Make Over Your Living Room With This Cheap + Easy Rug Hack
May 13, 2015
Here at Brit HQ, we frequent fabric stores every week. Dazed by the colors and patterns, we try to source what we need and get back to making, but sometimes we get distracted and inspired to make something new. One afternoon I wandered into the upholstery fabric section and found this amazing print that was priced at $30 a yard. Normally I try to steer away from fabrics that are on the pricer side, but when I looked at this piece I immediately thought – RUG! I purchased one yard and the material needed (we'll get to that ;) to create a perfect 4 x 6 foot rug. $30 per yard is expensive, but $30 for a rug is a pretty great deal.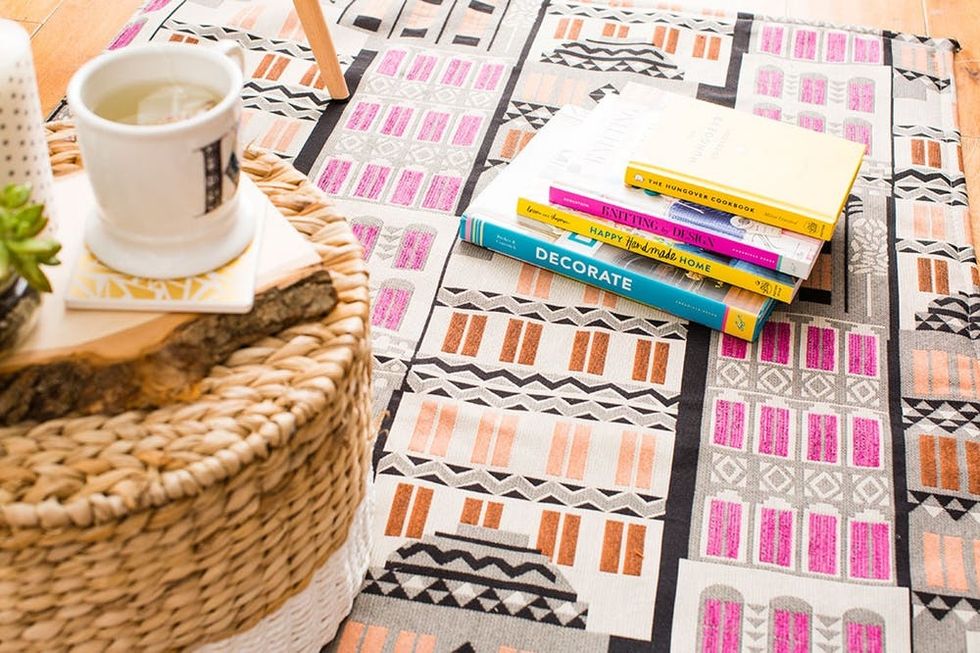 ---
Materials:
– upholstery fabric
– rug mat
Tools:
– pins
– scissors
– sewing machine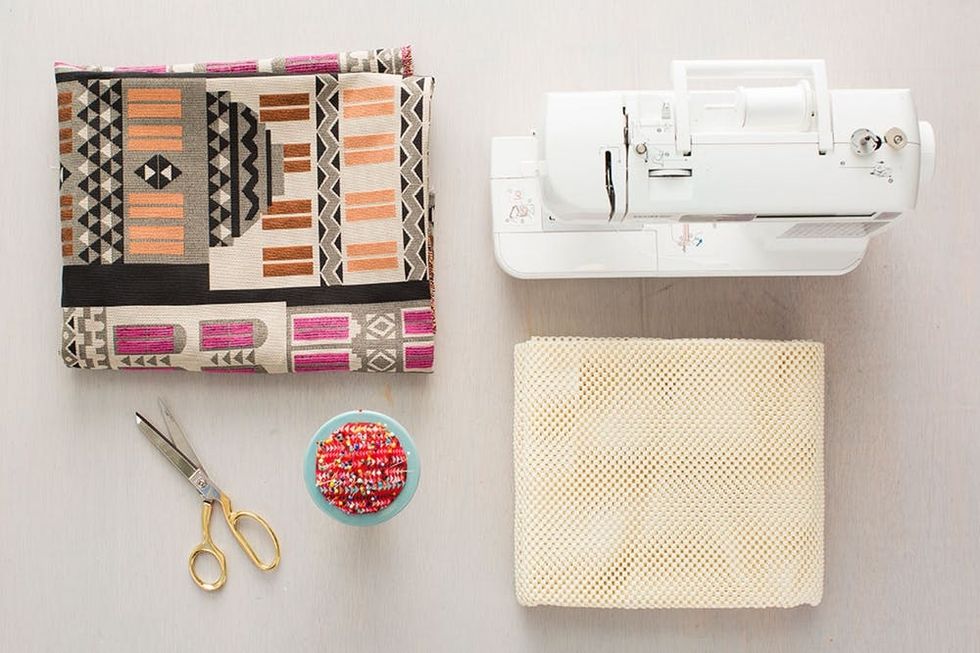 Instructions:
1. Trim rug mat and fabric to be the same size.
2. Fold over to create a 1-inch seam. Cut the corners on a diagonal to create a perfect fit.
3. Sew around the perimeter of the rug and style it in your home.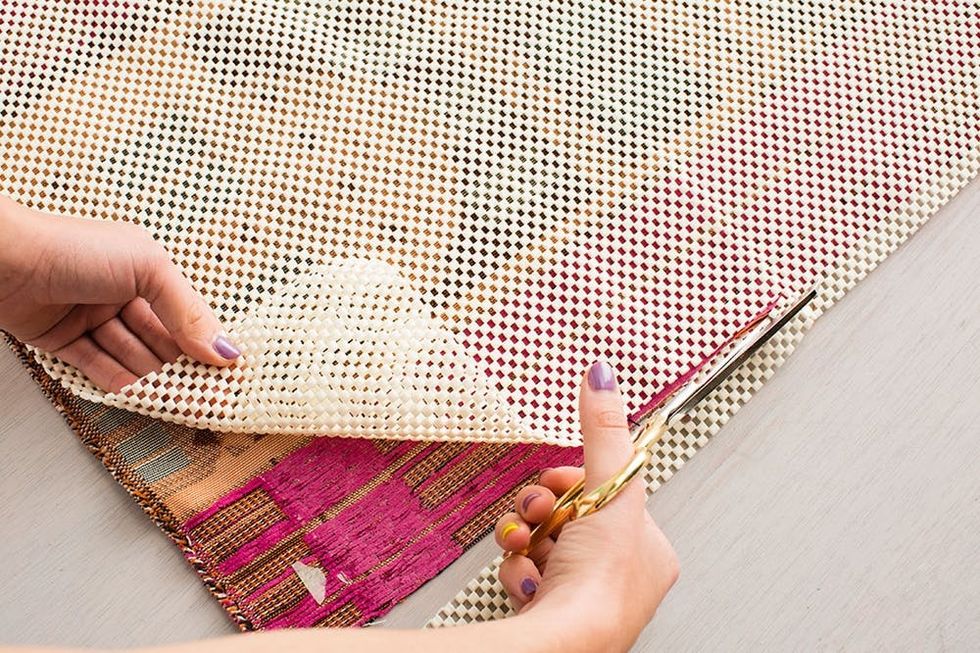 Our fabric was slightly shy of the 4 x 6 foot rug mat, so we trimmed the excess.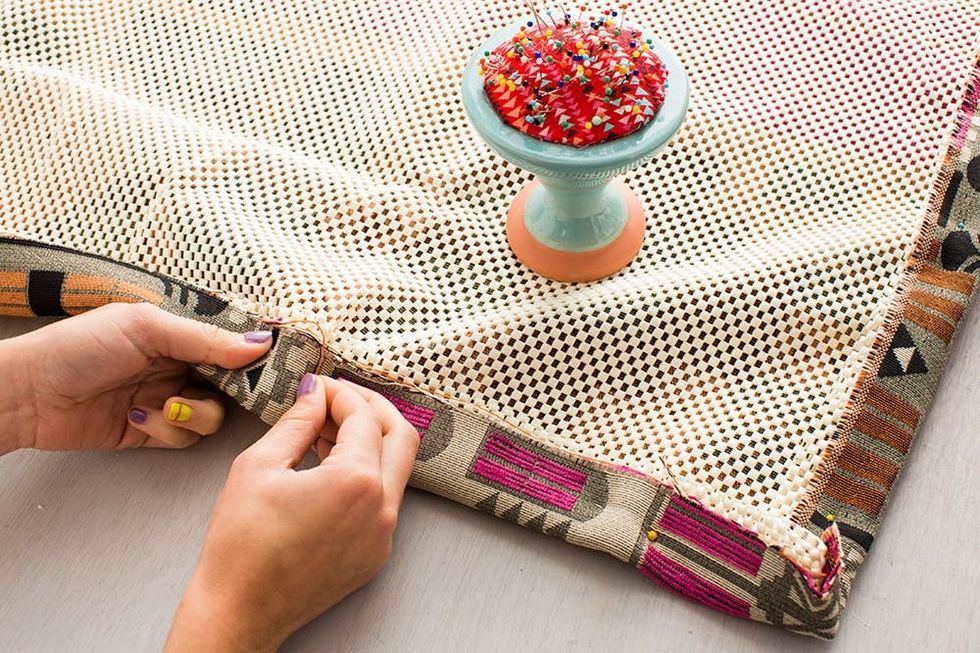 Fold the fabric over to create a 1-inch hem.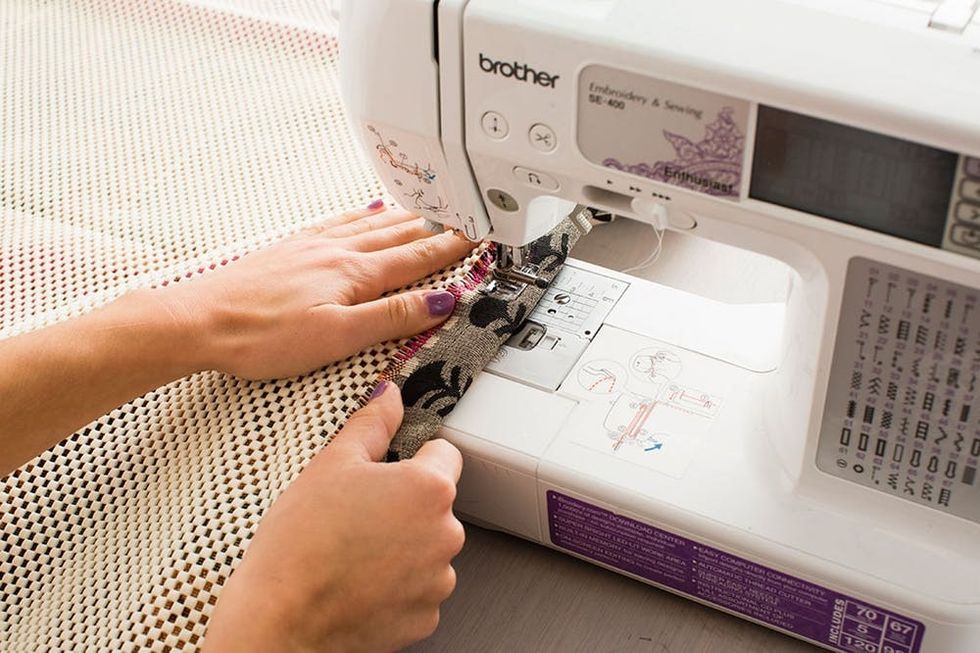 Sew around the perimeter of the rug.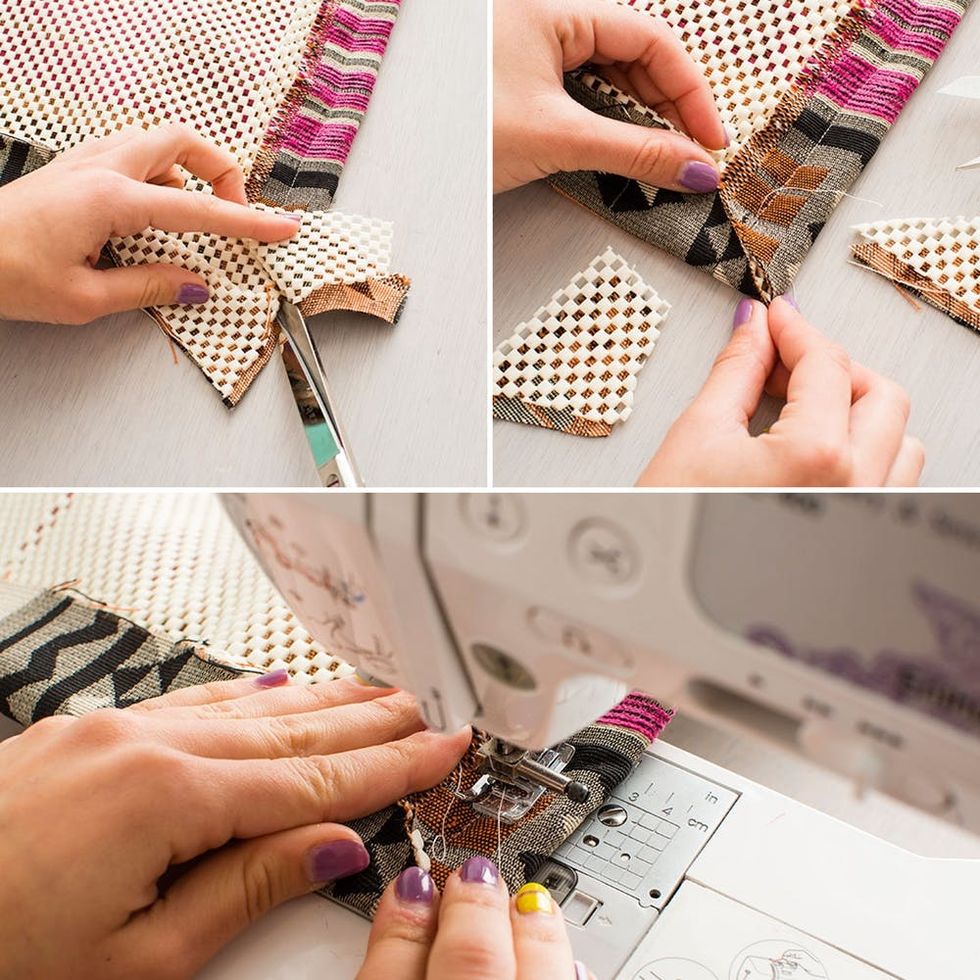 When you get to the corner of the rug, start at the corner of the fabric (it will be sticking up) and snip on the diagonal line until you reach what will be the actual corner of the rug. Then cut off each side of the excess fabric so that the hem fabric meets on the diagonal. Sew in place.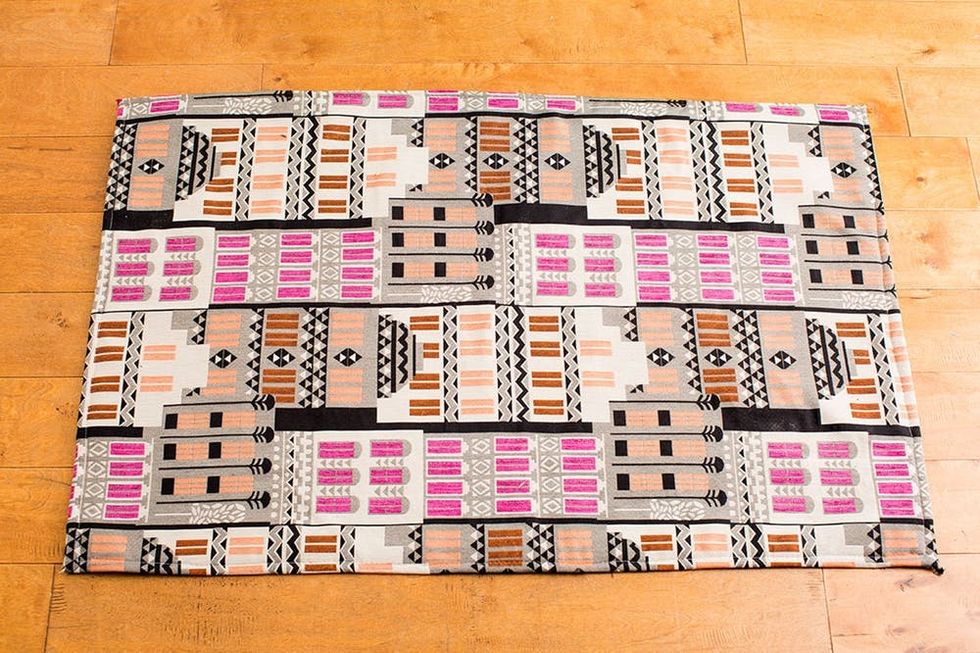 Who knew it would be that simple to create a truly unique rug?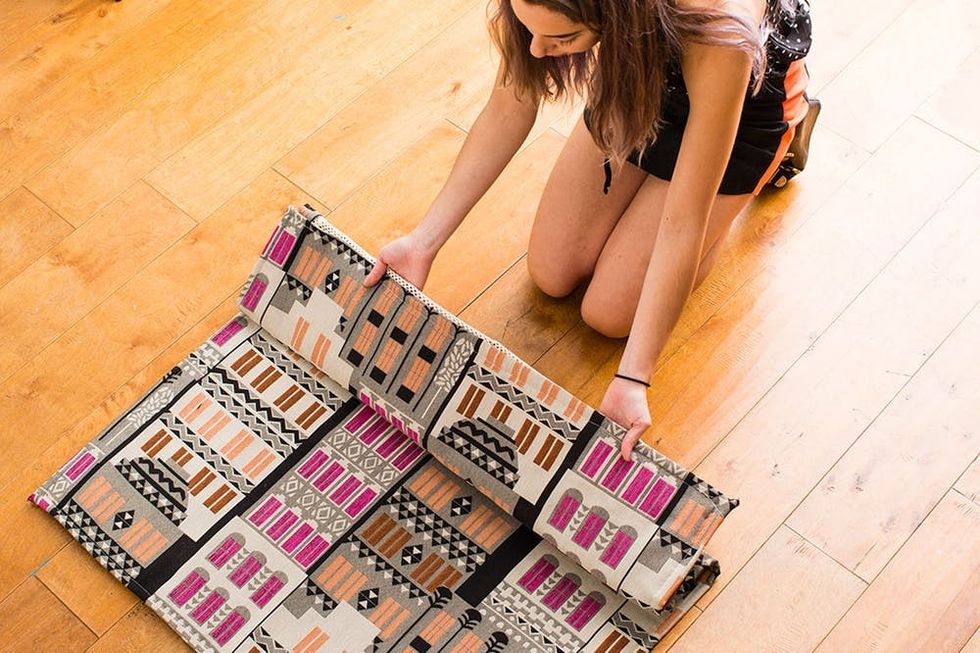 Lay out your rug to complement your seating area. In the words of The Dude, "that rug really tied the room together."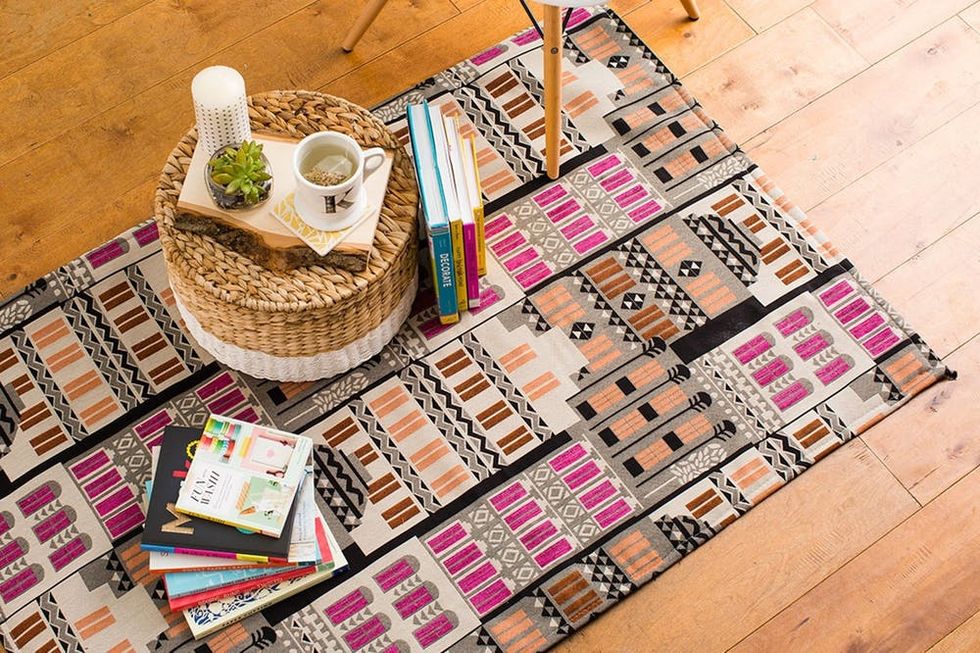 Cozy up with a good book. Need suggestions? We've got plenty!
Yes, you heard us – B+C now has its very own bookstore! There are over 1,350 pages filled with inspiring ways to make your everyday life more creative. Here are some of my favorites:
1. Washi Tape is actually one of the DIY books in my personal library. It was gifted to me and signed by the author, Courtney Cerruti. And yes, she did underline her signature with Washi.
2. Custom prints are one of my favorite DIY techniques. I bet you'll never guess, but I own this book too! Print Workshop Book offers great ideas and even better templates to get your foot in the hand-printing door.
3. As laser cutter lover, I am immediately drawn to Paper Cutting, which is currently waiting for me in my shopping cart. I can't wait to dive into the pages created by X-Acto knife masters.
What DIY books have your sticky glue-covered fingers all over them? Share what you love in the comments below!
Kelly Bryden
Kelly Bryden, an east coast native, is stoked to be a part of the Brit + Co team. Design, DIY, and fashion are her passions. If she isn't crafting you can catch her on the dance floor or wrapped up in aerial silks.
Home DIY