Stay Cozy This Winter With a DIY Sweater Photo Booth
Dec 21, 2017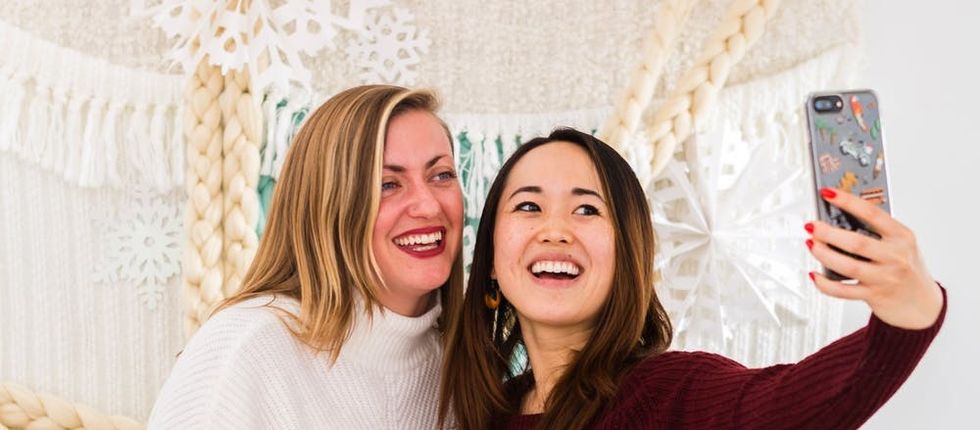 Cold weather means it's time to take the party indoors and get cozy with friends. We've recently been obsessed with all things knitted, so we had no other choice than to tack the soft stuff on the wall and make a sweater-inspired photo booth. The mixed hues of blues and whites create a cozy backdrop that mirrors the snow and ice outside your door. So invite friends over, get a pot of hot chocolate brewing, and brainstorm your GSD (get sh*t done) list for 2018 — while you take the cutest Insta-worthy photos ever!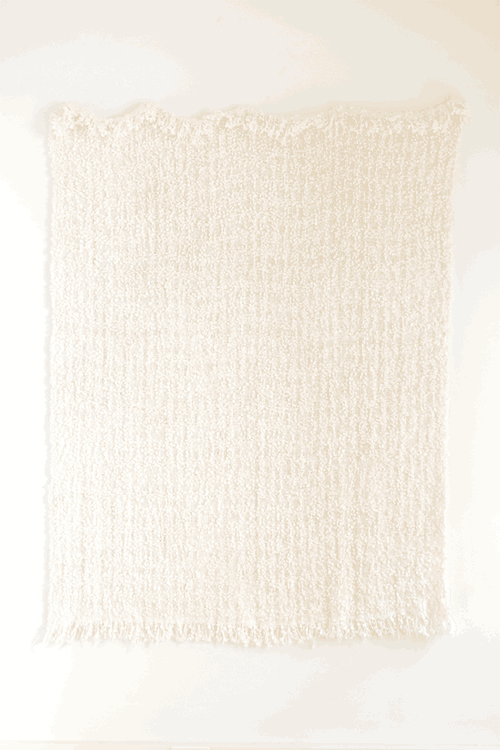 This backdrop is all about textures. Grab a few blankets in your color scheme and tack them up onto the wall using push pins or nails. We started with the thinnest textures first, layered on the heavier textures next, and then finished it off with extra tassels and snowflakes.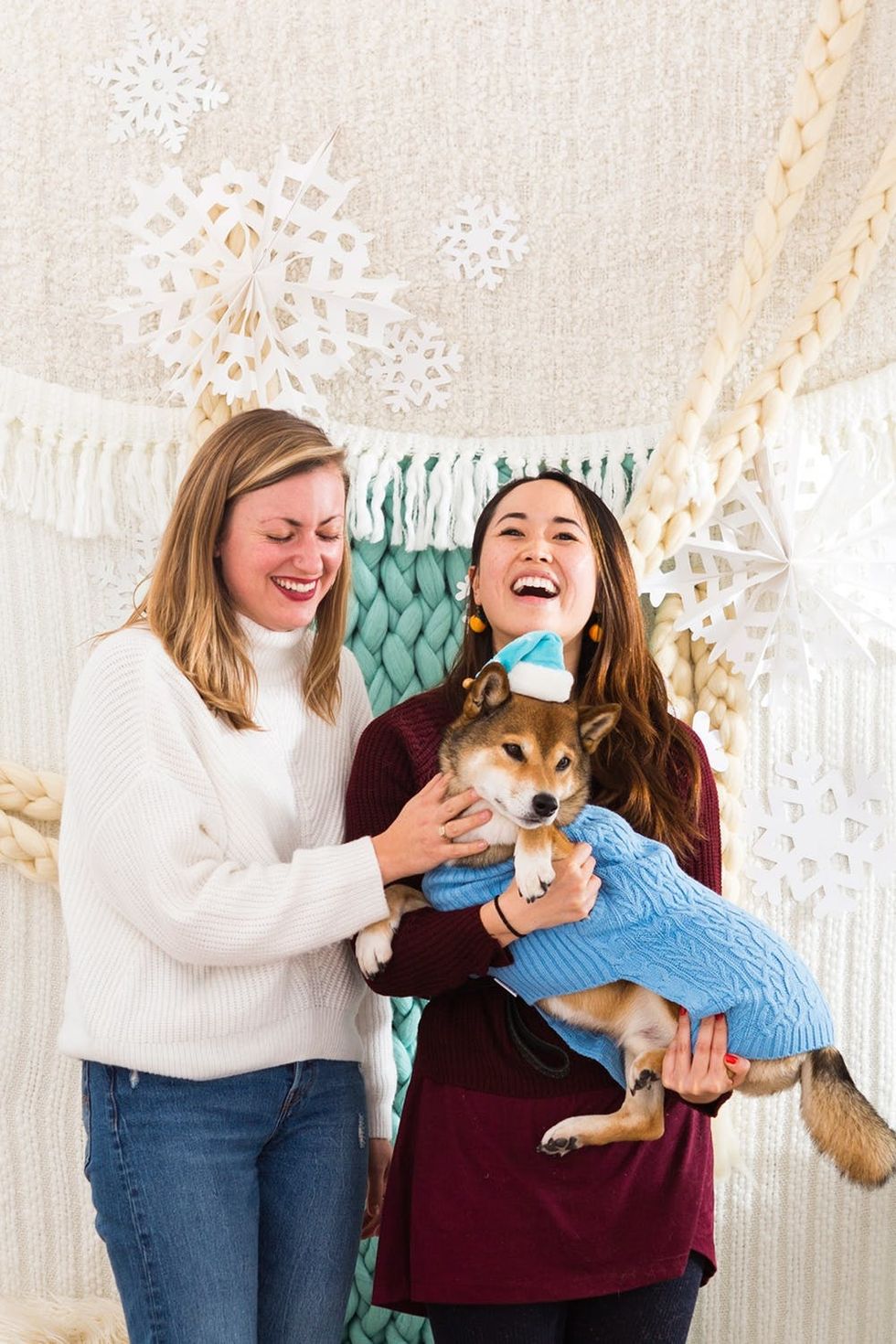 Grab your furry pals and dress them up in a sweater for the ultimate dog (or cat) and mom photos.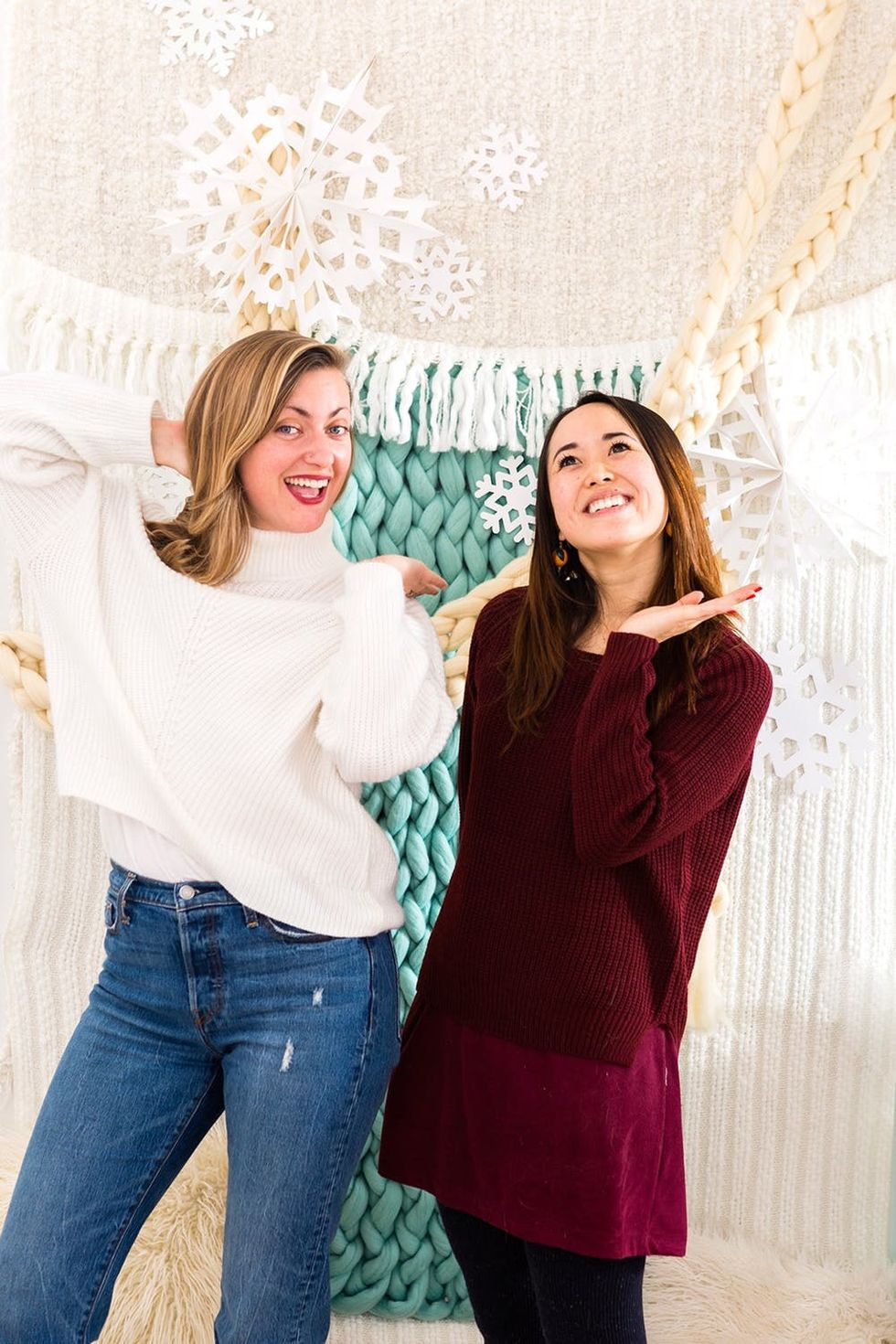 What are some of your resolutions for the new year? We're currently thinking of ways we can challenge ourselves and step out of our comfort zone.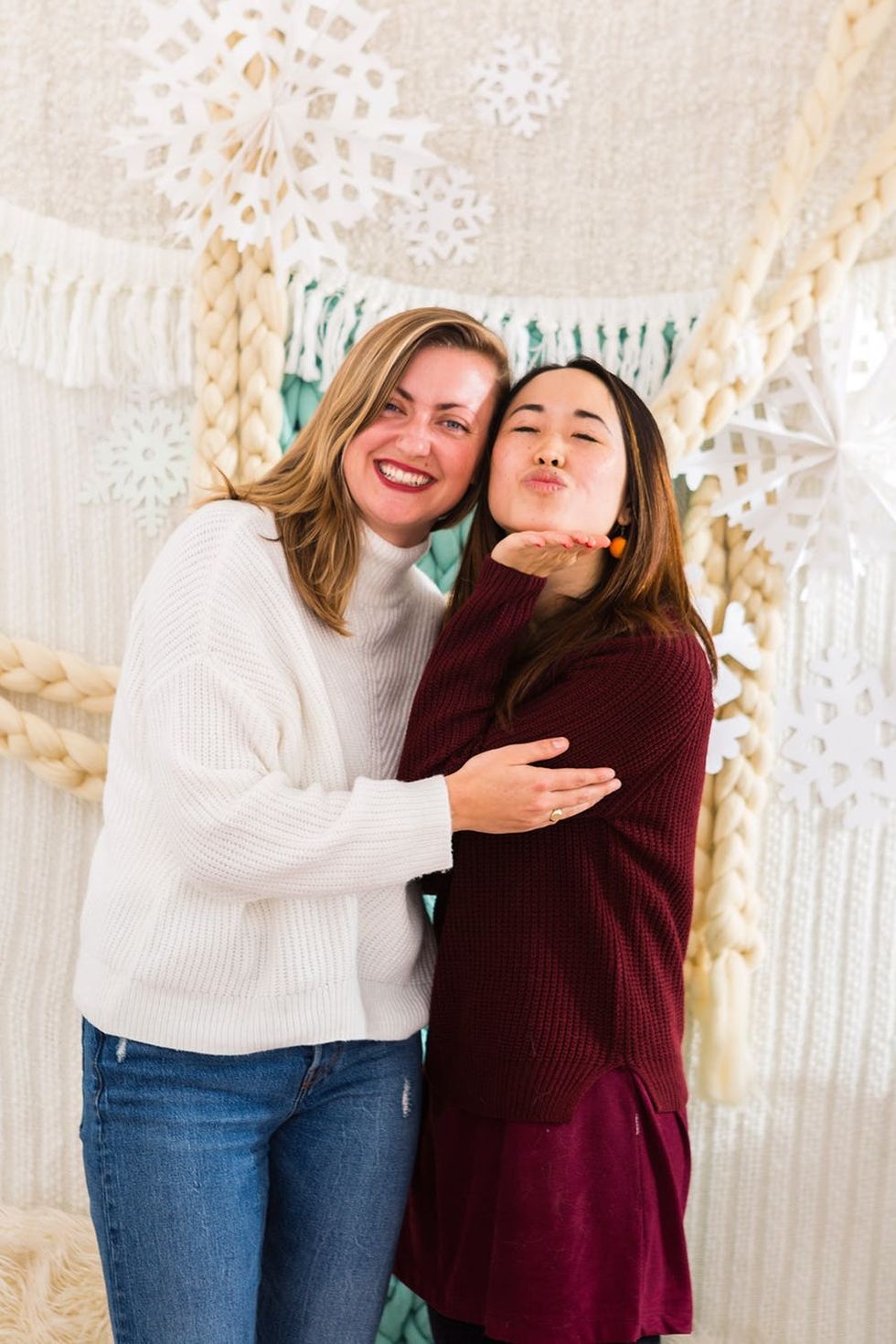 This might include trying a new type of workout, signing up for an online class, saying yes to a freelance project, or exploring a part of your city you're not familiar with.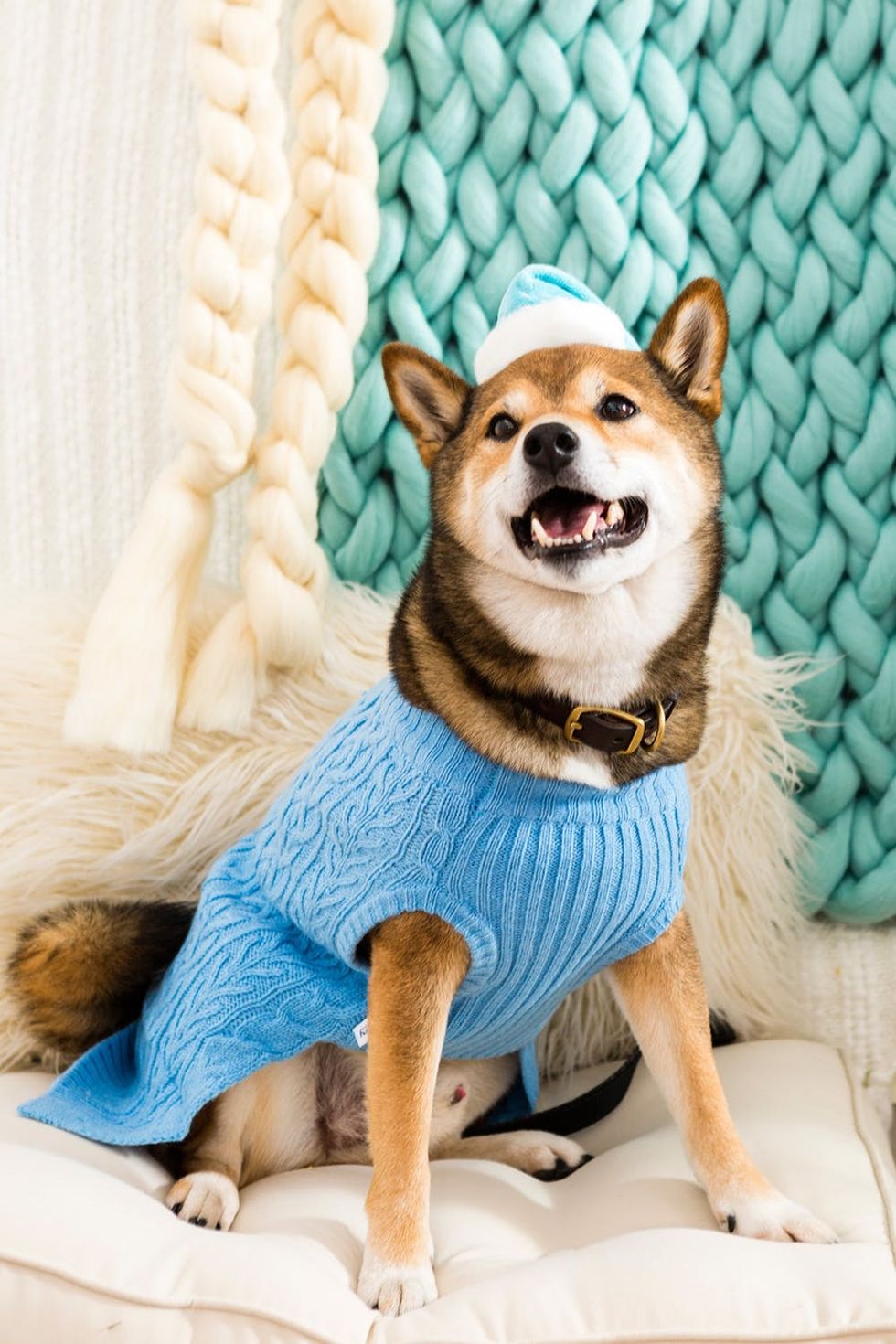 P.S. Nacho says 2018 is going to be a great year!

Show us your latest project by tagging us on Instagram + using hashtag #iamcreative!
DIY Production and Styling: Kelly Bryden
Photography: Brittany Griffin