How to Write a Love Poem Without Actually Writing a Love Poem
Jun 06, 2012
Ever wanted to write your lady or man a beautiful love poem, but didn't know where to start? Turns out, you don't have to be Shakespeare to send a heartfelt note. In fact, you can even go as far as outsourcing it! Yes, we know that outsourcing a love poem makes it far less heartfelt, but think of it as a place to start. You can edit and customize once you have the foundation built.
How did we come across this magical realization? Here's the backstory:
---
Last week, I was telling my very own husband about a new outsourcing service called Exec. Exec is a company that will do anything for you for $25/hour. And most often, they are on your task immediately.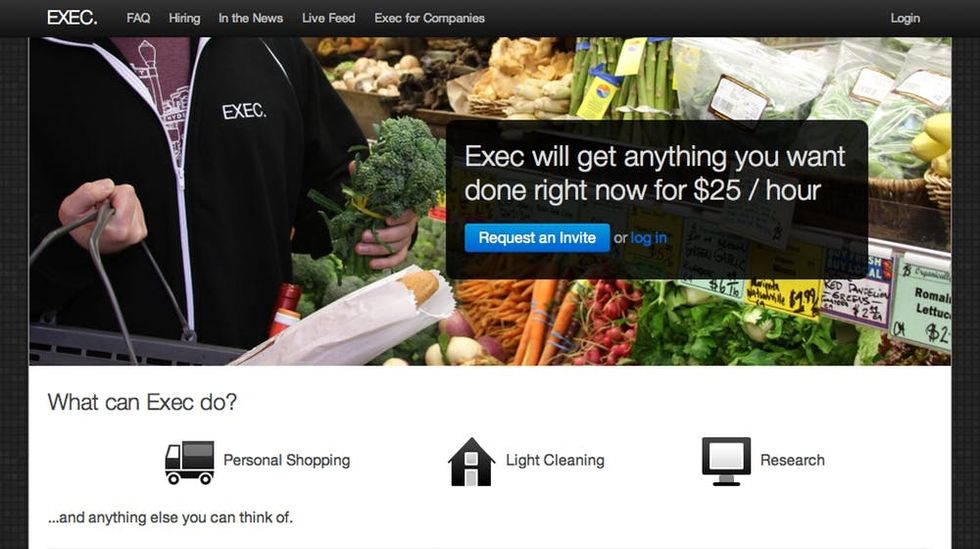 My husband didn't believe they could do "anything" so he wanted to throw them a challenge. He asked them to write a super personalized love poem for his wife, using nothing but the information publicly available on the web.
We scoffed and thought there would be no way that this poem would be any good; but, when we received the following document back one hour later, we realized we may have spoken too soon. Without further ado, my outsourced love poem:

I gazed at the Montana stars through the beautiful flurries,
Always thinking of my life partner that would one day bring me no worries.
That time came at Apple, we both might not have known,
Our fates were written and our lives were sewn.
We took unbelievable trips that I will cherish forever,
Experiences I could not live with, not now nor never.
The day came when I was ready, somewhat,
So I got some help from a few coconuts.
You were the most beautiful bride with backdrop mountains abreast,
Our lives are just starting so there is no time to rest.
Your success of Brit of which you shall hath,
Will be complimented by mine, of a slightly different Path.
Sharing a life with you has made my happiness quadruple,
Especially our love, and our love for the little bernedoodle.
I'm so grateful to have you in my life,
I look forward to the decades to come of calling you my lovely wife.

Pretty amazing, right? They nailed it all! His home state, the fact that we met at Apple, the proposal, which was written in the sand with coconuts, where we're working now, our wedding in Jackson Hole…they even got Pixel, our bernedoodle, in there!
Now, I'm not necessarily advocating that you outsource all of your love poems for the rest of your life. There's something really wonderful to be said about an honest and beautiful set of prose or rhymes. But, in this current era of multi-tasking and outsourcing, I thought you should know that even poetry outsourcing is possible…just in case you have a special occassion coming up (Father's Day, an anniversary, etc) and you're still without a gift.
Would you ever outsource a love poem? Or better yet, what's the craziest thing you've ever outsourced? Let us know in the comments below or find us on Twitter!
Party