Kristen Bell Reveals the "Toxic" Relationship Behavior Dax Shepard Helped Her Face
Sep 27, 2017
Kristen Bell and Dax Shepard seem to have a picture-perfect marriage. But like any other couple, they've had to work to make their relationship what it is. In fact, early in their romance, Shepard called out Bell for some "toxic" relationship behavior that could have broken them up.
"When we first met, we fell madly in love," the actress recalled during an interview for Harry on Wednesday, according to Entertainment Tonight. She then explained that as much as she loved Shepard, she also "loved the dramatic exit" when they were fighting. "There is nothing I craved more," she admitted.
---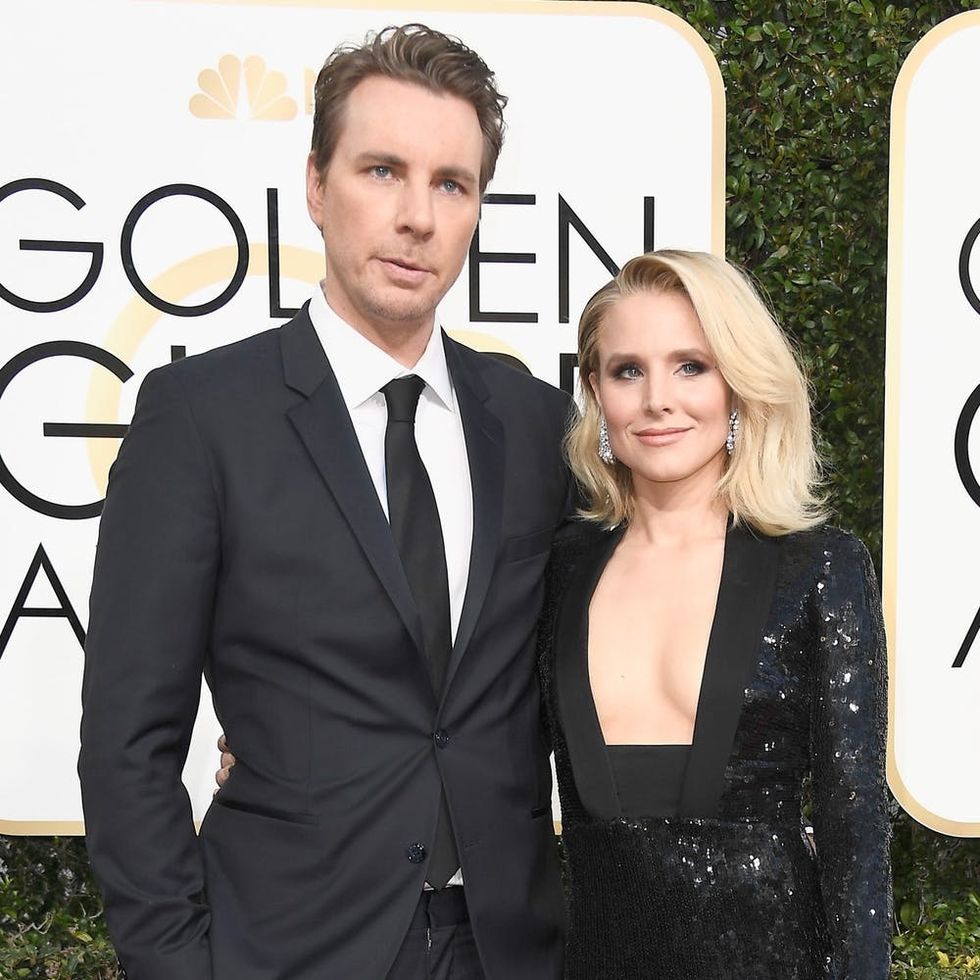 "The first year [in a relationship], you're working out your kinks," she continued. "I loved it. We'd get in a fight, because we would fight a lot, and I'd, like, yell something, then I'd slam the bedroom door, then I'd slam the front door, then I'd get in my car, and then I'd skid out the driveway and then I would just go sit around the corner in my car, and it felt so good…"
We understand the need to let off steam, but Bell now admits that she was indulging in some unhealthy patterns. She eventually realized "how incredibly toxic it was," but "only after [Shepard] pointed it out" to her.
"Three months into our relationship, he was like, 'Yeah, you can't leave anymore during fights. I'm not going to do that.' And I was like, 'What?' He's like, 'You can't do that. I'm not going to have a relationship,'" the Frozen star recalls. "He has a very high standard and a strong code of ethics. He was like, 'No, I have more respect for myself. I love you but I'm not going to do that my whole life.'"
Prior to that, Bell thought she was a good fighter, since — in her words — she "won," but Shepard disagreed. "He's like, 'No, people can't do that. Our marriage won't survive.' And everything he was saying was making so much sense, and I was like, 'Damn, this guy.'"
Bell still craved her dramatic exits, but the couple agreed to set some ground rules. For instance, when things got heated, she was allowed to leave the room, but not the house. They then made the rules even stricter by agreeing that neither person could leave the room, but they could stop talking — which Bell tried to get around by sending "mean texts."
Now, she said, they "fight beautifully" — and often! "We actually disagree about 99 percent of the things on the planet, but we have an ultimate respect for each other," she explained.
Their patience and compromises have clearly paid off, as they've been happily married for almost four years and are the proud parents of two daughters, four-year-old Lincoln and two-year-old Delta. #Goals.
Can you relate to Kristen Bell's past "toxic" behavior? Do you and your significant other have rules about fighting? Let us know @BritandCo!
(Photo via Frazer Harrison/Getty)
Desiree O
Desirée O is a 'Professional Bohemian' who loves anything and everything related to the arts, entertainment, and pop culture. She ADORES being a 'Newsy' for Brit + Co, covering all of the latest tidbits of awesomeness that you want to read about. When she's not writing, she's either making messy art, going on long adventurous walks with her camera, or poking around over at bohemianizm (http://www.bohemianizm.com/). You can find out about Desirée O and her work at http://DesireeO.com/ or follow her on Twitter @DesireeO.
Celebrity News