Lady Gaga Got Emotional While Opening Up About Her Struggles With Chronic Pain
Sep 09, 2017
Lady Gaga may appear to be the picture of health when she's onstage doing her thing, but as the A Star Is Born actress herself will tell you, that's not exactly the case. In fact, the "Joanne" singer got rather emotional speaking out about the chronic pain she now regularly faces from Fibromyalgia, a condition she recently revealed she endures.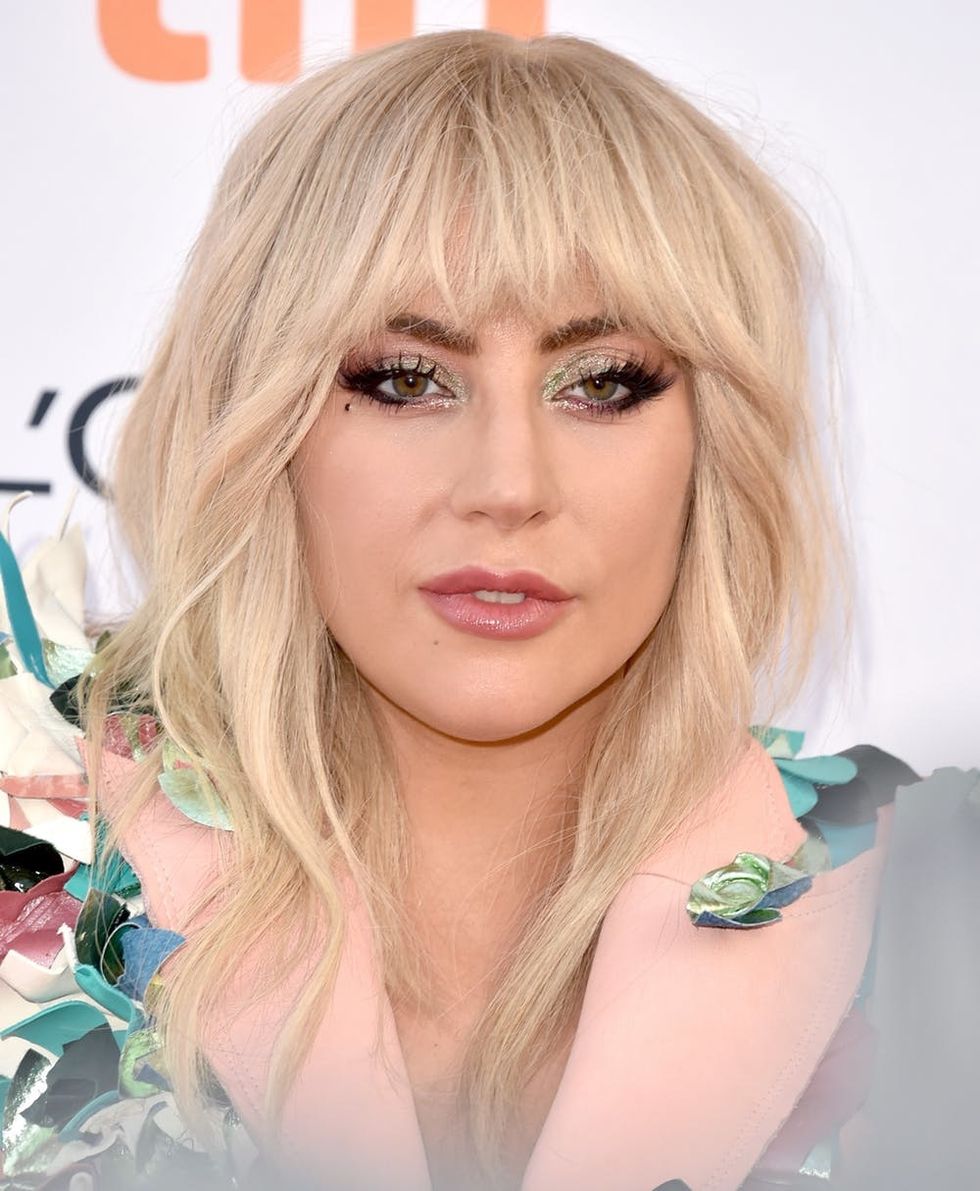 ---
It was during a press conference at Toronto International Film Festival on Friday to premiere her upcoming Netflix documentary, Gaga: Five Foot Two (hitting the streaming service on September 22), that the superstar actually shed a tear.
"It's hard, but it's liberating too," she said by way of explanation as to why she chose to include so much of her health hardships in the film. "There is an element and a very strong piece of me that believes pain is a microphone," she continued. "My pain really does me no good unless I transform it into something that is. I hope that people watching it that struggle with chronic pain know they are not alone."
Directed by Chris Moukarbel, the documentary captures a year in the life of the 31-year-old superstar, including everything from her much-lauded 2017 Super Bowl halftime show performance to a heartbreaking splitting from fiancé Taylor Kinney. The film's most powerful scenes, however, are inarguably those addressing the pain she's been left with following a labral tear of the right hip that caused her to cancel a large part of her Born This Way Ball in 2013 in addition to the pain she suffers from Fibromyalgia.
In our documentary the #chronicillness #chronicpain I deal w/ is #Fibromyalgia I wish to help raise awareness & connect people who have it.

— xoxo, Gaga (@ladygaga) September 12, 2017
"The most important thing for me was this film didn't come across like a big commercial for me. I think the most important thing you can be is authentic."
Now, after canceling a recent Montreal show due to an unrelated respiratory infection, Gaga says she'll soon be taking some time to rest to heal. "I am going to take a rest," she revealed. "I don't know how long. That doesn't mean I won't be creating. It doesn't mean I don't have some things up my sleeve that I'm not going to tell you today, but I'm looking forward to reflecting and slowing down for a moment, and healing," she explained.
Video: @ladygaga on why she is taking a break https://t.co/T6uGMPdDMR pic.twitter.com/N1T6iwVM3p

— ET Canada (@ETCanada) September 9, 2017
That DOESN'T mean that the singer is done touring, however. When asked about her comments post-conference, she clarified, "When this tour is over, I'll take a little down time for myself, and then I'll get back to doing what I love. I'm NEVER not making music, I'm never not creating. I'm just excited to spend some time reflecting on the past 10 years and getting excited about what I want to create next."
Considering girl has been going practically nonstop since she burst onto the scene with The Fame back in 2008, we'd say it's much deserved.
Will you be watching the Gaga doc on Netflix? Tweet us @BritandCo.
(Photo via Alberto E. Rodriguez/Getty)
Barbara Pavone
Barbara Pavone is a pop culture-obsessed writer based in beautiful (but ridiculously cold) Montreal, Canada. When she's not working, she's sipping on a Pimm's Cup and daydreaming about her celebrity hero, Saint West.
Celebrity News
Still haven't taken up that new creative skills you swore you'd learn this year? Or ready to take your design skills to the next level? Let's say so long to the weirdest year ever by checking those big learn-something-new goals off our perpetual to-do lists.
We've teamed up with Clorox to give you the gift of unlimited creativity now through the end of the year. Once you sign up, you can take as many of our 120+ classes as you want for FREE for one whole month!
Here's how it works:

Head to brit.co/learn and sign up for the "All Access Pass."
Use the code "CLOROXCARES" at checkout to redeem your free month of classes.
You will be automagically signed up for Clorox's email list once you redeem your free all access pass. (It's the #1 Choice for Disinfection!)
Your pass lasts one month from when you checkout. This means you have unlimited access to all the classes during that month.
This offer is valid now through December 27, 2020.
Browse our catalog to find the right class for you, tell a friend and take the class together over Zoom, or organize a 'cocktails + crafts' night with a friend in your bubble so you can learn something new together.
What are you waiting for? Time to start learning all the things!

Thanks to Clorox for making this happen! When it counts, trust Clorox.
Lifestyle