Why Lou + Grey Is Your New Go-to Clothing Brand for, Well, Everything
May 13, 2015
Sometimes, life is just hard, y'all. The struggle is real. Whether it's trying to make 2015 your most productive yet, planning a wedding or just trying to get dinner on the table, our lives have become more complicated than ever. And we definitely don't want to spend time thinking about what to wear. So one of our favorite brands, Loft, came up with a solution: Just put it all into one seamless, easy wardrobe that can go from work to errands to the playground to date night and back again. Sounds insane, right? But the easy-dressing wardrobe, now under the name Lou & Grey, is soft, wearable and actually has that elusive easy-to-just-throw-on quality. Here are a few of our favorite pieces from the collection.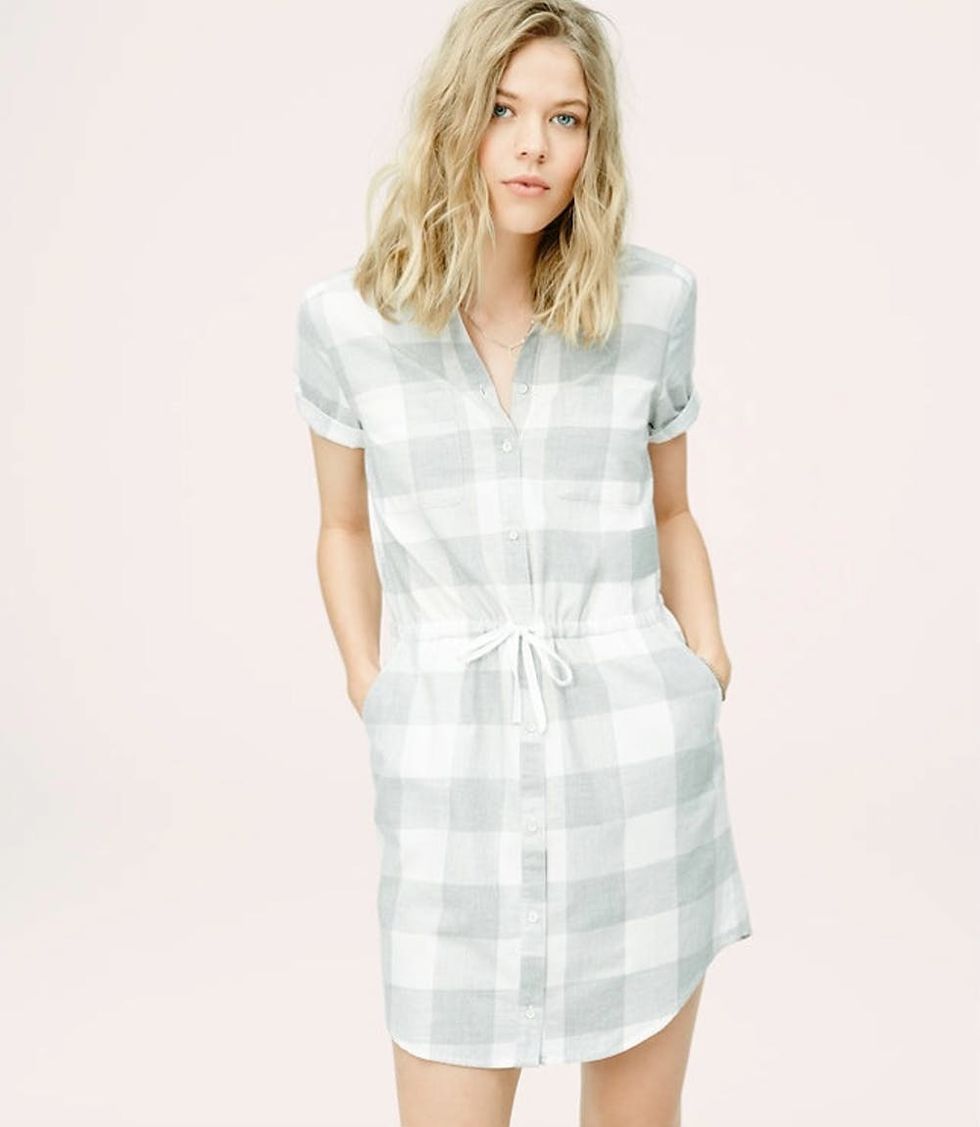 ---
Checked shirt dress ($70): An easy interpretation of a perpetual summer trend, this dress can go from work to weekend with the cinch of a waist. Try pairing it with booties for brunch, and throw a structured moto jacket over it for work.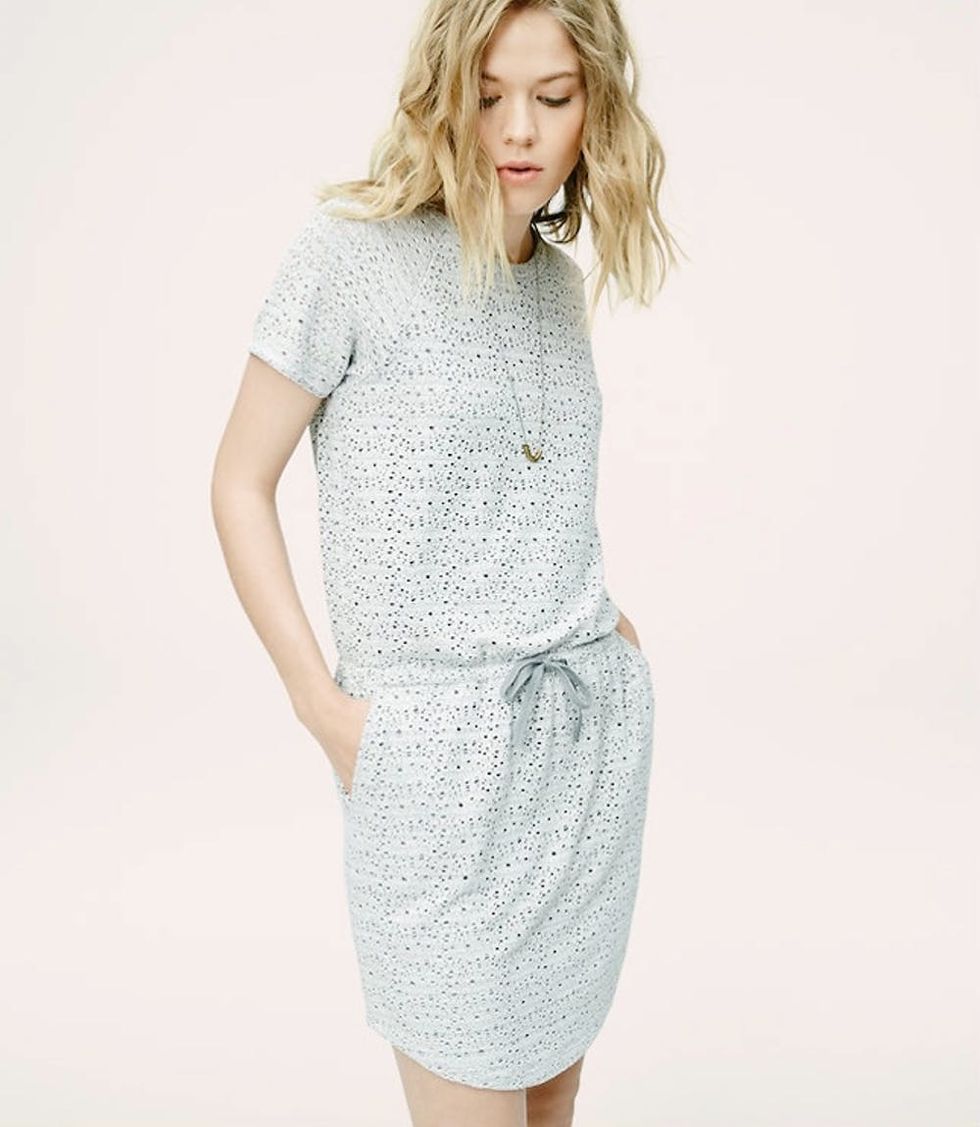 Perforated tee dress ($60): Finally, a t-shirt dress that doesn't look so much like a t-shirt. We'd wear this running around town with some tennis shoes or even with a simple anorak and flats for occasions that call for more coverage… or we might even wear it for just laying on the couch. A lot.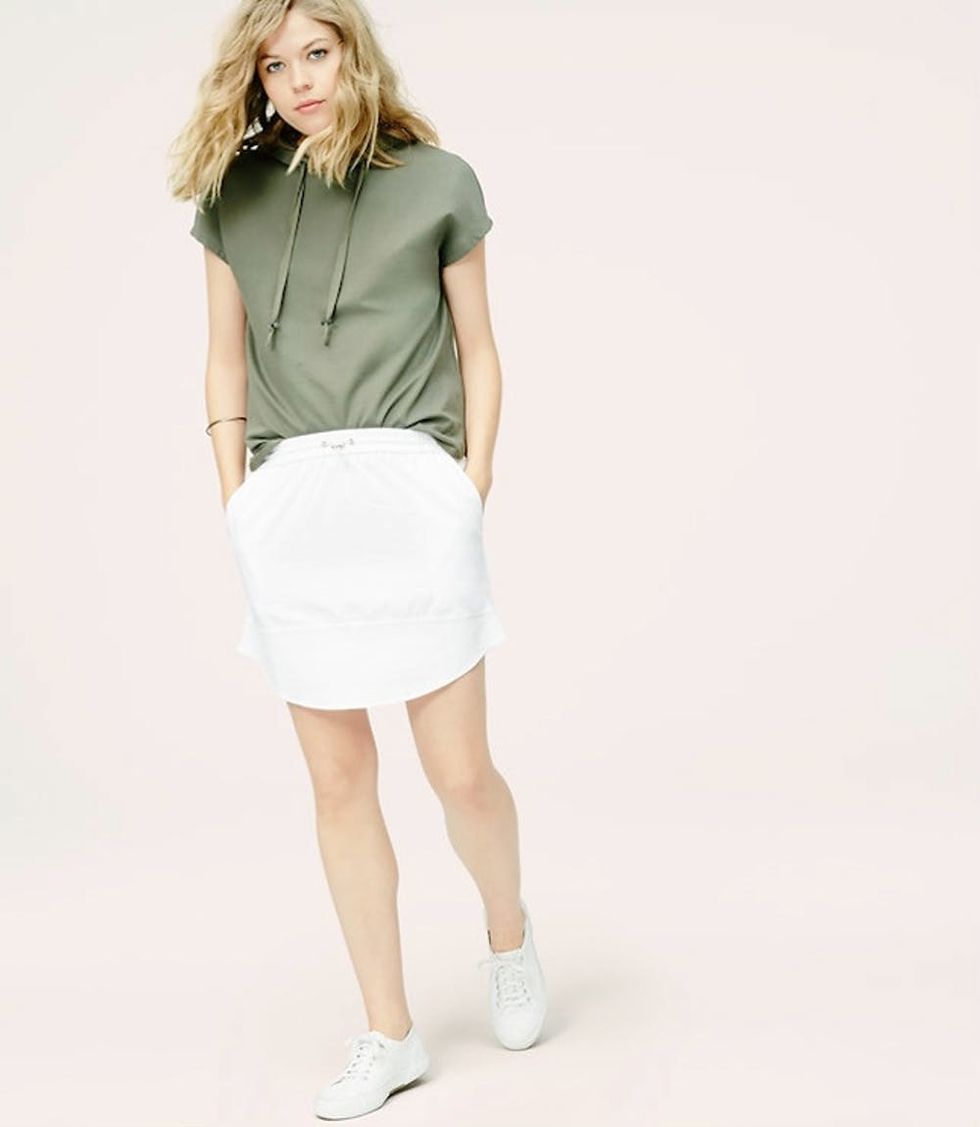 Hoodie tee ($45) and poplin skirt ($45): How much cooler can you get? This outfit, with its totally casual-yet-chic hooded tee, gives us all the athleisure feels we could ask for. A little '90s throwback for under $100 total? Yes, please!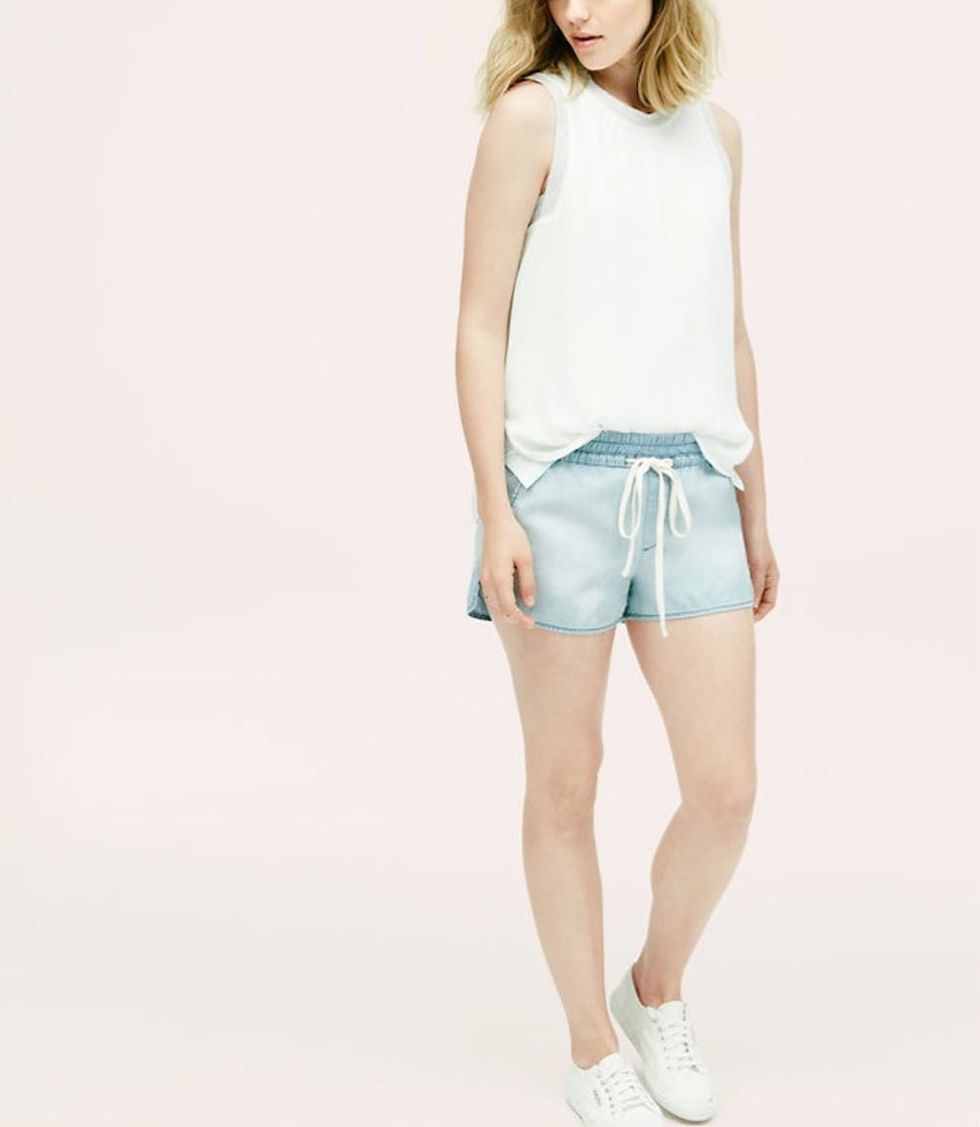 Chambray shorts ($45) and rib trim tank ($45): It's getting H-O-T out there, and this combo will not only keep you looking cool, but will also keep the breeze circulating. The chambray shorts are soft and easy, so there's no chance of your thighs' circulation getting cut off when you sit, and the top is light and airy for an upward draft.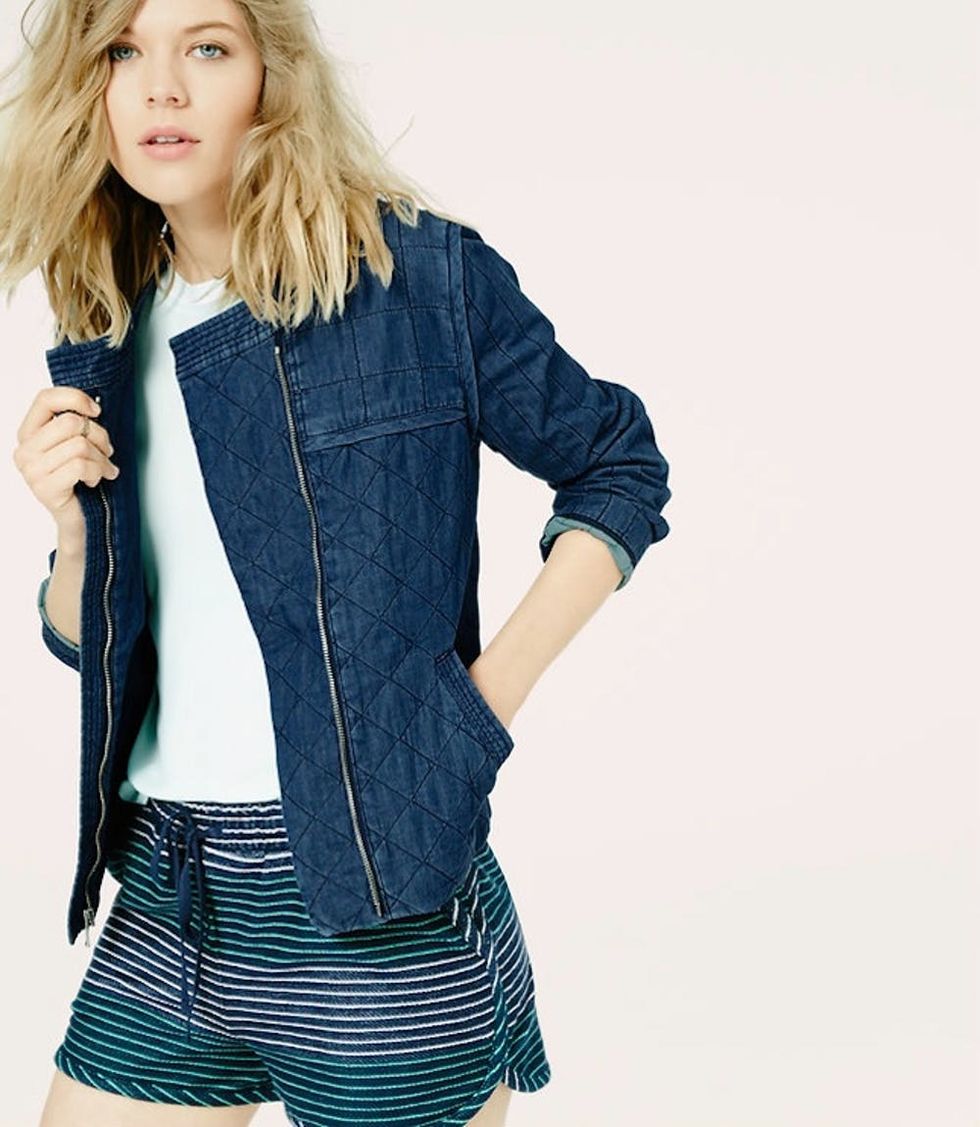 Chambray jacket ($128): You know how '70s is trending not only for spring, but for fall, too? Keep this jacket in rotation well into October for that super chic yet simple denim addition to your wardrobe. We can see it over billowy white dresses and with light-wash jeans at a football game.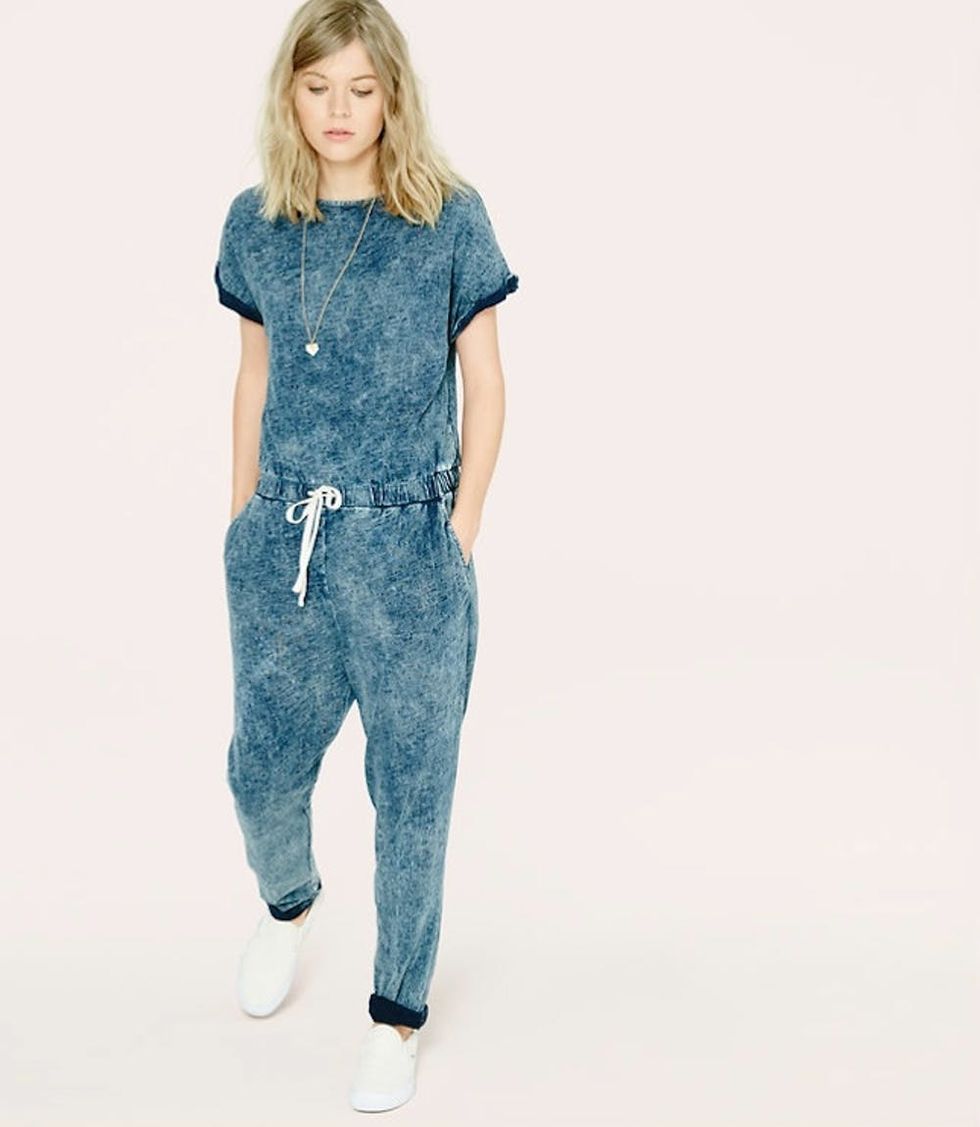 Jumpsuit ($70): Jumpsuit. We repeat, JUMPSUIT. In denim. Somewhere, Punky Brewster just fainted with excitement. Wear with sandals or slip-ons and get your groove on.
In love with Lou & Grey yet? Good. There's also a beautifully designed online magazine,called Ampersand that will help you fall even more in love with Lou & Grey and all it stands for.
Dive deeper here and let us know which piece is your favorite and why in the comments!
Lauren Finney
Drawing on years of experience in both fast and luxury fashion, Lauren brings her editorial eye to any project she's working on, from fashion writing, photo shoots, market work, social media, styling, blogging, public relations, and events. She currently resides in Nashville, Tennessee.