3 New Books to Delight Jane Austen Fans
May 07, 2017
It is a truth universally acknowledged that just about every woman in the Western world for more than a century has grown up reading, living, and occasionally breathing Jane Austen. The brilliant Victorian novelist proved such a master of the form that she helped bring it to respectability, and she is essentially ubiquitous in media adaptations and remakes, from the teen romance to the Bollywood treatment, and with everyone from Gwyneth to Keira getting a crack at her feisty and intelligent characters. This week, not one, not two, but three book club books based on Austen's life, contributions, and legend are being released, so you can binge and get your new Jane fix. They establish her as not only a renowned writer but also a rebel and even a revolutionary. (Mr. Darcy is just a bonus.)
---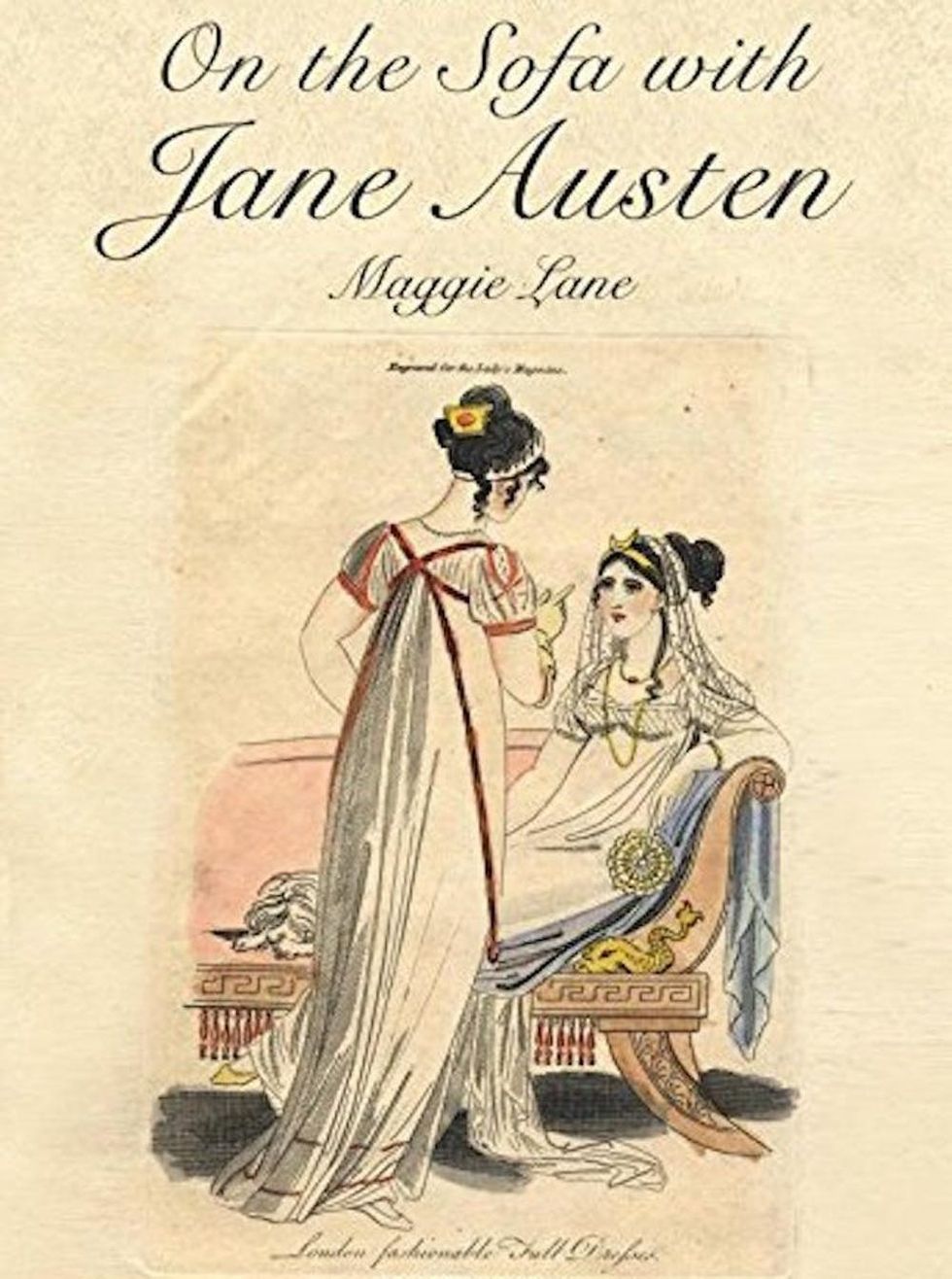 1. On the Sofa With Jane Austen by Maggie Lane ($27): The only thing more ubiquitous than Austen's novels is commentary on Austen's novels. Maggie Lane is one of Austen's best-known acolytes; a frequent lecturer on the circuit, she has published in just about every Austen-focused journal known to man. She edits the Jane Austen Society's UK newsletter, and she has published many previous books on the author, including Understanding Austen, Jane Austen and Food, and Growing Older With Jane Austen. If that wasn't enough, she's also a regular contributor to and editor of Regency World magazine, and the 21 essays in On the Sofa With Jane Austen have all graced its pages.
If you're worried about reading dusty and dry minutiae, don't be; while with some areas of scholarship, multiple books often merely lap at the dregs, Lane's essays are written with the intention of being sipped like Champagne. They're relaxed and effervescent, like having a salon with Jane herself. Lane picked these specific pieces to collect because, she says, they "celebrate the quirkiest corners and cleverest contrivances of Jane Austen's art."
The illustrated essays include such topics as "Shoelaces and Shawls," "Neighbourhood Spies," "Heroes and Husbands," "Plump Cheeks and Thick Ankles," and "A Very White World." And, yes, there is a full chapter devoted to how Austen's characters use the sofa to tell us more about themselves, indicating greed, openness, or even a desire for sympathy. You, on the other hand, can just use the sofa to sit on while you pore through these charming texts.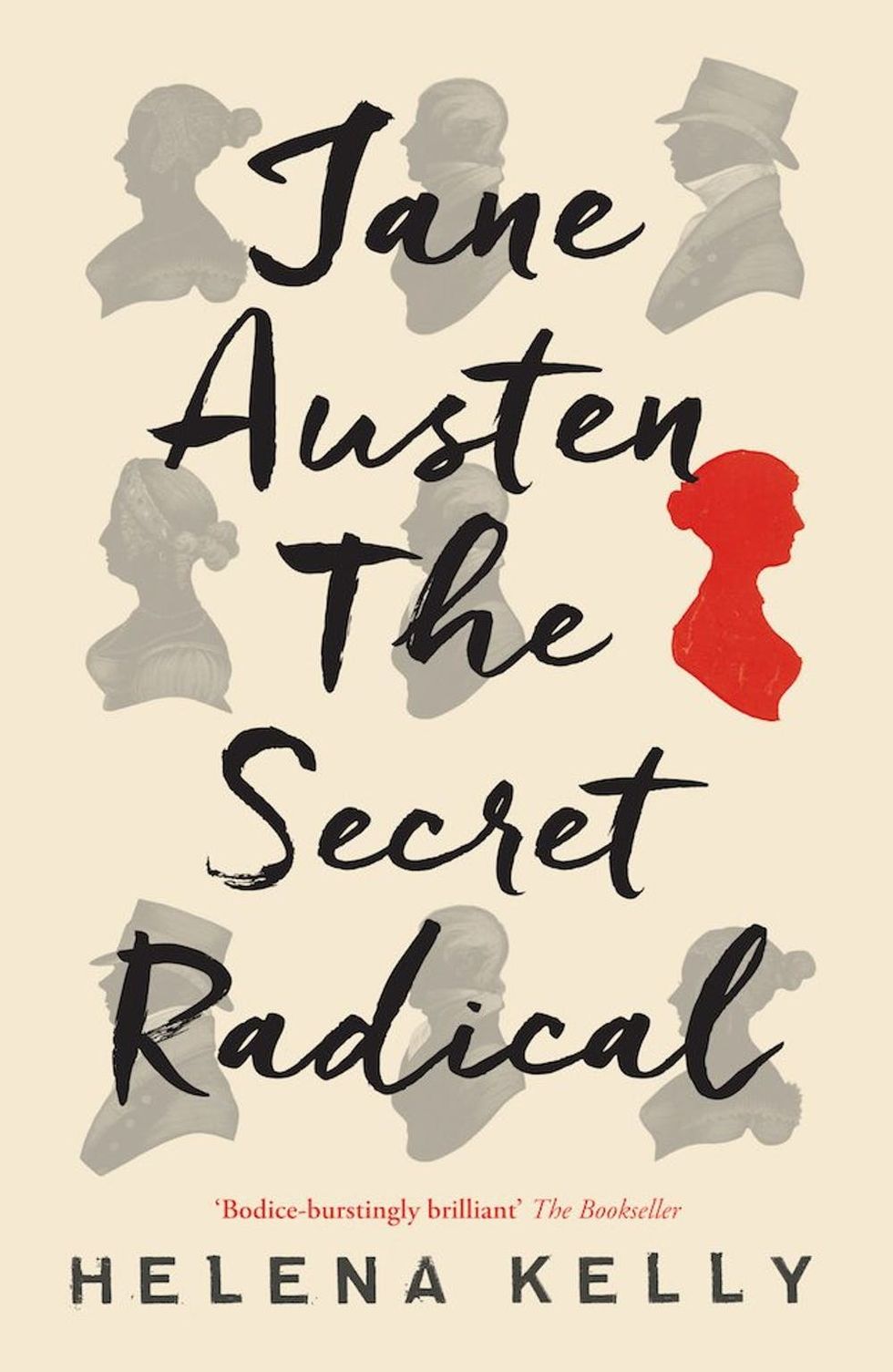 2. Jane Austen, the Secret Radical by Helena Kelly ($28): People have been writing about Austen for hundreds of years, but why? For an author to have such staying power and such a hefty body of scholarship, she can't just have charming characters and entertaining plots; there has to be something deeper, something that resonates through time. In Helena Kelly's new book, she argues that Austen wasn't just a good author; she was a boundary-pushing radical who managed to push her progressive ideas through in an easily palatable form.
Kelly argues that Austen was one of very few writers to reference current events and issues in her work, and made sure to show her readers that evil was not some outlandishly villainous idea, but contained in ordinary people. Austen went after society's restrictiveness on women's rights (or the total lack thereof), the pervasive fear during the war with France that led to a tightening of security and diminishment of freedom, the hypocrisy of the Church, and even the horrifying face of slavery. Her characters showed a distrust for authority and challenged all sorts of preconceived notions of behavior.
Many of Austen's challenges to the status quo were relatively subtle, including quotations from other writers and naming choices, but Kelly details them all, from small choices to overarching themes. In the end, she reveals Austen's views as just as timely today (regrettably) as they were then, giving us an idea of why Austen persists even now: why she went from an anonymous author paid 10 pounds for a novel the publisher intended to keep locked away to the woman being honored with her face on the newest 10-pound note.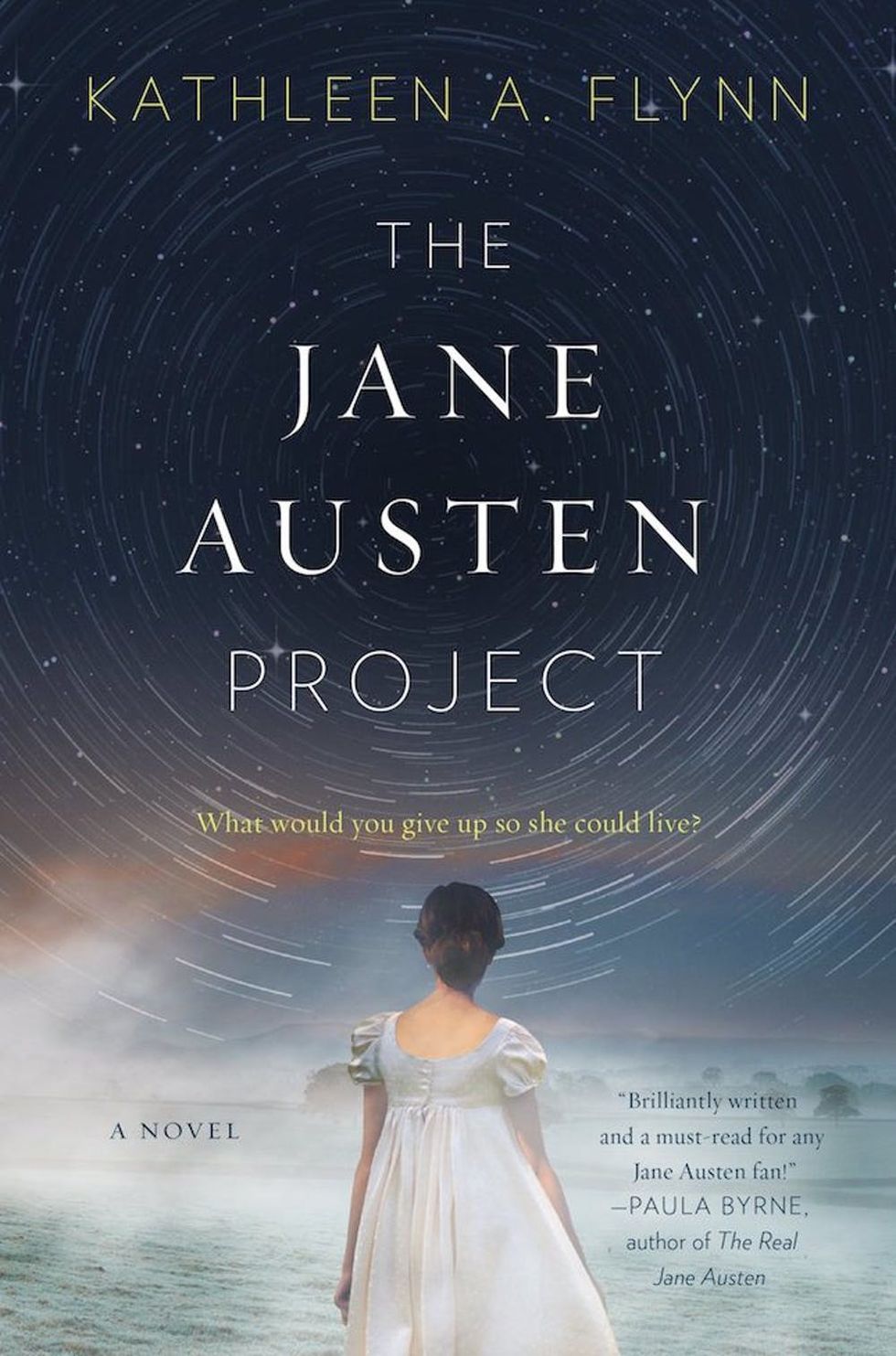 3. The Jane Austen Project by Kathleen Flynn ($16): At first glance, Jane Austen doesn't seem to have a lot to do with speculative fiction, but her popularity and status as a "secret radical" has led her to become the jumping-off point for new flights of radical fiction. The Jane Austen Project is one such story, which postulates that, if Austen is still painfully relevant now, she'll be even more so in the future. Kathleen Flynn, New York Times editor, writes of a future where we've ruined our atmosphere, but we've also newly invented time travel. In Old Britain, The Royal Institute for Special Topics in Physics has recently perfected it, in fact, and one of the inventors happens to be a huge Jane Austen fan.
Austen, it seems, is somehow even more important to history than anyone could imagine, and by going back in time, there is a chance to change it. "What kind of a maniac travels in time? I was thirty-three the year I went to 1815, single and childless, a volunteer after humanitarian disasters in Peru, Haiti, and most recently Mongolia. Between these, I worked in the emergency department at Bellevue Hospital in New York and liked vacations that involved trekking through mountains or swimming in very cold water, in corners of the earth where such things were still possible. Love of adventure might seem an odd mix with devotion to the wit and subtlety of Jane Austen, but together they are me."
Doctor Rachel Katzman has been paired with scholar-actor Liam Finucane to go back to Austen's heyday, tasked with recovering her letters and an unpublished, lost novel, and diagnosing the illness that ended her life. That means meeting Jane and insinuating themselves into her life, and, for Rachel, suffering the indignities of being a woman in 1815, where an independent spirit was not seen as a positive quality (though Henry, Austen's favorite brother, seems to like her a little too much. Maintaining their identities is a strain, as "Anything could happen to a person in Regency London: you could be killed by a runaway carriage, get cholera, lose a fortune on a wager or your virtue in an unwise elopement." In the end; Rachel and Liam must decide whether or not to forever alter the future. Whatever choice they make, it seems pretty clear that Austen's future in our literary and cultural canon is assured.
What books engage your inner Janeite? Tag us in your next sensible read @BritandCo.
Brit + Co may at times use affiliate links to promote products sold by others, but always offers genuine editorial recommendations.
Ilana Lucas
Ilana is an English professor, theatre consultant and playwright based in Toronto, Canada. When she's not at the theatre or insisting that literary criticism can be fun, she's singing a cappella or Mozart, occasionally harmonizing with the symphony, or playing "Under Pressure" with her rock handbell group, Pavlov's Dogs.