Nicole Richie's New Hair Color Gives Off Serious Winter Vibes
Dec 08, 2015
Nicole Richie is NOT a gal who shies away from bold new hair looks. She's rocked hair colors that span the rainbow — which all looked fab on her — with total confidence. While Nicole's latest 'do is a style we've seen before, in true Nicole Richie form, she took it to a whole new level.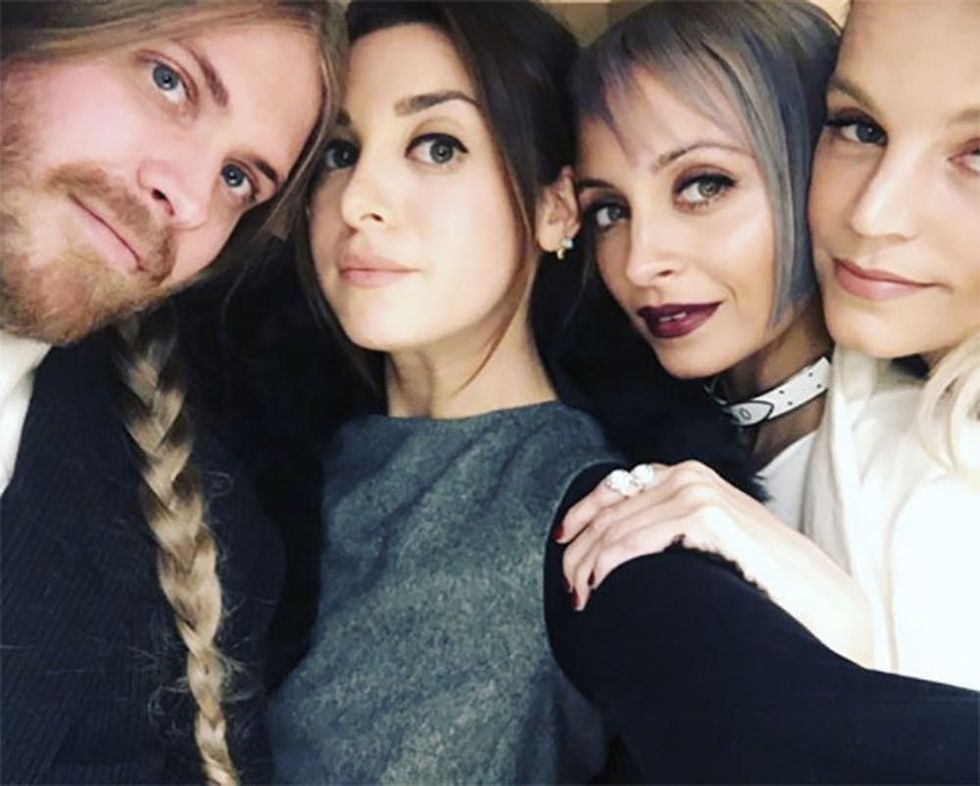 ---
Nicole dyed her hair gray with what appear to be icy blue undertones. The super chill look gives off total winter vibes thanks to the cool, multifaceted effect of the blue. Seriously, whoever came up with the idea to pair a smoky gray hue with deep blue accents was *genius* because the hues complement each other beautifully. Tying the look together are piecey bangs that really show off her fresh new shade while also framing her face (the beauty of bangs, y'all).
While gray hair (also dubbed "granny hair") has definitely been in the spotlight lately, we love Nicole's seasonal spin on this certified cool girl color.
Thinking about going gray (on purpose)? Tweet us your thoughts!
(featured photo via Chris Weeks/Getty; photo via @nicolerichie)
Beth Wischnia
You can typically find this Texan writing, trying on a new lipstick, gabbing with her identical twin sister or volunteering at the local animal shelter. She finds inspiration from rosé, beauty products, Tex-Mex and cats.