Go Grey With Fifty Shades of Grey-Inspired Beauty Looks
Feb 14, 2015
It's no secret that Fifty Shades of Grey has taken over our bedrooms, will soon be taking over movie theaters and has even found its way into our kitchens. But forget all the erotic baggage that comes along with the triology, and let's just consider for a moment how much we love the color gray. It's a key color in any girl's beauty arsenal, whether you're aiming for the perfect smokey eye or an understated manicure. We've found 12 ways gray can rock your look, instead of your bed.
---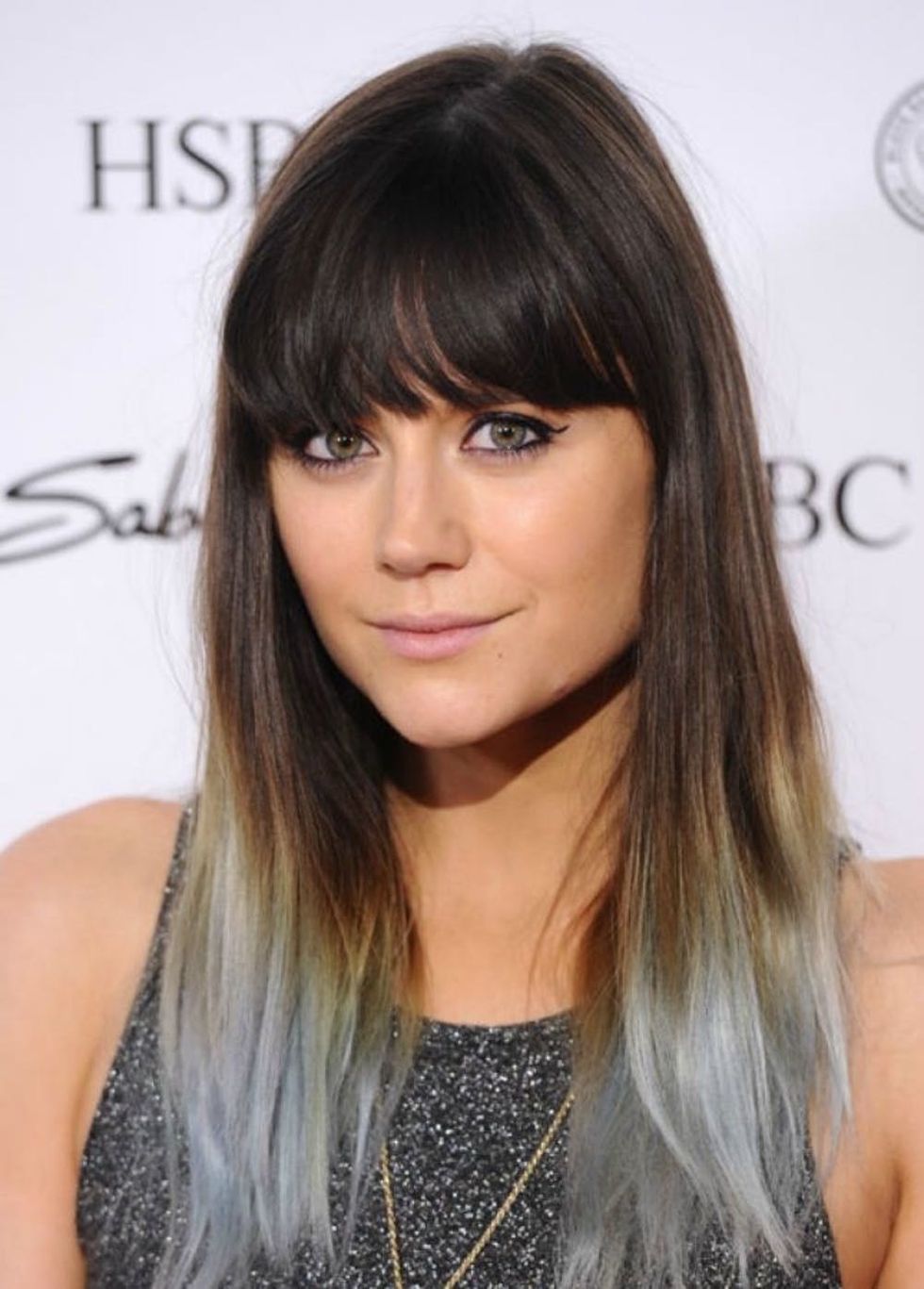 We'll admit, we still love ombre tips, and we love them even more when they've gone gray. Lilah Parsons rocks the edgy dip-dyed locks like a natural. Try hair chalk for the same hue (without the permanent change). (Photo via HJI)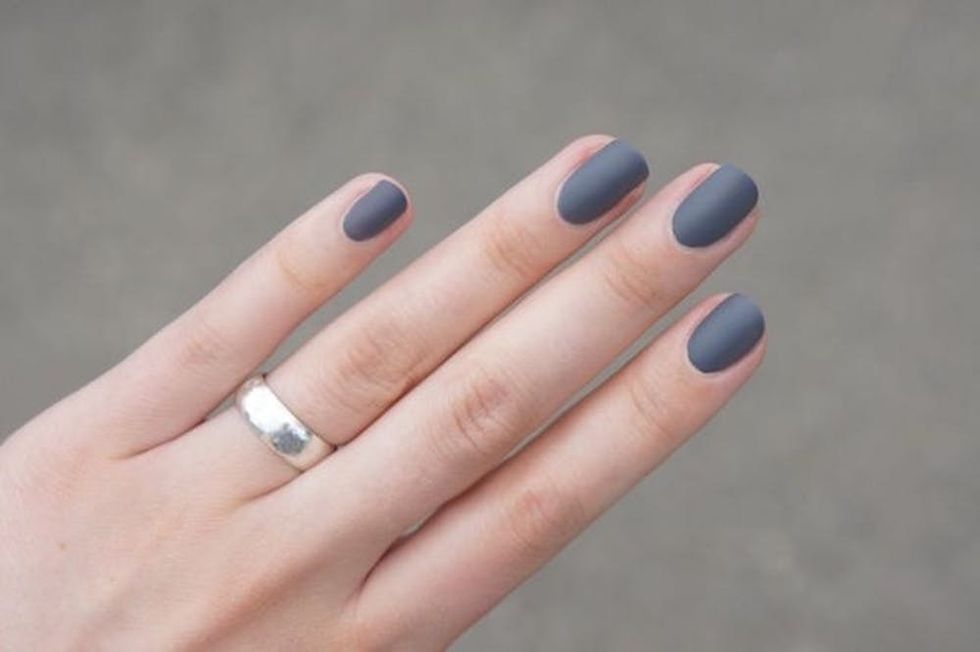 A matte gray manicure is a super chic hue for those chilly winter days. Try a matte top coat over any favorite gray polish for this classy mani. (Photo via Into Mind)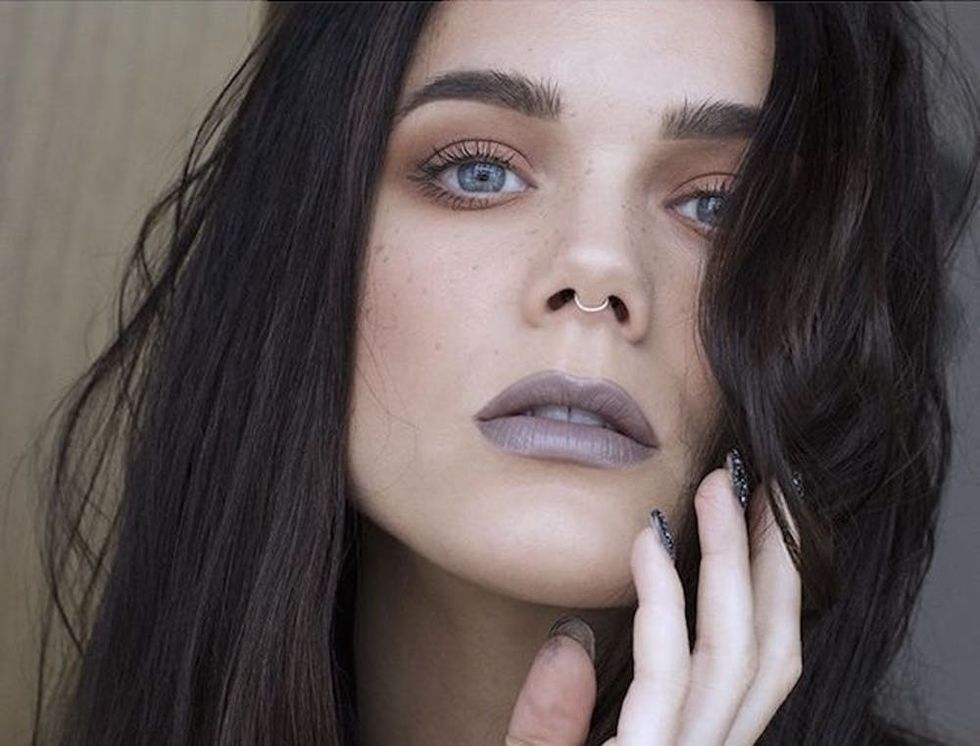 Swedish beauty blogger Linda Halberg isn't afraid to try anything. If you find yourself also wanting to push the beauty envelope, a gray lip is an interesting twist on a typical fresh-faced look. (Photo via Stureplan)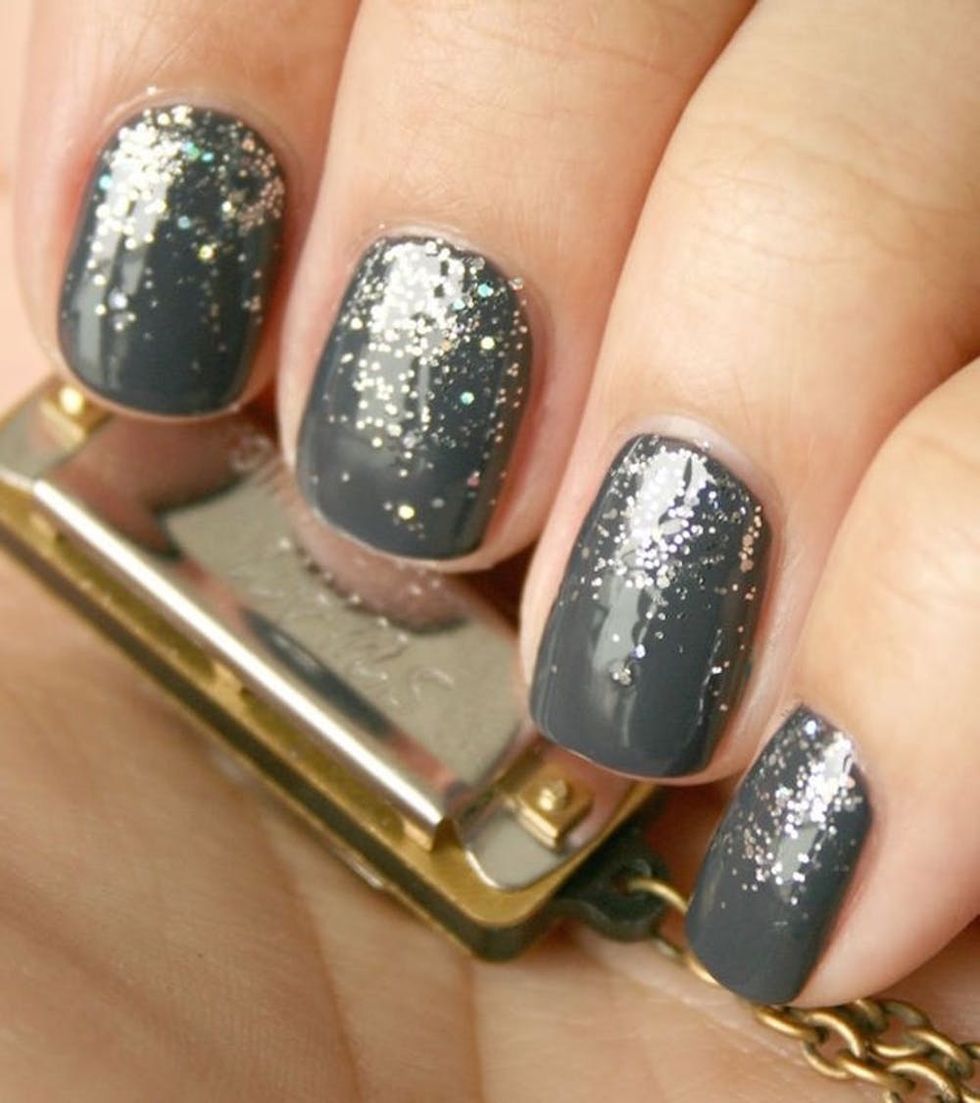 Let's face it, everyone needs more glitter in their life. This glitter-rich mani is all in the application of your sparkly topcoat. (Photo via Glitter and Nails)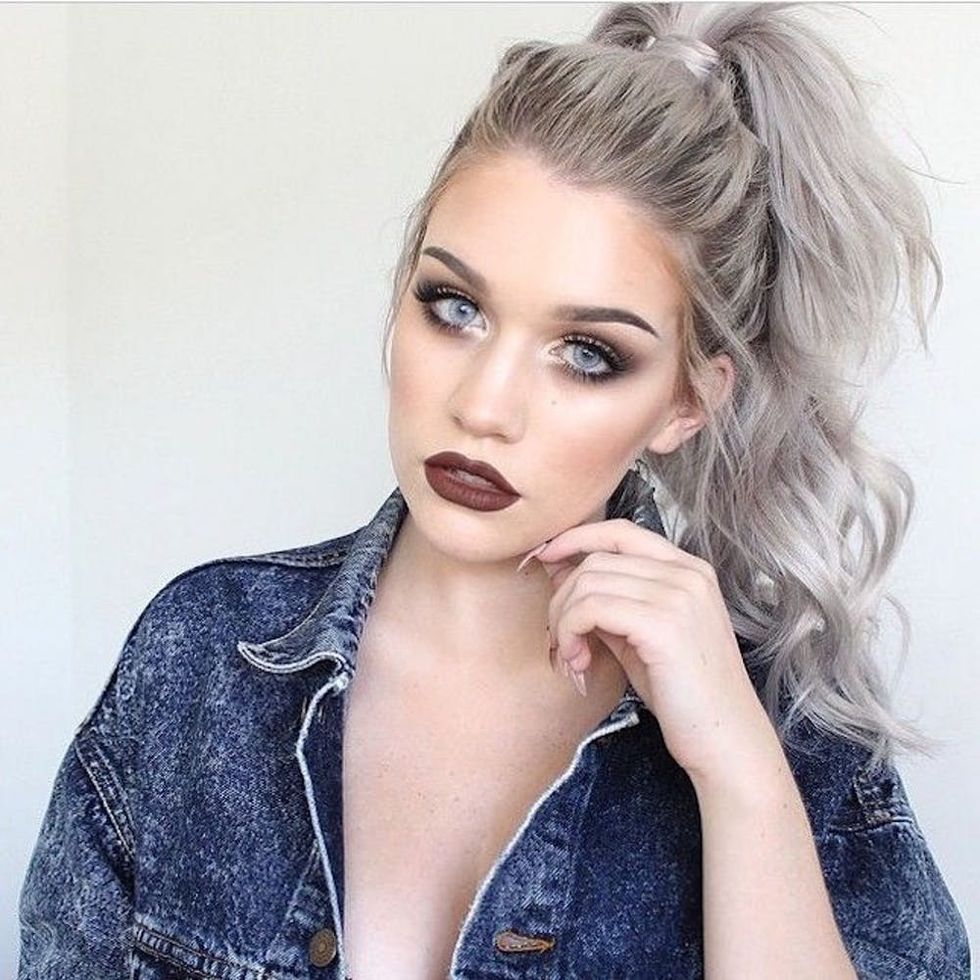 If you're looking for gray hair inspiration, look no further than Samantha Ravndahl's Instagram. This beauty YouTuber pulls off gray locks like no other millennial, and we love the combo of a muted plum lip with smokey gray eyes. (Photo via @ssssamantha)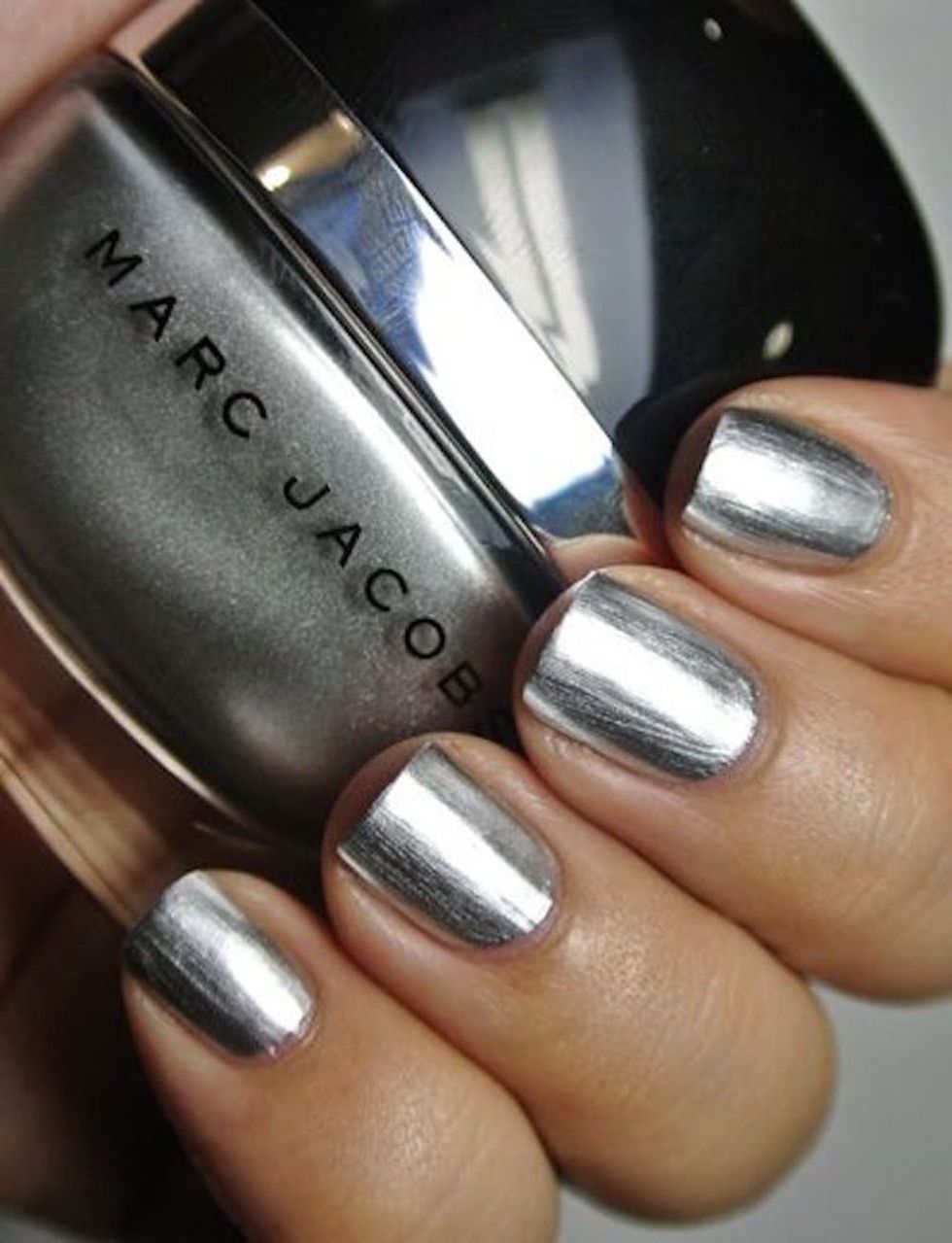 If you didn't know already, we dig metallic everything. The easiest way join in on the fun (and shine) is with a silvery gray mani like this one. (Photo via Polish Police)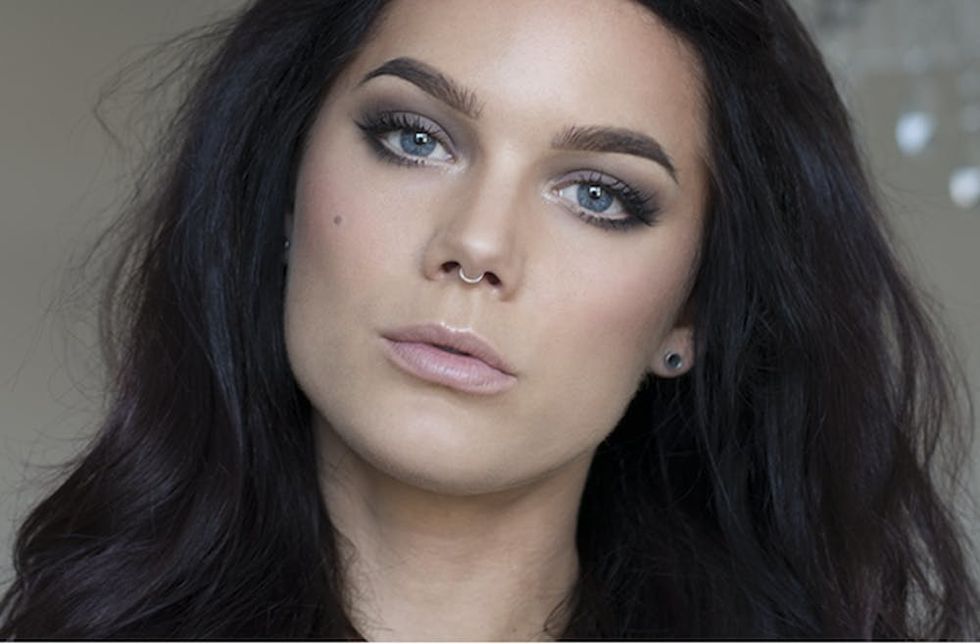 This lighter take on the traditional smokey eye is a perfect date night look. Using silver shimmery shadows in the corners of your lids will really make your eyes pop. (Photo via Stureplan)
Growing Out the Gray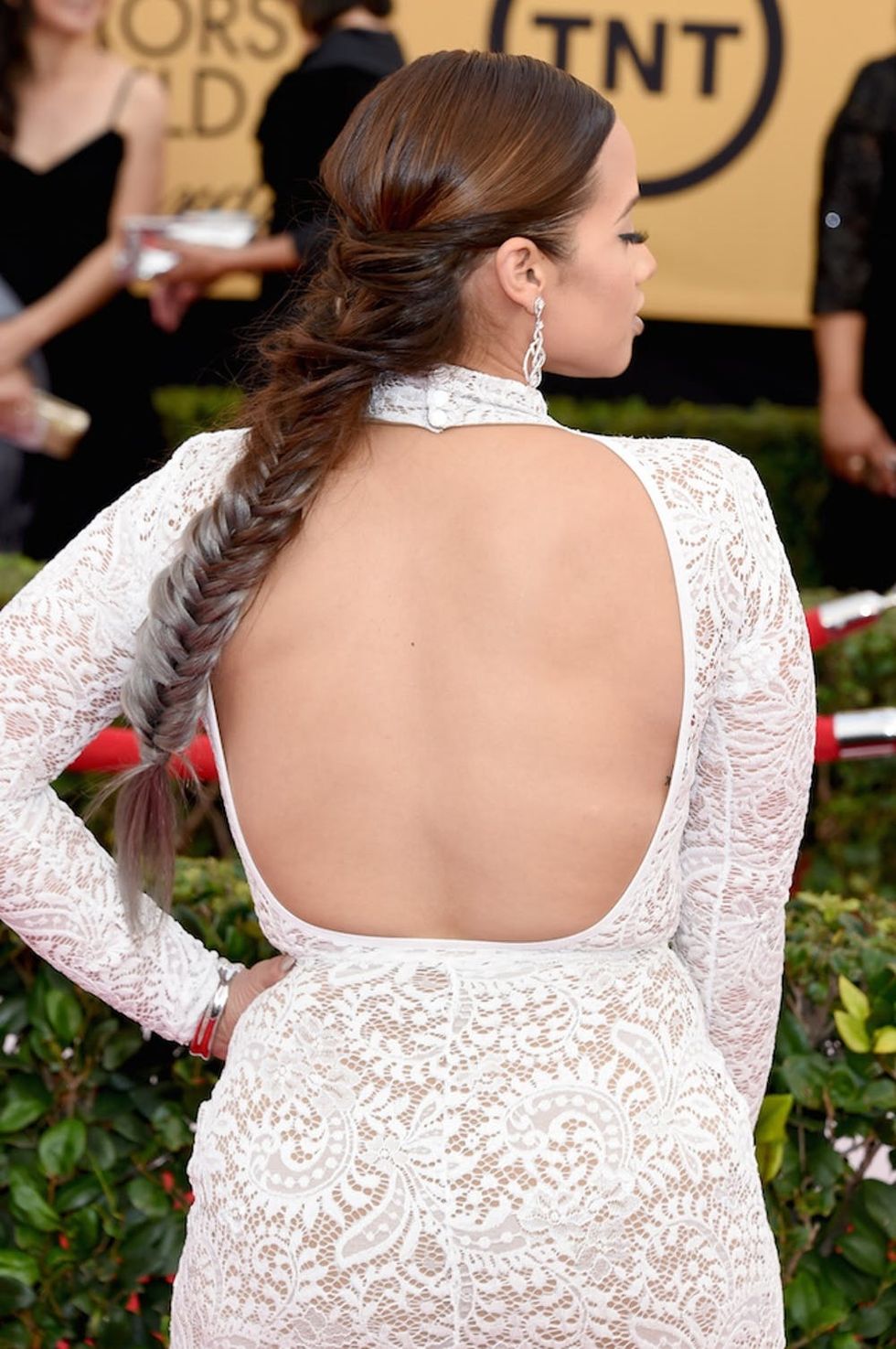 We absolutely loved when OITNB's Dascha Polanco debuted her gray and purple locks. Now that she's growing it out, her hair is an even more interesting combination of gray-tastic colors. (Photo by Ethan Miller/Getty Images)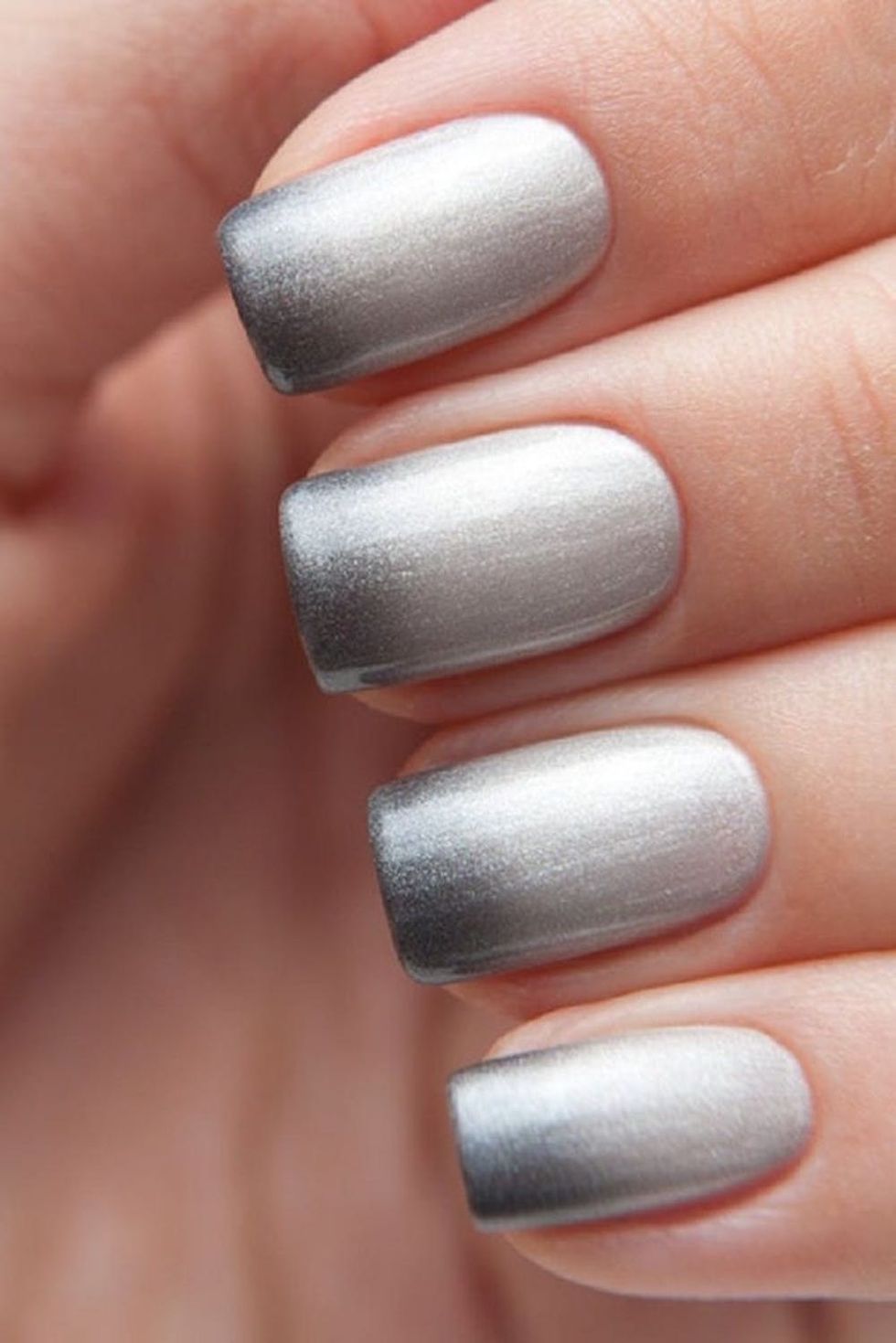 So we meet again, ombre. A creative twist on a French manicure, this sparkly nail is simply stunning. (Photo via Top Inspired)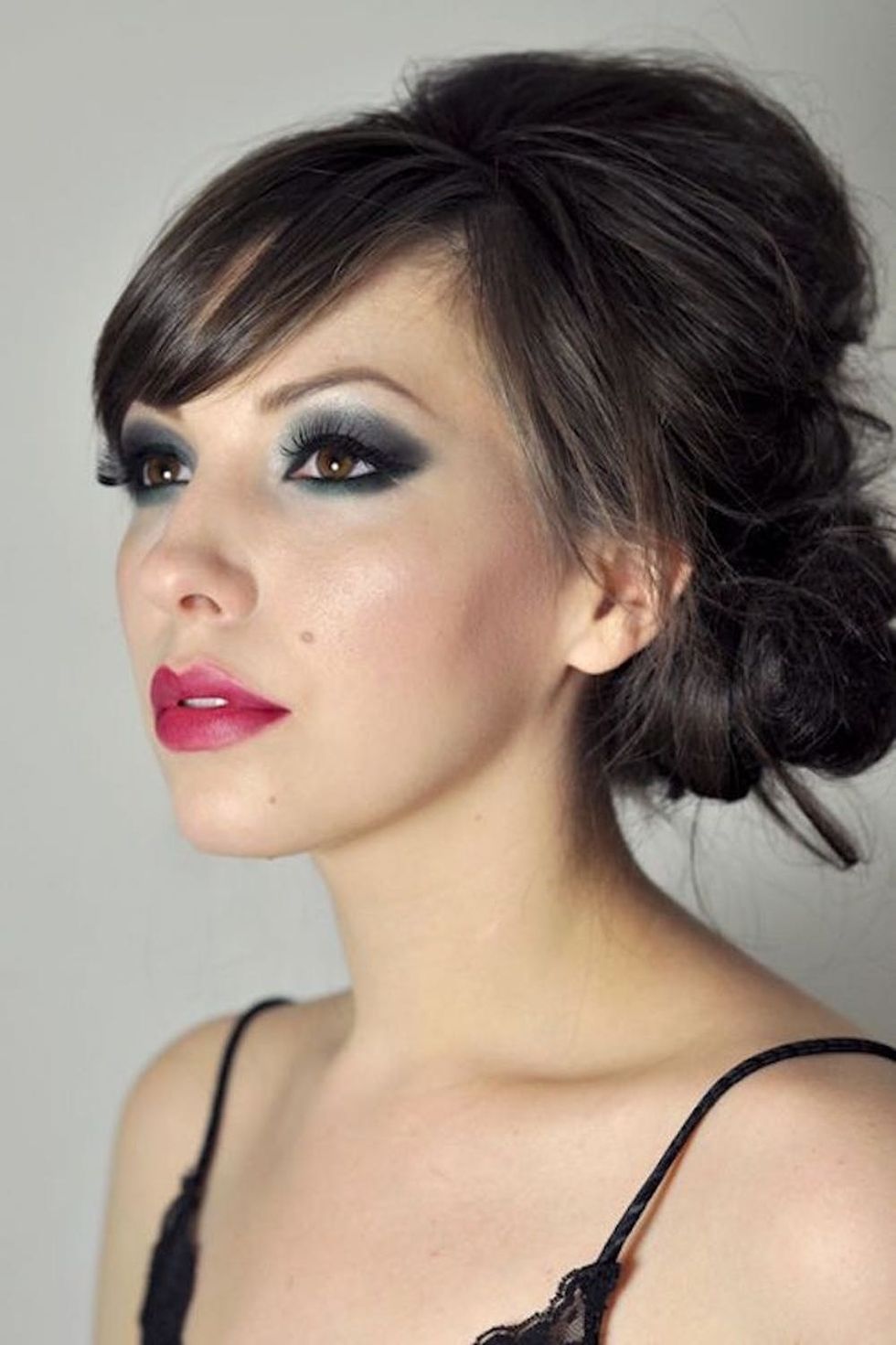 A touch of metallic green makes this smokey eye even more intense. Also, how great does that fuchsia pink lip look with a gray smokey eye? (Photo via Keiko Lynn)
Queen of Going Gray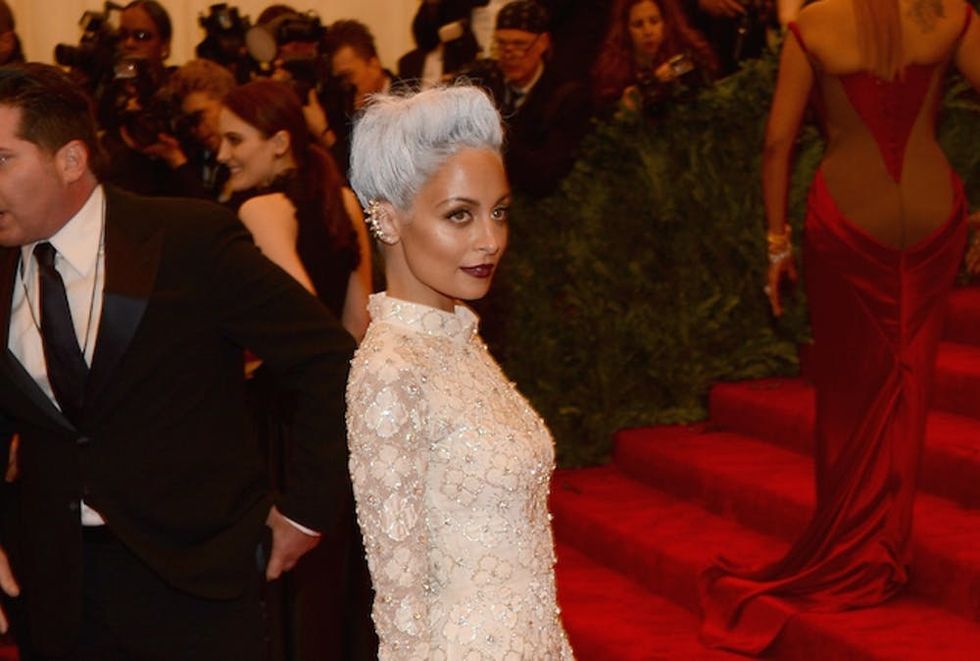 How could we write about great gray looks without including the queen of hair color, Nicole Richie? But seriously, does she make gray hair look fierce or what? We are soooo ready to embrace the gray now. (Photo by Larry Busacca/Getty Images)
Amanda DiGiondomenico
Amanda is a freelance writer and graphic designer who blogs about living a stylishly nerdy life at
The Spendicate
. A lifelong resident of Baltimore, MD, Amanda is an art school dropout, who managed to earn a masters degree in nonfiction writing. On the weekends, she's an expert guacamole maker, a novice jogger and an intermediate yogini.