Totally Addictive No-Bake Peanut Butter Coconut Bars
Feb 22, 2013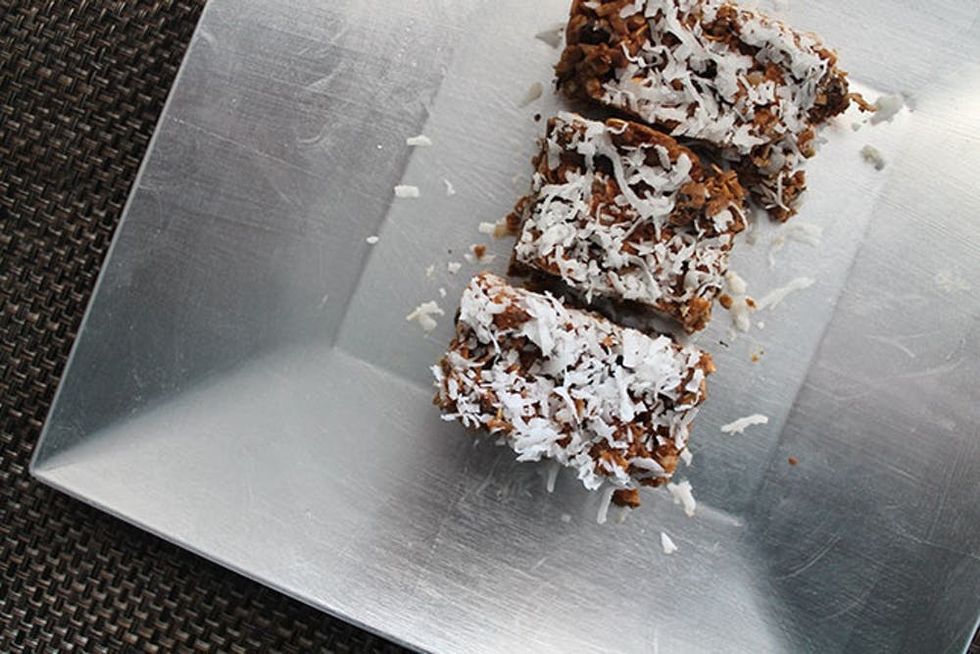 ---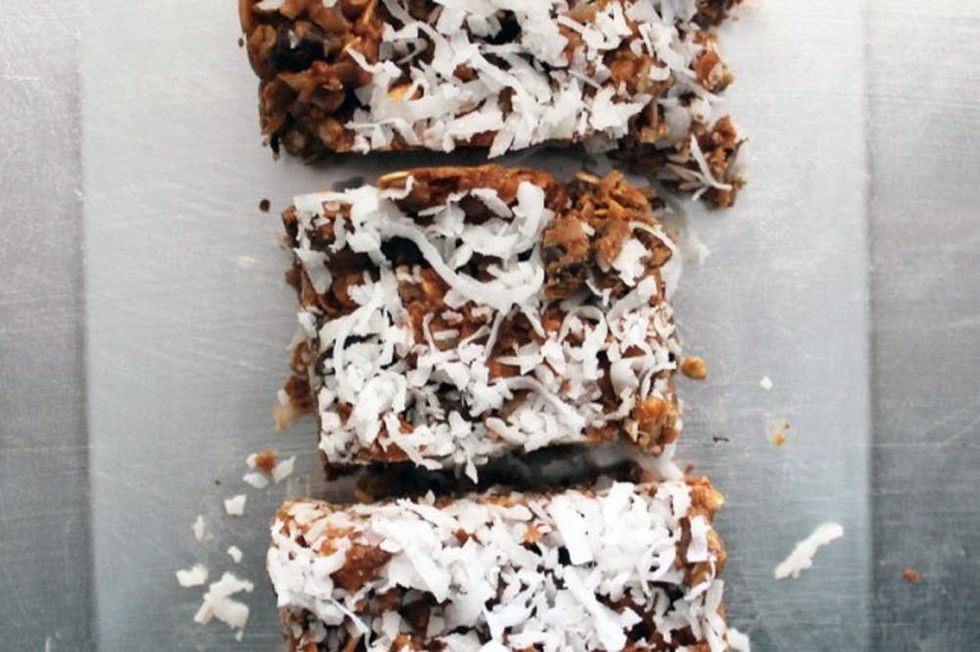 For this concoction, I rummaged through my pantry and came up with coconut oil, peanut butter, oatmeal, chocolate chips, agave nectar, and coconut flakes. And guess what? The combination was totally delicious and didn't even involve an oven. Thanks to our rockstar intern Nanette for helping me transform this homespun recipe into an official Brit + Co. dessert!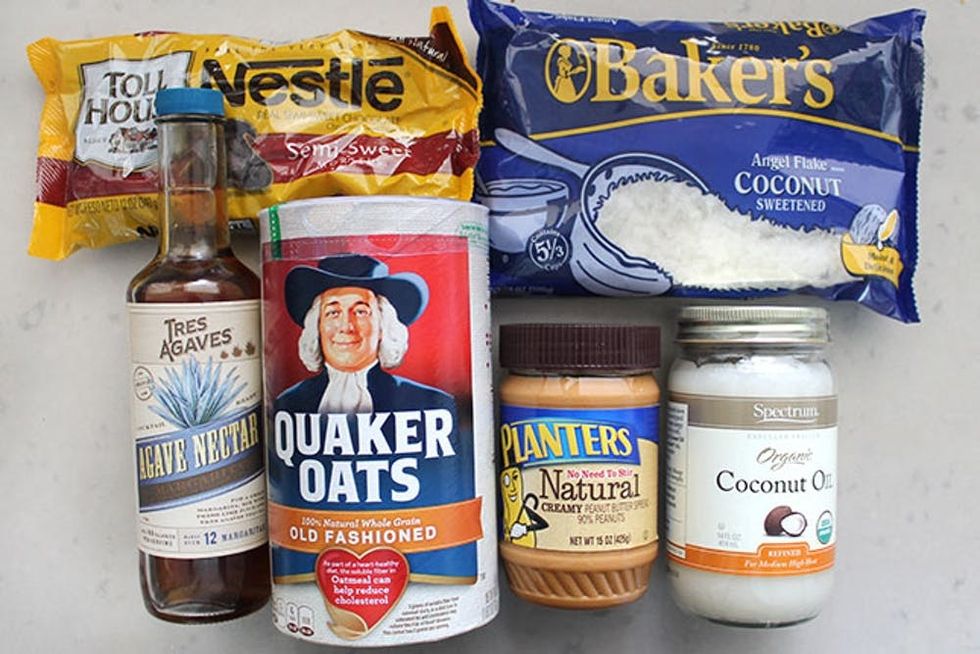 Ingredients:
– 1 ½ cups plus ½ cup coconut flakes
– 1 cup plus ½ cup chocolate chips
– 1 cup rolled oats
– ¾ cup smooth peanut butter
– ⅛ cup coconut oil
– 4 tsp agave syrup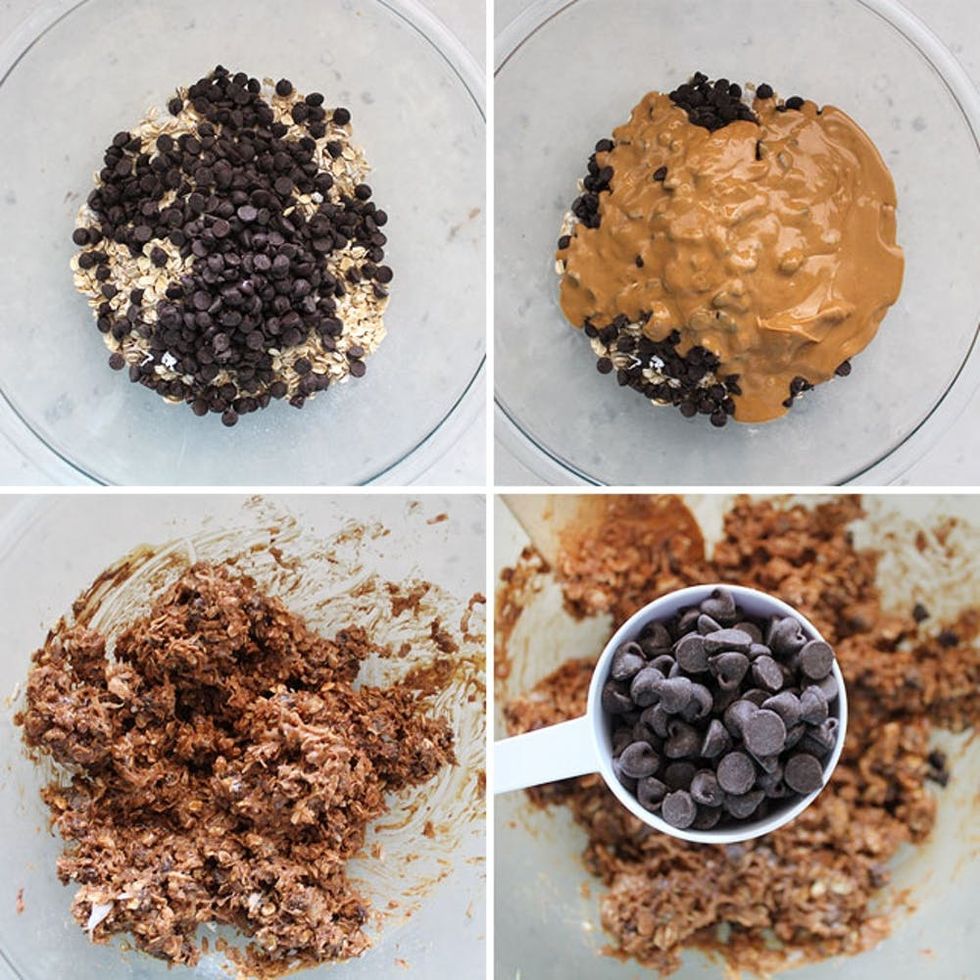 Start off by combining 1 ½ cups of coconut flakes, 1 cup of the chocolate chips, agave syrup and the rolled oats. Melt the peanut butter in the microwave in 15 second intervals, until creamy. Let it cool for a minute or two, then add to the coconut flakes. Then, microwave the coconut oil in 10 second intervals until melted and add to the coconut flakes. Mix thoroughly. When it's all mixed, add the last ½ cup of chocolate chips in.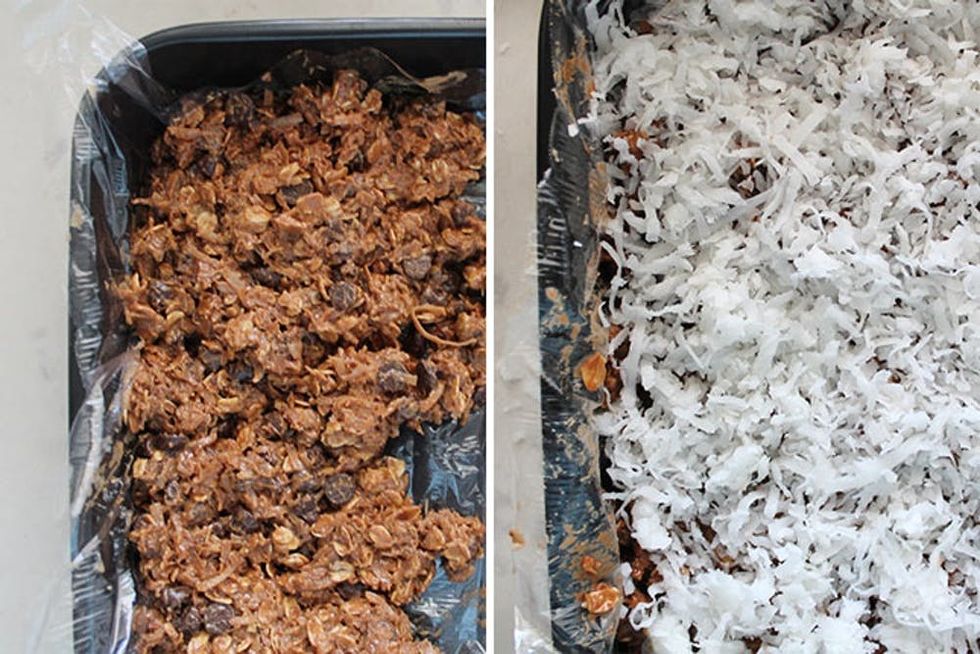 Line a baking tray with saran wrap — this will make it easy to remove from the tray later. Then pack in the coconut mixture, using the bottom of a wooden spoon to make sure it's packed tightly. Add some coconut flakes on top and refrigerate for an hour, or if you're in hurry, freeze for about 20 minutes. Then… you're done!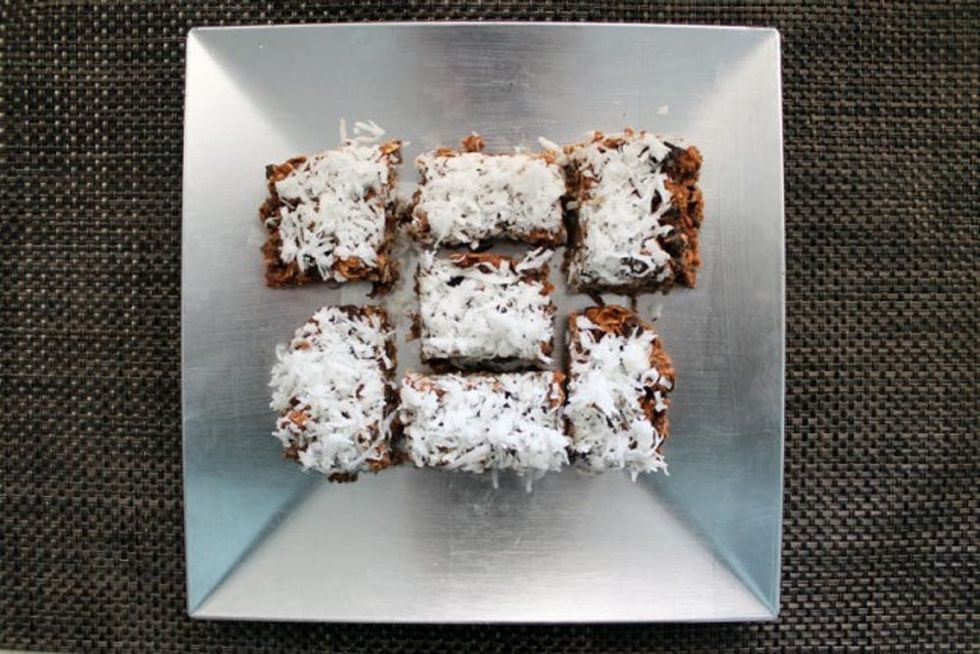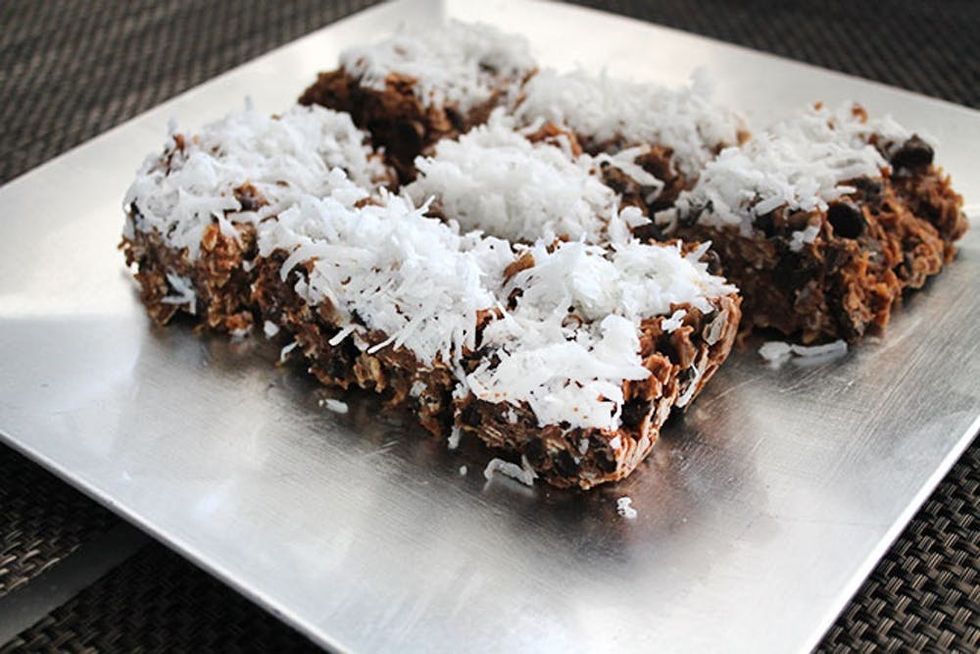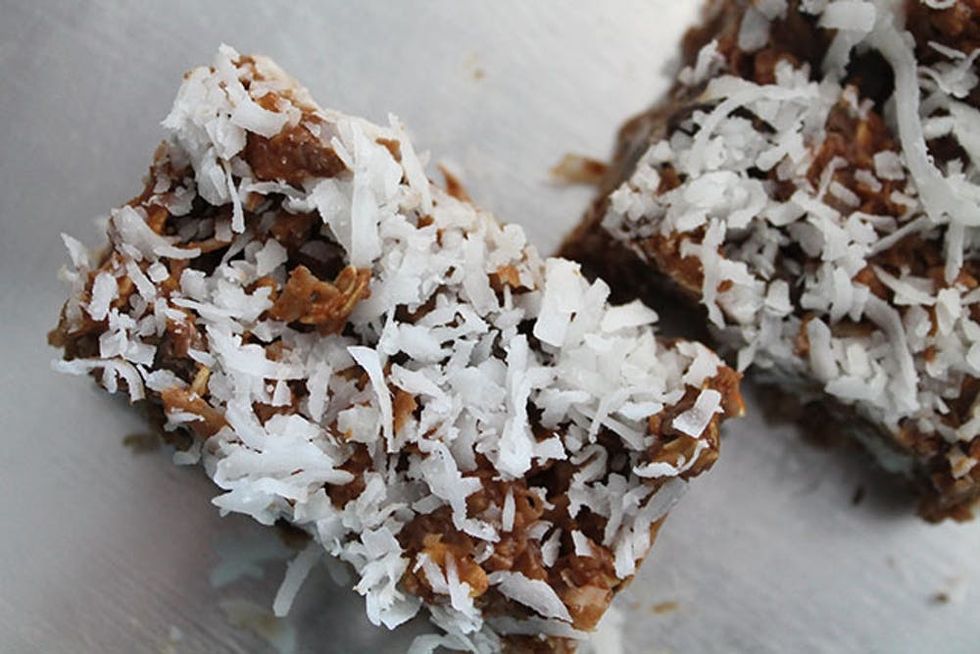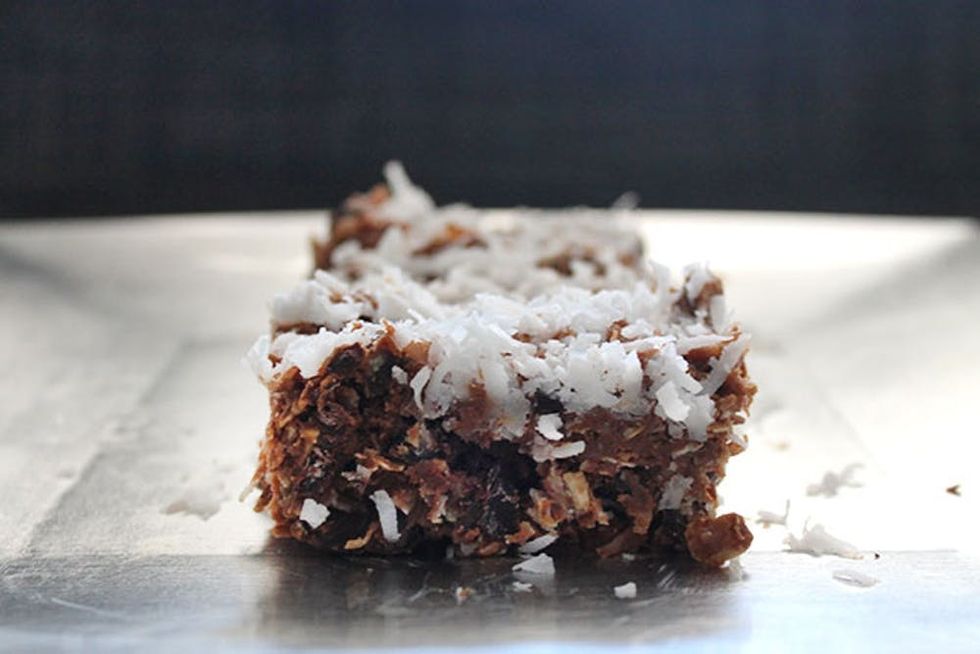 What are your favorite no-bake recipes? Talk to us in the comments below.