The Easy Way to Hack The Prettiest Oscars Red Carpet Hairstyle
Mar 01, 2016
While we saw a ton of no-fuss, no-frills hairstyles on the red carpet at last night's Oscars, Star Wars actress and overall gorgeous human being Daisy Ridley stepped out wearing a totally next-level updo. Her tiered, knotted style definitely stood out among the slew of center-parted ponytails because of its slightly futuristic, edgy vibe. We were such fans we decided to recreate this look in five (totally doable, we might add!) steps that'll have you looking fierce in no time.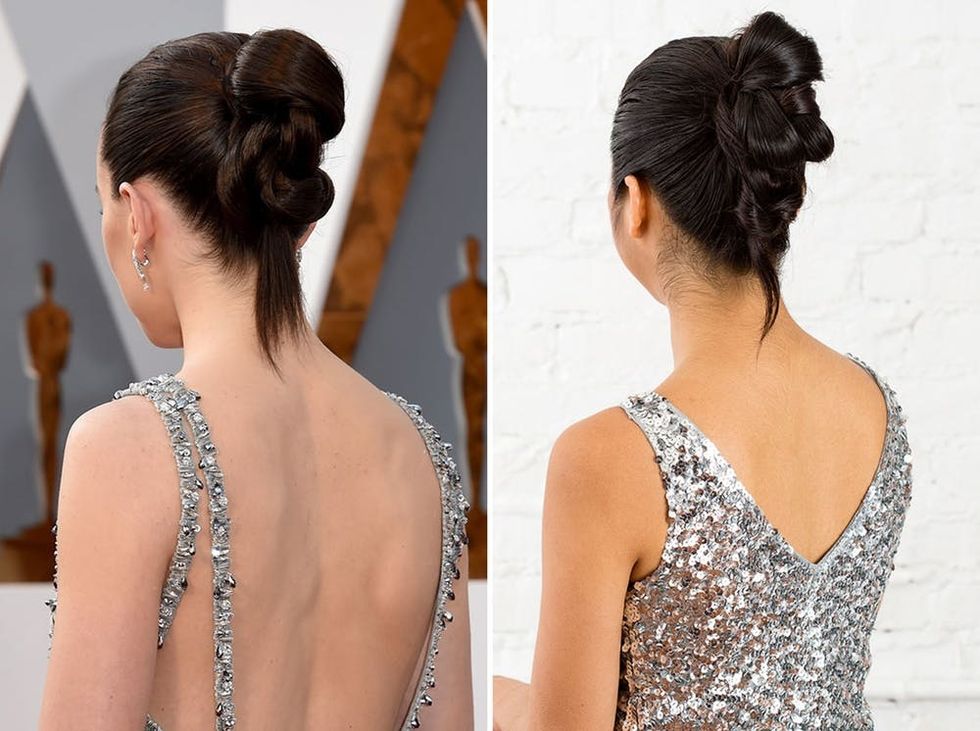 ---
Step 1: Slick That Ponytail + Tame Those Flyaways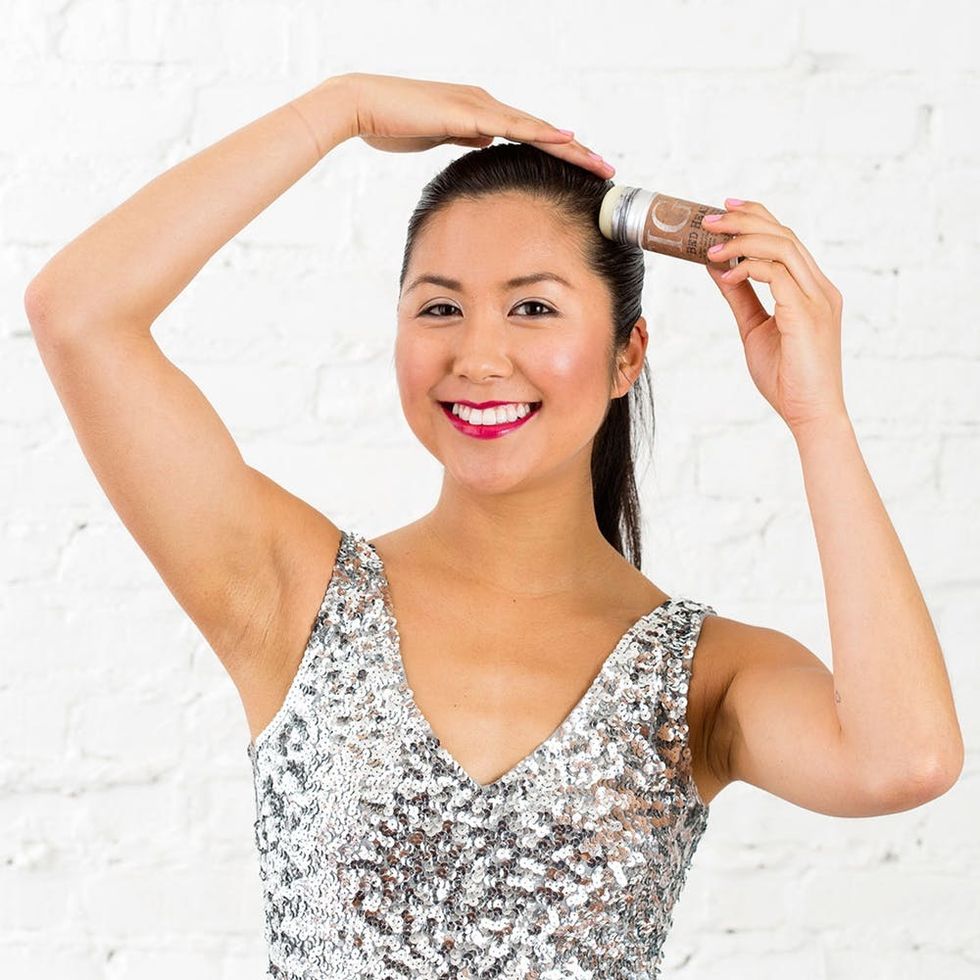 First, let's create a sleek look. Pull your hair back into a mid-height ponytail and use a hair wax like TIGI Bed Head Hair Stick ($23) to tame all those baby hairs and flyaways down! You don't want them distracting from this killer look.
Step 2: Curl Your Ponytail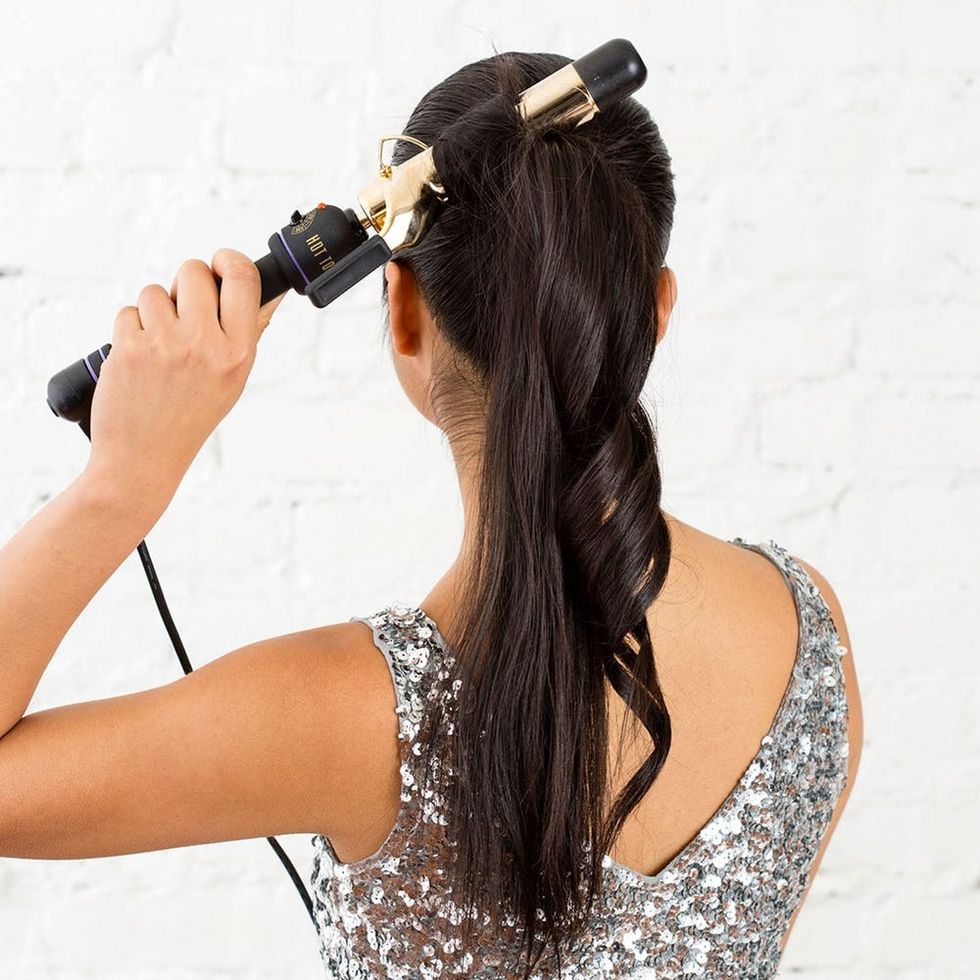 Use a larger curling iron to place curls in your ponytail. This is going to help your hair shape into the twisted, knotty silhouette. Having hair with lots of body to work with is key for this look.
Step 3: Create The Top Bun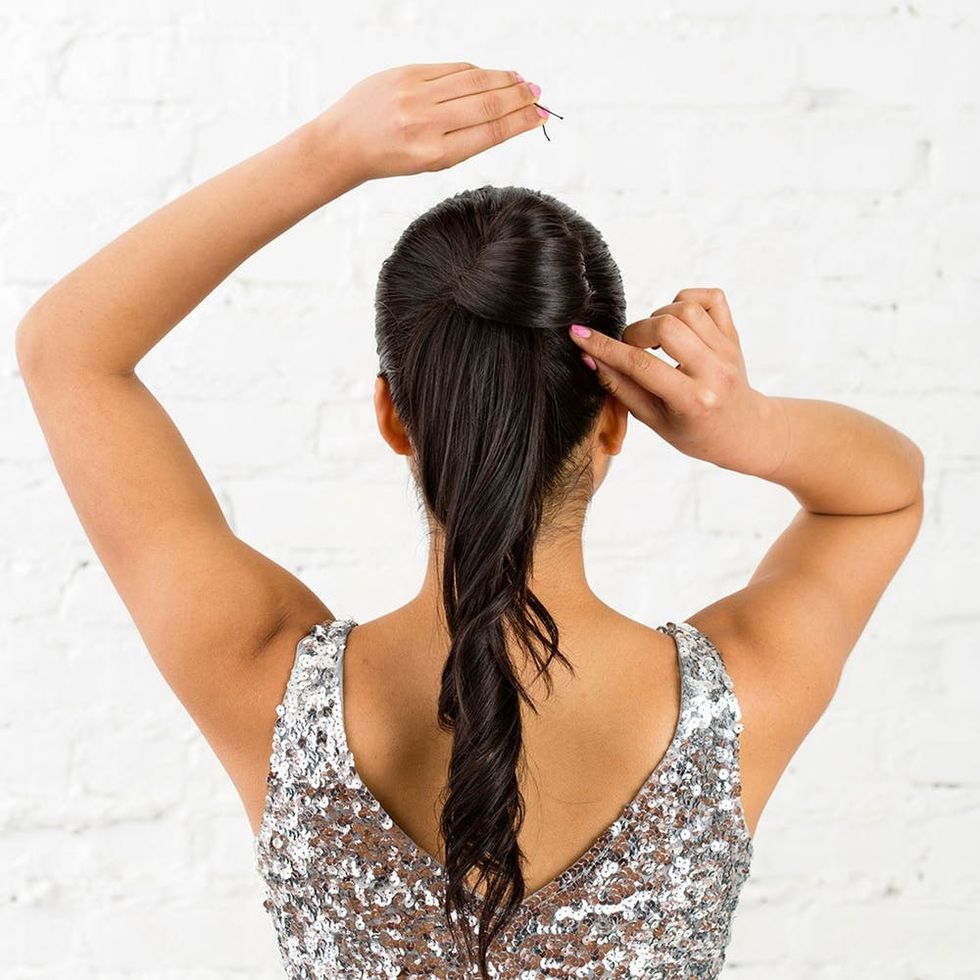 Use a rat tail comb to pull up a small section of hair from the base section of your ponytail. Then, bend it over toward the right side of your elastic band to create a half bun silhouette. Add some bobby pins to keep it in place.
Step 4: Braid + Pin the Remaining Hair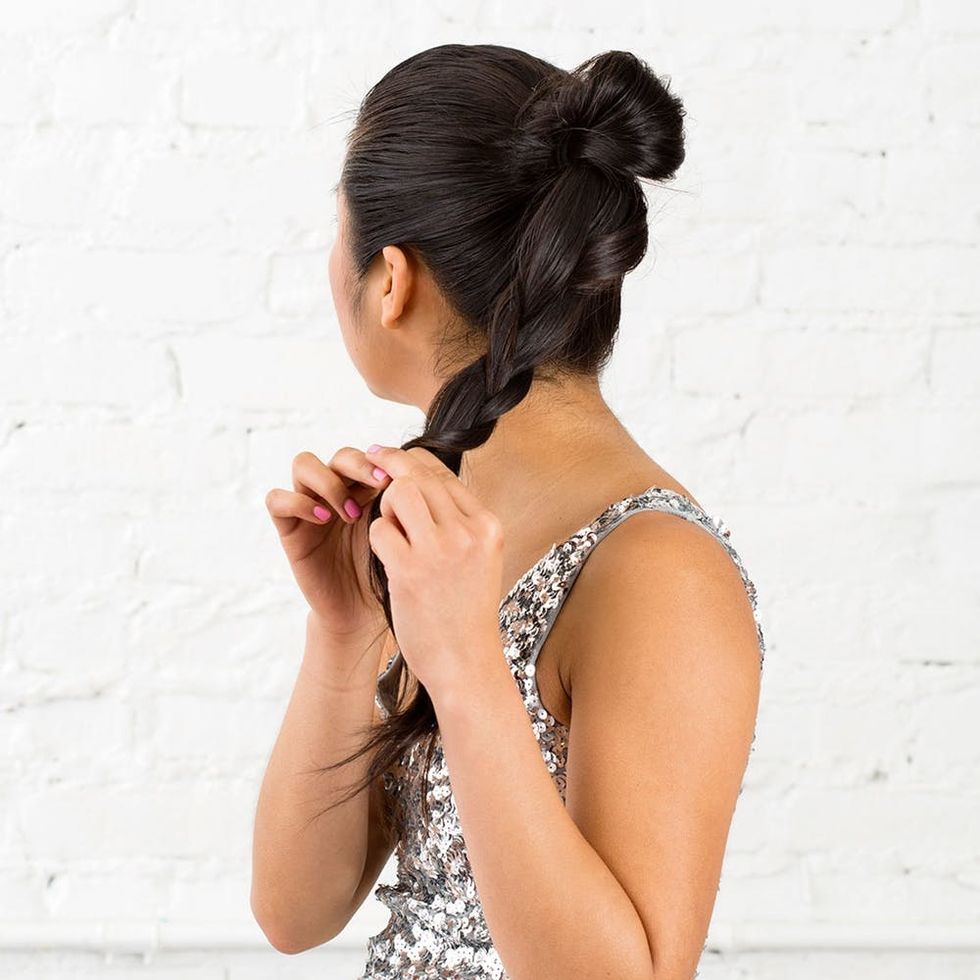 Now, loosely braid the hair that is in your ponytail halfway down — feel free to widen it and thicken it up if you feel it needs some oomph. Just make sure to leave out about half of your hair from the braid for the next step!
STEP 5: PIN YOUR BRAID IN PLACE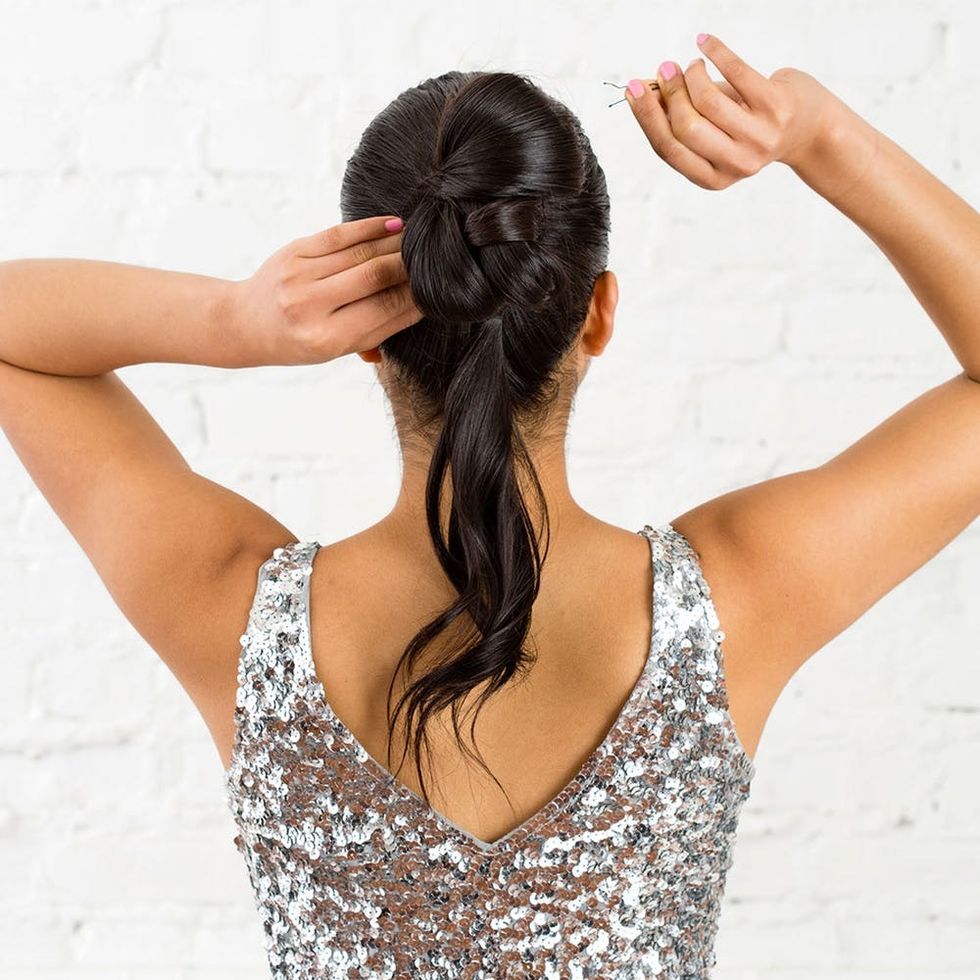 Once the braid is in place, use a small elastic to keep the hair in place so pinning up and under the first bun at the top of the ponytail will be easier to do without the hairs falling out.
Step 5: Knot + Pin Remaining Hair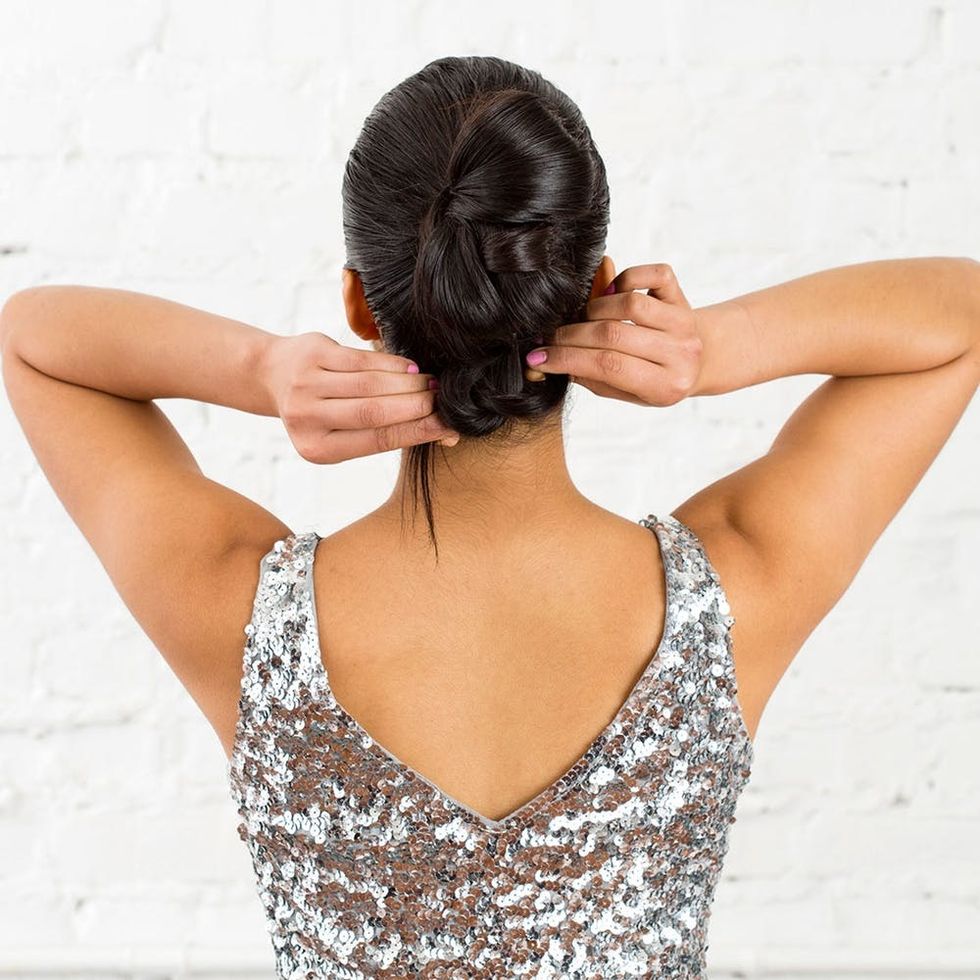 Tie the remaining hair from your braid in a loose knot to create that final, knotty silhouette.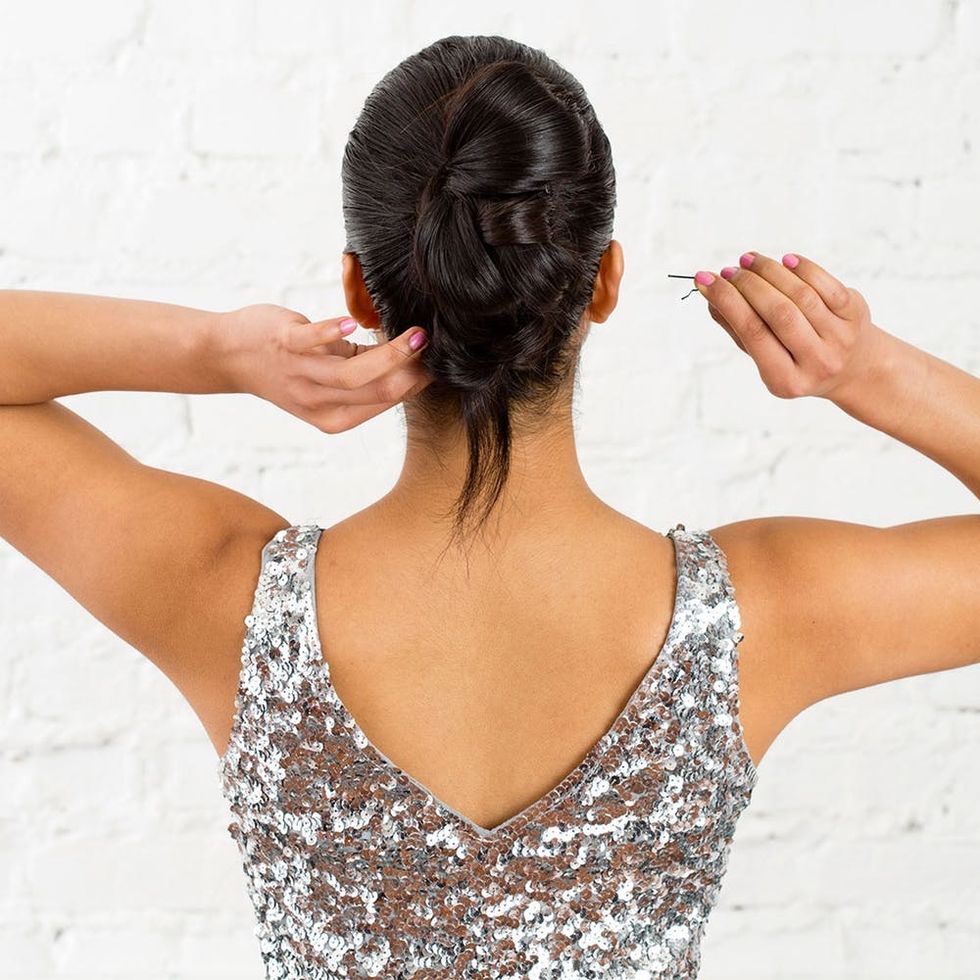 Finally, place a bobby pin right below the bottom knot and up and under the braided section from step 4. Leave a piece of hair peeking out to keep that edgy vibe.
Here is our gorgeous designer Marisa channeling her inner Star Wars goddess!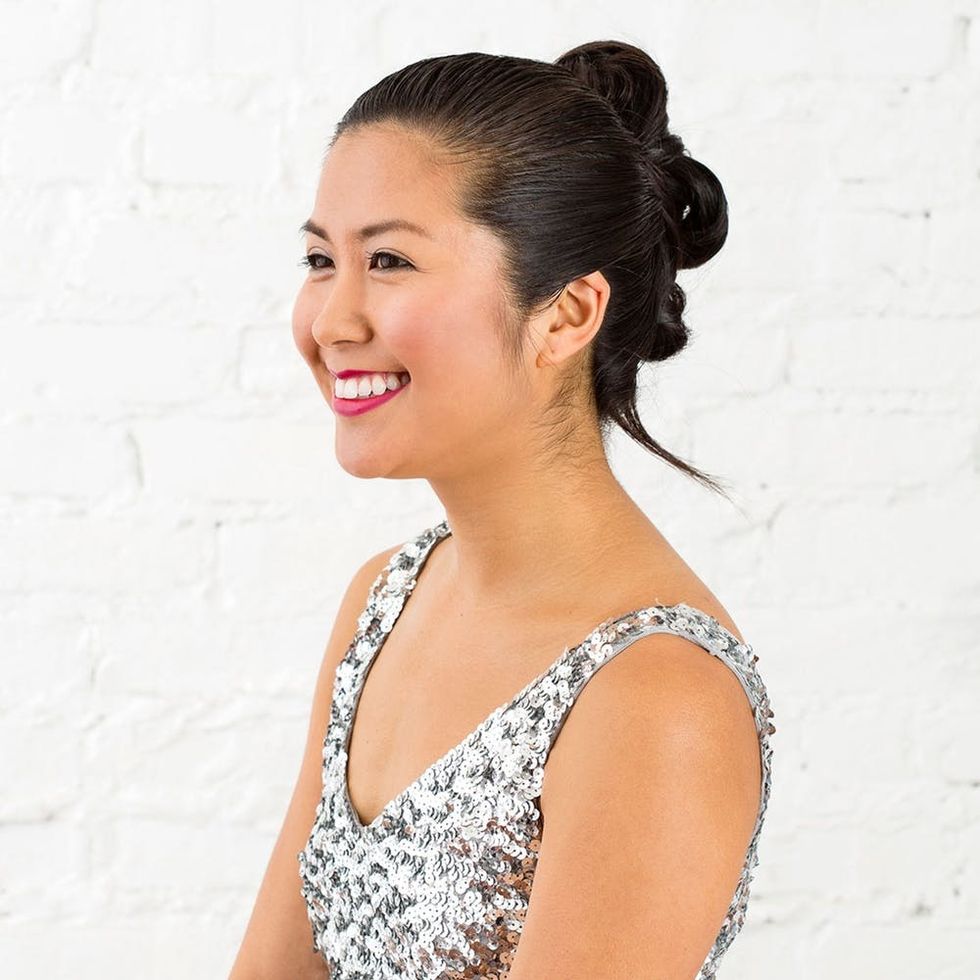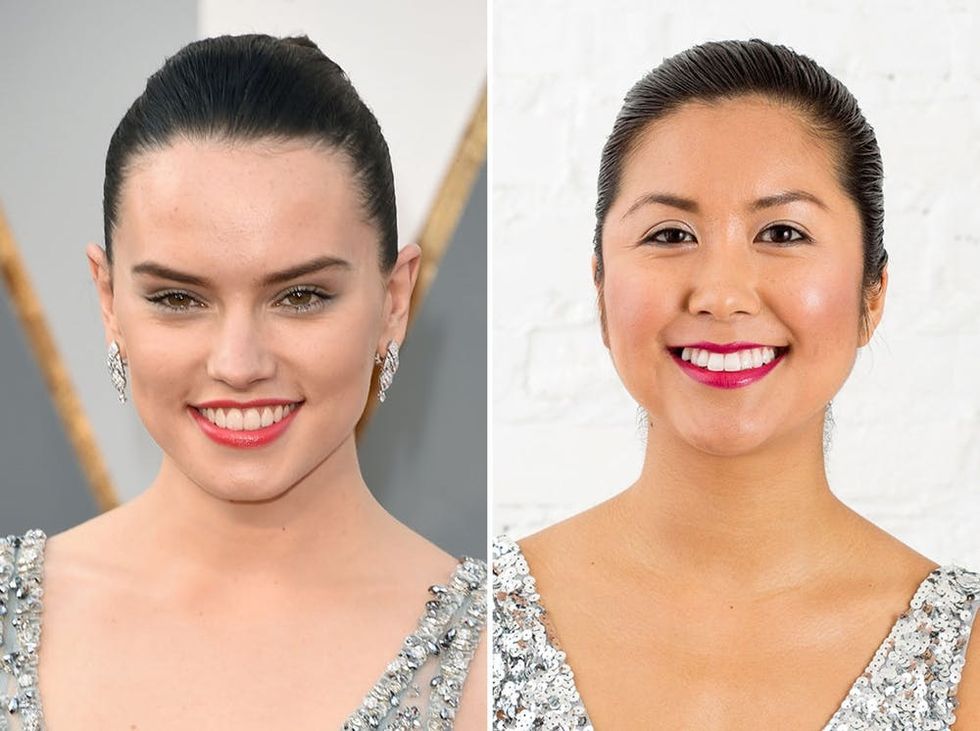 Follow us on Pinterest for more award show beauty inspo and email us at beauty@brit.co to tell us what star's style you want to see us hack next!
(Photos via Frazer Harrison/Jason Merritt/Getty)

Misty Spinney
Misty Spinney is a hair stylist, makeup artist, and fashion stylist with a strong background in design and deep passion for creativity.
Beauty News
Still haven't taken up that new creative skills you swore you'd learn this year? Or ready to take your design skills to the next level? Let's say so long to the weirdest year ever by checking those big learn-something-new goals off our perpetual to-do lists.
We've teamed up with Clorox to give you the gift of unlimited creativity now through the end of the year. Once you sign up, you can take as many of our 120+ classes as you want for FREE for one whole month!
Here's how it works:

Head to brit.co/learn and sign up for the "All Access Pass."
Use the code "CLOROXCARES" at checkout to redeem your free month of classes.
You will be automagically signed up for Clorox's email list once you redeem your free all access pass. (It's the #1 Choice for Disinfection!)
Your pass lasts one month from when you checkout. This means you have unlimited access to all the classes during that month.
This offer is valid now through December 27, 2020.
Browse our catalog to find the right class for you, tell a friend and take the class together over Zoom, or organize a 'cocktails + crafts' night with a friend in your bubble so you can learn something new together.
What are you waiting for? Time to start learning all the things!

Thanks to Clorox for making this happen! When it counts, trust Clorox.
Lifestyle