How to DIY a Pineapple Christmas Tree
Nov 27, 2017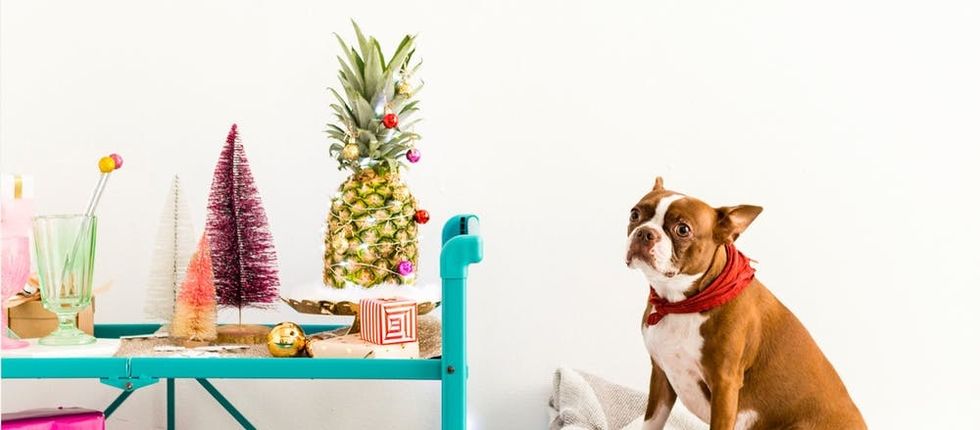 In the last couple of weeks, we've been oohing and aahing over pineapple Christmas trees. Our main thought: What can't a pineapple do? They of course make for a delicious snack and tasty beverages, but can also be carved as a jack-o'-lantern, and now dressed like a Christmas tree! Being huge fans of the tropical fruit, we were down to investigate this trend and bring our favorite summertime friend into the winter months.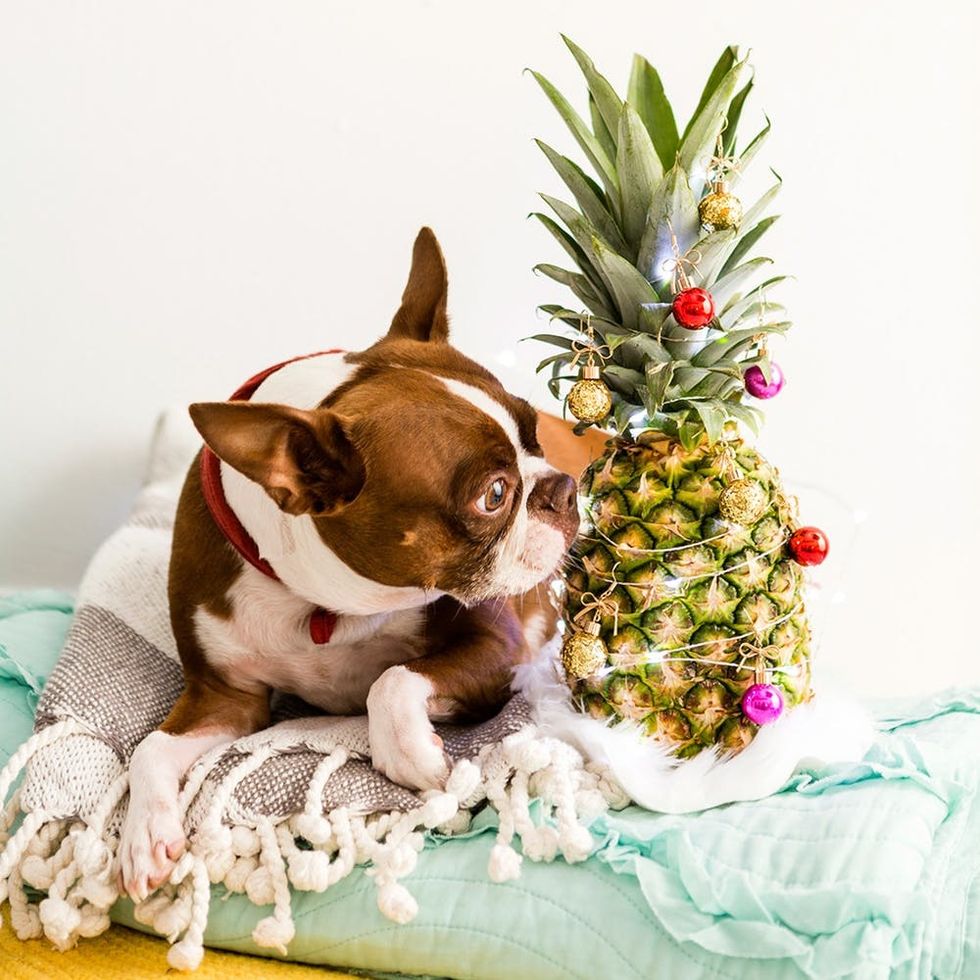 Miss Brie was up for helping us investigate. She did the sniff test to see if this was in fact a good idea. (It was!)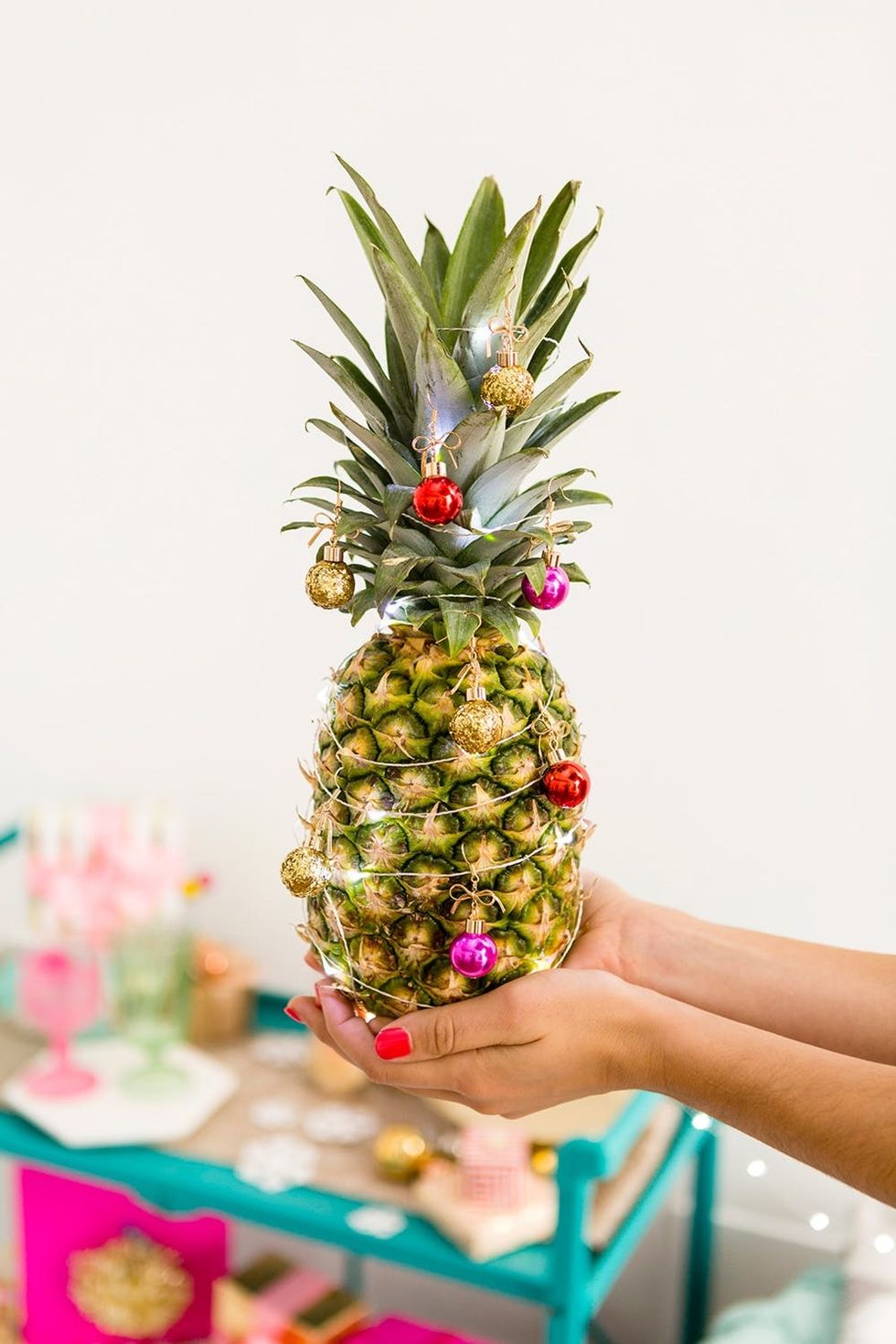 You'll never believe what we used as the mini Christmas ornaments: earrings! We picked up these earrings from H&M and will totally rock them with our ugly sweaters — double duty FTW!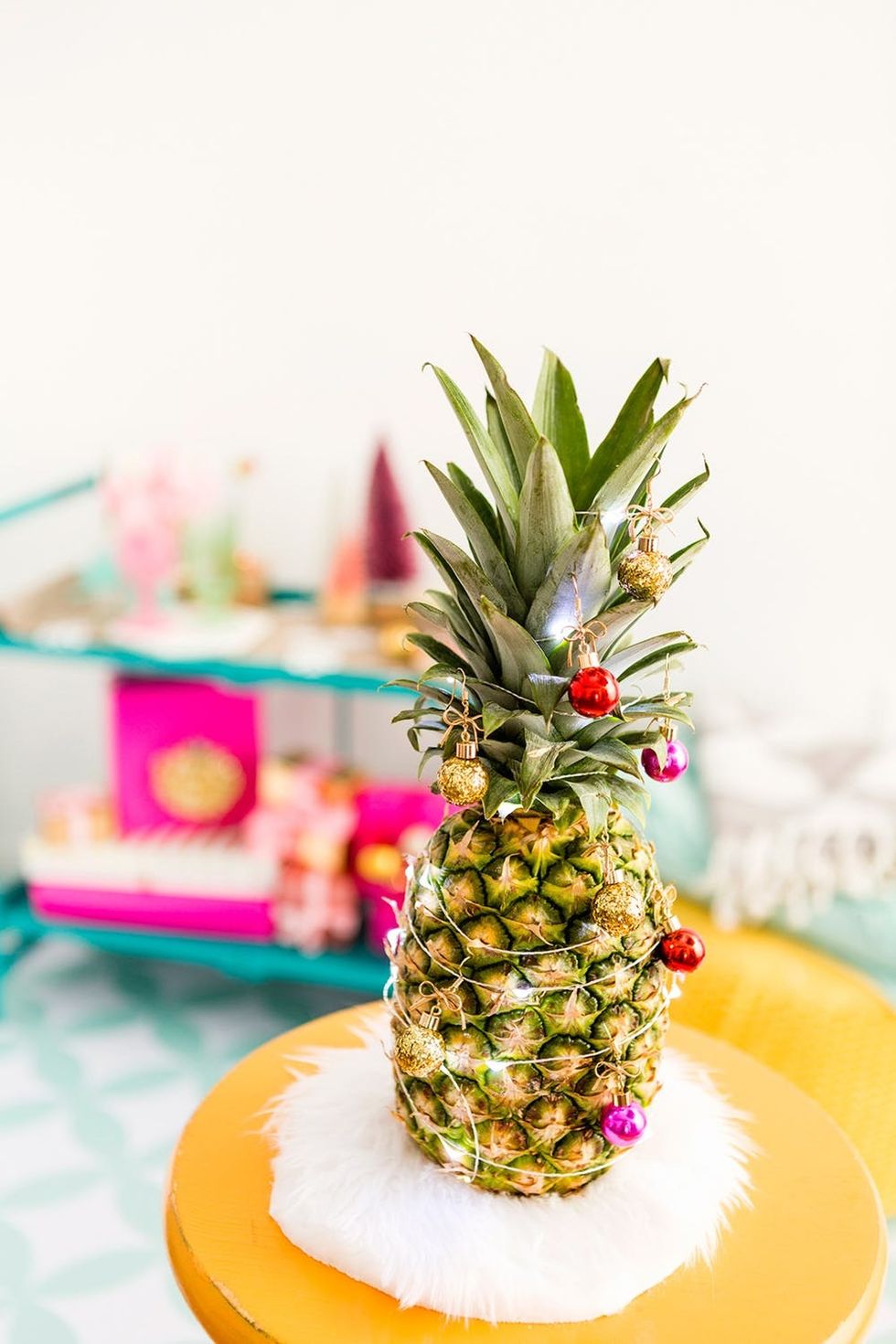 Dress up your pineapple Christmas tree with a mini tree skirt and maybe even some mini presents.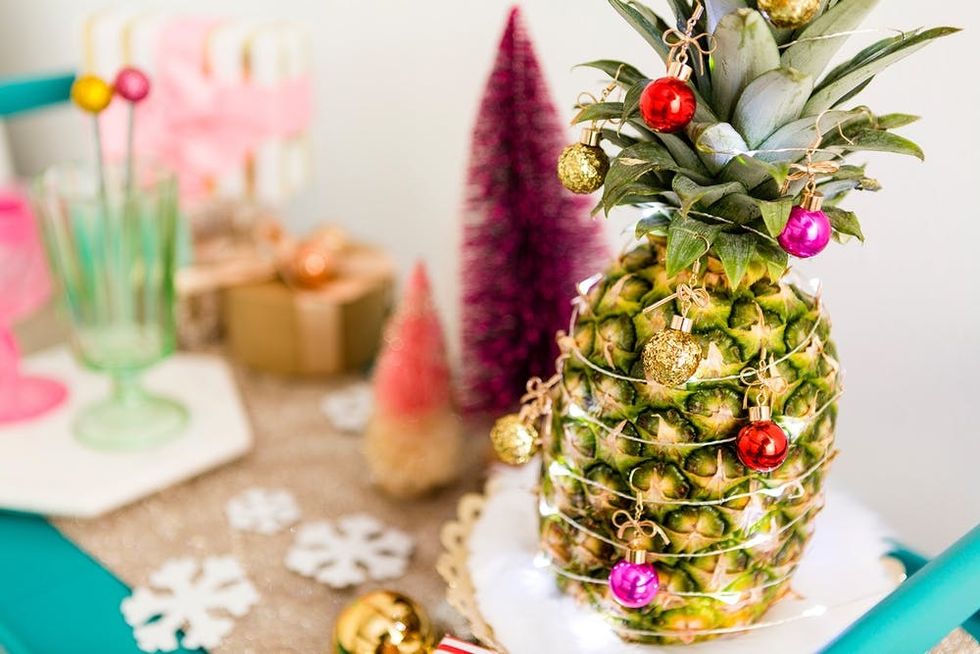 This mini tree is perfect for a bar cart or small living space. Your guests will be 'gramming it for days and will never look at a pineapple as just a summertime fruit ever again. Happy decorating!

Show us your latest project by tagging us on Instagram + using hashtag #iamcreative!
DIY Production and Styling: Kelly Bryden
Model: Miss Brie
Photography: Brittany Griffin
Kelly Bryden
Kelly Bryden, an east coast native, is stoked to be a part of the Brit + Co team. Design, DIY, and fashion are her passions. If she isn't crafting you can catch her on the dance floor or wrapped up in aerial silks.