The Internet Is Reeling Over the Death of Brangelina
Sep 20, 2016
While we continue to process our emotions on the news that Angie has filed for divorce from Brad, we're taking a little comfort in knowing that we aren't the only ones feeling many different emotions about this shocking news. While breakups are never easy, having them play out in public, especially for such a private family, must be pretty intense. While we go through the steps to getting over celebrity breakups, we'll continue to watch the story unfold on social and deal with our emotions the same way as everyone else.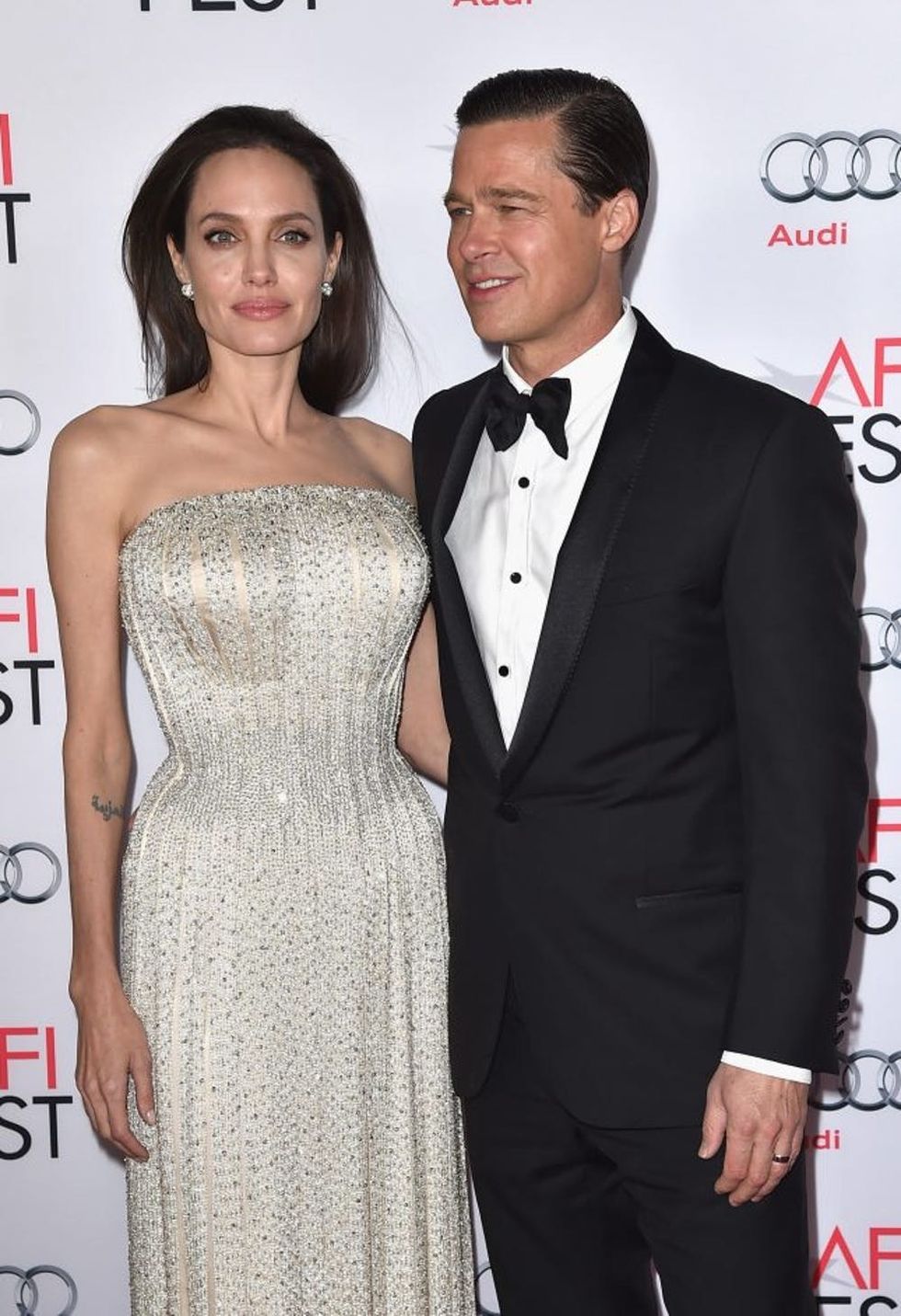 ---
Most people, like us, are absolutely flabbergasted at the end of Brangelina:
If Brad and Angie can't make it, can any of us really? #loveisdead 💔💔💔

— shady (@__STICKSHADY__) September 20, 2016
So Brad and Angie broke up and I shouldn't feel like now nothing good can possibly happen today BUT THAT'S HOW I FEEL, OKAY. pic.twitter.com/13Kz3mAz1U

— Gina Ciocca (@gmc511) September 20, 2016
Brad and Angie CANNOT be breaking up I am not okay with this 😰 #brangelina pic.twitter.com/8j1104xDal

— Priyank Kothari (@priyankkothari8) September 20, 2016
A lot of people are bringing Jennifer Aniston into it, which is totally not cool:
Brad and Angie divorce? pic.twitter.com/N76A1c4CY5

— Carrie Champagne (@CarrieChampagne) September 20, 2016
Exclusive footage of Jennifer Aniston hearing about the Brad and Angie split pic.twitter.com/c19Evkjvce

— Steph Petit (@stephpetit_) September 20, 2016
Even celebs are having major feels about this:
Brad and Angelina. How am I supposed to go to work today ?

— christine teigen (@chrissyteigen) September 20, 2016
BRAD AND ANGELINA FILED FOR DIVORCE. pic.twitter.com/La9LzEvVGi

— Keltie Knight (@KeltieKnight) September 20, 2016
So. Many. Memes.
Brad and Angelina broke up pic.twitter.com/ERLBafERjh

— The Gay Burn Book (@SouthernHomo) September 20, 2016
BRAD AND ANGELINA NOOOO pic.twitter.com/113rjyXdhJ

— Cammien Ray (@CammienRay) September 20, 2016
While we may or may not get the truth behind the split, one thing's for sure: This has been a cruel year for celebrity breakups and we're not sure we can handle any more.
What do you think about the Brangie split? Tell us @BritandCo!
(Photos via Kevin Winter/Dimitrious Kambouris/Getty)
Kat Armstrong
Kat has been a writer, social media maven and mom for longer than she's willing to admit. She's also spent time in front of and behind the camera, interviewing celebs, politicians and acting as a producer for fashion and artistic photography shoots. When she isn't writing for various orgs and publications, she's hanging with her kids, husband and French Bulldog, Peter, in Toronto, Canada.