Our Go-To Turkey Sandwiches Have a Secret Ingredient
Jun 01, 2015
When I think of childhood, I see images of myself riding my bike around my neighborhood, playing in the creek with the kids from next door and eating a lot of sandwiches. One of my favorite extra ingredients in literally any flavor of sandwich was chips. You too? There must be something to this. Well, it turns out famous chef Stephanie Izard would agree with our special addition. Together with LAY'S® Wavy we're bringing you Stephanie's recipe for a turkey sandwich with LAY'S® Wavy Ranch Flavored Potato Chips.
---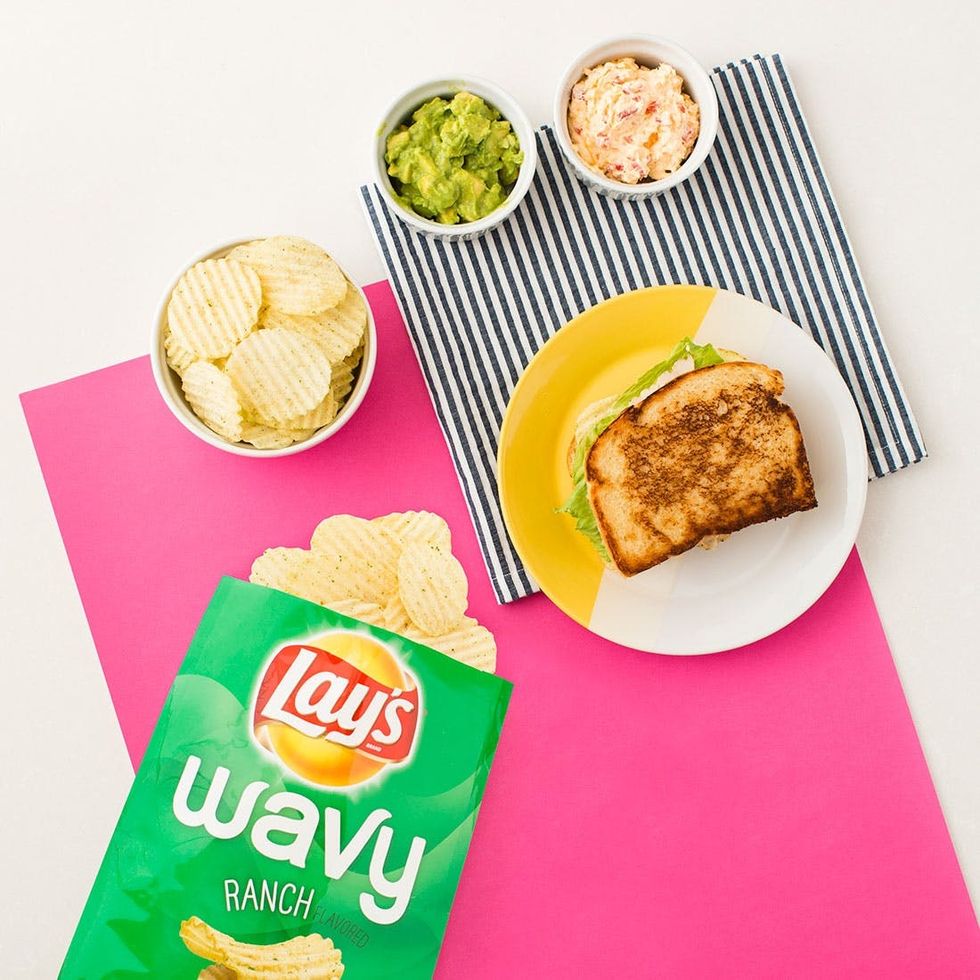 Here's what you'll need to pick up at the store.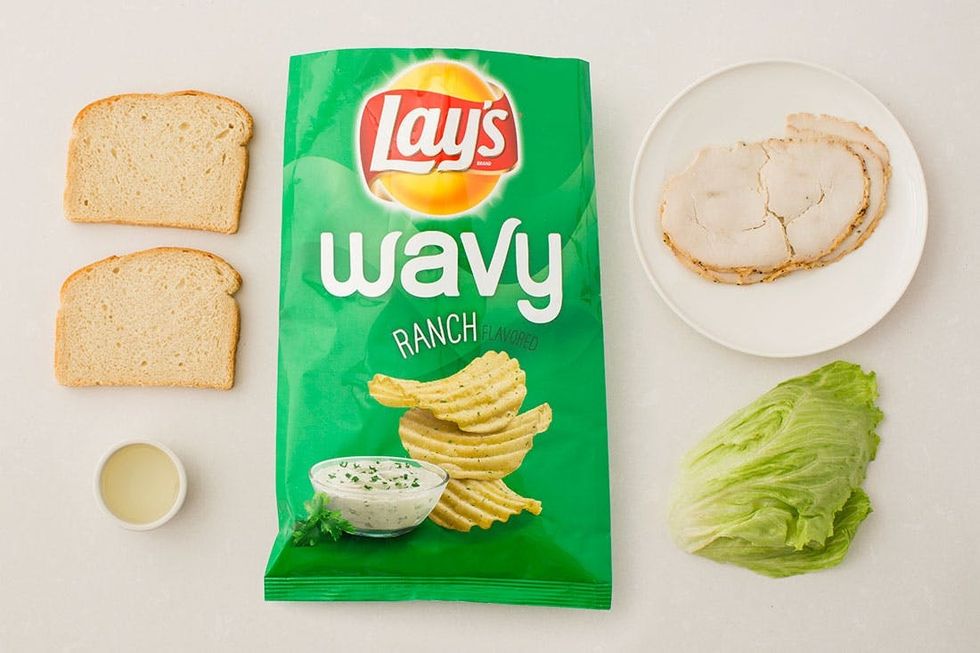 Ingredients: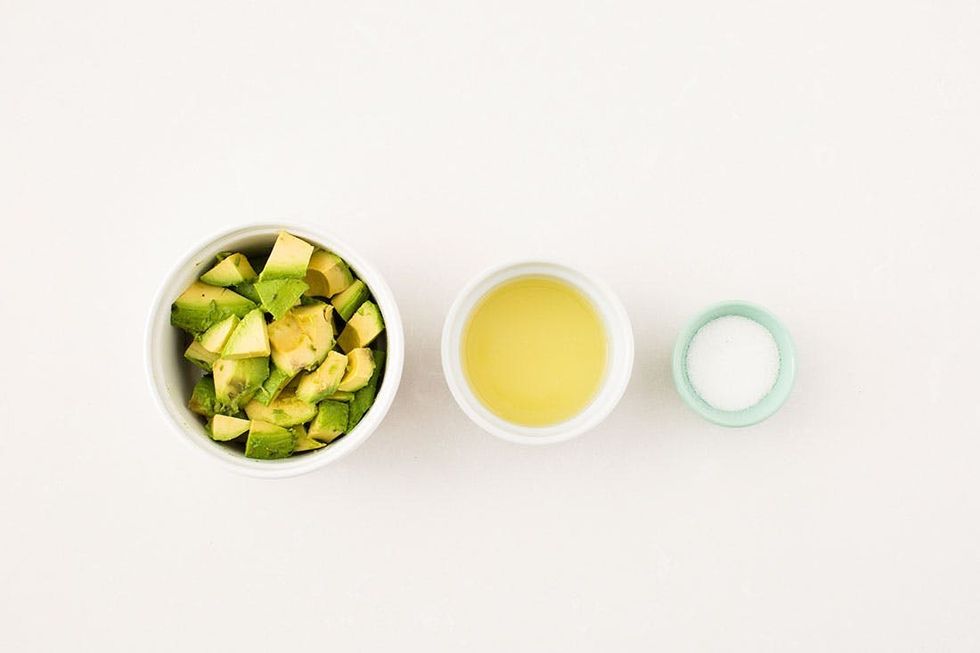 – 8 slices white bread
– Guacamole (see recipe) below
– 1 bag LAY'S® Wavy Ranch Flavored Potato Chips
– 2 cups iceberg lettuce, shredded
– Pickled Fresnos and Onions (see recipe below)
– 1 pound quality turkey deli meat, sliced
– Pimento Cheese (see recipe below)
– oil for griddling
Ingredients:
Guacamole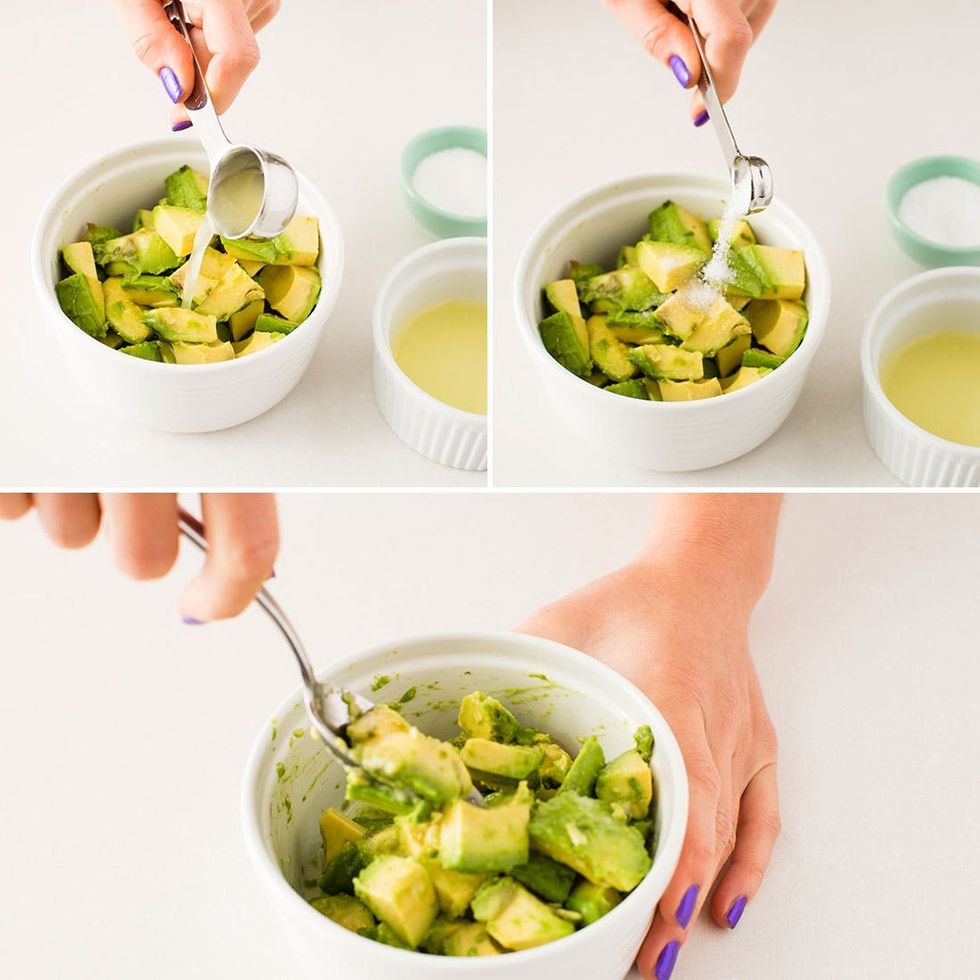 – 2 ripe avocados, sliced in cubes
– 1 1/2 tablespoons fresh lemon juice
– 1/2 teaspoon salt
Instructions:
Gently mix together ingredients, being careful to leave the avocado slightly chunky.
Cut your avo into cubes, add the lemon juice and mix it together, leaving the avocado chunky. Add 1/2 teaspoon of salt and mix it up.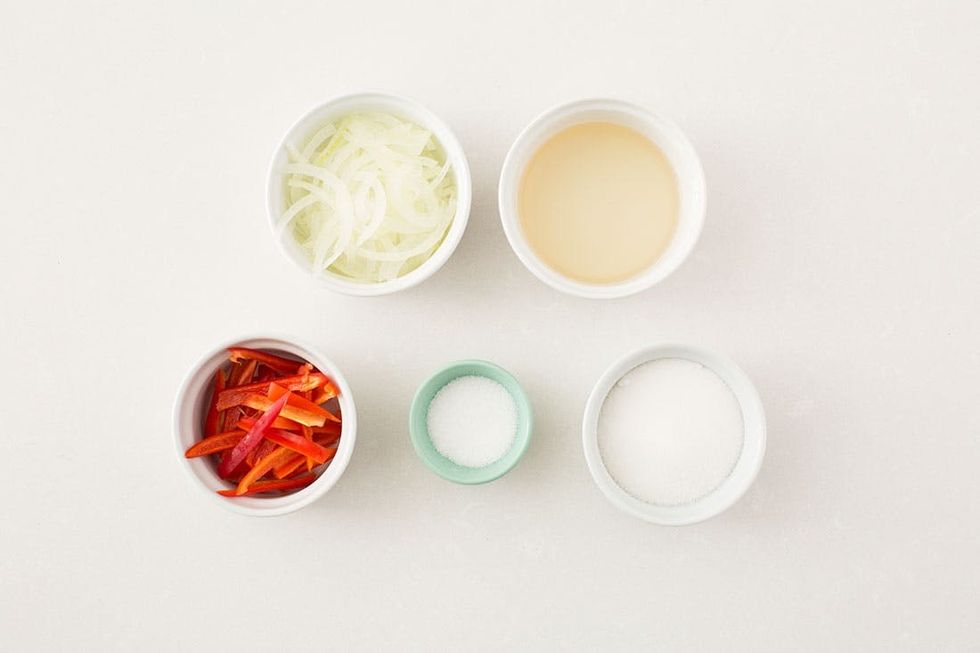 These pickled onions and peppers add a sweet touch to the sandwich.
Ingredients:
Pickled Fresnos and Onions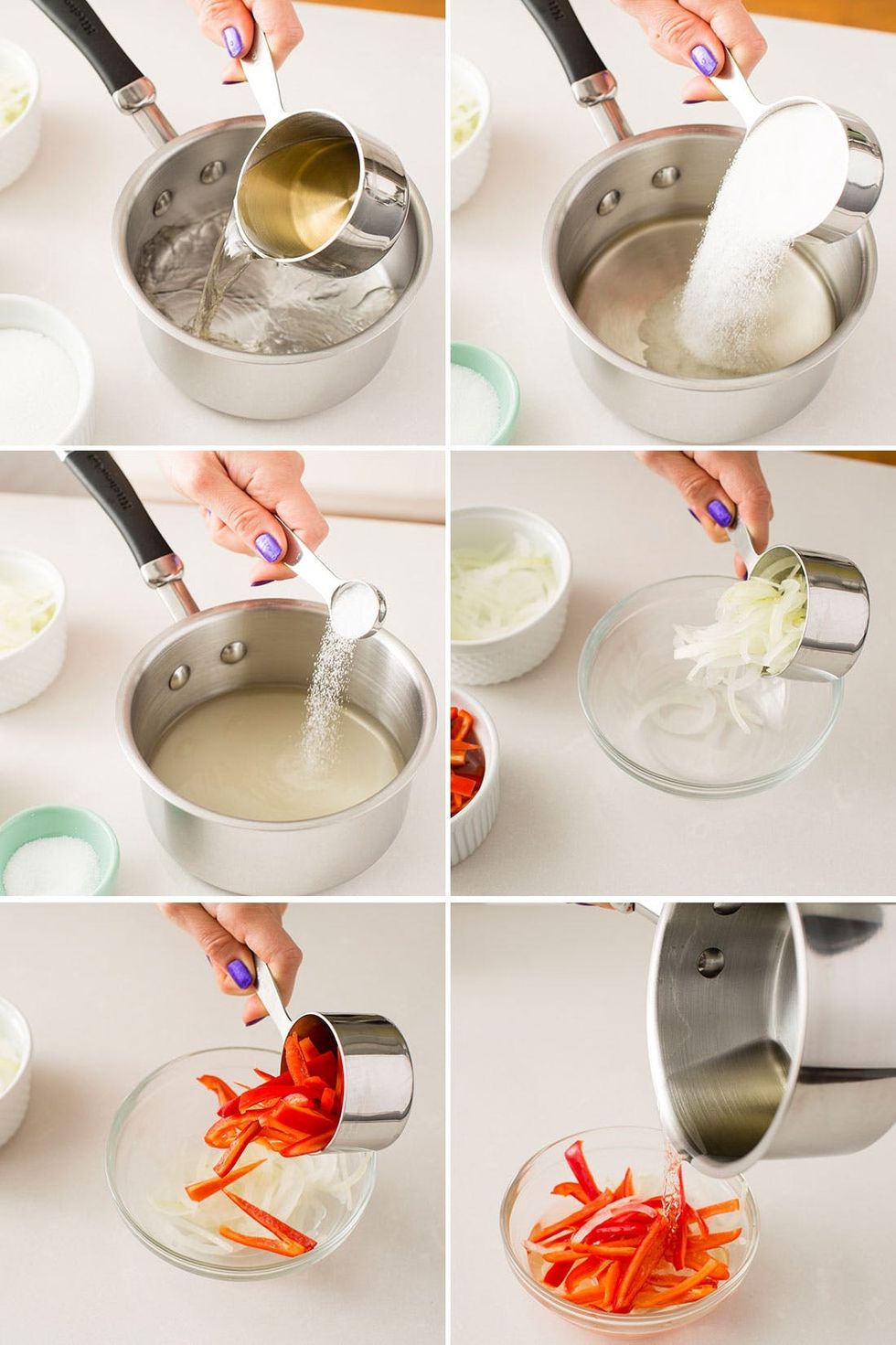 – 1/2 cup Fresno peppers, sliced and seeds removed
– 1/2 cup sweet onions, sliced thin
– 1 teaspoon salt
– 1/4 cup sugar
– 2/3 cup champagne vinegar
Instructions:
1. Bring vinegar, salt and sugar to a boil.
2. Pour over sliced peppers and onions and weigh them down so they are fully submerged.
3. Allow them to come to room temperature.
Chop your onions and peppers. Boil the vinegar, salt and sugar. Pour the vinegar mixture over the onions and peppers and let the liquid come to room temperature.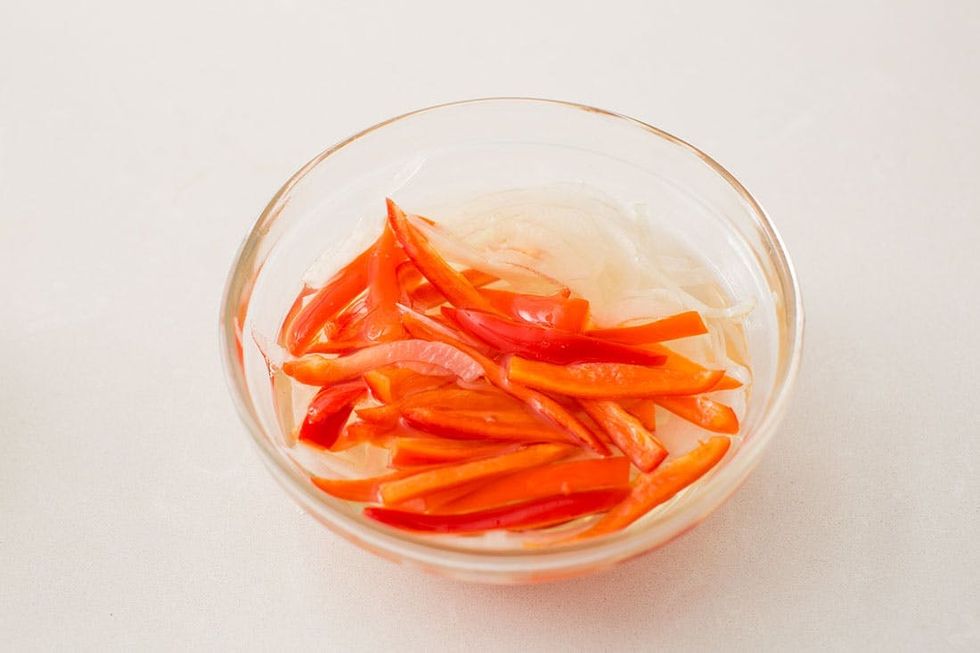 Pimento Cheese
<b><br/></b>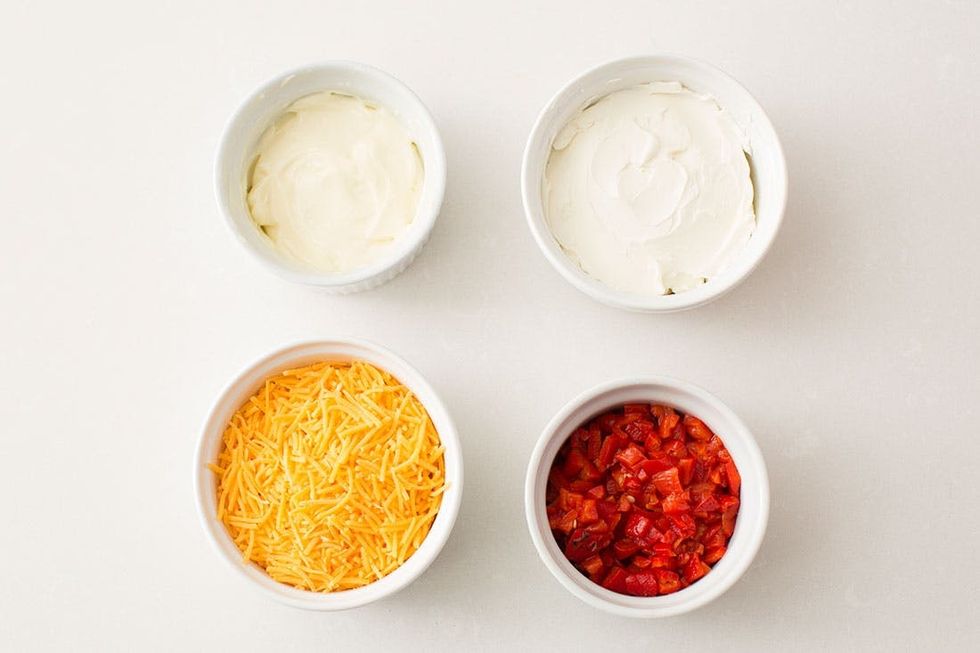 – 6 ounces cheddar cheese, shredded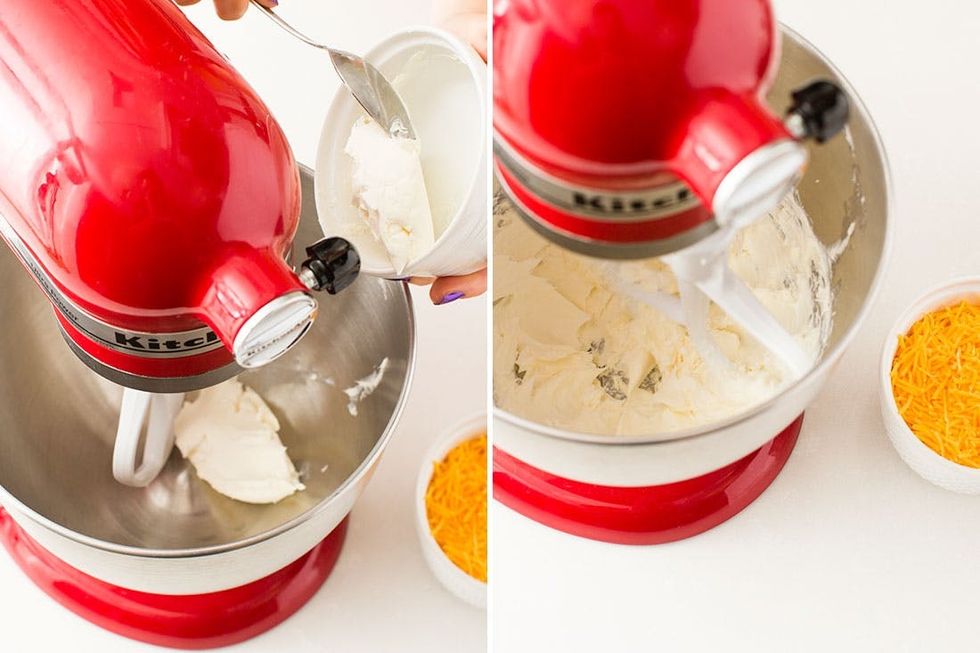 – 5 ounces cream cheese, room temperature
– 1/4 cup mayonnaise
– 1/4 cup canned pimento peppers, diced
Instructions:
1. In a stand mixer with a paddle attachment, whip cream cheese until light and fluffy, about 1 minute.
2. Scrape the bowl and add all ingredients.
3. Season with salt and mix for another minute, until well incorporated.
First mix the cream cheese and then add the other ingredients, simple as that.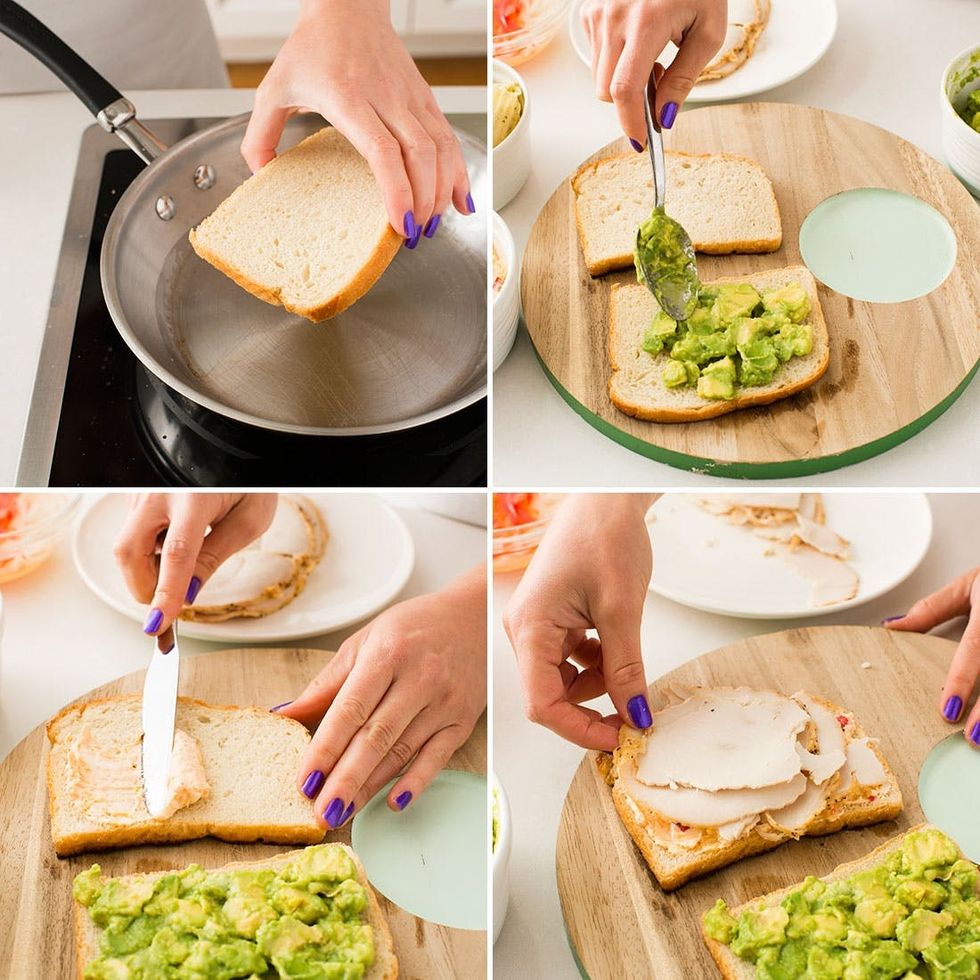 Friends and kids will come. Okay, time to make your sandwich.
Drizzle oil on a pancake griddle or wide non-stick sauté pan and heat over medium heat. Griddle one side of all the bread slices. Lay bread out on a cutting board and smear the top piece with guacamole and the bottom piece with pimento cheese.
If You Build It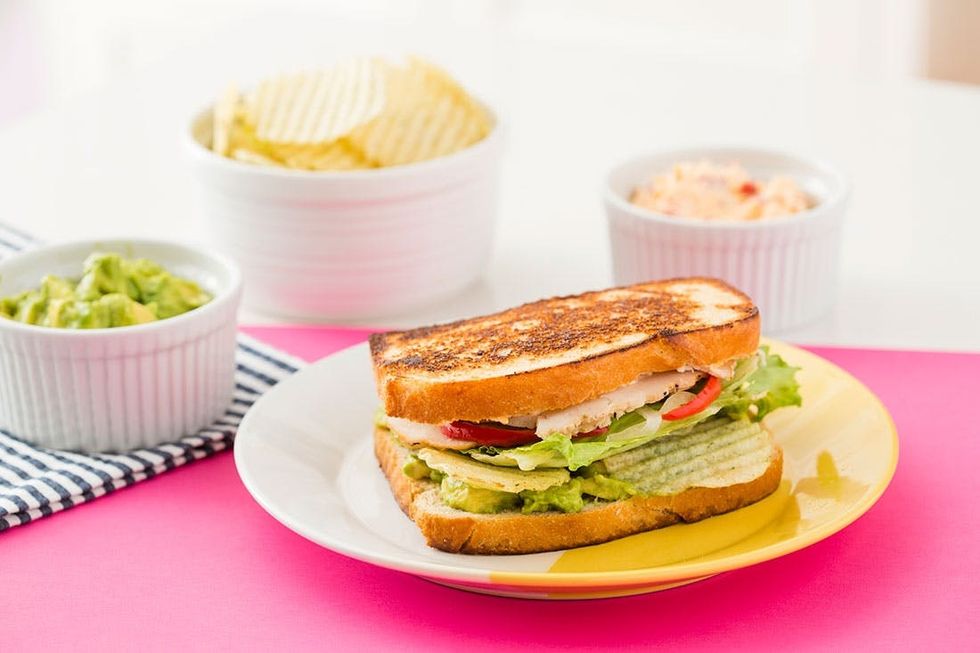 What interesting ingredients do you add to your sandwiches? We'd like to know!
Roxy Taghavian
Roxy has been creating and executing DIY projects since her very first trip to Michael's as a child. If there's a project at hand, she'll figure out how to make it. When she's not wielding her hot glue gun, she can be found at the beach, traveling to far off lands, reading and running at her gym "The Panhandle."
DIY Recipes