Soon You Can 3D Print Your Own Hershey's Bars!
Jan 17, 2014
Yes, it's true. 3D printing is all the rage. We called it way back in early 2012 (#humblebrag), but 2014 is the year it will start going mainstream. Earlier this month at CES, the biggest electronics conference held in Las Vegas, we saw more than 30 new types of 3D printing technologies! One in particular, the ChefJet, caught our eye. This thing can print edible sugar, meaning its users will be able to design and make their own candy, any time they want. (I certainly know what my trick-or-treaters are getting this year!)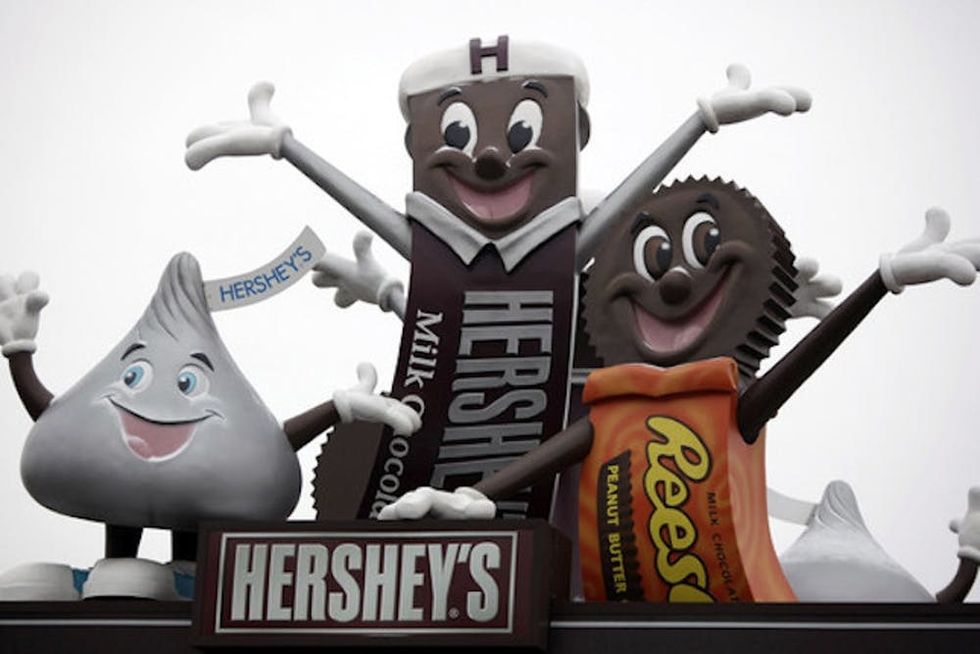 ---
So, how will big candy manufacturers respond? After all, why go to buy M&Ms or Jolly Ranchers at the store when you can just make your own at home? Much of that is still unknown, but one of our favorite candy makers, Hershey's, has just announced that they are diving head first into the 3D printed game. The chocolate maker will be joining forces with 3D Robotics, creator of the ChefJet, to come up with recipes and ideas of how to print your own edible chocolate bars. Don't like bars? Why not make cubes? Or mini edible action figures? The design options are endless, and you'll still get that great Hershey's taste. (photo: AP)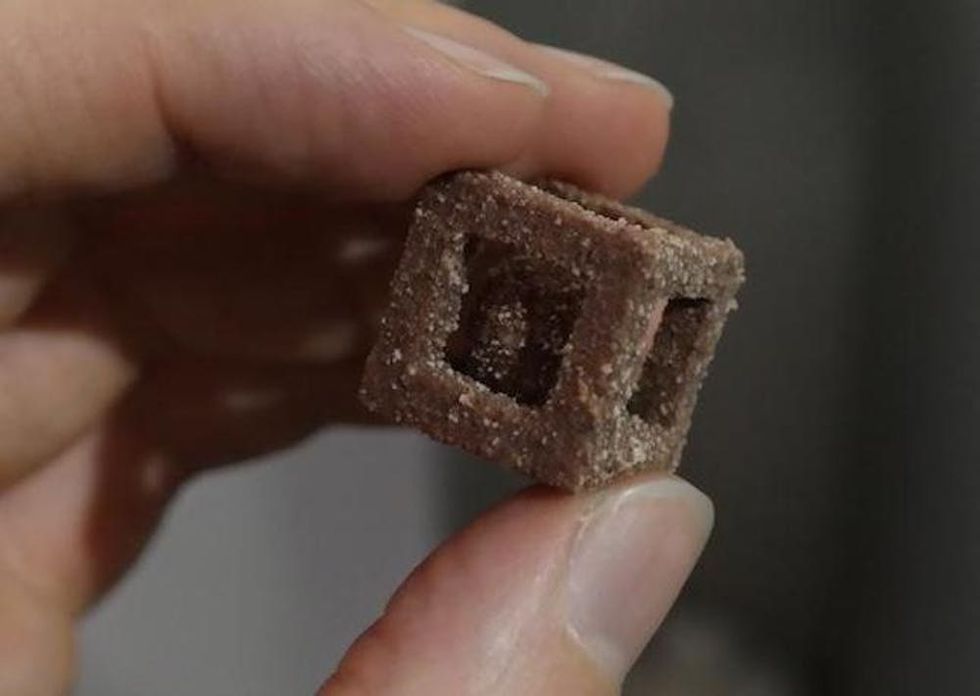 "We believe that innovation is key to delivering relevant, compelling consumer experiences with our iconic brands," said William Papa, Hershey's vice president and chief research and development officer. "Whether it's creating a whole new form of candy or developing a new way to produce it, we embrace new technologies such as 3-D printing as a way to keep moving our timeless confectionery treats into the future." (photo: Yahoo)
Kind of nuts, huh? (No pun intended.) By this time next year, your Reeses and Kisses might be created from your desktop. We'll keep you posted as soon as this stuff is available to buy. Until then, keep up with all of the latest 3D printing news here.
(via WSJ)