Straight from CES 2014: 10 Fresh Gadgets for Your Future Home
Jan 08, 2014
As the week rolls on, so does the Consumer Electronics Show! We can't help but nerd out over all the new goodies getting announced on an hourly basis at CES, and today we're turning our attention to 10 fresh gadgets that make your future home smarter, more efficient, and even more Jetsons-esque.
---
1. Whirlpool Touchscreen Stovetop: First up, iconic kitchen brand Whirlpool has demonstrated a kitchen concept that includes an interactive touchscreen cooktop that can display recipes, social media updates, news, weather, and more… like a smartphone right on your countertop. The entire thing can be voice controlled if need be, meaning you can ask questions about a recipe out loud and the like. The stovetop itself would use induction heat for cooking, and the end product would be a large tablet-like mat that you could place on any surface. It's still about five years out, but we dig this type of interaction in the kitchen.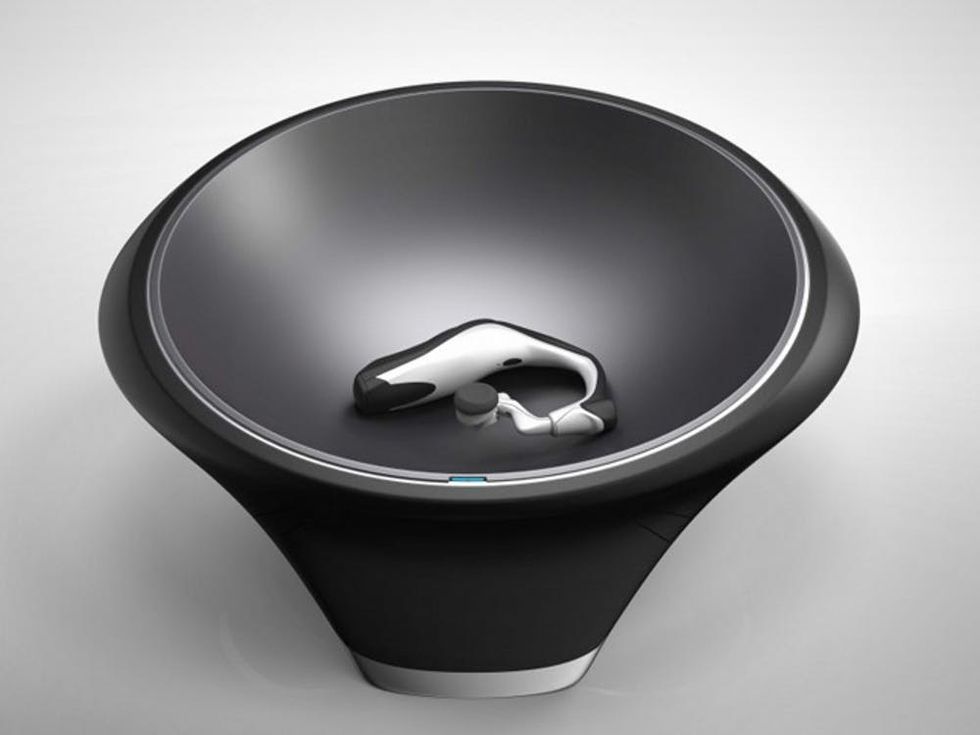 2. Intel Smart Bowl: No, this is not a bowl that tells you how much to eat and when to put your fork down. It's a smart bowl that charges your gadgets wirelessly, simply by tossing them in the bowl. What?! Yep, it's a catch-all bowl that charges your gadgets — aka the perfect bowl for your entryway, your nightstand, and even your kitchen.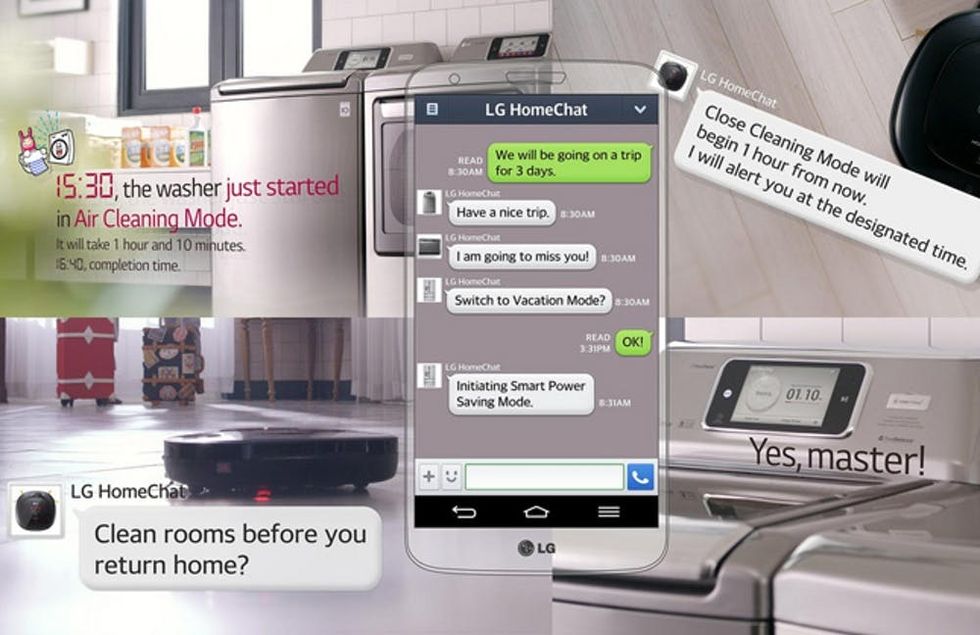 3. LG HomeChat: Ready to start sending texts to your washing machine? Your oven? Your fridge? Any other appliances you wish were smarter? LG's ready to make this happen through their service, HomeChat. It's based around the instant message, making it a platform that is as easy and natural to use as texting, Gchatting, and the like. By sending a message, you can tell the washer to start a load of laundry, have your vacuum start and stop vacuuming, or turn up the heat so your house is nice and toasty when you get home. It's not the first time we've seen interaction from mobile devices to smart home appliances, but it's the first time that it's being presented in a chat format. What makes us smile is the idea that your washing machine would send you a text (or even an emoji) back to tell you your clothes are clean!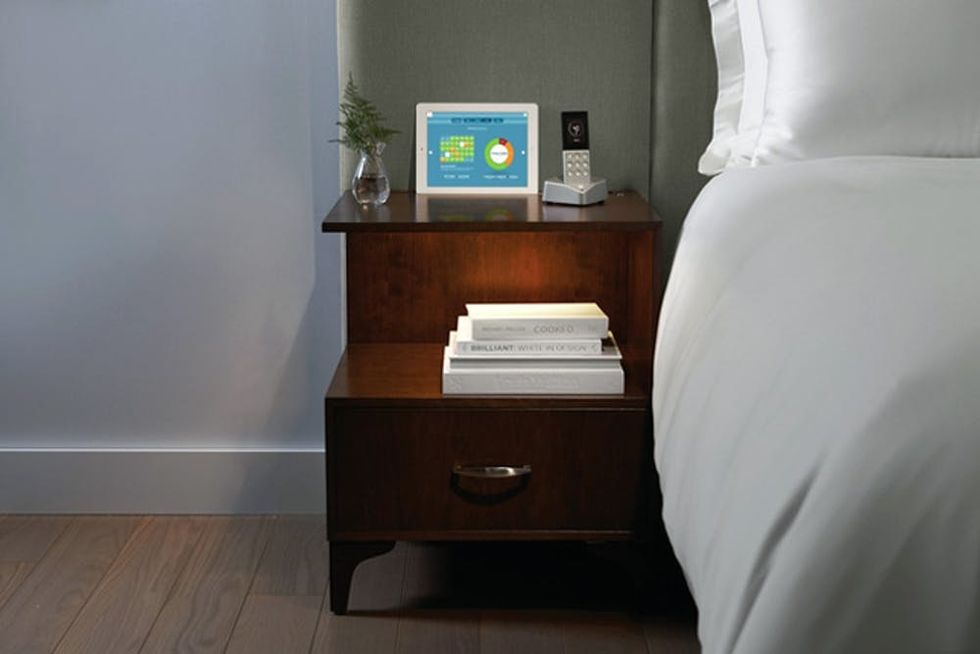 4. Sleep Number x12: You know those commercials advertising a mattress that can be customized based on your sleep number? Well, the folks at Select Comfort are stepping it up in the "smart" realm by building a sleep tracker directly into the bed. Rather than wearing a Fitbit or Jawbone UP while you sleep, this smart bed tracks every night of sleep by monitoring breathing rate, movement, and average heart rate. Data from your sleep is then displayed in companion apps across all devices. Then Sleep IQ (the official name of this technology) scores the quality of your sleep and offers suggestions and advice on how to get a better night's rest. We could all use device in this department, but is it enough to change up your entire mattress, especially at $8K?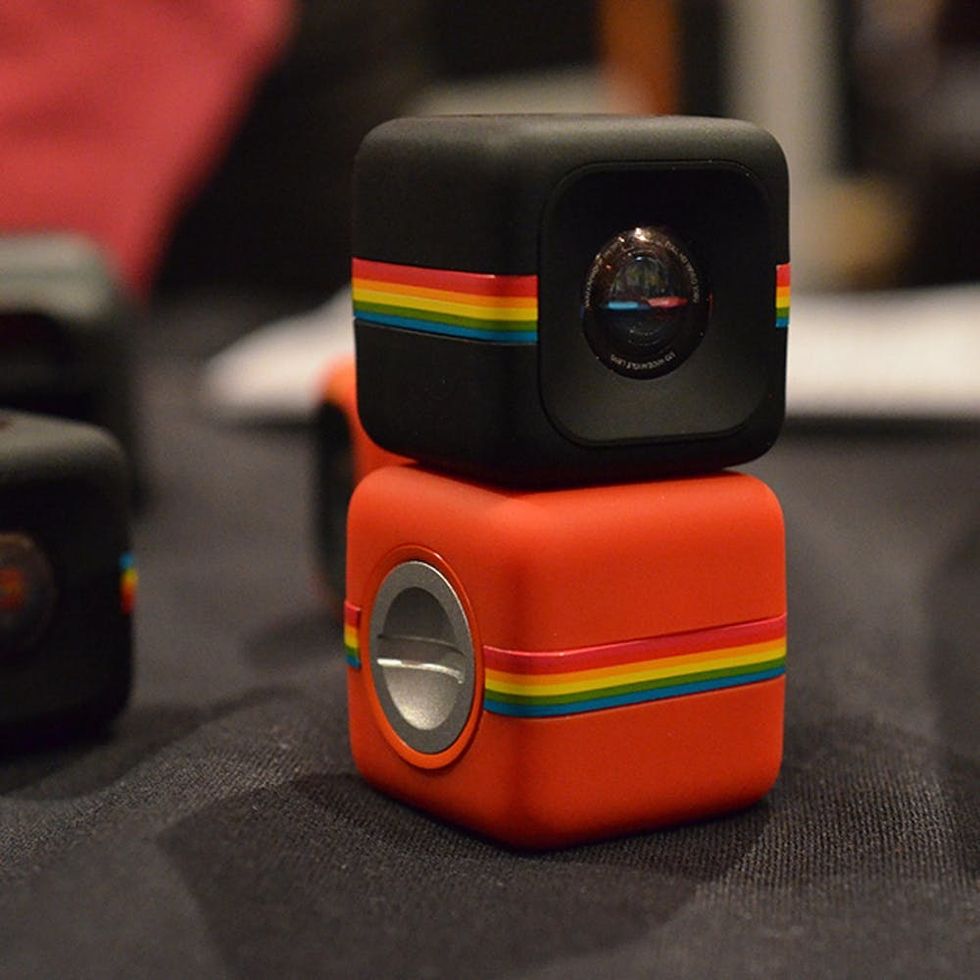 5. Polaroid Tiny Cube Action Camera: Polaroid's been making all kinds of announcements this year at CES, including a brand new instant camera called the Socialmatic which we wrote about yesterday. Today, we're focusing on this super tiny camera, designed for sports and action shots. It's a 35-mm cube camera called the C3, includes a 120-degree wide angle lens capable of capturing HD video, is waterproof up to two meters, and contains 2MB of internal storage as well as a micro SD slot for more storage. And it's got a microphone and LED light. How can such a little camera pack so much punch? We can't wait to find out.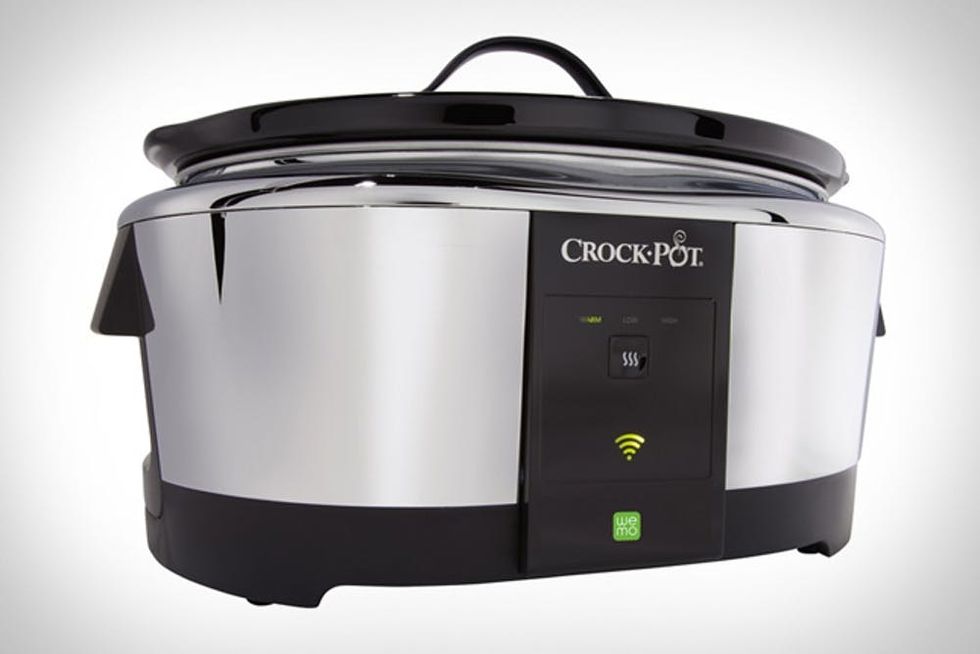 6. Wemo Smart Crock Pot Slow Cooker: Y'all ready for an update on one of the laziest cooking gadgets ever? That's right. Welcome to the world of the web-connected crock pot! This offering by Wemo lets you turn your crock pot on or off, adjust cooking temperature, and change cooking time right from your smartphone. For real. It's great for folks with an unpredictable schedule who are worried about leaving the cooker on all day. Kind of awesome.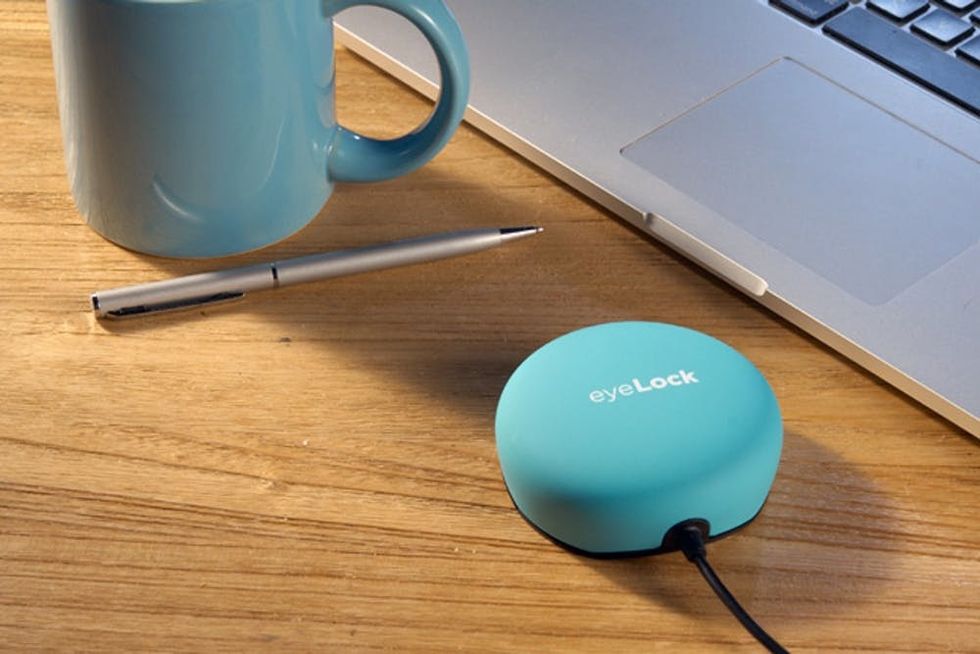 7. EyeLock: Channel your inner Bond and get ready for some serious technology right in your home. EyeLock is a new handheld iris scanner that lets you lock your computer, only to be unlocked by your sparkling eyes! Not sure that this is useful for the everyday user, but it's definitely interesting and could imply iris scanning being built right into consumer computers in the near future.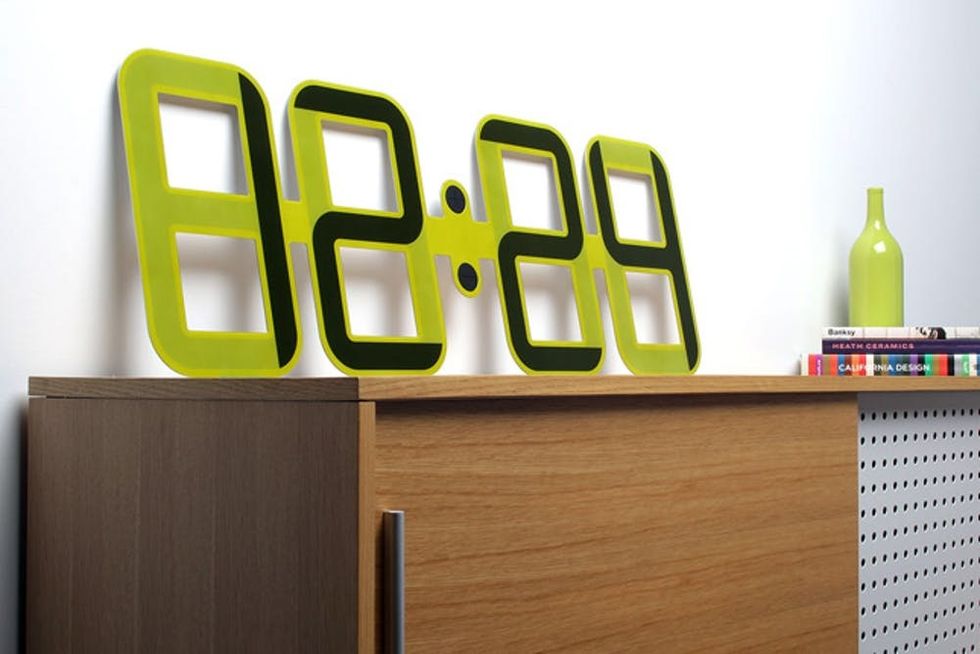 8. Twelve24 E-Ink Based Clock: There have been some cool clocks designed around digits, but this is the first one that looks good while being energy-efficient at the same time. A true piece of functional wall art, this clock is ultra thin, a meter long, and powered by E-ink, meaning that one battery lasts you an entire year. We are definitely signing up for the wait list!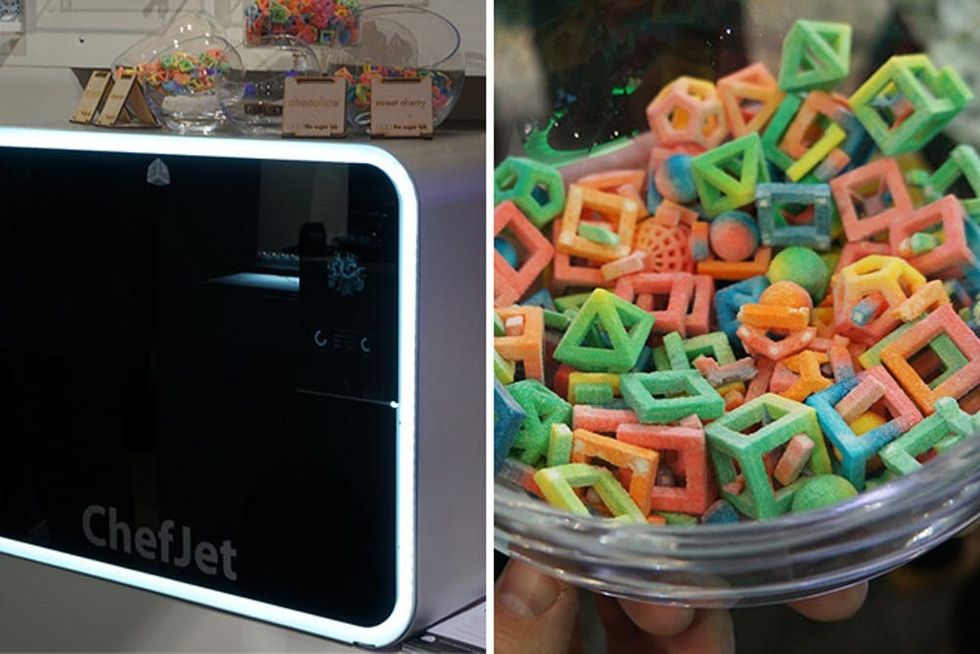 9. ChefJet 3D Candy Printers: Shortly after we shared the latest 3D printing announcements from CES so far, this colorful candy printer announced a brand new update. 3D Sytems' new ChefJet and ChefJet Pro are 3D printers that print… candy. They print candy in just about any shape and size, and the Pro option has an inkjet filled with food coloring so you can you can color your candy-filled heart out. These printers are expected to be released later in 2014, but you can sample the candies they produce by ordering them right here.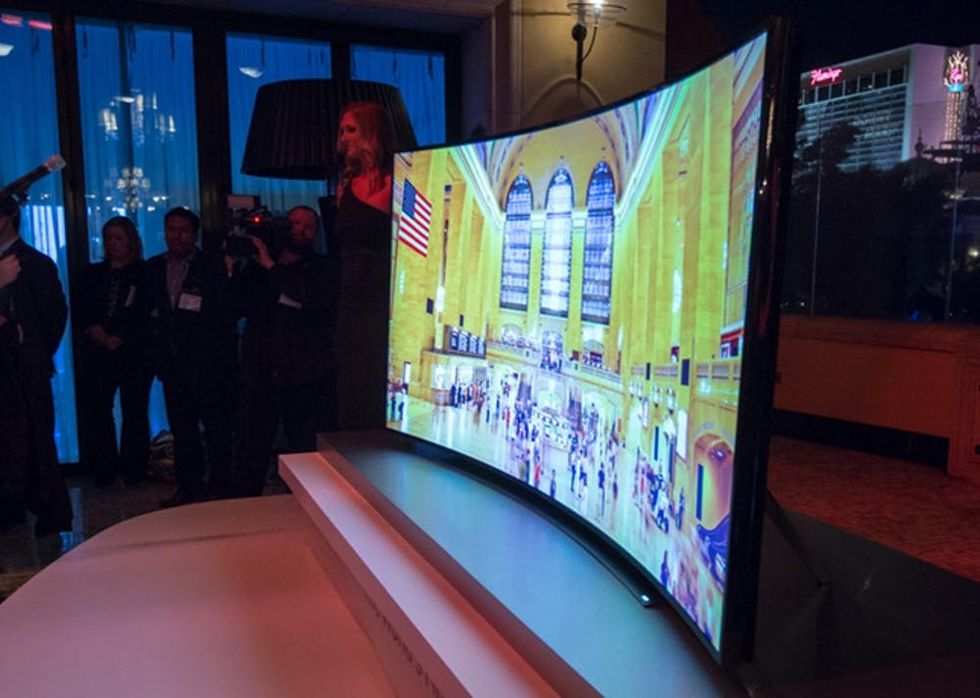 10. Samsung Bendable UHD TV: Finally, we've got curves you've definitely never seen. This "bendable TV" can switch from being an 85-inch flat screen to a curved screen at the touch of a button. They're also focusing on a suite of curved TVs that don't morph back to being flat, and these will likely be available for public consumption in the next year or so. Mostly, we just want to see a TV change shapes in front of us in a matter of seconds. Is that so much to ask?
What CES announcements have caught your eye so far? Talk to us in the comments below. And stay tuned for more coverage!
Anjelika Temple
As Chief Creative Officer and Founding Partner at Brit + Co, Anjelika Temple brings her voracious consumption of all things creative and colorful to DIY projects, geeky gadgetry finds and more. When she's not DIY-ing her heart out, you'll find her throwing dinner parties with friends or adventuring with her husband David, their daughter Anokhi, and their silly dog Turkey.