5 Awesome Mini Tripods for Your Phone
Aug 20, 2012
Phoneography has come a long way in the last few years. Not only do many of our smartphones offer high resolution print-worthy photos, but quite a few have a front-facing camera, making the art of the self-portrait that much easier.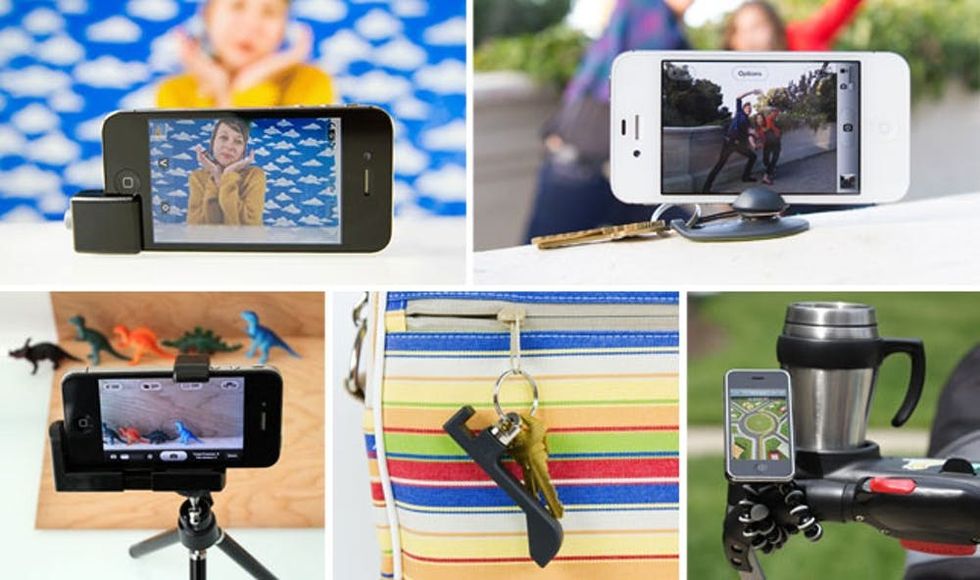 ---
But sometimes you need a little extra hardware to really get what you're looking for. Whether you're looking to take a video and need a steady hand or want to jump in the picture with your friends with help from a self-timer app, what you really need is a teeny tiny tripod! Here are 5 we love.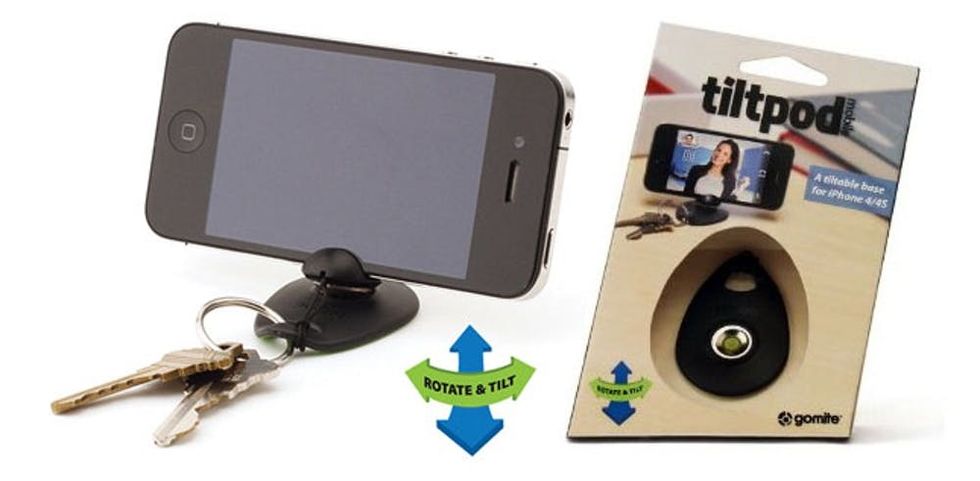 1. Tiltpod Mobile ($15): The Tiltpod is a keychain tripod with a magnet ball allowing you to pivot the angle of your phone to just about anywhere. It's made to work with the iPhone 4/4S but could probably be hacked to work with Android phones.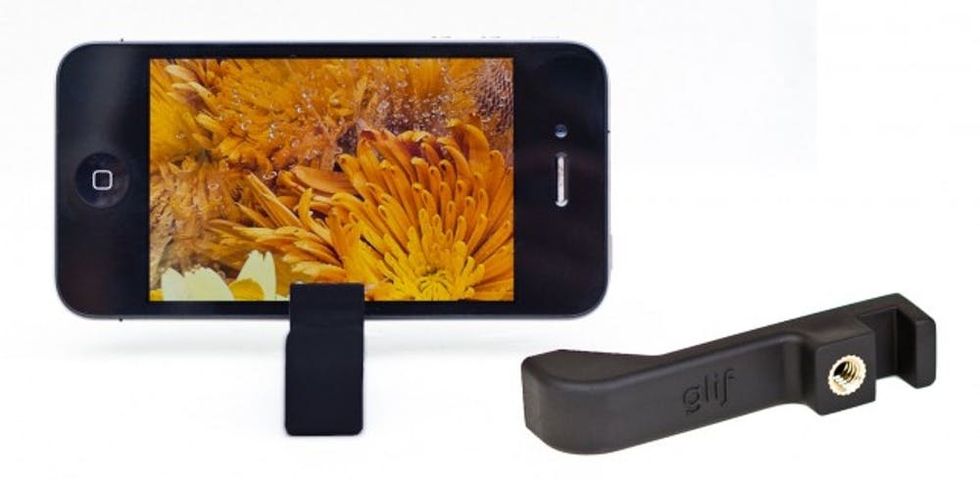 2. The Glif Plus ($30): This one is a small stand as well as a tool for attaching your phone to a traditional tripod. This one also has a ligature attachment for carrying as a keychain and currently only works with iPhone 4/4S.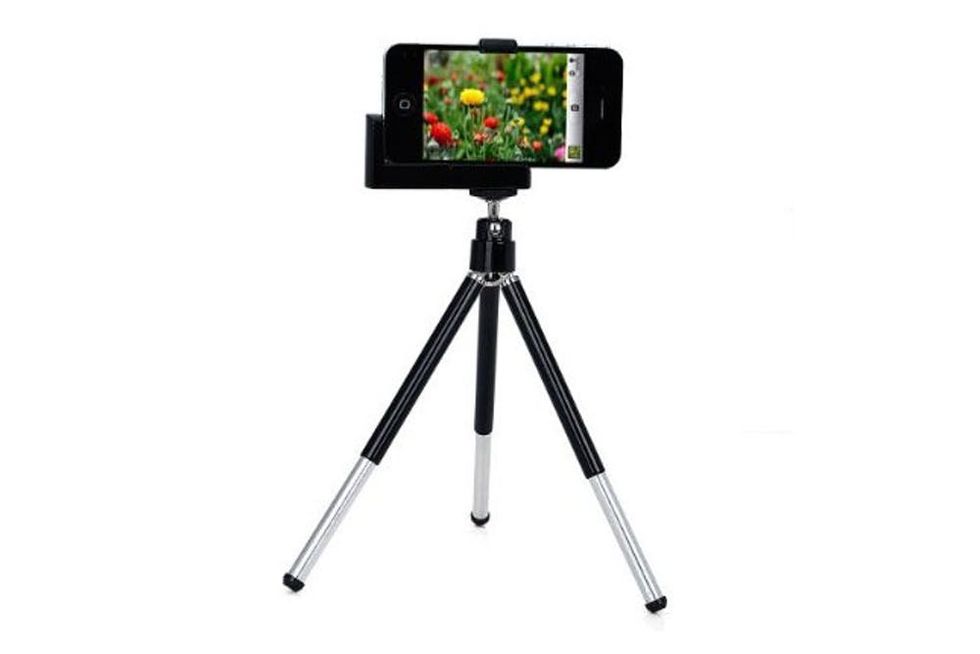 3. Mini Tripod Stand + Holder ($6): Speaking of traditional tripods, here's a super mini one! This works with any smartphone or slim camera and is about as bare bones as mobile tripods get. We used this one for our post on easy stop-motion films with Frameographer.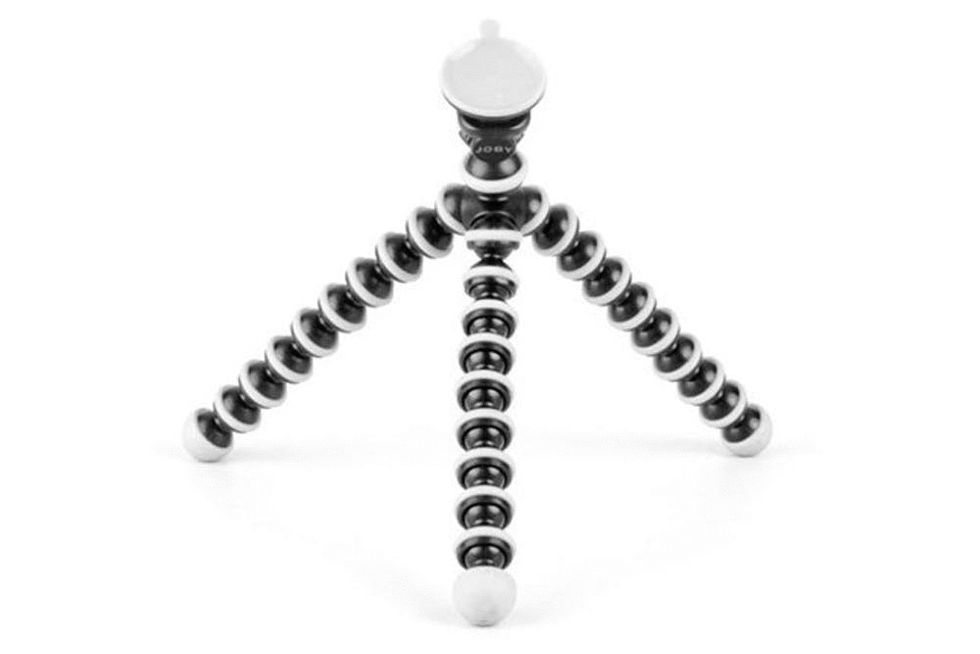 4. Gorillamobile Flexible Tripod ($21): When the original Gorillapod came out, amateur photographers everywhere rejoiced. It can stand anywhere, and works with just about any camera. Naturally, there's now a mobile version!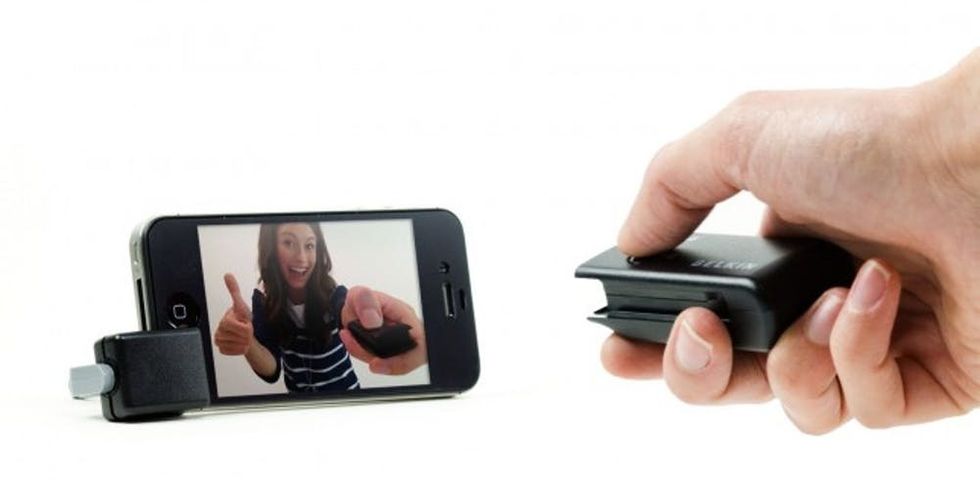 5. iPhone Shutter Remote & Stand ($40): For the ultimate in self-portraiture on the go, go for this shutter remote and stand combo by Belkin. You can take photos from up to 30 feet away, and it's particularly awesome for stop-motion. This one's also just for iPhone.
And just for kicks, here is an animated GIF of the Tiltpod from the folks at Photojojo.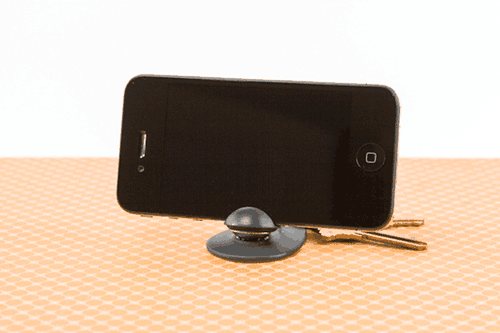 Have you tried any mini tripods? Got any other good tips for self-portraits, video, and stop motion with your smartphone? Let us know your thoughts in the comments below, or come find us on Twitter.
Anjelika Temple
As Chief Creative Officer and Founding Partner at Brit + Co, Anjelika Temple brings her voracious consumption of all things creative and colorful to DIY projects, geeky gadgetry finds and more. When she's not DIY-ing her heart out, you'll find her throwing dinner parties with friends or adventuring with her husband David, their daughter Anokhi, and their silly dog Turkey.
Tech