9 Ways to Play with Peeps
Mar 26, 2012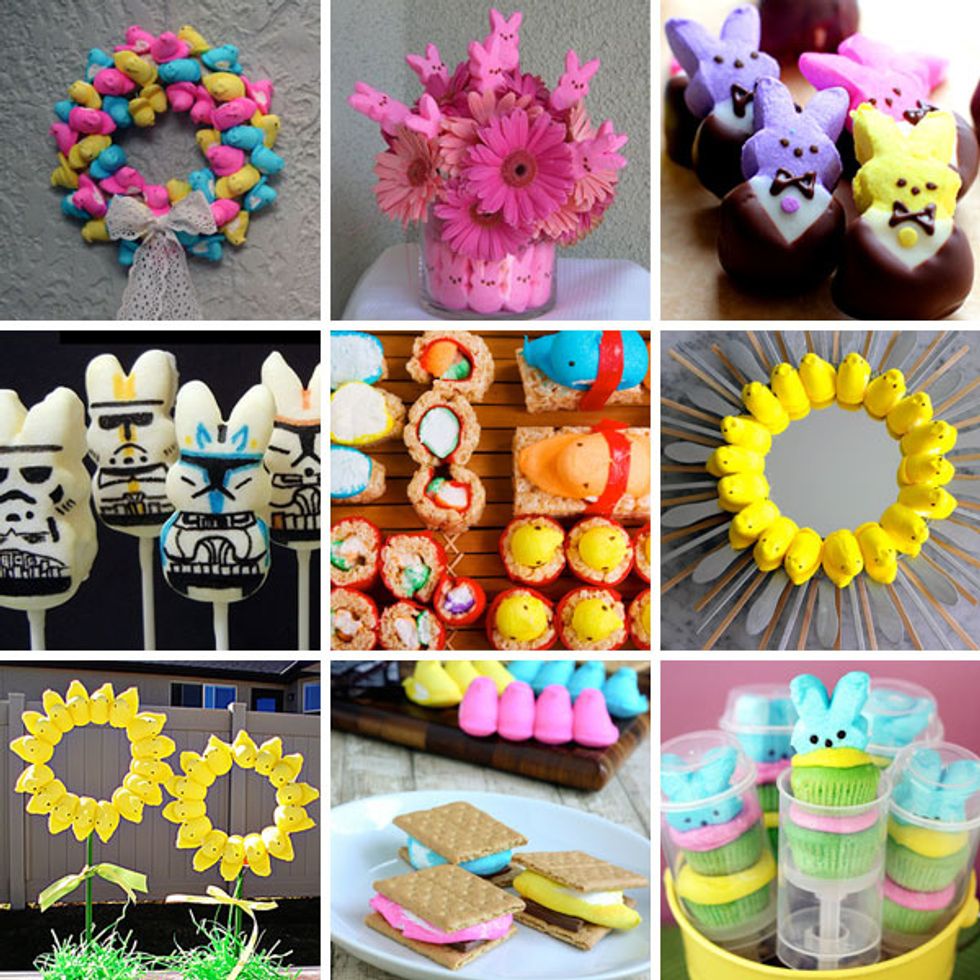 Easter may change dates on us each year, but we all know it's coming soon when the infamous Peeps show up in stores. They're an Easter staple that people either love or hate, but here at Brit HQ, we scoured the web and found some fun ways that everyone can enjoy them. And be sure to stay tuned for our own Peep hack later this week!
---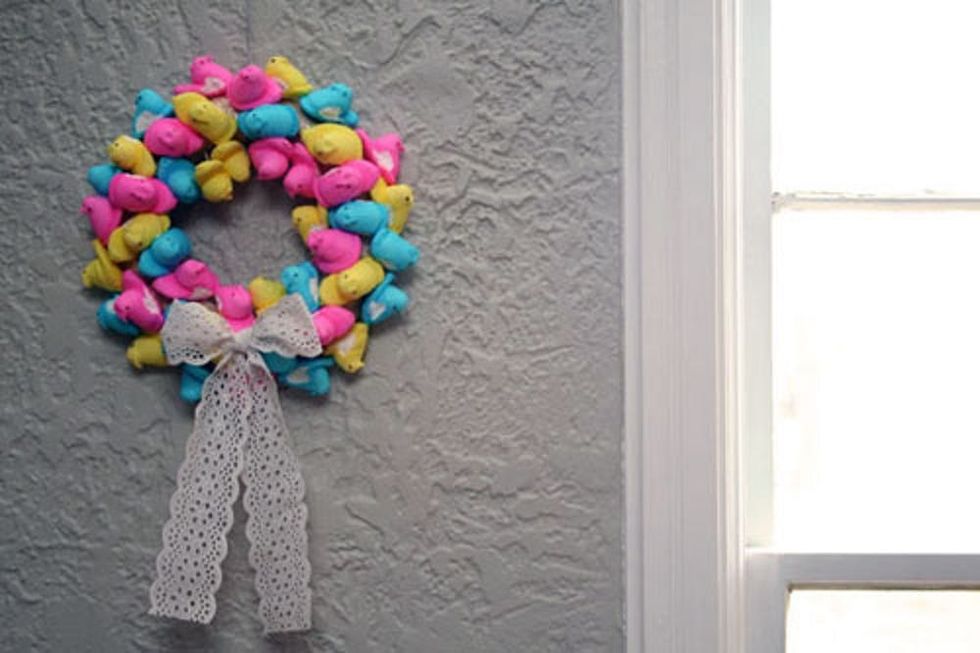 1. Peep Wreath: We've shown you how to make a fully customizable wreath, but what about making it edible? Truth be told, you might not want to eat this after it's been hanging on your door but your guests will certainly get chuckle. (Source: Gerbera Designs)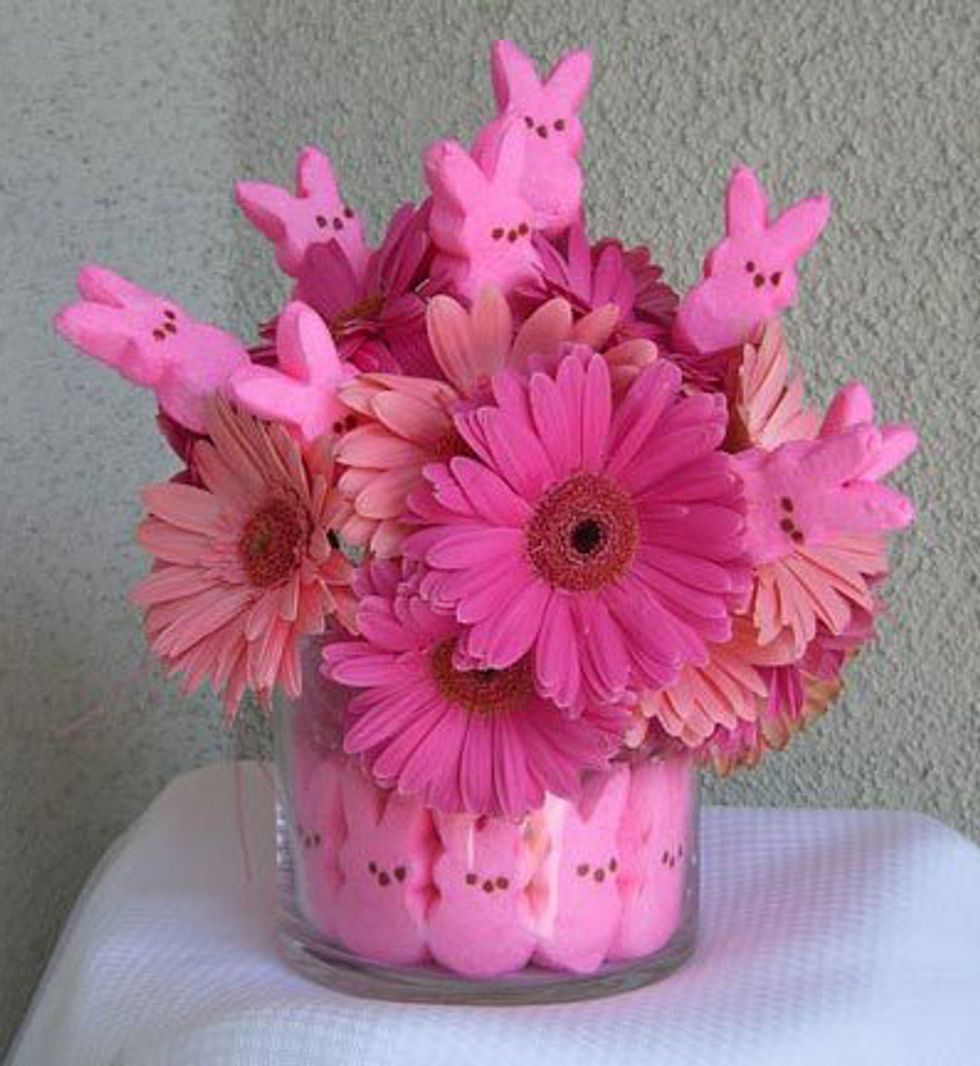 2. Pink Vase with Peeps: Add some pink peeps to your Gerbera Daisy flower arrangement for a colorful and cute Easter brunch table setting. (Source: Flower Duet)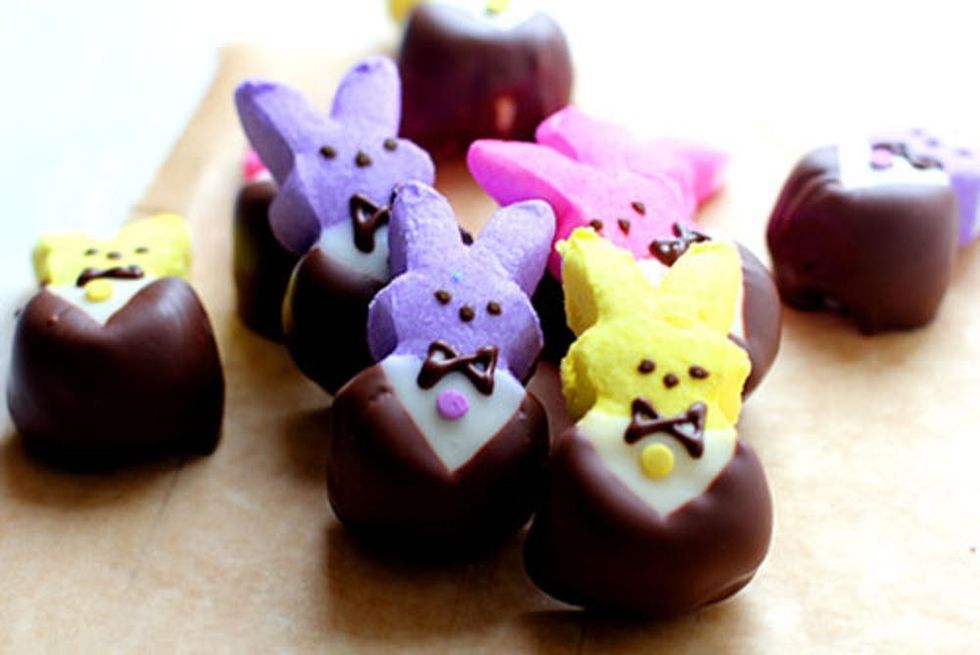 3. Tuxedo Peeps: We didn't know peeps had fancy events to attend, but these peeps are red carpet-ready and down to get down! (Source: The Family Kitchen)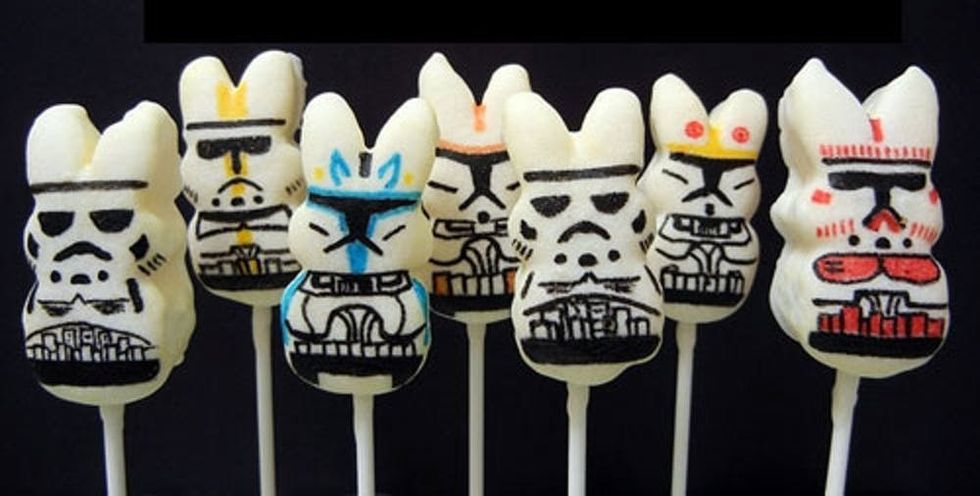 4. Peep Pops: We love whipping up a batch of Pop Rocks Cake Pops and Easter Egg Pops, but what about Peep Pops? Put them on a lollipop stick, dip them in candy coating, and decorate! Bonus points for dorking it up with this Storm Trooper design. (Source: Sugar Swings)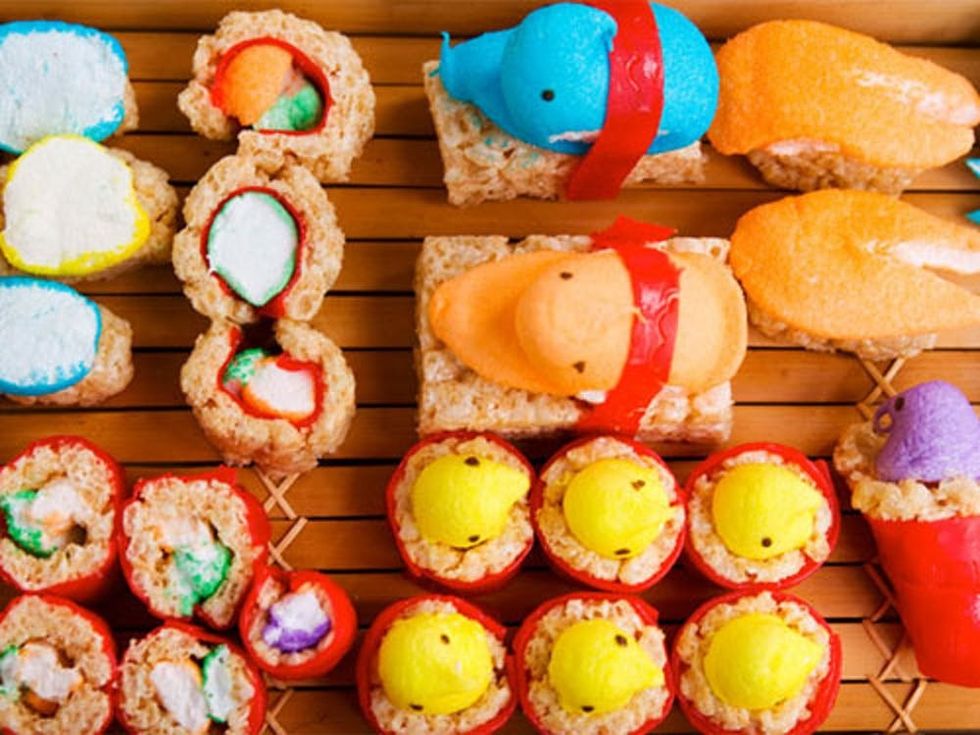 5. Peep Sushi: Love the idea of sushi but aren't too keen on raw fish? Well how about turning that sushi into a tasty dessert: a peep wrapped in a Rice Krispie treat and candy. The only thing that would make these Sushi Peeps cuter? A Starburst heart made with a mini cookie cutter. (Source: Serious Eats)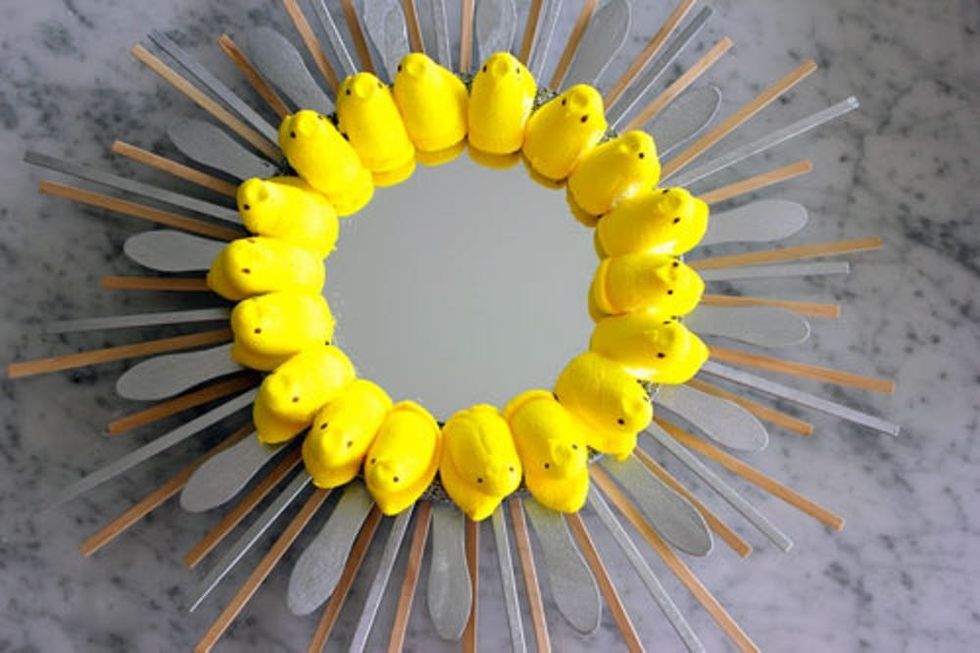 6. Peeps Mirror: Keep your peeps close when you gaze into this sunburst mirror. In fact, get your honey in the mirror with you and feel free to summon Shaggy: Girl, you're my angel, you're my darling angel, closer than my peeps you are to me, baby…(Source: Double Wide In The Sky)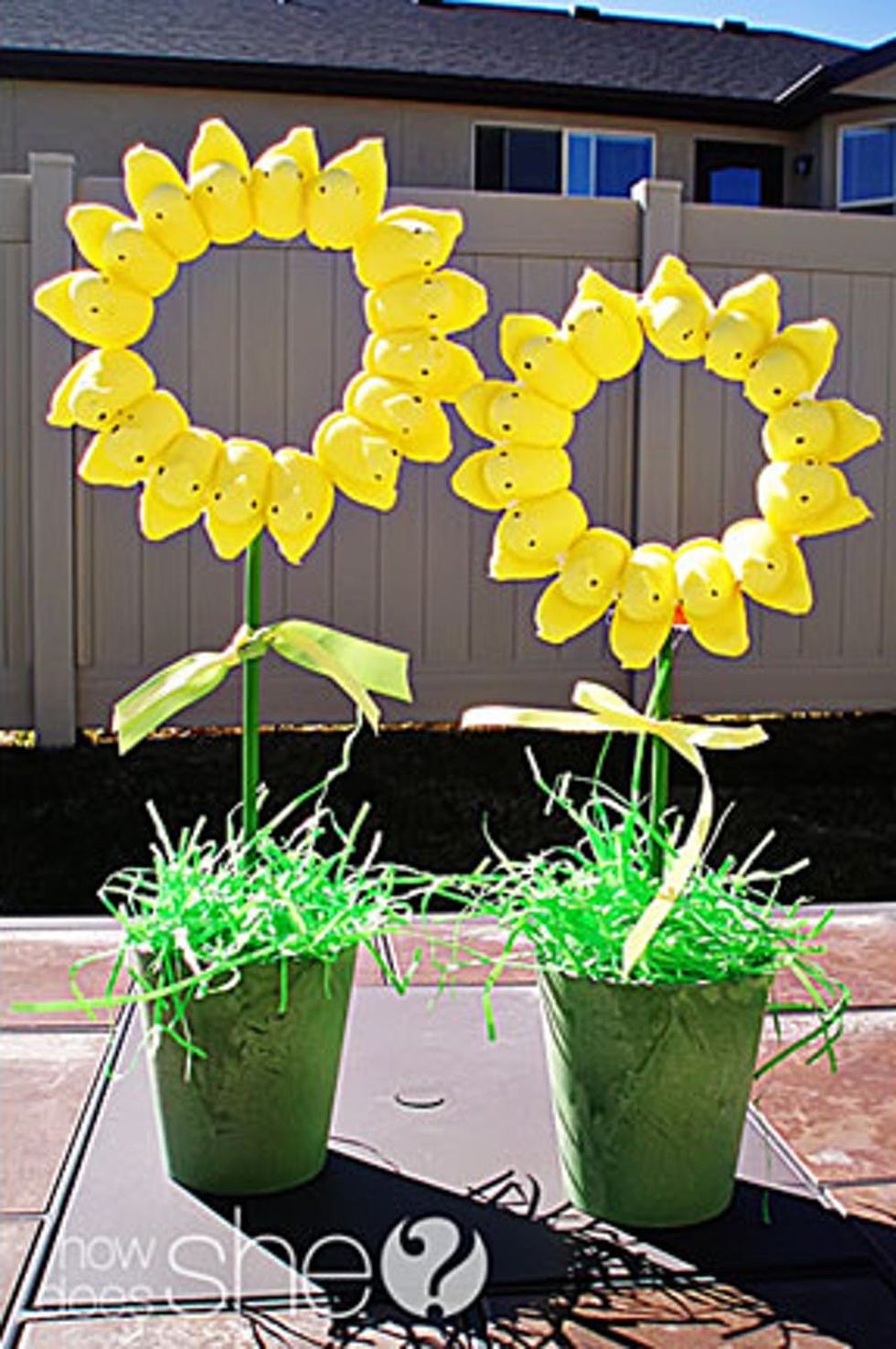 7. Peep Topiary: Hosting an outdoor picnic on Easter? We think a Peeps topiary is a perfect backyard decoration. (Source: How Does She)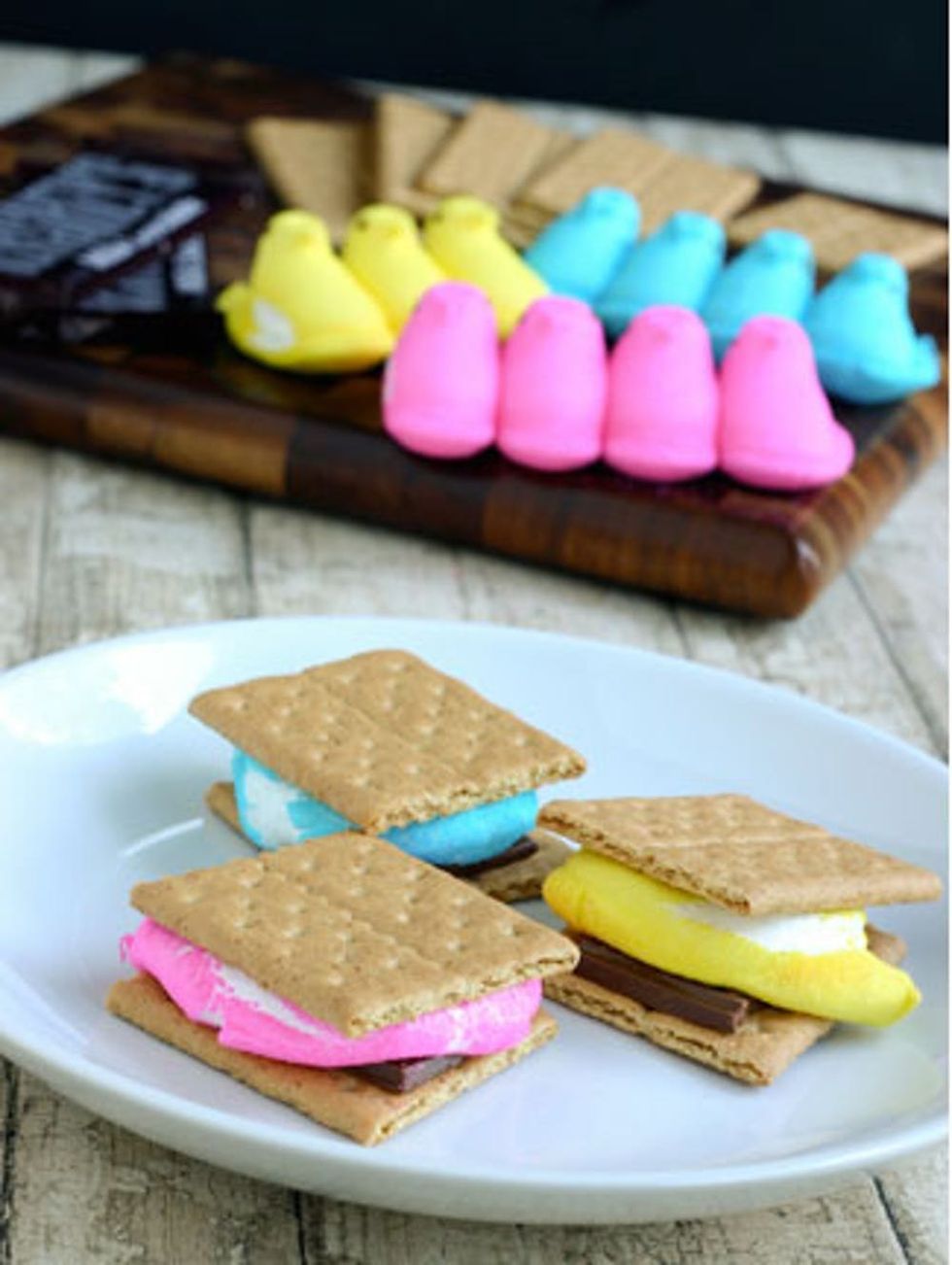 8. Peeps S'mores: Add a little color to your next camping trip by toting a box of peeps along for the campfire. If you really feel like gettin' fancy, whip up a batch of No Bake S'Mores Pie and add a few Peeps! (Source: Steamy Kitchen)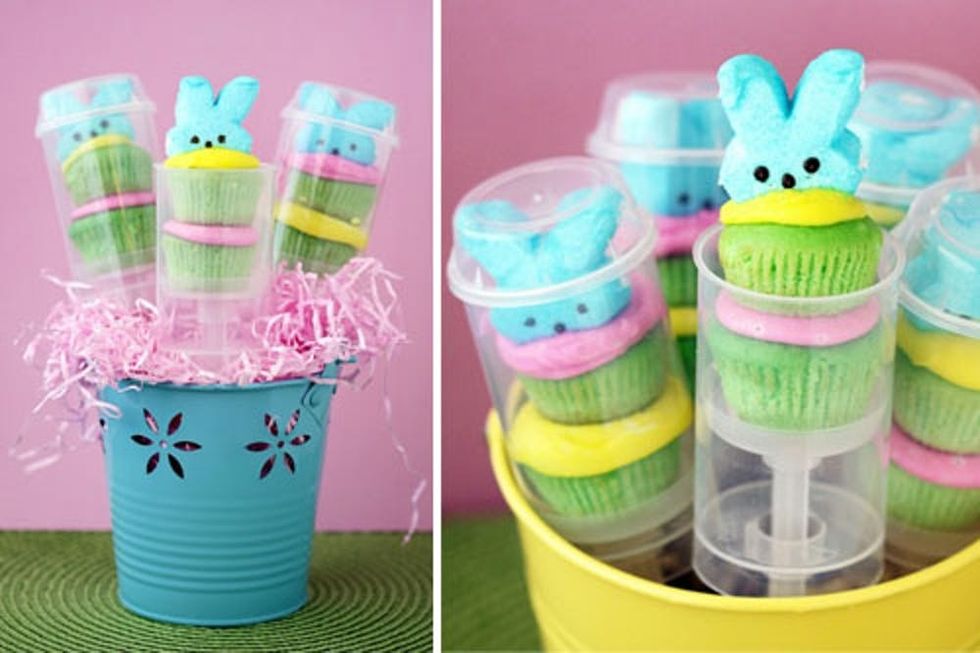 9. Push Peep Pops: Fellow 90's kids can appreciate the greatness of a push pop. Throw some cupcakes and a peep in a push pop container for an extra special treat this Easter. (Source: Love From The Oven)
Do you love or hate Peeps? Have any creative ideas for repurposing them into housewares or delicious treats? Send ideas and photos our way on Twitter.
Caitlin Dunn has been craving sweets since the day she was born. She quickly learned to bake but realized that her true passion is all in the decoration. If not in the kitchen, you will find her crafting her latest project of the week. Living in San Francisco has turned her a little 'green' which has changed her creative focus to making one person's trash another person's treasure. She documents the intersection of baking, crafts, tea, and everyday life on her blog teaspoon.
Caitlin Ball
Caitlin is a San Francisco native currently living abroad in Zurich, Switzerland. You will most likely find her in the kitchen, the yoga studio, working on her latest craft project, eating Swiss chocolate, or writing all about it on her blog,
teaspoon
.