Beaded Wink Flats, Splatter-Paint Plates, + More DIYs to Make This Weekend
Mar 17, 2017
Congrats, bb's — you did it! You successfully sprang forward (once again) and only struggled to stay awake for *most* of this week. But remember that the change ain't all bad. Just think of all the luxurious sunshine and outside time ahead! There's nothing better than long days filled with backyard crafting, and this weekend we've got some top DIY picks for ya. Not only did we launch our Brit + Co Kits Collection, but we scoured the DIY maker-sphere and hand-picked some real spring winners. The time to get your splatter/stir/mix/knit/glue/embroider on is officially NOW.
---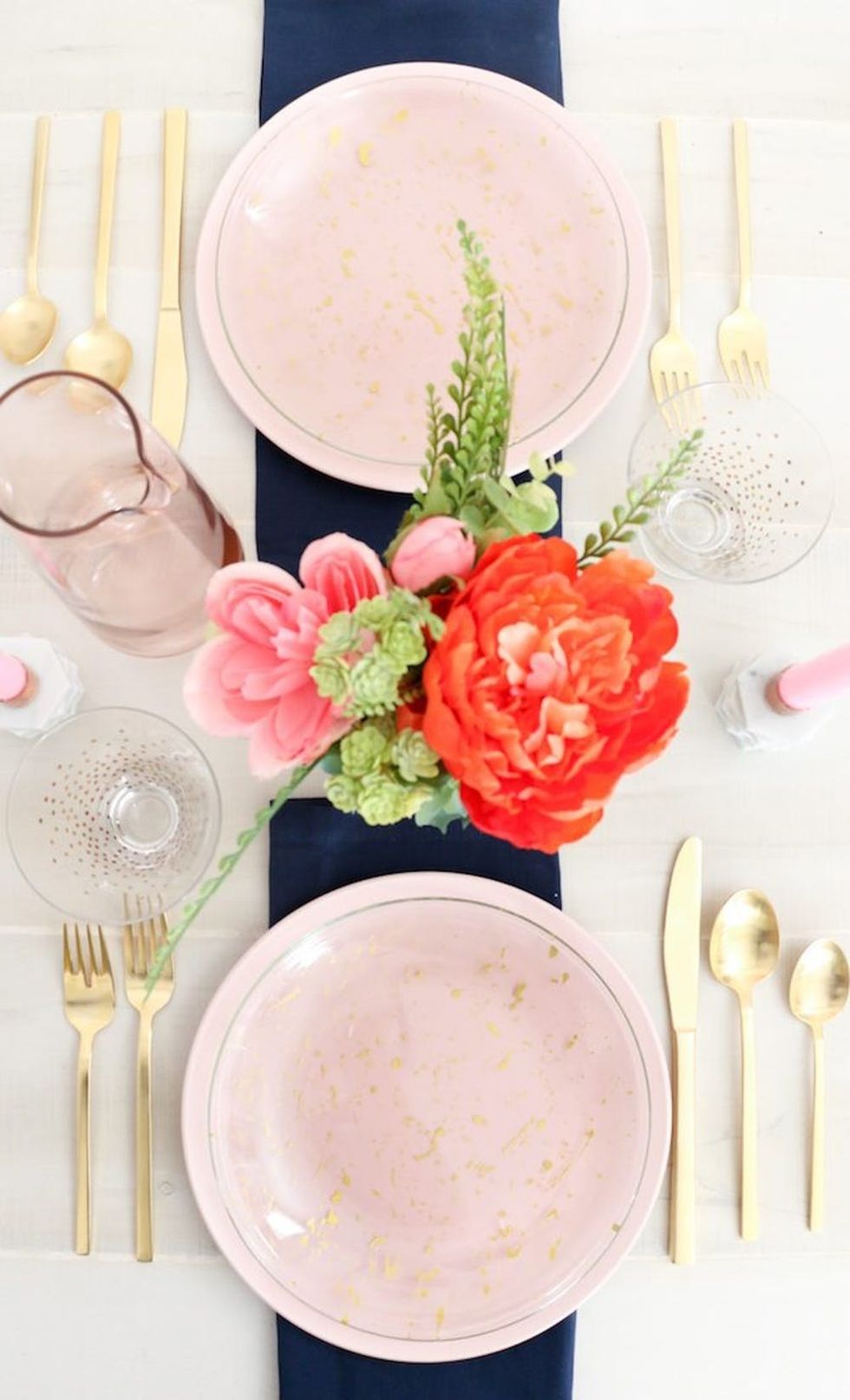 1. DIY Gold Splatter Paint Glass Plates: Spice up average dishware with gold splatter paint and your kitch will go from basic to beautiful in no time at all. (via A Beautiful Mess)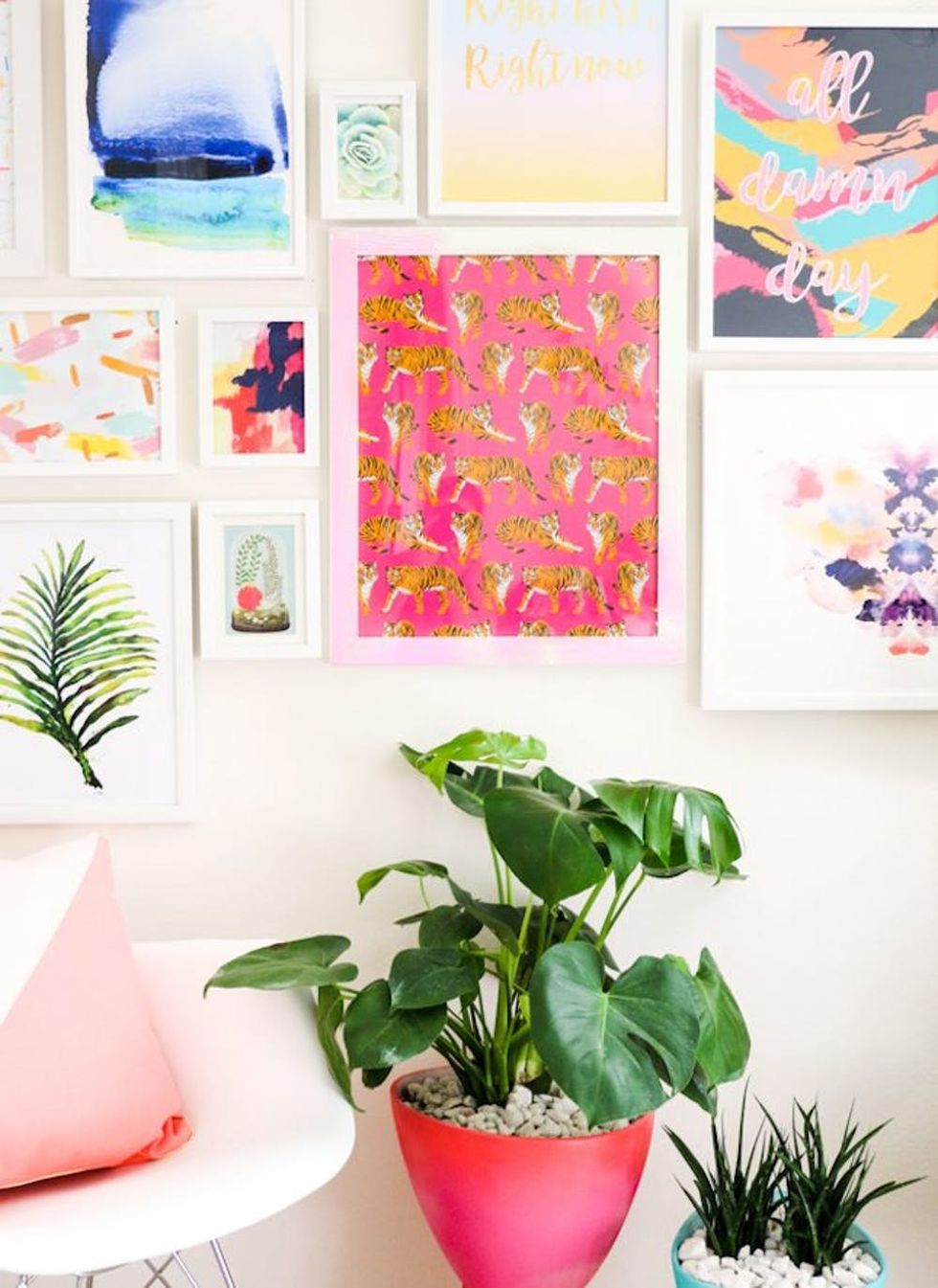 2. DIY Holographic Photo Frames: Give your gallery wall an iridescent upgrade when you transform your frames with auto light film. Or, turn this DIY into the perfect bestie gift featuring an adorbs photo celebrating your friendship. (via A Kailo Chic Life)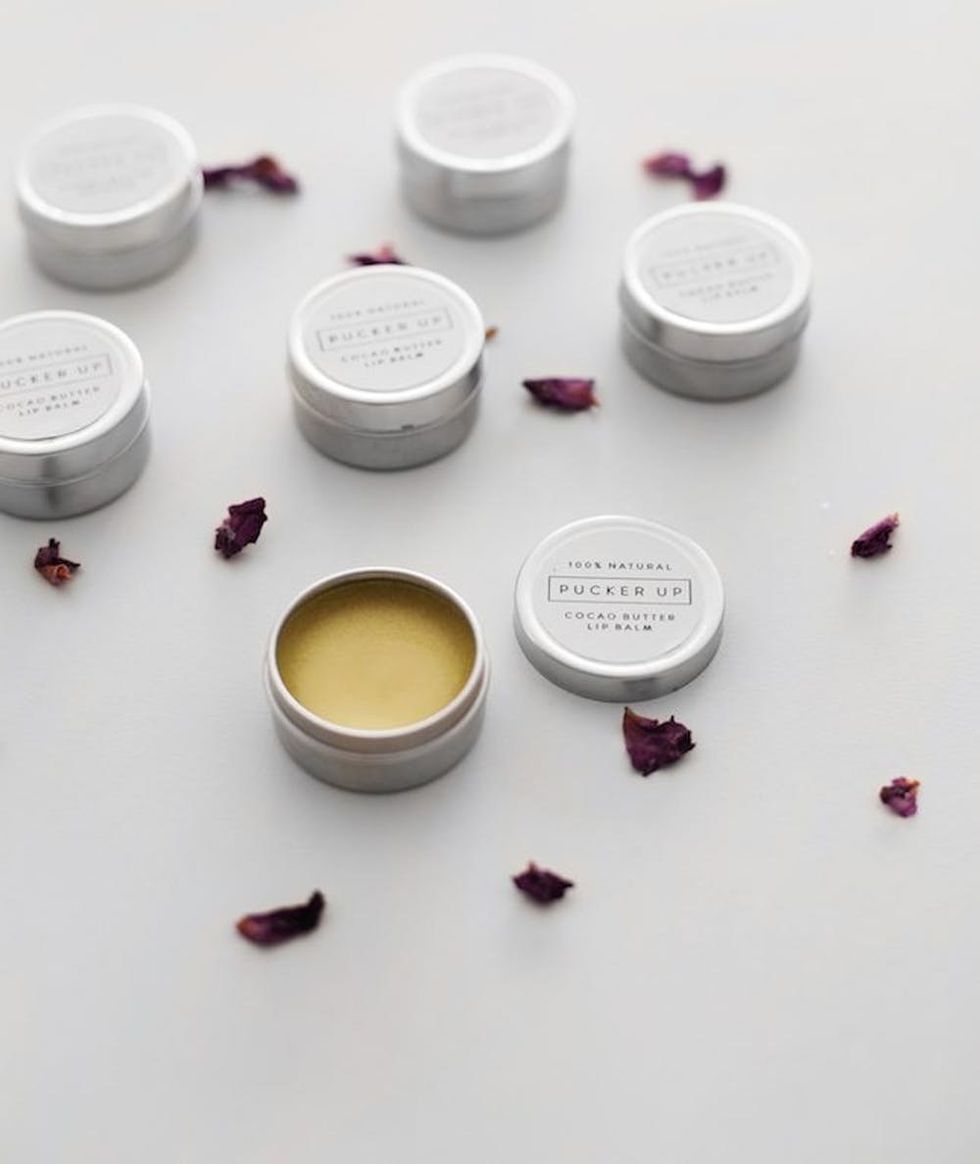 3. DIY Cacao Butter Lip Balm: This one-ingredient (yep, that's right!) DIY recipe is the perf answer to dry skin. Whether you need to moisturize lips, skin, or a new tattoo, cacao butter will handle it. And there's a sweet printable label too! (via The Lovely Drawer)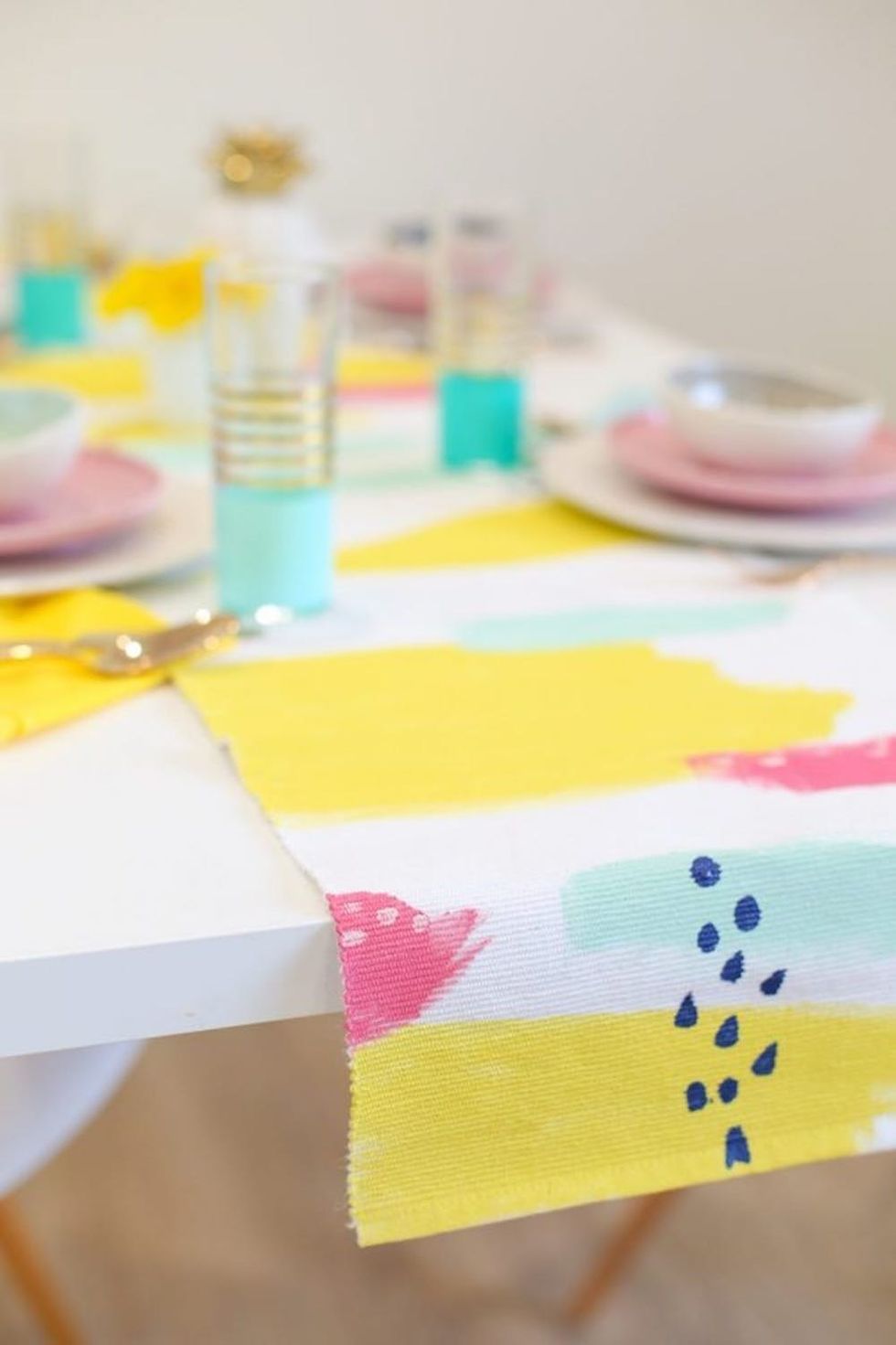 4. DIY Abstract Painted Table Runner: Awaken your inner abstract artiste with a bright and functional DIY table runner. Just apply acrylic paint with a foam paint brush and unleash your creativity in time for Easter brunch. (via Lovely Indeed)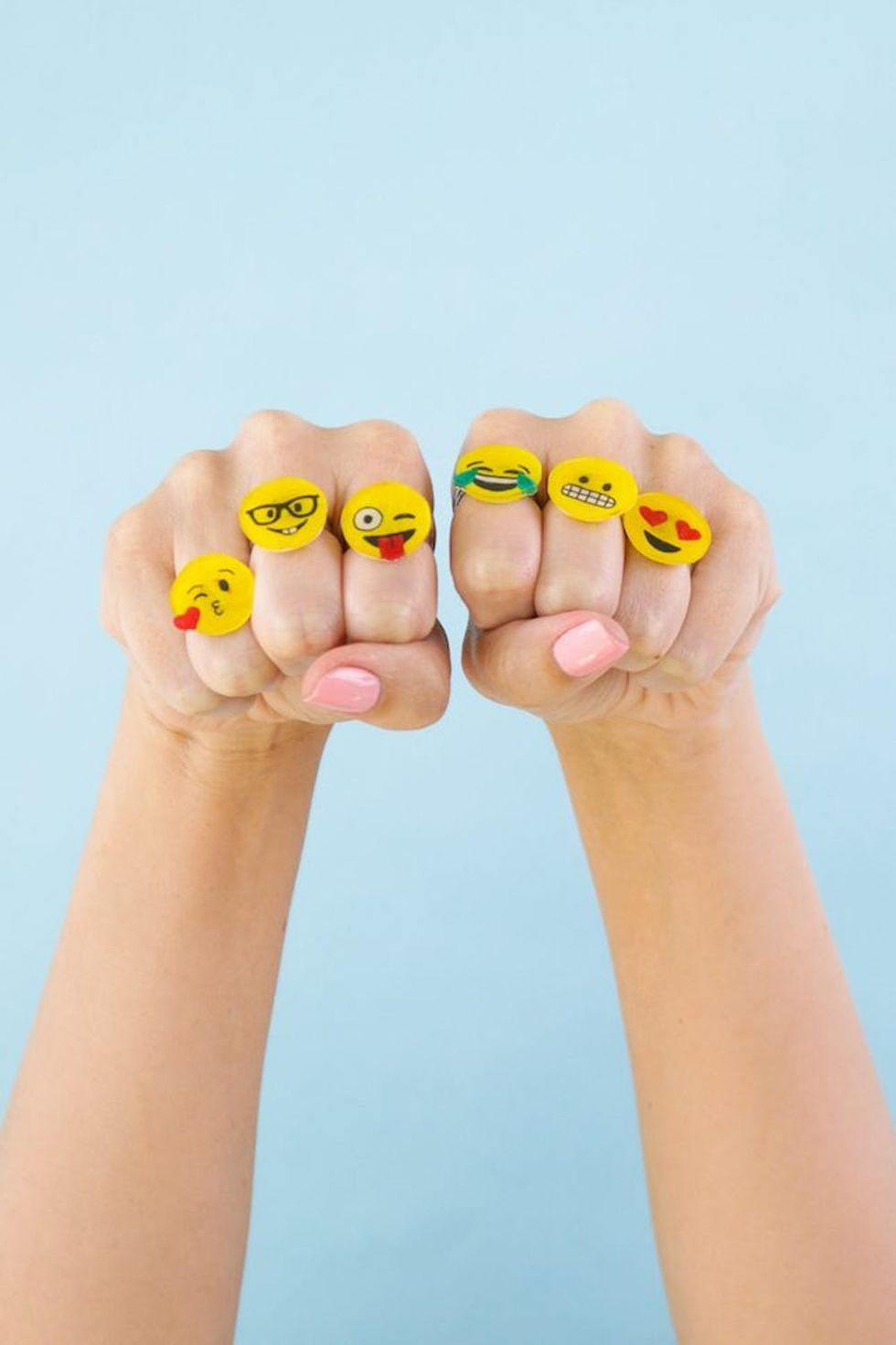 5. DIY Emoji Rings: Express yourself on the daily with emoji — IRL. If you're feeling silly, smiley, or grumpy, this new-age shrinky dink DIY has got your emotional spectrum covered. (via Club Crafted)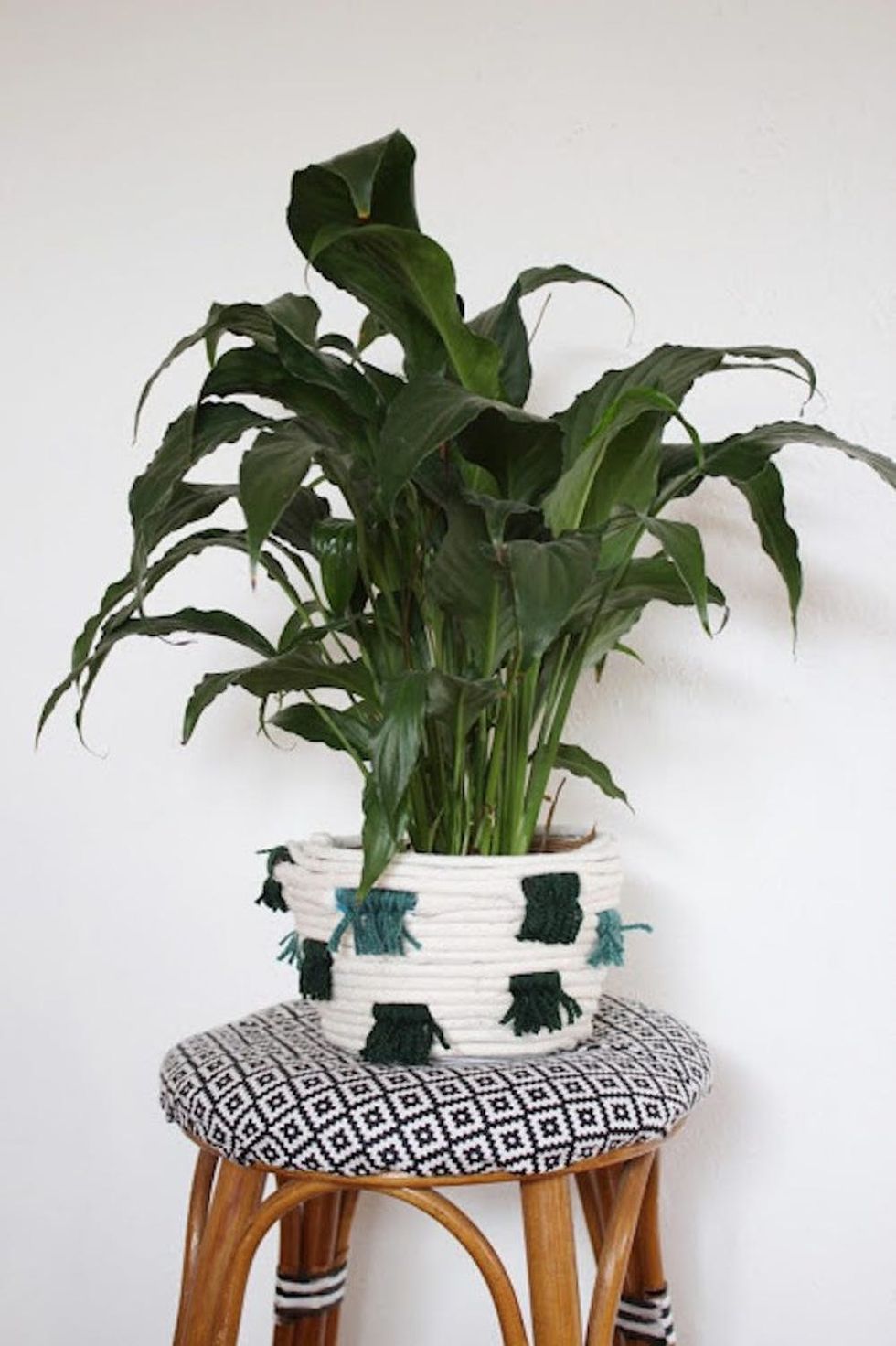 6. DIY Eyelash Basket: If you're in search of an affordable alternative to these traditional Rwandan woven baskets, then look no further. Hey, nothin' like a little hot glue hack. (via House Homemade)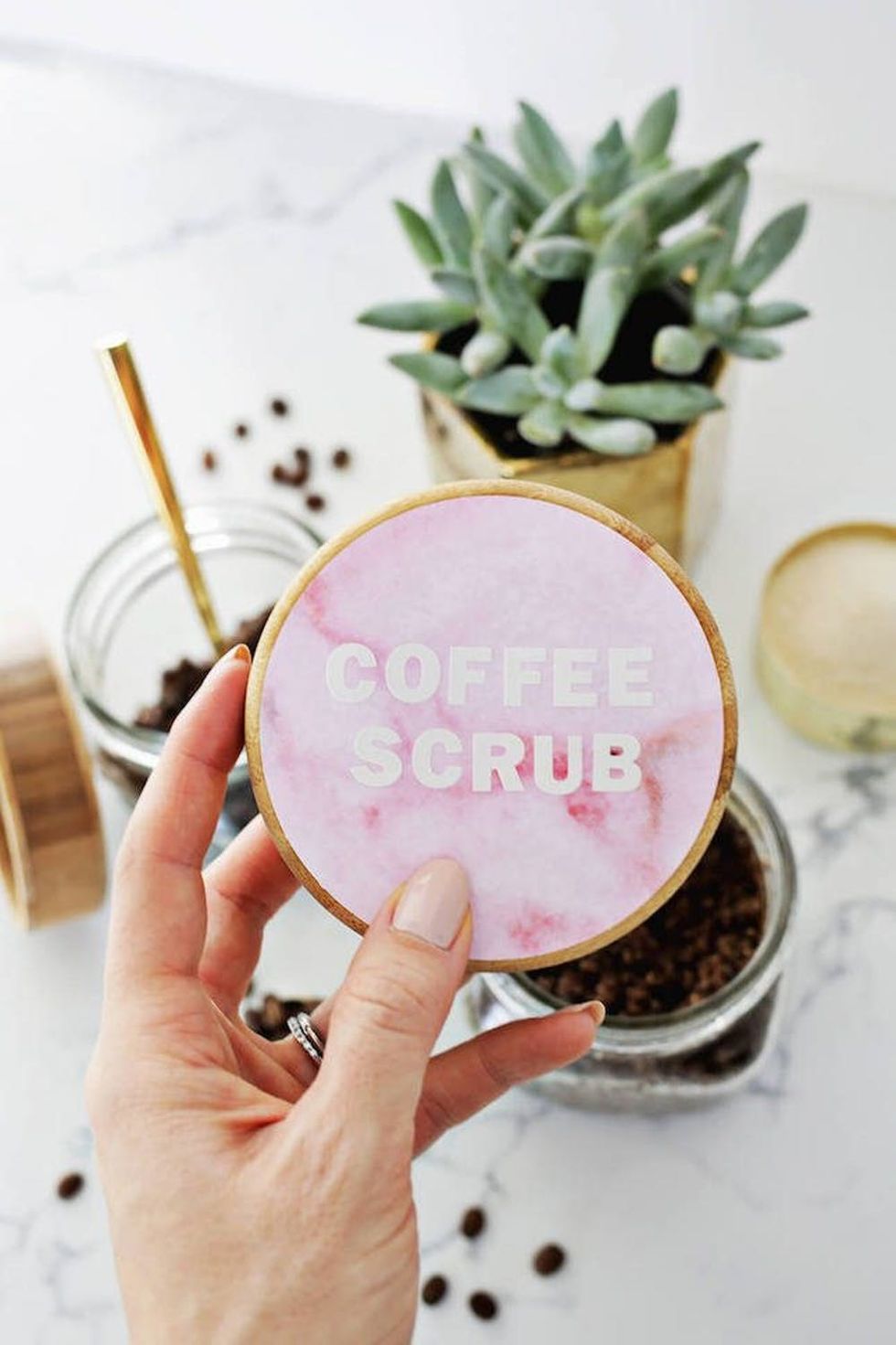 7. DIY Vanilla Latte Coffee Scrub: With just a few simple ingredients you can turn your fave morning brew into lovely smelling, exfoliating scrub. Trust us: Your bod will thank you. (via A Beautiful Mess)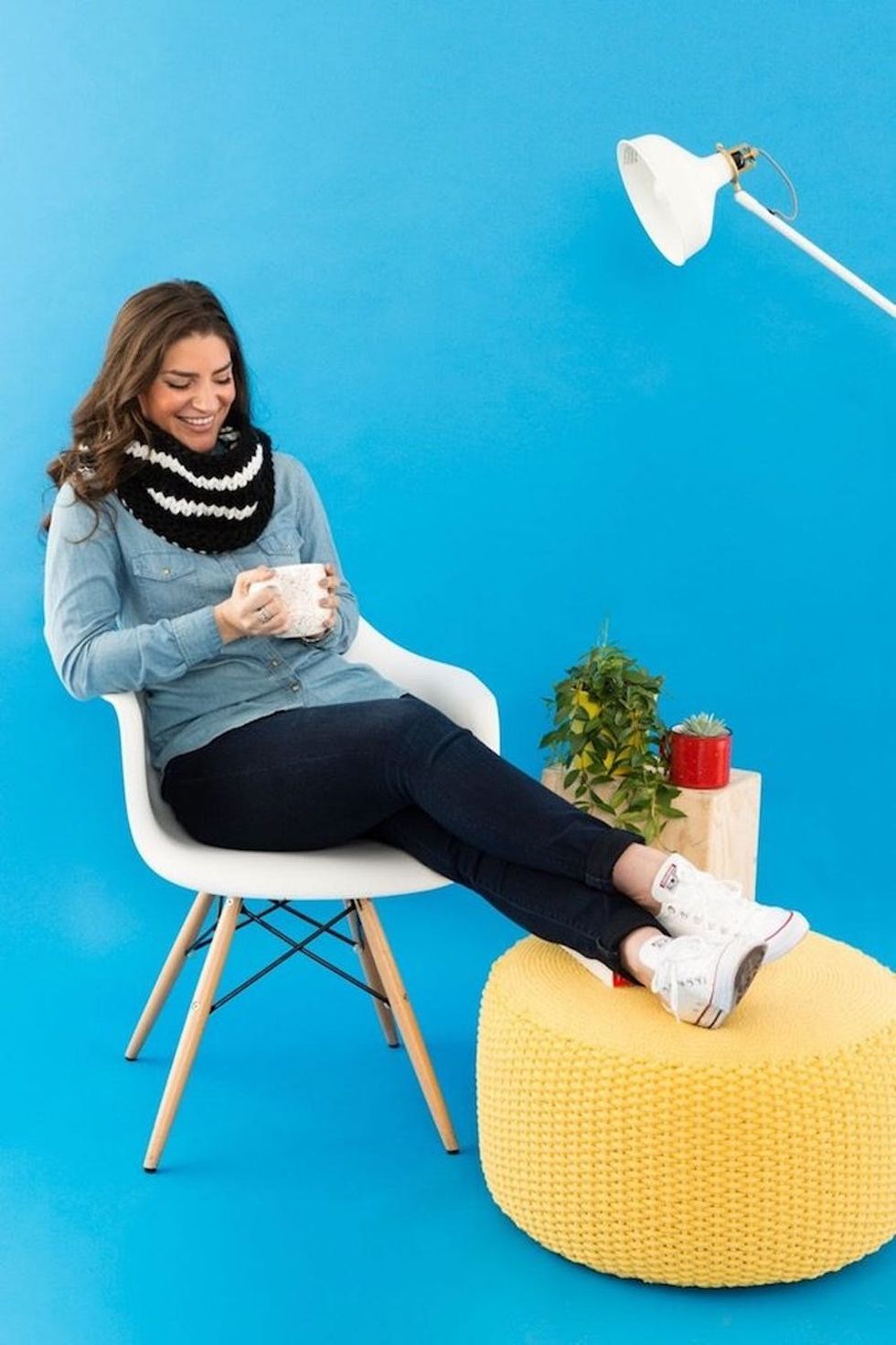 8. Brit + Co Knit a Scarf Kit ($20): That's right, this all-inclusive kit was designed by the DIY masterminds at B+C and is available at Target! For detailed how-to instructions, check out our post here.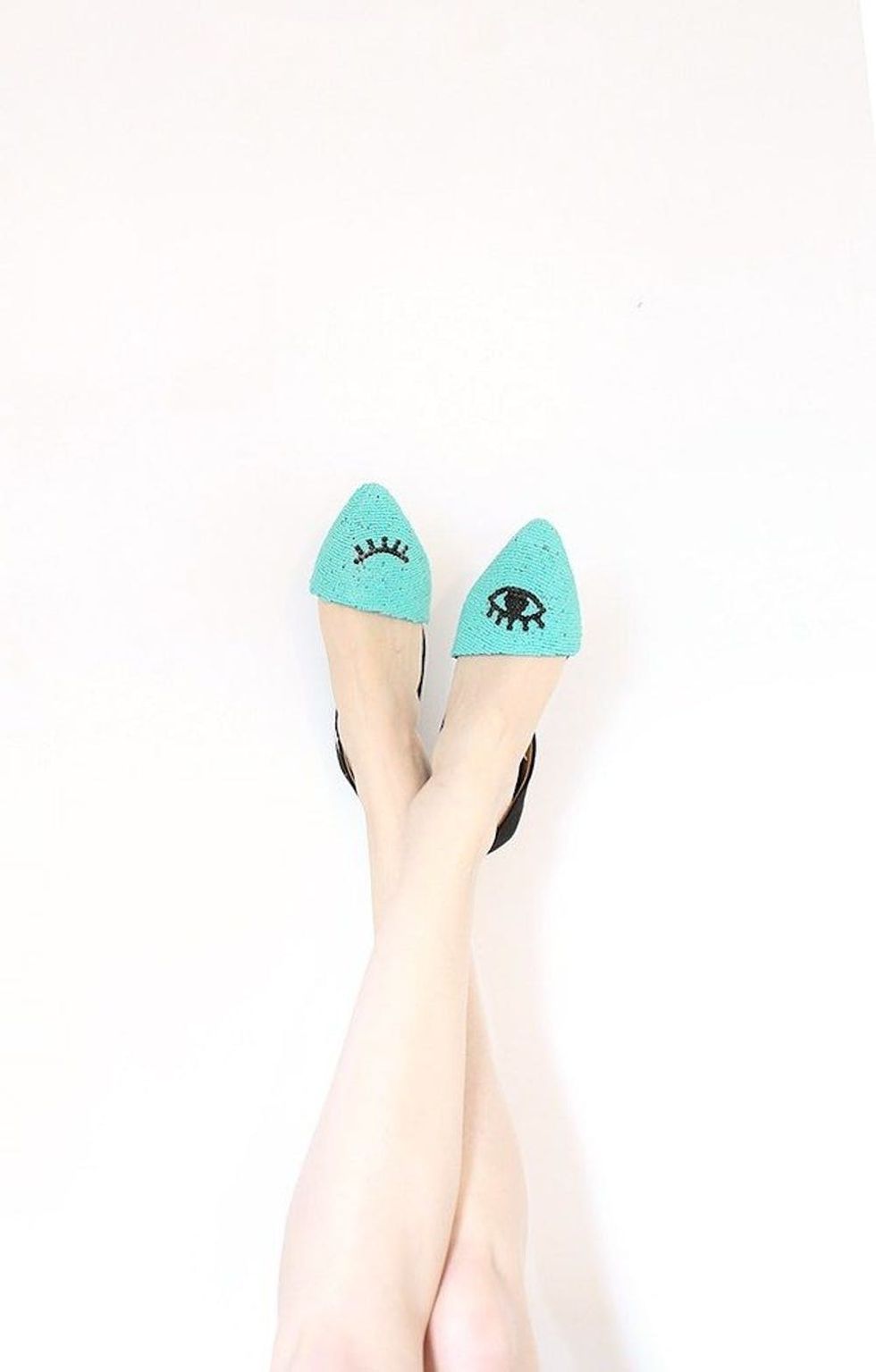 9. DIY Beaded Winky Flats: Transform your basic flats into beaded beauties with a little TLC, some waterproof glue, and plenty of patience. This a great beginner's DIY, but keep in mind that it's v time-consuming and pairs best with vino and Netflix. (via Shrimp Salad Circus)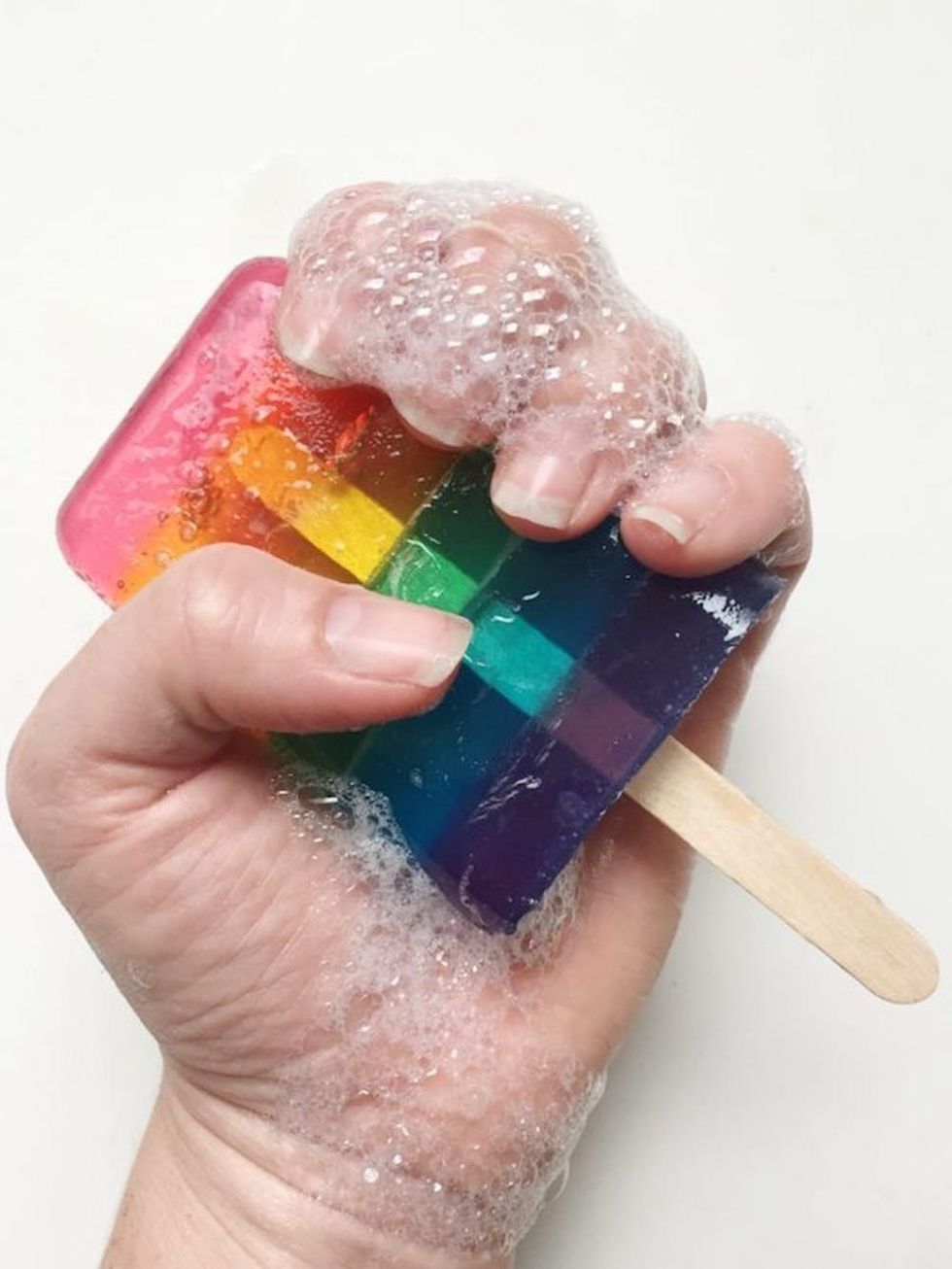 10. DIY Rainbow Soap Popsicles: Add all the colors of the rainbow to your bath routine with these DIY soap popsicles. Custom scent them with essential oil, but be careful not to make them smell *too* delicious. (via Jennifer Perkins)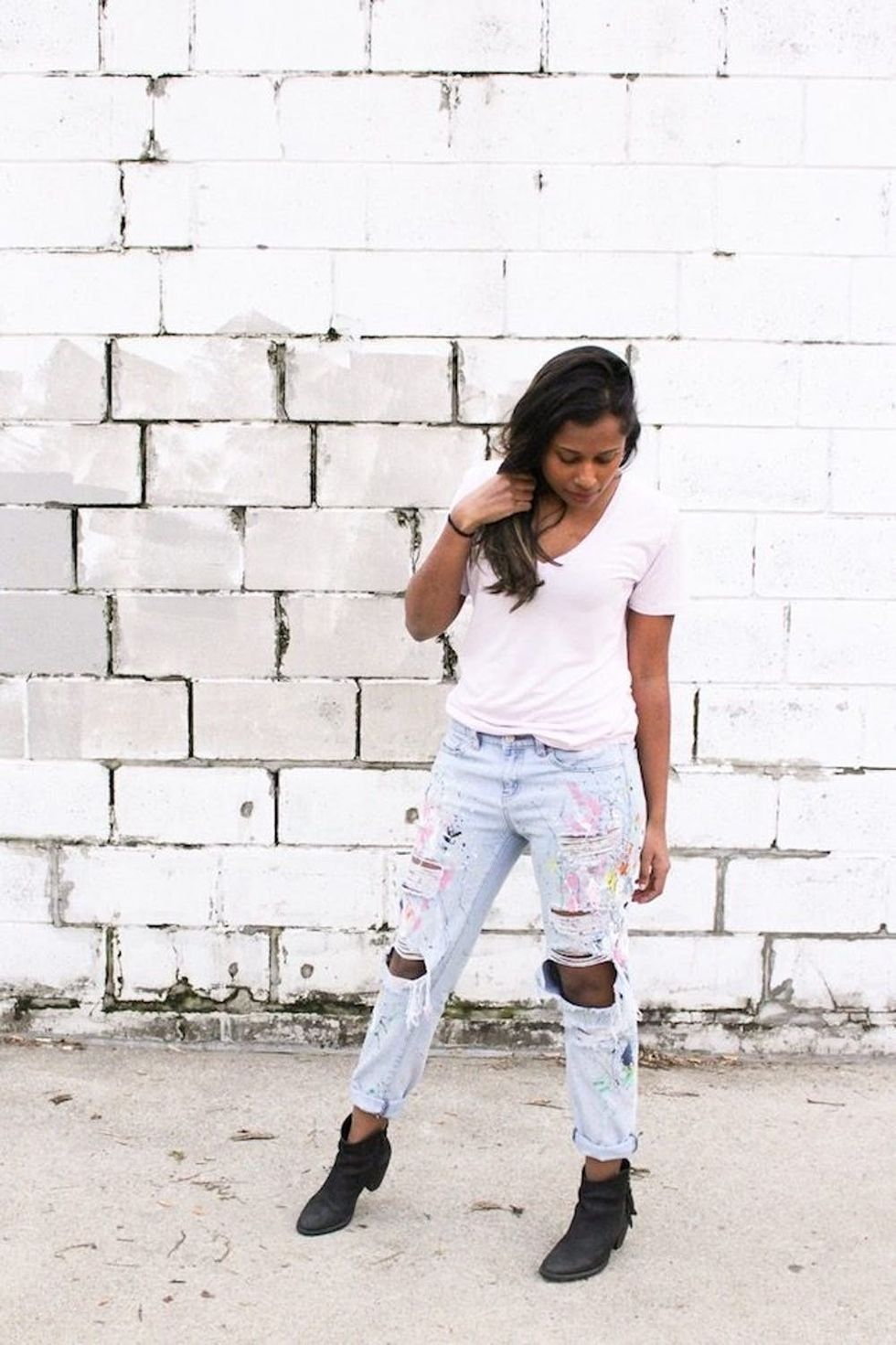 11. DIY Paint Splattered Boyfriend Jeans: It's officially spring, and paint splatter is *so* in! DIY your own denim and unleash your inner Jackson Pollock while staying ahead of this playful trend. (via Brit + Co)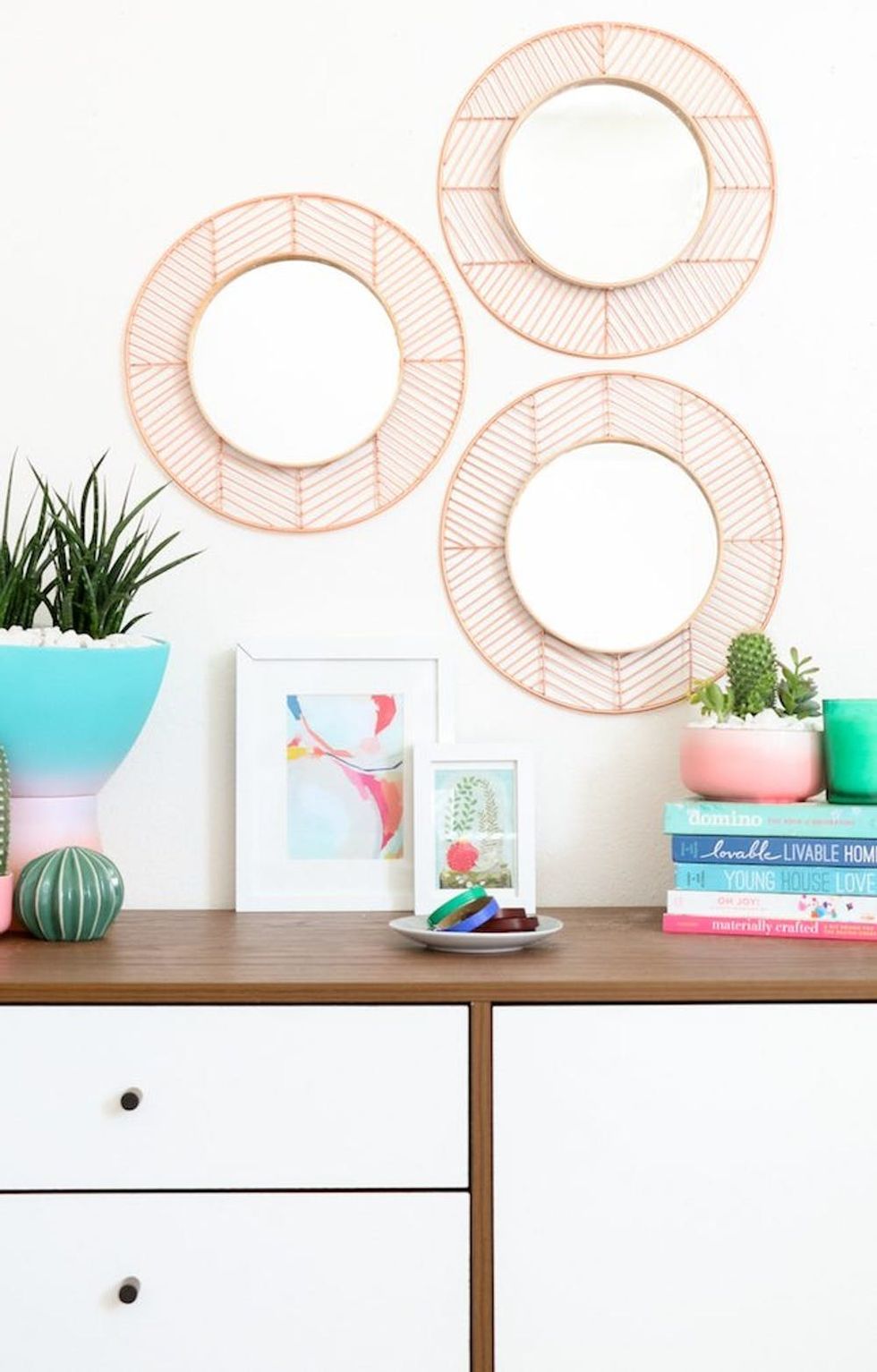 12. DIY Easy Geometric Copper And Wood Mirrors: Introduce a super stylin' decor trend into your home with an embroidery hoop hack for the DIY books! (via A Beautiful Mess)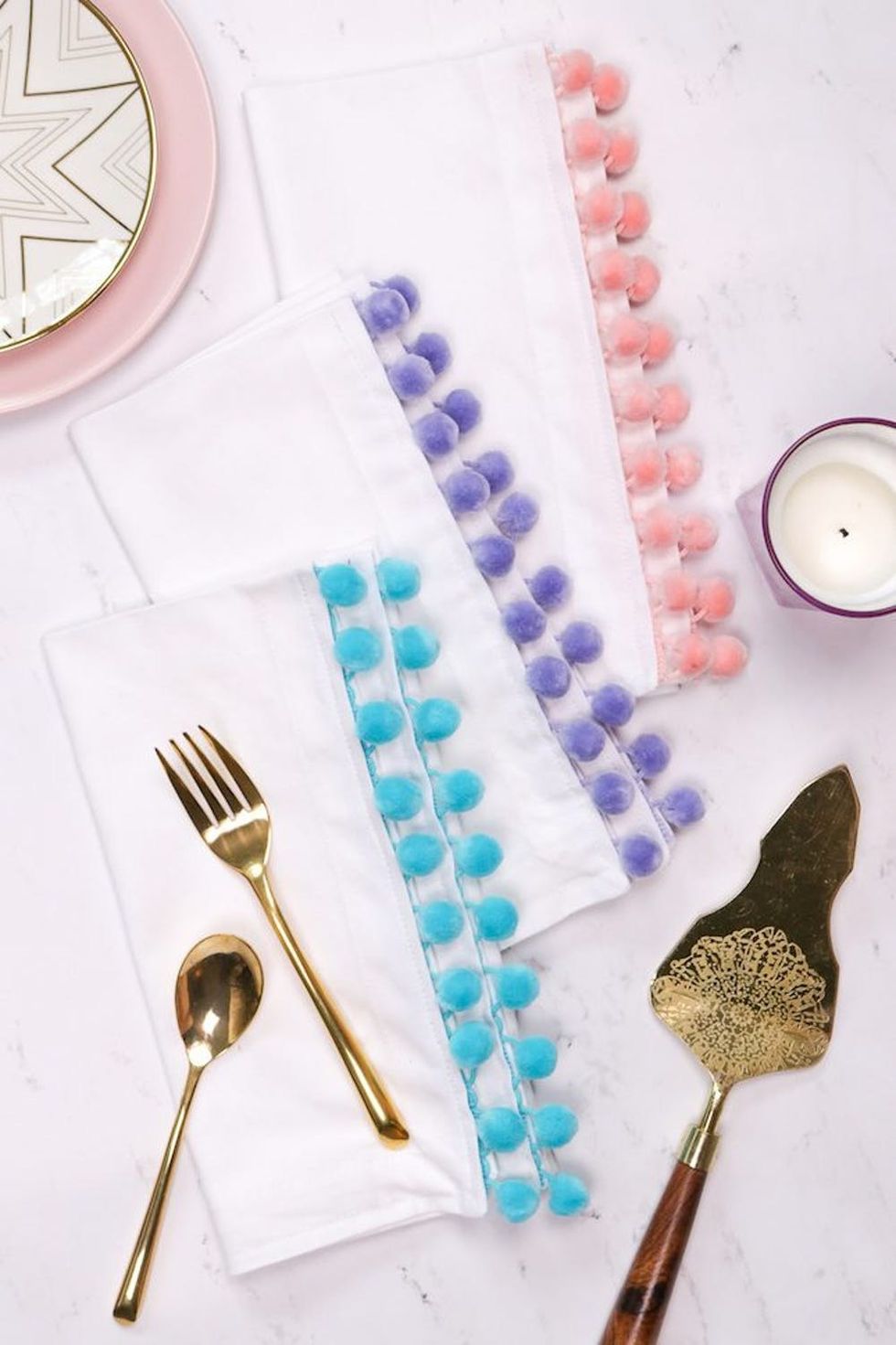 13. DIY Pom-Pom Edged Napkins: We love effortless sewing DIYs, especially when they involve pom-pomming something we already have. Because repurposing rocks, and pom-poms are *everything.* (via Club Crafted)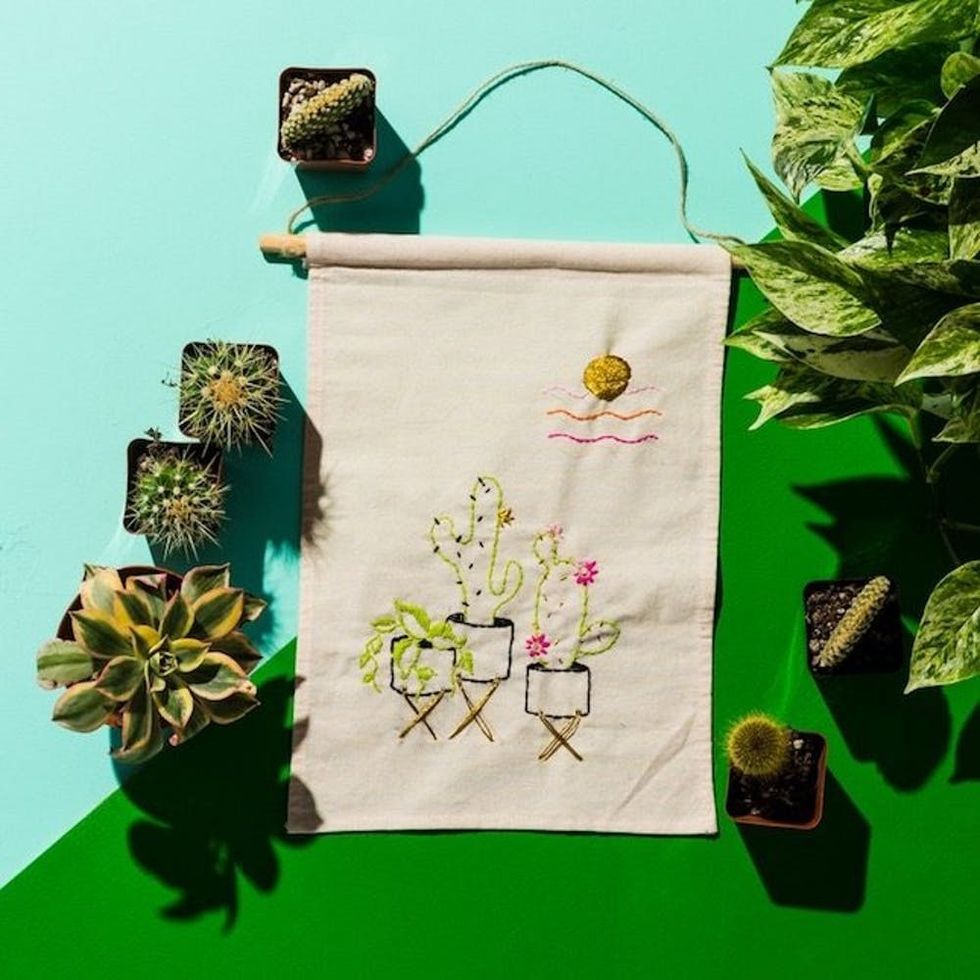 14. Brit + Co Embroider a Wall Hanging Kit ($20): Whether you're looking for a winning housewarming gift or just want to liven up your own wall space, this brand new, all-inclusive embroidery kit is the hot ticket! Check out more detailed DIY instructions here.
What will you dream up and DIY this weekend? Follow us on Pinterest for more crafty inspiration!
Brit + Co may at times use affiliate links to promote products sold by others, but always offers genuine editorial recommendations.
Lindsey Graham-Jones
Lindsey is a lover of all things animal print, a surfer of knee-high waves, and a seeker of sunshine.