How to Score Bella Hadid's Fave Hat for $100
Apr 03, 2017
When you're one of the hottest models of the moment walking every major fashion show in New York, Paris, and Milan, you can pretty much have any straight-off-the-runway item you want. While Bella Hadid does love herself some custom couture threads, she also has a thing for hats: berets, pageboy — even a classic Kangol.
---
This backward Kangol style channels '90s vibes in all the right ways.
Bring on the fashion flashback with an old school, pageboy style that reads Ralph Lauren-meets-Christy Turlington.
Bella, Ms. Hadid if you're nasty. We see you in this bright red lieutenant hat that would make "Rhythm Nation" Janet Jackson proud.
There's no doubt that Hadid has a particular affinity for minimalist styles with some major throwback appeal, like in this monochromatic look.
Clearly, she's got a thing for red, white, and black… as well as fur coats, for that matter.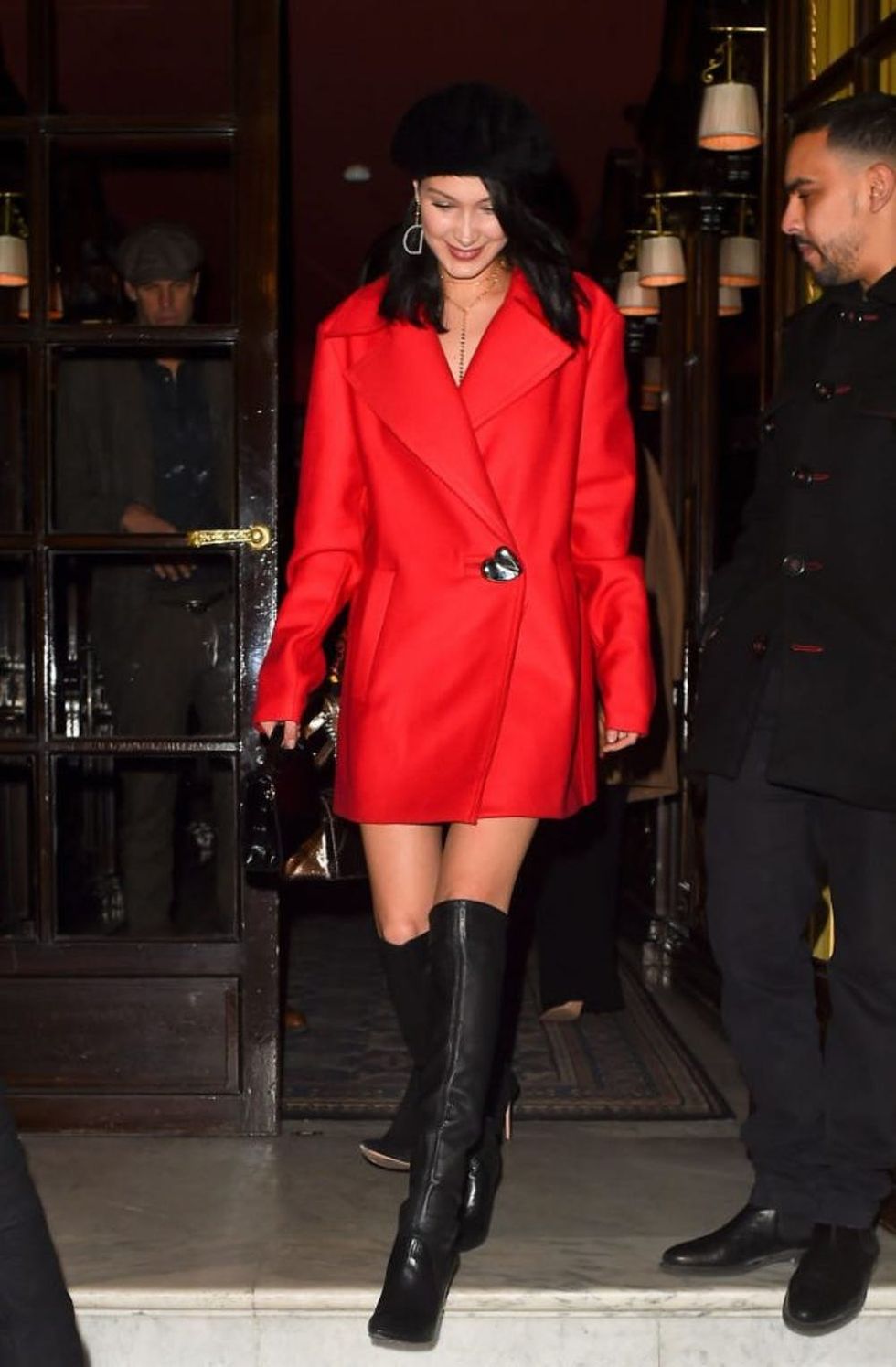 It's no secret that our style maven likes to drop some serious cash on her chapeaus, but, there is one in particular that won't have you wincing at the price tag. (Photo via Getty)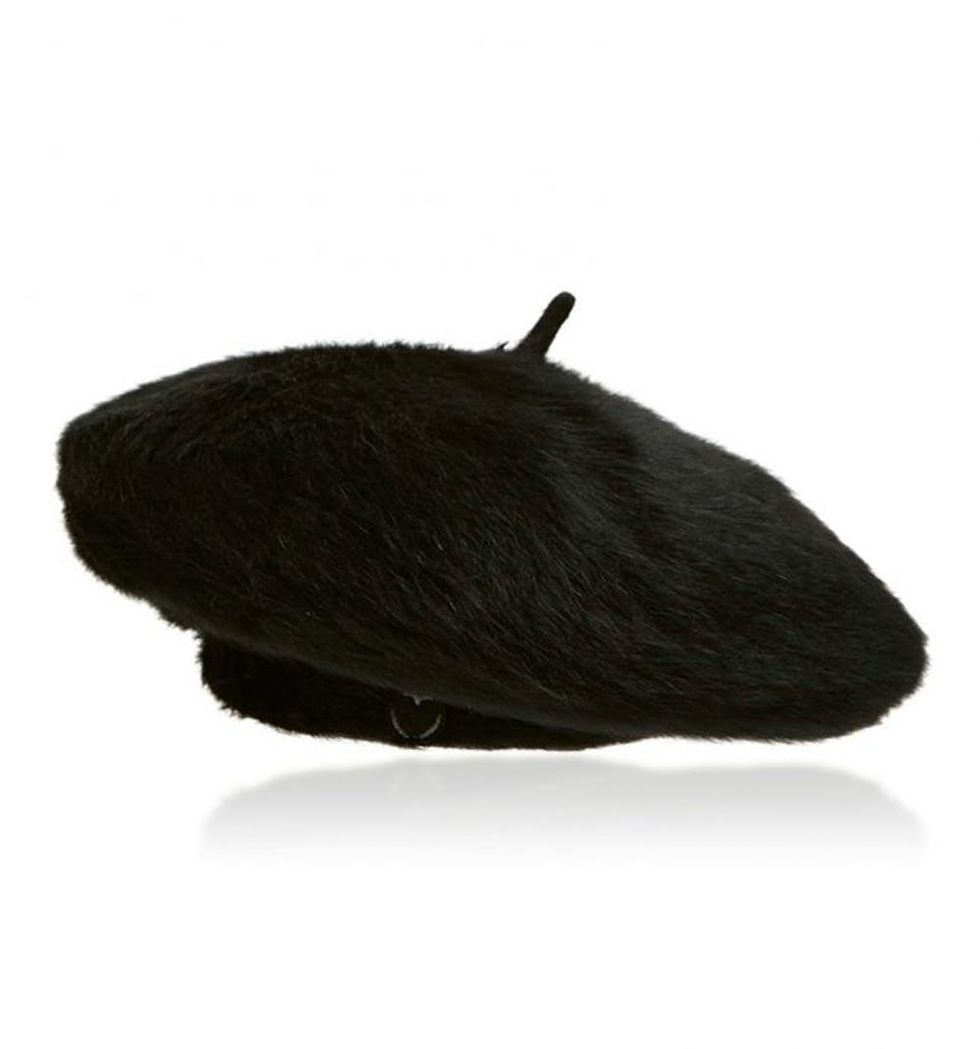 The Charlotte Simone Bobbi the Beret ($100) was the one style that Hadid couldn't stop rocking when she was in Paris for fashion week — and we can see why. Obviously a black beret is a classic accessory choice when you're in France, and she put hers to good use, three different times. Since the style is available for a cool hundred bucks, you can basically be on her level of street-style domination. Which is a great one to be on, wouldn't you say?
Who else is digging Bella's style? Tweet us @BritandCo!
Kelli Acciardo
Kelli Acciardo is a travel, fashion, and beauty writer who spends most of her time in NYC, when she's not traveling around the world. Obsessions include: viral dog videos, spicy margaritas, the perfect metallic bronze eye shadow, and a great bathrobe. Her work has been published in Brit + Co, Bustle, Marie Claire, Refinery29, xoJane, InStyle, Seventeen, POPSUGAR, Women's Health, Teen Vogue, Martha Stewart, and Redbook.
Celeb Style
Scene: It's a few days before Thanksgiving and you've just found out you're hosting your pod's Friendsgiving, kids and all — help! Well, you've come to the right place because together with Camp by Walmart, we're showing you how to put together a beautiful DIY Thanksgiving tablescape in a few easy-to-recreate steps. Even the kids can get in on the fun as you learn how to design pumpkin-printed placemats or a glittering table runner in this choose-your-own-adventure crafting video. Head on over to Camp by Walmart to watch it now.
Holidays