Brett Kavanaugh Sides With Liberal Justices in Planned Parenthood Funding Decision
Dec 10, 2018
On Monday morning, the US Supreme Court declined to take on lower court rulings from Louisiana and Kansas that sought to "defund" Planned Parenthood. It means that Medicaid patients will still be able to access reproductive health care services (except abortion) through Planned Parenthood and clinics like it. Reproductive rights activists see the decision as a major win.
BREAKING: SCOTUS refuses to hear anti-choice cases from Louisiana and Kansas that attempt to "defund" Planned Parenthood. This ruling means that Medicaid patients can continue to access @PPFA for the quality reproductive healthcare that they deserve! https://t.co/lrHWIZ8Jac

— NARAL (@NARAL) December 10, 2018
---
This decision prevents some individual states from blocking people from using Medicaid to pay for care at places like Planned Parenthood. But it doesn't mean that all states are now unable to prohibit the use of Medicaid funds for reproductive health services.
NPR reports that states in the Eighth Circuit can still challenge which health care providers are and aren't qualified Medicaid recipients, thanks to a circuit split over the issue. The Eighth Circuit includes Arkansas, Iowa, Minnesota, Nebraska, North and South Dakota, and Missouri.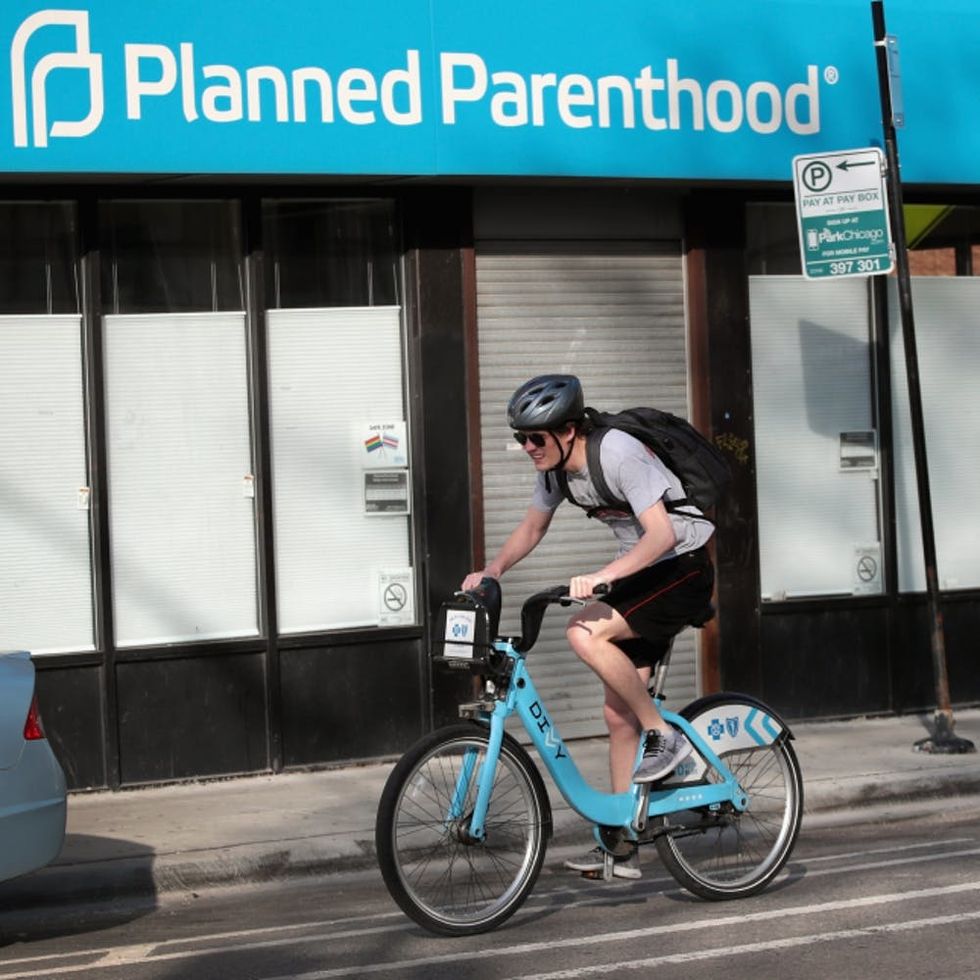 Louisiana and Kansas moved to block Medicaid coverage of Planned Parenthood after the emergence of a 2015 viral video, which made bogus claims that Planned Parenthood sold the tissues of aborted fetuses. Planned Parenthood affiliates filed federal lawsuits against Louisiana and Kansas in the summer of 2015 and spring of 2016, respectively. In both instances, lower courts ruled in favor of Planned Parenthood. State officials then appealed the cases to the Supreme Court.
Conservative Justices Clarence Thomas, Neil Gorsuch, and Samuel Alito dissented from the decision to pass on the cases. Fellow conservative Justices Brett Kavanaugh and Chief Justice John Roberts, however, sided with liberal justices in opting not to dissent in declining the case, which would have undoubtedly been a high profile and politically polarized affair.
The Supreme Court decision to decline the case upholds the lower court rulings in both states.
(Photo by Scott Olson/Getty Images)
Kelli Korducki
Kelli is Brit + Co's Senior News Editor. Her interests include sensible footwear and glasses that take up 25 percent of her face.
Womens Health