We Tried Chrissy Teigen's First Recipe from 'Cravings: Hungry for More'
Feb 07, 2018
Prepare to drool: We made the first recipe from Chrissy Teigen's sequel cookbook Cravings: Hungry for More, a tropical Thai fruit salad with a sweet coconut milk dressing that honestly passes for dessert. While we don't know of a release date for the new cookbook *yet,* Teigen did tell us it will contain lots of coconut-milk-saturated recipes and more "vegan-ish" recipes than her pork-filled Cravings cookbook.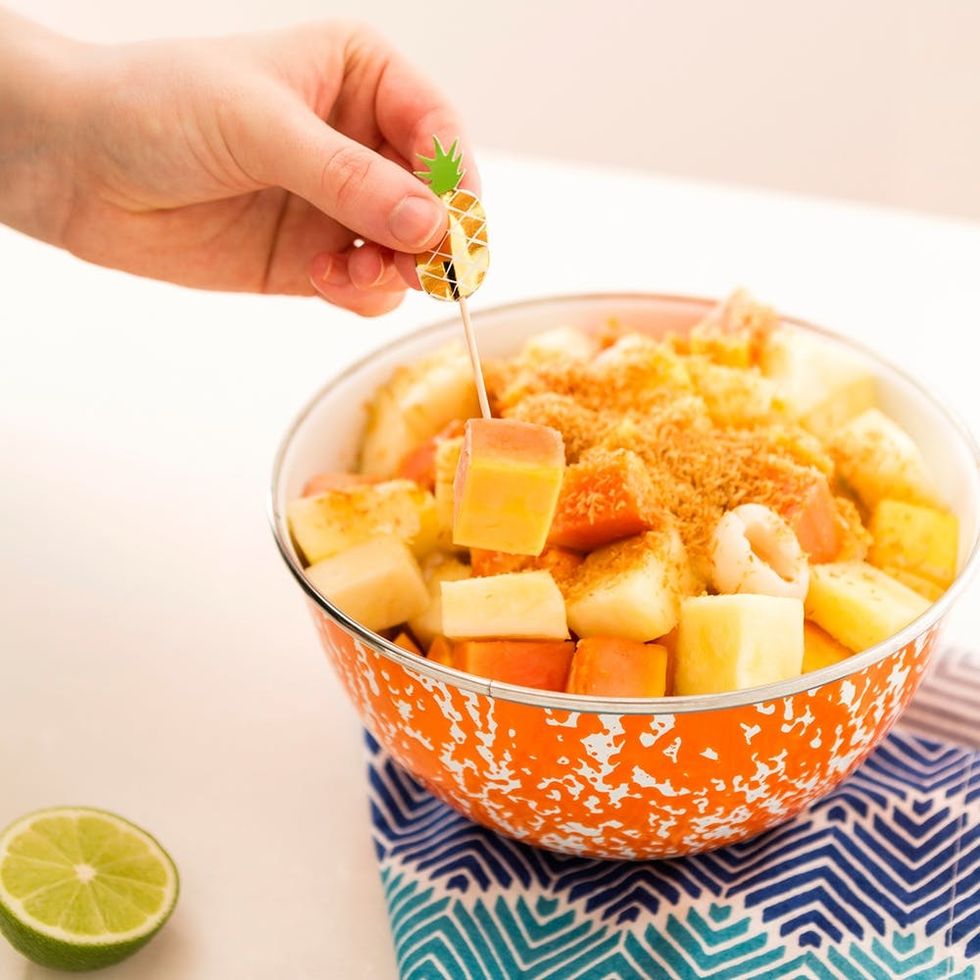 ---
The tart, astringent pineapple, mango, and papaya are mellowed out by the sweet, creamy coconut milk and syrup-drenched lychees. Plus, the toasted coconut sticks to the fruit, giving it an almost fried quality so you really feel like you're indulging. It's an unexpected combo you'll want to recreate with all of your fave fruits, particularly berries and watermelon.
Chrissy TEIGEN's Fruit Salad With Coconut-Lime Dressing RECIPE
From Cravings: Hungry for More by Chrissy Teigen
(Serves 6-8)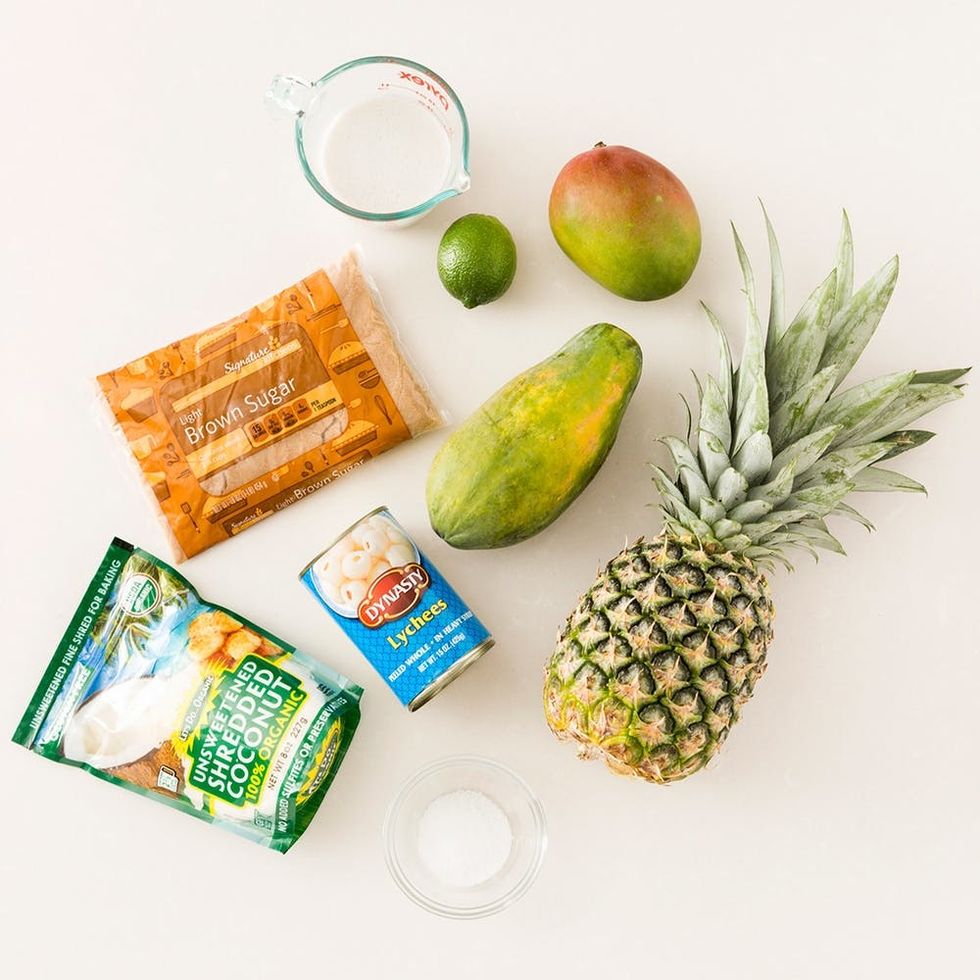 Ingredients: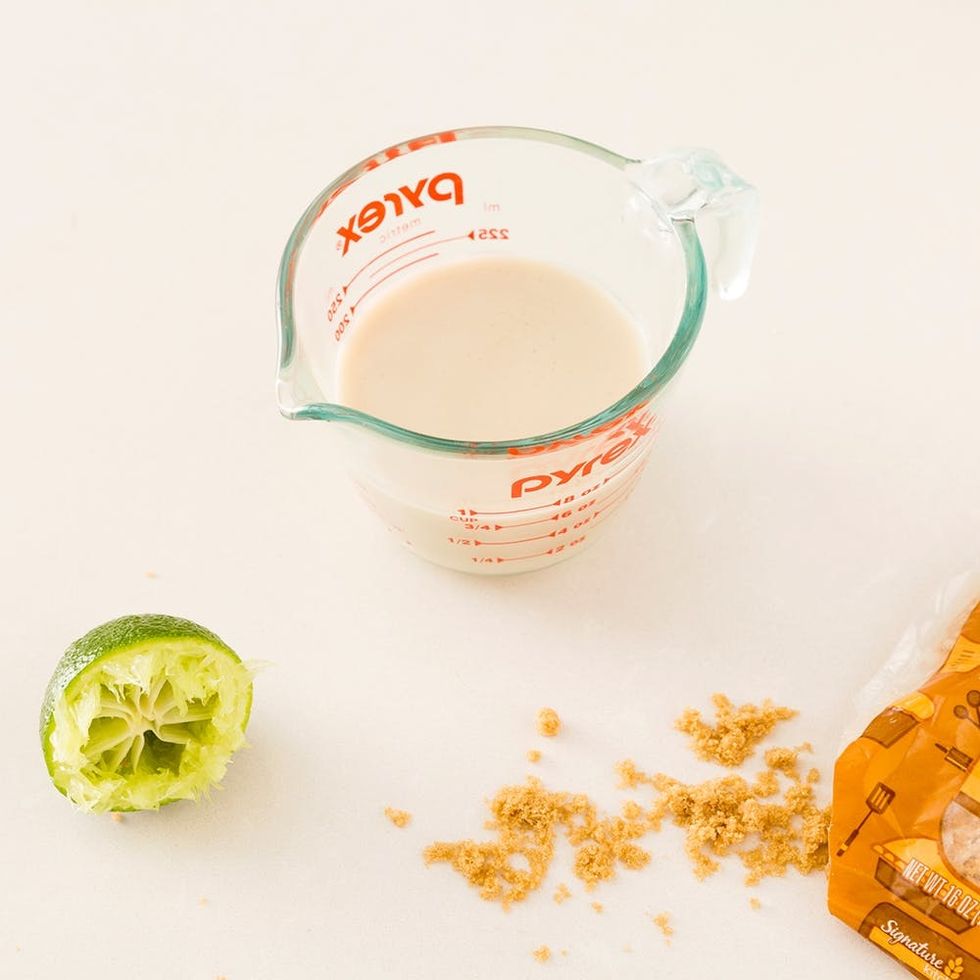 Instructions: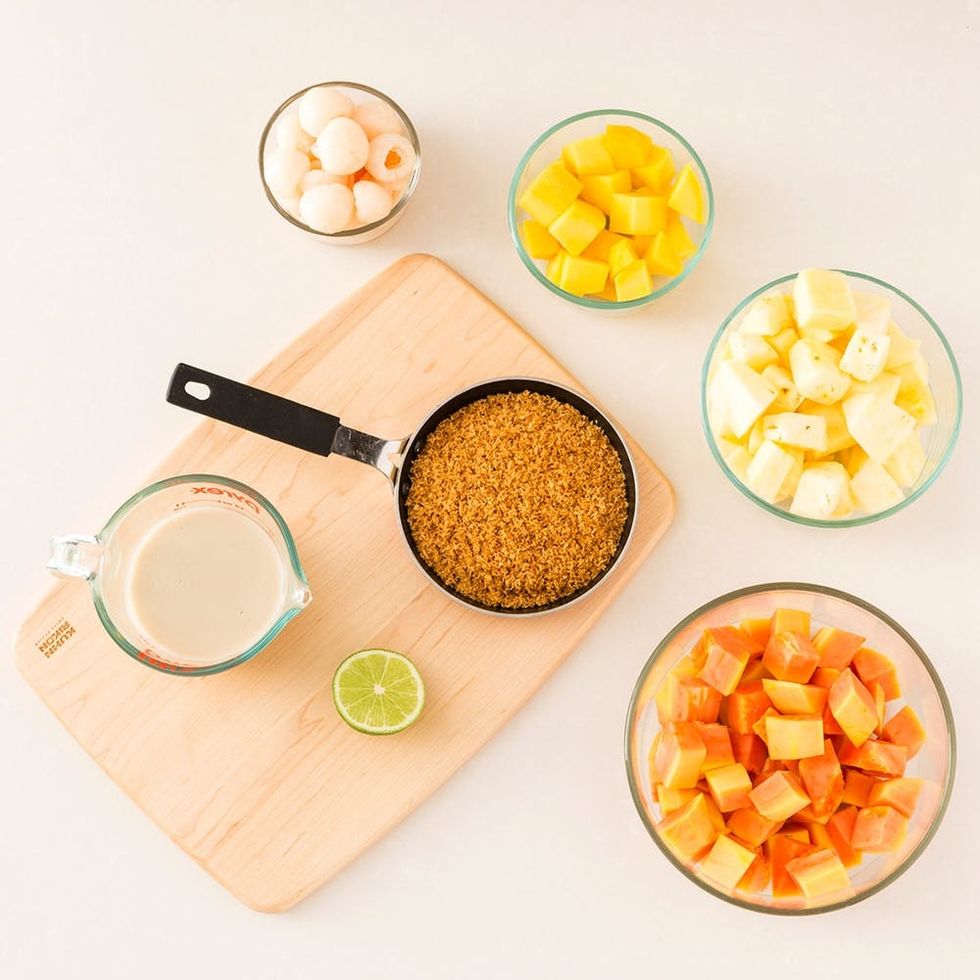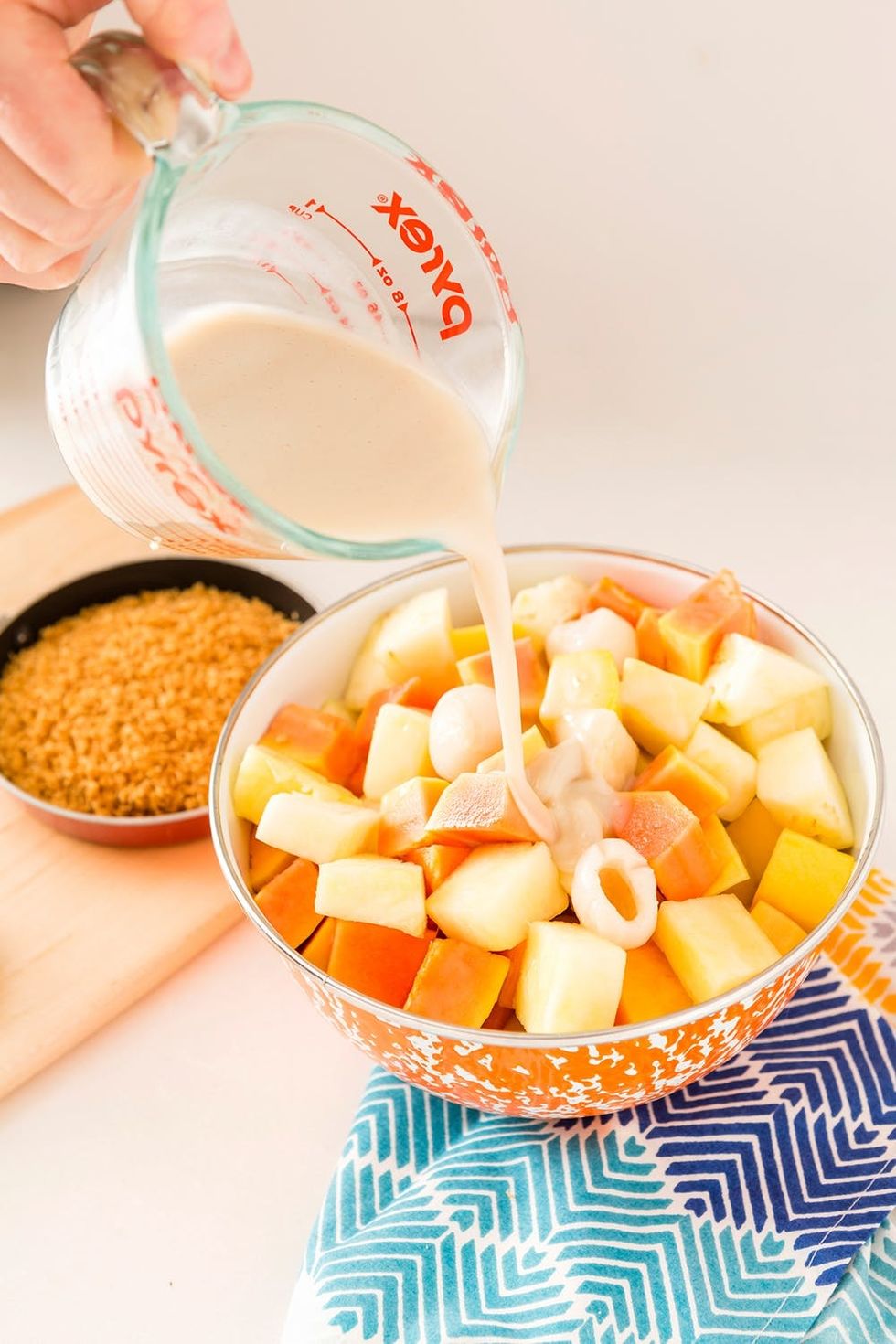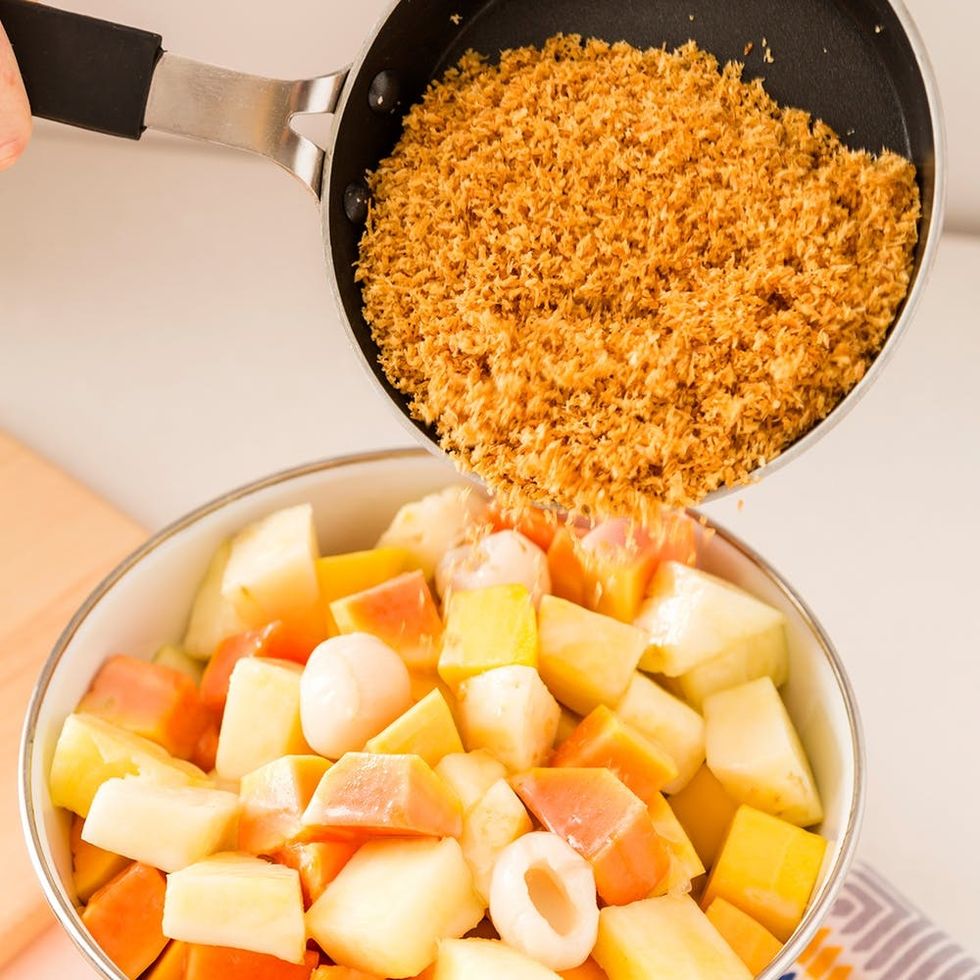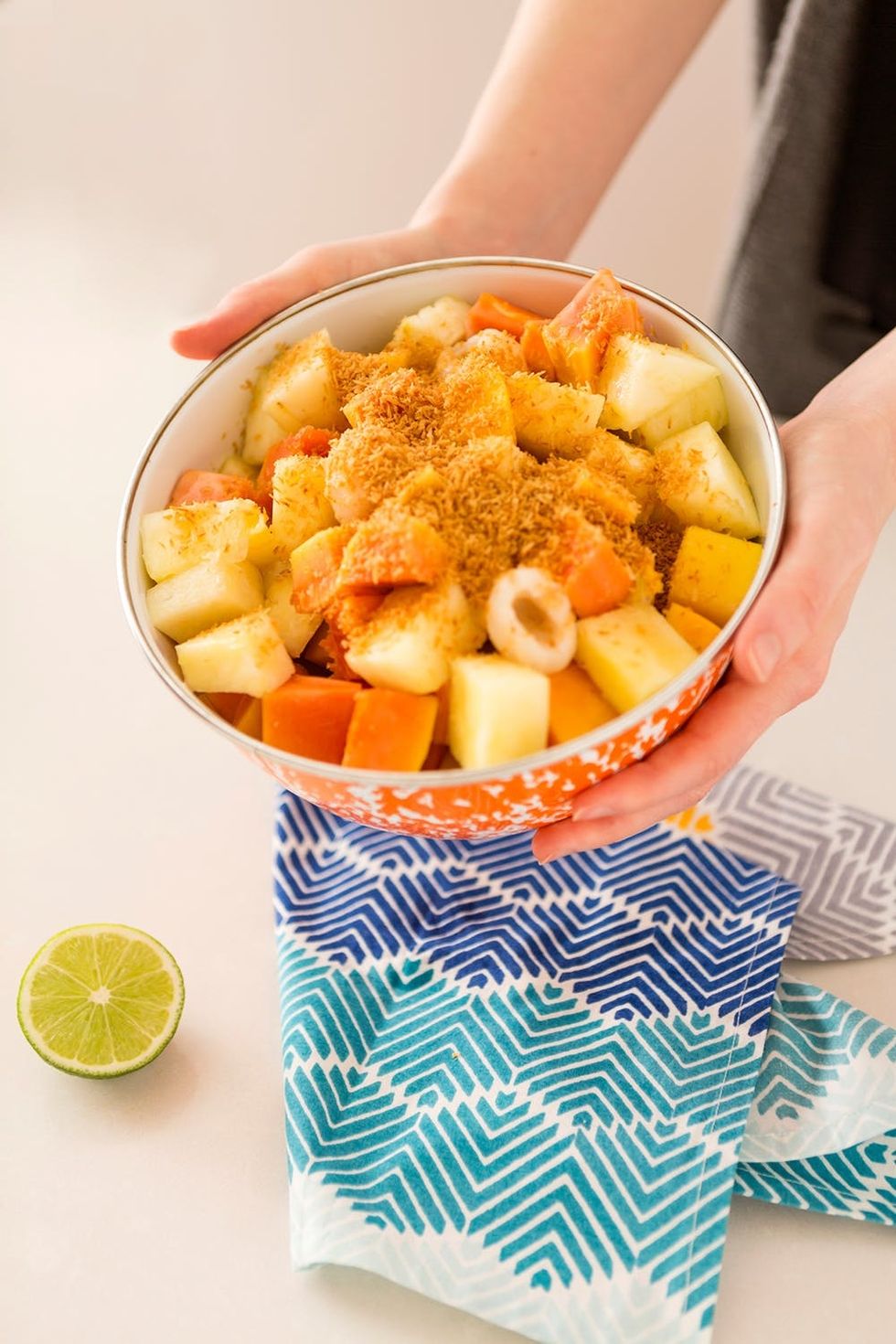 For more celeb news updates in real time, check out Brit + Co on Facebook.
(Photos via Brittany Griffin / Brit + Co)
Anna Monette Roberts
As Brit + Co's Food Editor, Anna Monette Roberts has an insatiable appetite for developing tasty dishes. When she's not dreaming about her next meal, she's . . . well, probably cooking up her creations. Her favorite foods include chewy chocolate chip cookies, Rosé Champagne, and gooey French cheeses — in no particular order.