Canine Cool: 13 Warm Outerwear Options For Your Pup
Jan 06, 2014
You traipse around the city in your Burberry trench, Moncler puffer, Marc by Marc peacoat –– but your dog? Running naked through the streets?! That just won't do. Consider this roundup your four-legged friend's and your front-row seats to dog-outerwear fashion week.
---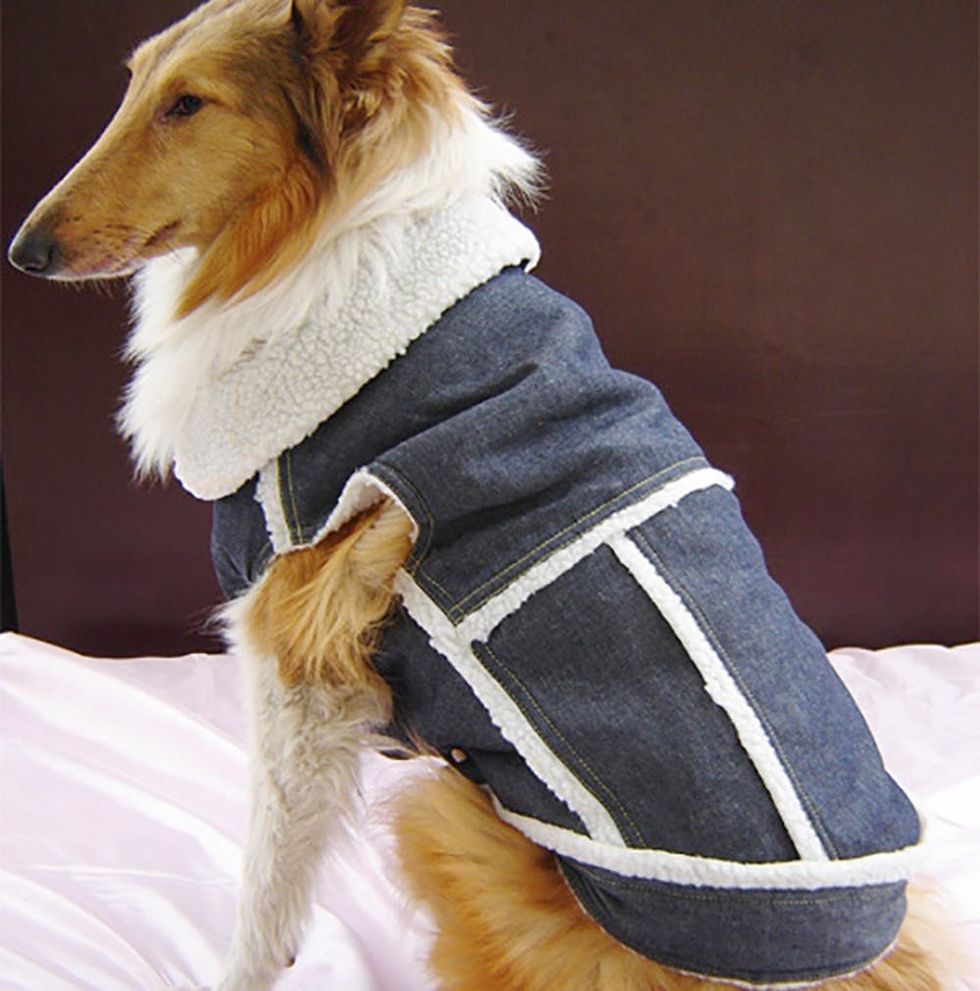 1. Fleece-Lined Denim Jacket ($19.99): Heads up, herders. This cozy-lined jean jacket is what you'll want to wrap around yourself while you're ranching all winter long.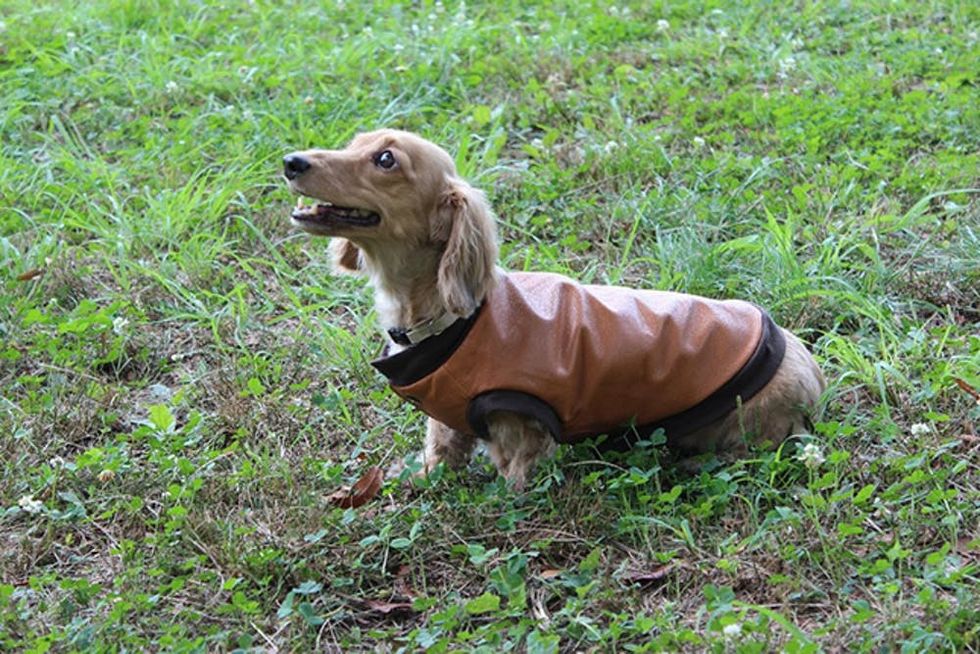 3. Leatherwear ($67): Got a wiener who wishes she had wings? A leather bomber is what your best friend needs.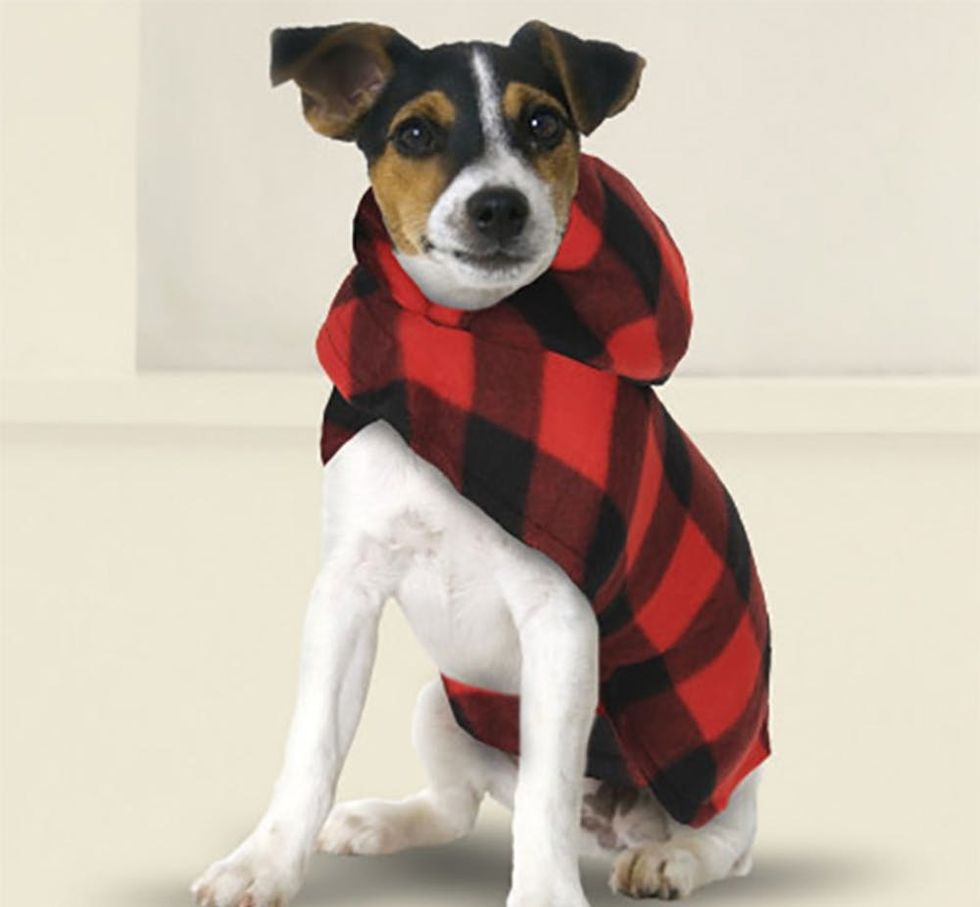 4. Buffalo Plaid ($5.99): Maybe your little guy hails from the cold of Minnesota or maybe he or she is just a hipster who enjoys a good red-and-black plaid, either way, this wrap is certified to satisfy.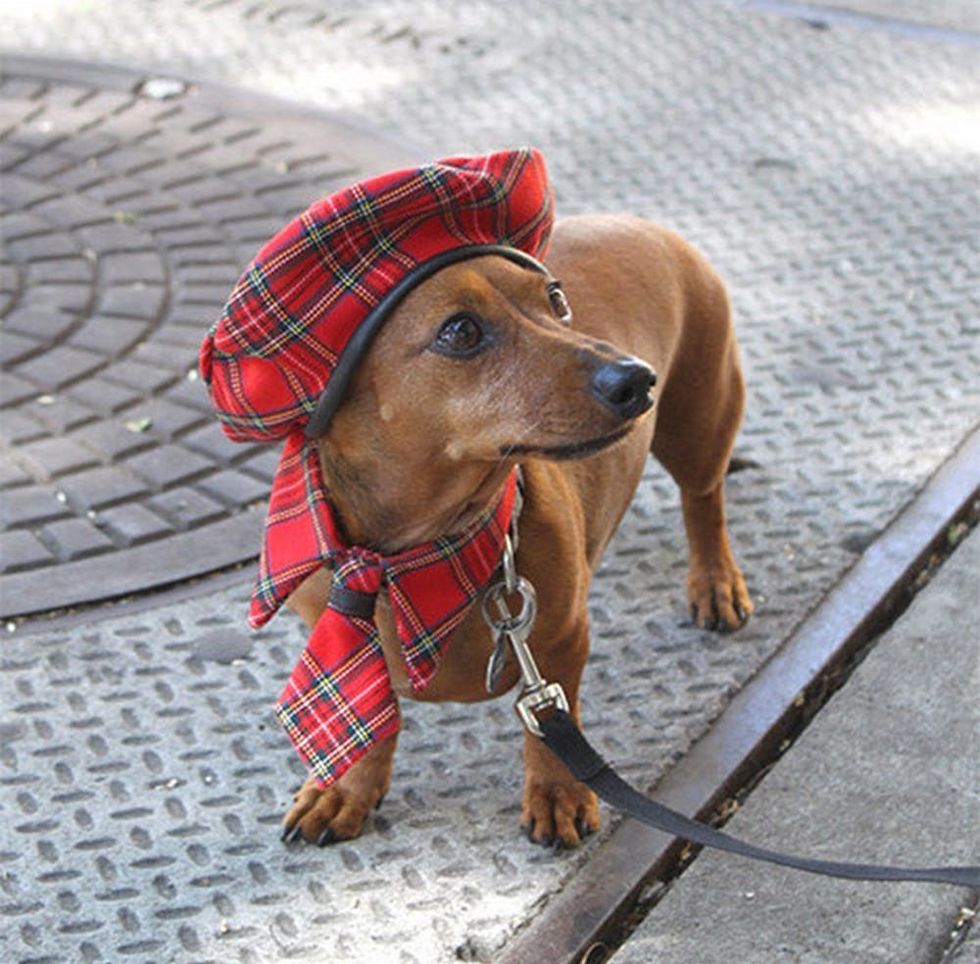 5. French Beret ($45): Oh la la. Your little French poodle, French bulldog, or chihuahua with a mean case of francophilia will absolutely yelp "oui, oui!" to this ridiculous little head topper with matching tie and collar.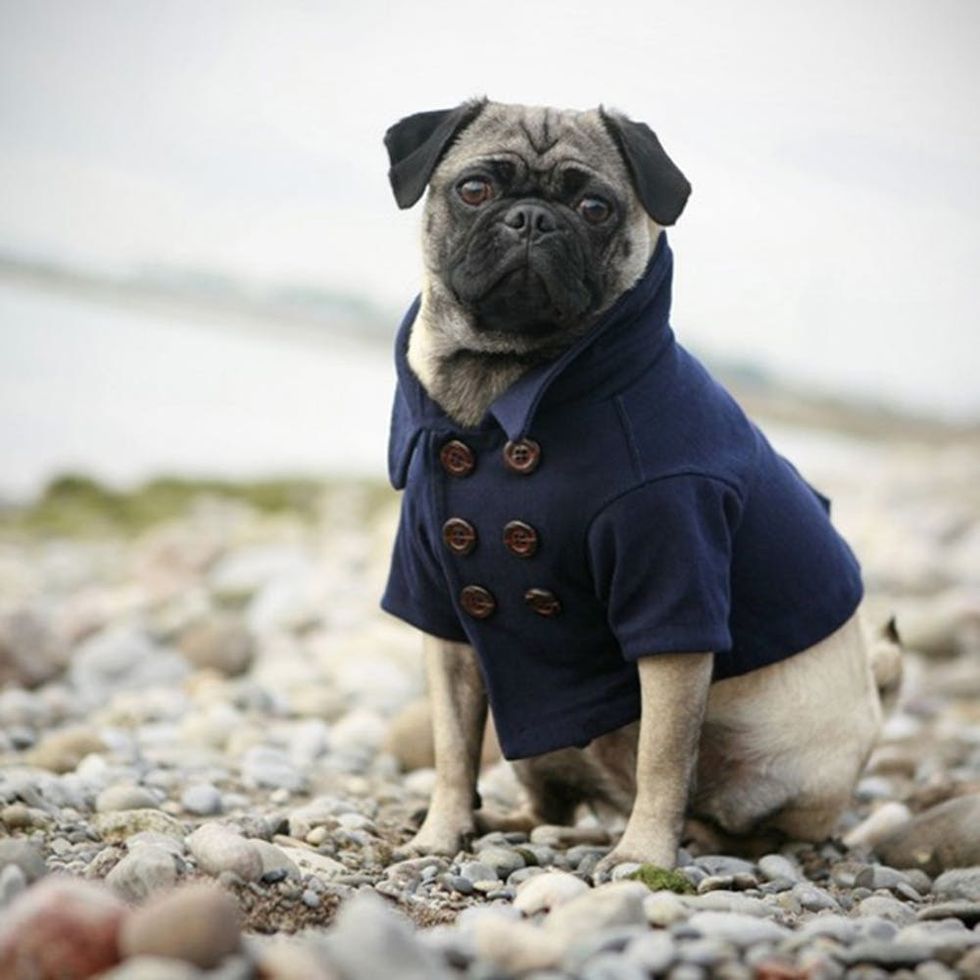 6. Skipper Peacoat ($88): Aaah, the classic peacoat shown in quintessential navy blue. This is for the mutt who likes to kick it 1881 (the year the peacoat came to be, of course). Pair it with a turtleneck and an old-salt hat, and we're sure your dog will be barking lyrical like Hemingway.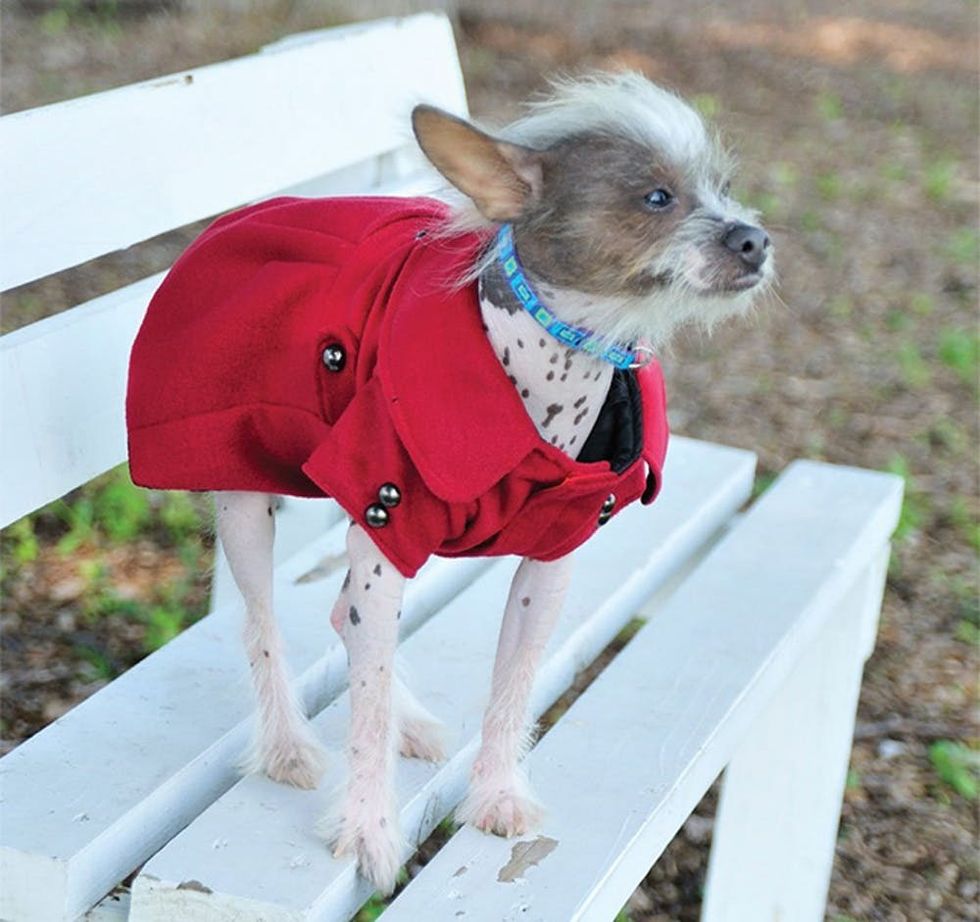 7. Military Peacoat ($21): And another peacoat, this time in striking red for the more feminine of the species.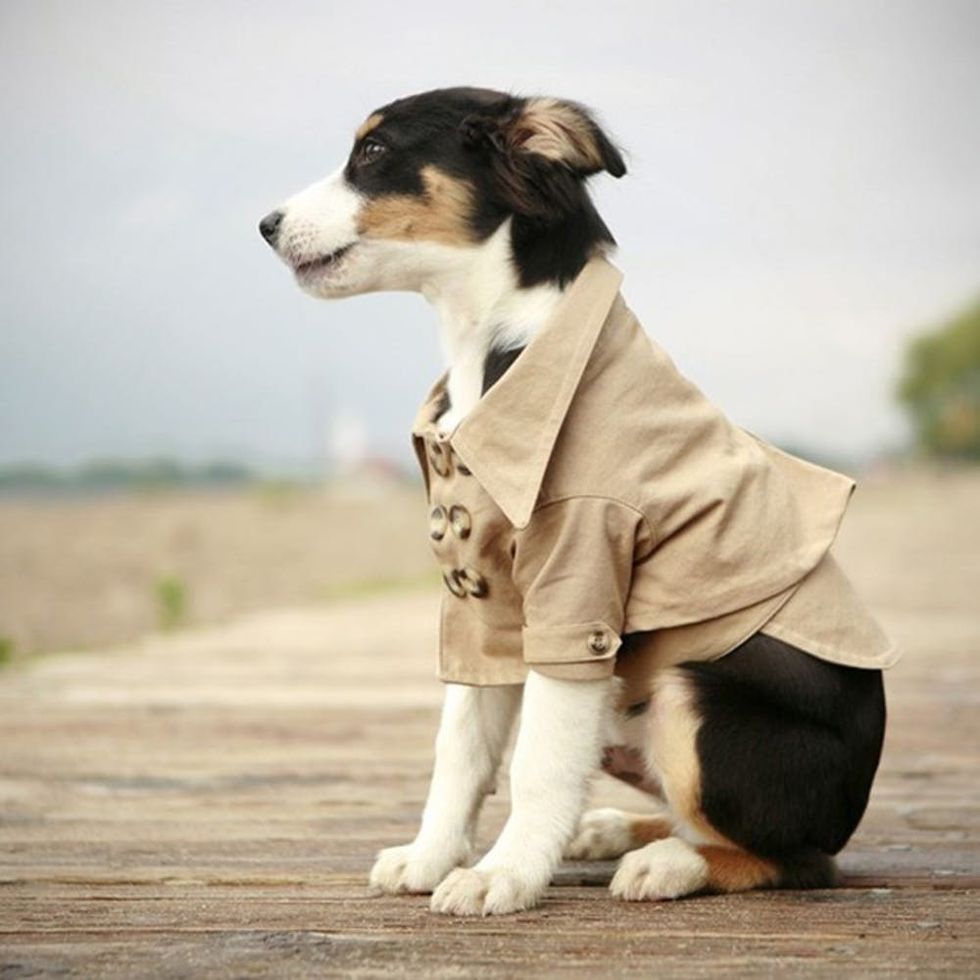 8. Westerly Trench ($92): Calling all Casablanca canines. We think this trench would look pretty slick with a fedora. Here's looking at you, pup.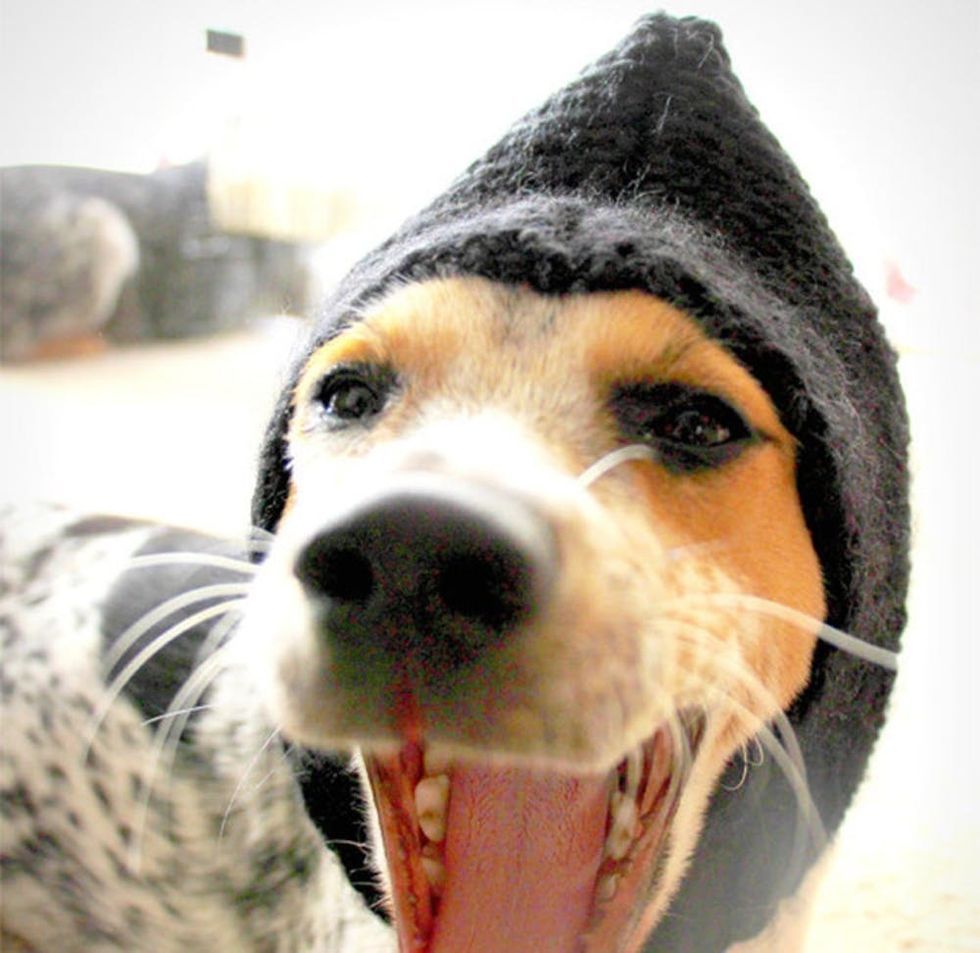 9. Dog Cowl ($21): Your little hoodrat rat friend –– too cool for a coat, but always willing to rock a snow hat, no matter if it's cold outside or not.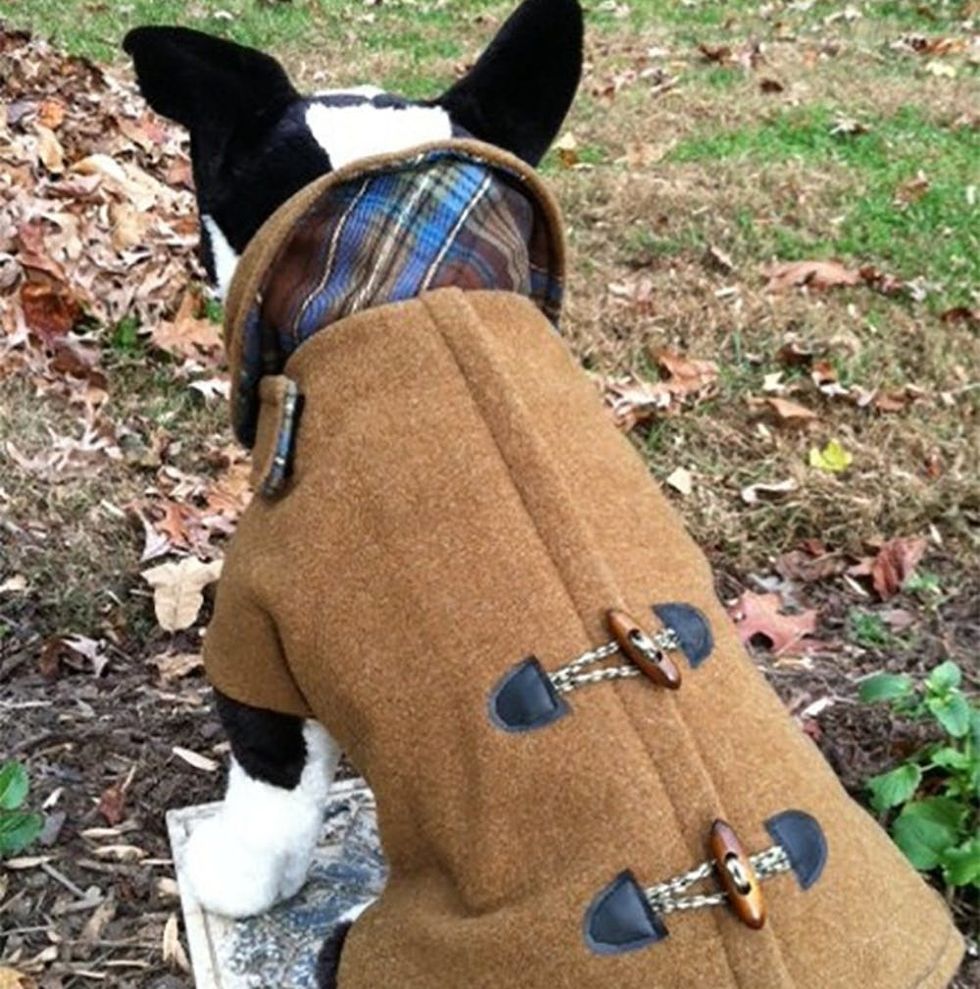 10. Wool Army ($75): There's something very Sherlock Holmes about this winter warmer. But let us assure that, for a dog, closing those toggle closures is hardly elementary.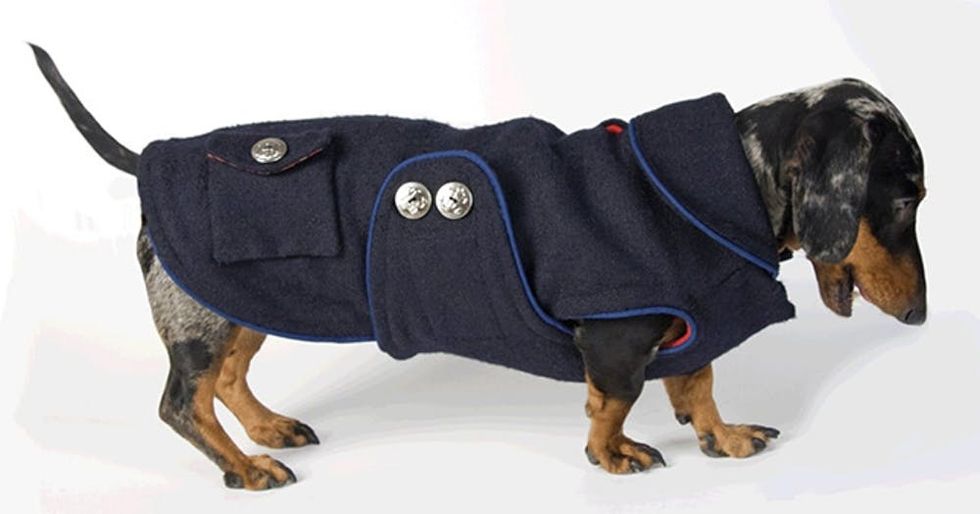 11. Reversible Peacoat ($65): Know a dachshund with a Napoleon complex? This reversible overcoat was designed to fit their height and length without any awkward conversations about shape and size.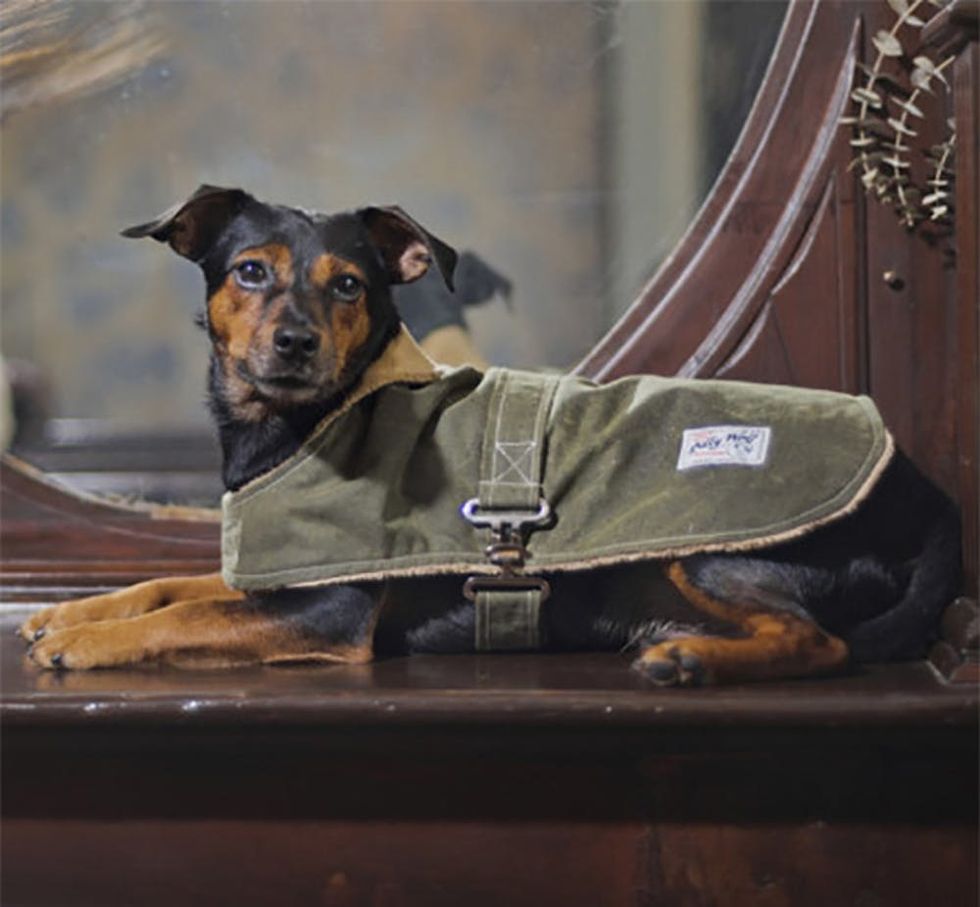 Billy Wolf coats before. Because they are awesome. And now, we're featuring them again.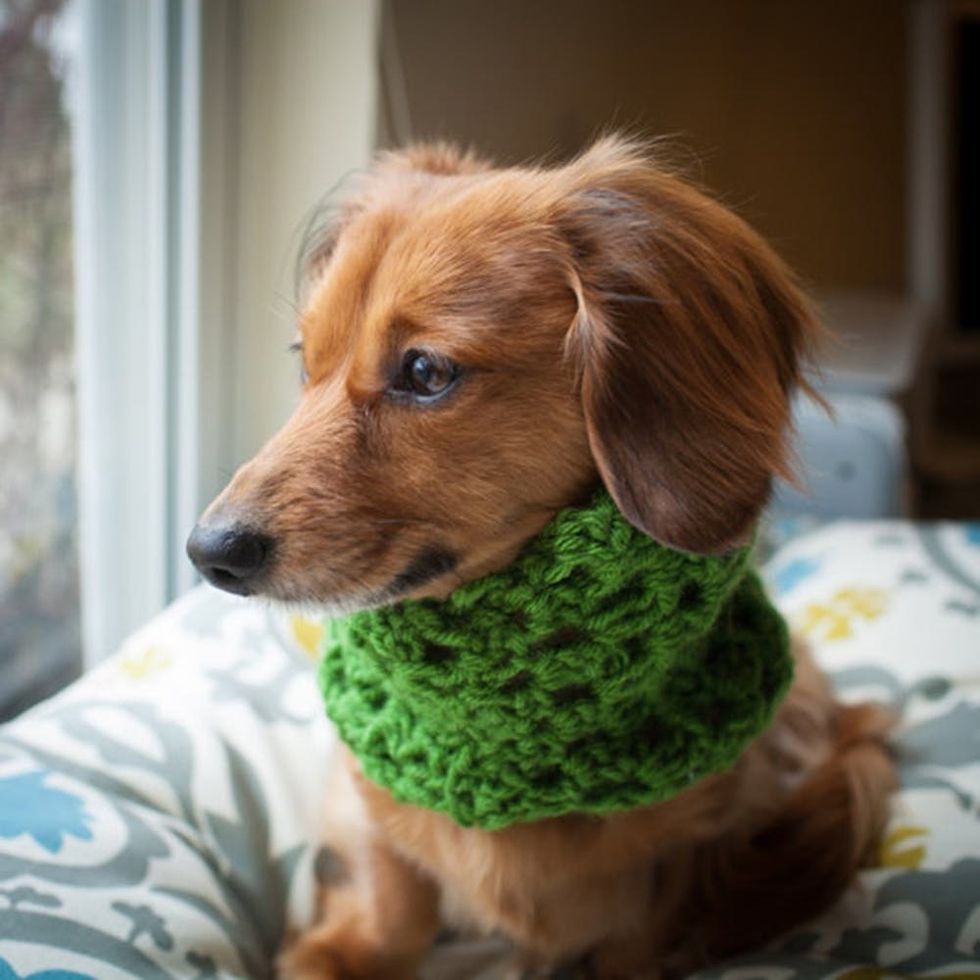 Lex Monson
Alexis is the co-founder of
Punkpost
, the app that lets you send handwritten cards (yes, handwritten by a real human) in the amount of time it takes you to send a text message. The exclusive card collections are created by a community of artists and designers and hand letter pressed on high-quality cotton paper. Get the full experience by downloading the app from the
iTunes Store
.