Make This Crazy Breakfast Burger for National Cheeseburger Day
Sep 18, 2016
Ok, this may be a ridiculous burger. It's too big to get your mouth around, precariously balanced like the stack in the last move of Jenga and guaranteed to get your shirt covered in egg yolk. (Hey, if you ruin it, you could always repurpose that t-shirt.) But sometimes we all need a little ridiculous in our lives.
This is a burger recipe to make eyes pop out of heads. So good in fact, that we ended up having to make four of them. Our taste testers weren't satisfied with sharing — they wanted one of these bad boys EACH. They dug into a full English breakfast, including slices of buttered toast, piled together in one humongous cheeseburger. We debated whether to add baked beans too, but the consensus was that bellies may literally burst. So we served it with a proper mug of English tea instead. Care to join us?
---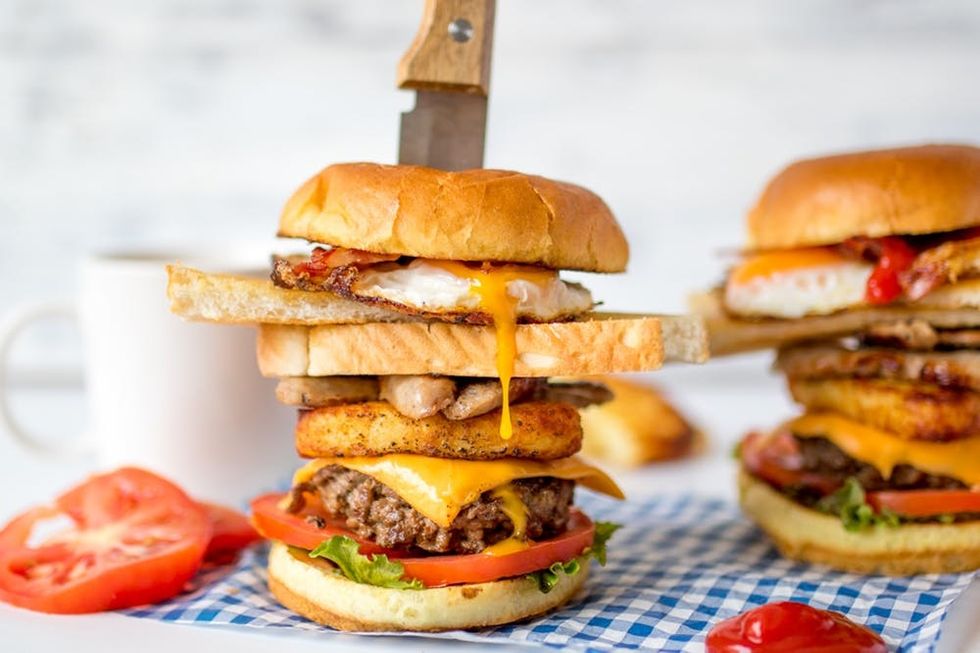 Ingredients:
Makes 2 burgers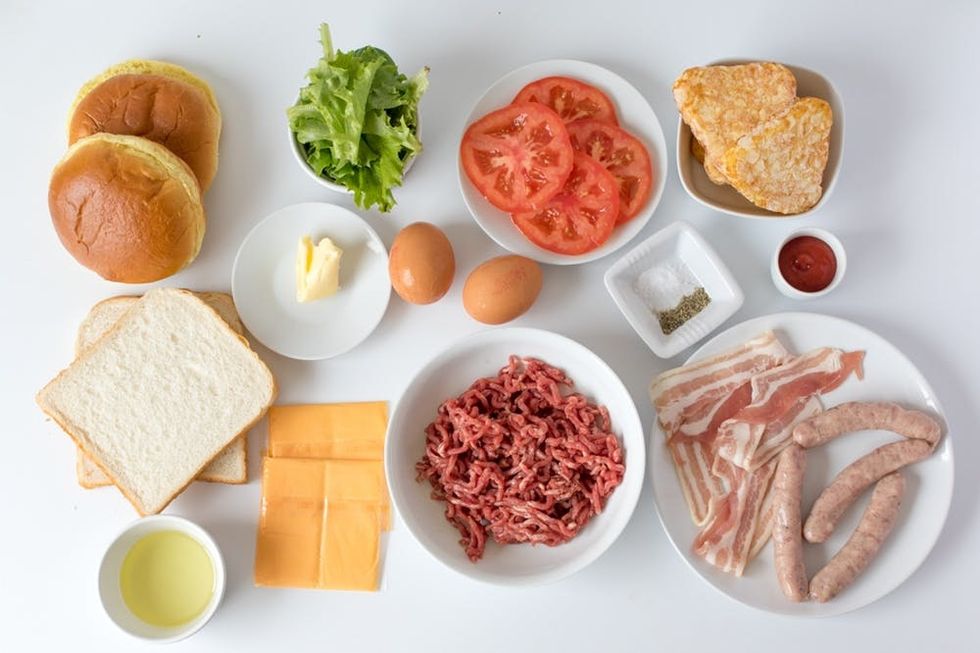 Instructions:
Preheat the oven and cook the hash brown patties as per the cooking instructions. Turn off the oven when cooked, but keep the hash browns in there to keep warm. Meanwhile, make the burgers. Add the salt and black pepper to the ground beef. Mix together with your hands and form the meat into two patties.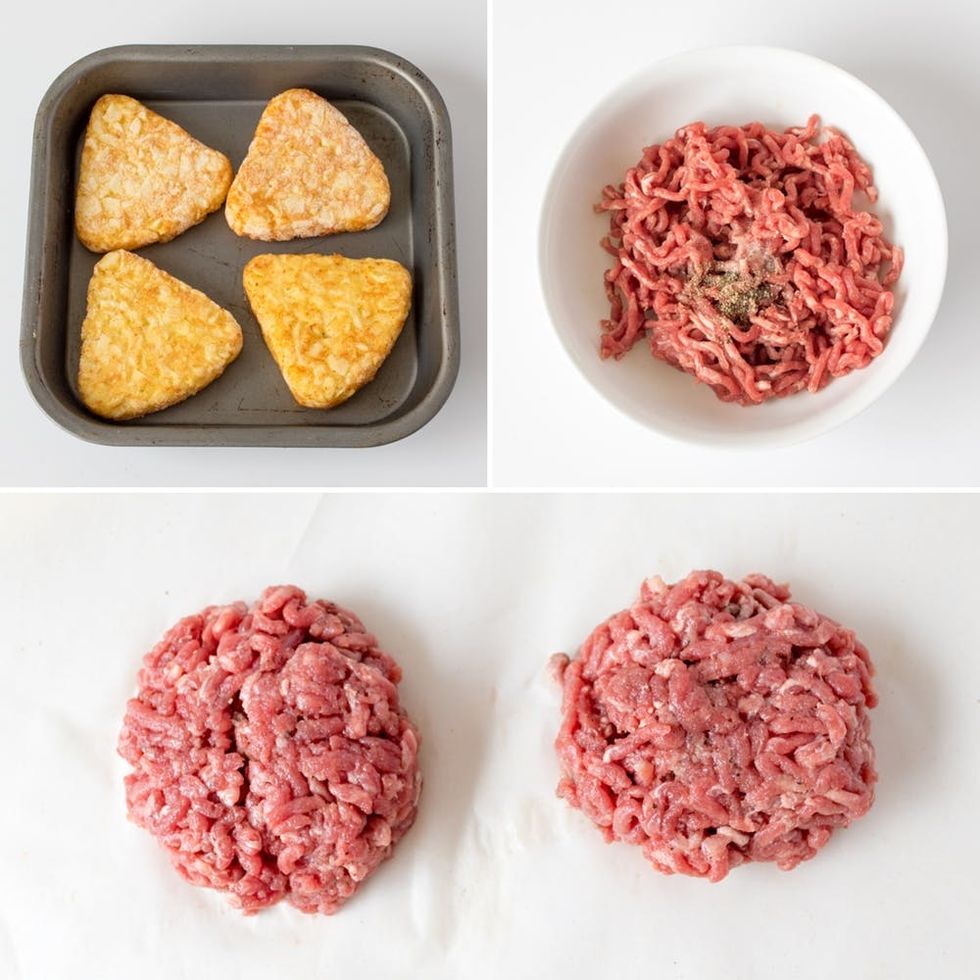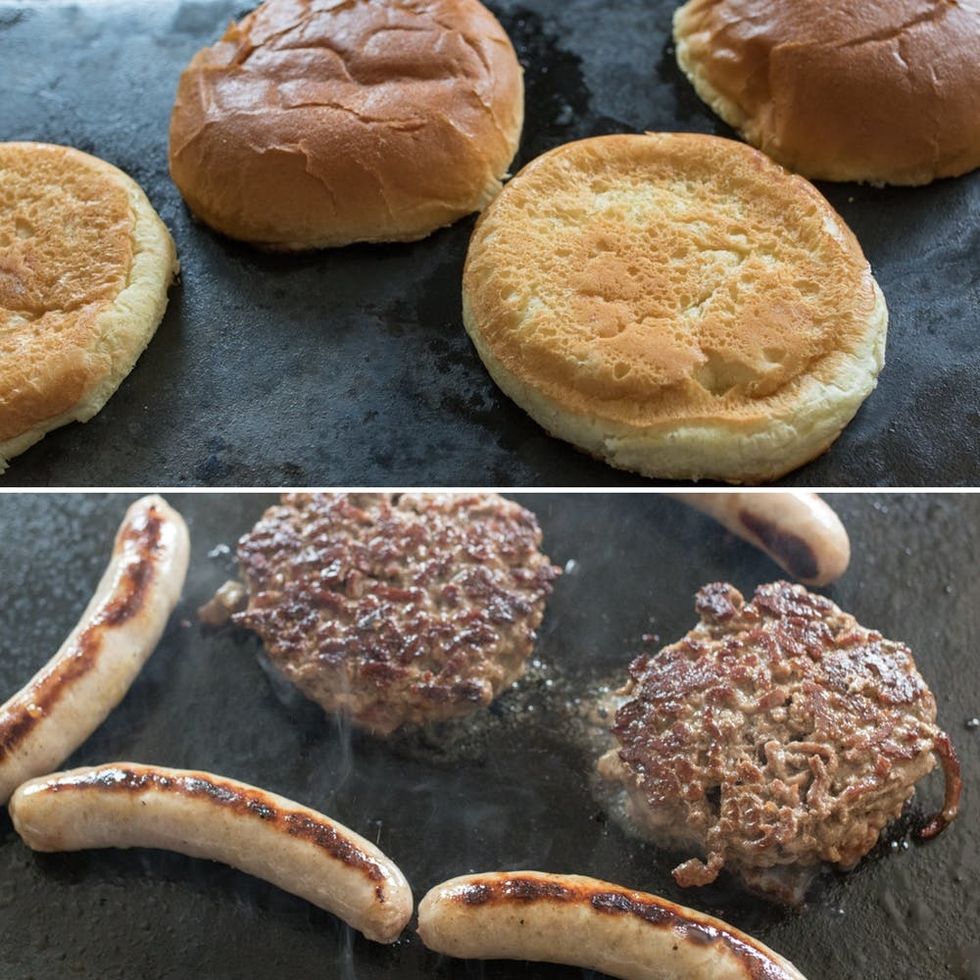 Preheat a griddle or large skillet. Brush the insides of the brioche rolls with the oil and place them on the griddle until toasted on the inside (about 45-60 seconds on a hot griddle). Place the burgers and sausages on the griddle and cook, turning once, until cooked throughout (about 5-7 minutes). Slice the sausages in half and give them another minute on the griddle to brown them on the inside. Take the burgers and sausages off the griddle and keep them warm in the (recently turned off) oven with the hash browns.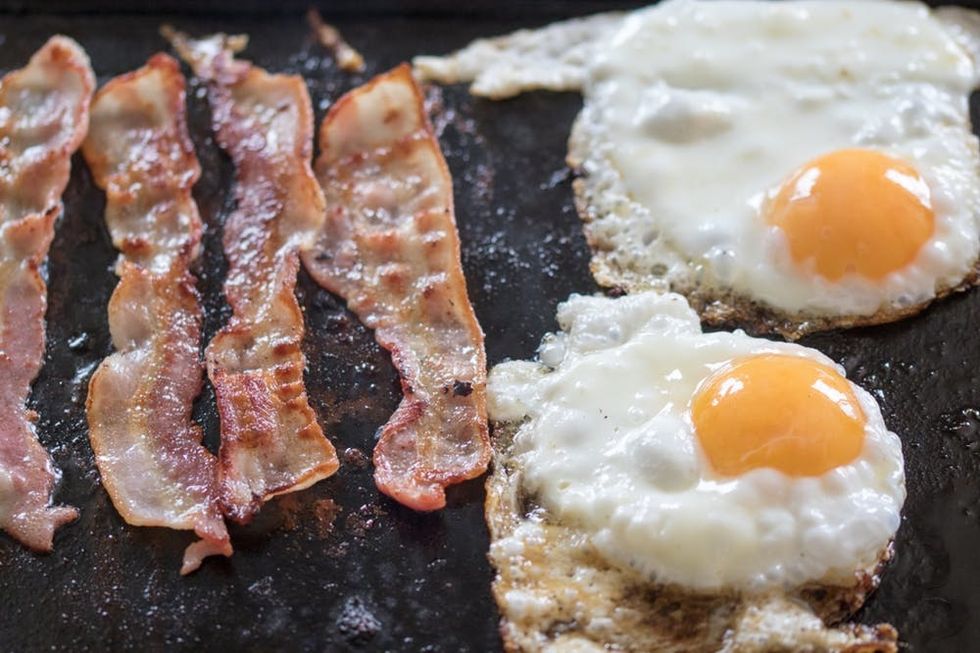 Add the bacon and eggs to the griddle, and cook, turning the bacon once, until done to your liking.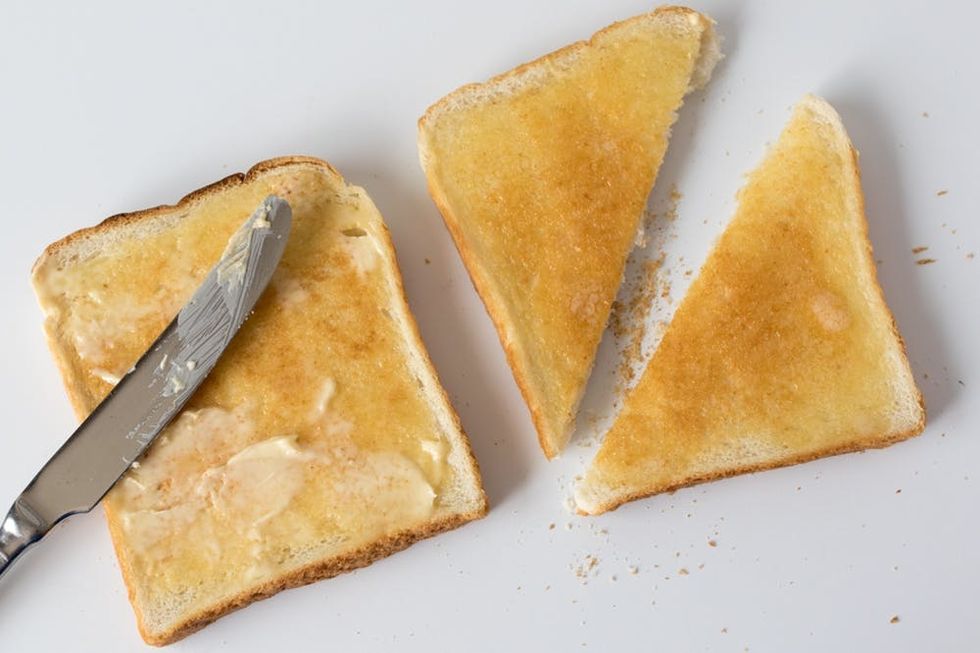 Toast and butter the bread, and cut each piece into two triangles.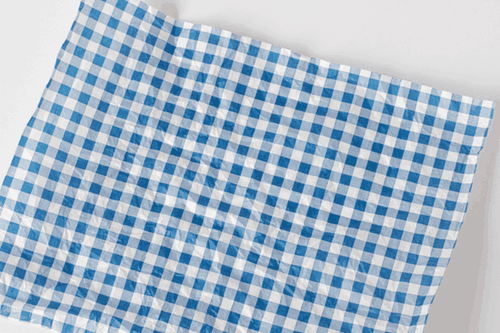 Now it's time to assemble the burgers. Place the bottom of the burger rolls on plates. Add lettuce and tomato slices. Top with the burger and cheese, followed by the hash brown (one or two, depending on how big they are), sausage, toast, egg and bacon. Drizzle on some ketchup, then place the burger tops on and serve.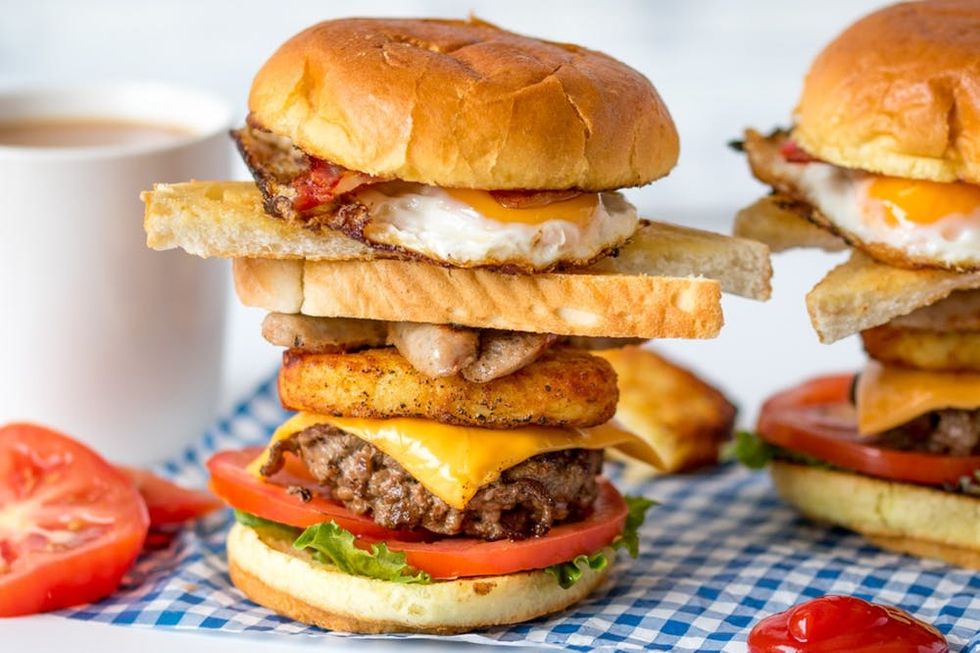 The question is, can you eat a whole one?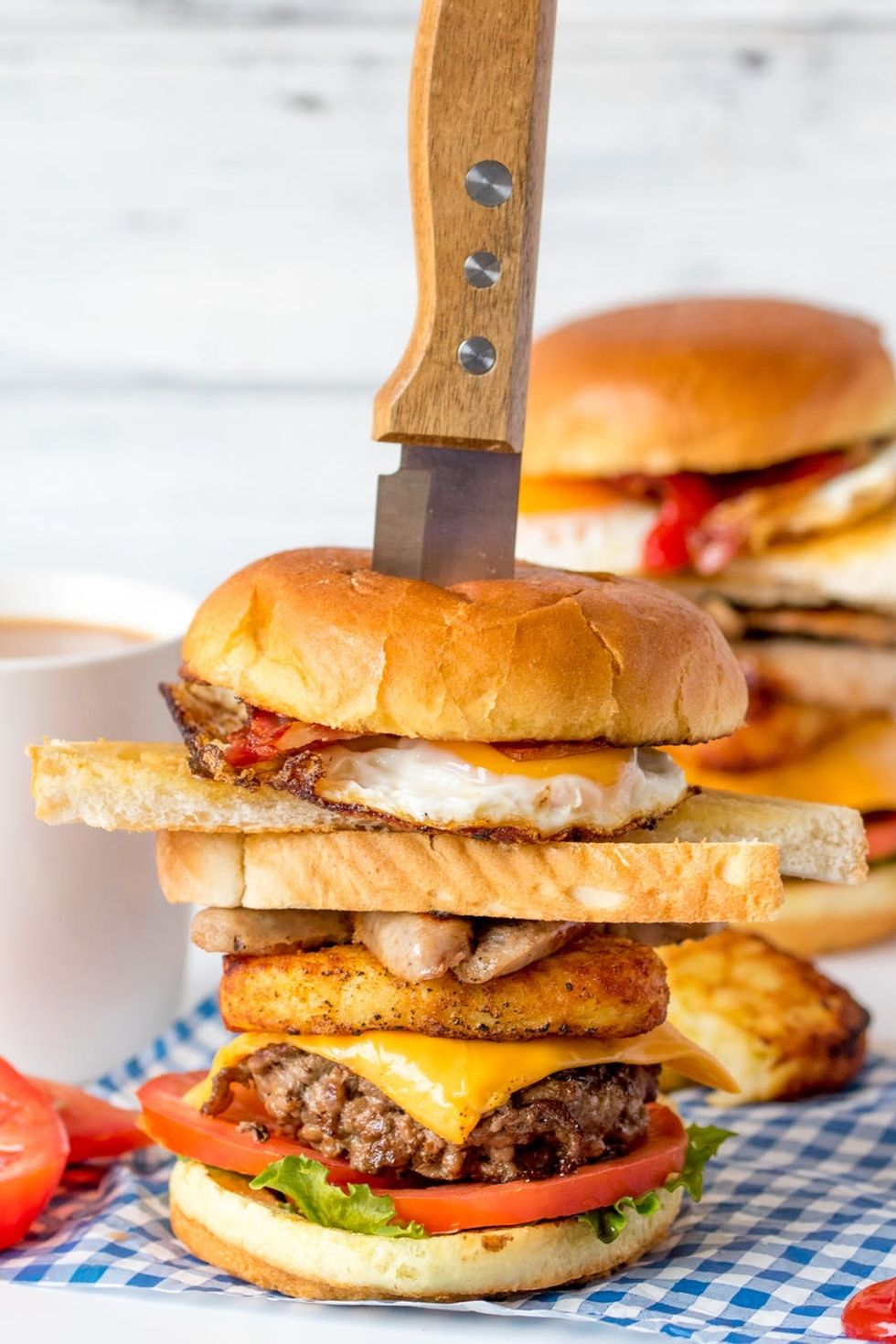 Share your belly-busting burgers by tagging us on Instagram + using the hashtag #iamcreative!
Nicky Corbishley
Nicky lives in Cheshire in the UK with her husband Chris and their two children Gracey and Lewis. She spends her days creating, photographing and writing recipes for her blog
Kitchen Sanctuary
.