Fall TV 2018's Funny Leading Ladies
Sep 04, 2018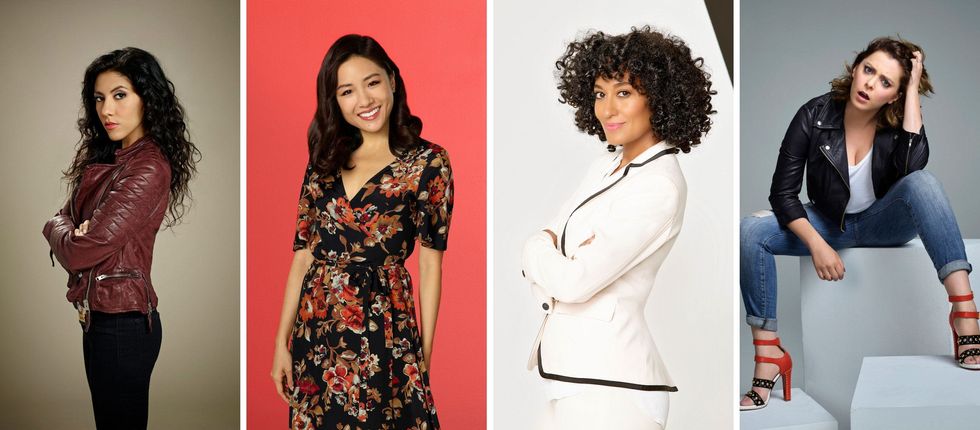 The 2018 fall TV season is just overflowing with talented women. Some have a knack for making us cry — ahem, Mandy Moore and Chrissy Metz — while others give us the gift of laughter. Here are a few of our favorite funny ladies leading the upcoming season. (Photos via Mary Ellen Matthews/NBC + ABC/Bob D'Amico + Nino Muñoz/The CW)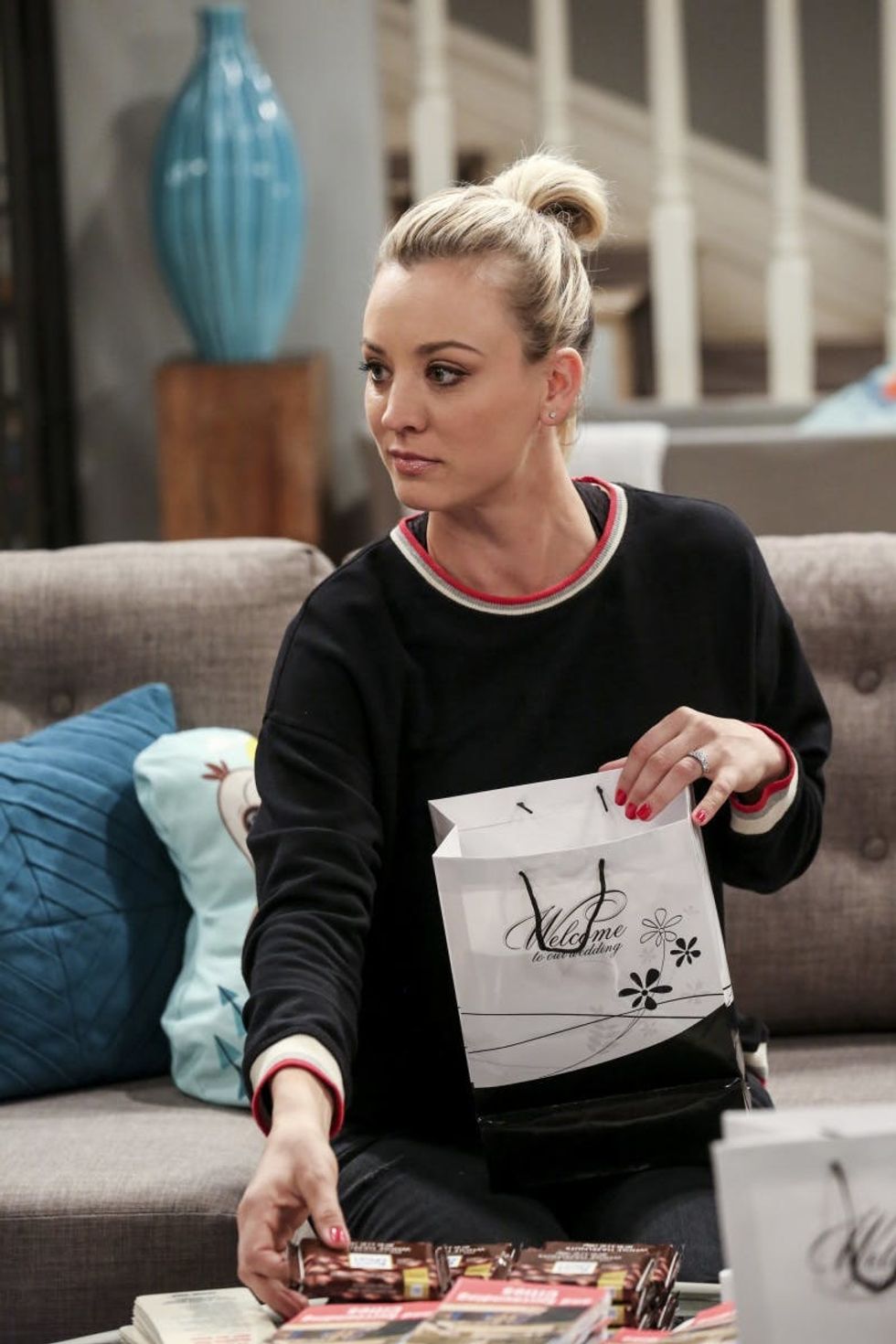 Kaley Cuoco,
The Big Bang Theory
:
Cuoco was the only woman in the main cast when
The Big Bang Theory
started more than 10 years ago. The show has changed a lot since then, but her character has been a constant through all 11 (going on 12) seasons. (Photo via Michael Yarish/Warner Bros. Entertainment)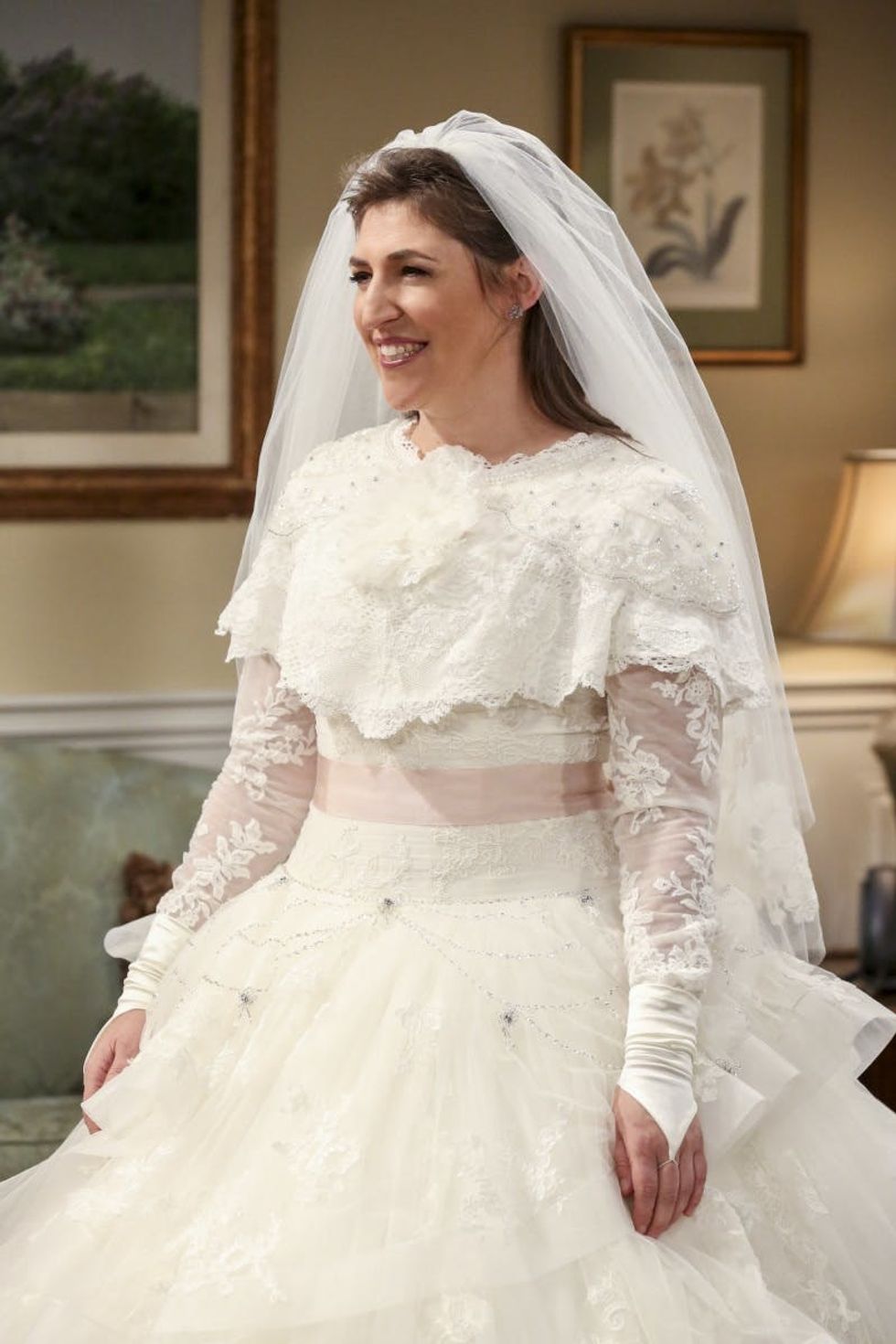 Mayim Bialik,
The Big Bang Theory
:
Jim Parsons' Sheldon truly met his match in Bialik's Amy. Their romance was improbable and slow to build, but that just made the payoff of their season 11 wedding all the more worth it. (Photo via Michael Yarish/CBS)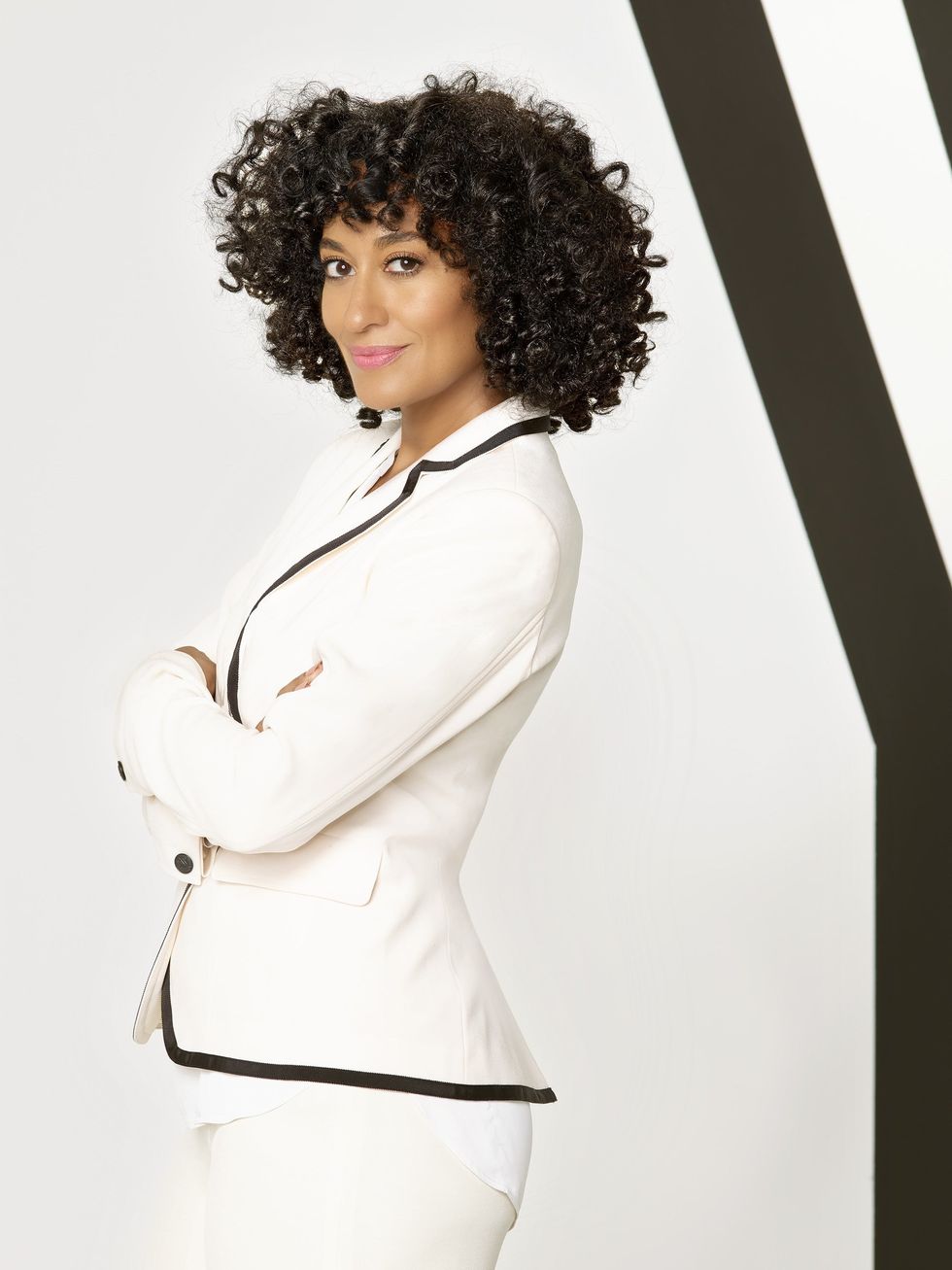 Tracee Ellis Ross,
Black-ish
:
There's a reason Ross won the 2017 Golden Globe for Best Actress in a TV Musical or Comedy. Her performance as Rainbow Johnson on
Black-ish
is one of the funniest, most well-rounded performances on TV — she'll make you laugh, cry, and then laugh again, all in the span of 30 minutes. (Photo via ABC/Bob D'Amico)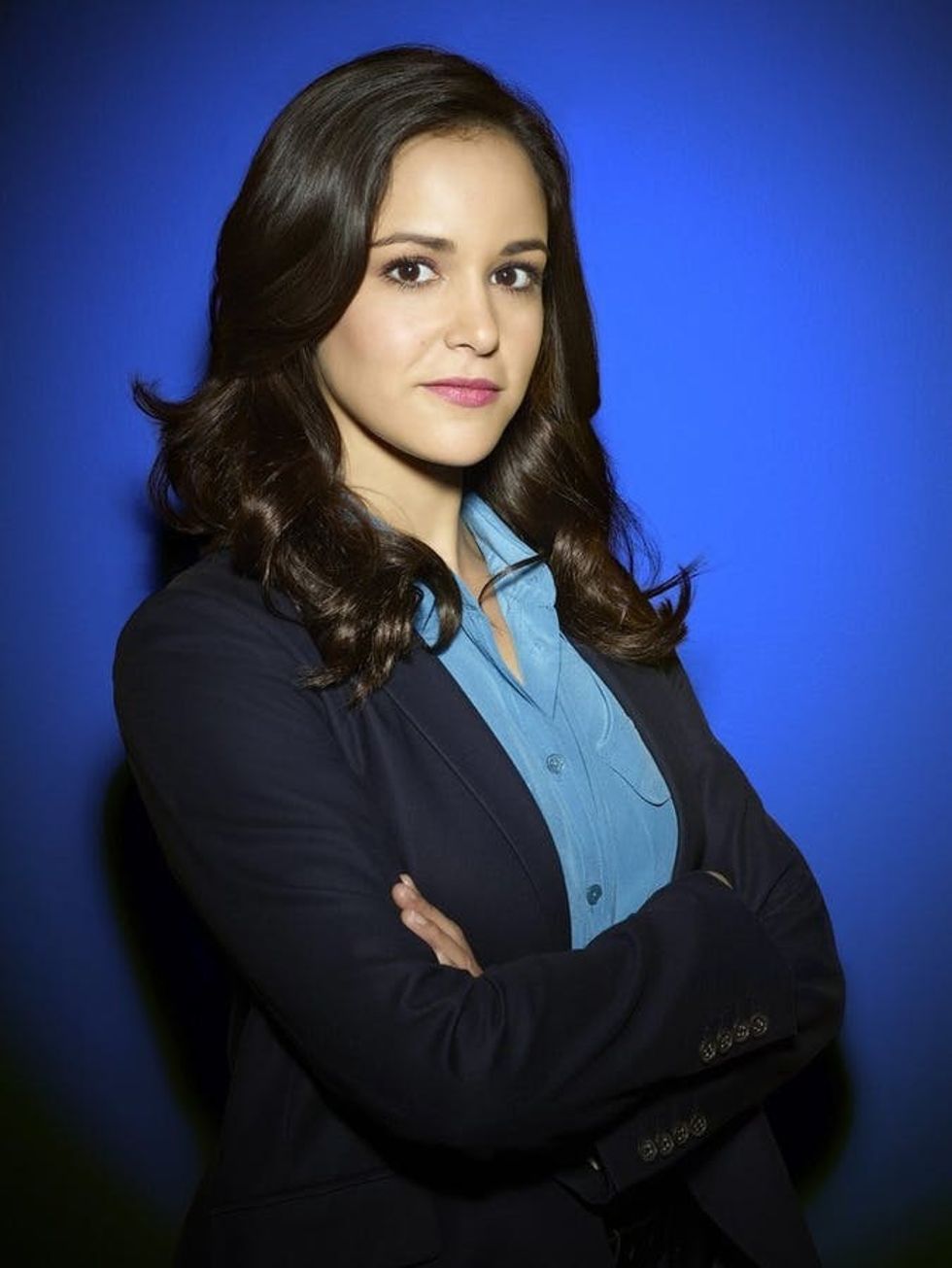 Melissa Fumero,
Brooklyn Nine-Nine
:
Fumero's straight-laced, ambitious, hyper-organized Detective Amy Santiago is one of the best female characters on TV, and the perfect foil to Andy Samberg's Jake Peralta. (Photo via Scott Schafer/NBC)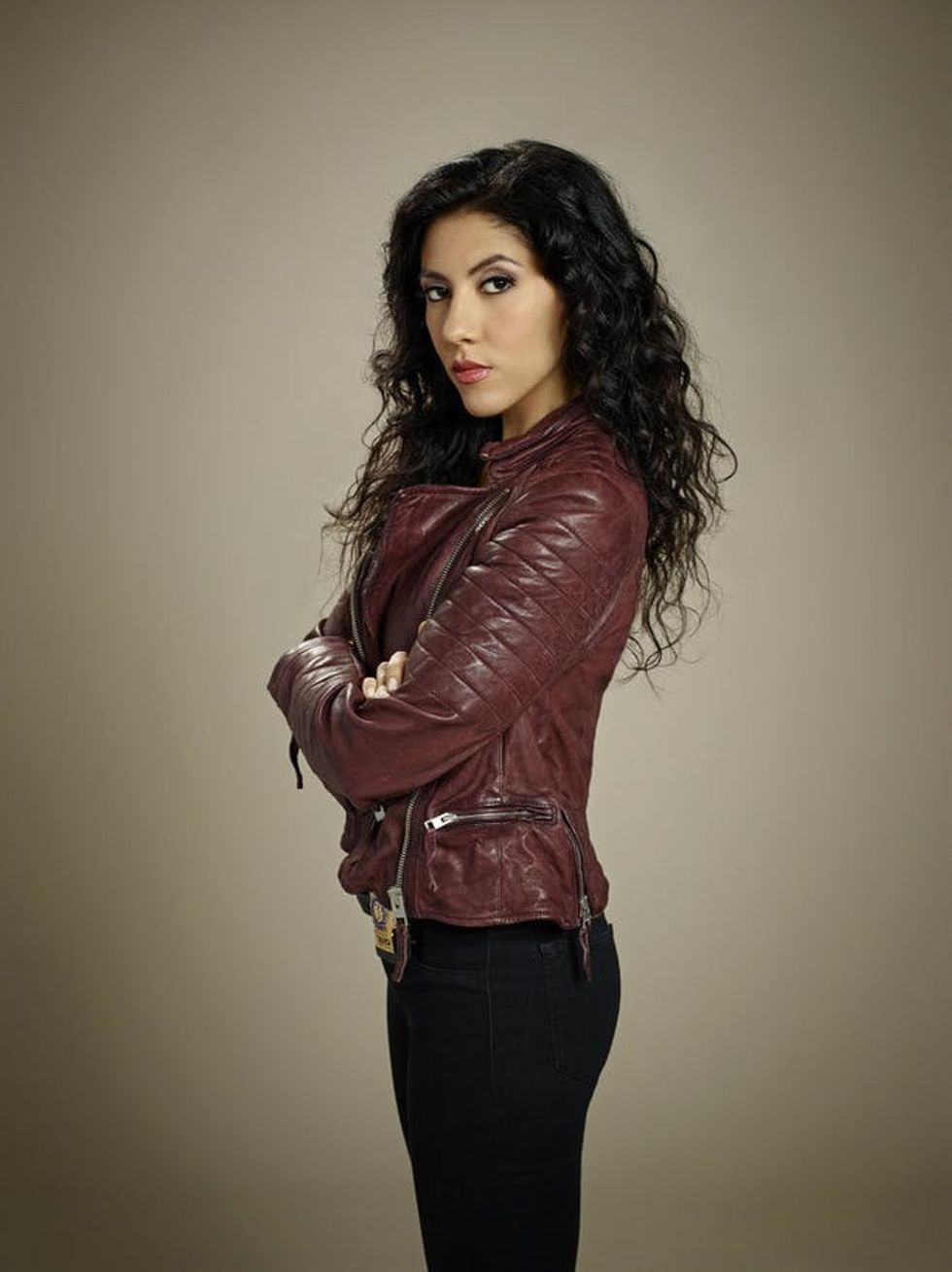 Stephanie Beatriz,
Brooklyn Nine-Nine
:
Beatriz's deadpan performance as Rosa Diaz is so good and so funny that it's actually jarring to see her out of character. We know intellectually that Rosa is just a role she's playing, but she plays it
so
well. (Photo via Mary Ellen Matthews/NBC)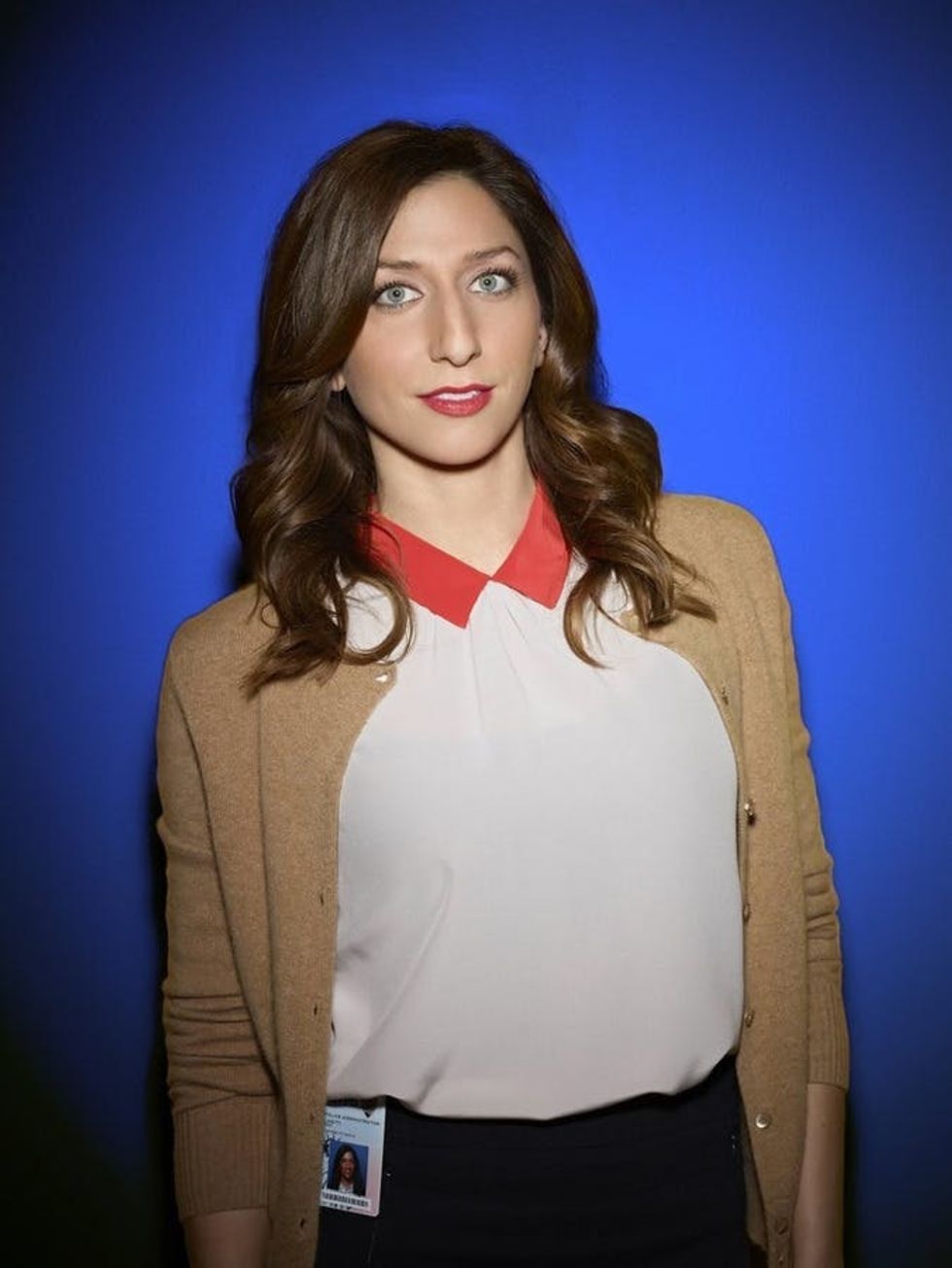 Chelsea Peretti,
Brooklyn Nine-Nine
:
There's no one else quite like Gina Linetti. We both fear her and aspire to be her, and that's due in no small part to Peretti's hilarious performance. (Photo via Scott Schafer/NBC)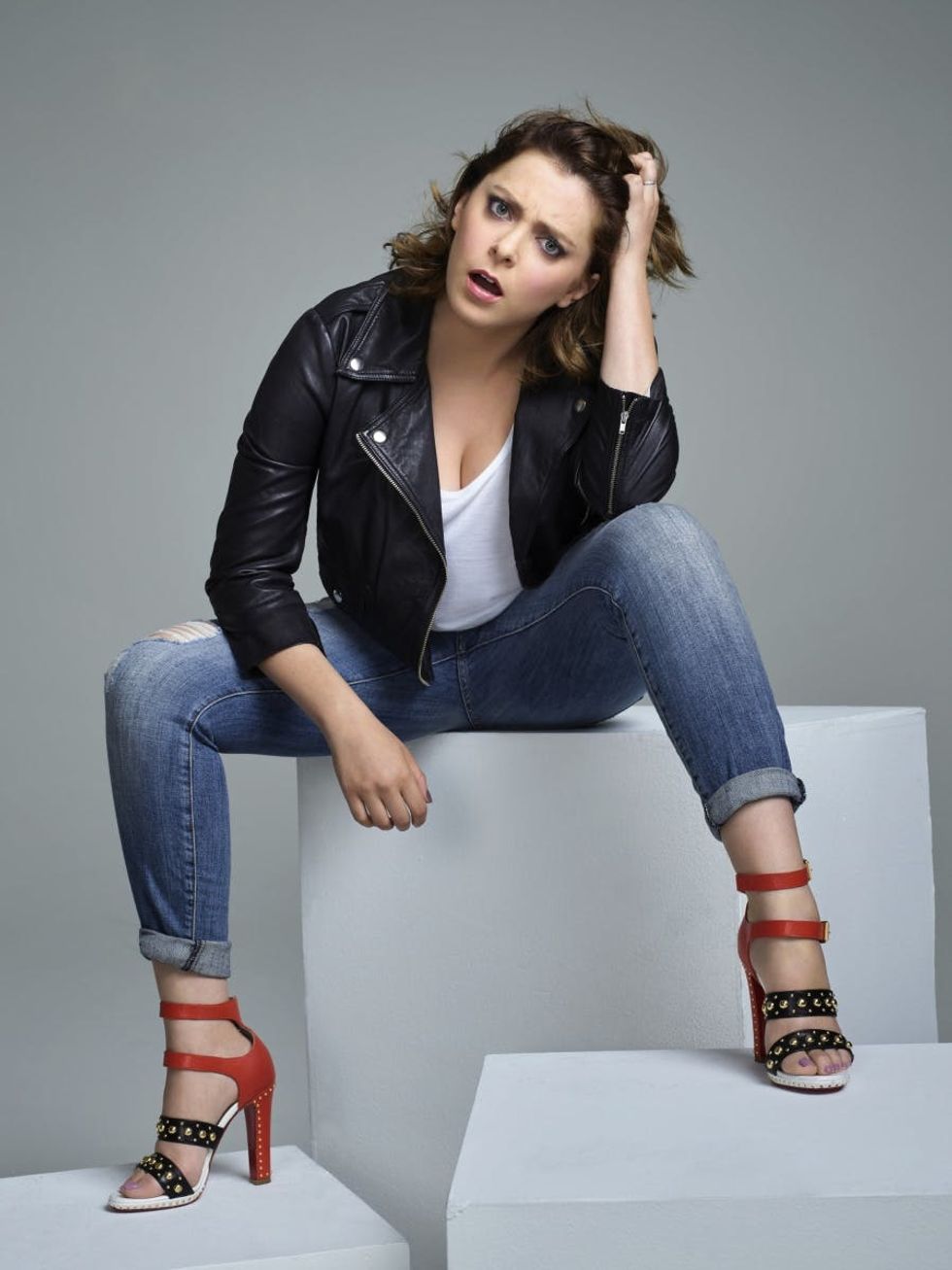 Rachel Bloom,
Crazy Ex-Girlfriend
:
Bloom isn't just a star in front of the camera — she co-created
Crazy Ex-Girlfriend
with Aline Brosh McKenna and co-writes every song that goes into the show. She brings her special brand of humor to all of it, but she also isn't afraid to tackle more serious topics, such as mental illness and sobriety. (Photo via Nino Muñoz/The CW)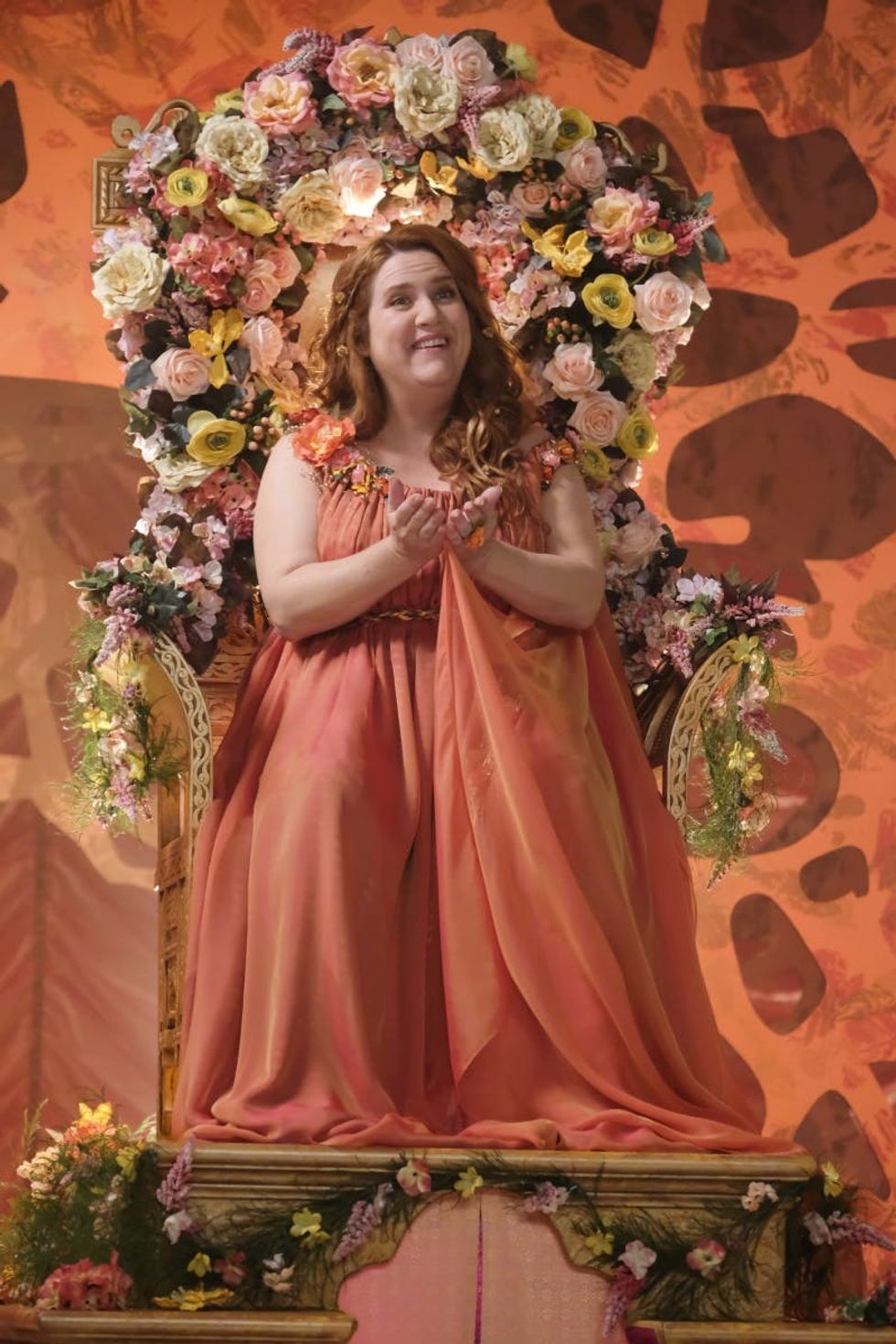 Donna Lynne Champlin,
Crazy Ex-Girlfriend
:
Champlin is the strongest singer on
Crazy Ex-Girlfriend
, and she also has some of the best songs. We'd give her an Emmy just for her performance of season 3's
"The Miracle of Birth."
(Photo via Patrick Wymore/The CW)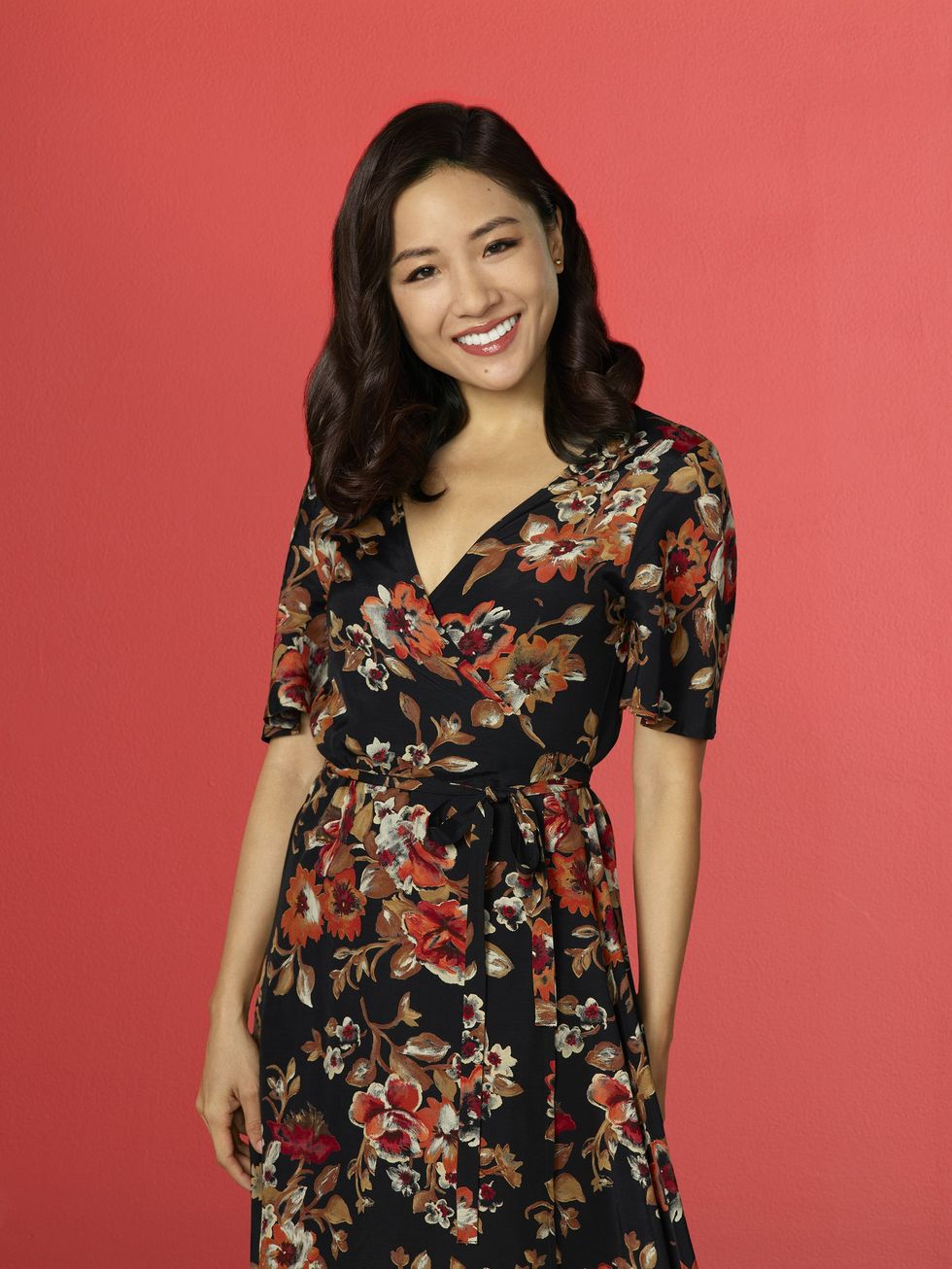 Constance Wu,
Fresh Off the Boat
:
If you only know Wu from her role in this summer's historic smash-hit rom-com
Crazy Rich Asians
, you're missing out. As Jessica, the no-nonsense, extremely type-A mom of three Taiwanese-American boys growing up in the '90s in Orlando, Florida, Wu is funny, relatable, and a joy to watch. (Photo via ABC/Bob D'Amico)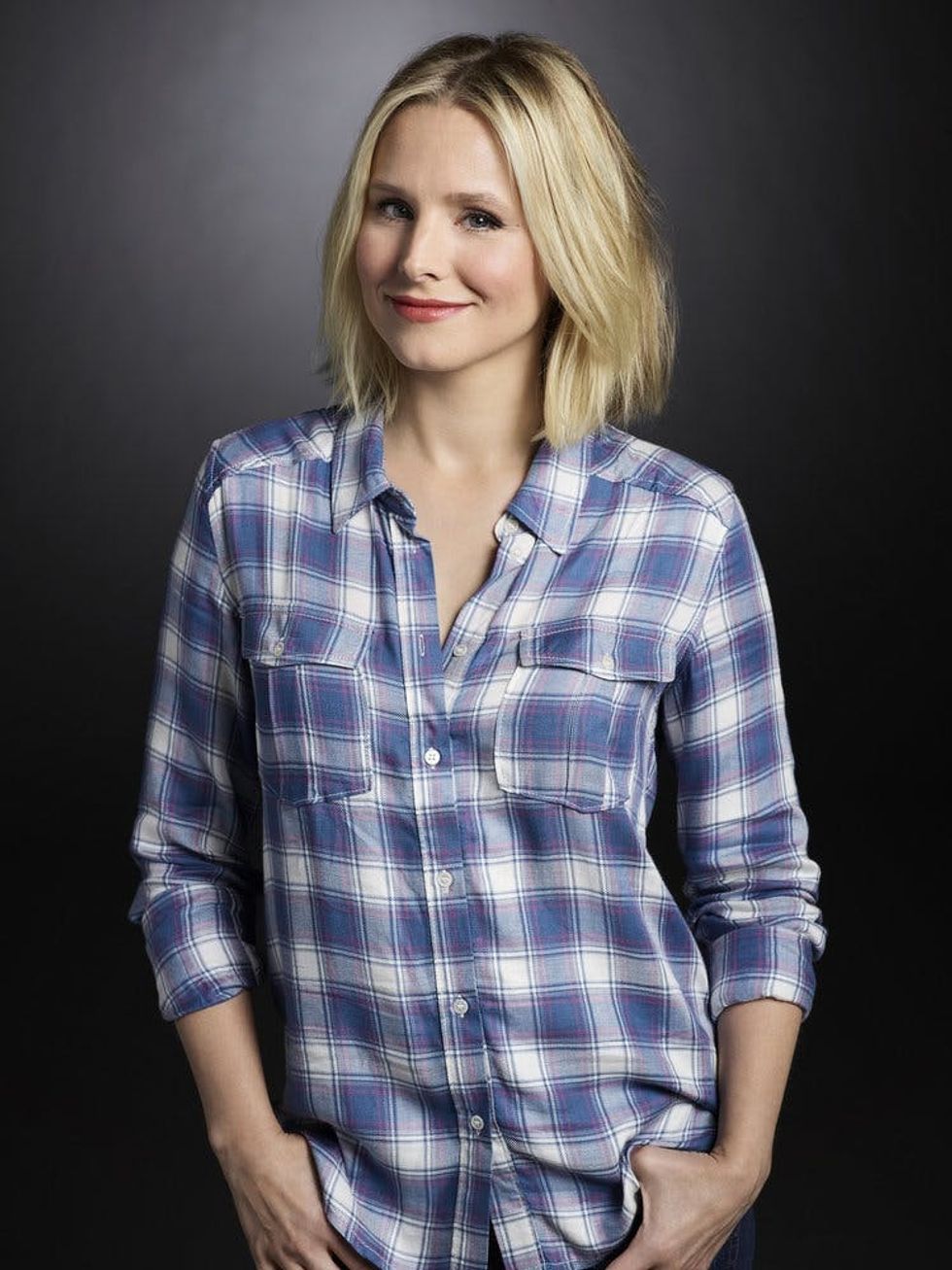 Kristen Bell,
The Good Place
:
Bell is forking hilarious as Eleanor Shellstrop, the self-centered but trying-to-be-better main protagonist on NBC's afterlife comedy. Eleanor is not a great person — before she died, she worked for a company that sold fake medicine to elderly people — but Bell makes you root for her anyway. (Photo via Robert Trachtenberg/NBC)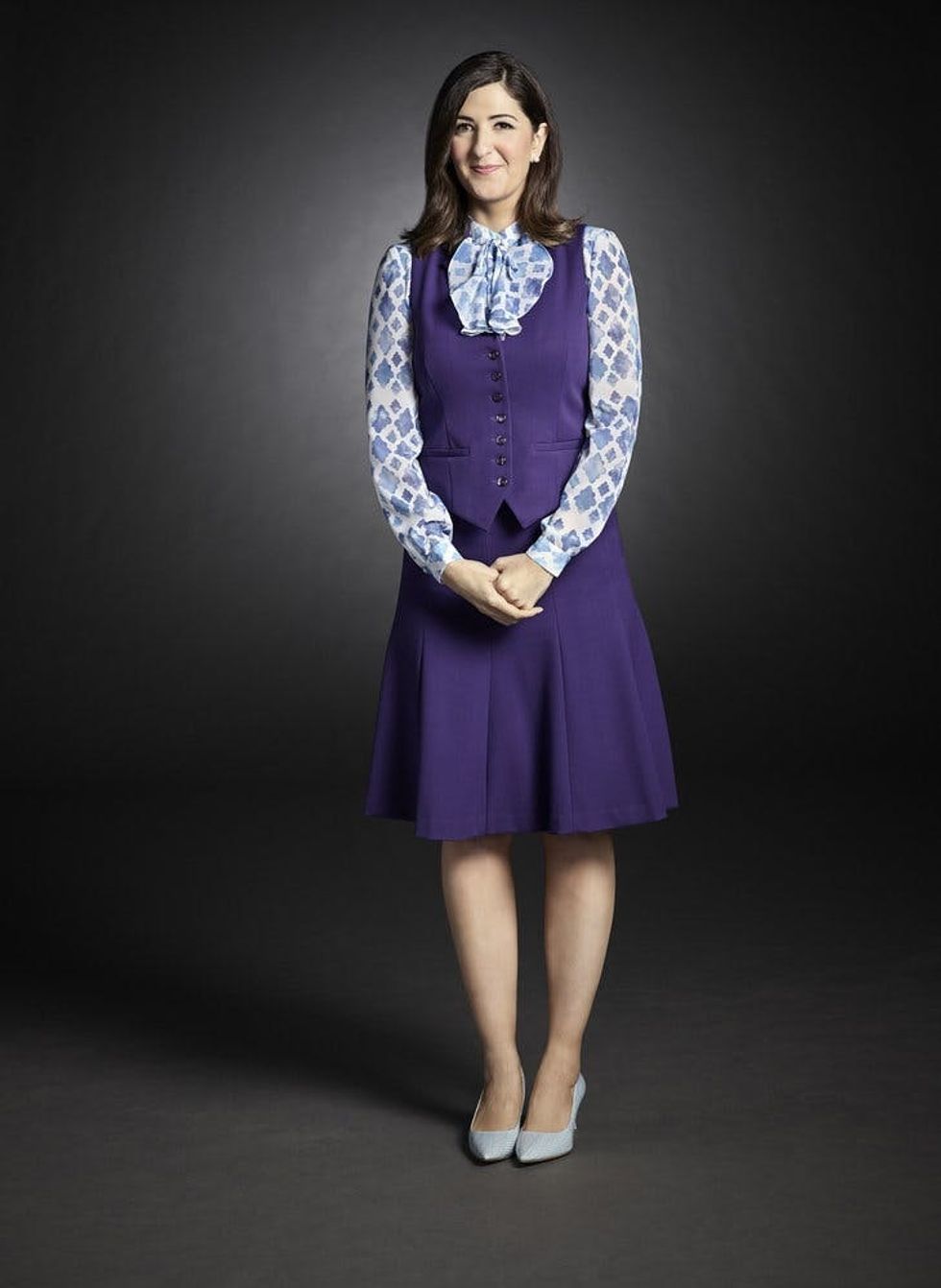 D'Arcy Carden,
The Good Place
:
As Janet, an all-knowing artificial intelligence creation — think: a walking, talking Amazon Alexa — Carden steals every scene she's in on
The Good Place
. Also, Bad Janet! Need we say more? (Photo via Robert Trachtenberg/NBC)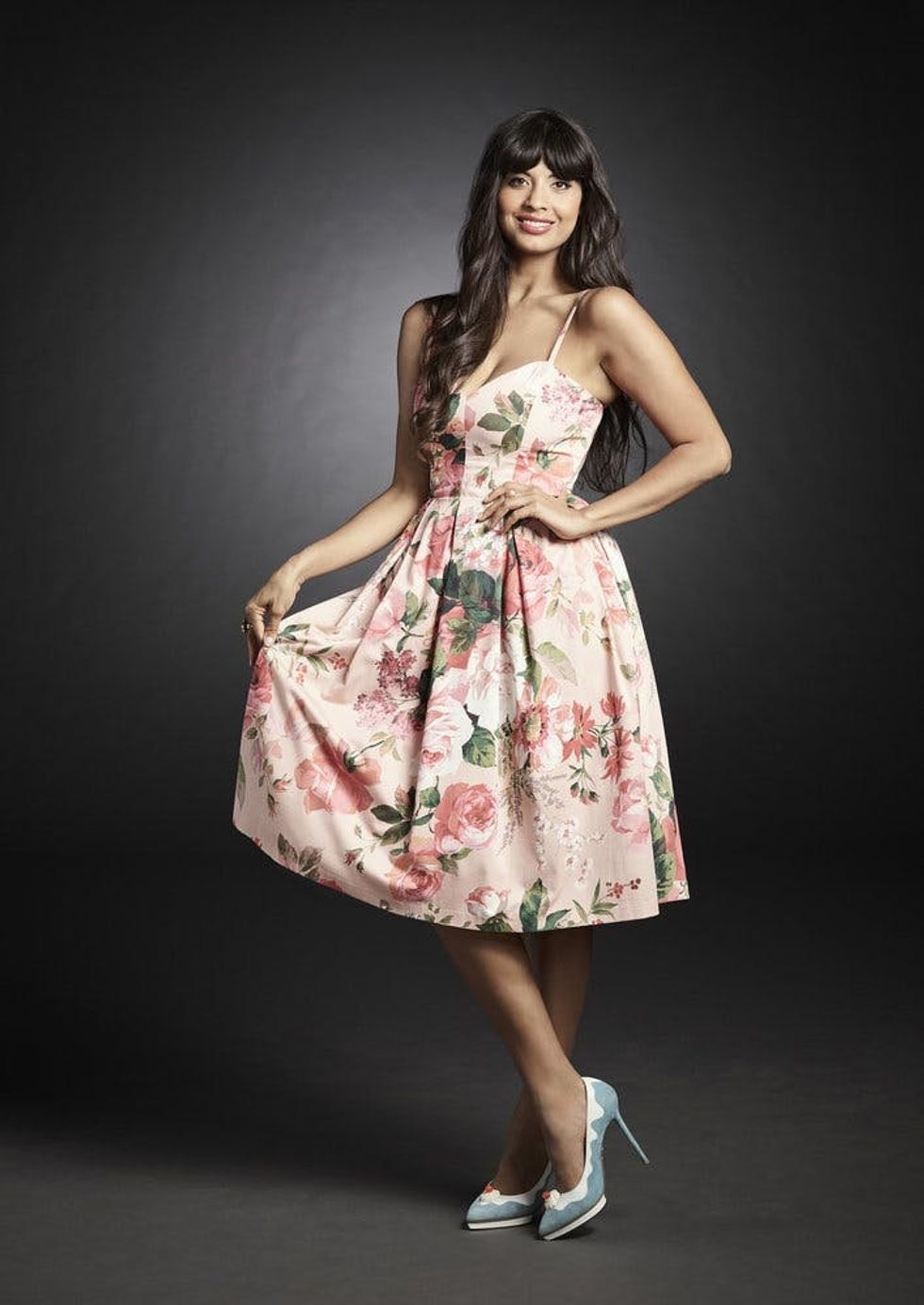 Jameela Jamil,
The Good Place
:
Jamil is note-perfect as the worldly, vain Tahani Al-Jamil, who name-drops like it's her job and has made an art of backhanded compliments. (Photo via Robert Trachtenberg/NBC)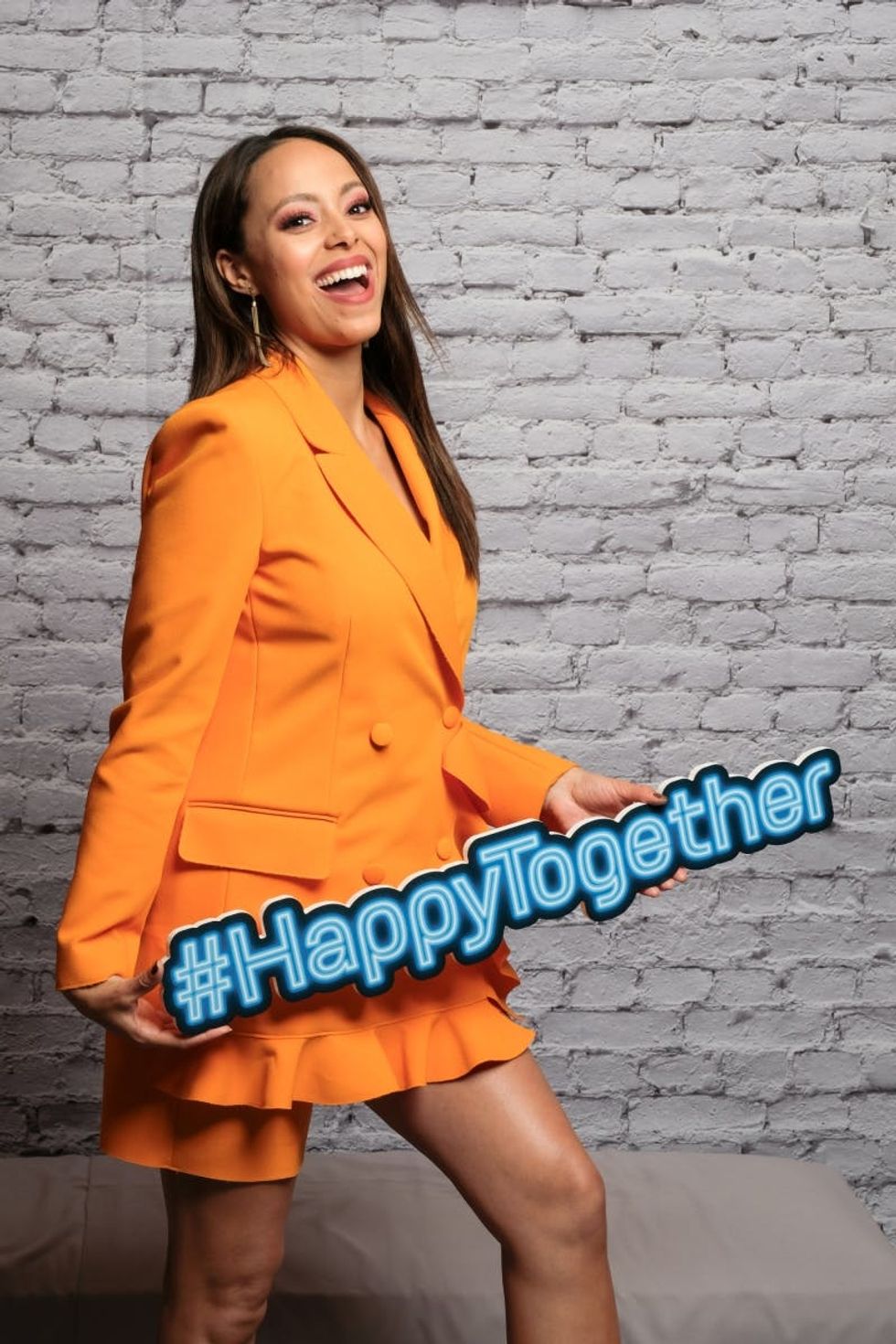 Amber Stevens West,
Happy Together
:
West proved she had comedy chops when she starred as Ashleigh on
Greek
, and we can't wait to see her CBS' new sitcom
Happy Together
, which centers around a pop star who moves into his accountant's attic. (It was inspired by Harry Styles' experience living in executive producer Ben Winston's attic.) (Photo via Timothy Kuratek/CBS)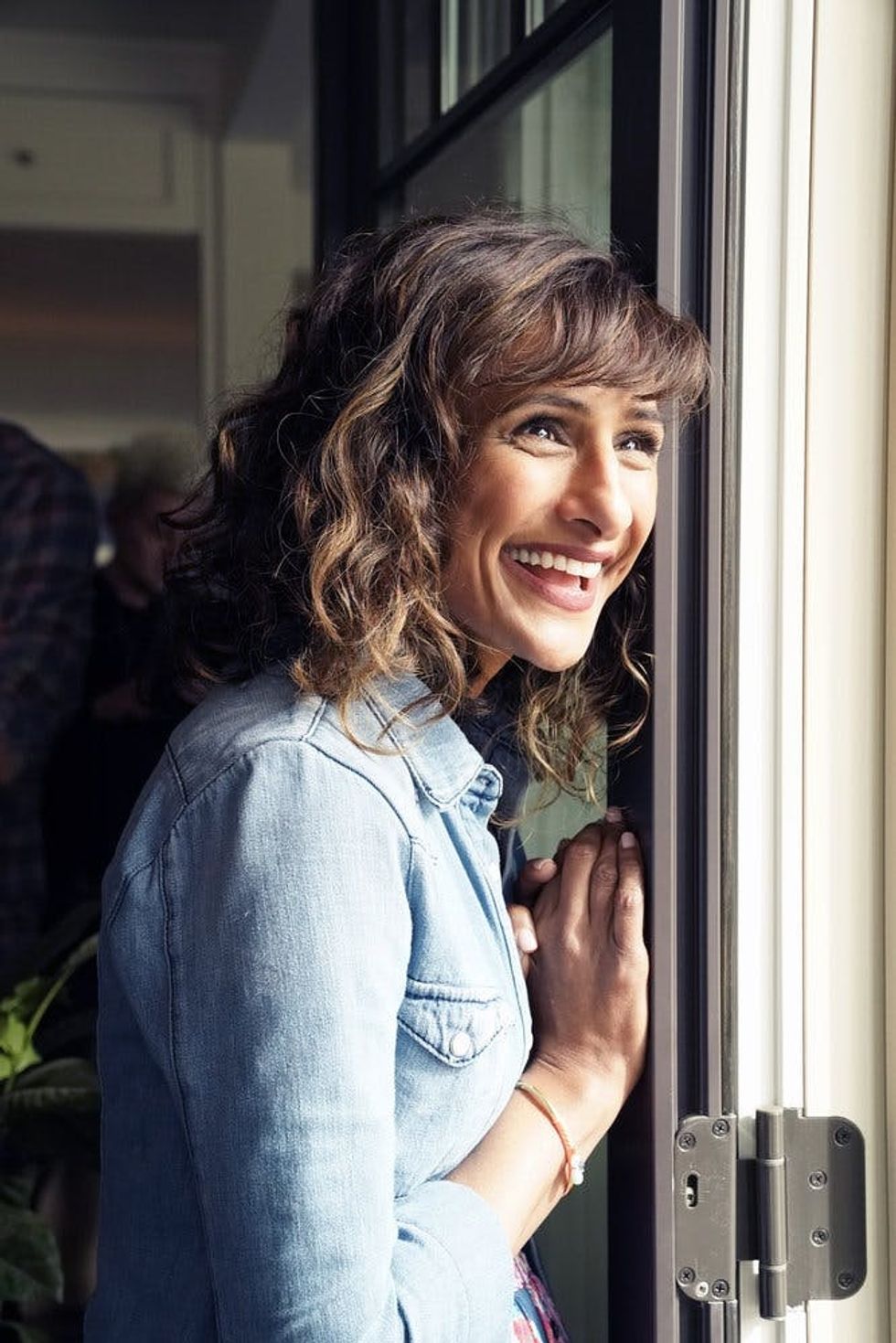 Sarayu Blue,
I Feel Bad
:
Blue has had smaller roles on several comedies, but this is her first time getting to shine as the lead — and we feel pretty good about
I Feel Bad
. (Sorry, we had to.) (Photo via Evans Vestal Ward/NBC)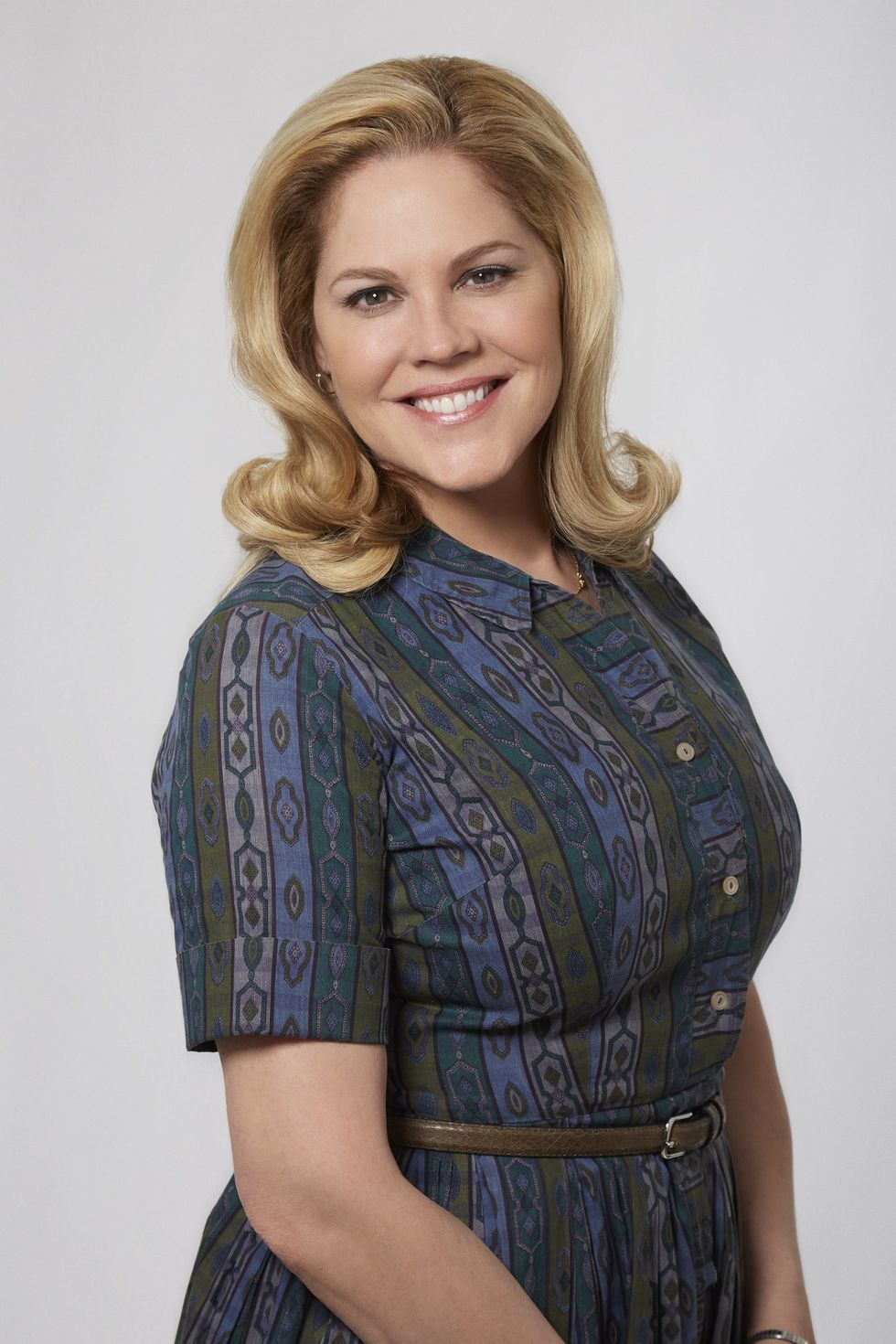 Mary McCormack,
The Kids Are Alright
:
We're already fans of McCormack's dramatic work on shows including
The West Wing
and
In Plain Sight
, and we're excited to see what she does on ABC's new 1970s-set family comedy. (Photo via ABC/Kevin Foley)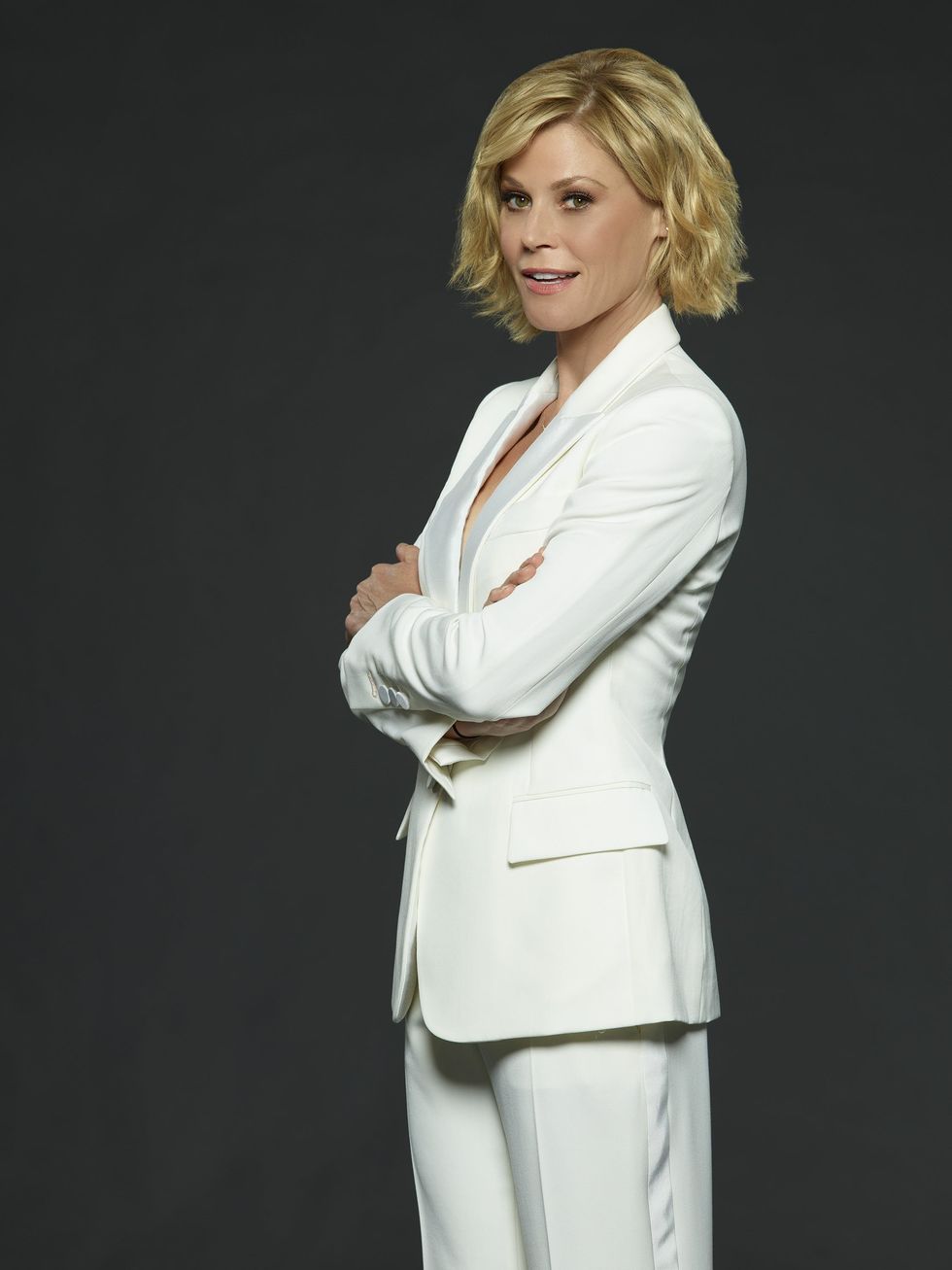 Julie Bowen,
Modern Family
:
Bowen has won two Emmys for her portrayal of Claire Dunphy on ABC's
Modern Family
, and going into the 10th season, she's still one of the best parts of the show. (Photo via ABC/Bob D'Amico)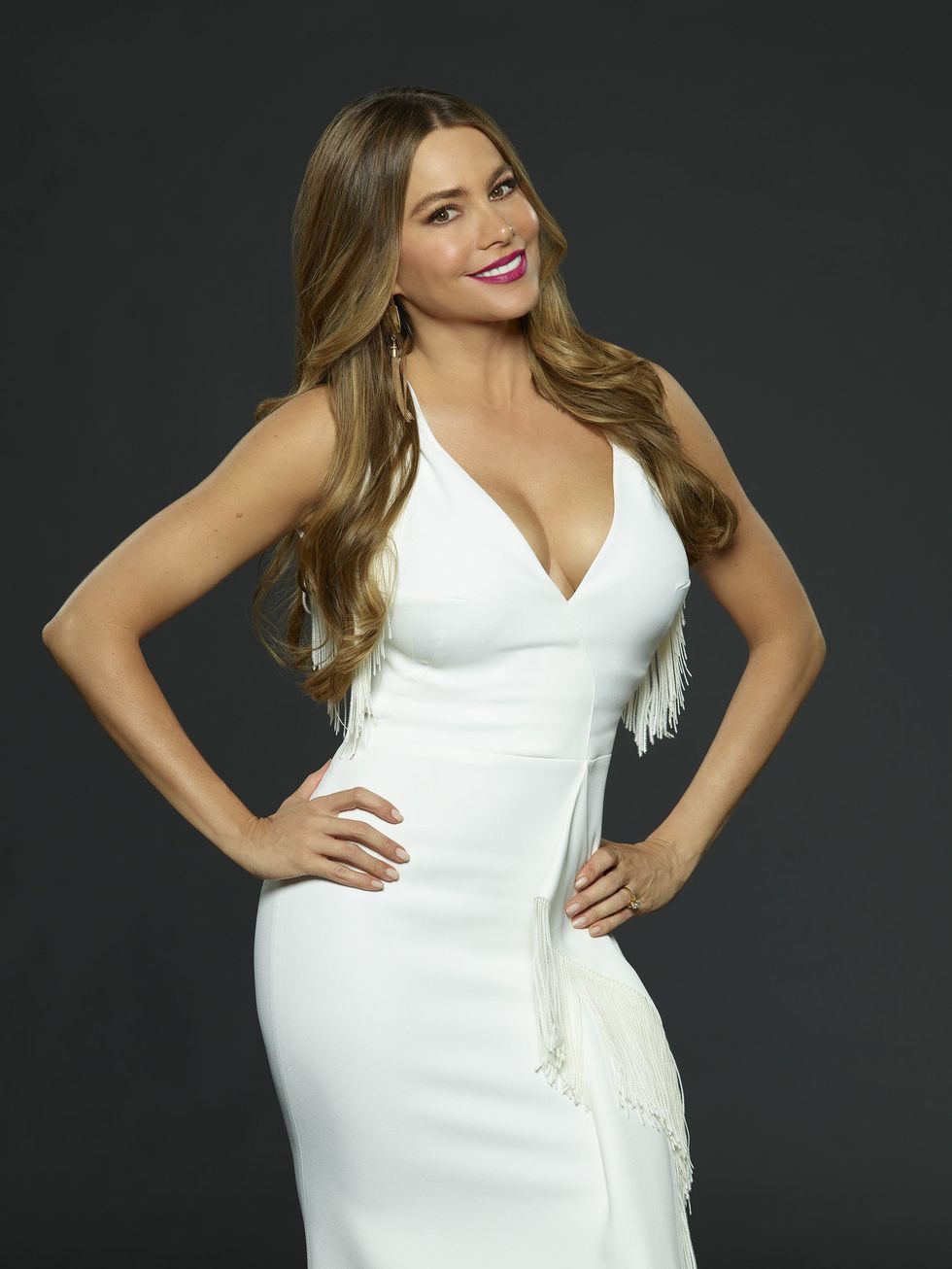 Sofia Vergara,
Modern Family
:
Vergara has racked up four Golden Globe nominations, four Emmy nominations, and three SAG Award nominations for her performance as Gloria Delgado-Pritchett, a role she's played for nearly 10 years. It's been fun to see the character develop over the last nine seasons, particularly with regards to her relationships with other characters, like Ty Burrell's Phil and Eric Stonestreet's Cam. (Photo via ABC/Bob D'Amico)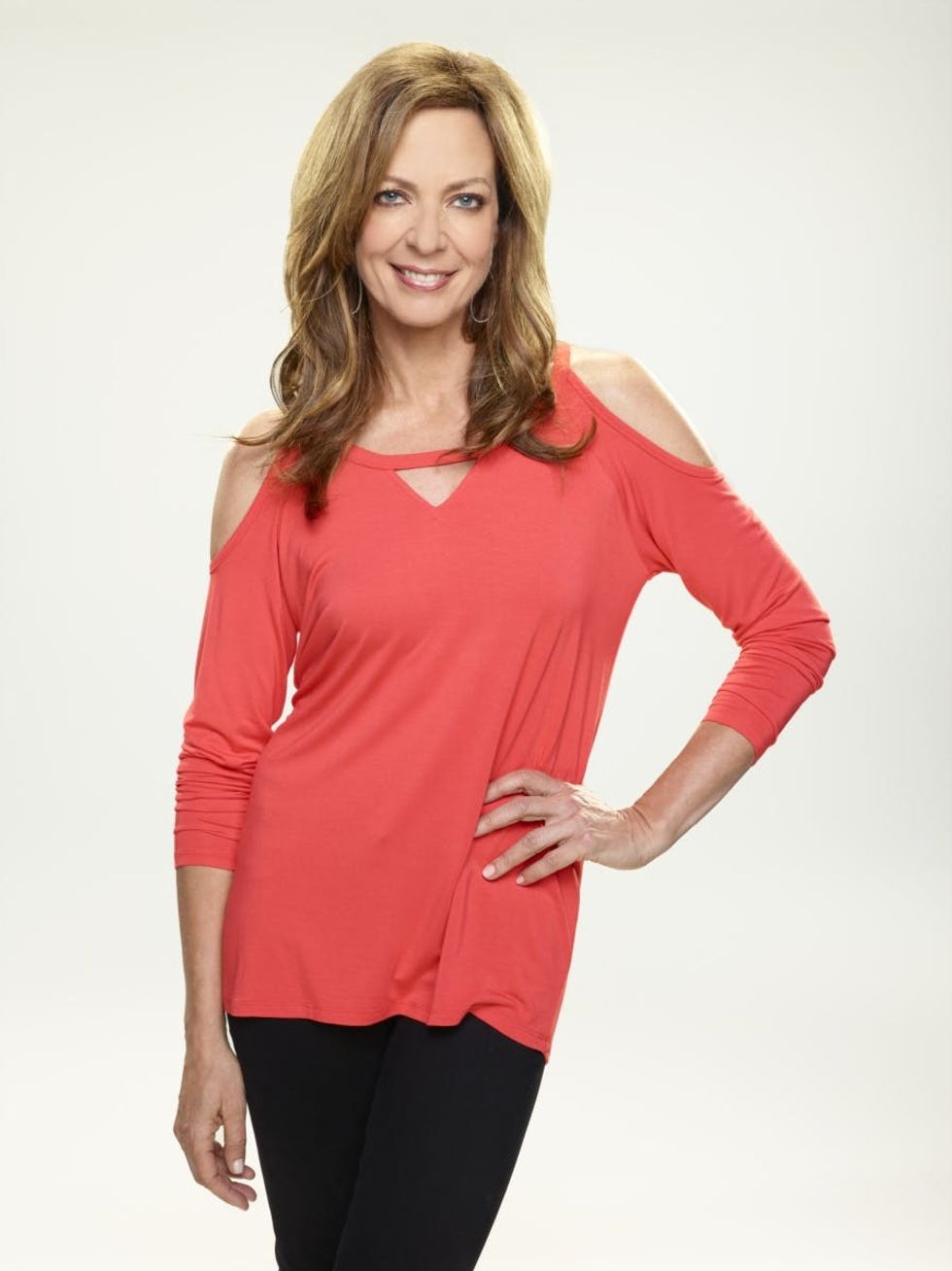 Allison Janney,
Mom
:
Before Janney won the Oscar for
I, Tonya
, she won two Emmys for
Mom
, which is going into its sixth season. Janney plays Bonnie Plunkett, the mom of Anna Faris' Christy Plunkett, who — like her mother — is a recovering alcoholic. (Photo via Robert Ascroft/CBS)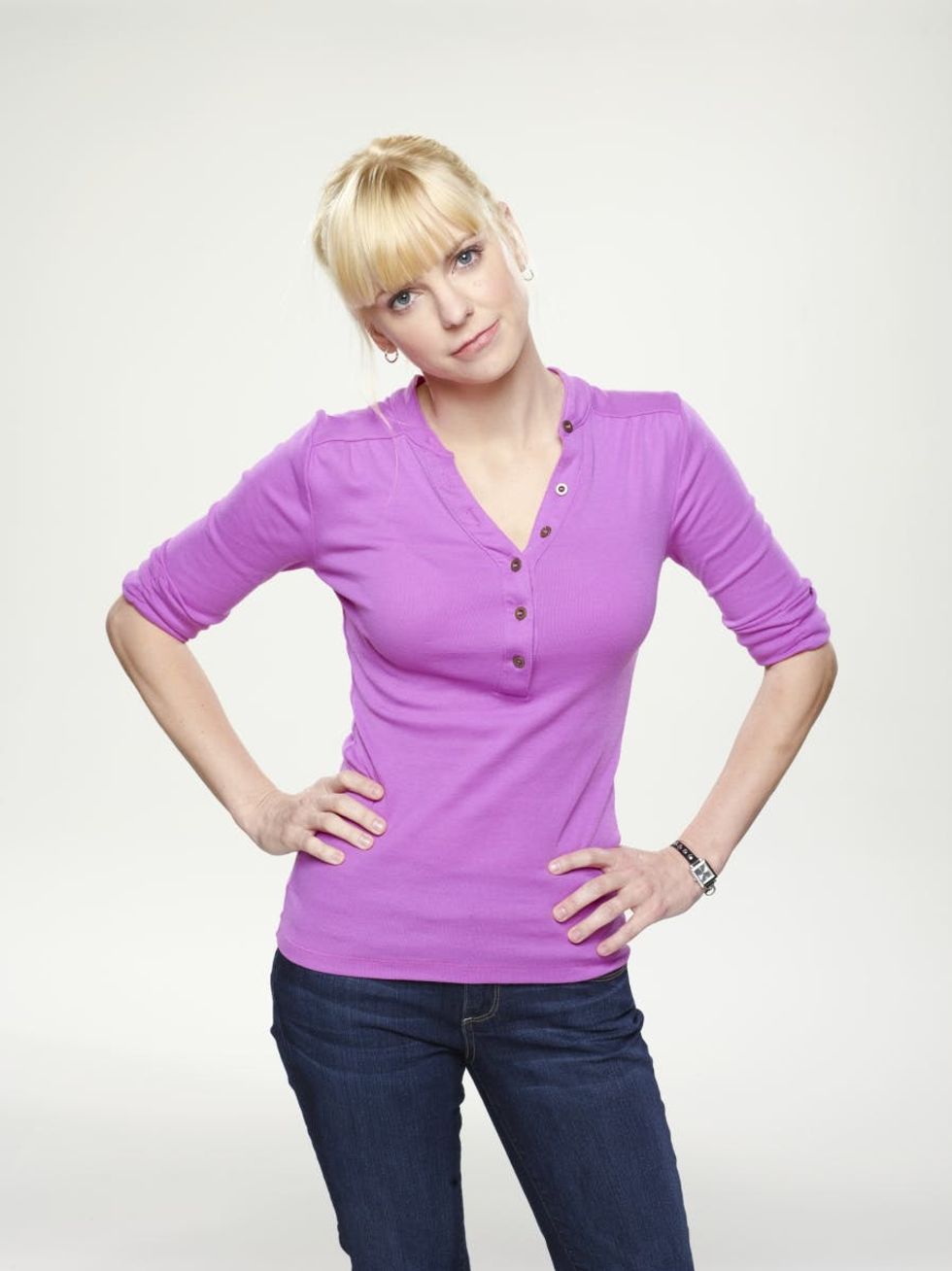 Anna Faris,
Mom
:
Faris is refreshingly unpretentious in her approach to comedy, and she has great timing and chemistry with costar Allison Janney.
Mom
tackles some difficult topics — it's built around two characters who struggle with addiction — but the show works because its leads work. (Photo via Robert Ascroft/CBS)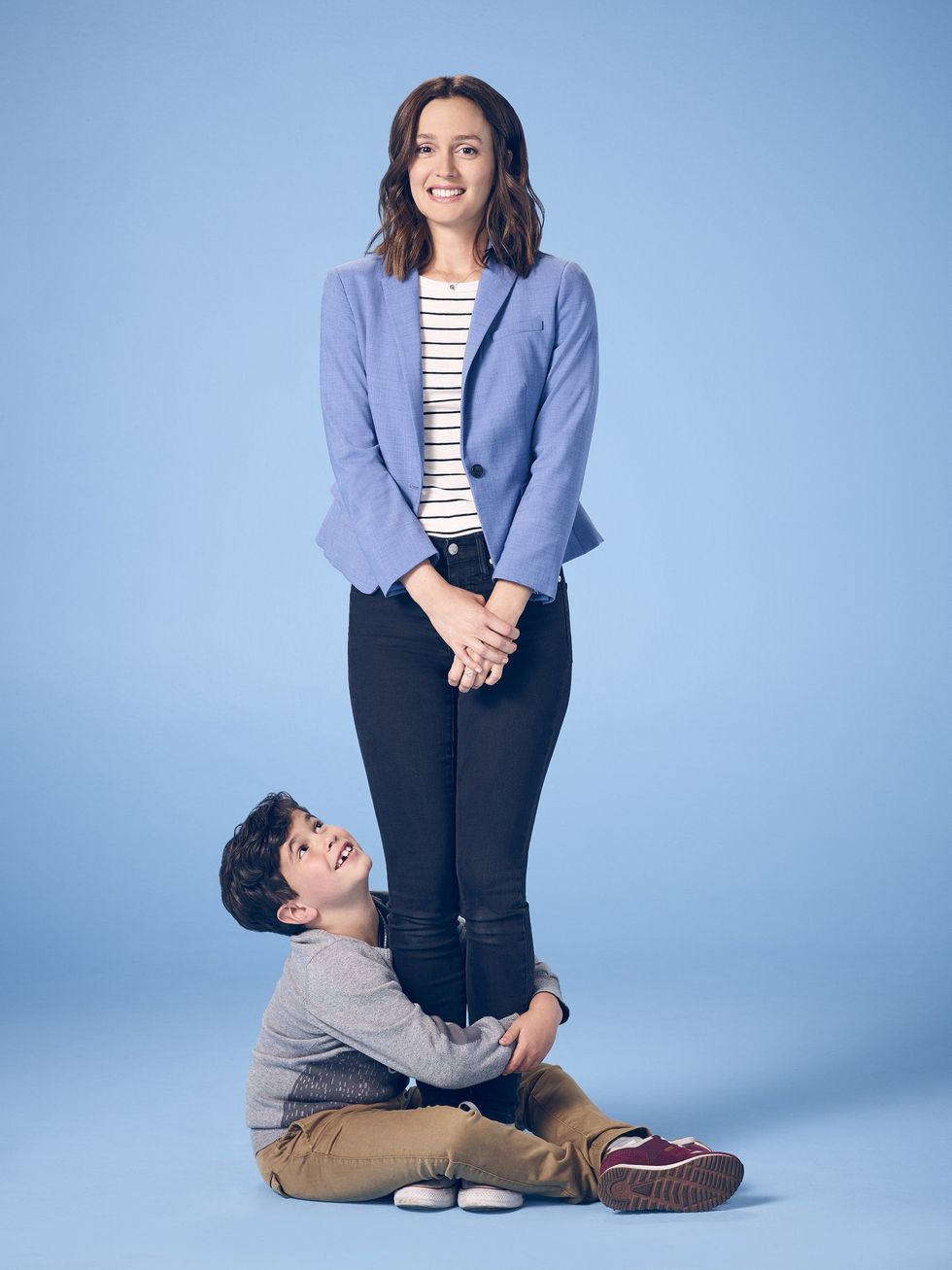 Leighton Meester,
Single Parents
:
Gossip Girl
wasn't a comedy, but Meester was low-key hilarious as Blair Waldorf, and now she's going all in for laughs on ABC's new comedy
Single Parents
. (Photo via ABC/F. Scott Schafer)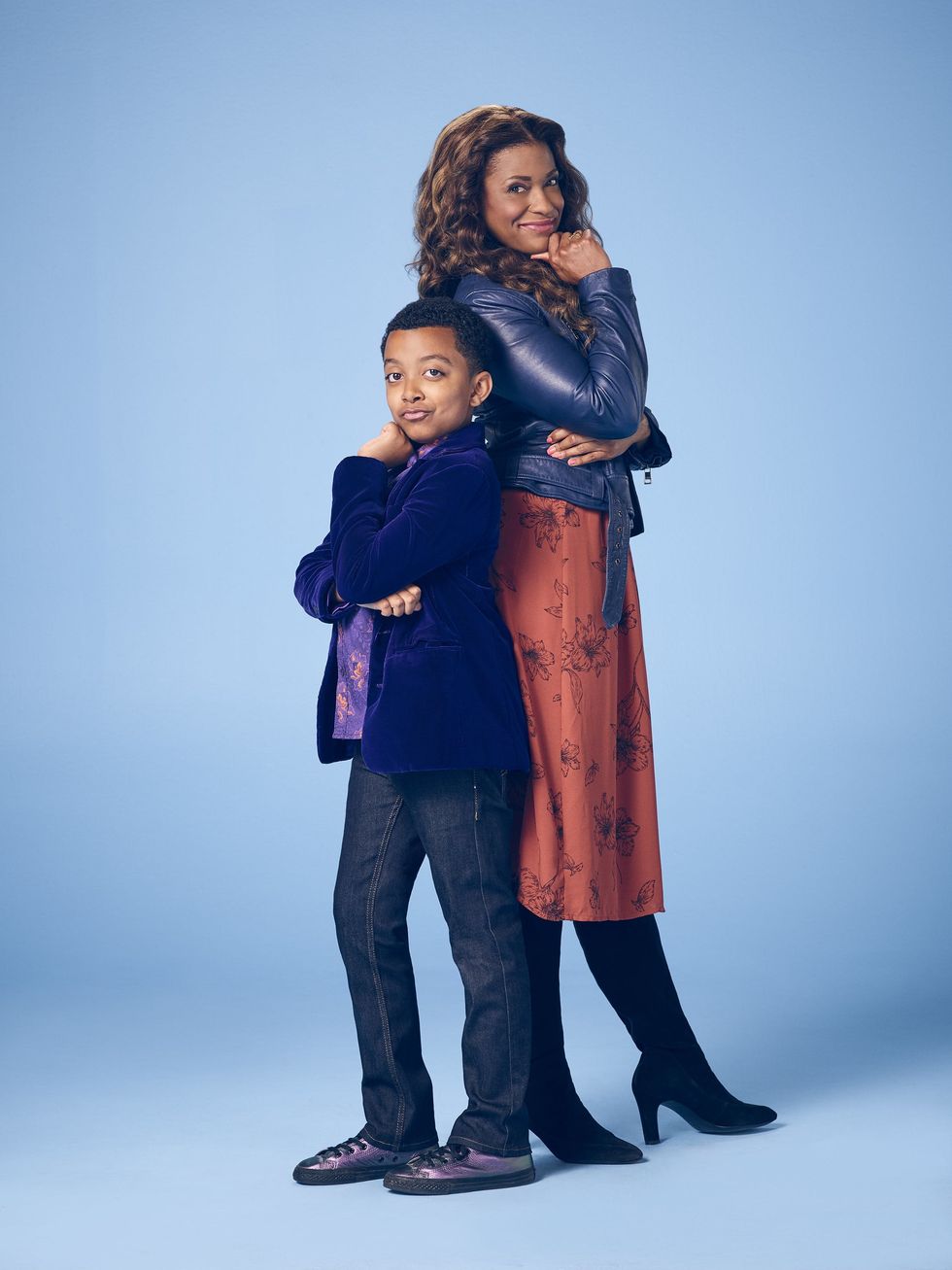 Kimrie Lewis,
Single Parents
:
Lewis is probably most recognizable to TV viewers as a reporter on
Scandal
, but she has a strong background in comedy, too. In addition to guest-starring on sitcoms including
New Girl
,
The Mindy Project
, and
Superstore
, she performs as a stand-up comic in clubs around the country. (Photo via ABC/F. Scott Schafer)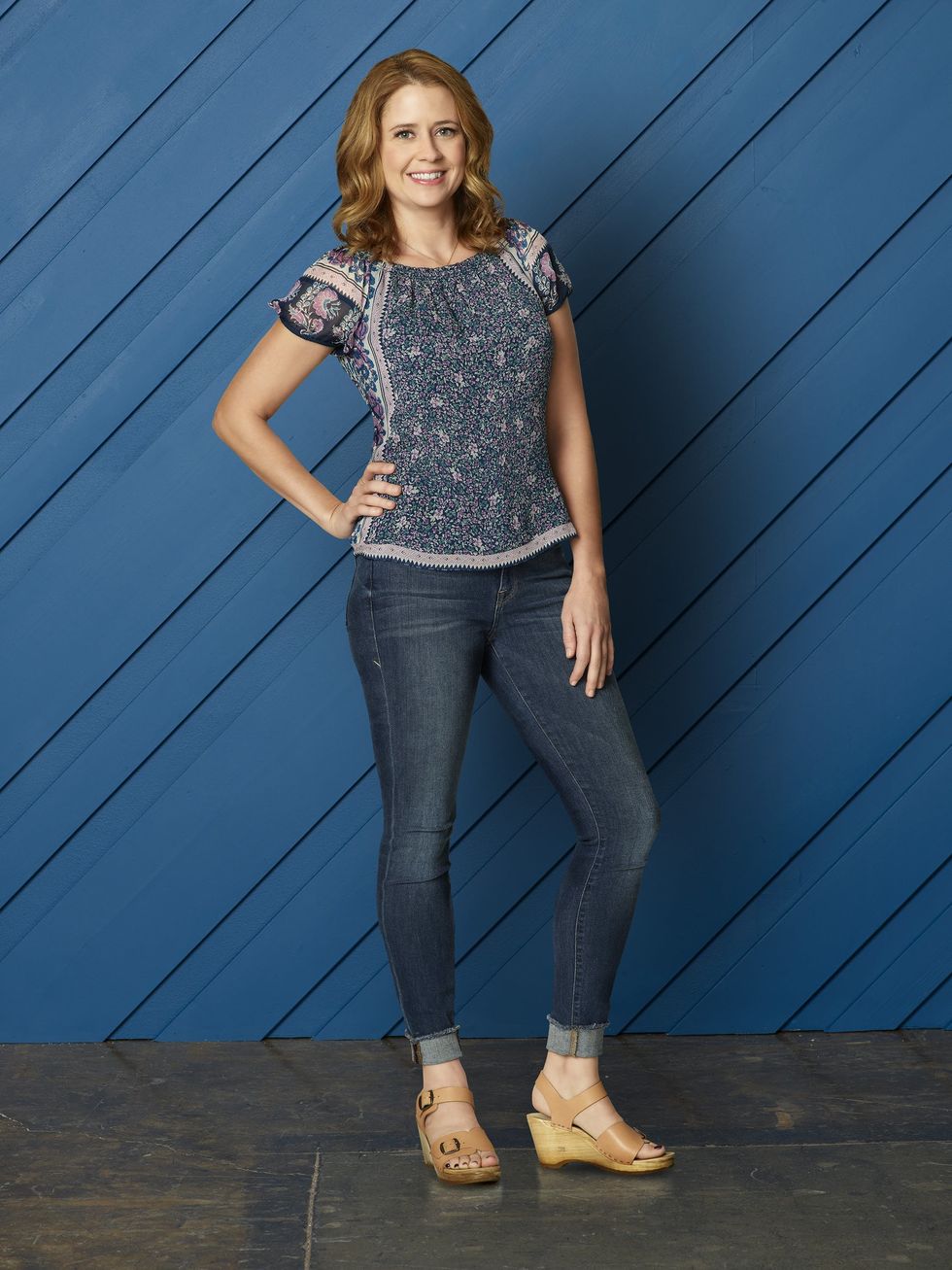 Jenna Fischer,
Splitting Up Together
:
As she did on
The Office
, Fischer brings a lot of heart to her role on ABC's reverse rom-com
Splitting Up Together
. (Photo via ABC/Bob D'Amico)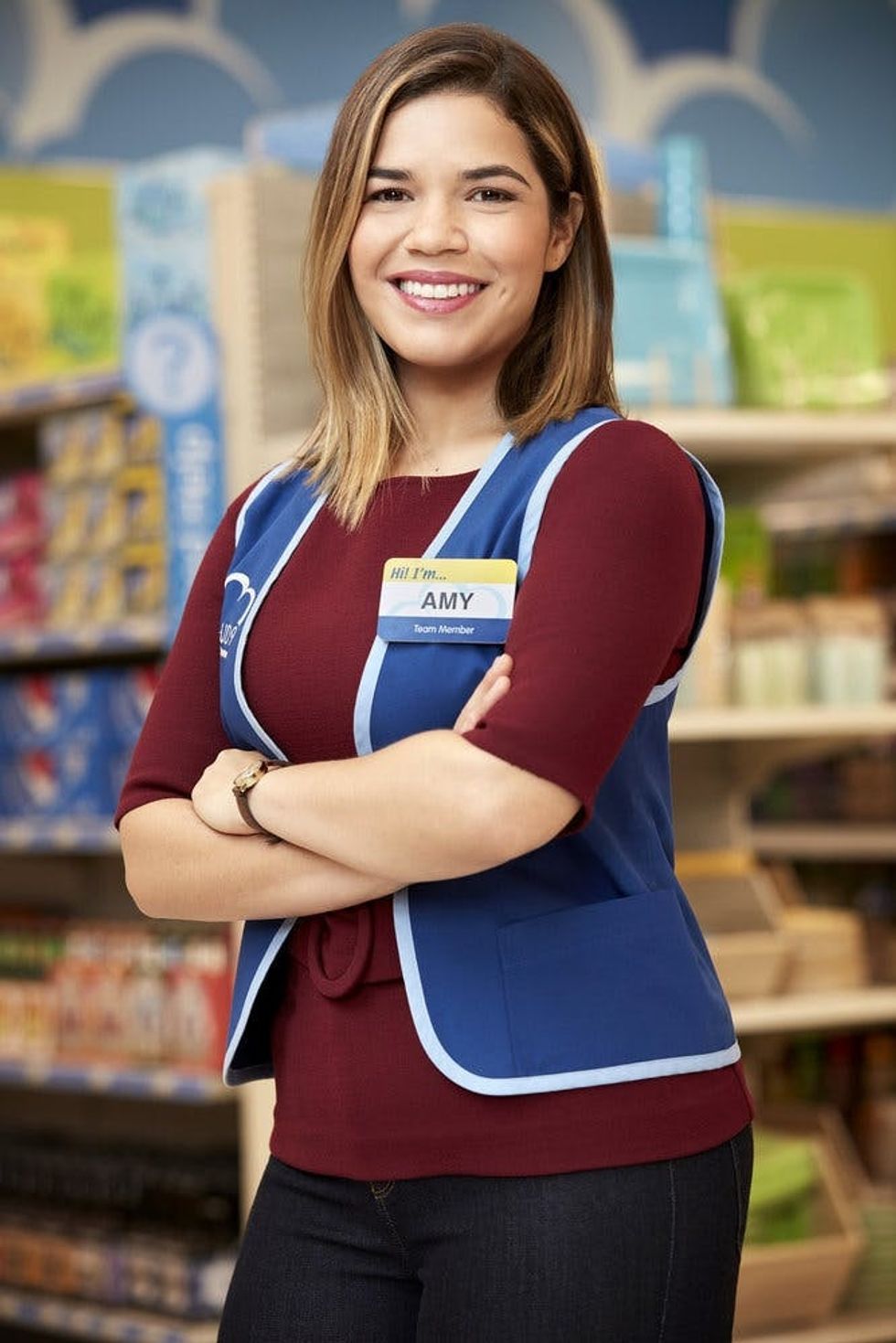 America Ferrera,
Superstore
:
Ferrera is kind of sneakily funny. Her
Superstore
character, Amy, isn't the most obviously quirky or outlandish member of the Cloud 9 team, but that makes her weird moments even weirder and more unexpected. (Photo via Matthias Clamer/NBC)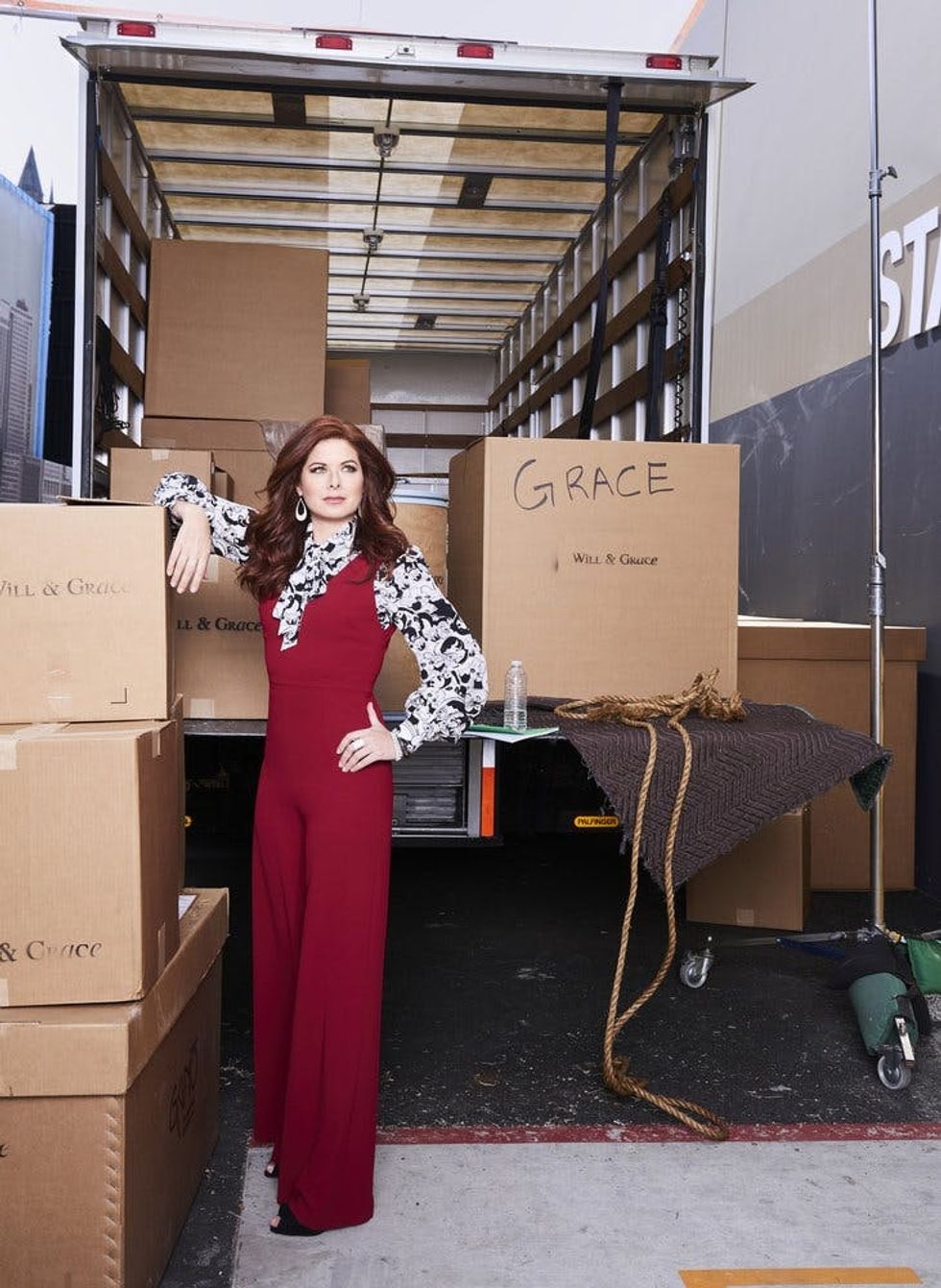 Debra Messing,
Will & Grace
:
Messing still seems right at home in Grace Adler's shoes, even after a 12-year break from the show. She's always been great at physical comedy, and the
Will & Grace
reboot takes full advantage of that. (Photo via Andrew Eccles/NBC)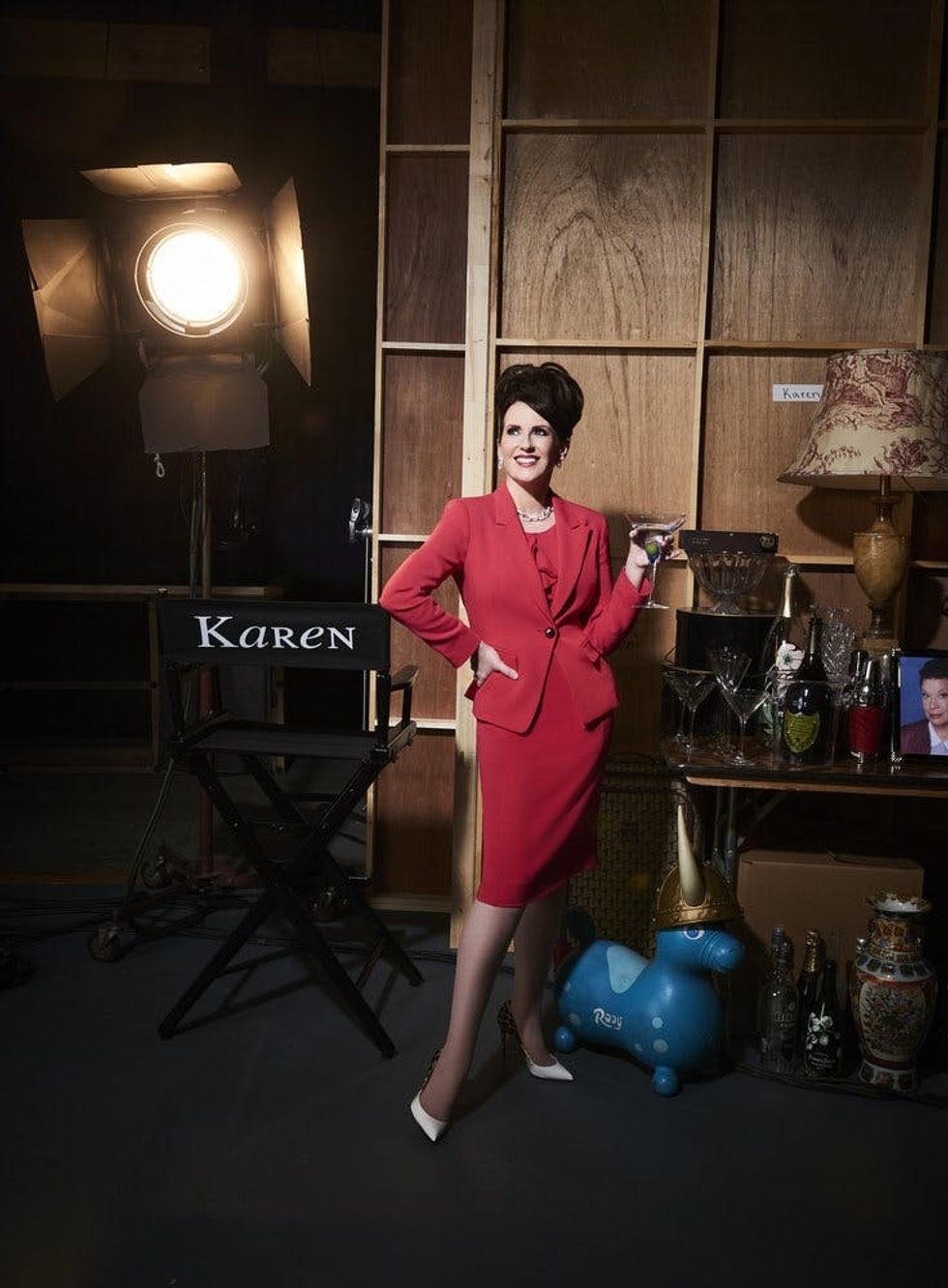 Megan Mullally,
Will & Grace
:
Mullally didn't miss a single beat when she stepped back into the role she first made famous 20 years ago. It's good to have Karen Walker back on our TVs. (Photo via Andrew Eccles/NBC)
TV