14 Yummy Gifts for the Foodie Who Has Everything
Dec 20, 2016
Let's be real: You can't really go wrong when you give someone the gift of pure deliciousness during the holidays. Whether you're wanting something salty, crunchy or savory, or you're ready to soak up the flavors of a holiday recipe that satisfies your sweet tooth, this foodie gift guide will make every food-obsessed person on your list happy — and full.
---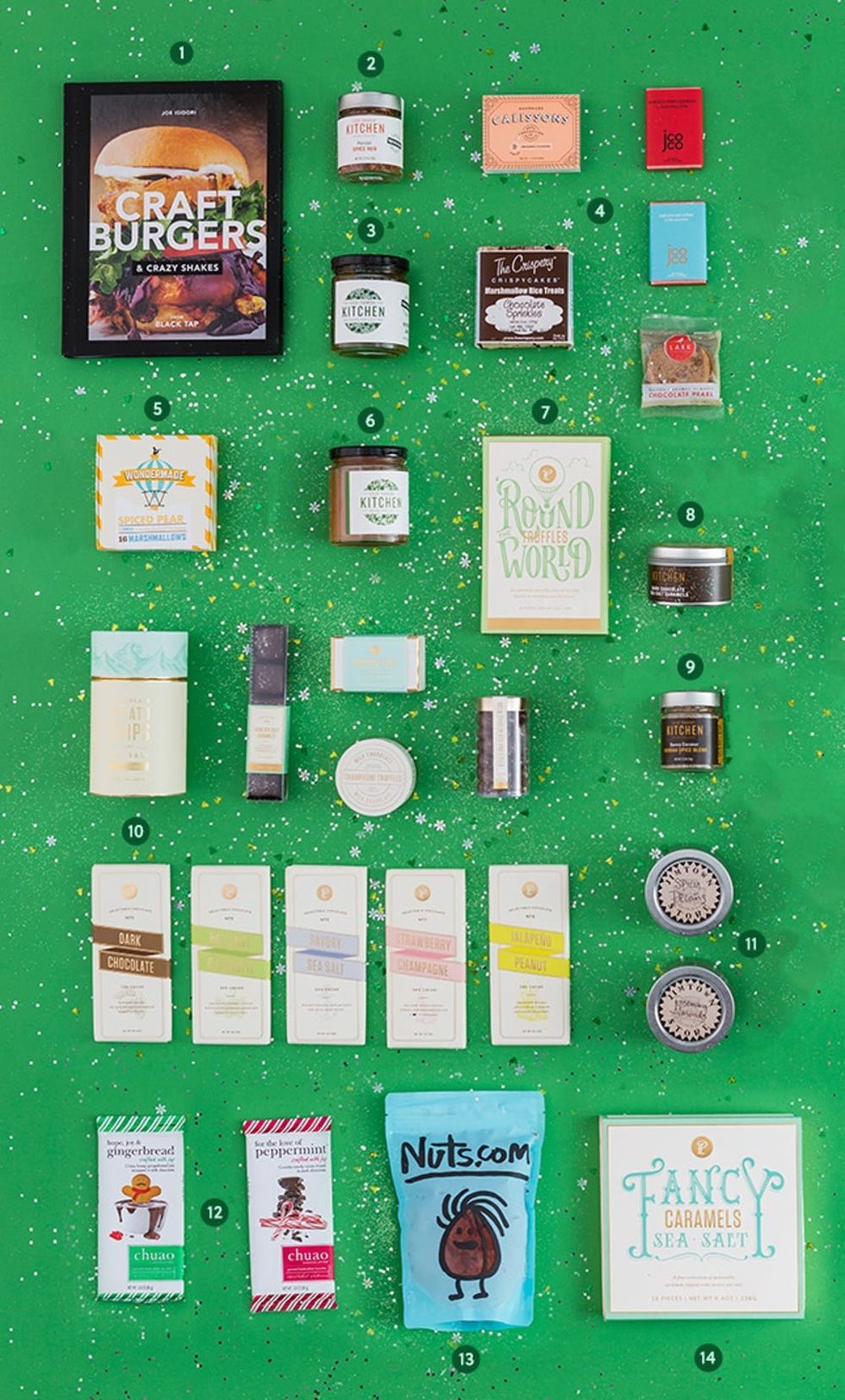 Cliff Family Porcini Spice Rub ($10), 3. Cliff Family Red Pepper Jam ($12), 4. Orange Glad Artisan Dessert Box ($25), 5. Wondermade Spiced Pear Marshmallows ($8), 6. Cliff Family Pear Ginger Preserves ($12), 7. Lolli & Pops Round the World Truffles ($25), 8. Cliff Family Dark Chocolate Sea Salt Caramels ($10), 9. Cliff Family Savory Coconut Dukkah Spice Blend ($10), 10. Lolli & Pops Fancy That Box ($78), 11. Jimtown Store Spicy Pecans + Rosemary Almonds ($12 each), 12. Chuao Chocolatier Gingerbread Bar + Peppermint Bar ($6 each), 13. Nuts.com Prosecco Gummy Bears ($7) 14. Lolli & Pops Sea Salt Caramels ($35)
Beth Wischnia
You can typically find this Texan writing, trying on a new lipstick, gabbing with her identical twin sister or volunteering at the local animal shelter. She finds inspiration from rosé, beauty products, Tex-Mex and cats.