We're Obsessed: 10 Glowing Geek Chic Gowns
Feb 19, 2013
As we gear up for the Oscars, we've got something besides award-worthy movies on our minds: What will our favorite fashionistas wear?! From Carrie Underwood's projection-mapped Grammys dress to Katy Perry's color-changing frock, here are 10 glowing gowns that take wearable tech to a decidedly high-fashion level.
---
1. Black and Red LED Dress: Leave it to Rihanna to kick off the LED dress craze. Love the minimal look of this gown.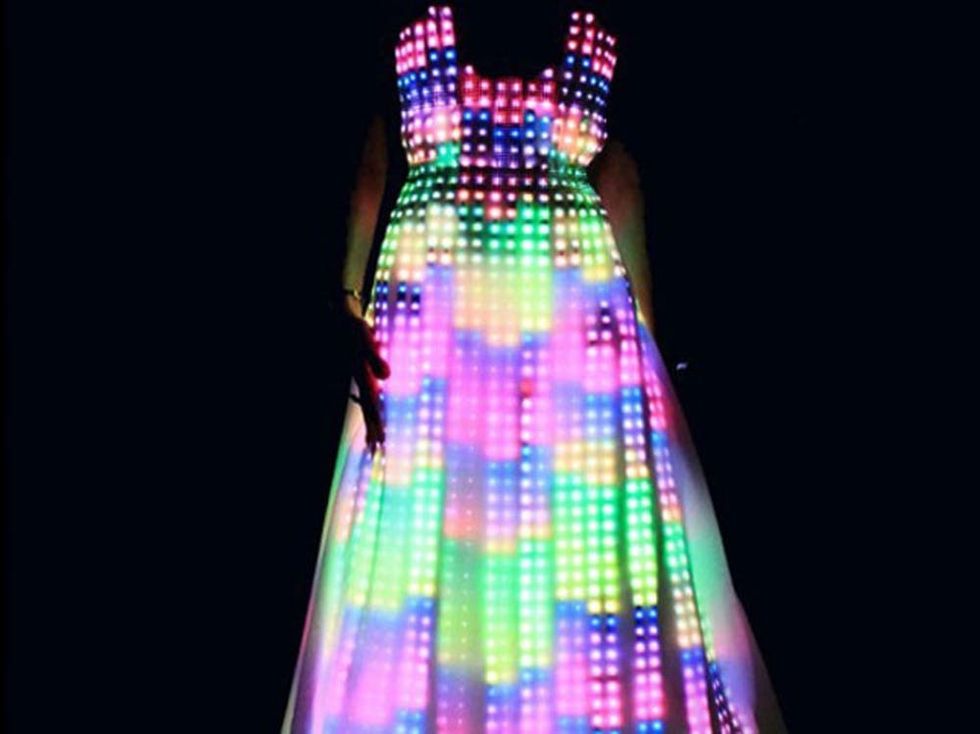 2. Aurora Borealis Dress: Can't have LEDs without a little pixelated action, can we?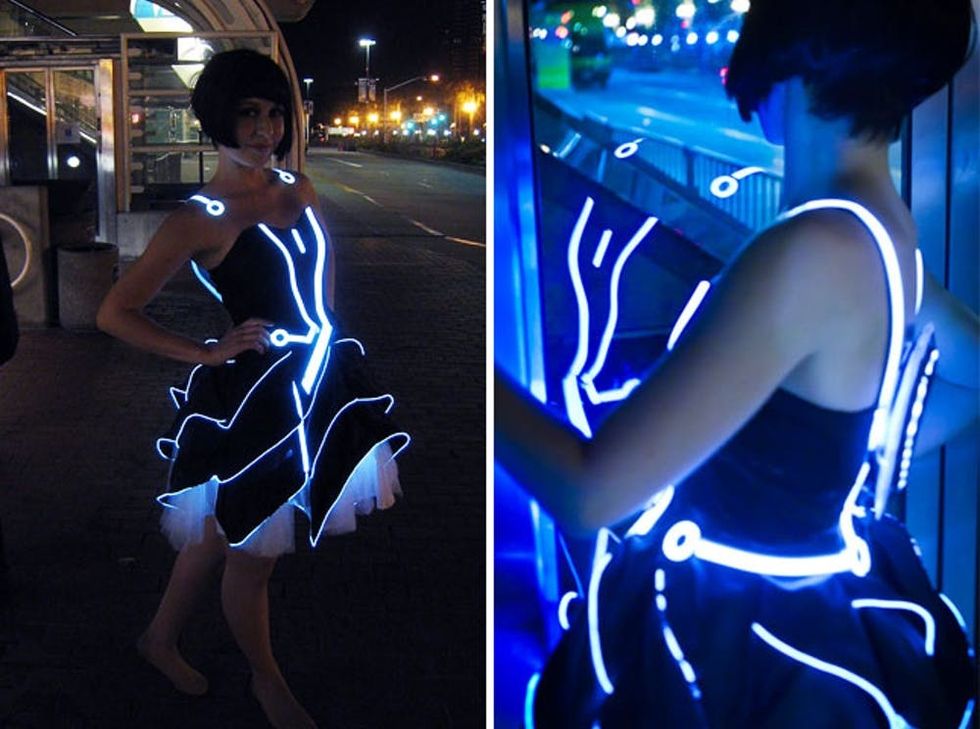 3. Light-Up Tron Dress: Inspired by Tron, this dress is best worn while rocking out to Daft Punk.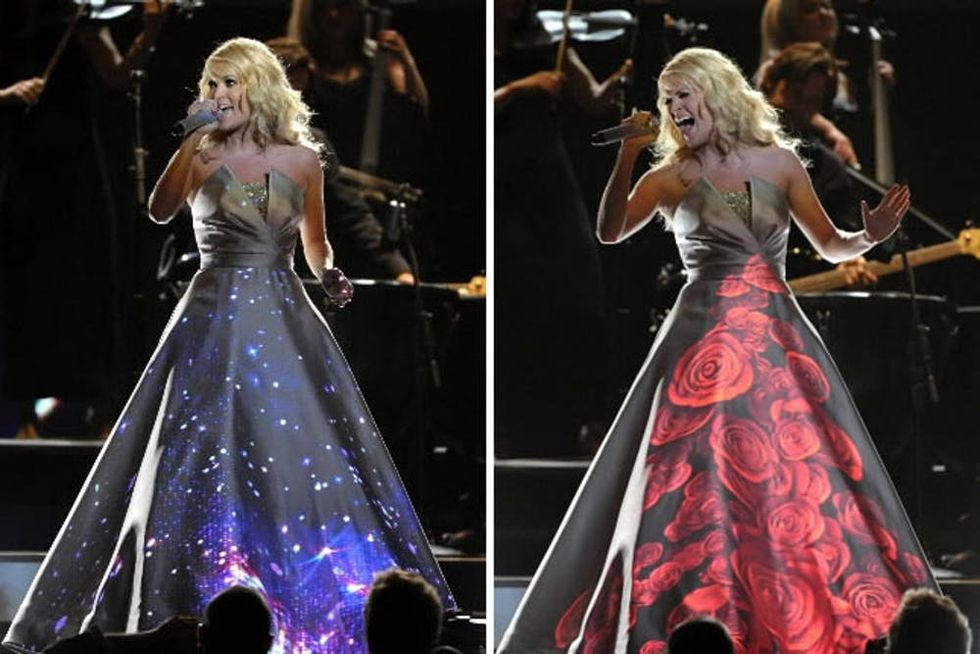 4. The Projection-Mapped Dress: Who says projection mapping is just for buildings? Carrie Underwood's techie ensemble wowed folks at the Grammys and included projected images of butterflies, roses, stars, and more.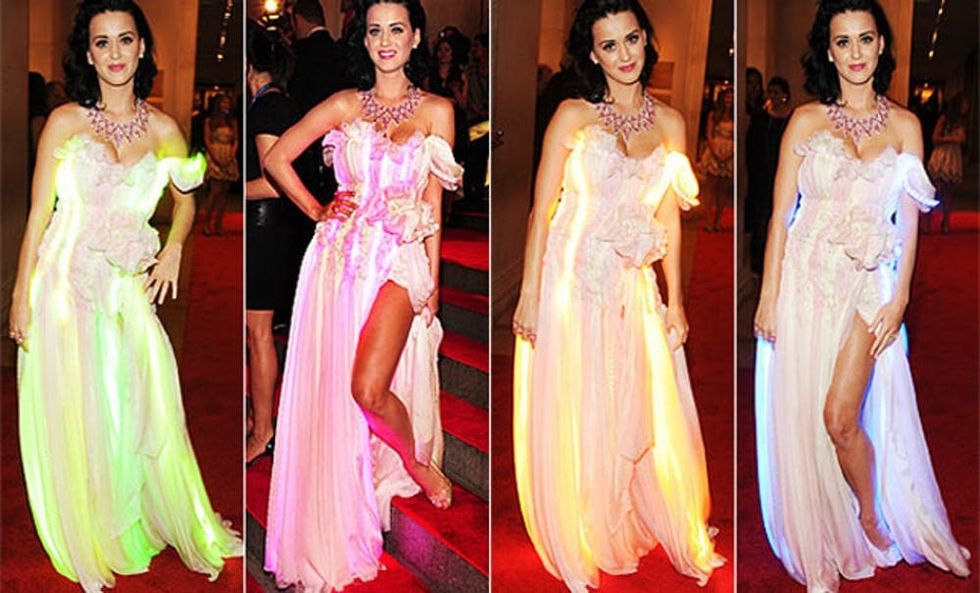 5. Color-Changing Dress: Katy Perry really is a firework! (Too much pun for you?) In any case, this dress was made with 3,000 color-changing LED lights. Amazing.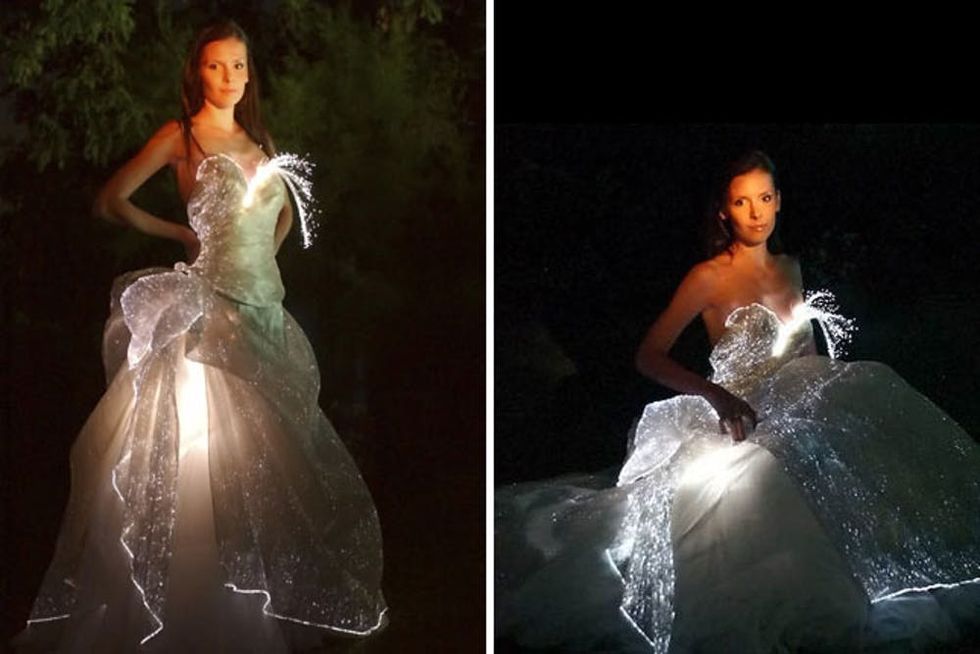 6. Luminex Illuminated Gown: You know what they say about glowing at your wedding ;)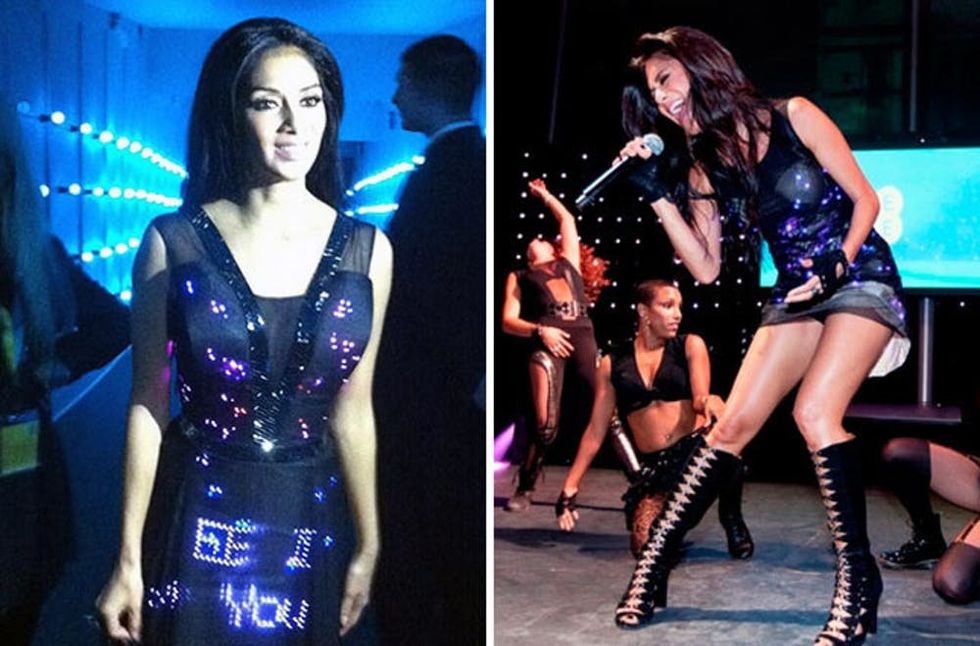 7. The Twitter Dress: Designed for former Pussycat Doll, Nicole Scherzinger, this dress is made of chiffon, Swarovski crystals, and LED lights. To send a public tweet, fans could send a direct message to her Twitter account and it would show up on the dress!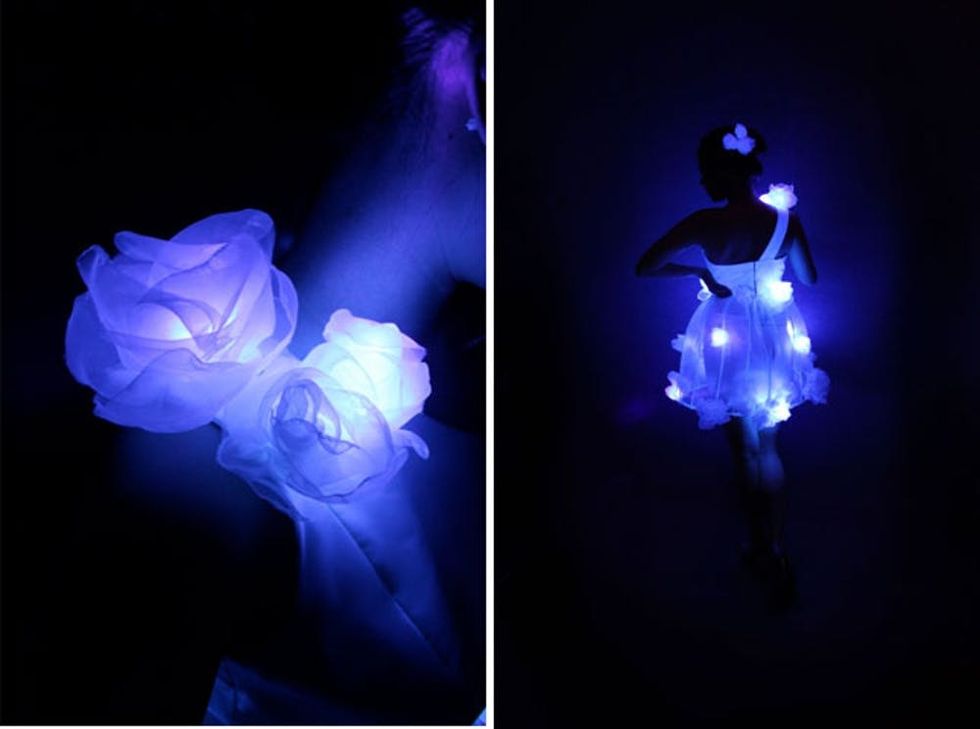 8. Ravishing LED Roses: This definitely has us thinking about an LED corsage.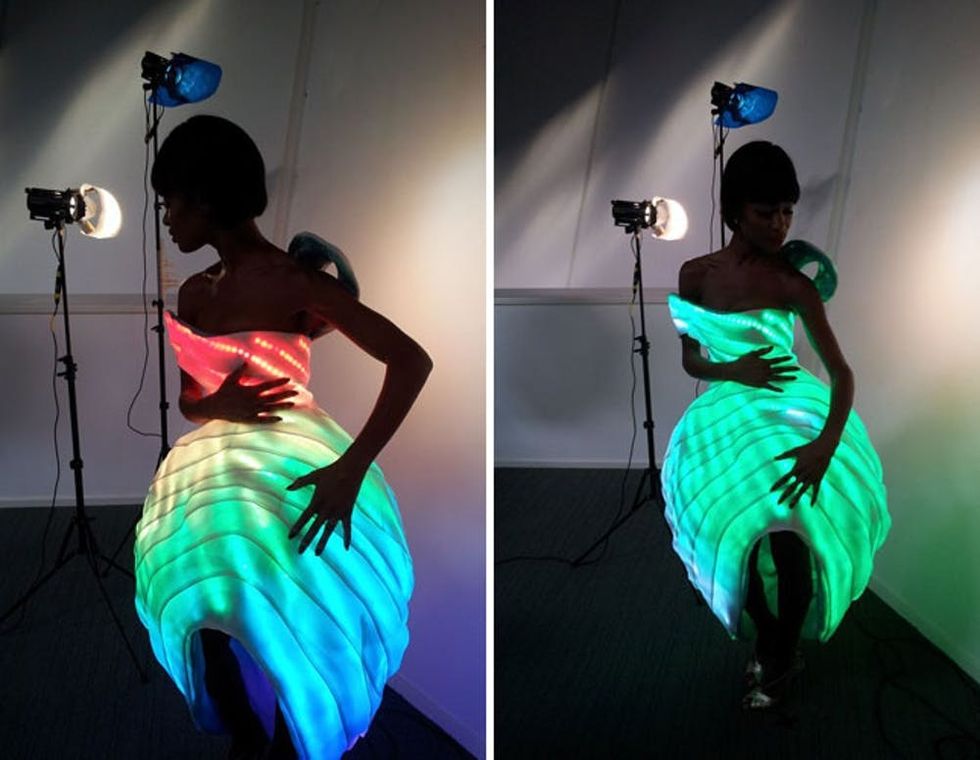 9. The Nemo Dress: Might need to try DIYing this with our old tube lights from college.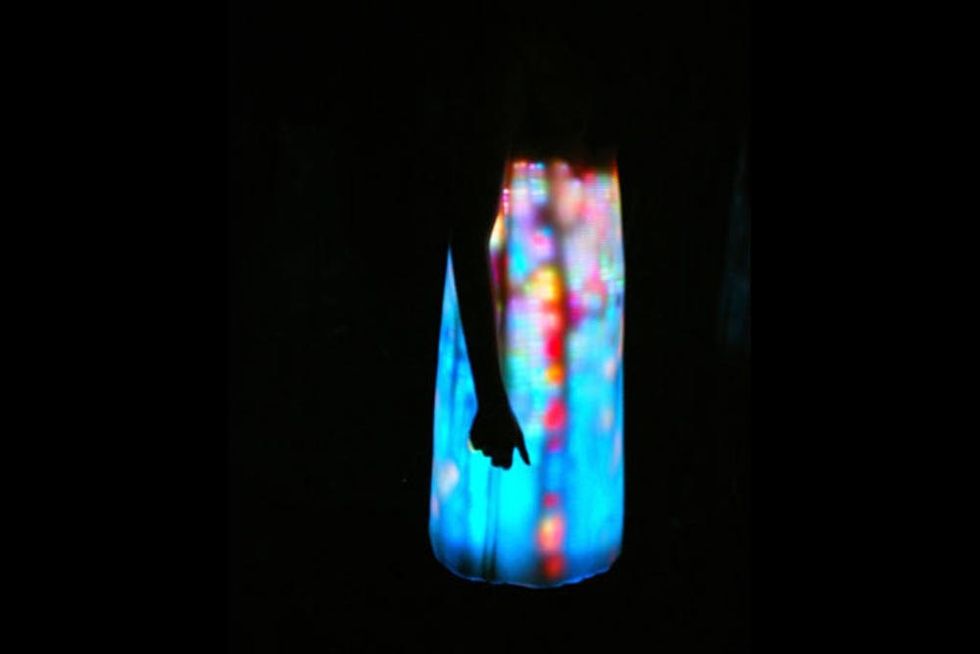 10. Glowing Tube Dress: Designed by Hussein Chalayan, this is a slightly more subtle take on the LED dress. We love how the lights glow to create a sort of underwater look.
What futuristic fashion have you seen lately? Share links with us in the comments below!
Anjelika Temple
As Chief Creative Officer and Founding Partner at Brit + Co, Anjelika Temple brings her voracious consumption of all things creative and colorful to DIY projects, geeky gadgetry finds and more. When she's not DIY-ing her heart out, you'll find her throwing dinner parties with friends or adventuring with her husband David, their daughter Anokhi, and their silly dog Turkey.