Say Yes… to the Twitter Dress
Nov 07, 2012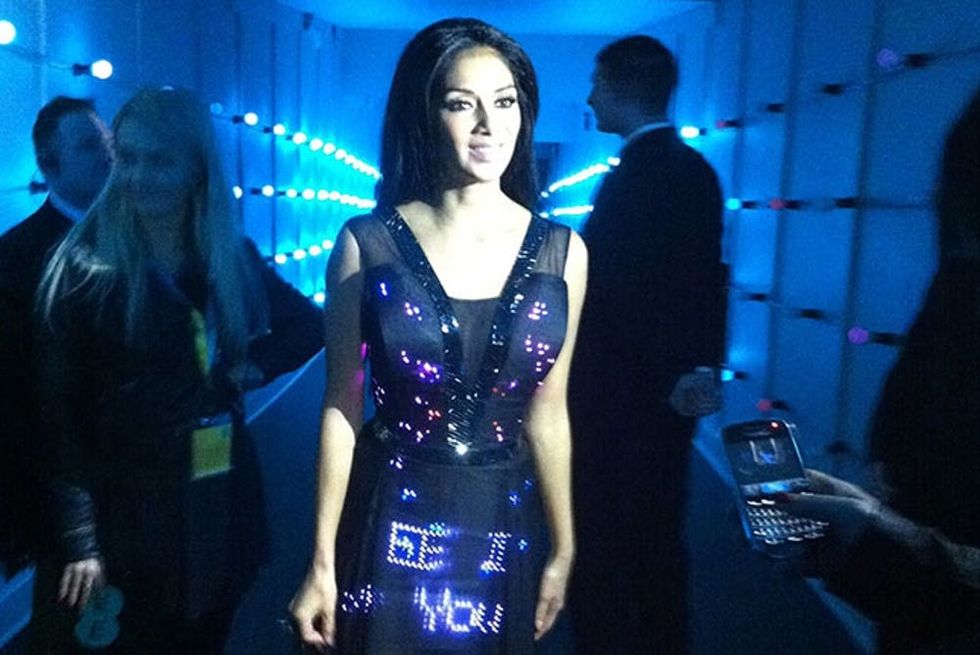 If you thought Lady Gaga's meat dress was the most ridiculous dress ever, then think again.
---
Introducing… the social media dress! A Haute Couture Twitter dress has been created by CuteCircuit, whose slogan is "future fashion now." It debuted in London on November 1st and includes thousands of LED lights and live streaming tweets from the Internet.
Originally designed for former Pussycat Doll, Nicole Scherzinger, the dress was made of French chiffon, Swarovski crystals, and of course, LED lights. It was first worn by Nicole at a party sponsored by wireless Internet provider EE. To send a public tweet, fans could send a direct message to the Twitter account connected to the dress or could add a special hashtag to any of their tweets.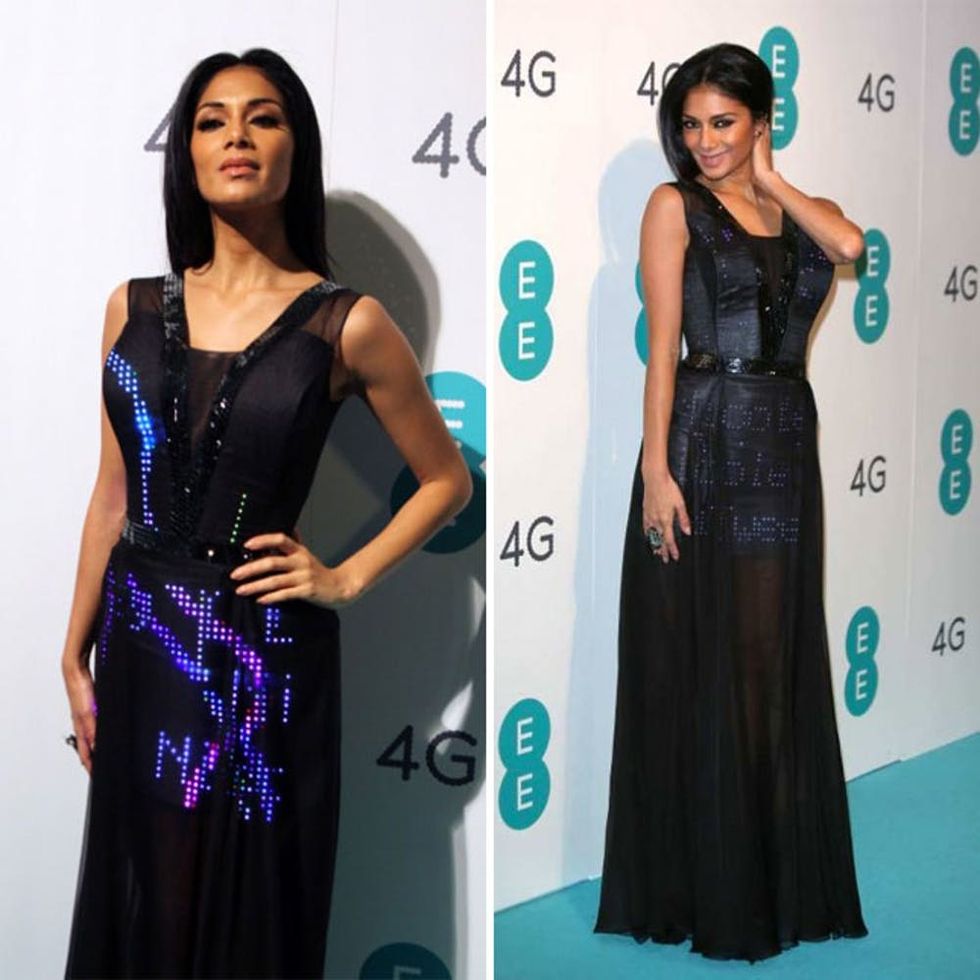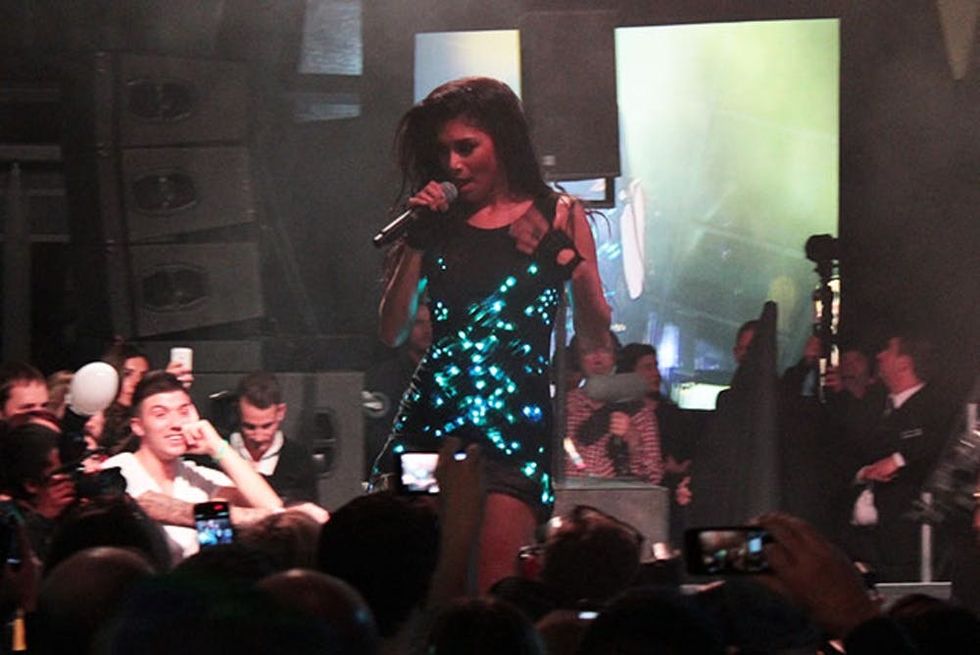 Not only was the dress constantly changing with the tweets, but Scherzinger also changed the outfit before her performance, removing the long skirt to transform the outfit into a minidress. Because a Pussycat Doll can obviously only perform in a mini skirt.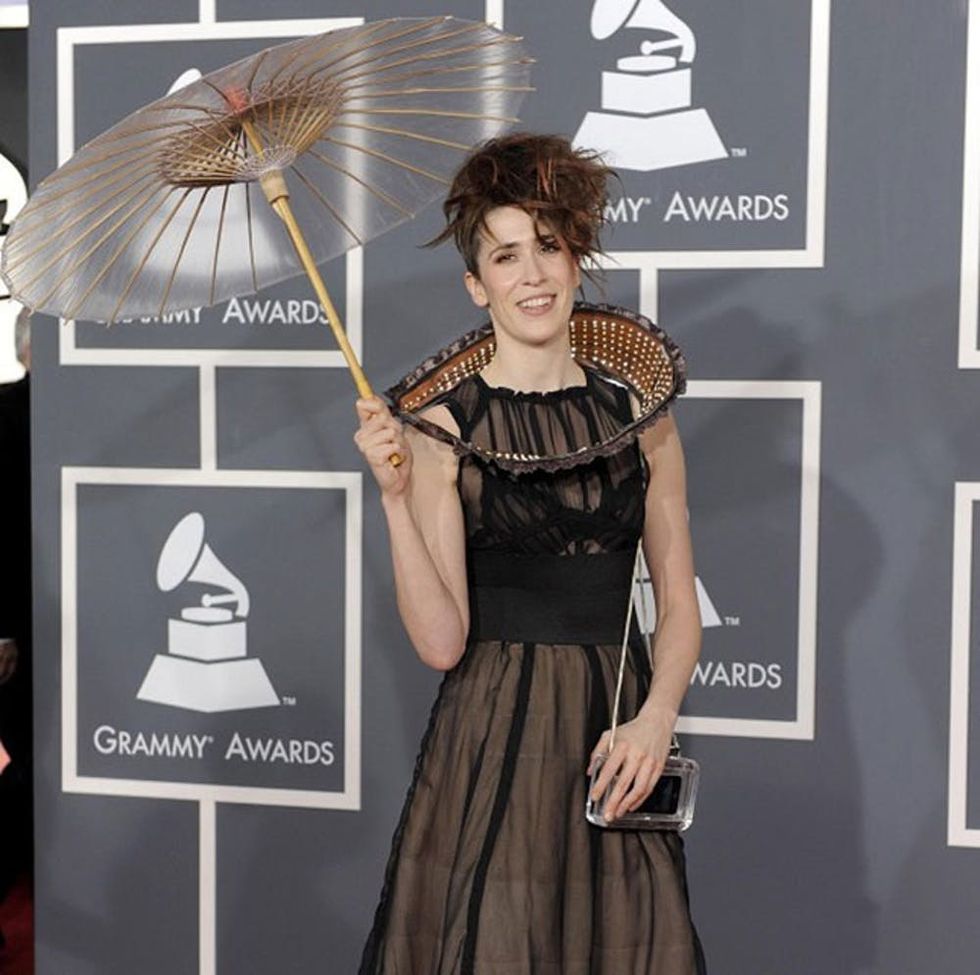 The only other similarly geeky fashion we've seen like this was worn by Imogen Heap in 2010. Heap's dress had a collar and matching purse that displayed live tweets during the 2010 Grammy's. Definitely not as cool as a WHOLE FREAKING LED DRESS.
We know that we're still pretty far off from LED or Twitter dresses being known as "fashionable" but we do think it's pretty rad to see celebs and entertainers showing so much love for the tech world. It's also cool to see fans being able to better engage with their favorite celebrities via social networks like Twitter. (Don't even get me started about how addicting Twitter was last night during the 2012 election!)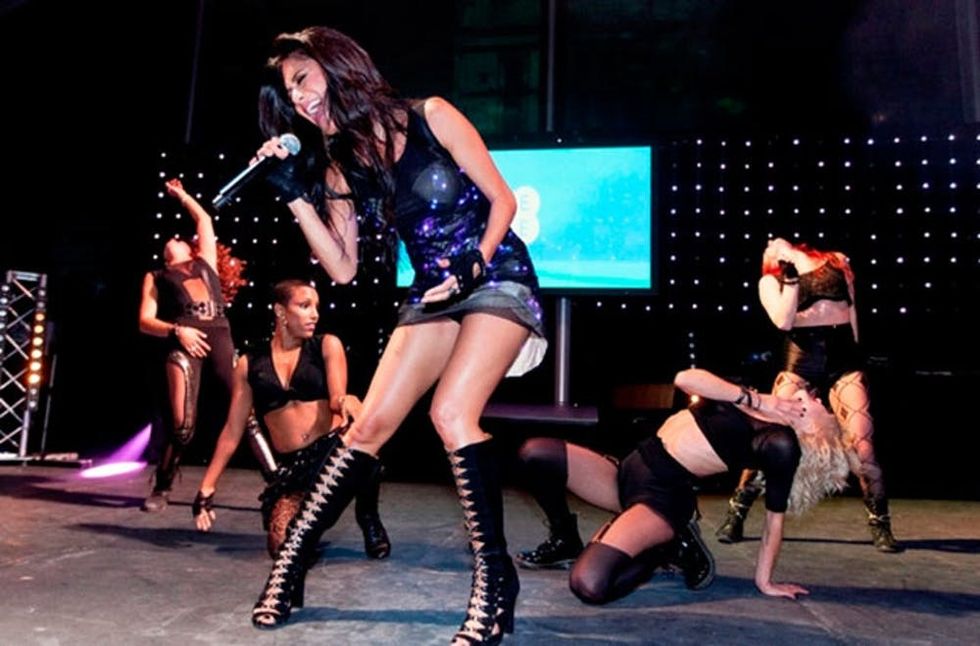 We only have one question: #howdowegetadressforbrit?
Okay fine, one more question: Do you like it or hate it? Leave your comments below!