Gorgeous Accessories Made from Dismantled Gadgets
Sep 12, 2012
Let us journey from yesterday's roundup of wearable tech to today's collection of discarded gadgets transformed into beautiful one-of-a-kind objects. And we're not just talking about circuit board patterns on a pair of Louboutins.
---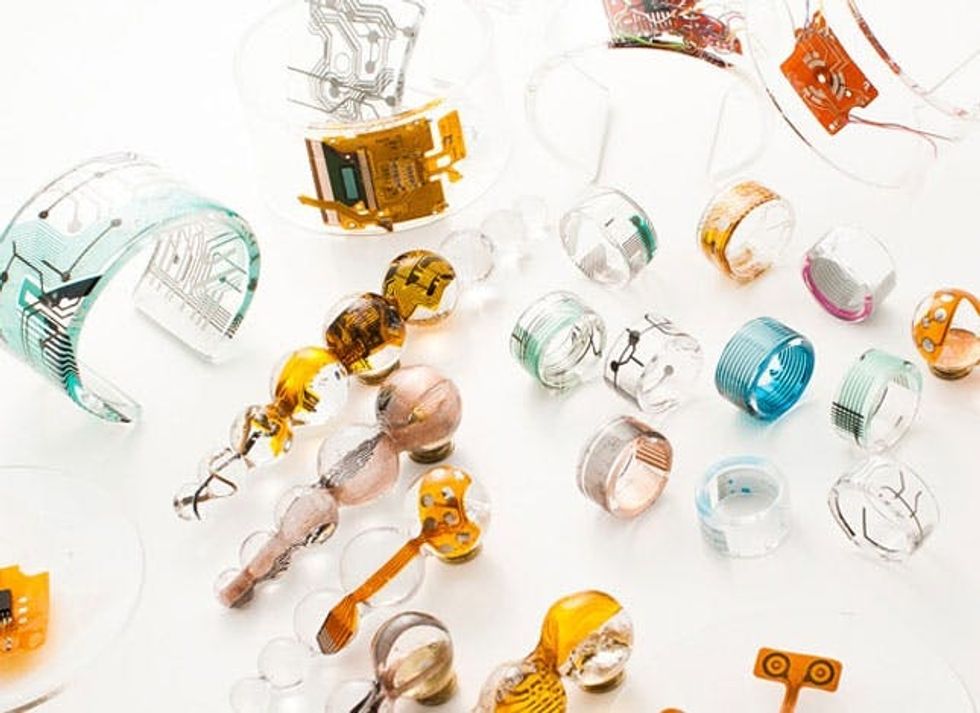 Cirkuita
collection is all about transforming defunct gadgets into incredibly gorgeous accessories. Her idea is to replace the traditional expensive "gem" with a zero-cost technological component with great symbolic value.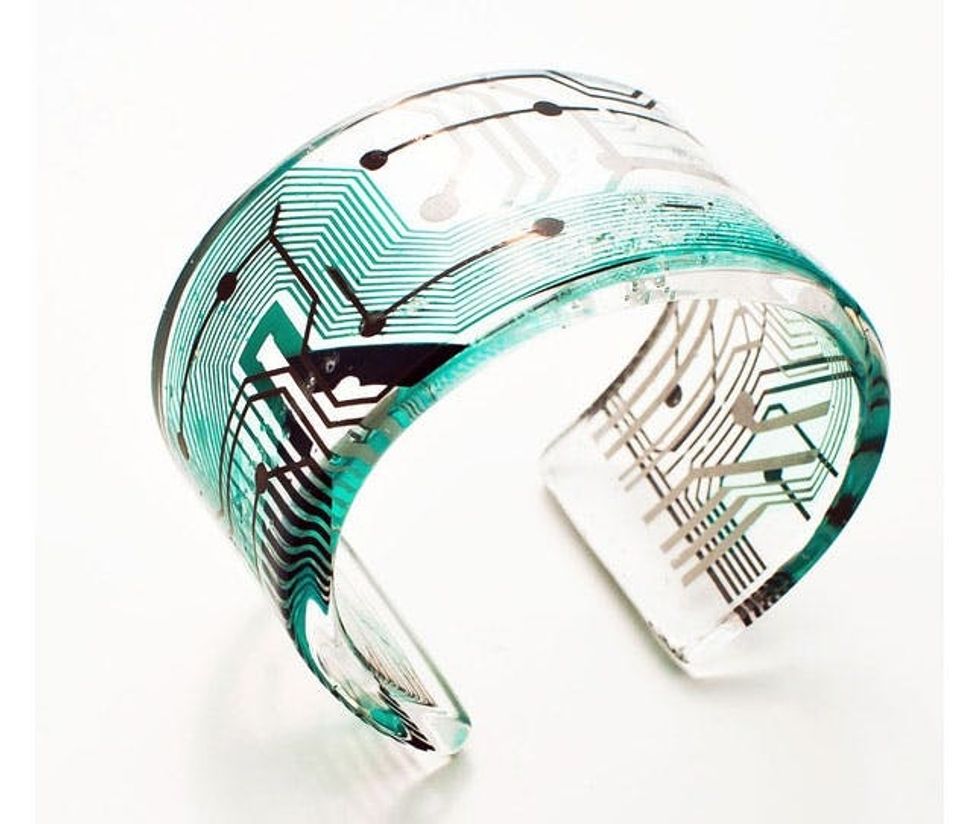 After dismantling each gadget, Mirai painstakingly separates each little part so it is no longer thought of as part of a whole, but is now a material for making. She uses a resin-like substance to cast necklaces, bangles, rings, and more, and embeds old bits of tech in each piece. Prices range from $90 to $200 for each piece.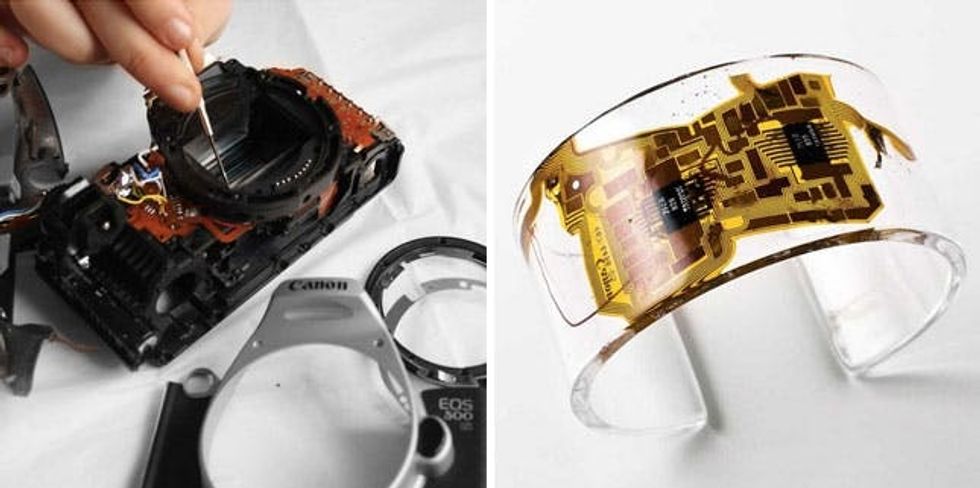 This bangle, for instance, was made from a flexible circuit found in an old Canon.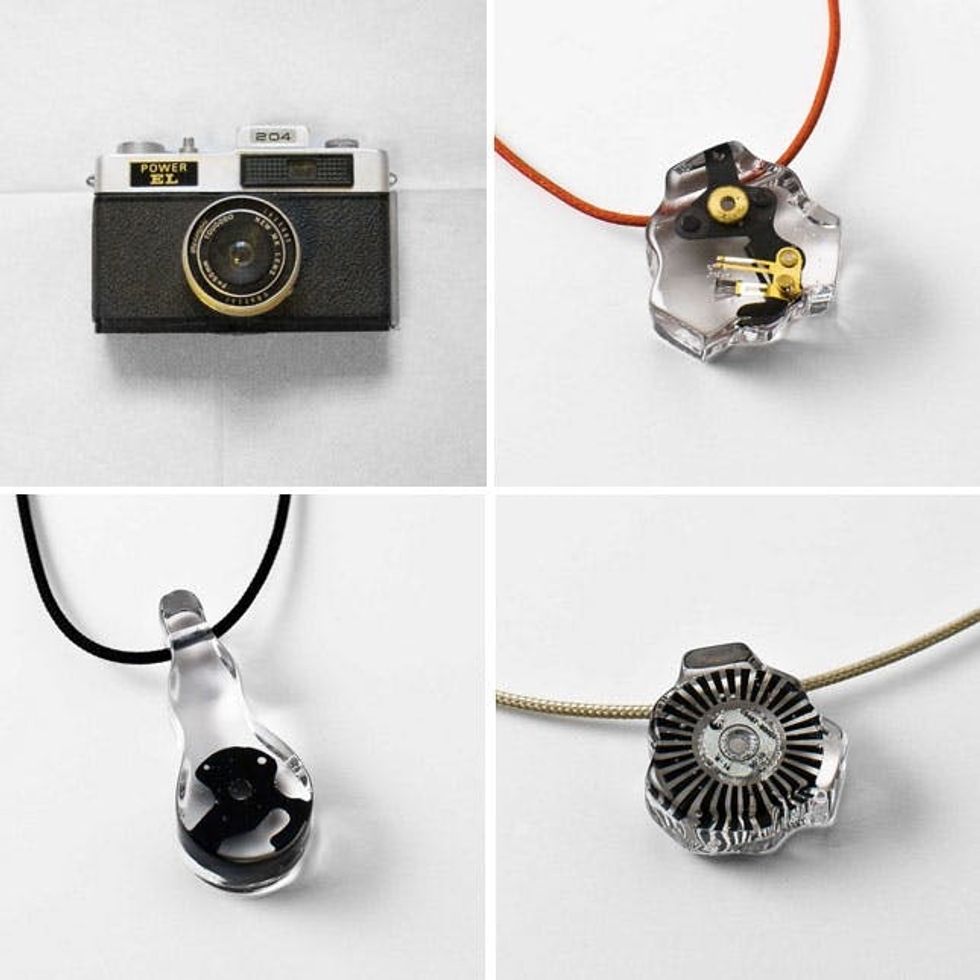 These pendants, all made from a vintage camera.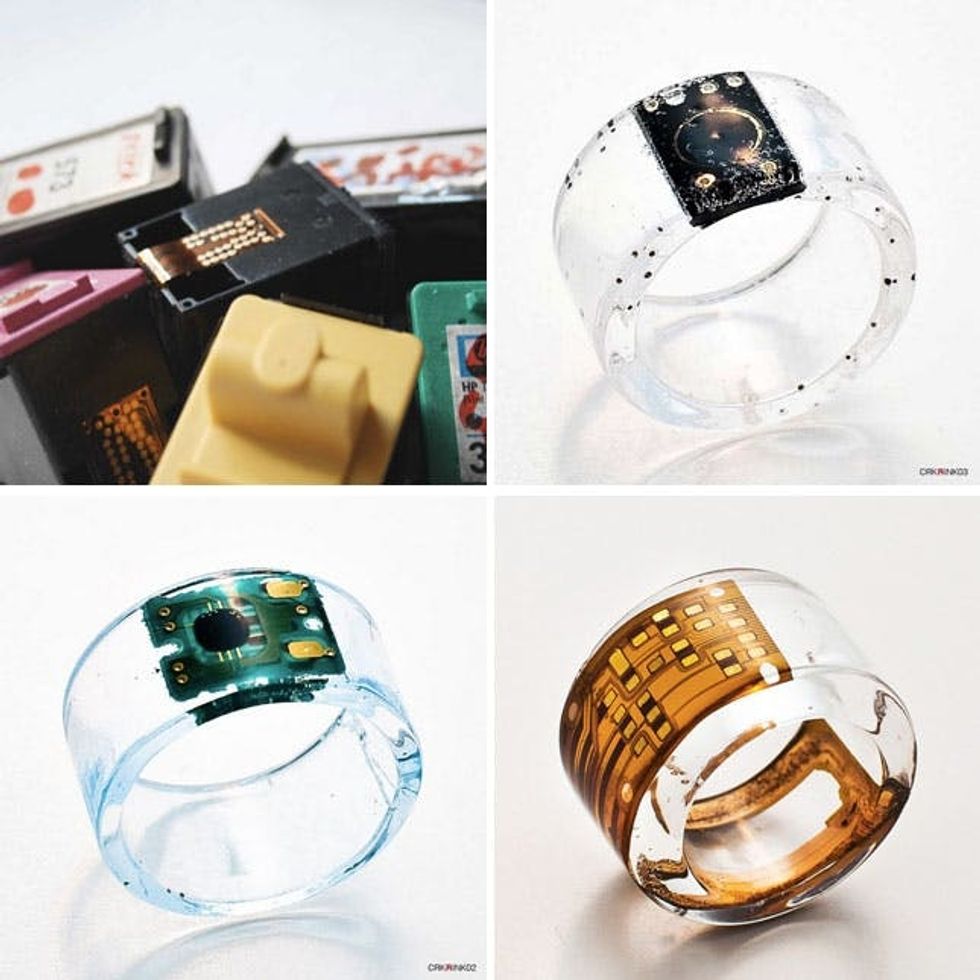 She's even figured out a way to use old print cartridges! We've definitely worked our way through plenty of these and are amazed by how they can turn into lovely bands – a pair of these would definitely be the greenest and geekiest pair of wedding bands around.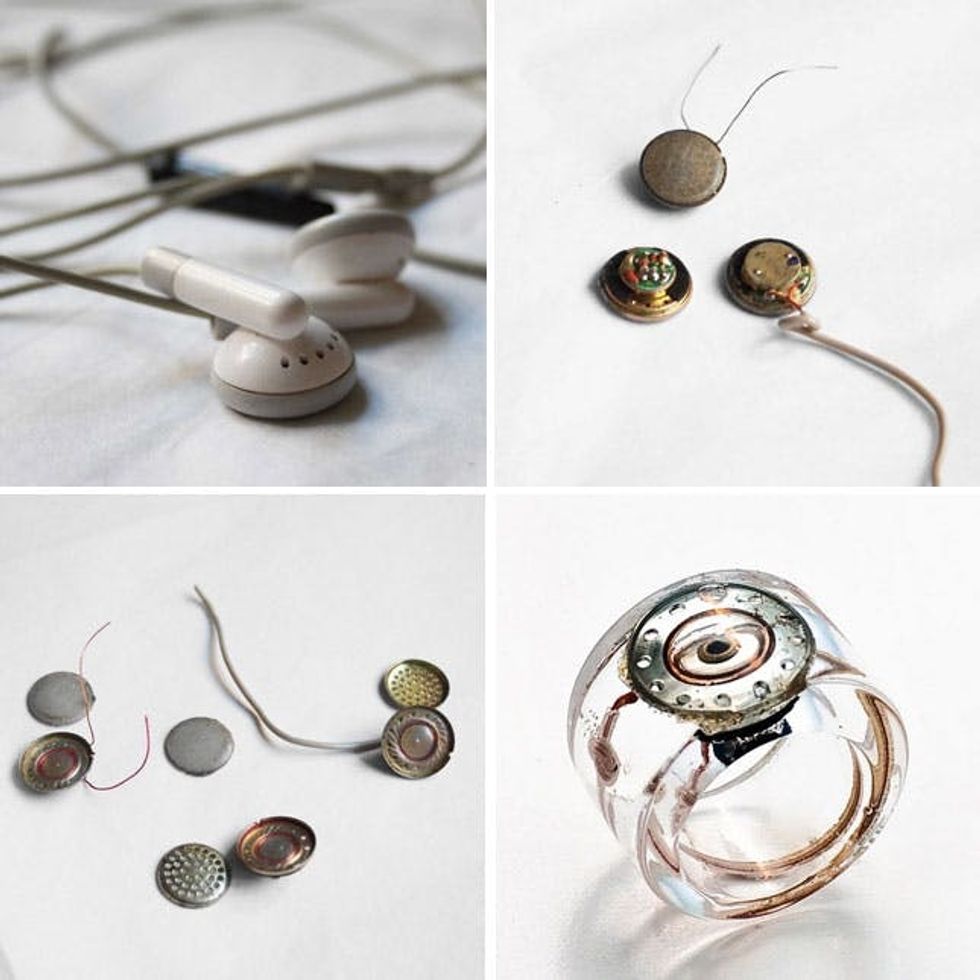 And what about all those old Apple headphones? You know, the ones where the treble is always really high and they fall out of your ear every five minutes. Here they become a delicate ring.
Anjelika Temple
As Co-Founder and Chief Creative Officer of Brit + Co, Anjelika Temple brings her voracious consumption of all things creative and colorful to DIY projects, geeky gadgetry finds and more. When she's not DIY-ing her heart out, you'll find her throwing dinner parties with friends or adventuring with her husband David, their daughters Anokhi and Indira, and their silly dog Turkey.
Fashion