Marble Wallpaper Is the Latest Trend You'll Want Your Home to Rock
Mar 30, 2017
Once you've got your marble kitchen countertops, marble nail bling, and faux marble DIYs, you *need* to embrace the latest rendition of the swirly trend: wallpaper. The pattern is a luxe accent in any home, but hanging it will bump your decor to a whole new planet of chic. And just think about how pretty all those #selfies will be. From chic nurseries to bold bathrooms, you just might deck out every room in your house after seeing these 21 marbled gems.
---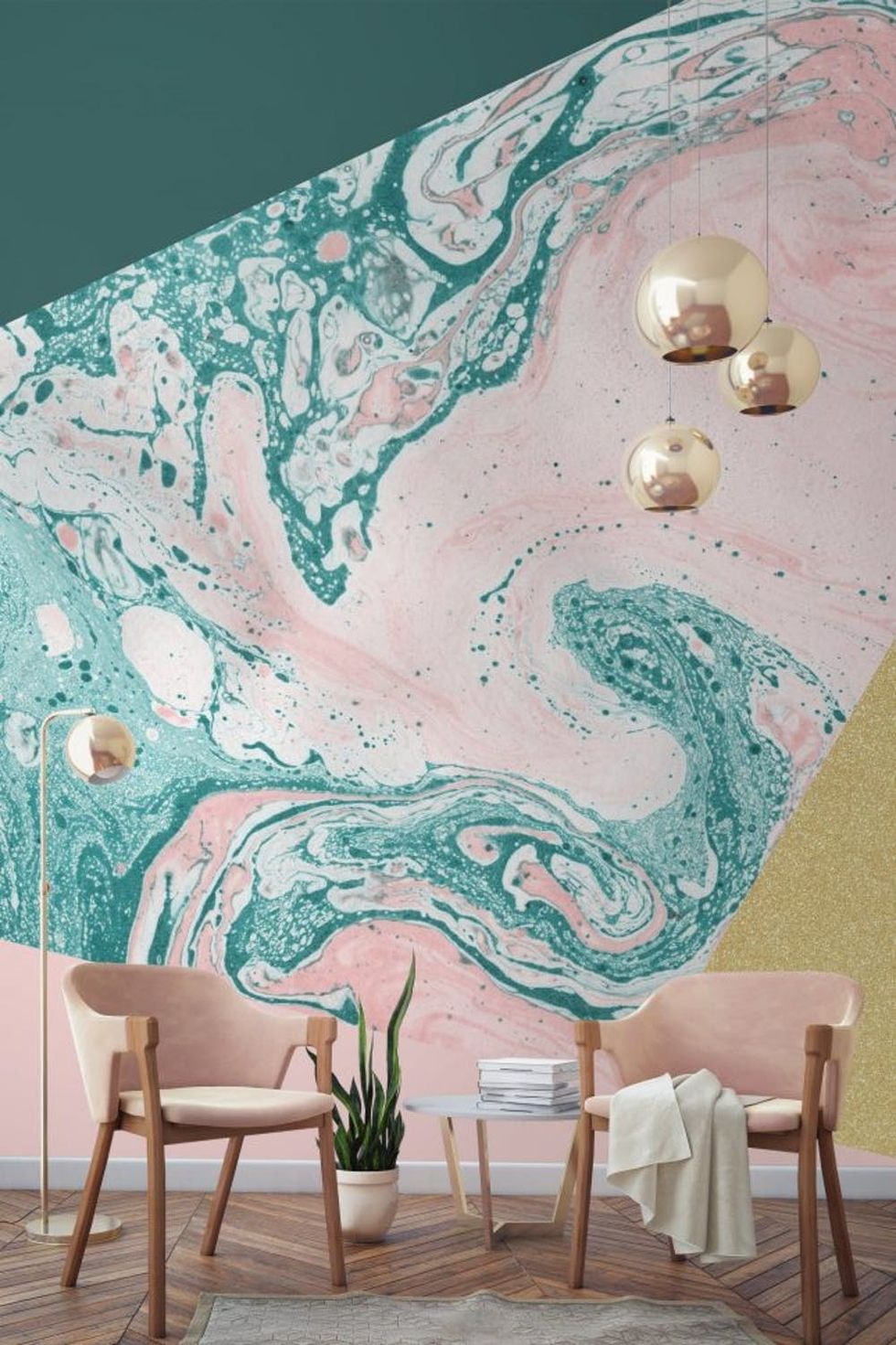 Geometric shapes, glitter, AND swirly pink marble? This might just be the coolest wallpaper on the planet. When you opt for something super bold like this green and pink scheme, you can tie the whole room together by matching the furniture and accessories to the galactic design.
Leave it to Nate Berkus to totally blow nursery decor out of the water. That soft, gray motif will grow up with your little one and make those next-level baby Instas easy peasy. (via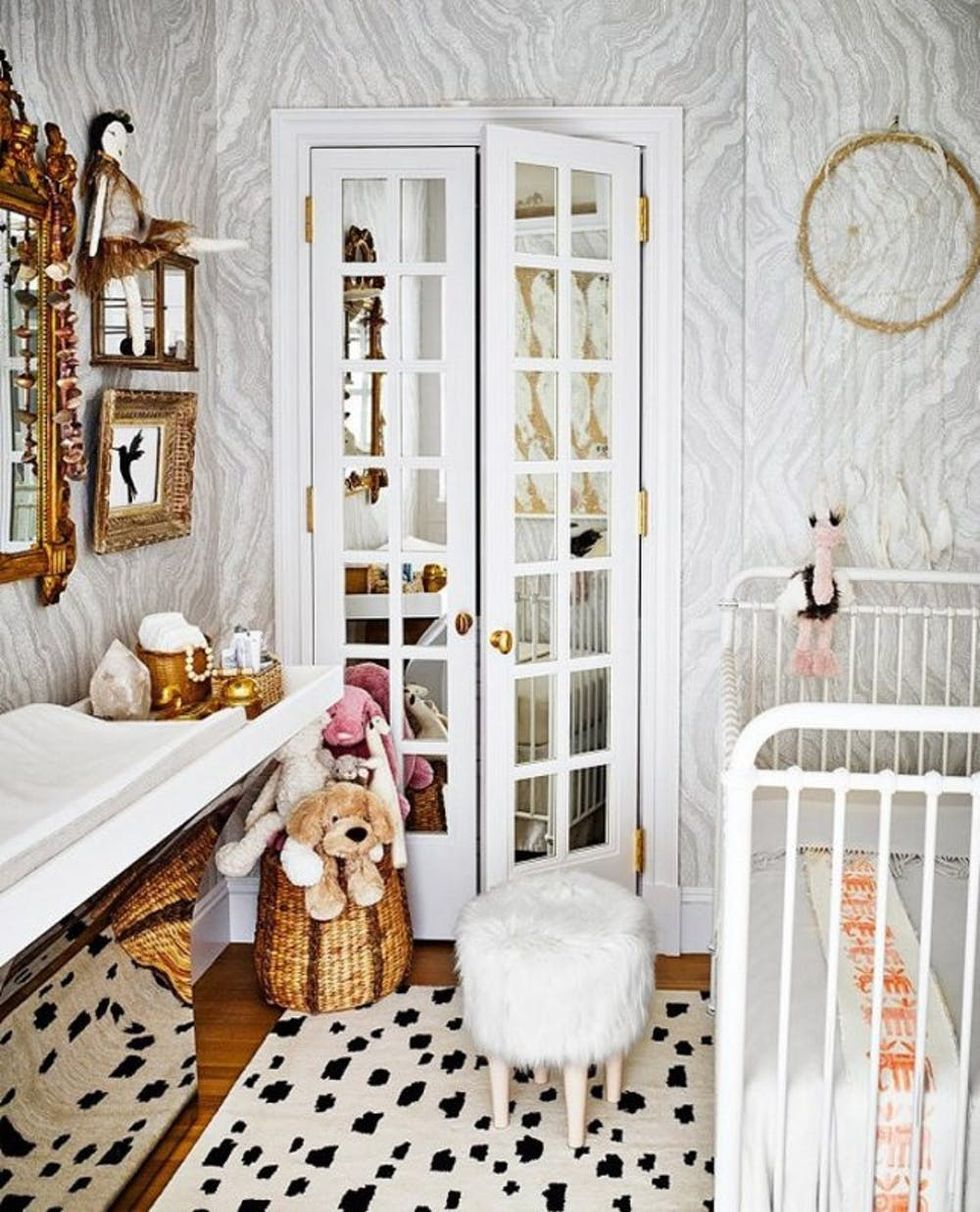 )
Hot pink marble walls — YAS KWEEN. Go all out and cover an entire bathroom with a funky style like this, or use it as an accent wall if you're looking to keep things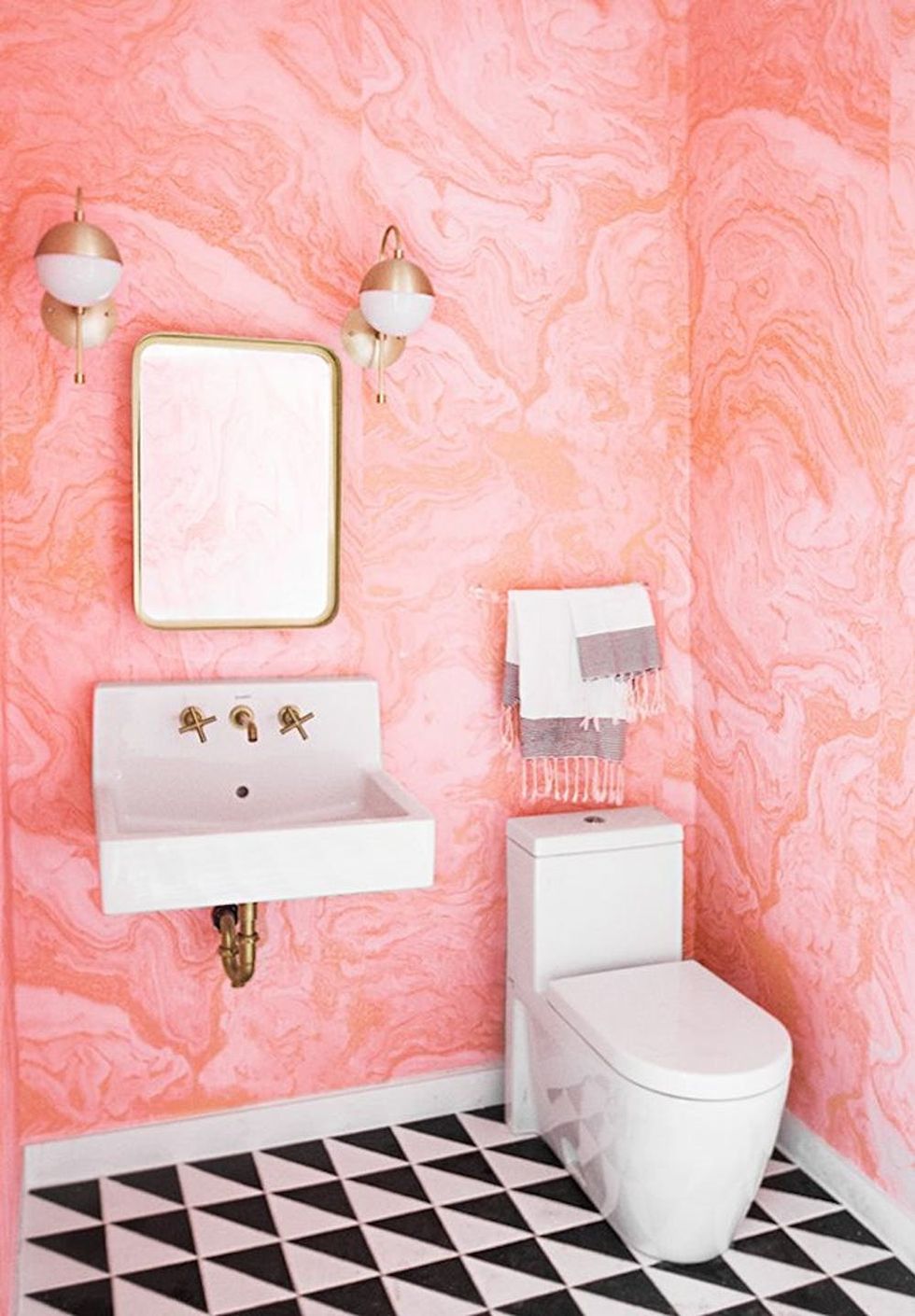 tame. (via
Sarah Sherman Samuel
)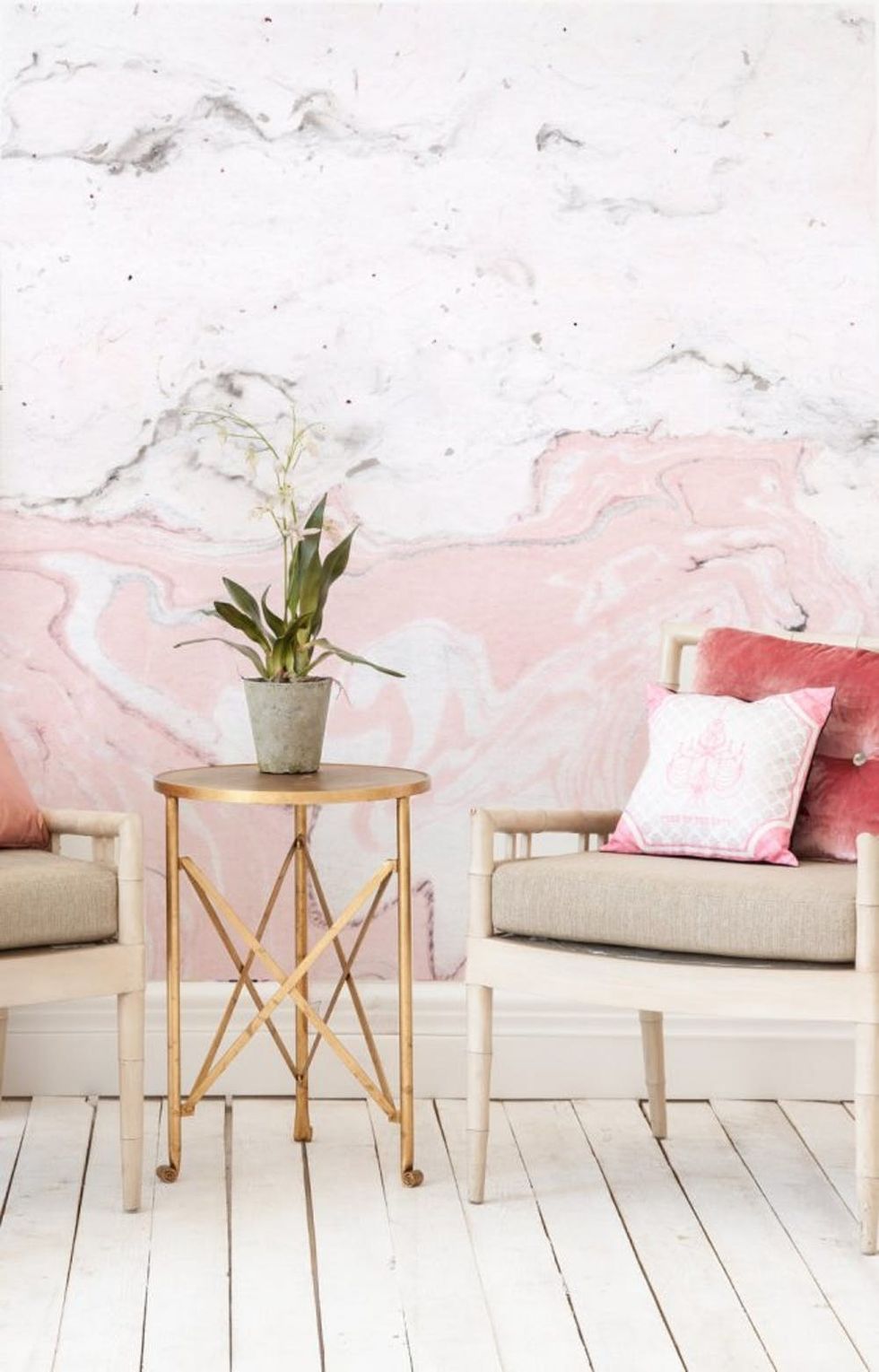 Renters, the wallpaper gods have heard your pleas and brought you amazing patterns in *removable*
and
*reusable* wallpaper. The soft, calming palette is sure to keep you distracted from those other rental annoyances you
can't
do anything about.
Black and white will always look chic, but use it in a graphic wallpaper and your whole space will be insanely glam. Here, the polished marble sink is the perfect contrast to the dark paper, and it couldn't be a better pair. (via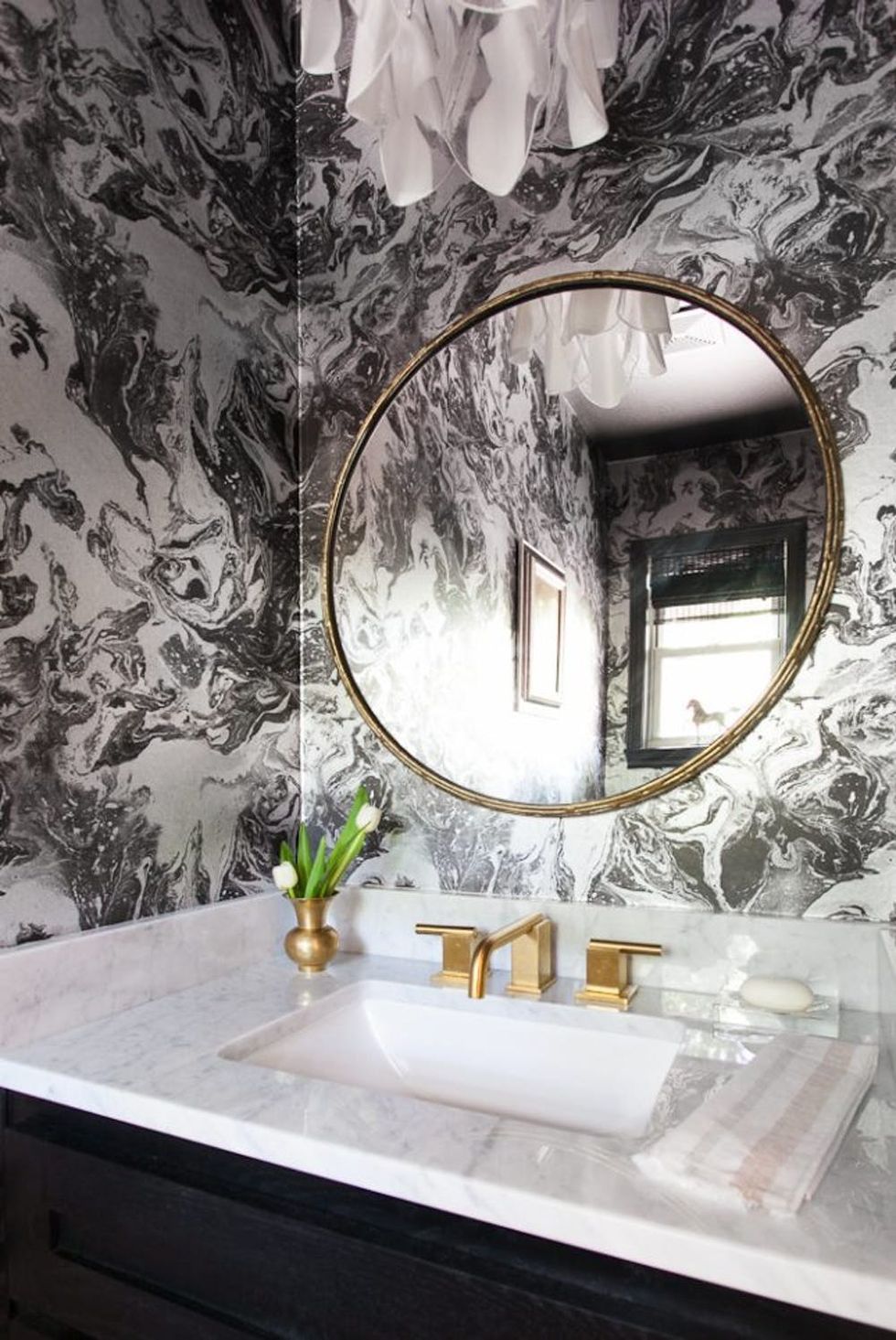 )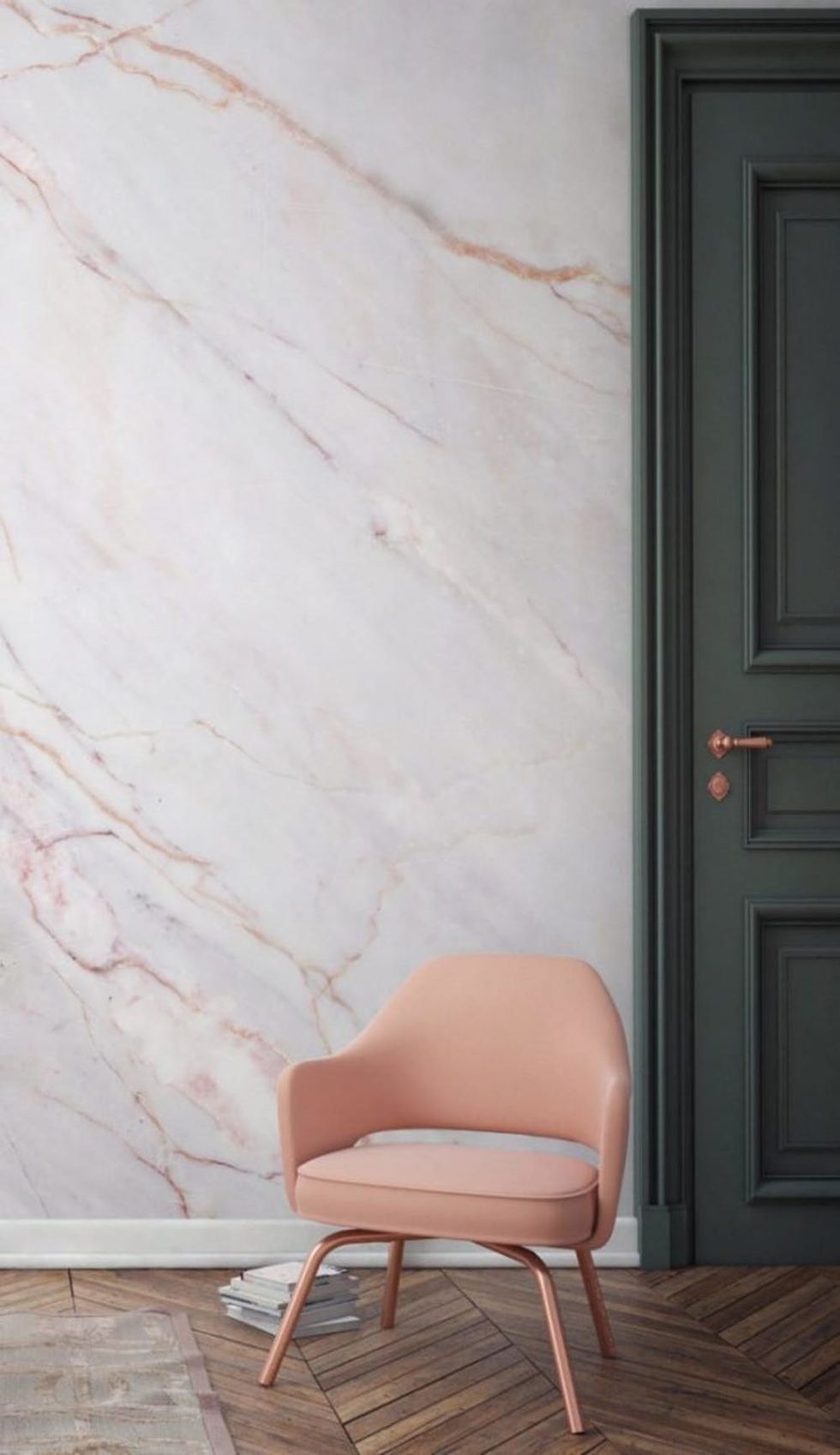 You'll feel like you've been transported to a royal manor with this natural, marbly wonder. Bring in a velvet chaise and some fashion magazines and…
oh la la
.
Can you spy with your little eye that soft blue marble accent wall? Let the soothing calm of ocean blues be your daily inspo with a dreamy oversized statement in your bedroom. (via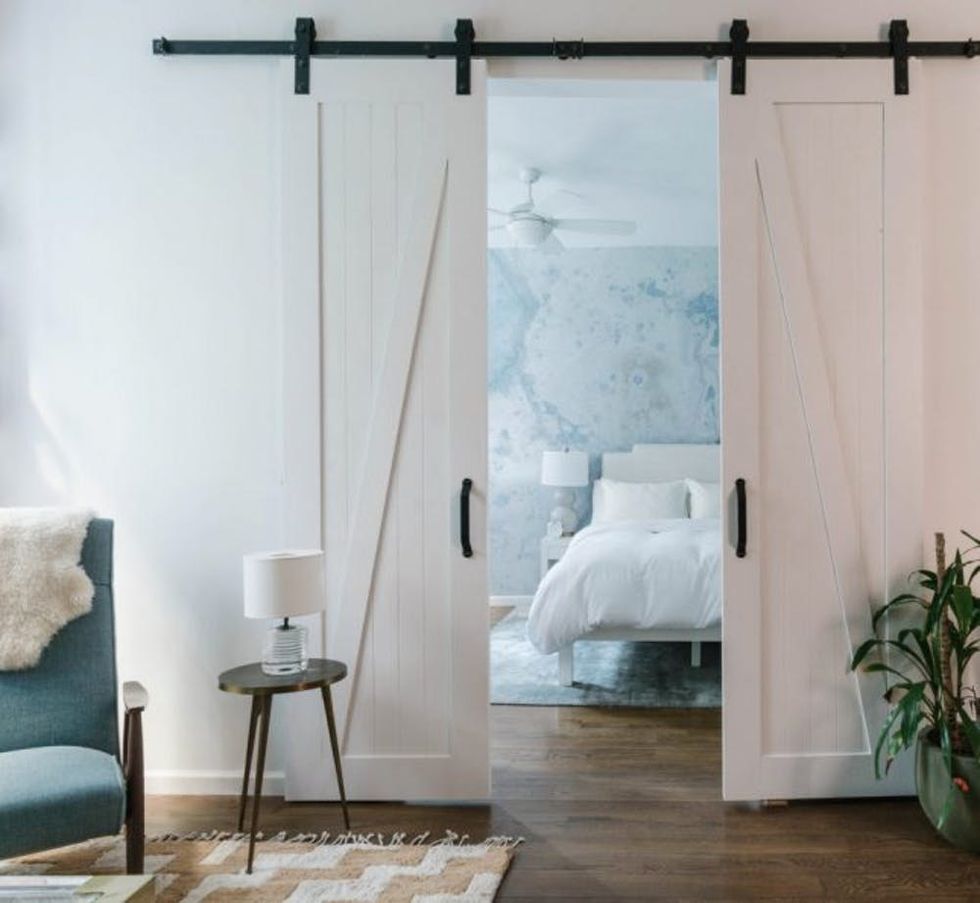 )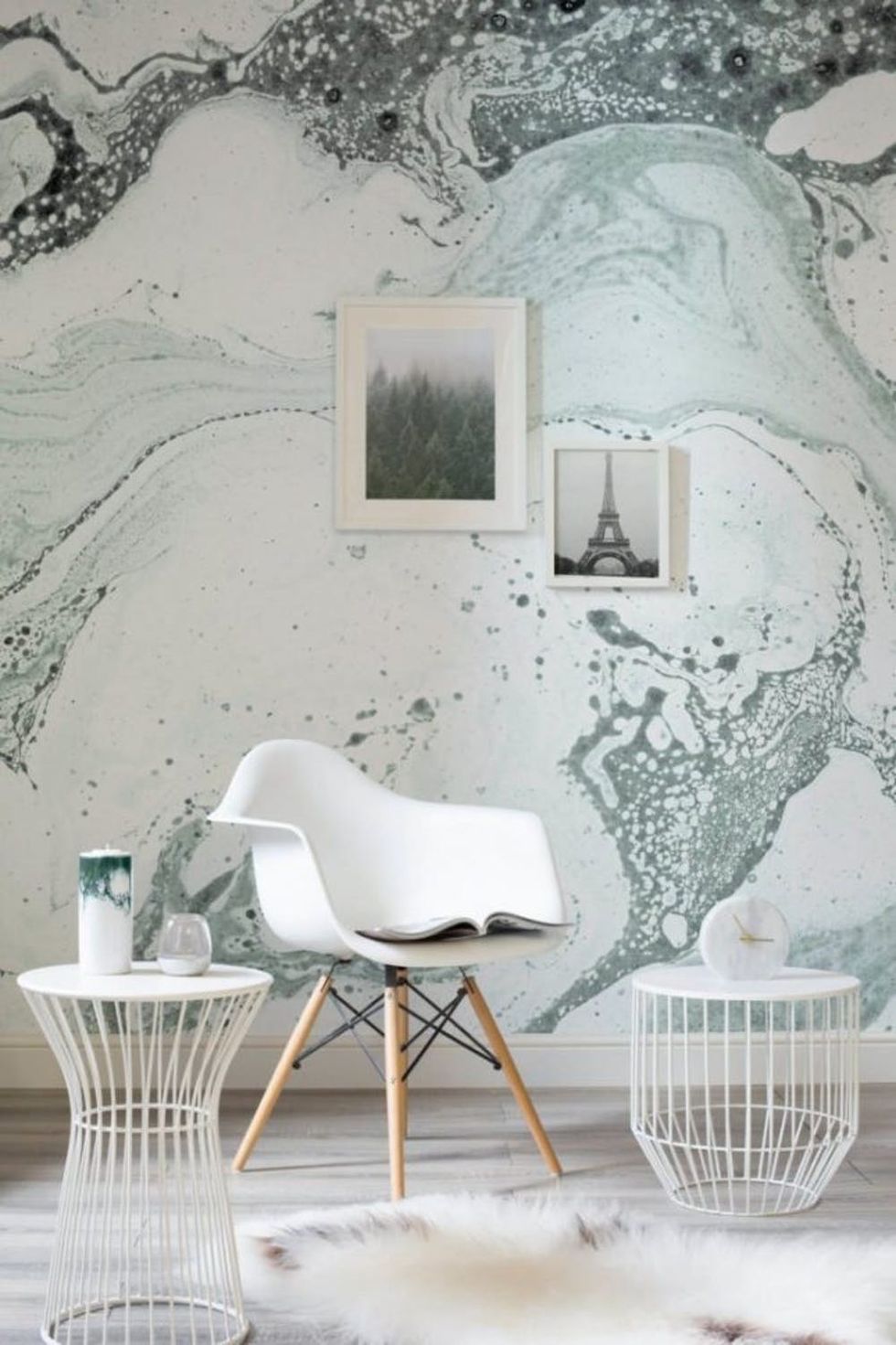 That swirly texture looks more like a Lush bath bomb than a marble slice, but it's
totally
rad. You might not think of green as a neutral, but when you bring in modern furniture and white accessories, the look is subtly fresh.
That tasseled pendant light plays perfectly with the sleek marble wallpaper and neutral-colored bedding. Airy sheer curtains and a warm wooden nightstand make this bedroom completely Pinterest-perfect. (via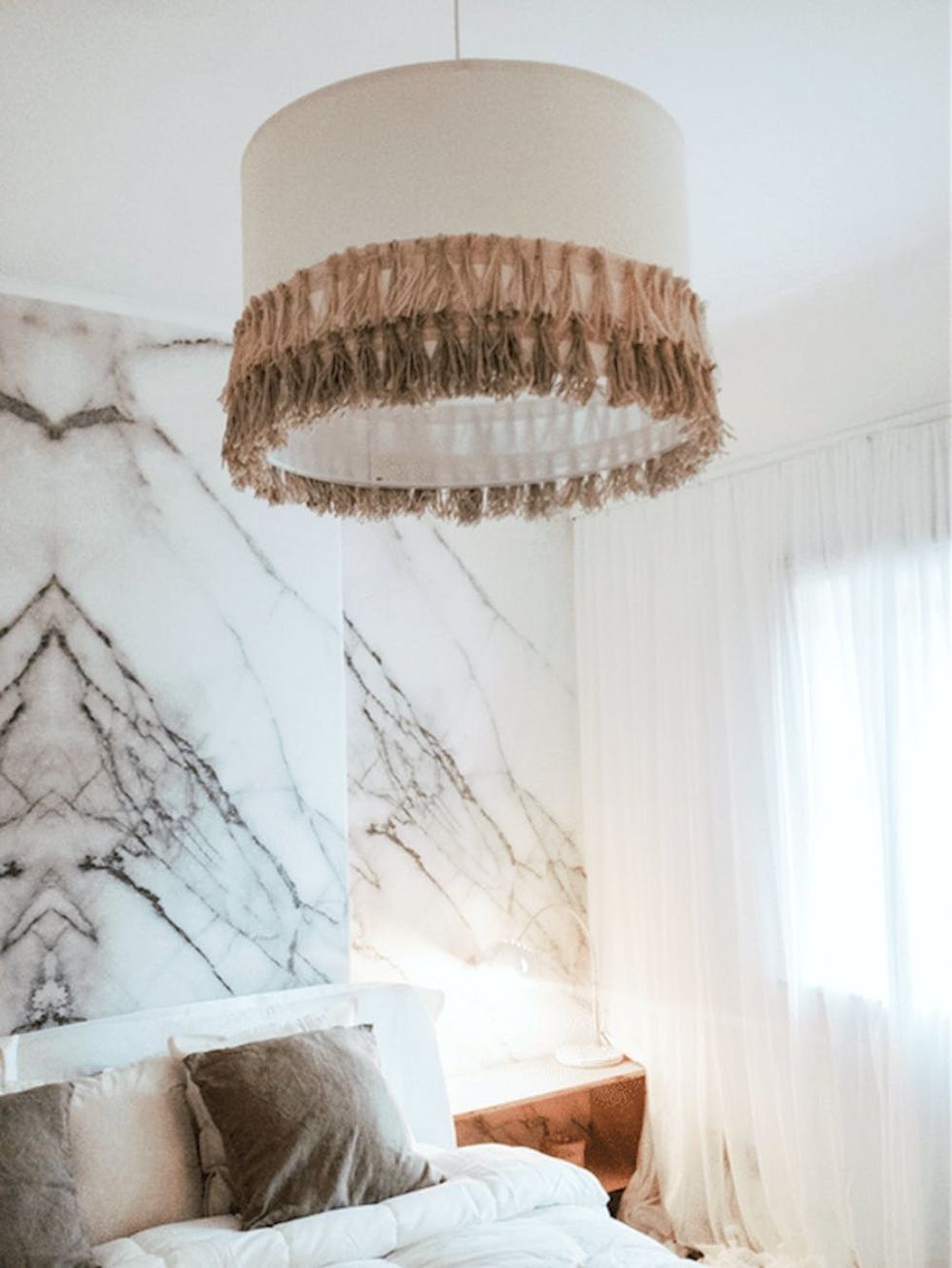 )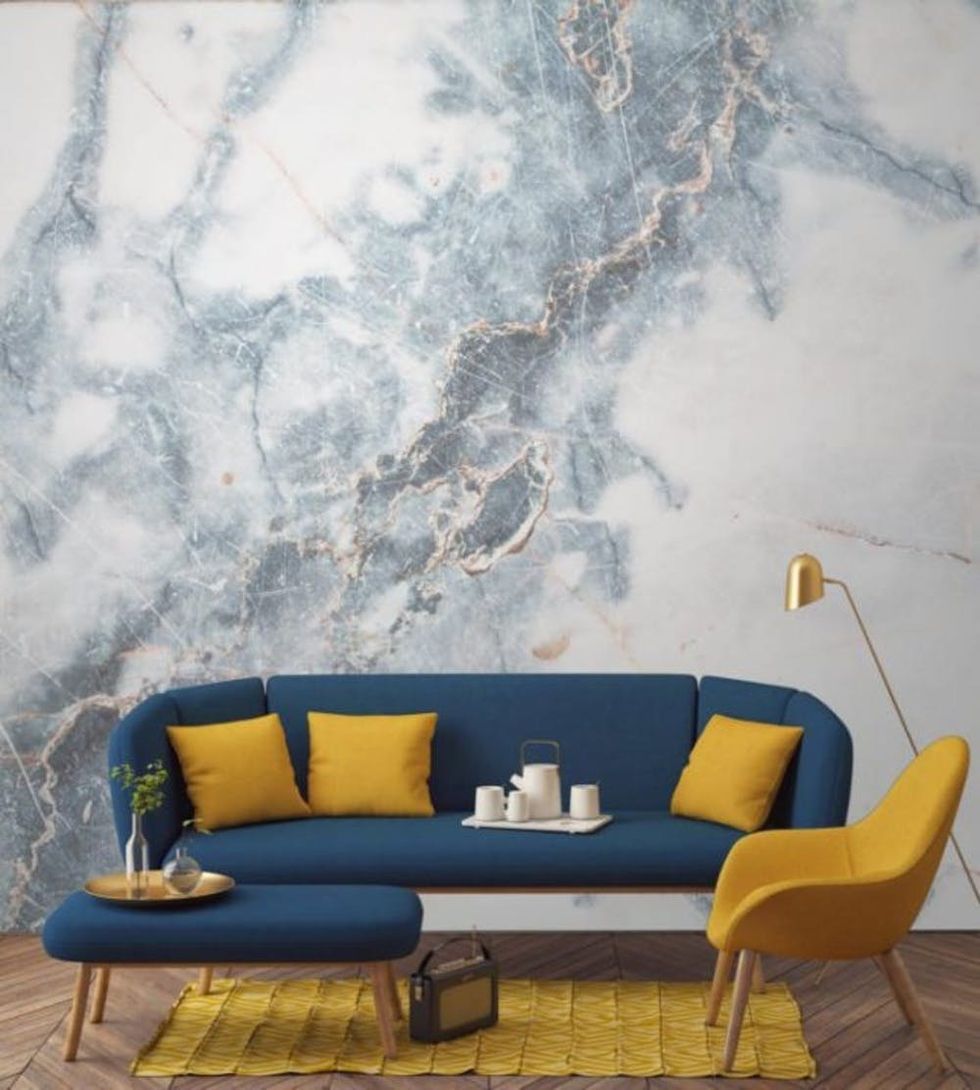 An abstract gold and and blue wall may not be for everyone, but it definitely makes for an eye-catching space.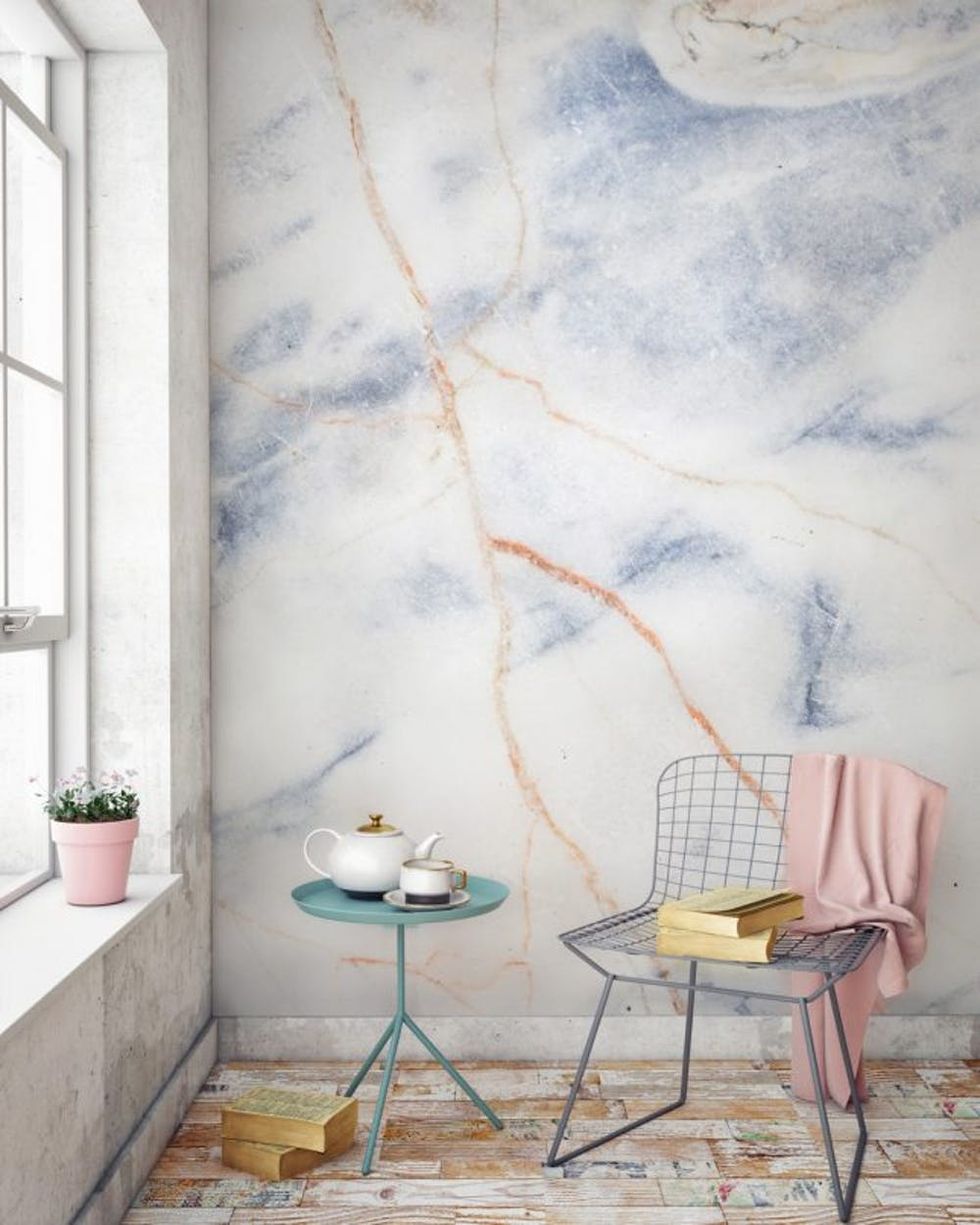 This baby's so light and fresh, you'll think you're dining in a Parisian pied-à-terre. Soft blues and warm bronze are the perfect complement to a breakfast nook or bathroom with trendy brass hardware.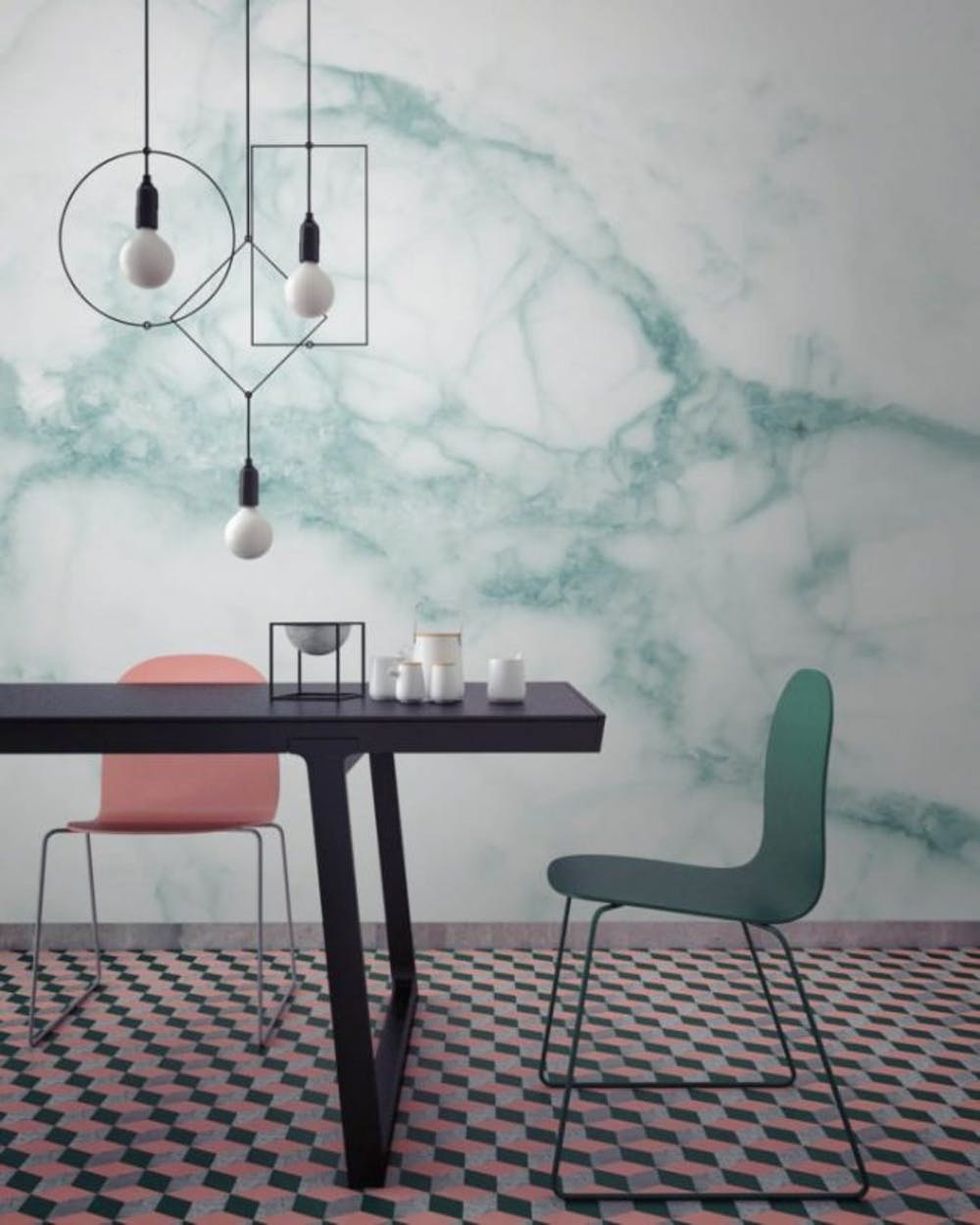 Give your love of seafoam green an elegant twist — er, swirl. This pick has a colorful pop, but don't be afraid of all that boldness. Keep the rest of the room's decor in a complementary color scheme and this print will set the mellow vibe.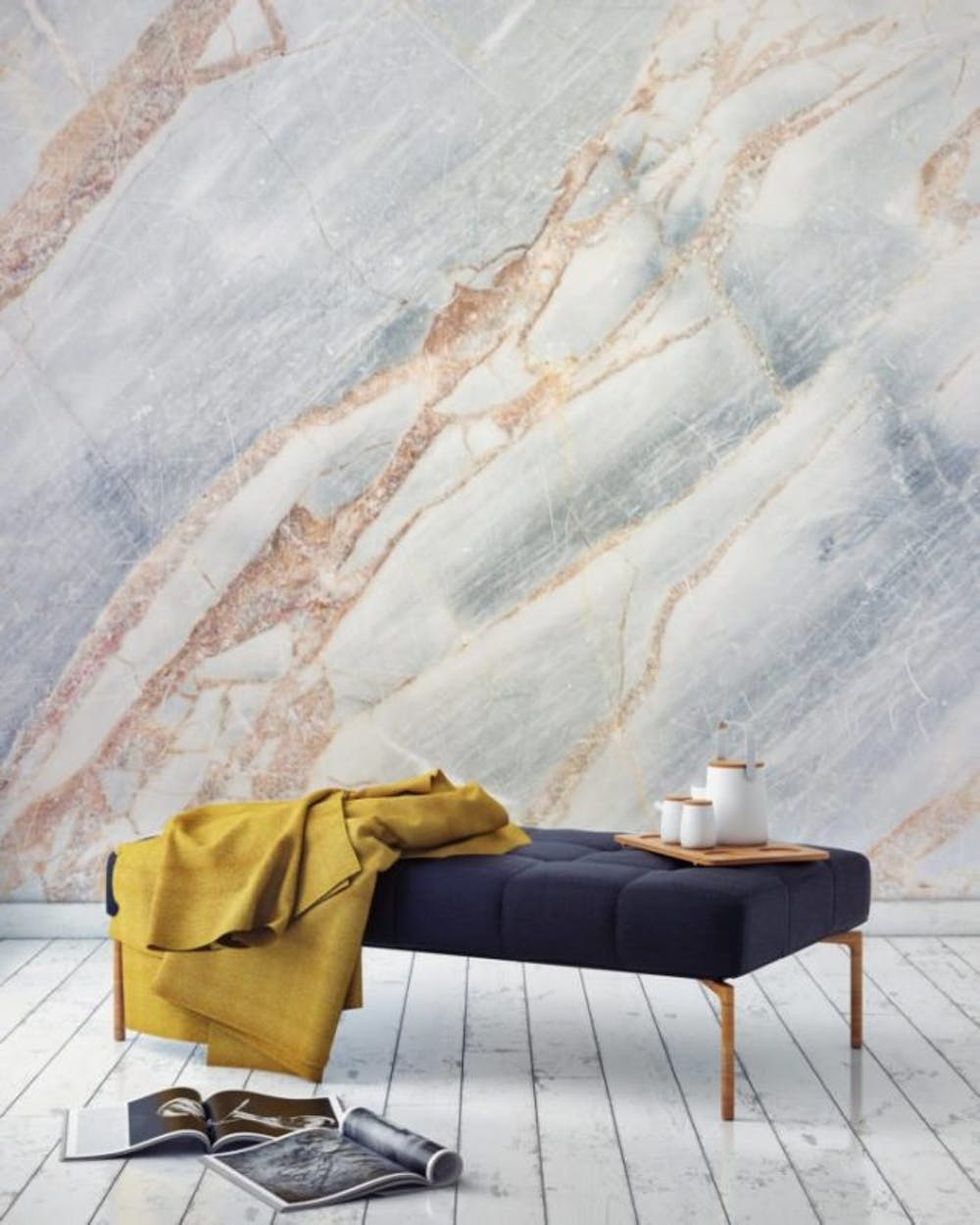 Looking for something a little more glam? Opt for a composition with a metallic thread throughout, like the shimmery copper accent in this pattern.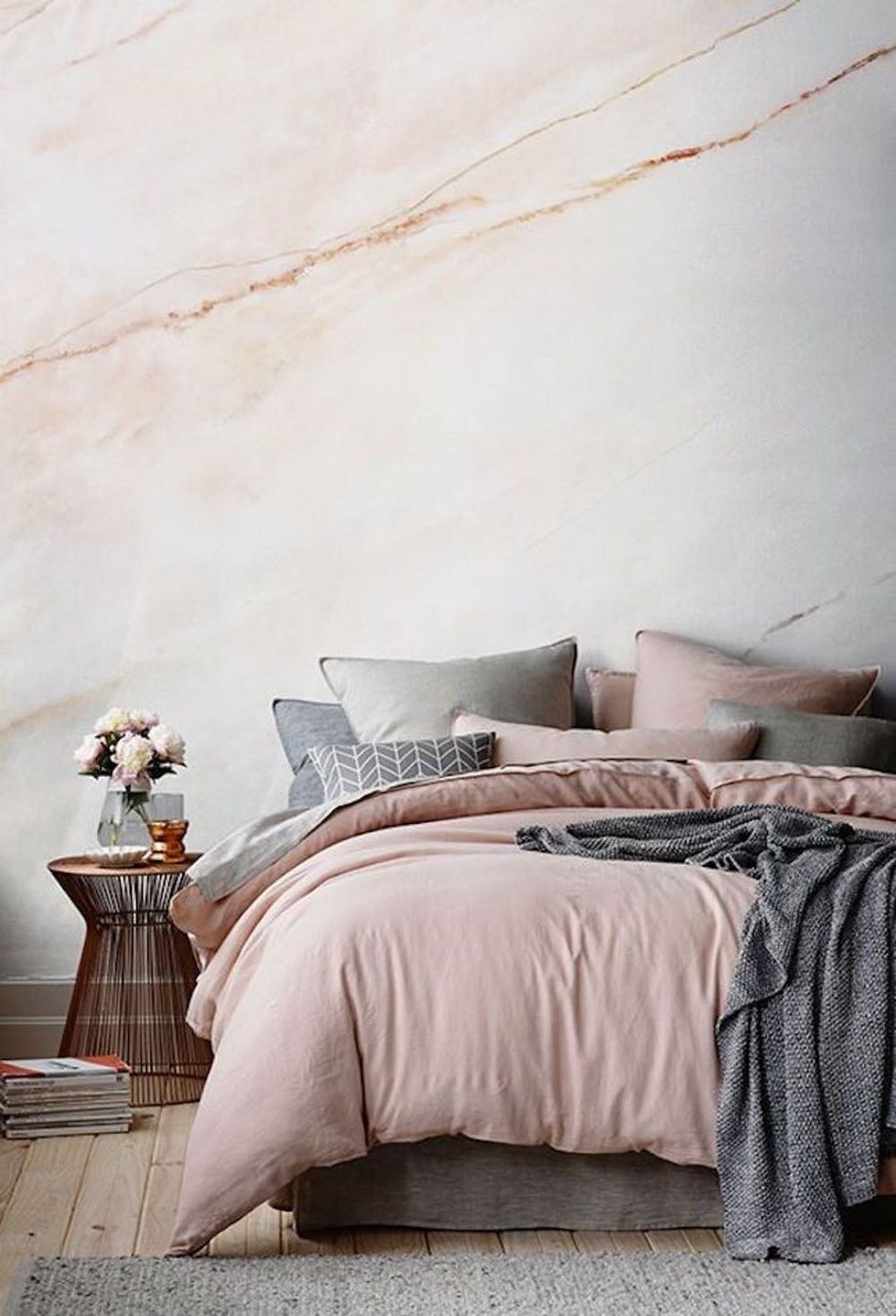 Curate the ultimate hygge getaway by matching a rose quartz paper with cozy gray and pink bedding.
Calling all geode lovers! You *need* this print in your foyer to welcome you home every day. The color scheme makes accessorizing the space flexible and effortless — although bright pink artwork and gold furniture might be the coolest combo ever. (via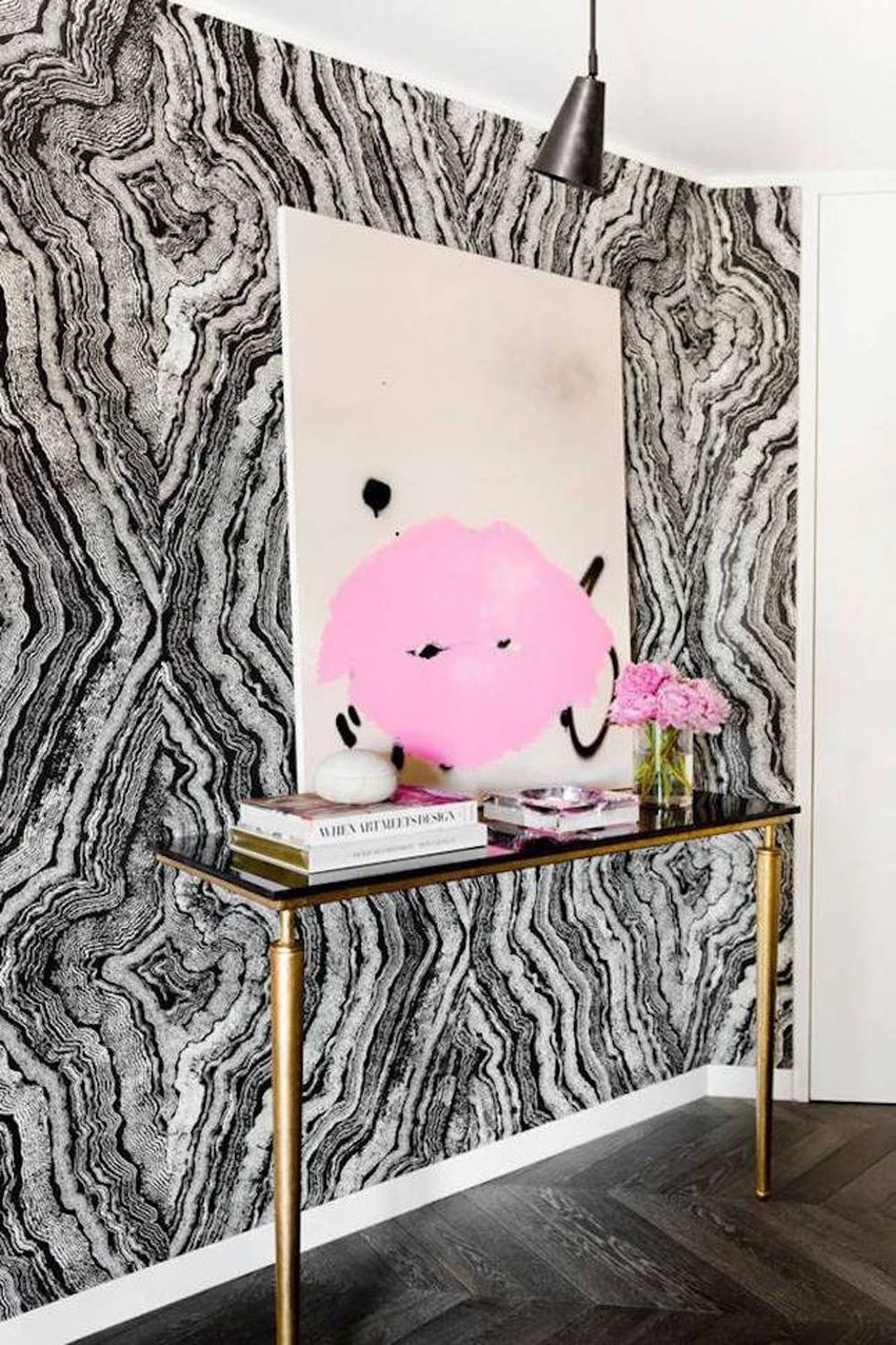 )
So it's more agate than marble, but check out those colors! Believe it or not, in a small space like a bathroom, large-scale patterns can actually be less overwhelming than small, busy prints, so go wild! (via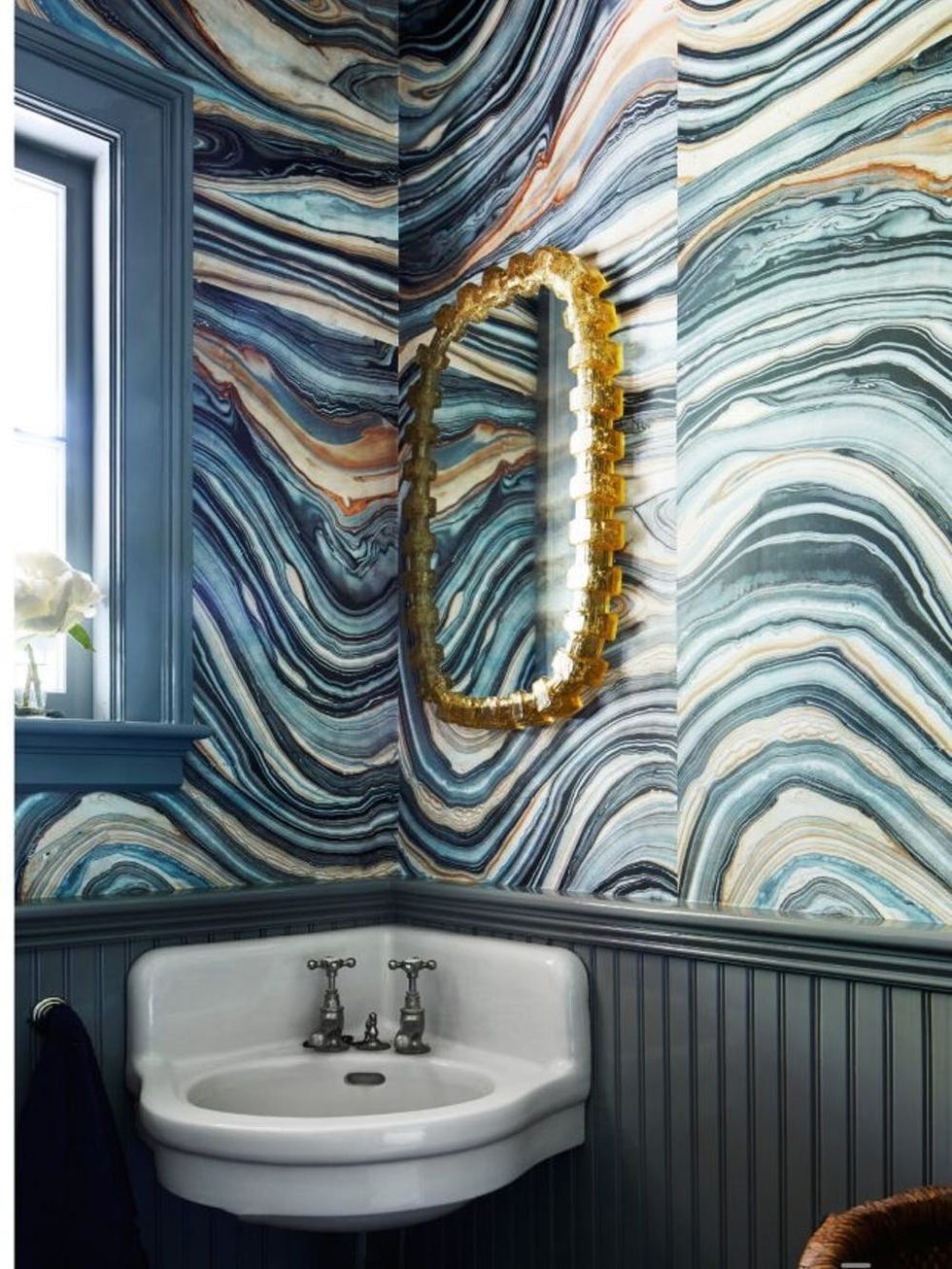 )
A tiny bathroom is the ideal space to experiment with "out there" wallpaper designs. The desert-chic feel of a composition like this will make your space a rustic oasis. Bonus points if your wallpaper goes up on the ceiling like this unique style. (via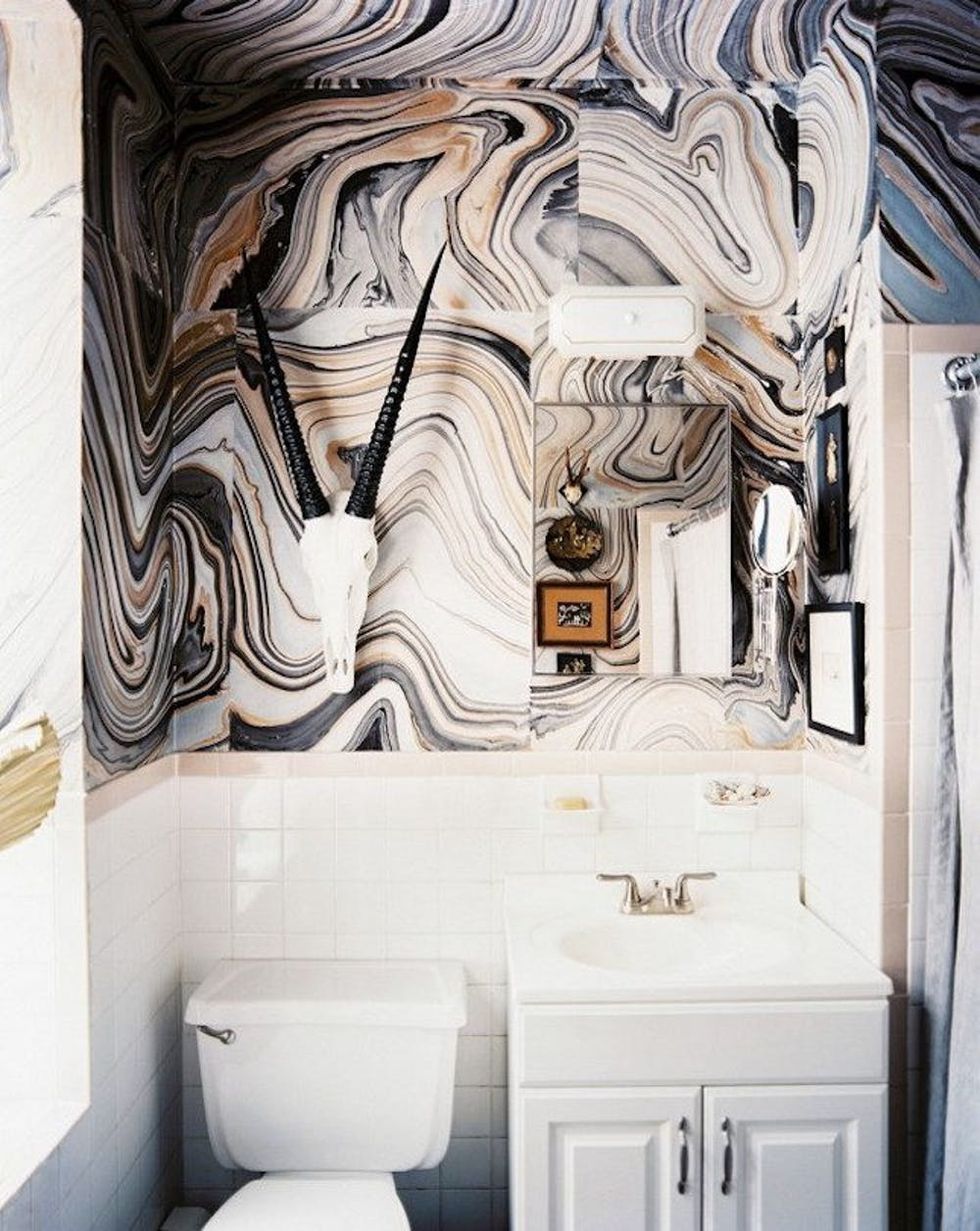 )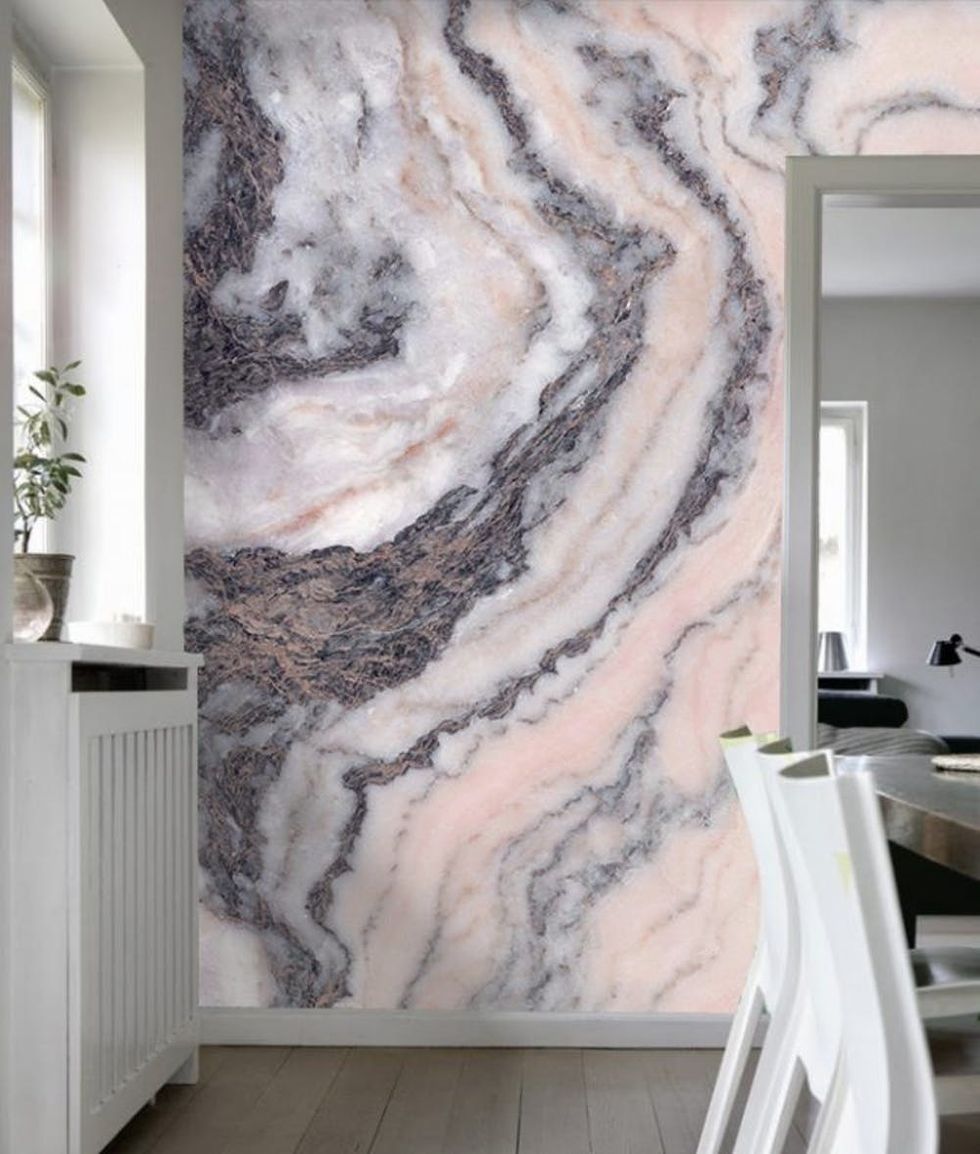 Sorry, gallery wall, but it might be time to spend some time apart. Seriously, with a spectacle this gorg, your walls won't need anything else.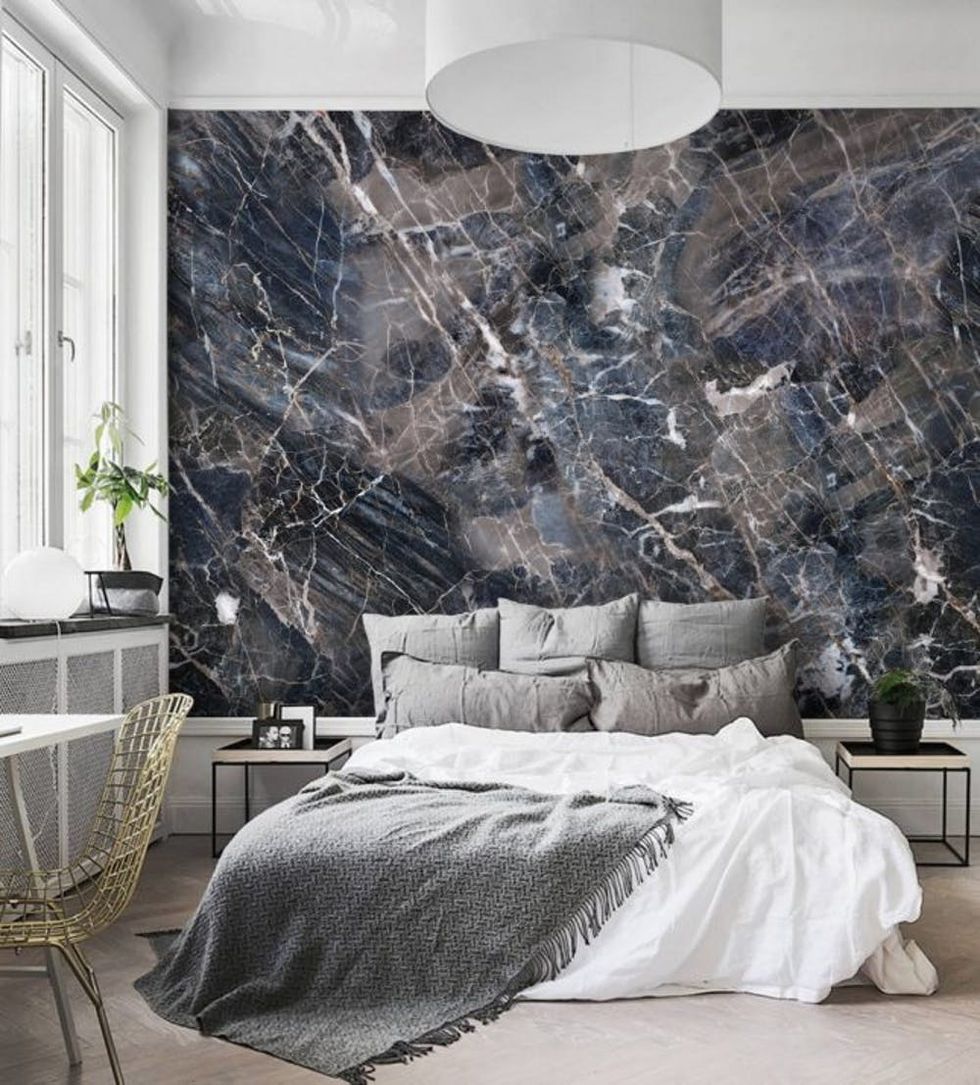 Thanks to a monochromatic color palette, this room can totally get away with a super dark and textural crystalline wall. White bedding provides the perfect contrast and metallic accessories bring the bling.
Kate Thorn
Kate Thorn is an illustrator, foodie, photographer, and blogger at Create & Kate. She loves creating art, traveling, and all things chocolate. A native to the Great Northwest, she is currently living in London and pretending to be a mature grad student.
Home Decor Inspo