This Is What Men vs. Women Think Are the Most Interesting Qualities in a Person
Nov 11, 2017
Being an interesting person is objectively a good thing, right? Interesting people tend to be better conversationalists, they have cool stories to share, and more often than not, they're open to new ideas and new experiences that take them out of their comfort zone. By those definitions, it's hard to imagine that anyone could disagree about the value of being interesting in itself. What people do disagree about — at least according to a recent survey by subscription reading service Scribd — is how a person actually becomes interesting. Surprisingly (or unsurprisingly, depending on your perspective), those differences in opinion are split along gender lines.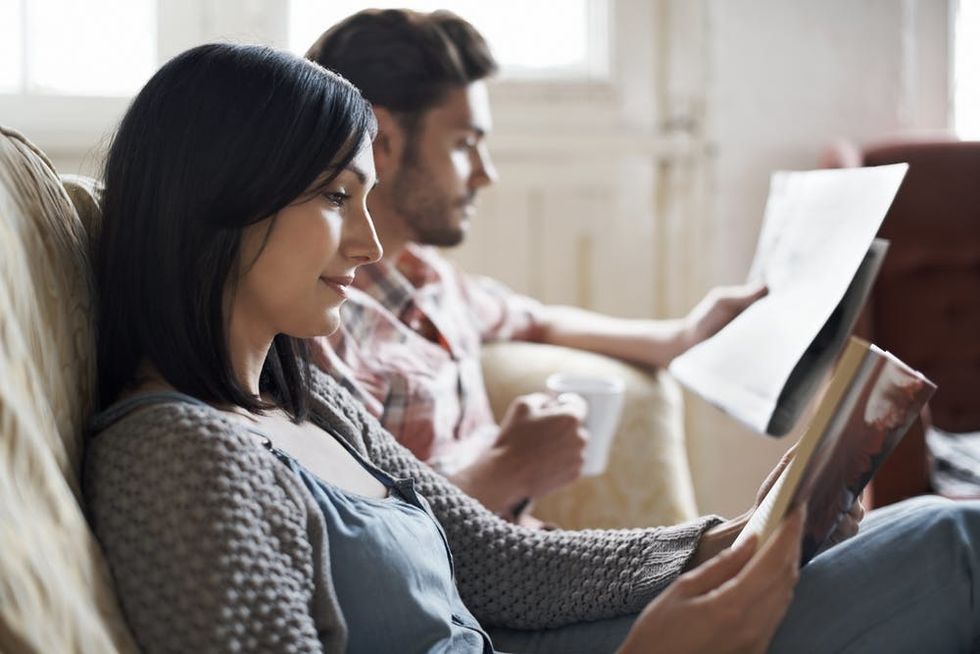 ---
According to the findings from Scribd, women think that being well-read is the most interesting quality, while men define being interesting in terms of innovation. Also worth mentioning is the fact that 41 percent of women described themselves as only an average level of interesting, compared to 33 percent of men — and men are more likely than women to think that they are the most interesting person they know.
There are generational differences as well. Millennials are the most likely generation to think they're one of the most interesting people they know. And millennials are twice as likely as other age groups to think a reality TV star is the most interesting famous person, while baby boomers tend to lean toward politicians.
The survey was further supplemented by reading lists from Scribd that broke down the top books read in the past year by men and women. Included on the list of books most regularly read by men were Sapiens, It, Ready Player One, How to Win Friends and Influence People, and American Gods, while the women's list included titles like Big Little Lies, The Handmaid's Tale, The Girl on the Train, American Gods, and Miss Peregrine's Home for Peculiar Children.
"For both men and women, the most read titles on Scribd mapped back to who they perceive as being the most interesting famous person," says Jen Singerman, head of marketing at Scribd. "Activists, actors, and actresses were popular among women, and we saw several top reads that were the basis for television shows focused on the themes of women's empowerment and rights."
Men, however, Singerman says, find business leaders to be more interesting, which is reflected in the list of books favored by men throughout the year. "The data showed us that business leader biographies and books related to becoming a better leader were popular among men," she tells us.
While these results have the potential to add some fuel to the eternal fire that is the battle of the sexes, Singerman hopes they can encourage stronger communication across gender lines. "It's important to develop a deep sense of empathy and broaden your perspective when trying to communicate with anyone," she says. "Reading news from established outlets and books written by and about individuals from a wide variety of backgrounds is a great place to start."
What do you think makes someone interesting? Tweet us @BritandCo!
(Photo via Getty)
Alli Hoff Kosik
Alli Hoff Kosik is a freelance writer who is passionate about reading, running, rainbow sprinkles, her lipstick collection, watching embarrassing reality TV, and drinking pink wine. She lives in Brooklyn with her husband and (in her dreams, at least) three golden retriever puppies. Listen to her talk books on
The SSR Podcast
.
Creativity