Go Under the Sea With This Mermaid-Inspired Side Table DIY
May 04, 2017
Mermaids, unite! Time to bring some waves into the bedroom with this super simple DIY. To transform your bedside table into an under-the-sea dream, all you need is a glass table top and some colored vinyl. Let's do this.
---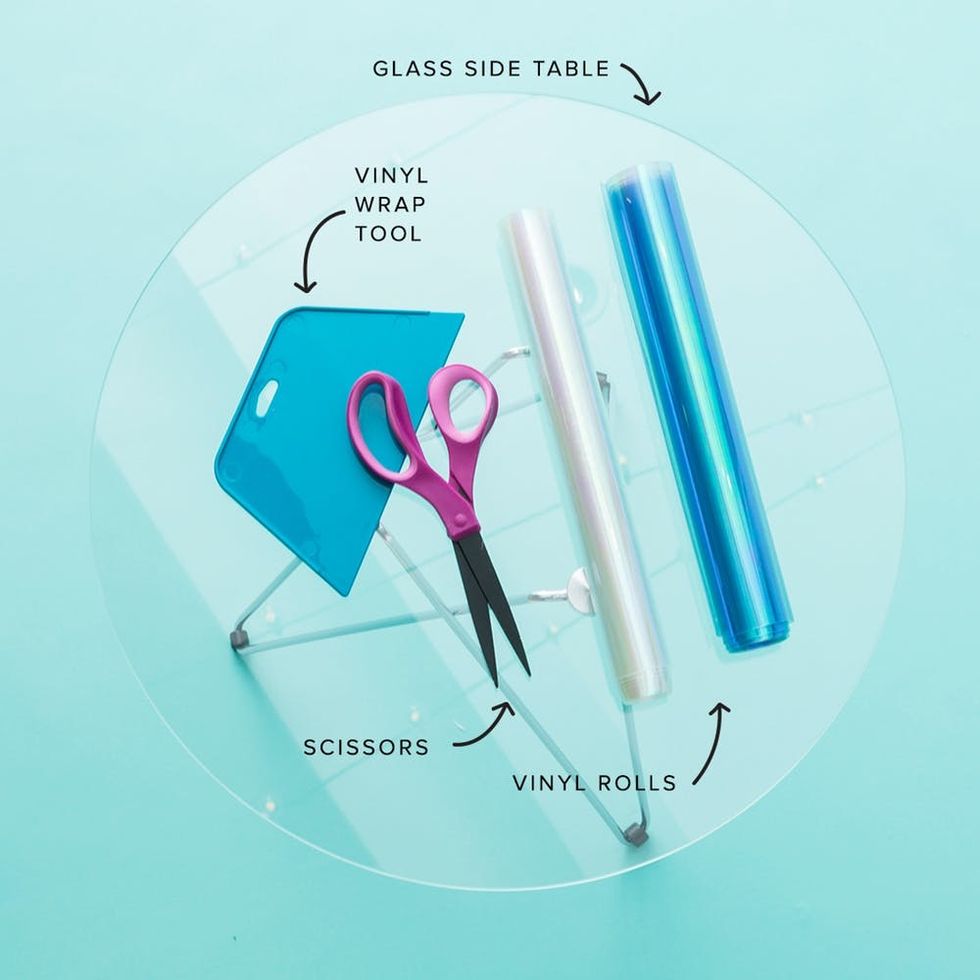 Instructions: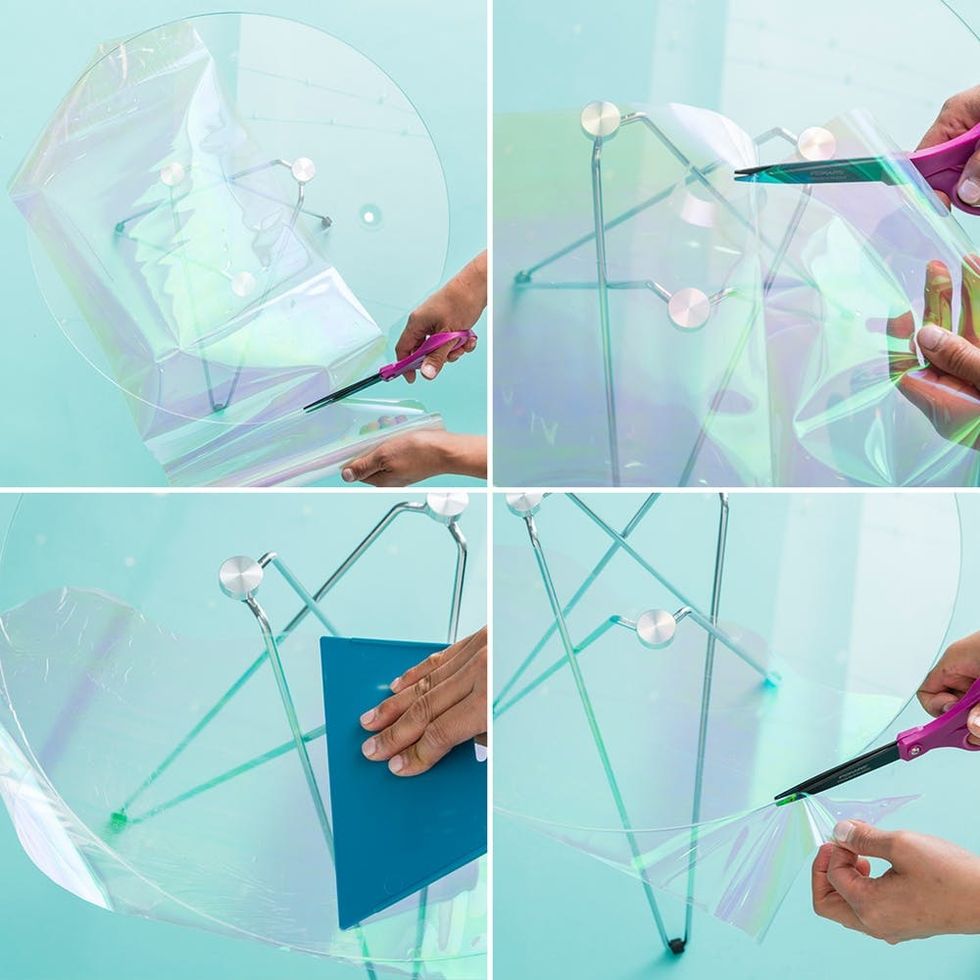 This is seriously the easiest DIY ever. Measure and cut out pieces of vinyl. Create a wavy end and adhere to your table. Use the vinyl wrap tool to make sure there are no bubbles in the vinyl, and be sure to cut off the extra vinyl on the ends. It's MUCH easier to do this after you've attached the vinyl to the table. All you have to do is slide the scissors on the edge of the table.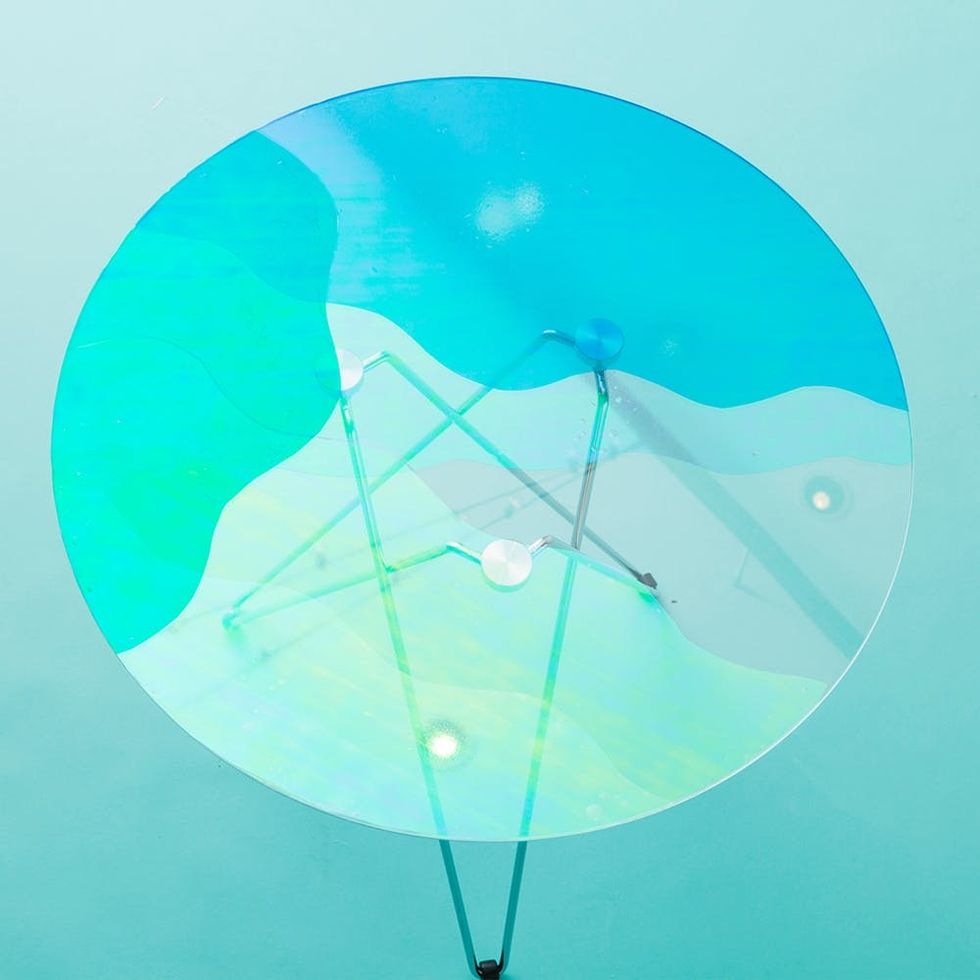 Repeat this step with different colors and voila — you're done!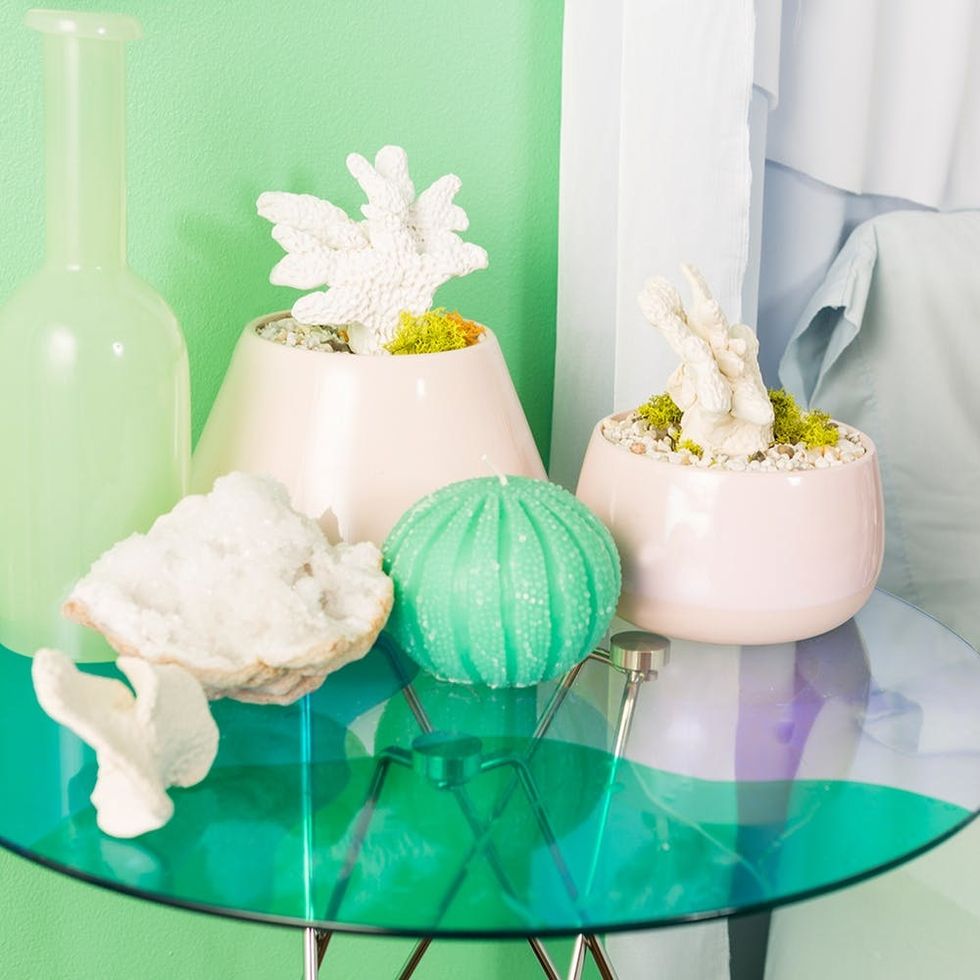 Now all you have to do is fill your table with your favorite sea-themed decor, like these clay faux coral *plants.*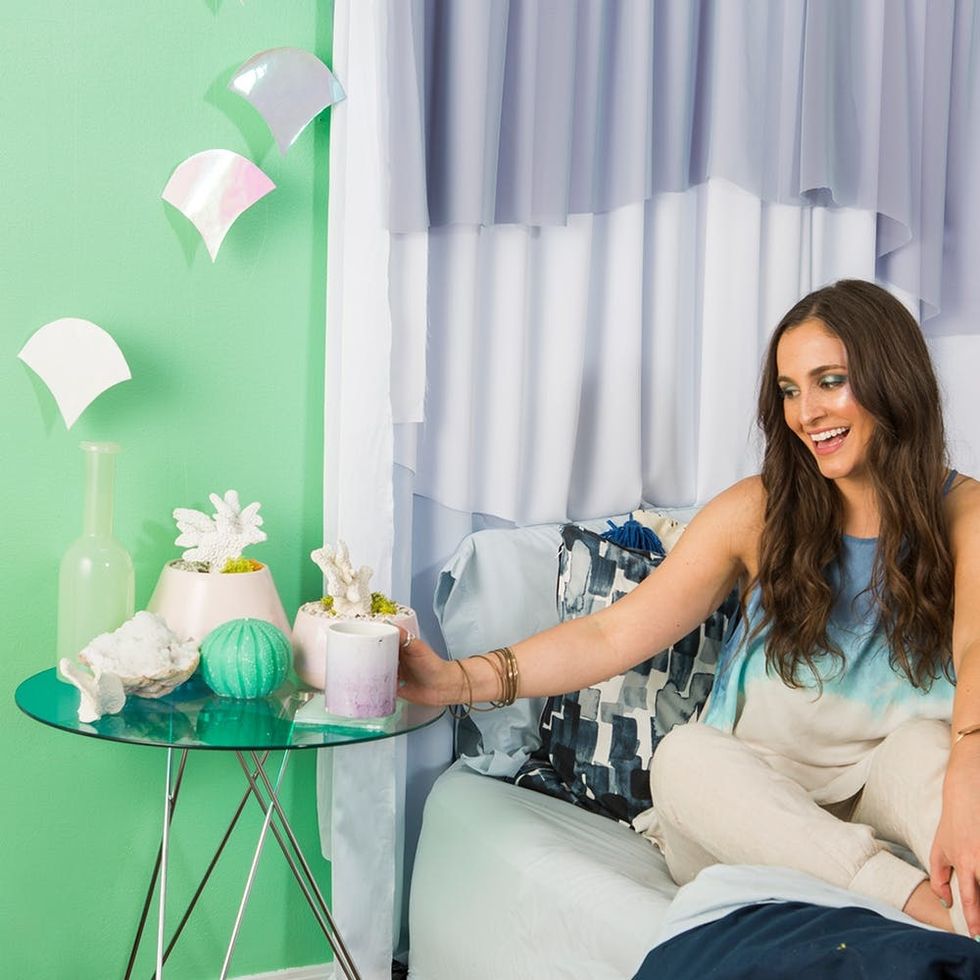 It really brings the room together. Don't you think?
How are you bringing the mermaid trend into your home? Share with us on Instagram by tagging @BritandCo, and follow us on Pinterest for more DIY decor inspo.
DIY Production: Lindsay Saito
Styling: Lindsay Saito, Lee Shellenberger + Cassidy Miller
Photography: Brittany Griffin
Model: Stephanie Carmassi
Lindsay Saito
As a Creative Content Producer at Brit + Co, Lindsay is a mover and shaker—cooking, crafting and creating—all day, every day. While away from the office, you can find her adventuring, looking for magical moments and eating tacos.