Move Over, Succulents, and Make Room for This Faux Coral DIY
May 04, 2017
It feels as though the tides are changing, as the mermaid trend makes its way into home decor. That's why we're pretty convinced that coral is going to be the new succulent/cactus house plant. This gets a little tricky, considering a large number of coral species are currently endangered. Fret not! Luckily, you can make your own environmentally responsible coral out of air-dry clay. And one of the better parts of coral *house plants* is that they require very little care.
---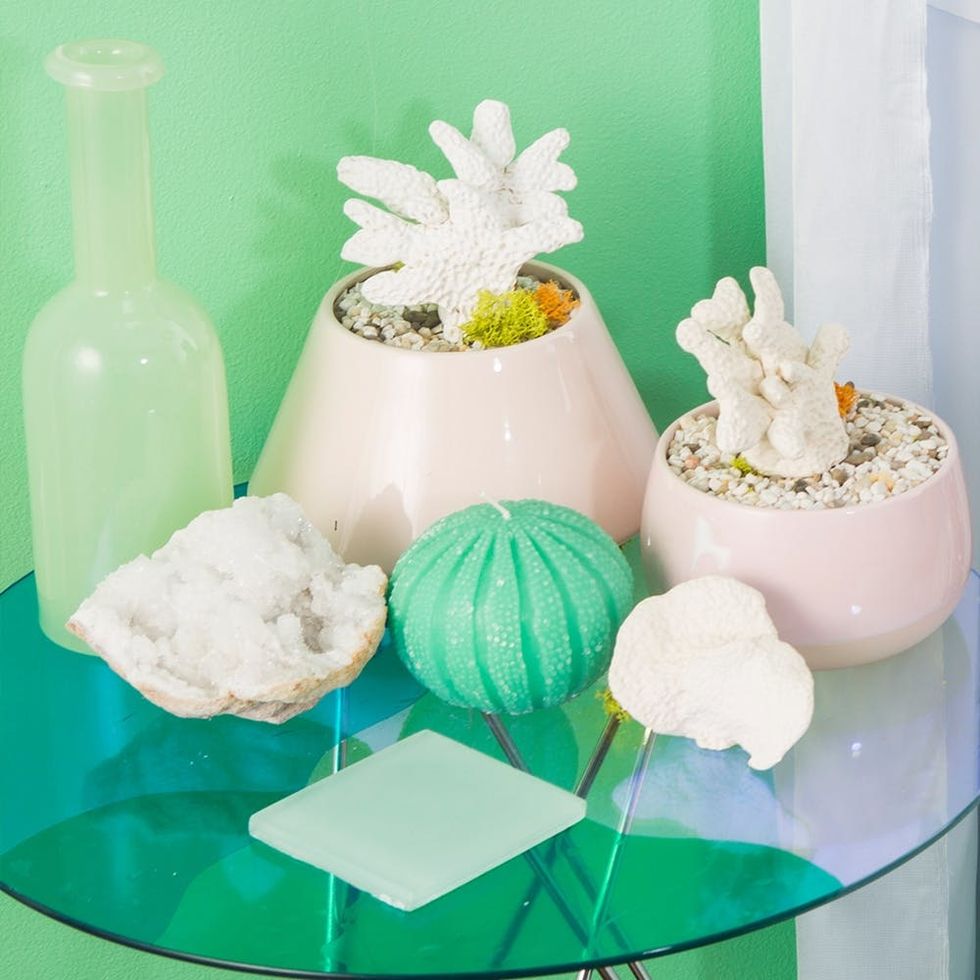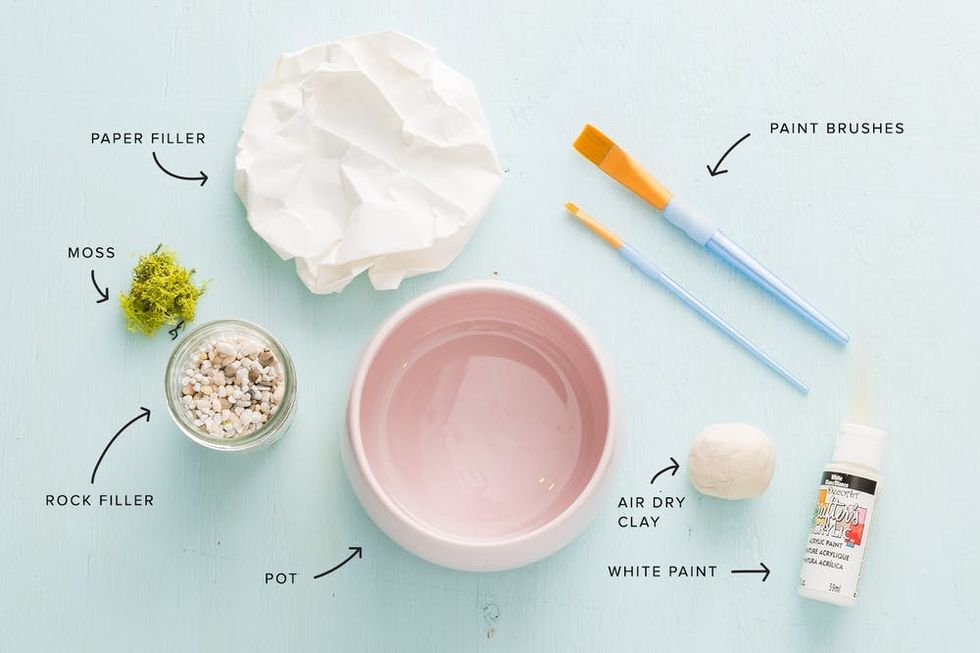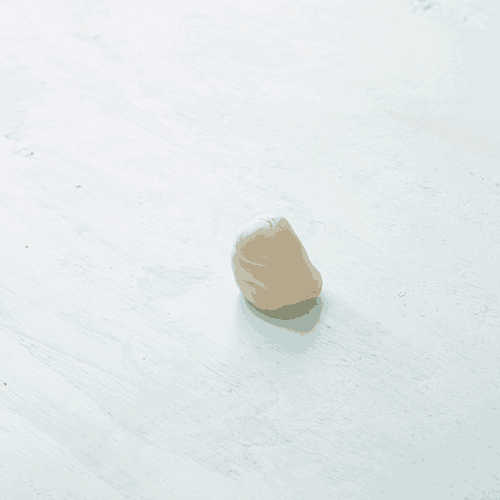 Playing with the air-dry clay takes me back to childhood. Use small pieces to make a coral shape with different arms and layers.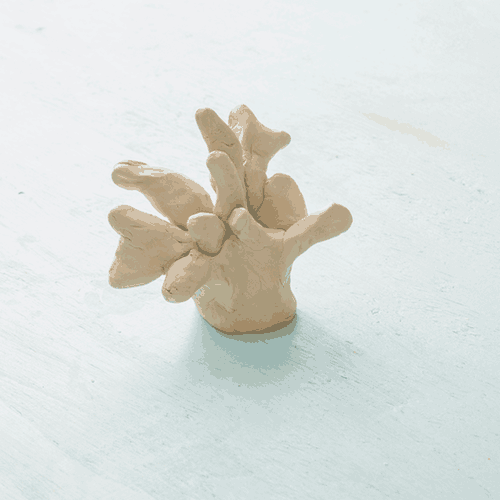 Next, using the end of a small paintbrush, make little indents all over the clay to create a coral pattern. Set out to dry for two to three days.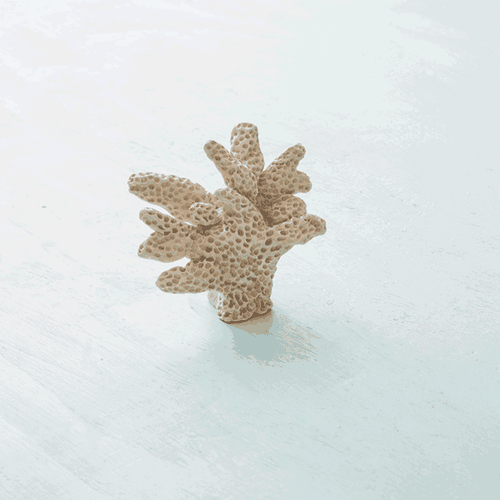 Now it's time to make your coral come alive! Cover with white paint. While it dries, fill up your pot with paper filler and top with a layer of rocks. Add in your faux coral piece and add a touch of moss to brighten it up. Boom! It's instant and easy decor.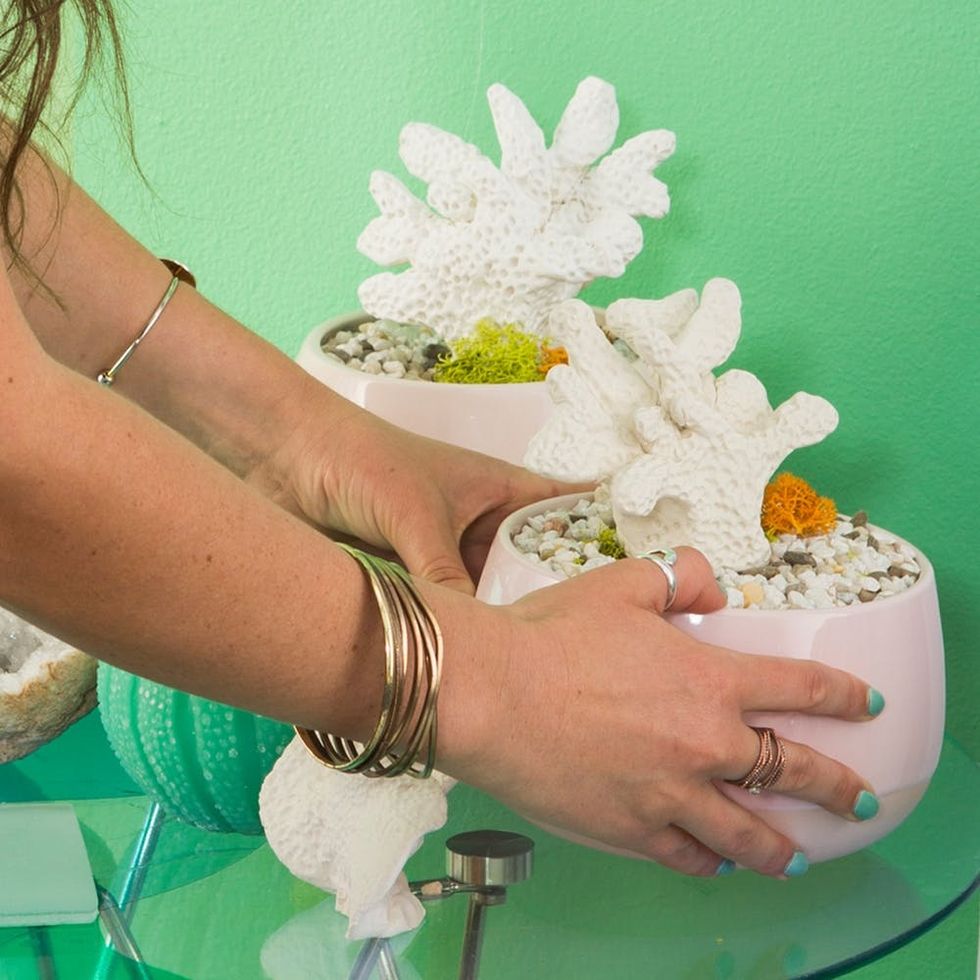 All you have to do now is decide where to put it. You can make a whole garden, and add it to your mermaid-themed room.
Do you think coral will be the new cacti? Let us know your thoughts on Twitter, and follow us on Pinterest for more DIY home decor inspo.
Brit + Co may at times use affiliate links to promote products sold by others, but always offers genuine editorial recommendations.
DIY Production: Lindsay Saito
Styling: Lindsay Saito, Lee Schellenberger + Cassidy Miller
Photography: Brittany Griffin
Lindsay Saito
As a Creative Content Producer at Brit + Co, Lindsay is a mover and shaker—cooking, crafting and creating—all day, every day. While away from the office, you can find her adventuring, looking for magical moments and eating tacos.