This Is the Most Popular Way to Eat a Chocolate Bunny
Apr 16, 2017
Every holiday has its trademark debate. During Halloween, the candy corn fanatics duke it out against the naysayers. The Fourth of July folks get hung up on BBQ vs. cook out. But there's no bigger debate than the one that strikes every Easter. Just how should a chocolate bunny be eaten? Thanks to the hard work of some very festive scientists, we now know the answer.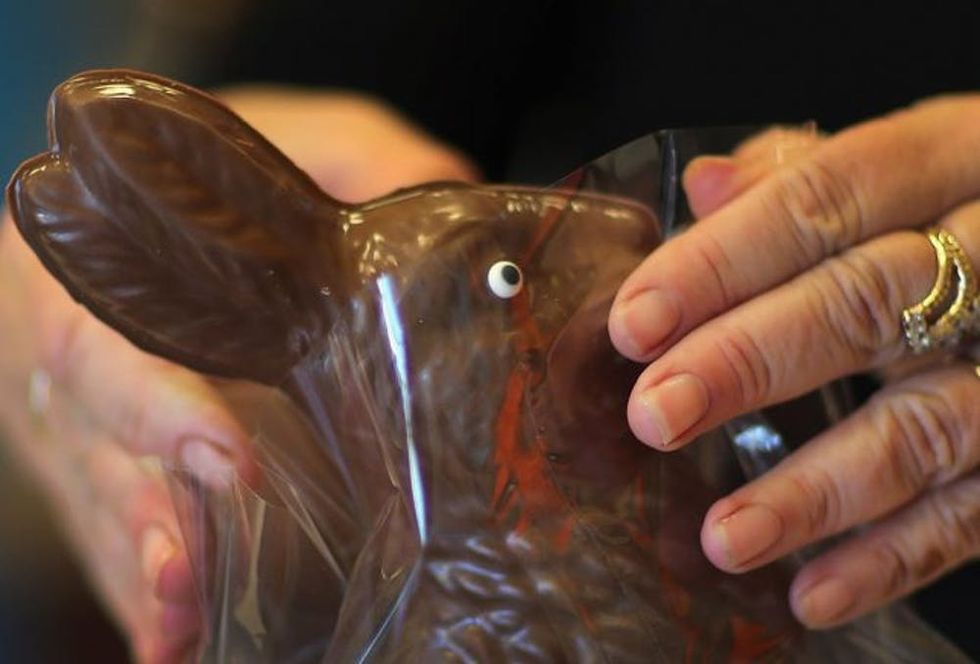 ---
In a study cleverly titled "Seasonality of Auricular Amputations in Rabbits," researchers used an online poll of 28,113 people to get down to the bottom of "auricular amputations," AKA ear amputations. (Pro Tip: Don't Google those words if you want to keep your lunch down.) According to the results, 59 percent of people eat their chocolate bunnies from the ears down.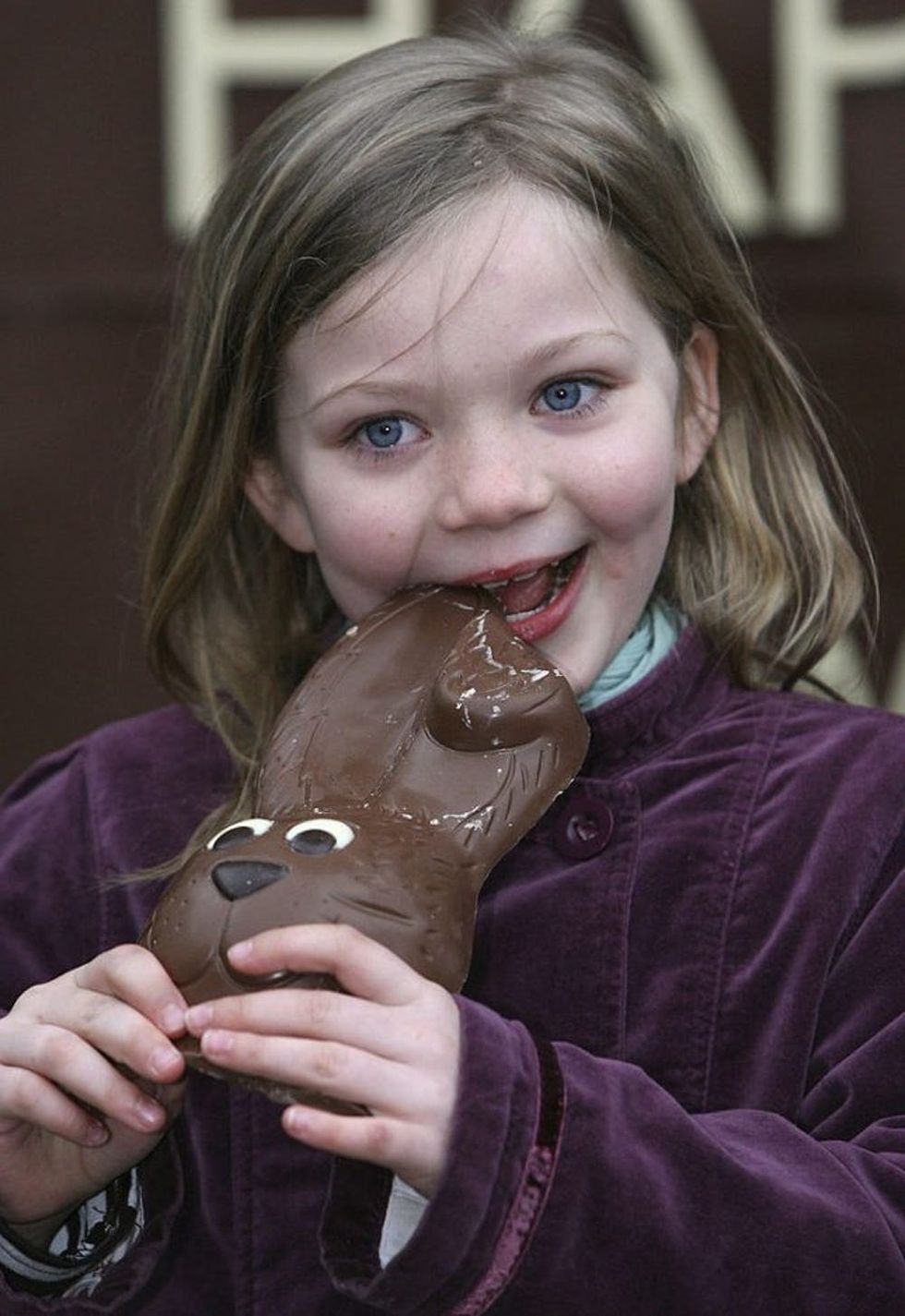 If you're a paws-first kind of snacker, you'll be bummed to know that just a measly four percent of participants are on your team. Sorry peeps, looks like you're in the minority here. Perhaps most perplexing are the 33 percent of respondents who said they had no opinion.
While it might seem like Halloween would be the most candy-filled holiday, it turns out Easter is the true sugar fest. All those Easter baskets overflowing with mini chocolate eggs and jellybeans contribute to a national candy bill in the hundreds of millions — $823 million in 2015, to be exact.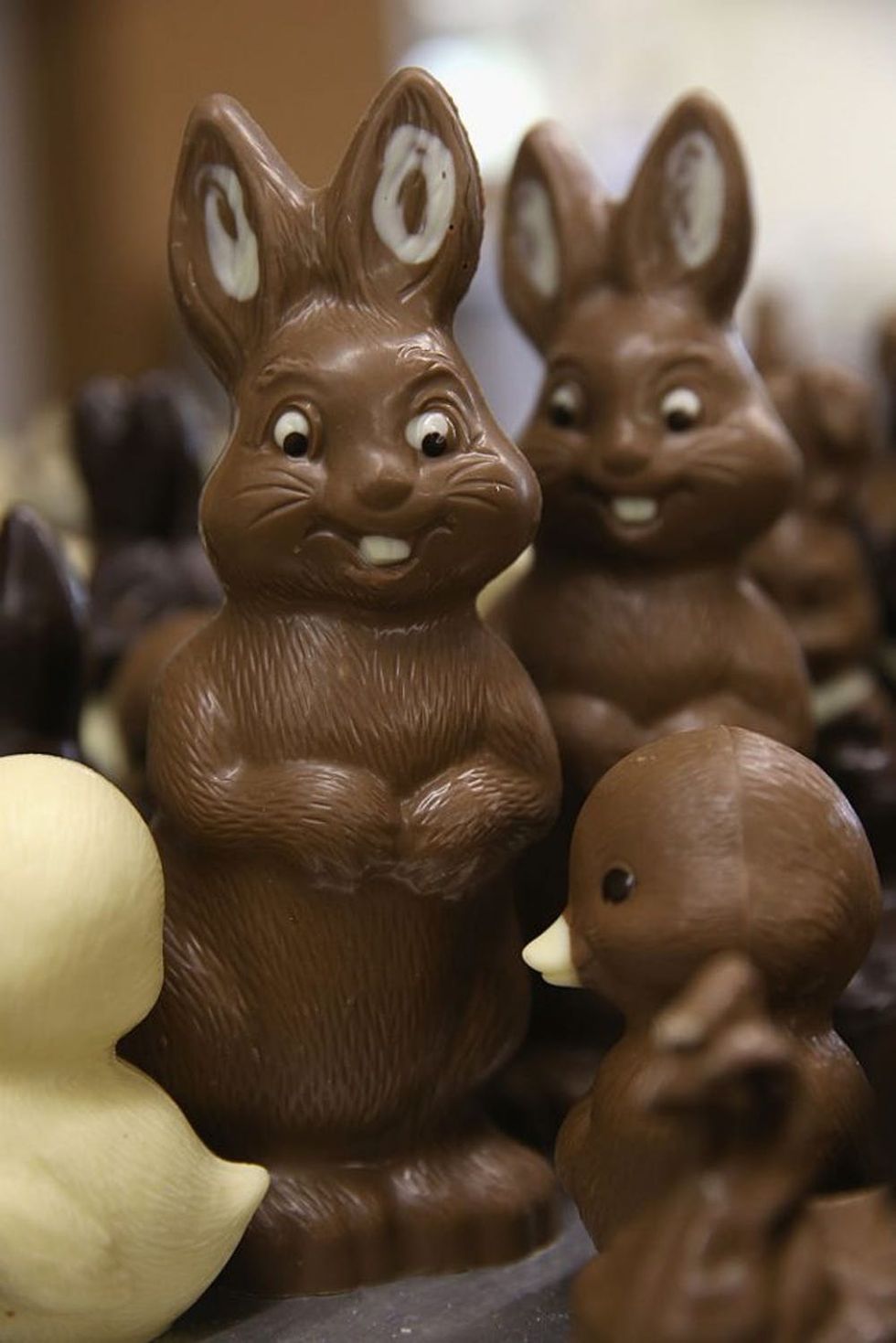 Since science hasn't settled on the "right" way to eat a chocolate Easter bunny, we're taking that as our cue to snack on few to discover the answer for ourselves. Happy gnawing!
How do you eat a chocolate bunny? Tweet us @BritandCo and let us know!
(Photos via Getty/Matt Cardy, Sean Gallup, Joe Raedie)
Angela Velez
Angela is an MFA Fiction candidate at the University of Pittsburgh. You can find her reading obsessively, wandering bookstores and watching melodramatic television.
Appetizers
Still haven't taken up that new creative skills you swore you'd learn this year? Or ready to take your design skills to the next level? Let's say so long to the weirdest year ever by checking those big learn-something-new goals off our perpetual to-do lists.
We've teamed up with Clorox to give you the gift of unlimited creativity now through the end of the year. Once you sign up, you can take as many of our 120+ classes as you want for FREE for one whole month!
Here's how it works:

Head to brit.co/learn and sign up for the "All Access Pass."
Use the code "CLOROXCARES" at checkout to redeem your free month of classes.
You will be automagically signed up for Clorox's email list once you redeem your free all access pass. (It's the #1 Choice for Disinfection!)
Your pass lasts one month from when you checkout. This means you have unlimited access to all the classes during that month.
This offer is valid now through December 27, 2020.
Browse our catalog to find the right class for you, tell a friend and take the class together over Zoom, or organize a 'cocktails + crafts' night with a friend in your bubble so you can learn something new together.
What are you waiting for? Time to start learning all the things!

Thanks to Clorox for making this happen! When it counts, trust Clorox.
Lifestyle