Nate and Jeremiah by Design Is the Decorating Show You've Been Waiting For
Mar 15, 2017
Interior design duo and power couple, Nate Berkus and Jeremiah Brent, are bringing their expertise straight into our living rooms with the upcoming TLC show, Nate and Jeremiah by Design. And it just so happens to be everything a decorating — and reality TV fan — could want.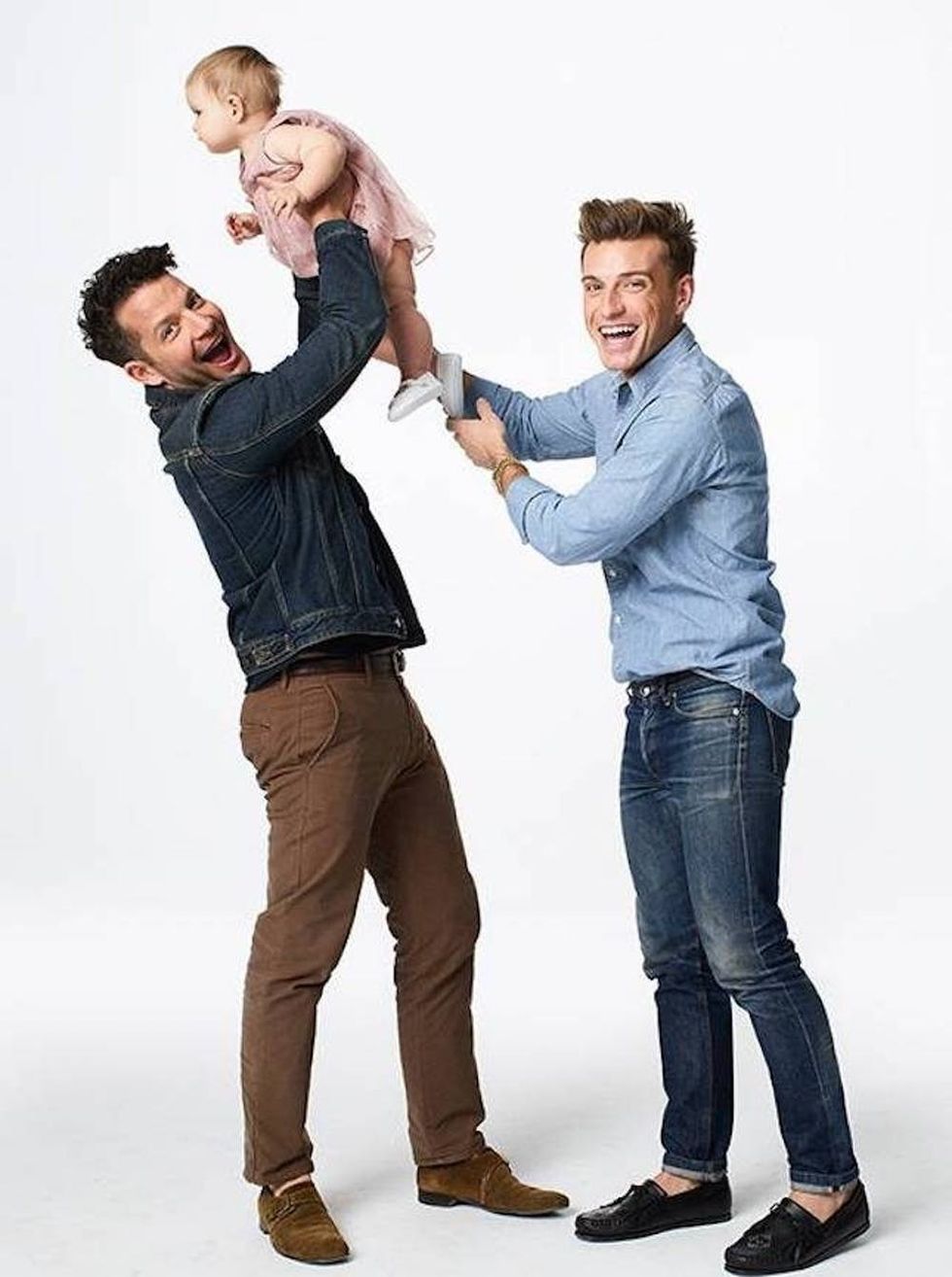 ---
Each week, Brent and Berkus will enter the homes of people knee-deep in home renovation woes, and help them navigate the budgets, timelines, and various design (and relationship) issues they're facing in order to create the home of their dreams. Each hour-long episode will also give us a glimpse into the home life of the design duo, who share toddler Poppy, as they work to balance a busy professional life with day-to-day family living.
Basically, the show will feature everything you love about a reality TV guilty pleasure — all thedrama — and pair it with an endless supply of inspo that'll have you dreaming of ways to update your own space for days to come. In other words, it might be the perfect show.
Looking for more binge-worthy inspo? Follow us on Pinterest!
Kelly Weimert
Kelly is a happy hybrid of geek and hippie with a penchant for all things DIY. A full-time freelance writer, when she's not nestled into her couch crankin' out crafty prose with her miscreant Chihuahua, you can find her frolicking outside to keep her sanity in check.
Home News
If you lack a certain way with words, then perhaps you can rely on showing how you feel this holiday season with an artful greeting card you can make at home! Brit dropped by our crafting studio where we teamed with Camp by Walmart to create a choose-your-own-adventure holiday card tutorial. In the interactive video, it's up to you to decide what type of card you want to make — sentimental, or stylish? Three-dimensional, or keep it simple? After you've selected your design vibe, Brit helps you assemble it all together so your last-min card is ready to send. Get ready to pick up a few new DIY tricks when you watch the video now!
Holidays