Purple Hair Is Kind of Everything, and Here's the Proof
Feb 29, 2016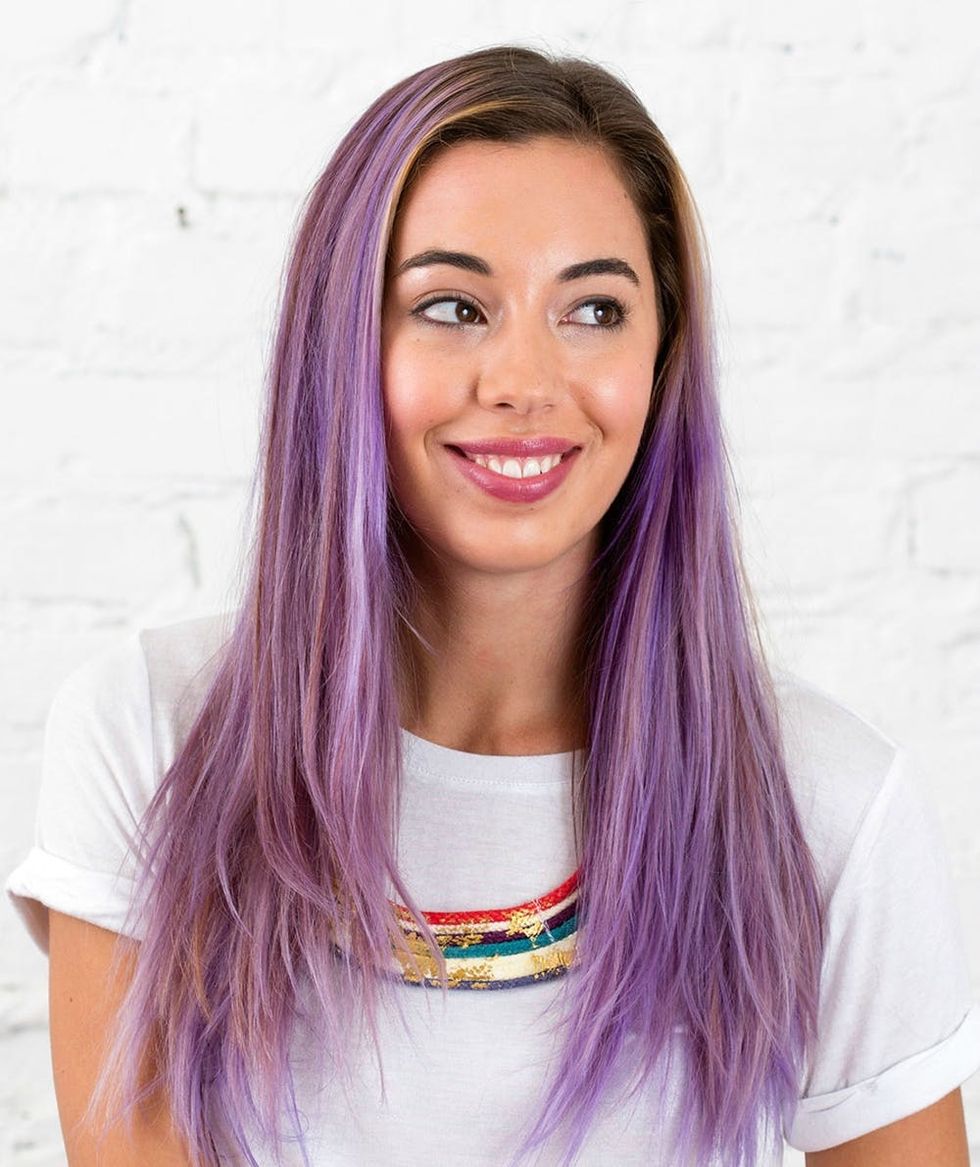 Purple hair is no longer relegated to the avant garde corners of the fashion and beauty world. Gone are the days when vibrant violets would raise eyebrows; these days, purple hair is all the rage. And we couldn't be happier about it. If you need proof of our dedication to all things purple-hued in the hair department, check out these 20 purple hairstyles that are guaranteed to make you want to dye your hair.
---
Purple tresses have taken the world by storm. In fact, "purple hair" was the most searched beauty term of 2015, and Google has the report to prove it. So this trend has staying power, right? Right. We think it's strength is that there are just endless possibilities for a new look, when you combine cuts, dyes and styling.
And naturally, if you do decide to go purple, you will want to make the right choice for your personal style. There are just so many shades to choose from! Do you go with a pastel shade, or deep royal purple? The possibilities are endless. Of course, there are a million other colors a gal can choose from. Magenta, teal, even a full rainbow; there are ever so many choices when deciding on your next dye job. And should you decide to go the whole rainbow (which definitely includes our beloved purple), you can get on trend at home with this game-changing hack.
So, if purple is calling you, what are you waiting for? Grab your stylist, or your fave DIY brand, and get your purple on!
Got a purple-haired selfie to share? Tag us on Instagram @britandco!
Kristen Droesch
Kristen Droesch is a writer/editor, librarian-in-progress and filthy olive addict. She loves jewelry design, bunnies, and she would lay down and die for a good piece of triple crème brie. When she's not writing for you lovely people, she's plotting her escape from Northeast winters. https://www.facebook.com/kristendroeschediting/