You'll Want to Dunk Your Whole Face in This Quick and Easy Salted Caramel Hot Chocolate Dip
Dec 06, 2016
All that festive feasting can be hard work, especially if you're a sucker for having a zillion Christmas side dishes on your table. When it comes to dessert, piled-high cheesecakes (we love you gingerbread pecan cheesecake!) and fiddly roulades may look impressive, but everyone's too full to enjoy them! So this year, we're making a huge batch of this salted caramel hot chocolate dip and loading up the plate with plenty of dipping options. That way, everyone gets a little something to satisfy their sweet tooth, but they can stop before the pudding coma sets in. Cookies, pretzels and marshmallows make great dipping vessels, and fruit makes the perfect lighter option.
If you like this dip, check out these dessert hummus ideas too!
---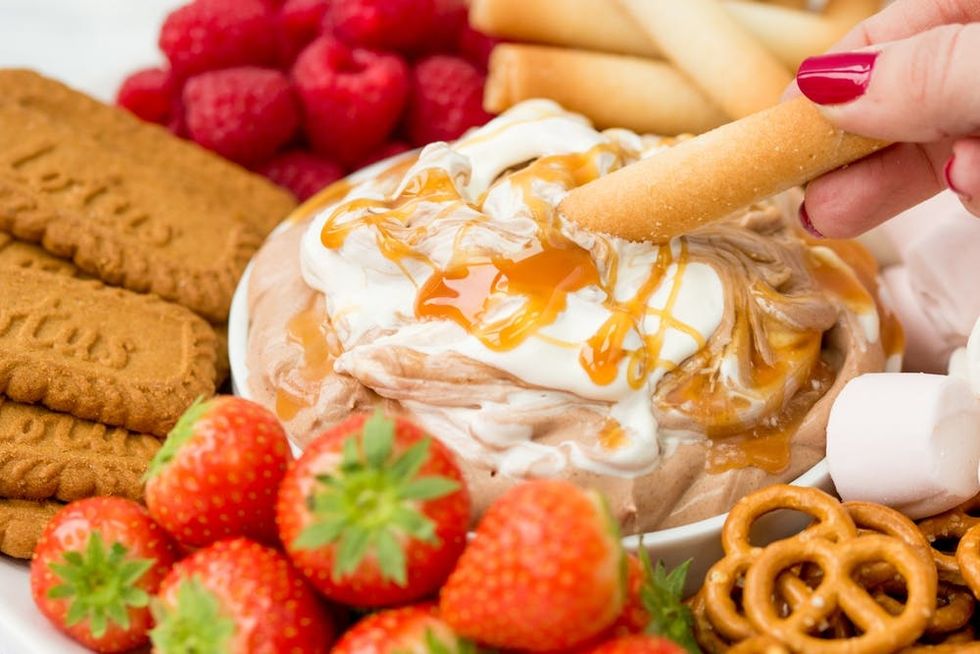 Ingredients:
Serves 8-10
To Serve: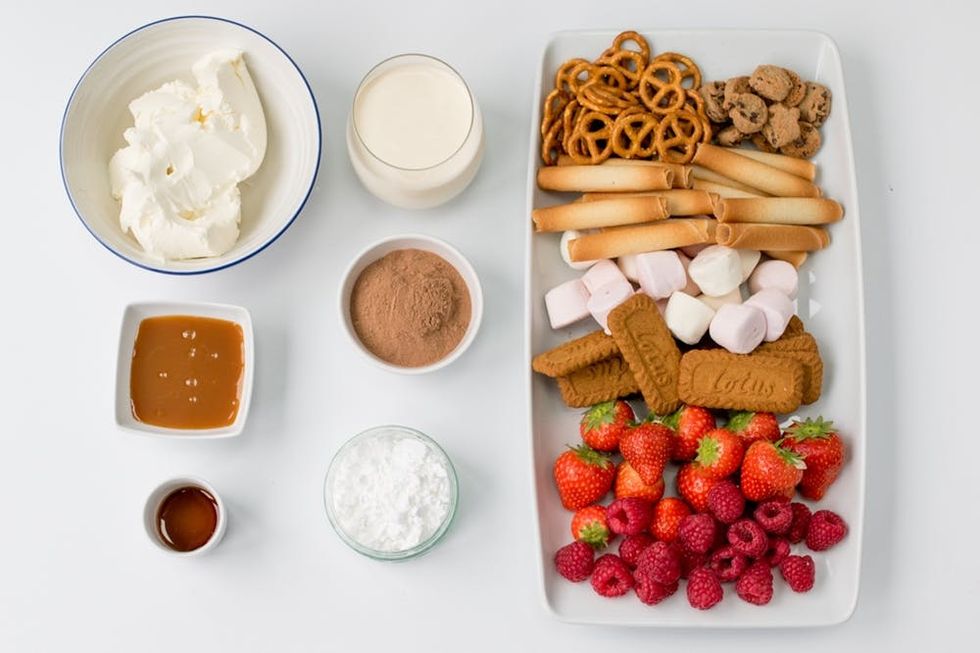 Instructions: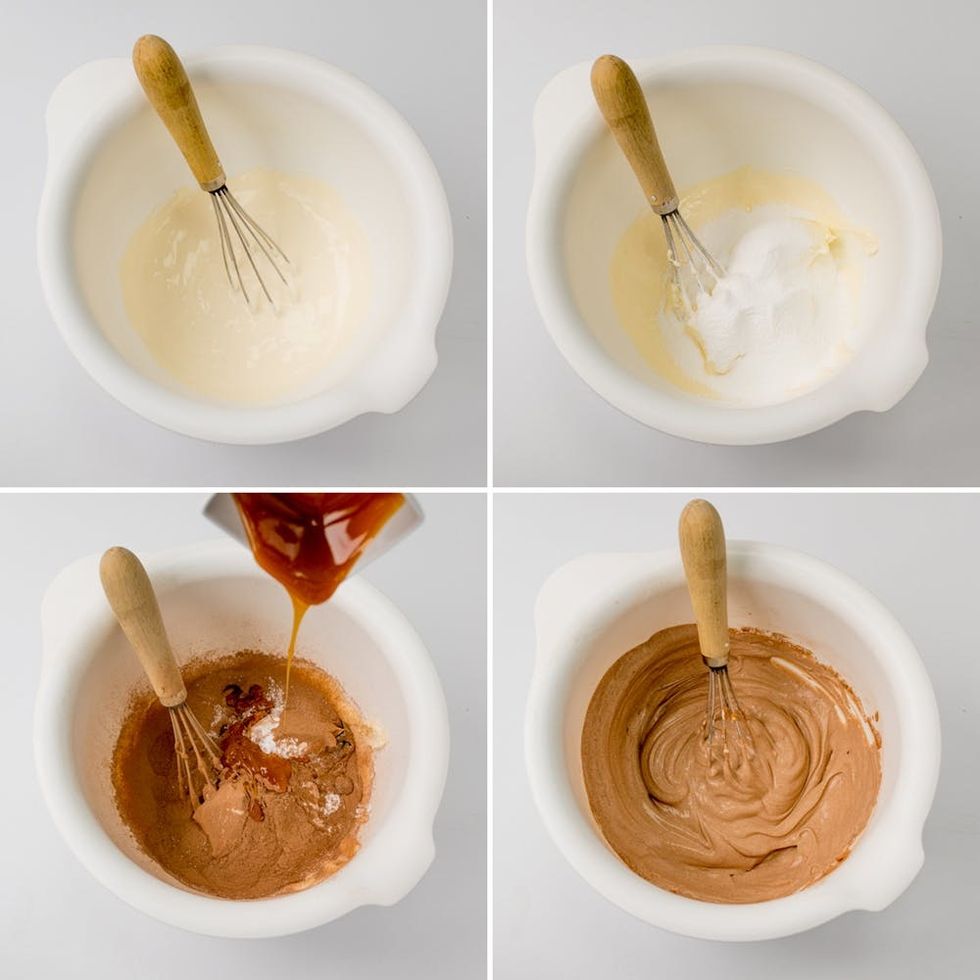 Place the whipping cream in a large bowl and whisk until thick, but still soft. Spoon out two tablespoons of the cream and put to one side. Add in the cream cheese, confectioners' sugar, hot cocoa powder, vanilla extract and all but two tablespoons of the salted caramel sauce to the large bowl. Whisk together until smooth.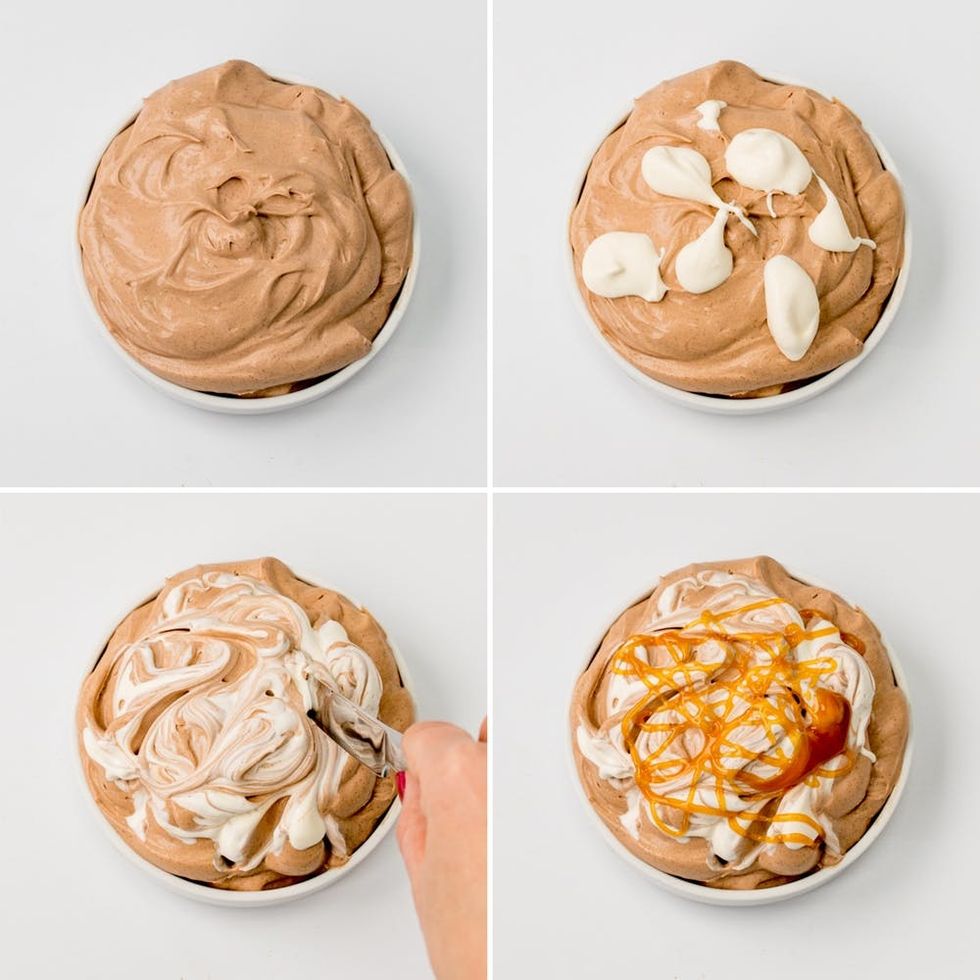 Spoon the chocolate mixture into a serving bowl. Dot on the reserved cream, then swirl it in using a knife. Drizzle on the reserved salted caramel.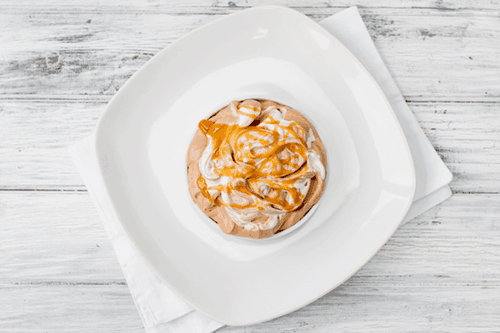 Place the serving bowl in the middle of a large plate, then arrange the cookies, strawberries, marshmallows and raspberries around the bowl. Serve with extra salted caramel.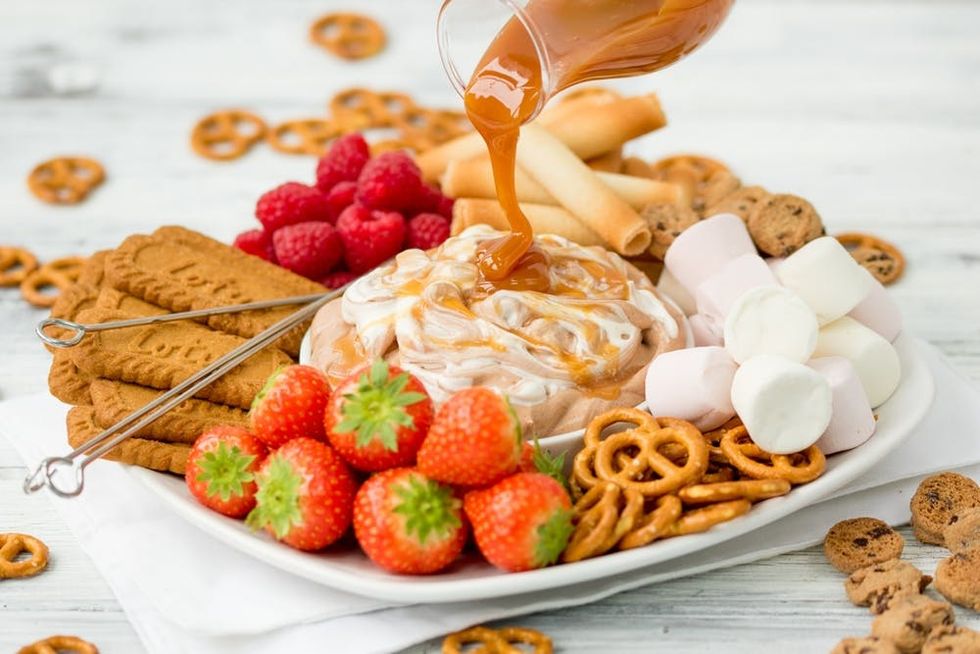 DROOL.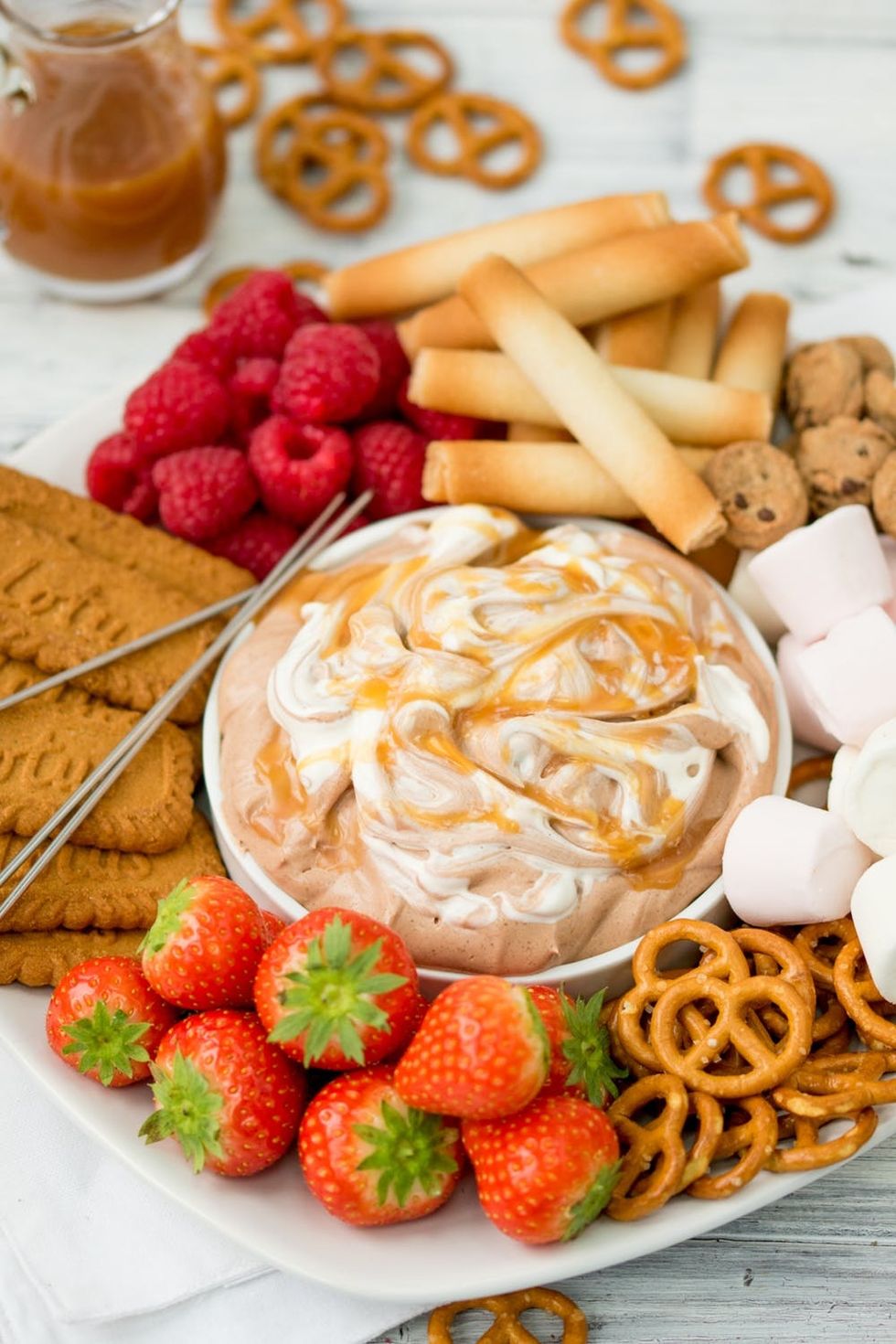 What would you serve with your hot chocolate dip? Tweet us @BritandCo, and follow us on Pinterest for more easy and delicious dessert recipes!
Nicky Corbishley
Nicky lives in Cheshire in the UK with her husband Chris and their two children Gracey and Lewis. She spends her days creating, photographing and writing recipes for her blog
Kitchen Sanctuary
.