Did This University Just Confirm Who Our Next President Will Be?
Dec 11, 2015
As we march on through this long (and occasionally entertaining) presidential campaign, have you found yourself secretly wishing you had a crystal ball that could tell you who exactly will be running the country as of next November 8? Well, we've got the next best thing: Western Illinois University's presidential mock election has CORRECTLY predicted every single president since 1975, and they've released their pick for 2016. We don't know about you, but it sure took us by surprise.
---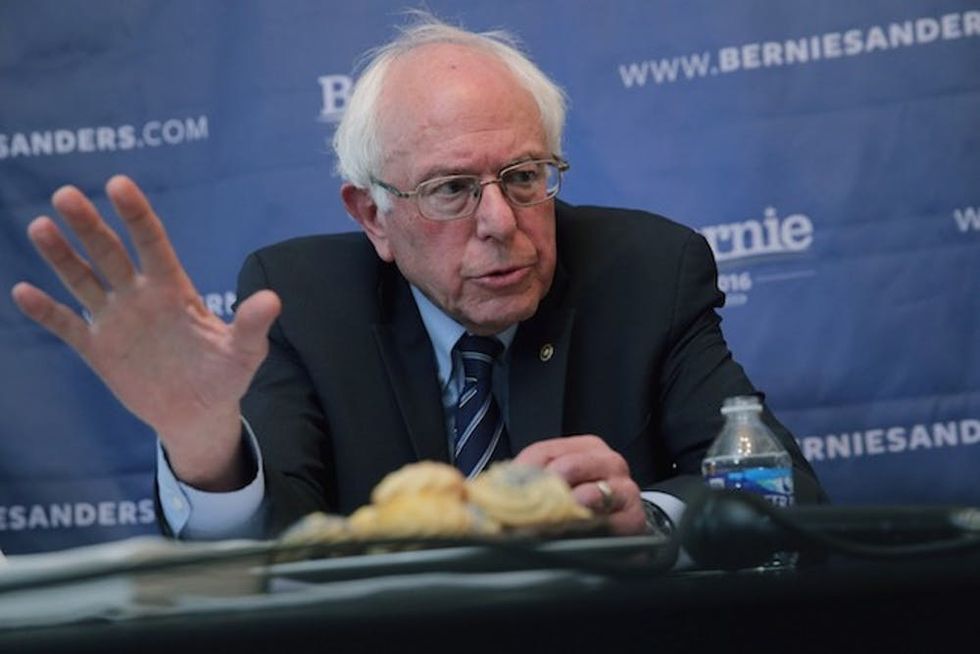 That's right: WIU is super-certain that the 45th prez of the union will be Vermont Senator Bernie Sanders. The university also predicted that Sanders, who is running on the Democratic ticket, will be joined by former Maryland Governor Martin O'Malley as vice president.
WIU came to its conclusion by observing that Sanders has successfully — and quickly — raised support from small donors across many demographics, which is a solid measure of electability. Plus, according to a poll from Quinnipiac, Sanders is pulling better numbers than all GOP candidates (though he's still lagging behind Democratic frontrunner Hillary Clinton). The school's mock election mirrored the entire election process from Iowa caucuses right to Electoral College votes; in both popular votes AND Electoral College votes, Sanders proved victorious.
One more reason to pay attention this election.
What do YOU think of WIU's prediction? Tweet us@BritAndCo!
(h/t Refinery29.Photos via Chip Somodevilla and Visions of America/Getty Images)