The Best Tweets from Tonight's Democratic Debate
Oct 14, 2015
Las Vegas AKA "The City of Sin" is usually accompanied with a reputation for gambling, drinking and non-stop partying, but tonight the city was the setting for a big event that's a little bit different than it's regularly scheduled programming: the first democratic debate. Hilary Clinton, Bernie Sanders, Martin O'Malley, Jim Webb and Lincoln Chafee faced off in a discussion moderated by Anderson Cooper that covered hot topics like wealth inequality, the importance of small business and gun control.
---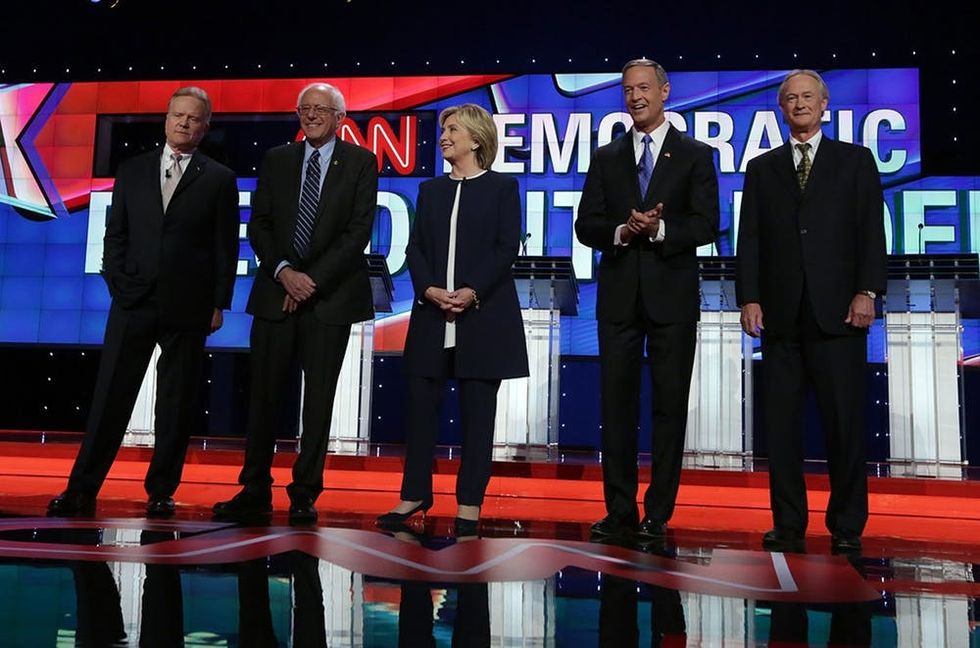 If you missed the debate or you want to relive the night in 140 characters or less, here are X of our favorite tweets posted throughout the evening.
Sheryl opened up the debate by singing the National Anthem. It seems she wouldn't have been Billy's first pick.
.@realDonaldTrump Glad you'll be watching. It's going to be "huge." — Hillary Clinton (@HillaryClinton) October 13, 2015
Oh snap! You tell 'em, Secretary Clinton.
Of course, Olivia Pope made sure things went along smoothly.
This is the True Detective season 2 of presidential debates. — Dave Itzkoff (@ditzkoff) October 14, 2015
New York Times' culture reporter, Dave Itzkoff, was apparently not so impressed.
Thank you, Bustle for introducing us to our new favorite candidate.
True fact: Hillary's earrings are made from 100% recycled shattered glass ceilings — Dave Riordan (@riordan) October 14, 2015
I waited for 10 minutes in line at Starbucks today. I know how Webb feels. It's infuriating. #DemDebate

— Ben White (@morningmoneyben) October 14, 2015
When Webb got a little upset about waiting his turn, Chief Economic Correspondent and Morning Money columnist Ben White knew exactly how he felt.
What did you think of the democratic debate? Share with us in the comments below.
(Photos via Alex Wong/Getty)