Senate Democrats End Government Shutdown Without Protection for Dreamers
Jan 22, 2018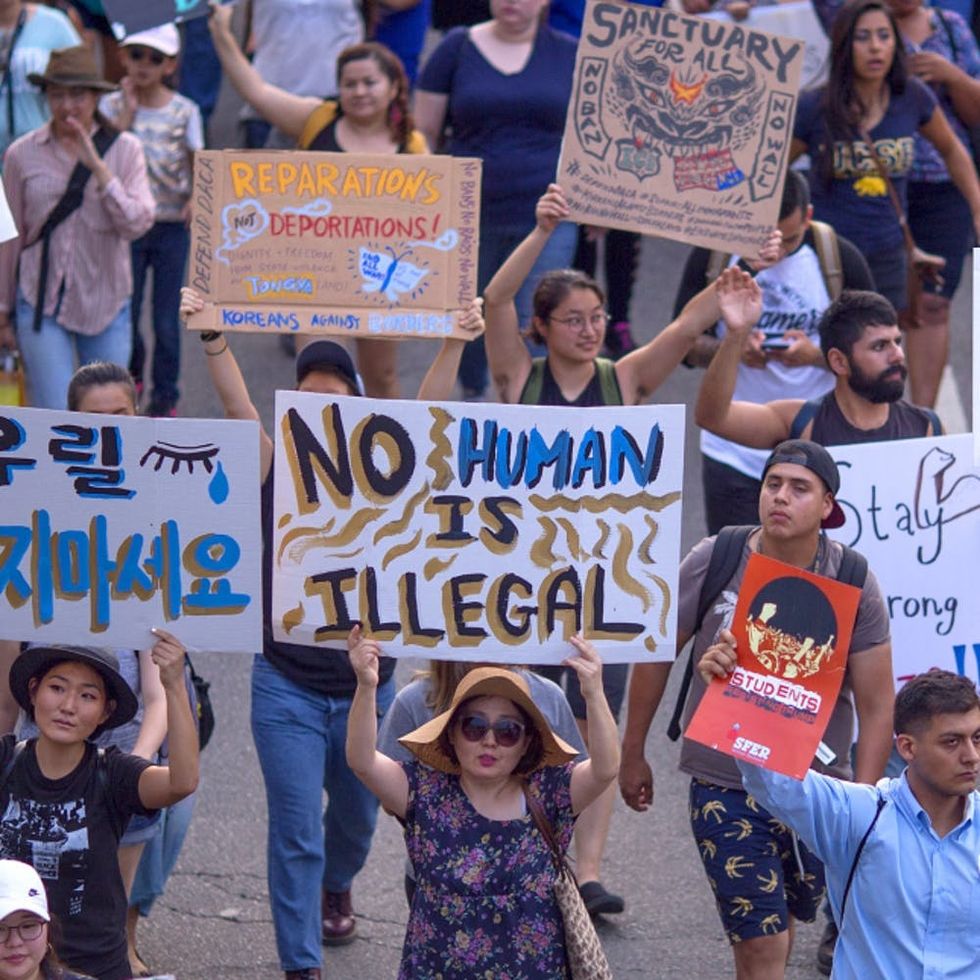 The Senate passed a short-term spending package Monday that, upon approval from the House, ends the nascent three-day government shutdown. But there are many prominent Democrats, activists, and ordinary folks who are none-too-pleased with the terms of the agreement.
---
online socialists are fuming over the Dems, but on the bright side, they're pushing even the biggest HRC supporters to go full commie by 2020 https://t.co/vXaqmOOlx2

— eve peyser (@evepeyser) January 22, 2018
This is what you caved for @SenateDems?

You just got played. And now #Dreamers are the ones that will be hurt. #ProtectDreamers https://t.co/YzkjY8i9jn

— Paola Mendoza (@paolamendoza) January 22, 2018
Why all the rage? In 2017, the government ended DACA, which protects the legal status of children who were brought to the US by undocumented immigrant parents. One of the main items the Democrats were holding out for was some sort of guaranteed protection for the country's so-called Dreamers.
They didn't get it. What they did get was a wishy-washy statement from Senate Majority Leader Mitch McConnell that there would be an immigration debate in the near future. According to the New York Times, McConnell said Monday that he would permit a "free and open debate" on immigration next month.
His exact words:
"It would be my intention to take up legislation here in the Senate that would address DACA, border security, and related issues as well as disaster relief, defense funding, health care, and other important matters."
There is no guarantee that any legislation emerging from such a debate would be approved. There are also many Democratic senators that have expressed doubt that McConnell will keep his word.
Not surprisingly, there are plenty of Democrats who are mighty angry with their party's actions, which many see as caving.
Dems shutdown the government for 3 days.
Here's what they got:

• Messaging win for Trump
• Full Schumer surrender to McConnell
• Cave to GOP demands (filibuster, DACA)
• Pointless messaging war with military, CHIP funding
• Demoralization of their base

Bravo guys.

— Benny (@bennyjohnson) January 22, 2018
Congress votes on a 3 week CR w/out #DreamAct. Dems failed to fight & use their leverage to protect immigrant youth. A false promise to vote on immigration from Rs is not a strategy to win. We won't be fooled. This vote means deportation. Won't stop fighting! #DreamActNow

— Cristina Jimenez (@CrisAlexJimenez) January 22, 2018
Now that Dems have voted to reopen gov w promise of Senate DACA vote, WH spox @RajShah45 on CNN flatly sez POTUS won't sign Graham-Durbin deal

— Julie Davis (@juliehdavis) January 22, 2018
It seems pretty clear that the priority for Senate Democrats was to end a potentially damaging government shutdown. They also succeeded in extending the Children's Health Insurance Program for six years and can prompt another government shutdown on February 8 when the short-term spending package approved today runs out.
Still, as Indivisible co-founder Ezra Levin told Vice News, "They got less than nothing. It's baffling."
Do you think the Democrats' compromise was the right move? Tell us @BritandCo.
(Photo via Getty)
Lia Grainger
Lia Grainger is a freelance journalist and reluctant nomad who divides her time between Canada and Spain, weather dependent. She's written for The Atlantic, Reader's Digest, the Toronto Star and other print and online publications, and her work appears in dozens of languages around the world.
Politics