Stocking Stuffer Alert! 20 Beautiful Smartphone Cases
Dec 14, 2013
The holidays are a great time to update. Whether you're looking for a new everyday bag, tricking out your old winter hats, or updating your tech. But, if your actual gadgets don't need an update, maybe they need a new outfit our two? Here are 20 smartphone cases on our list!
---
1. Leopard National Flag Smartphone Case ($35): We did not know that Leopard was a country, but we're all over this national flag design. This case is available for iPhone 4, iPhone 5, and Samsung Galaxy.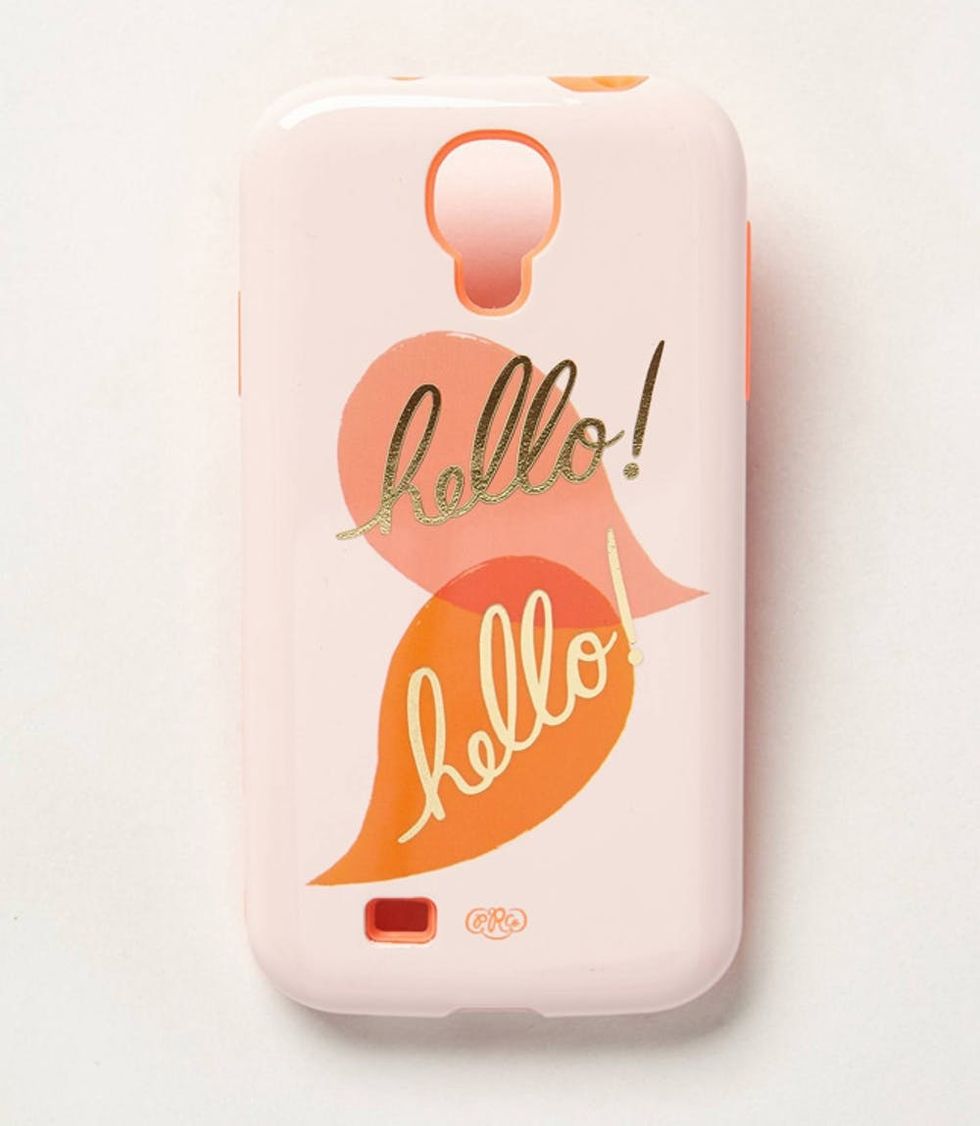 2. Hello Hello Galaxy S4 Case ($42): Oh hello there! Hello! This whimsical case is the perfect way to dress up your phone.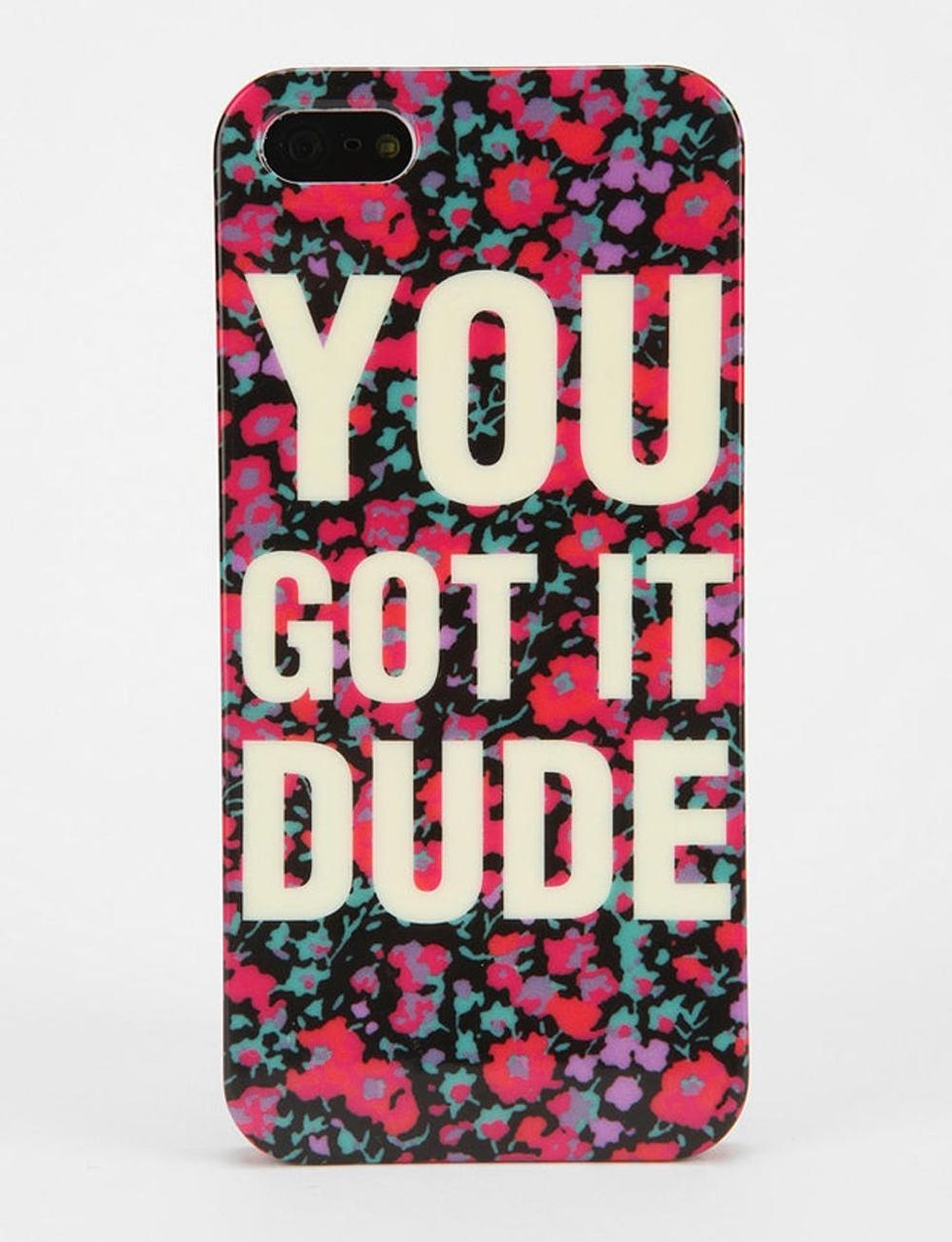 3. You Got It Dude iPhone 5 Case ($16): Um, I have no idea how I missed this in our '90s gift guide but, it's here now and it's magical.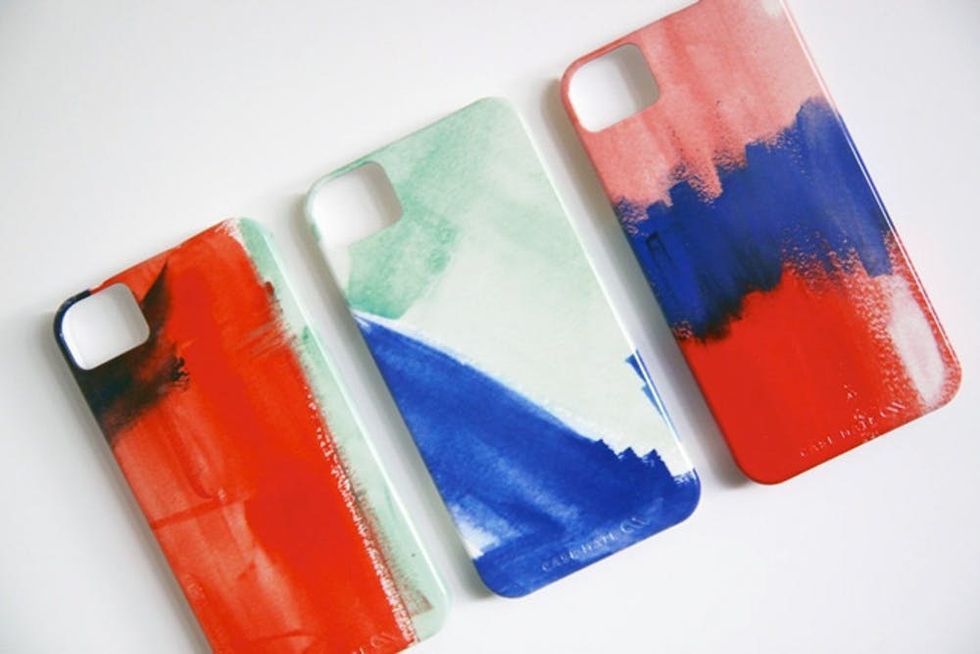 4. Watercolor iPhone and Samsung Galaxy Case ($40): Oh watercolor prints, how we love thee. Who knew your iPhone case could double as fine art?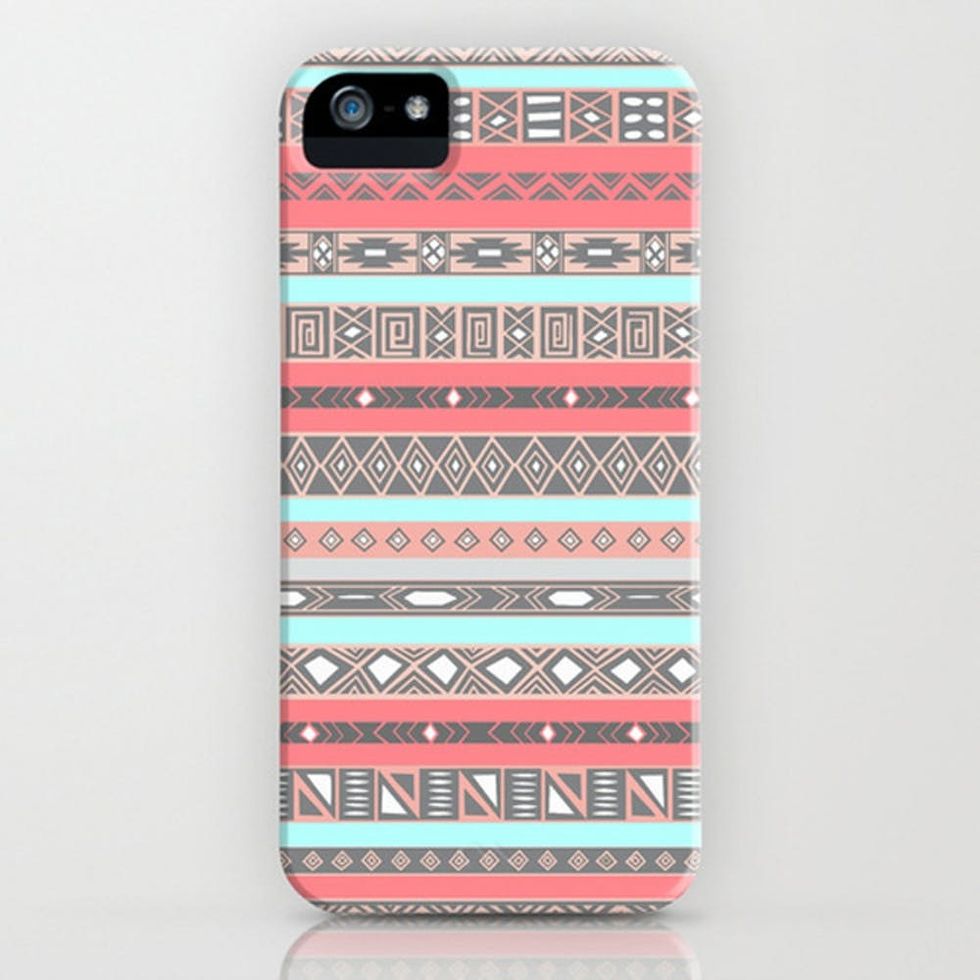 5. Aztec Tribal Pattern Smartphone Case ($35): It was tough to choose just one tribal pattern case from Society6 but this one's our pick, and we're sticking with it. Like most Society6 cases, this case is available for iPhone 4, iPhone 5, and Samsung Galaxy.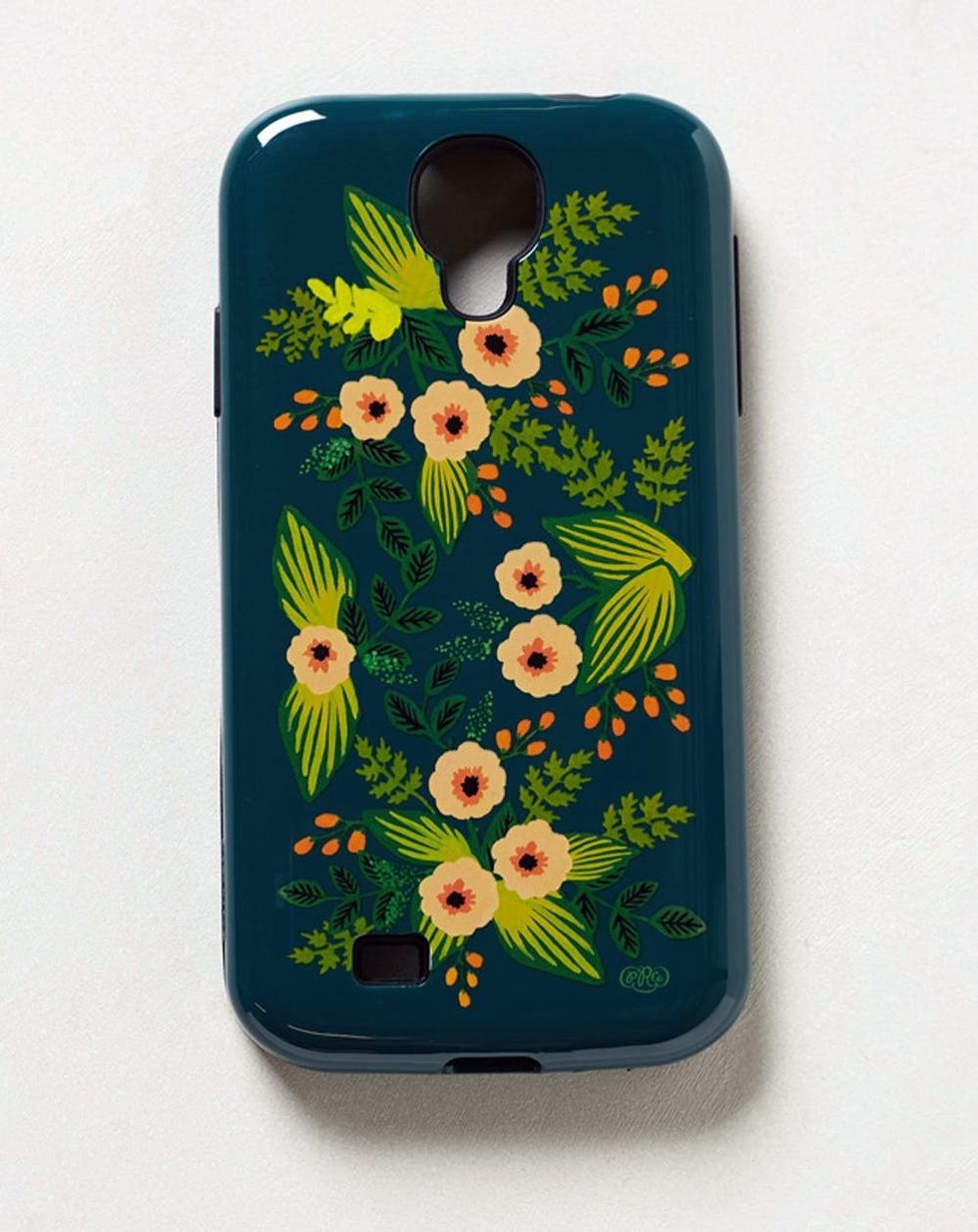 6. Rifle Paper Co. Galaxy S4 Case ($42): Wait, who knew Rifle Paper also landed their pretty floral prints to the world of smartphone cases? #winning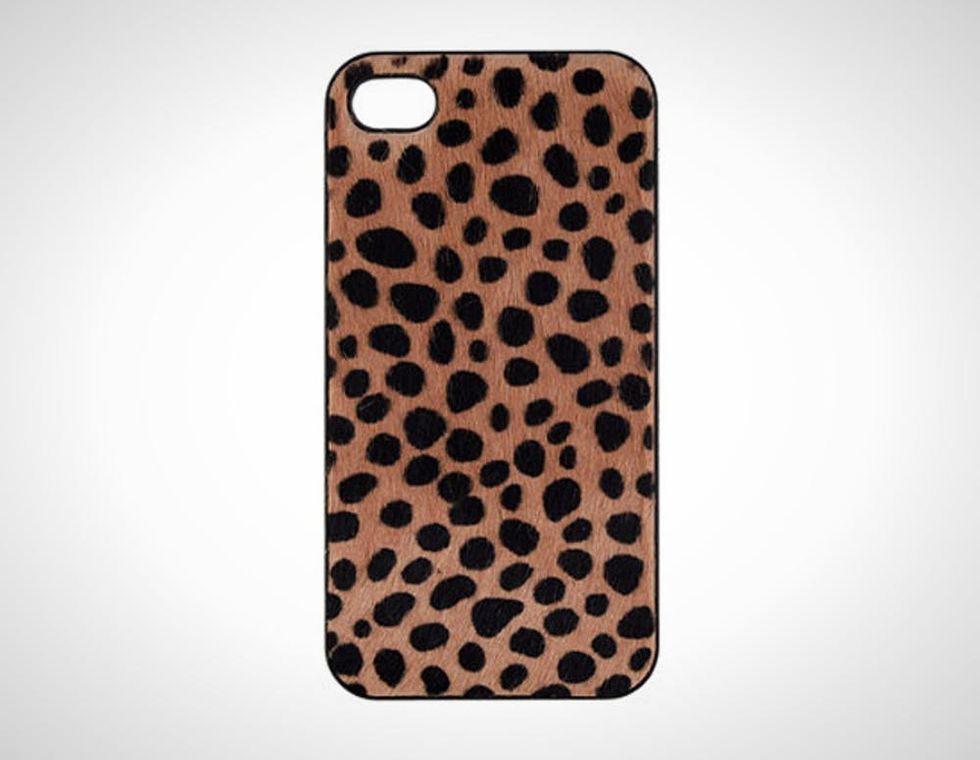 7. Calf Hair iPhone 4 Case ($30): This furry case is fit for an animal print-loving material girl.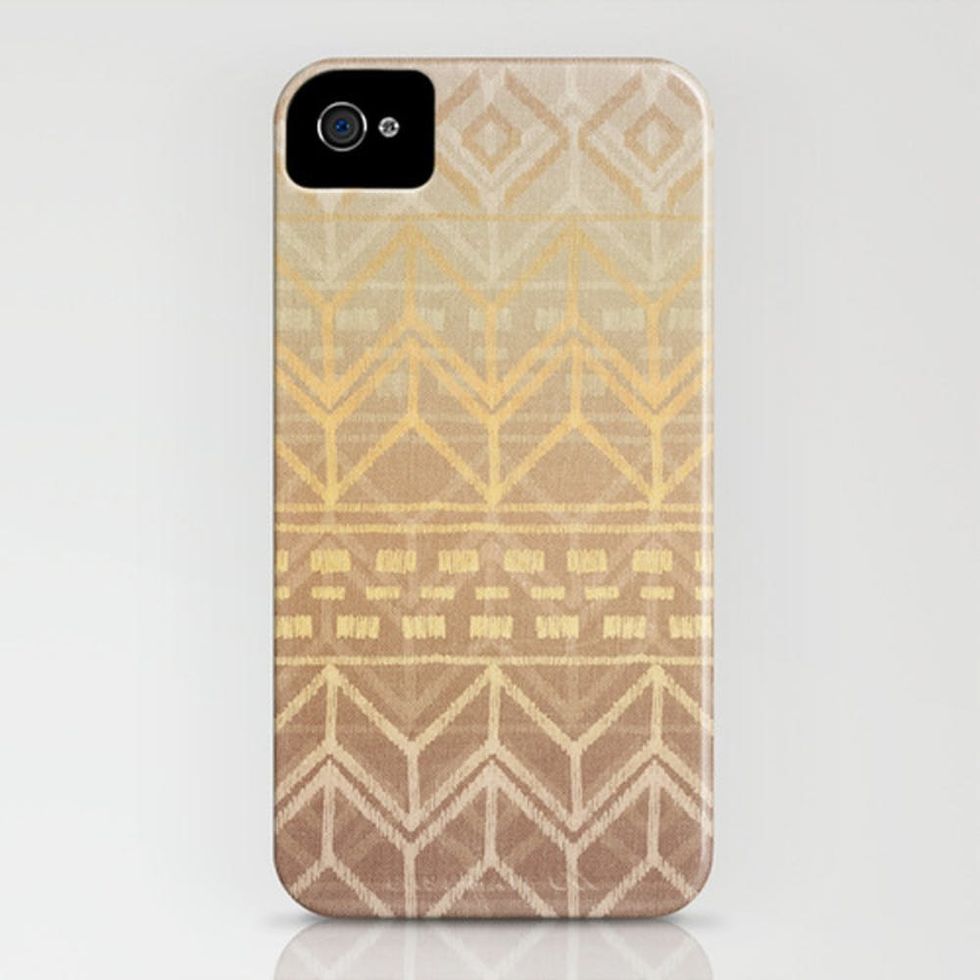 8. Neutral Tan & Gold Tribal Ikat Smartphone Case ($35): We're all about gold all year round and this case is just what King Midas ordered.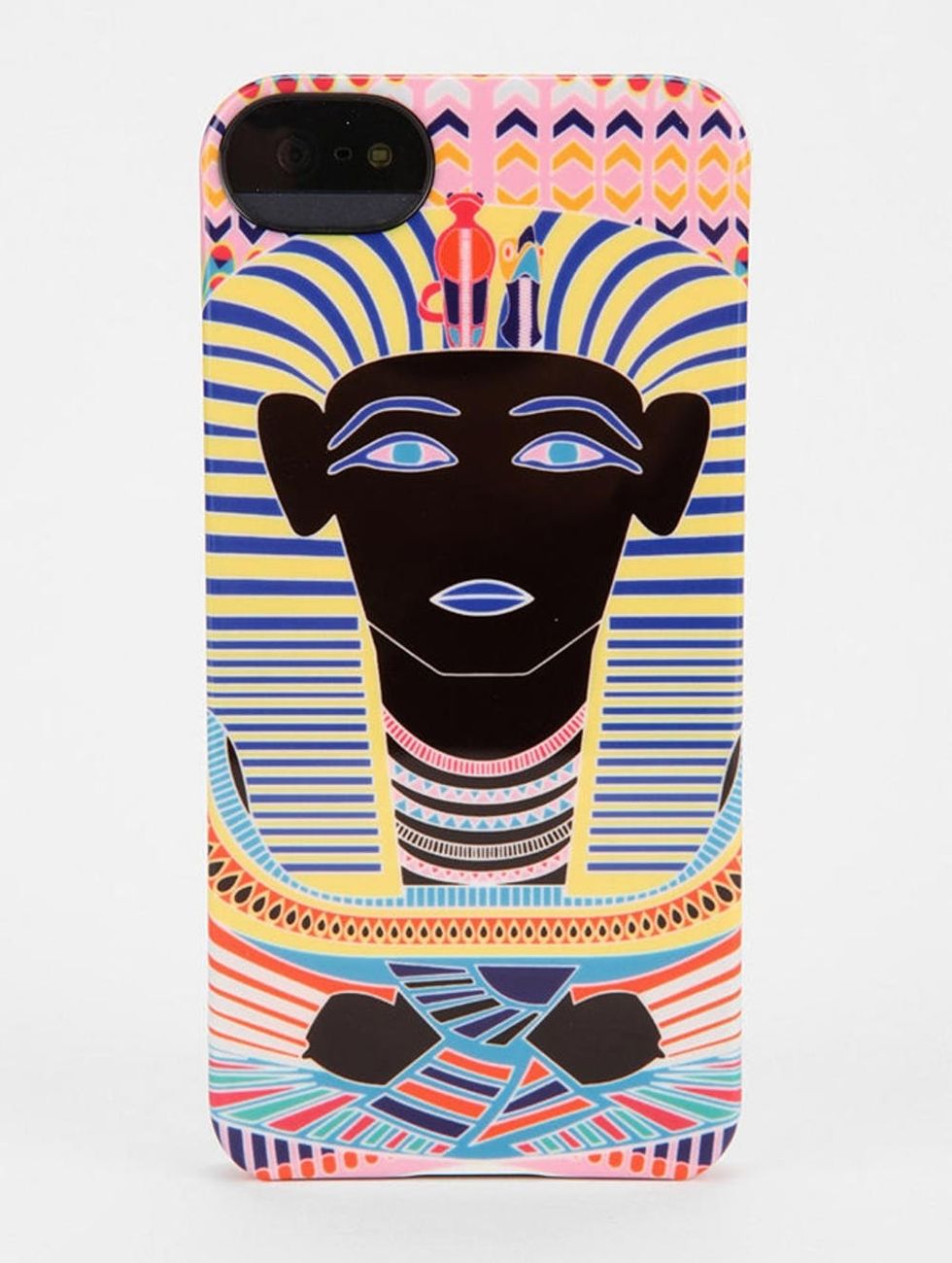 9. Mara Hoffman Egyptian iPhone 5 Case ($40): Walk like a… you know what ;)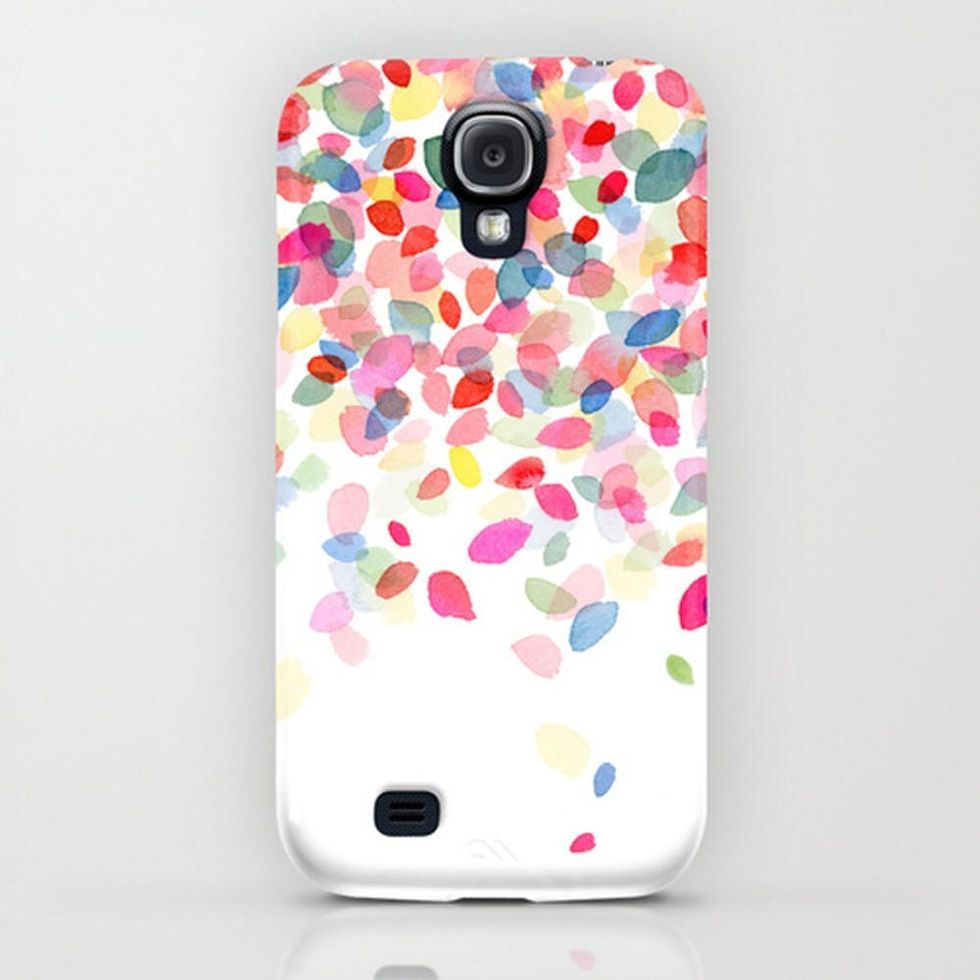 10. Falling Watercolor Dots Smartphone Case ($35): This is obviously our favorite case on the list — it just screams Brit + Co!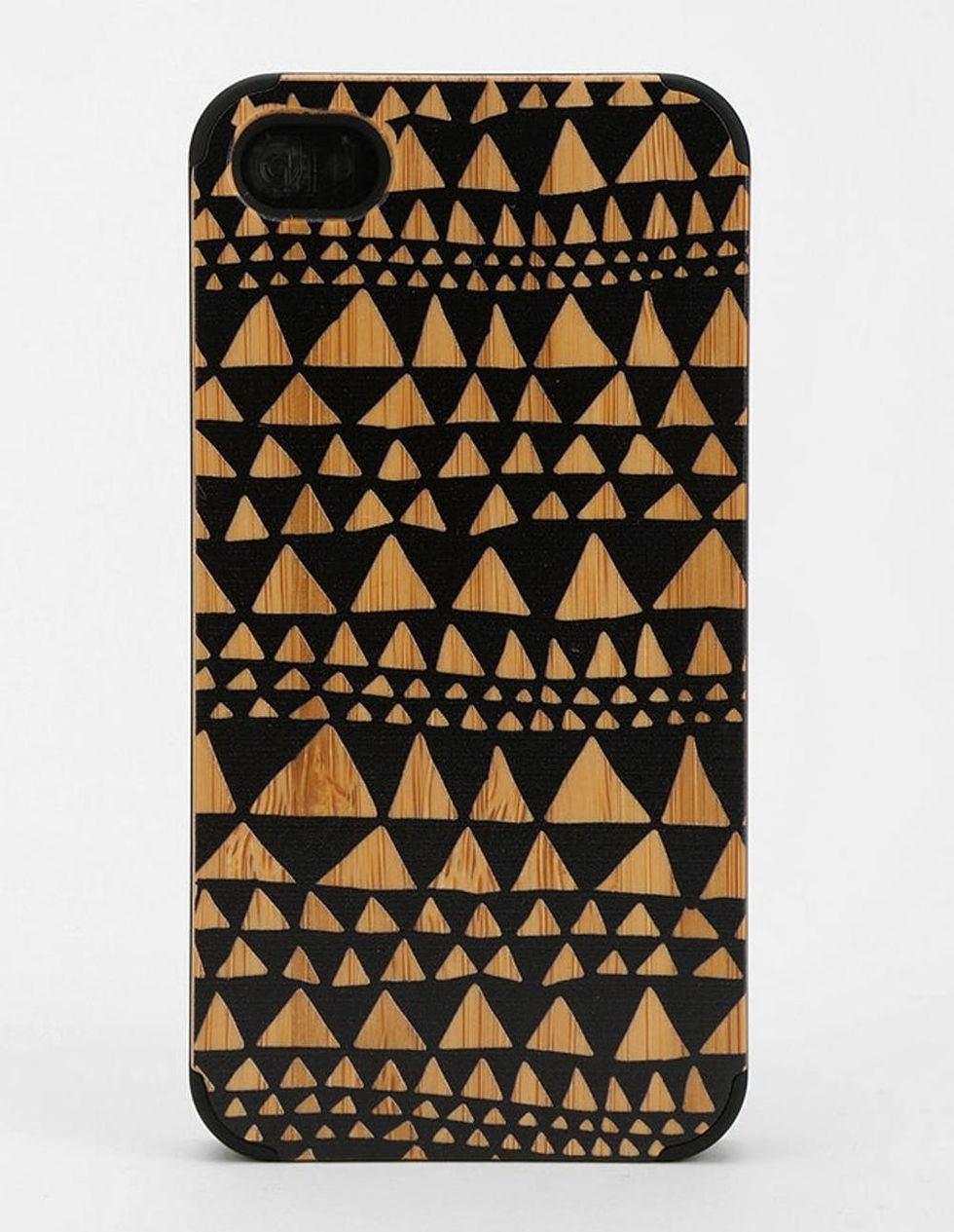 11. Painted Wood iPhone 4 Case ($40): This gorgeous hand-painted case features quirky geometric shapes and a beautiful wood finish.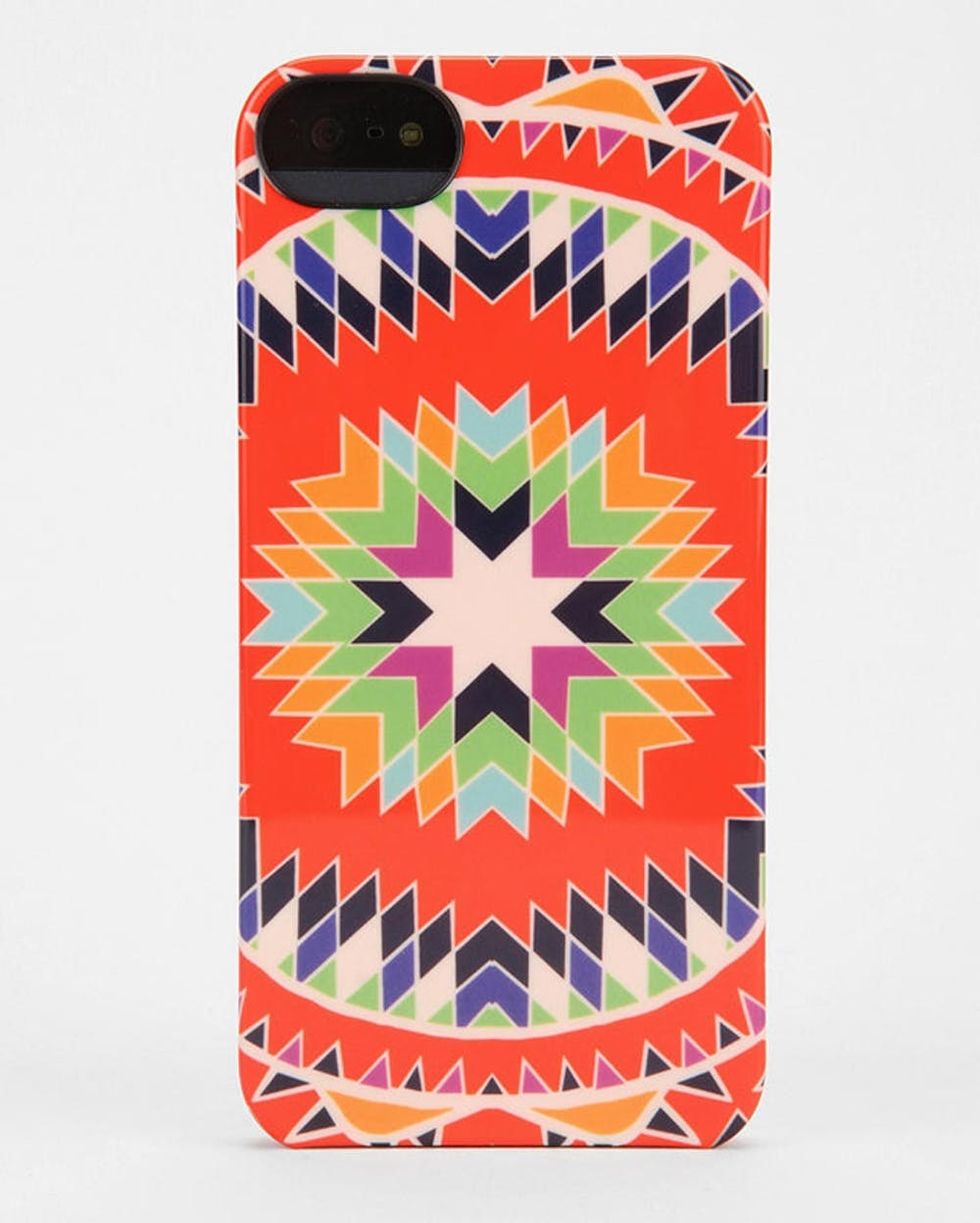 12. Mara Hoffman iPhone 5 Case ($40): More Mara! That girl really knows how to put a mesmerizing pattern together.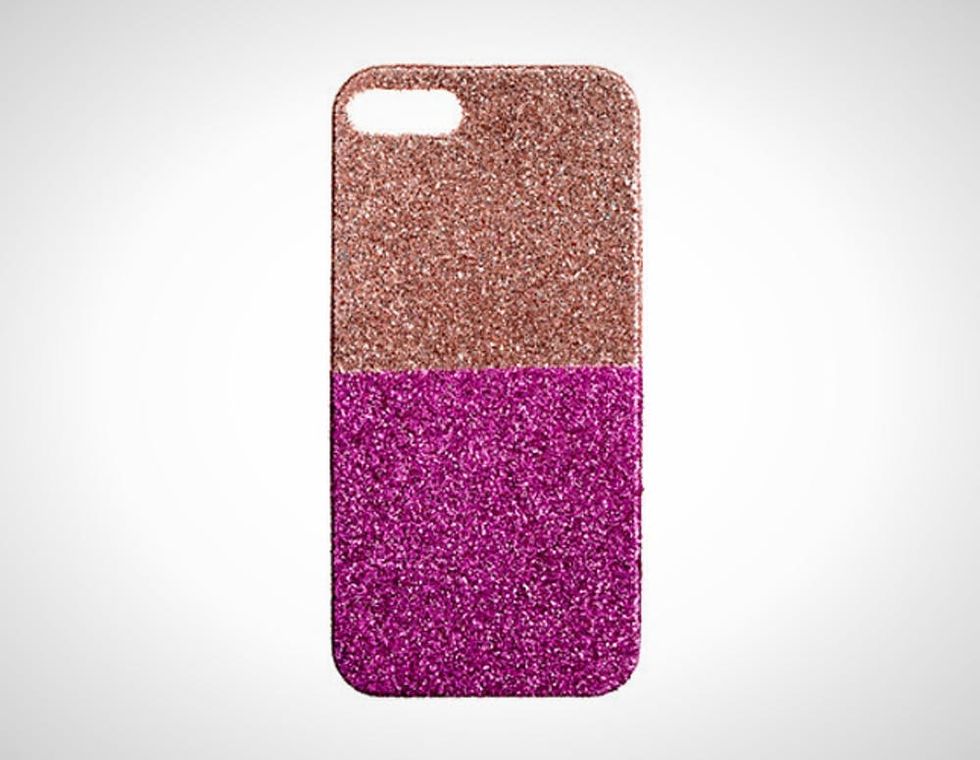 13. Color Block Glitter iPhone 5 Case ($25): Going glitter for New Year's Eve? Then you clearly need a case to match.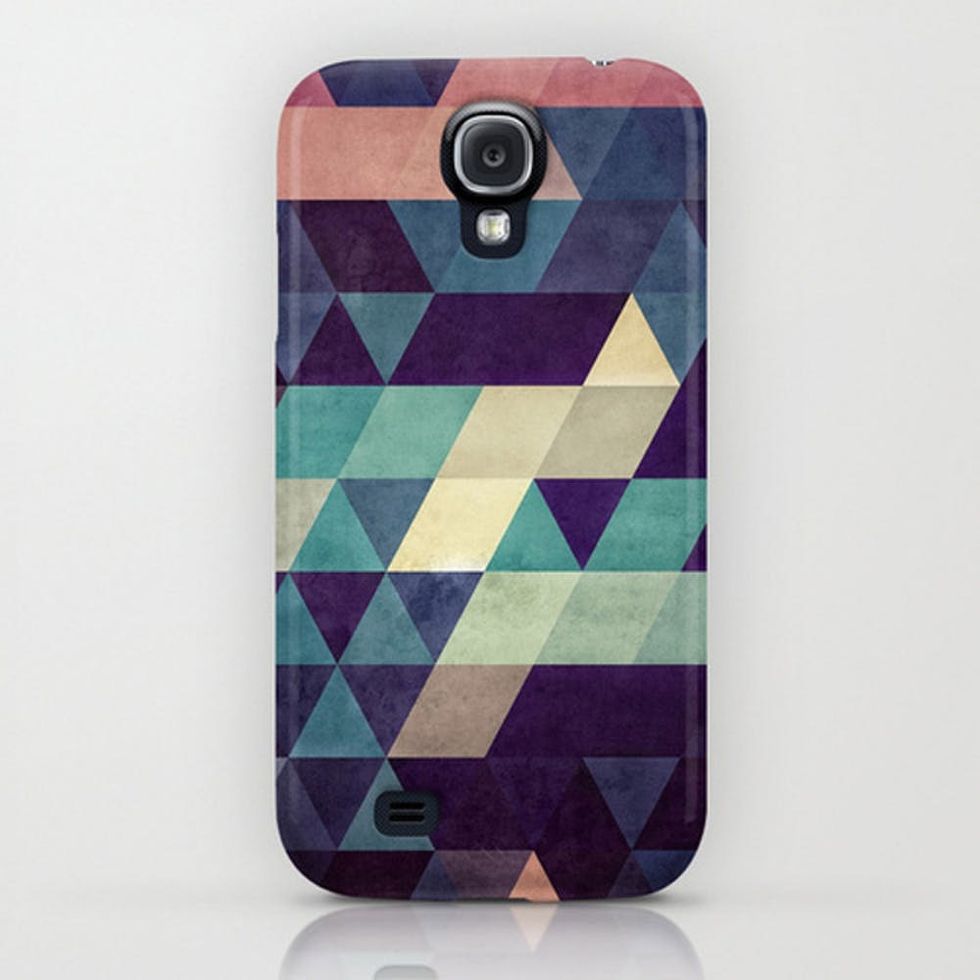 14. Dark Geometric Pattern Smartphone Case ($35): For a moodier winter vibe, we're digging the deep cool tones on this option.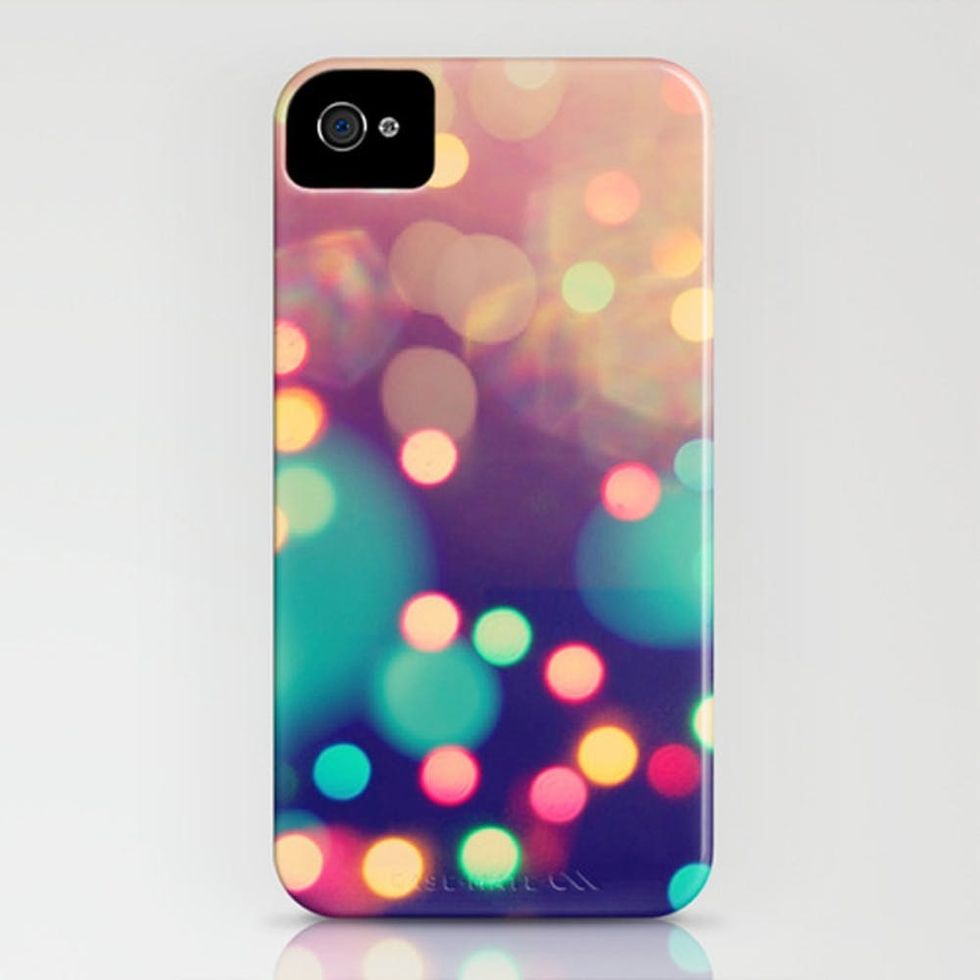 15. Twinkle Lights Smartphone Case ($35): Blurry twinkle lights make for amazing photographs — and twinkle-filled photographs make for amazing iPhone cases!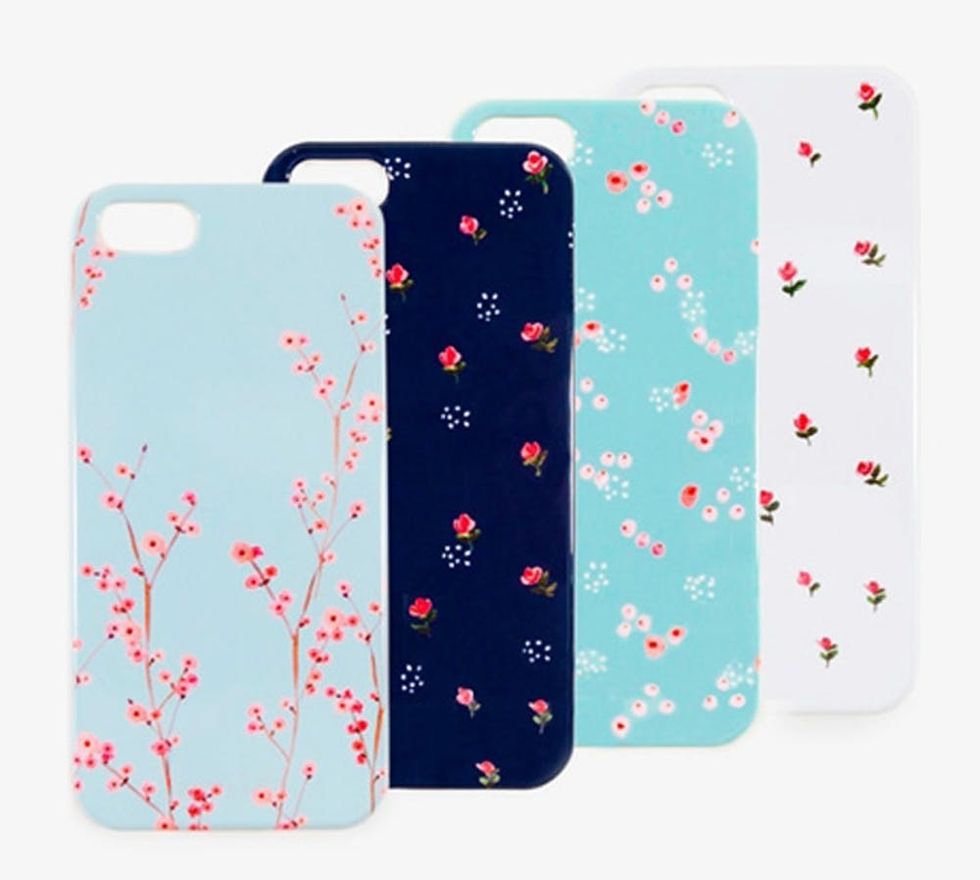 16. Floral iPhone 5 Case ($18): These cases are light, airy, and topped with sweet Japanese-inspired blossoms.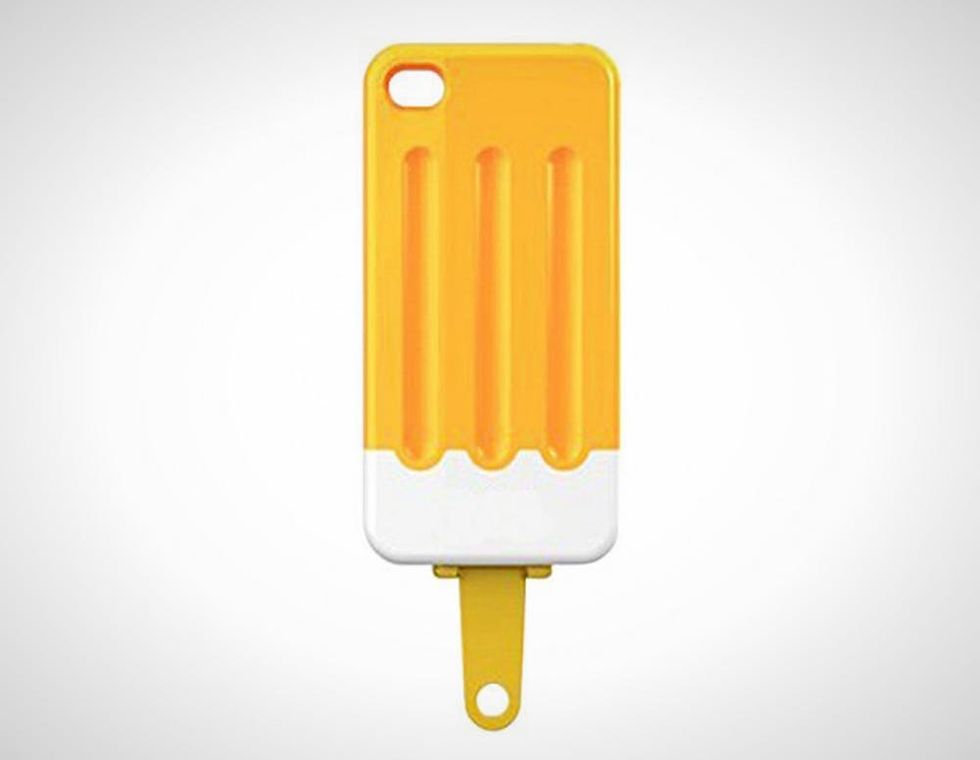 17. Icelick iPhone 4 Case ($15): What! This is an iPhone case that looks like a popsicle, and the popsicle stick doubles as a phone stand. Awesome!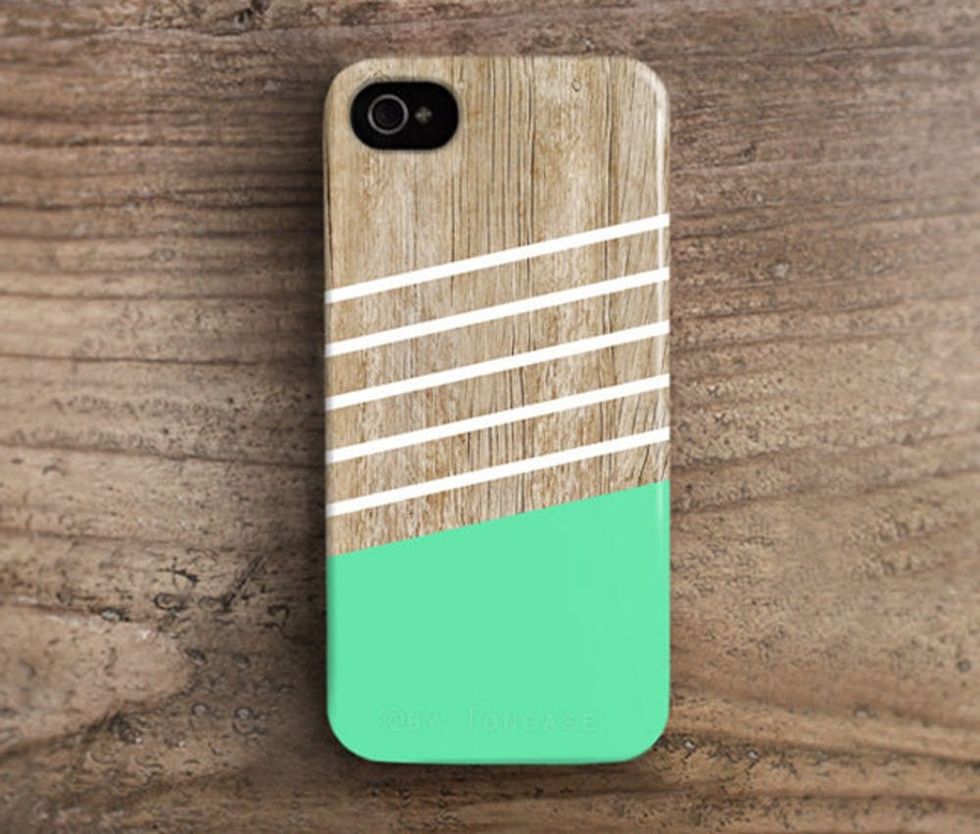 18. Mint Striped Smartphone Case ($22 and up): Okay, this one might actually be our favorite. The mint color block, the white stripes, the woodgrain — what's not to love?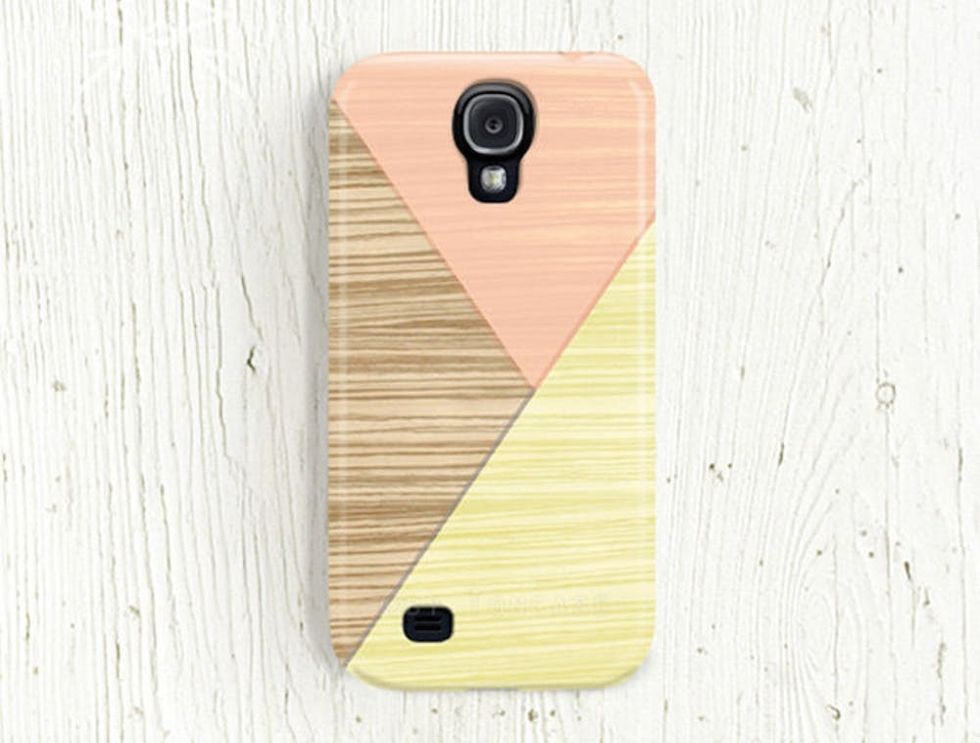 19. Geometric Galaxy Smartphone Case ($22 and up): The pastel tones on this case are decidedly Easter-y — bookmark for a spring update?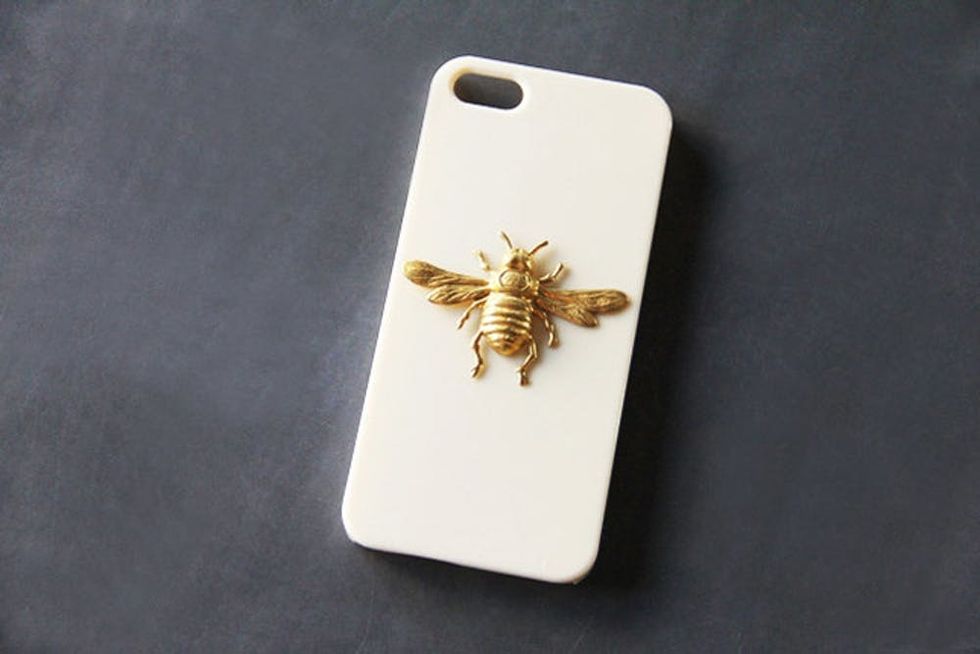 20. Gold Bee Smartphone Case ($14 and up): Now when your phone is buzzing all the time, you can blame this bee. Or not.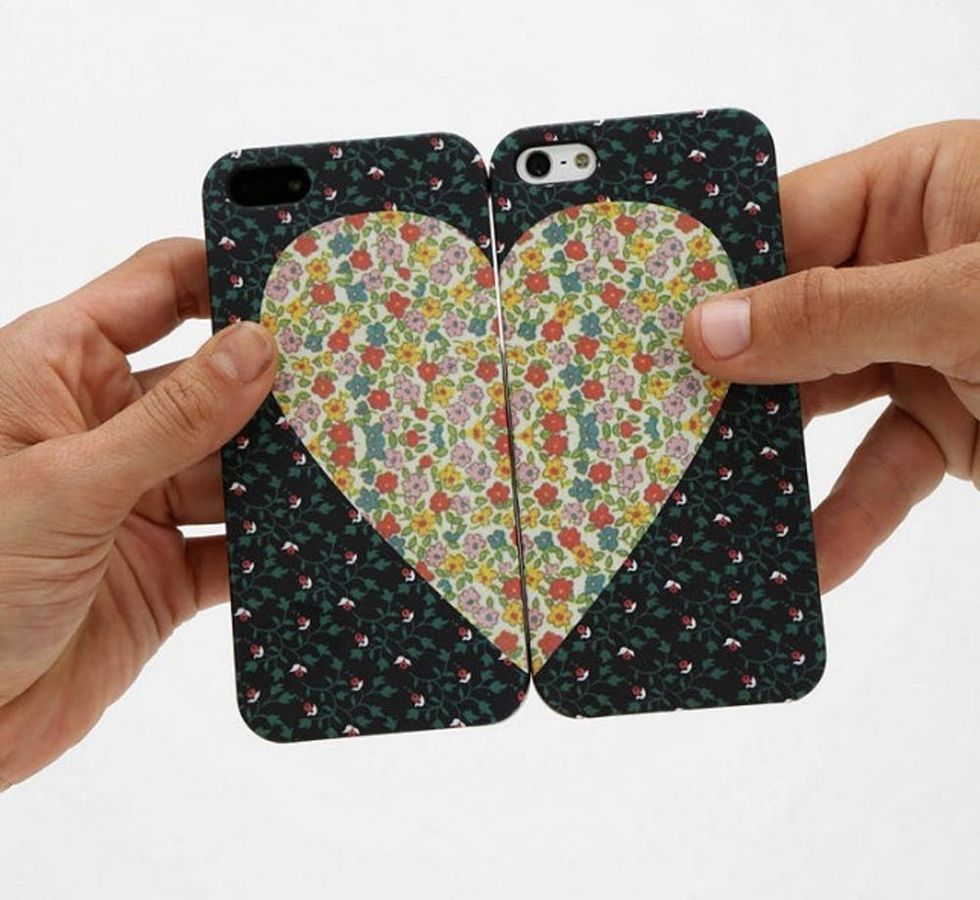 Bonus! Besties iPhone 5 Case, Set of Two ($25): Is this awesome or awful? Jury's out.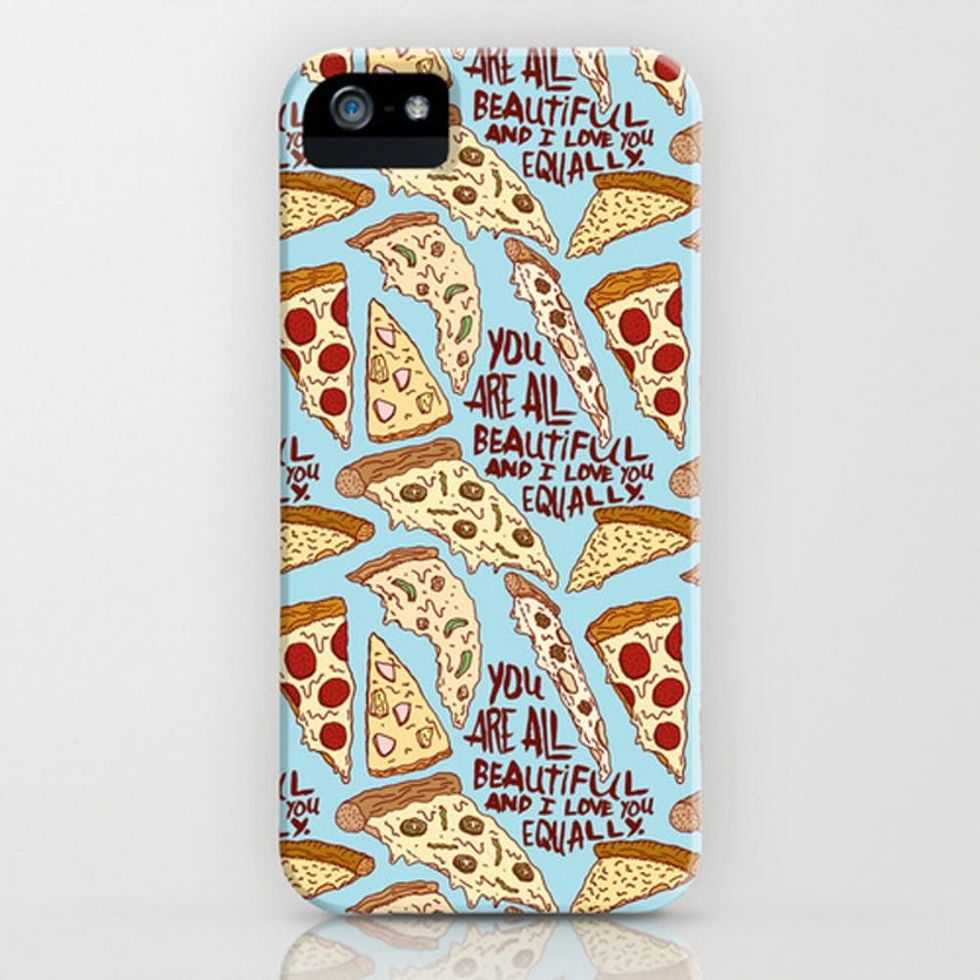 Another Bonus!! You Are Beautiful Smartphone Case ($35): All pizza slices truly are beautiful.
What are you hoping to find in your stocking this year? Talk to us in the comments below.
Anjelika Temple
As Chief Creative Officer and Founding Partner at Brit + Co, Anjelika Temple brings her voracious consumption of all things creative and colorful to DIY projects, geeky gadgetry finds and more. When she's not DIY-ing her heart out, you'll find her throwing dinner parties with friends or adventuring with her husband David, their daughter Anokhi, and their silly dog Turkey.