The Prettiest DIY Gifts for the Floral Lover In Your Life
Jun 10, 2016
These DIY Floral-inspired Gifts Will Make You Swoon
---
8 DIY Floral-inspired Gifts That Will Put Supermarket Bouquets to Shame
Say Hello to Springtime by Making These Fabulous Floral Gifts
Roses are red. Violets are blue. When it comes to fresh flowers, we love all of them, don't you? Pretty much any occasion — be it a birthday, a thank you or just "hello" — is the perfect occasion to give (or receive) a bright and colorful bouquet of flowers. Feeling more creative? We thought so… That's why we've dug up these eight simple, yet stunning DIY ideas to spruce up plain stems.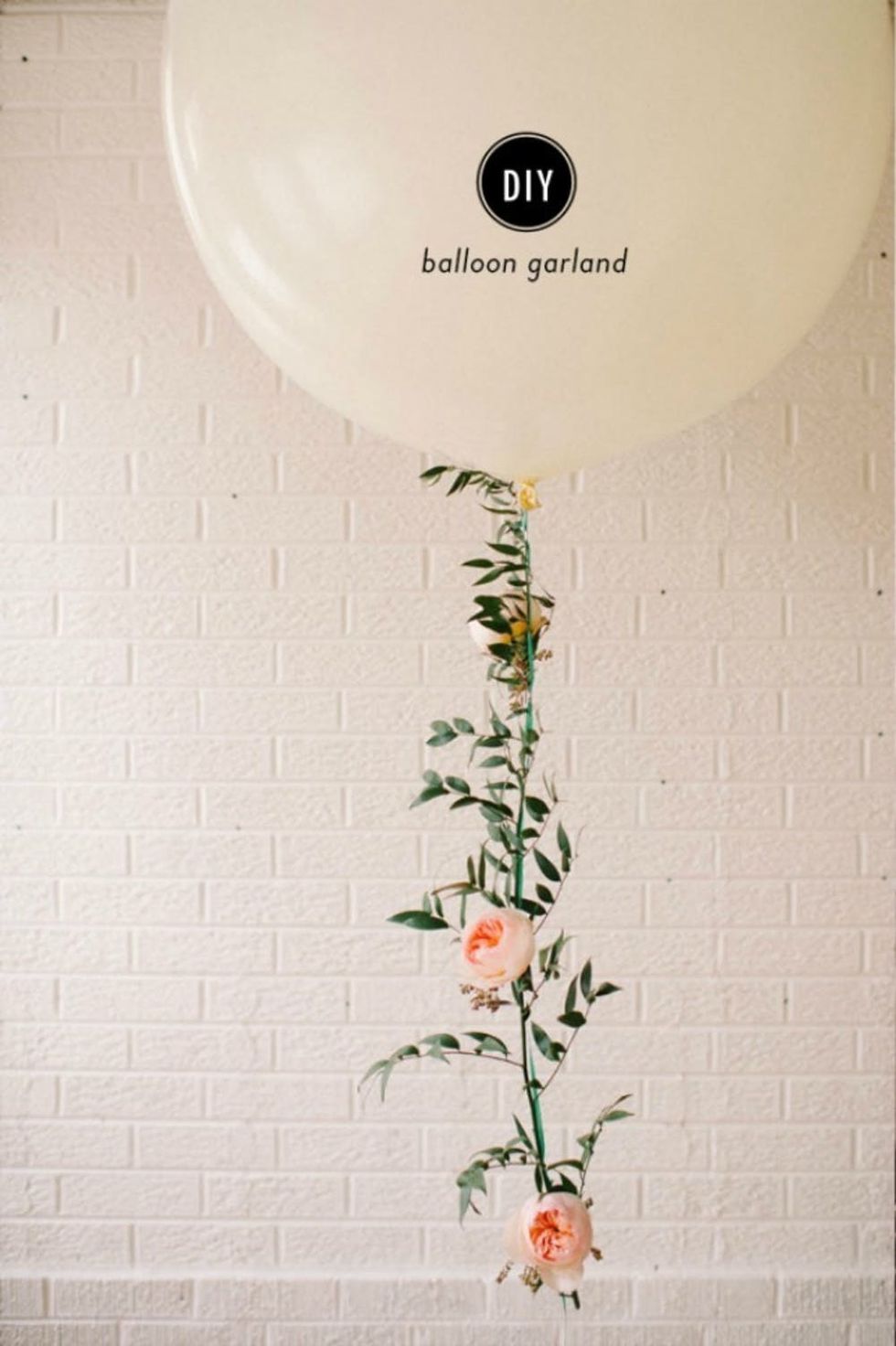 Pair greenery and blooms with giant balloons and you get this beautiful garland that will delight both kids and adults. (via Style Me Pretty)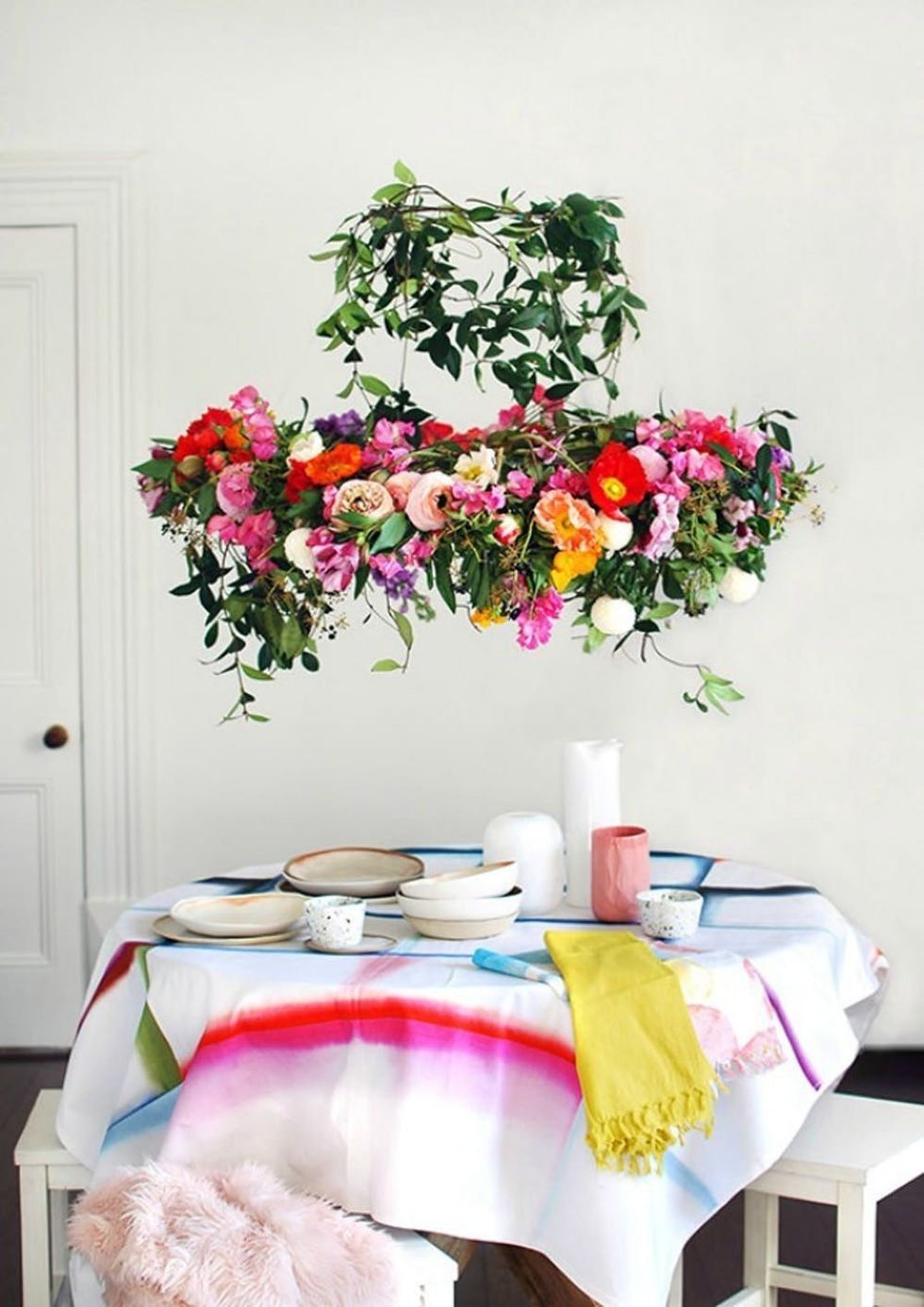 Make a flower power statement with this DIY chandelier made of fresh flowers. It's your garden-variety feast for the senses. (via We Are Scout)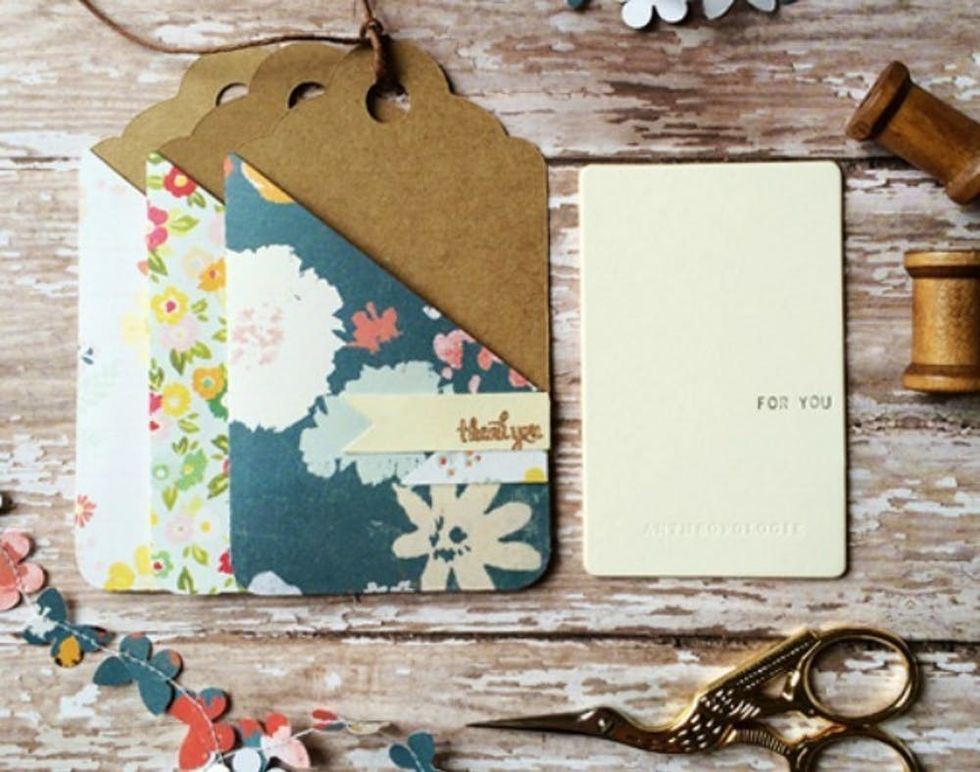 This floral print card holder is the prettiest way to present gift cards, thank you notes and letters to your green-thumbed bestie. (via Silhouette America)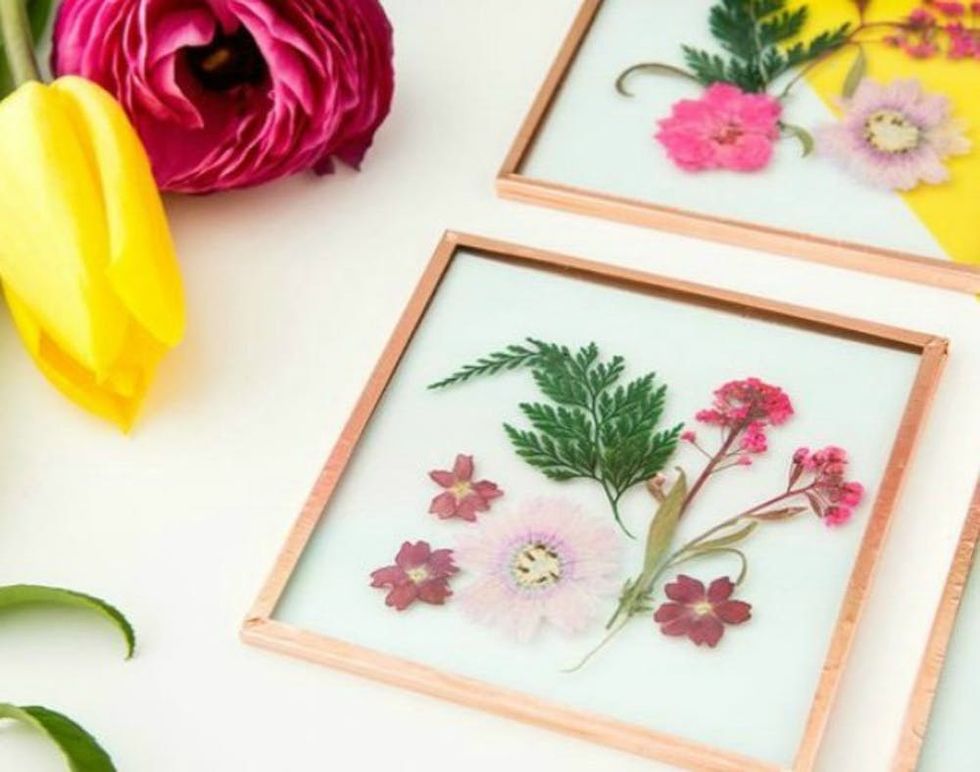 Now you can preserve those beautiful blooms for a lifetime with these DIY flower coasters. Get the complete kit, which includes everything you need to make eight coasters, here. (via Brit + Co)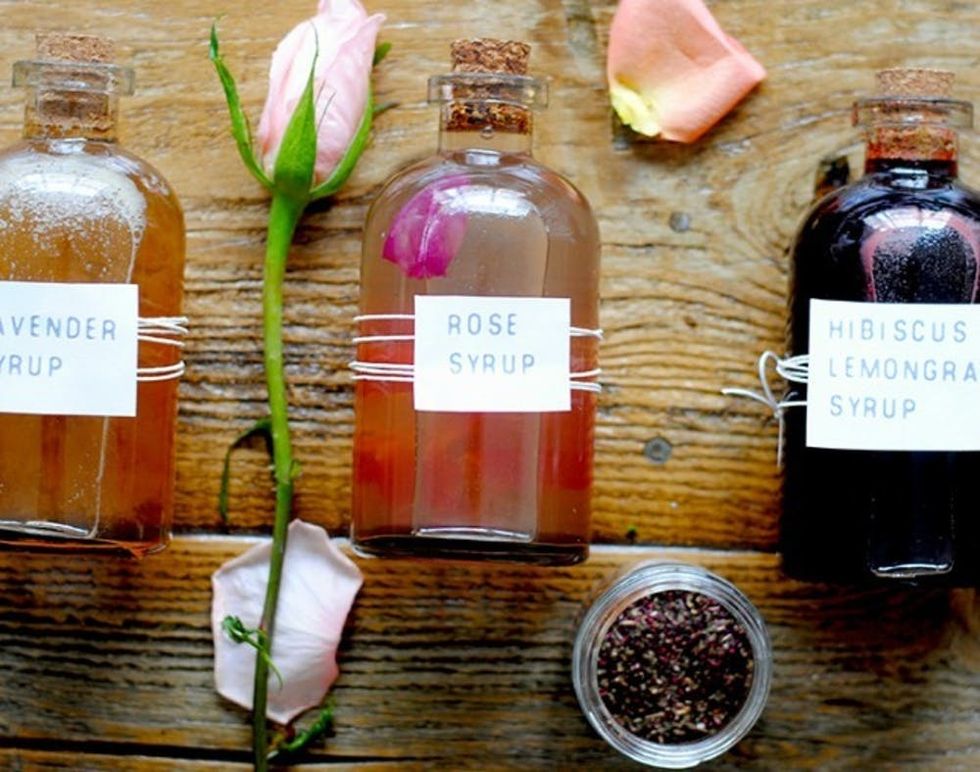 These lovely syrups taste just as delicious as they look — all you need is sugar water and flower petals. Pair with a bottle of sparking rosé for a perfect gift. (via The Chalkboard)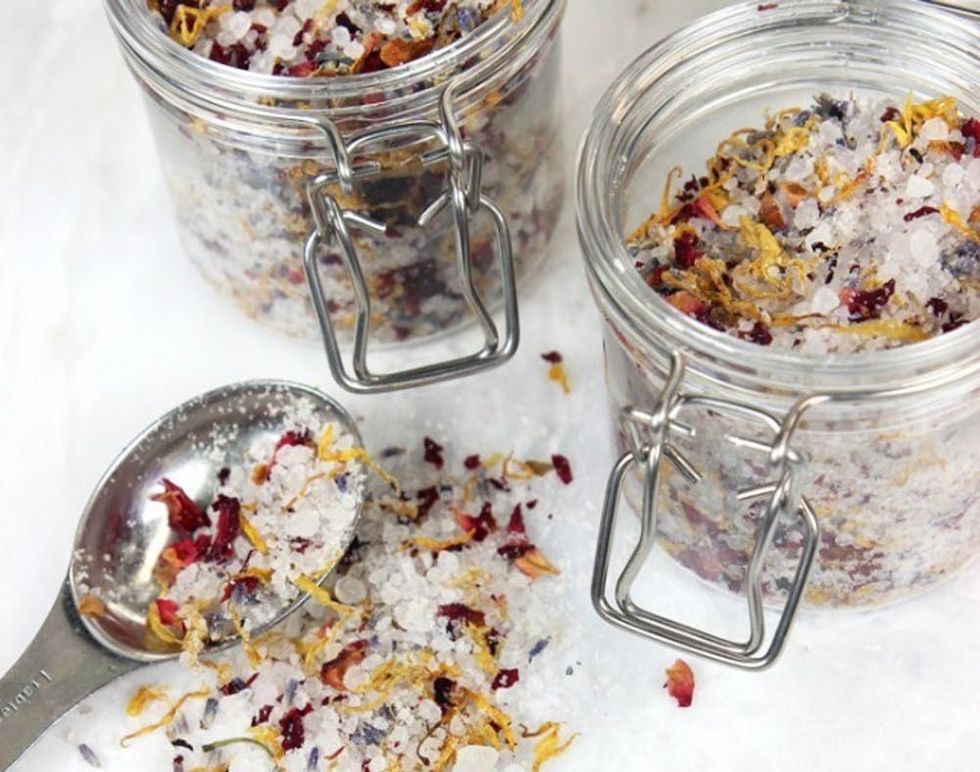 Take bath time to the next level with these therapeutic and divine-smelling bath salts made with dried flowers and essential oils. (You may never go back to showers.) (via Soap Queen)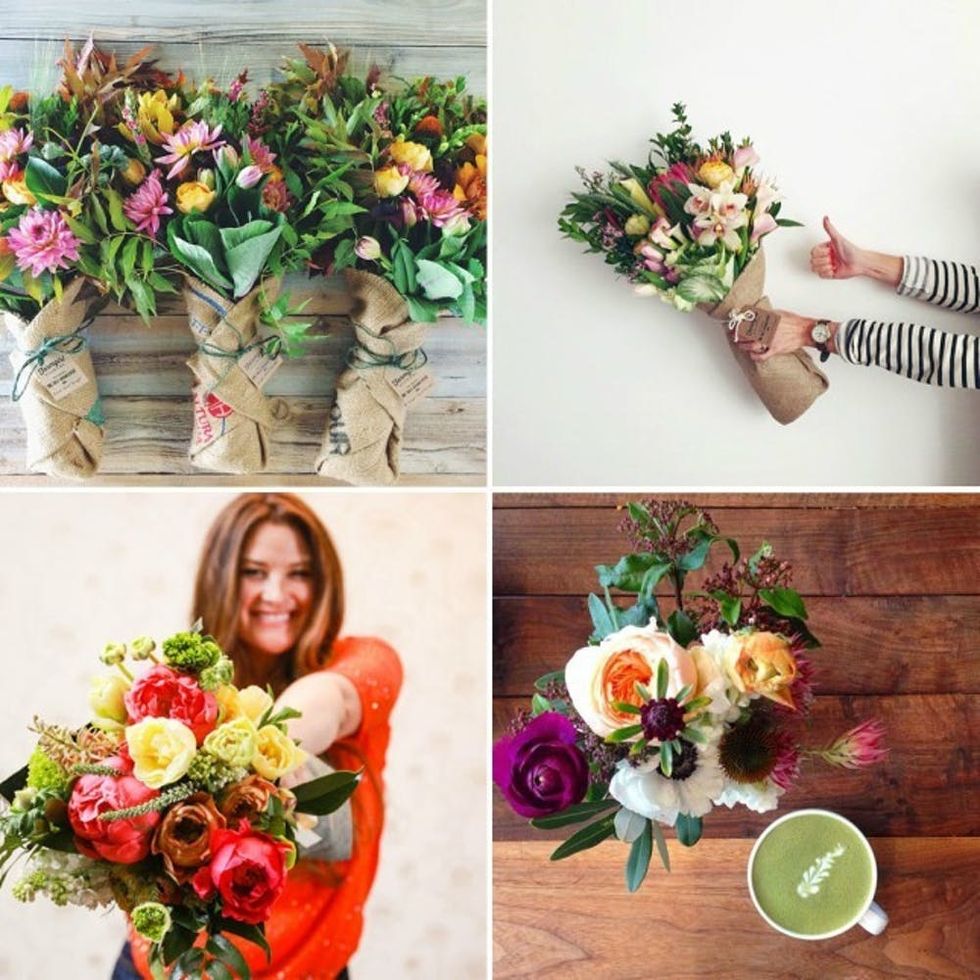 Give the gift of floral knowledge with this fun, beginner-friendly Flower Arranging Online Class. Learn how to source, setup and arrange stunning floral bouquets and centerpieces like a pro. (via Brit + Co)
Jen Kim
Jen is a writer and DIY junkie living in San Francisco. She loves making things she sees on Pinterest and filling her home with terrariums. She also blogs about relationships, culture and weird behaviors in her blog on Psychology Today called "Valley Girl With a Brain."