This Classic '70s Film Involved a Real-Life Sexual Assault and It's Taken People Years to Be Outraged
Dec 04, 2016
As technology gets more and more advanced — virtual reality is now a thing — so too, do Hollywood movie-making techniques. In fact, with green screens, 3D theatres and the like, it can sometimes be difficult to tell exactly what's real and what isn't. But sometimes, things can get a bit a too real, and that isn't always a good thing.
---
A 2013 interview with a famous Hollywood director, Bernardo Bertolucci, has resurfaced this weekend regarding some of the less-advanced, but every bit as real techniques he used in his 1972 film, Last Tango in Paris, and some of his admissions? They're downright vile.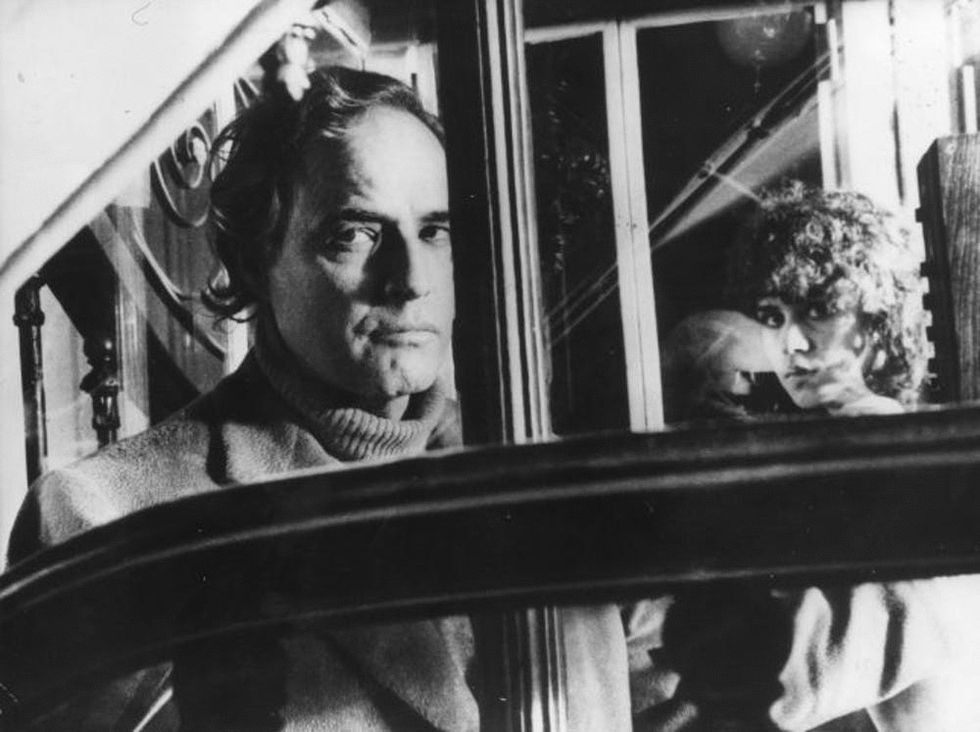 In the live interview at Le Cinémathèque Francais, Bernando told the audience that a scene in which then 48-year-old Marlon Brando used a stick of butter to sexually violate the then-19 Maria Schneider (now deceased) was not only unplanned, she never agreed to it.
Bernardo says that together with Marlon, the two men conspired to add the scene to the film last minute and purposely didn't tell the young actress to get a reaction out of her for the camera.
"I didn't want Maria to act her humiliation, her rage," Bernardo told the audience. "I wanted her to feel, not to act, the rage and humiliation. Then she hated me for her whole life."
While he said it was enough to make him feel guilty, he doesn't regret filming the scene, an admission that has Hollywood up in arms.
Wow. I will never look at this film, Bertolucci or Brando the same way again. This is beyond disgusting. I feel rage https://t.co/uvaLogvv7I

— Chris Evans (@ChrisEvans) December 3, 2016
To all the people that love this film- you're watching a 19yr old get raped by a 48yr old man. The director planned her attack. I feel sick. https://t.co/qVDom2gYf6

— Jessica Chastain (@jes_chastain) December 3, 2016
I second that. This is heartbreaking and outrageous. The 2 of them are very sick individuals to think that was ok. https://t.co/Ft4SArjcgd

— #EvanRachelWould (@evanrachelwood) December 3, 2016
Inexcusable. As a director, I can barely fathom this. As a woman, I am horrified, disgusted and enraged by it. https://t.co/voGRhafy9K

— Ava DuVernay (@ava) December 4, 2016
As actress Anna Kendrick pointed out, however, the indiscretion is one that was actually brought up years ago, by Maria herself.
@colliderfrosty @ChrisEvans Ms Schneider stated this several years ago. I used to get eye-rolls when I brought it up to people (aka dudes).

— Anna Kendrick (@AnnaKendrick47) December 3, 2016
In a July 2007 interview with The Daily Mail prior to her death, she explained her side of things with regard to the infamous scene. Though Maria said the actual act didn't occur, she felt violated, just the same.
"That scene wasn't in the script. The truth is, it was Marlon who came up with the idea," she told the outlet then. "They only told me about it before we had to film the scene and I was so angry."
Sadly, she blamed herself for the incident to a degree, saying, "I should have called my agent or had my lawyer come to the set because you can't force someone to do something that isn't in the script, but at the time, I didn't know that."
Maria went through with it, and while she says Marlon tried to comfort her during filming, it still didn't feel right. "Marlon said to me, 'Maria don't worry, it's just a movie,' but during the scene, even though what Marlon was doing wasn't real, I was crying real tears. I felt humiliated, and to be honest, I felt a little raped, both by Marlon and by Bertolucci. After the scene, Marlon didn't console me or apologize. Thankfully, there was just one take."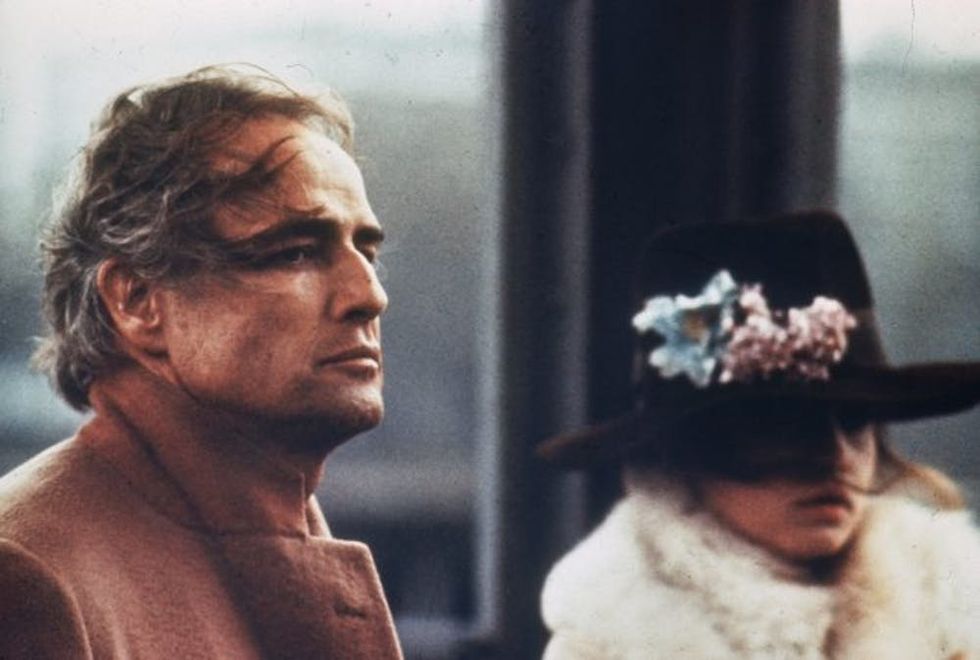 Our hearts are literally breaking for her. We can only hope that her plight opens the doors for conversation about the topic of sexual assault in Hollywood so that no actress ever has to go through more of the same.
Are you surprised by this shocking revelation? Voice your concerns over @BritandCo.
(h/t Hello Giggles, photos via Keystone/Getty + @sophiashinas/United Artists)