How to Make Typography Tights Beyoncé Would Wear
Feb 27, 2015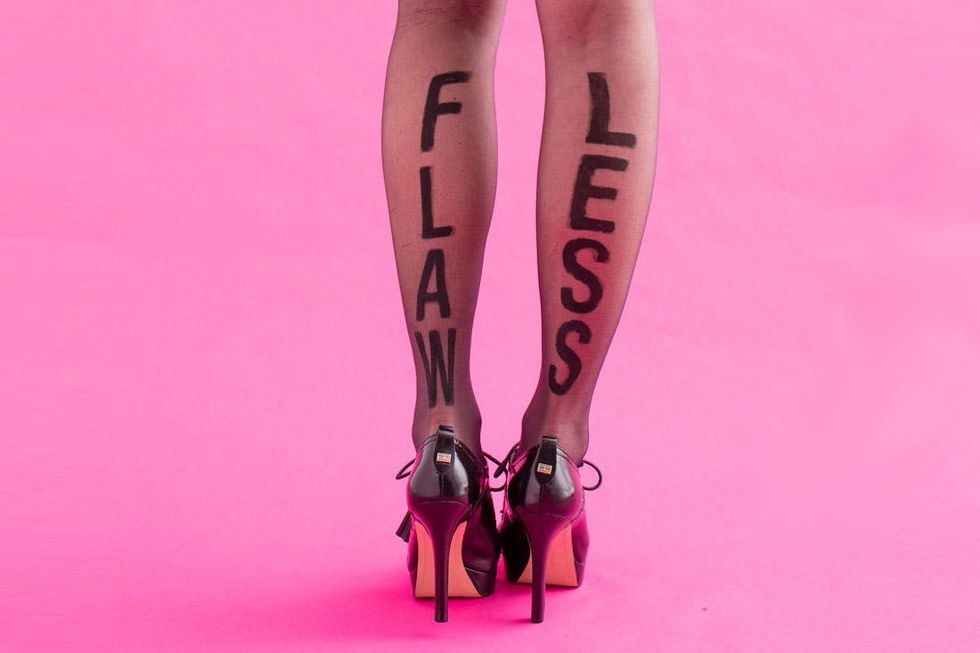 ---
When we saw this trend from NYFW we immediately said, "YES WE NEED THESE IN OUR LIVES!" You can go to H&M and buy a pair, or you can DIY with your own amazing phrases. Of course, we chose our favorite Beyoncé mantra of ***Flawless. This will bring us one step closer to actually being Beyoncé, right?! We thought so.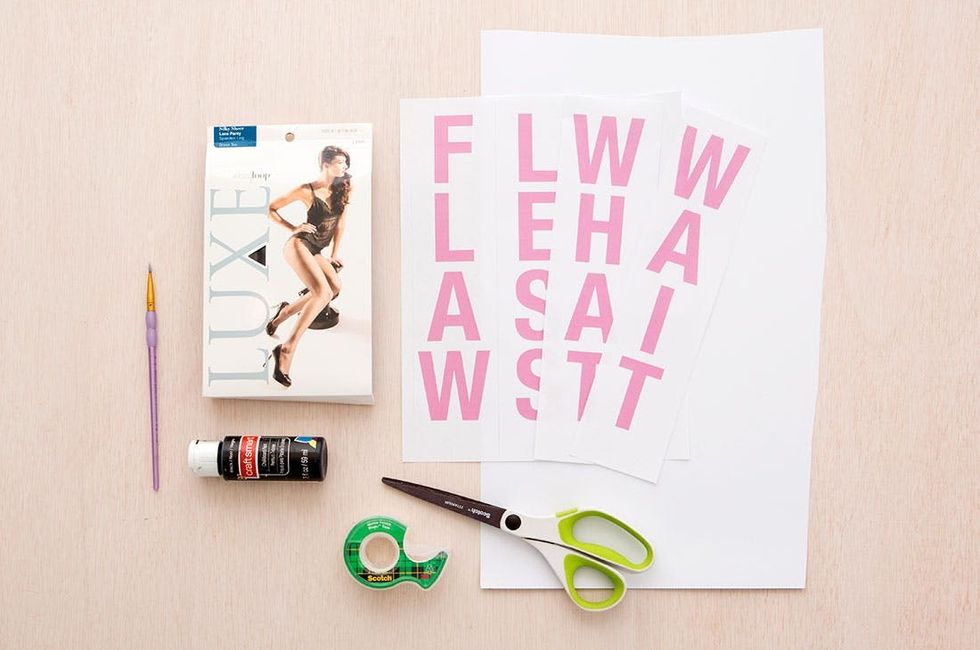 Materials: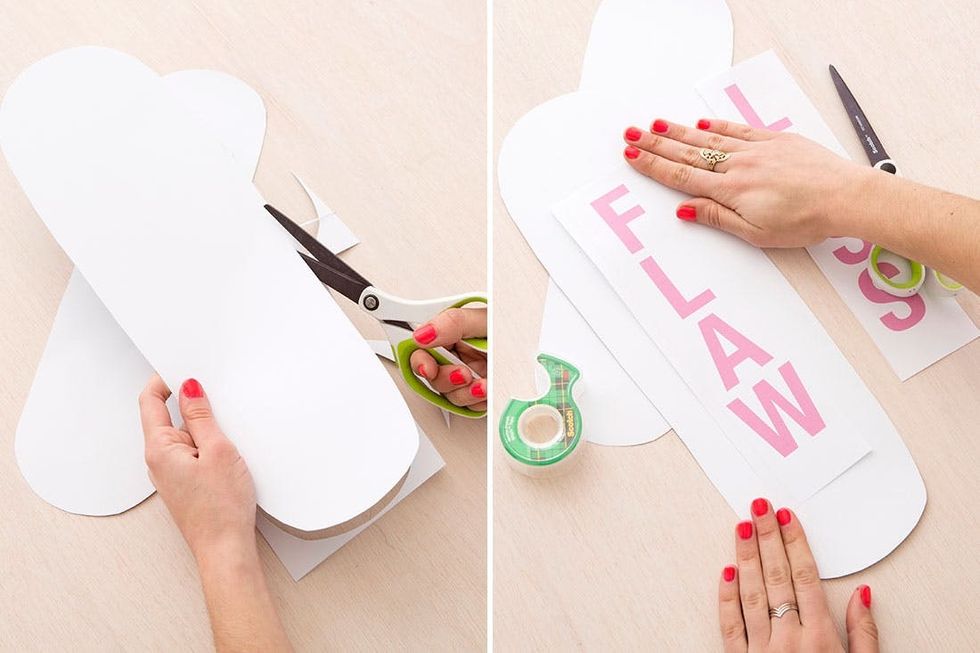 – tights
– acrylic or fabric paint
– cardstock
Tools:
– scissors
– tape
– paint brush
Instructions:
1. Cut out a long wide oval from your cardstock. It should measure about 11 x 5 inches. Tape your desired phrase onto the center of the oval.
2. Slide the cardstock into the tights. Leave about 4 inches for the heel.
3. Let the cardstock curve under and trace the letters with paint.
4. Once the paint is damp to the touch, peel the tights away from the cardboard by letting it curve in the other direction. Add a second layer of paint on top of the first layer.
5. Let dry and then wear!
Cut a long oval out of cardstock. It should measure about 5 x 11 inches. Tape your desired phrase onto the middle of the oval.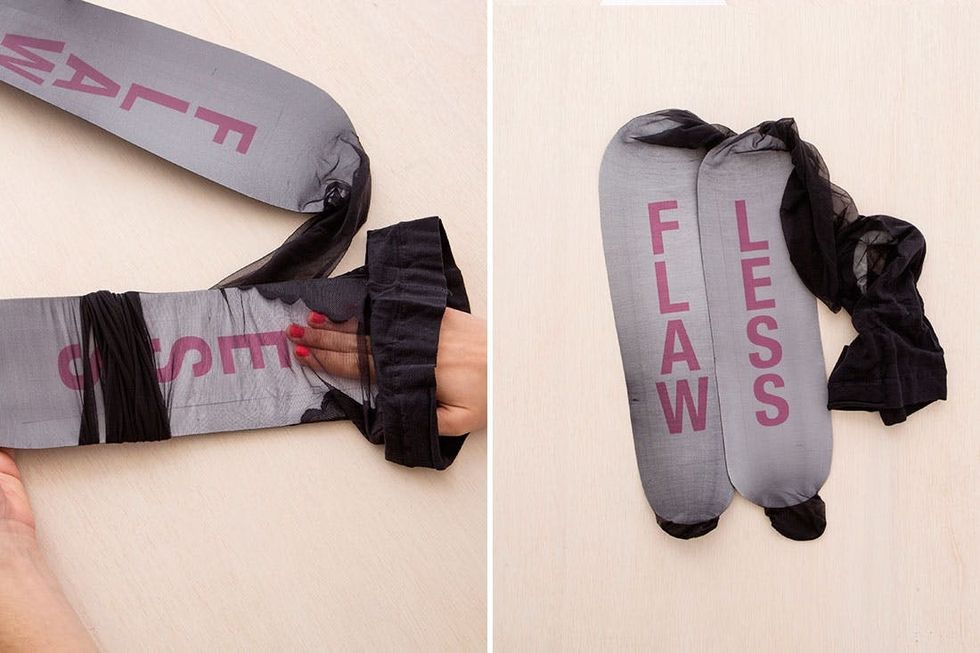 Slide your stencil into your tights. Make sure there is about a 4-inch tail of tight at the bottom. This will be the area for your foot and ankle.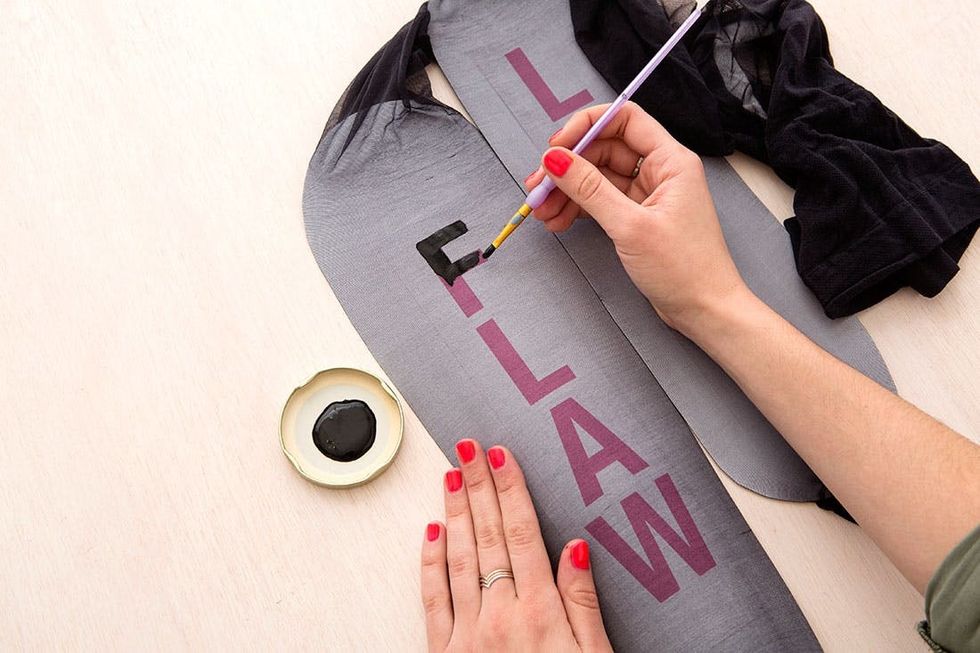 The cardboard will naturally curve due to the tights being so elastic. Let it curve under and then trace the stencil using your fabric or acrylic paint.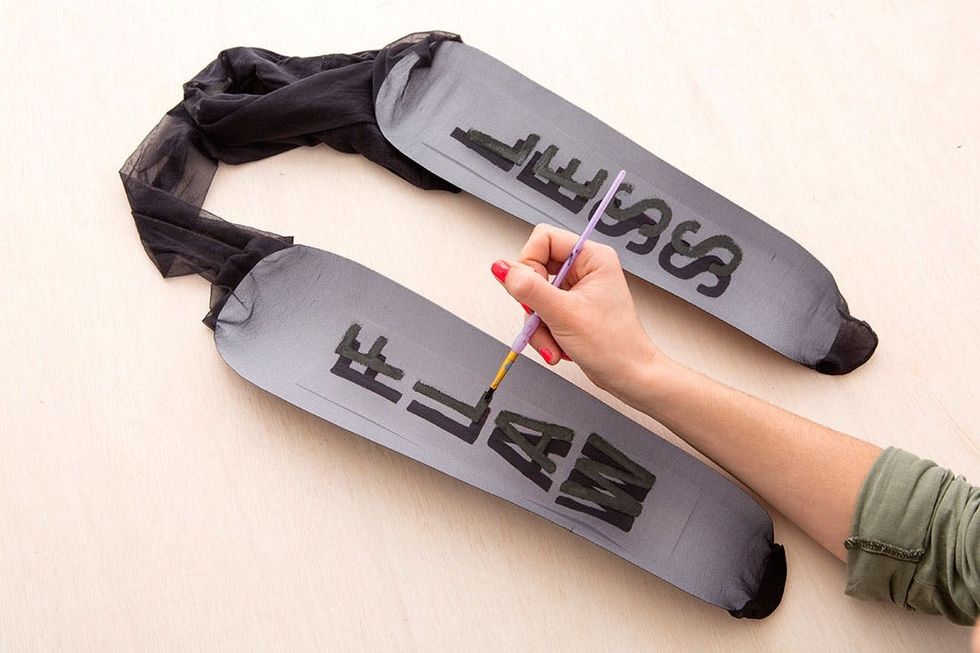 Once dry, curve the cardboard in the other direction. This will peel the tights away from the stencil. Add a second coat of paint to your typography stockings.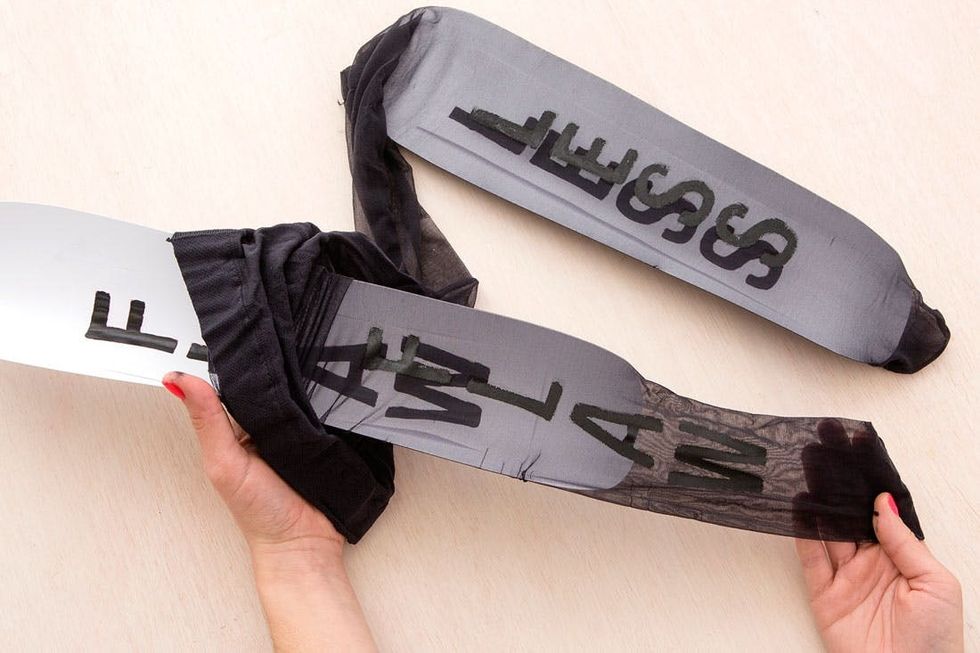 Once completely dry, remove your stencils from the tights.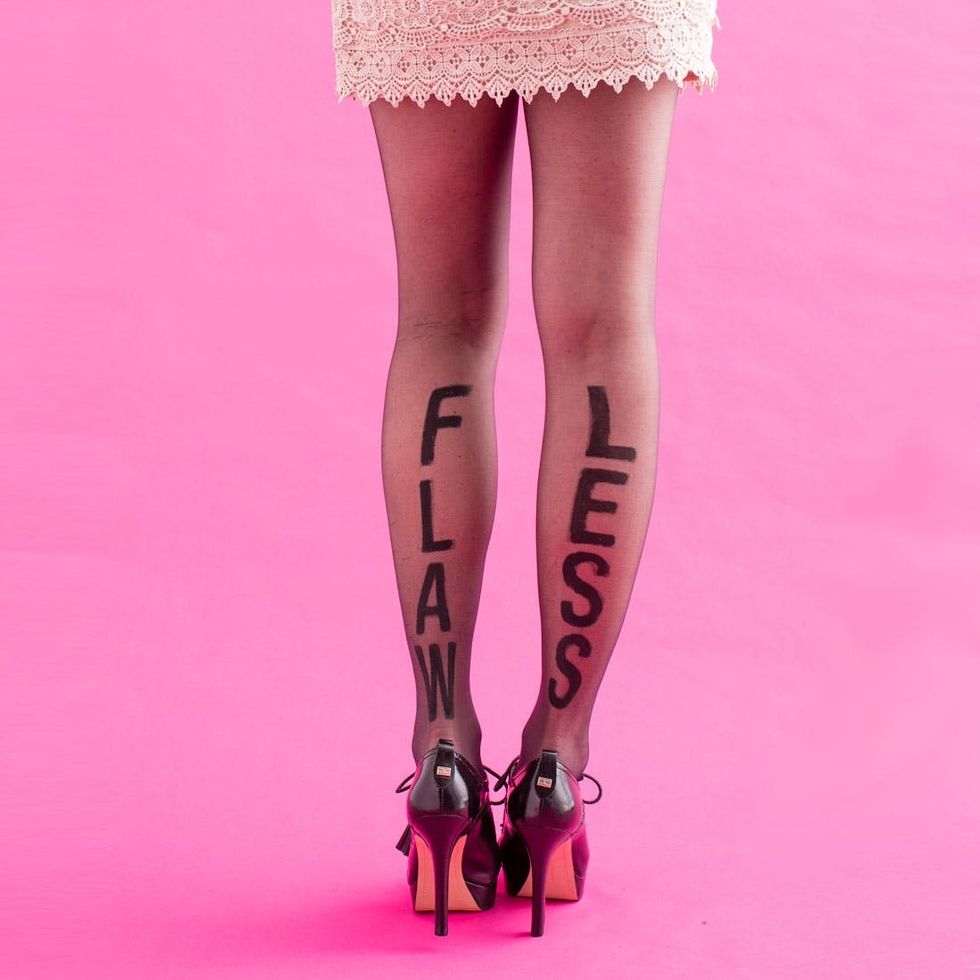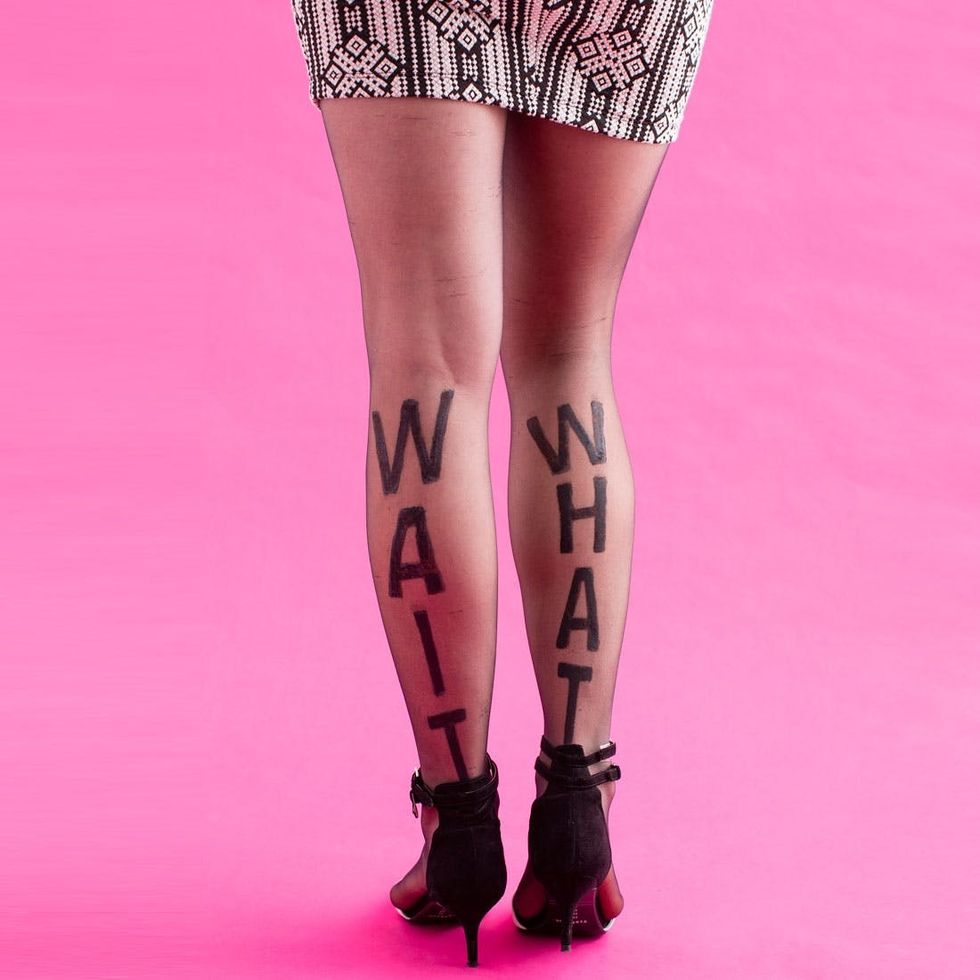 Wait… what??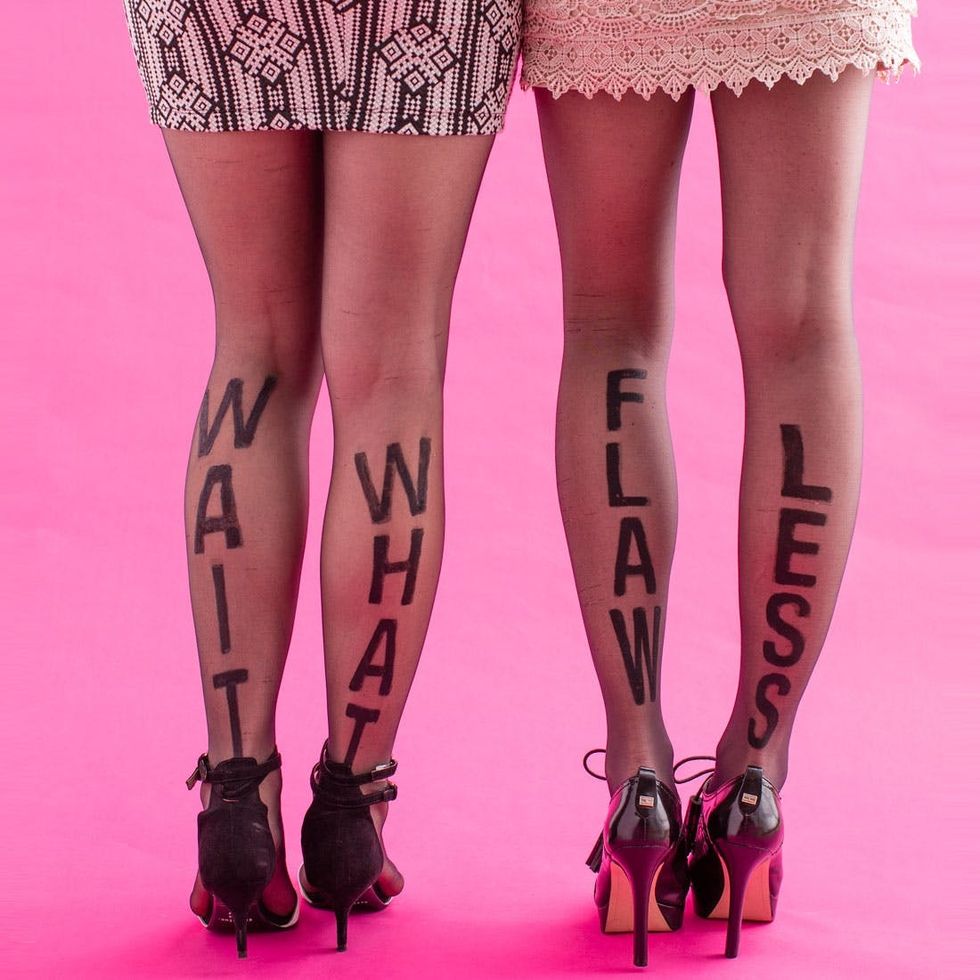 We are obsessed and can't wait to walk around in these bad boys.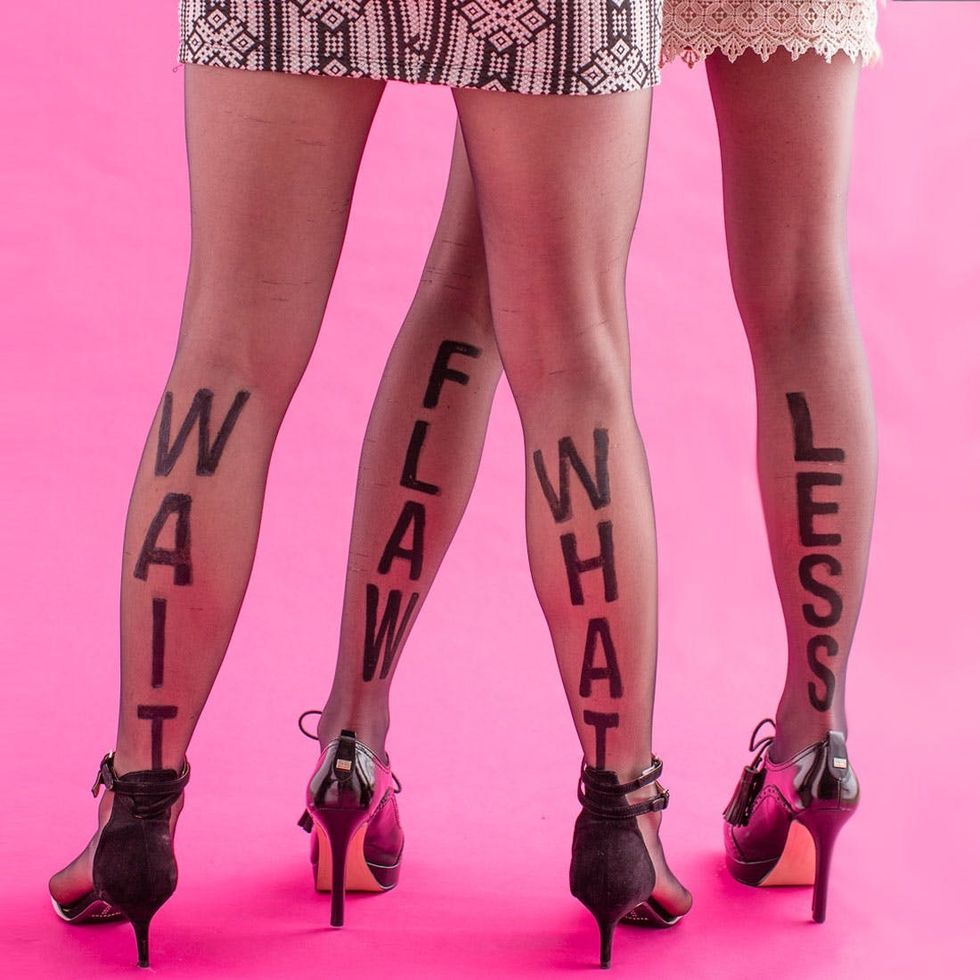 Wait, flaw? What, less.
A DIY fail! Not only did we mix up the legs, but we also ripped a hole in the stocking when putting them on. Ugh! The worst! If you're like us, you'll need to snag a copy of our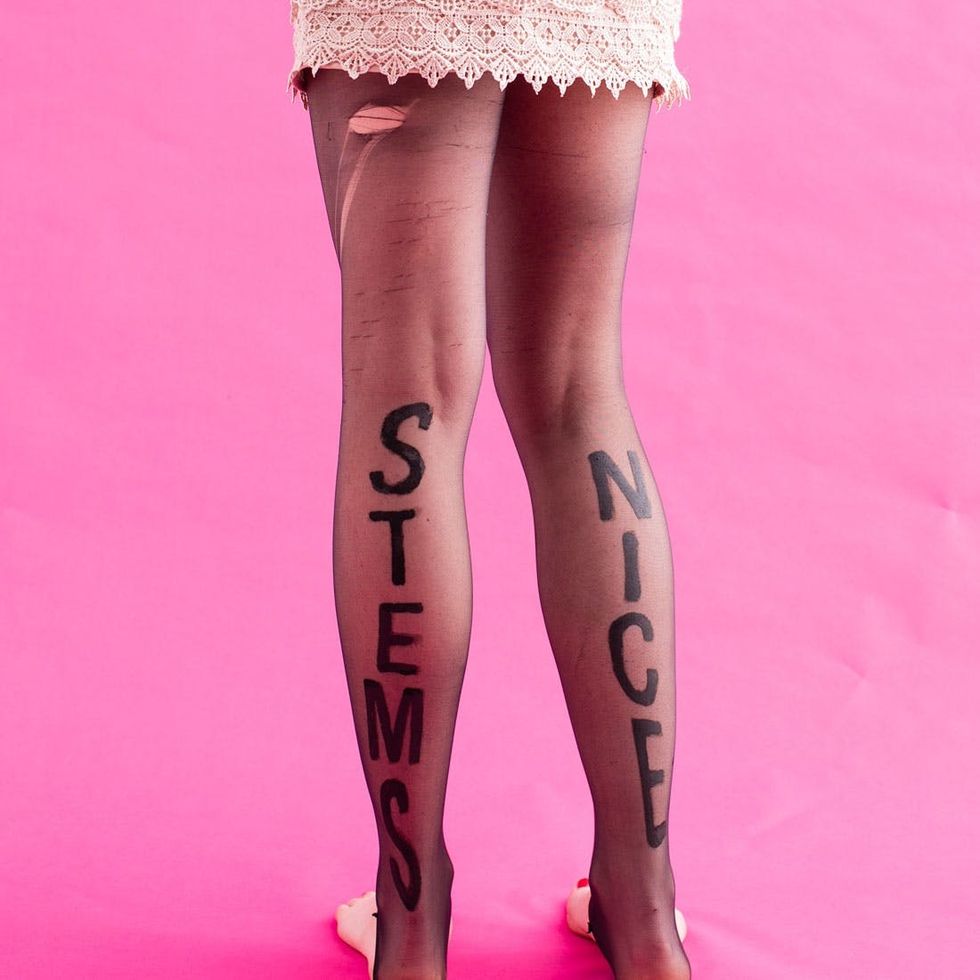 book to learn tips and tricks to preventing runs in your stockings.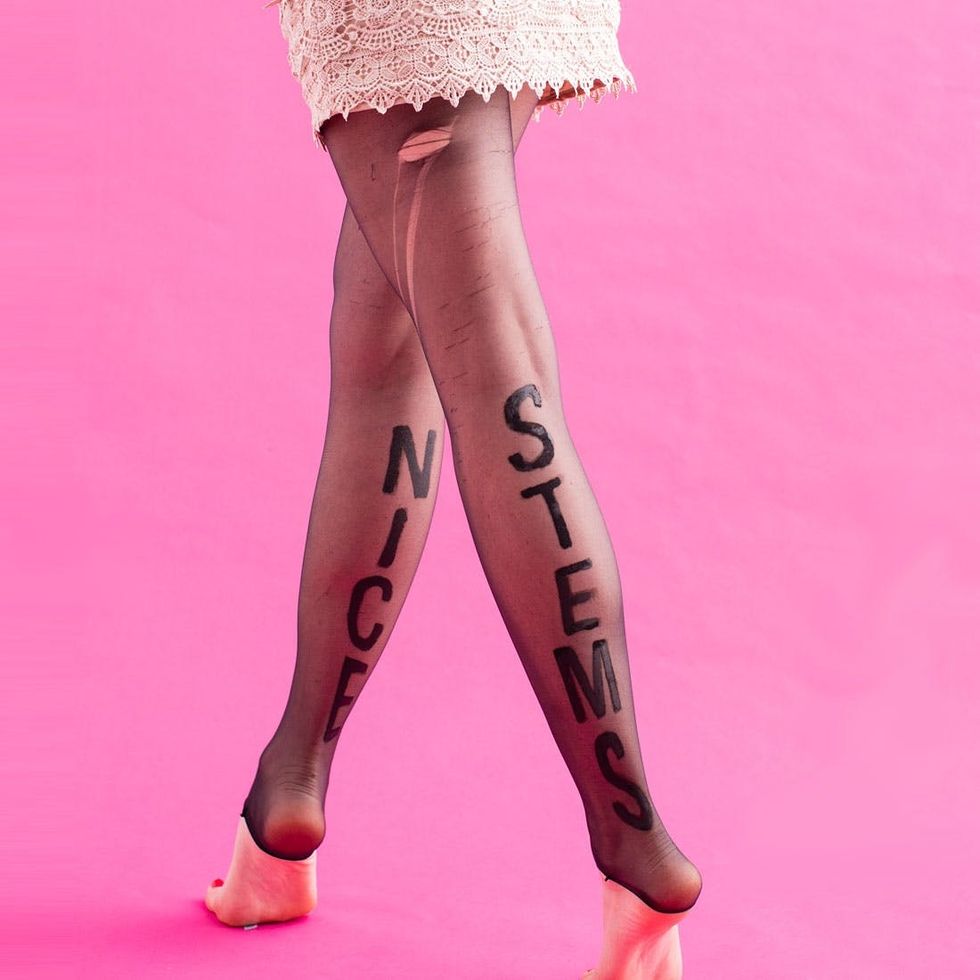 There we go! A little Clueless action for our '90s chick.
Kelly Bryden
Kelly Bryden, an east coast native, is stoked to be a part of the Brit + Co team. Design, DIY, and fashion are her passions. If she isn't crafting you can catch her on the dance floor or wrapped up in aerial silks.
DIY Style
If you lack a certain way with words, then perhaps you can rely on showing how you feel this holiday season with an artful greeting card you can make at home! Brit dropped by our crafting studio where we teamed with Camp by Walmart to create a choose-your-own-adventure holiday card tutorial. In the interactive video, it's up to you to decide what type of card you want to make — sentimental, or stylish? Three-dimensional, or keep it simple? After you've selected your design vibe, Brit helps you assemble it all together so your last-min card is ready to send. Get ready to pick up a few new DIY tricks when you watch the video now!
Holidays