All Up in Your Grill: 13 Must-Have Grilling Gadgets
May 22, 2012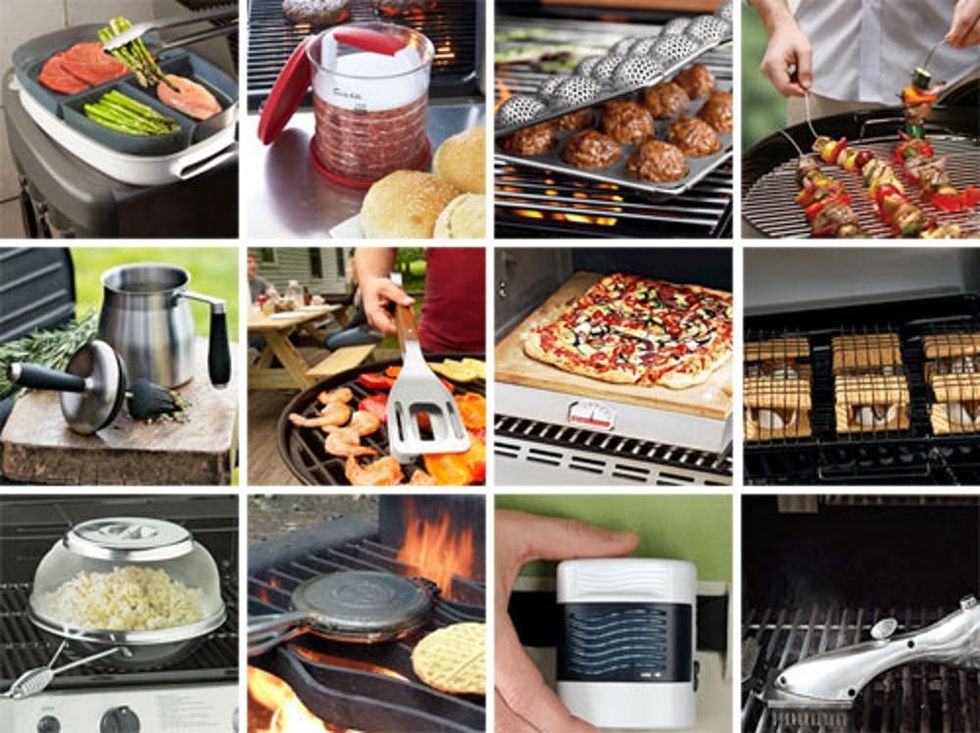 We've already given you the skinny on all of the innovative grills out there. Now, just in time for Memorial Day, it's time to give you the 411 on the tools you need do some serious grillin' and chillin' this holiday weekend.
---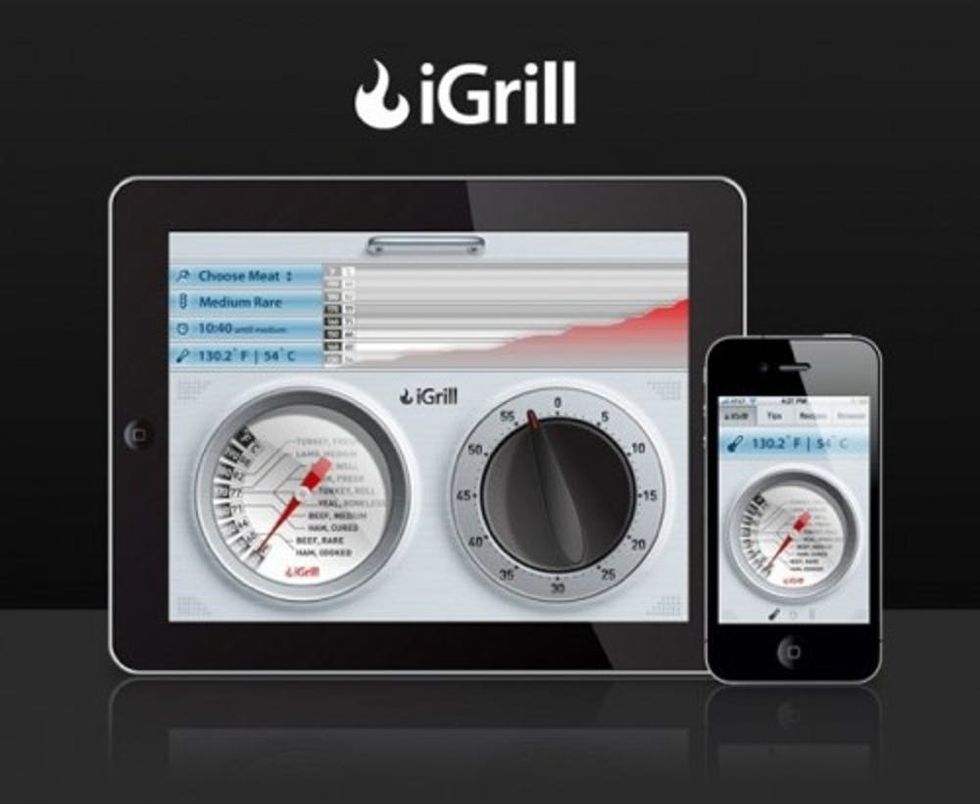 1. iGrill ($80): The iGrill is one savvy tool and app that keeps your mind at ease while you enjoy your party. Place the thermometer in your food and the base station communicates with your iPhone, iPad, or iPod Touch via Bluetooth to let you know when your food is cooked to the perfect temperature. No more worrying about running back and forth between guests and the grill to make sure your meat isn't burning.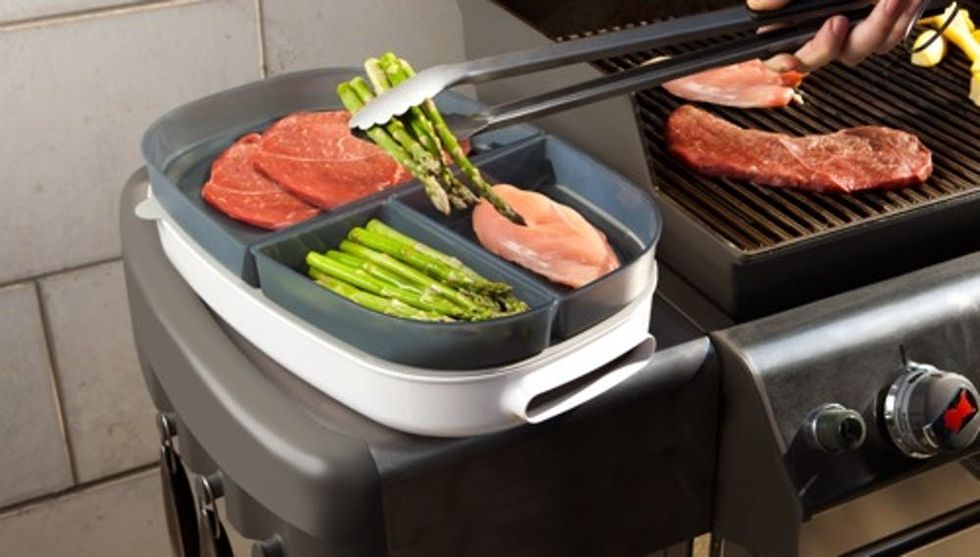 2. Grab and Grill ($40): The Grab and Grill let's you do just that, in one easy trip. Instead of making multiple trips to the kitchen for your plate of raw meat, vegetables, clean utensils, and serving ware, the handy dandy compartments keep your food separate and safe.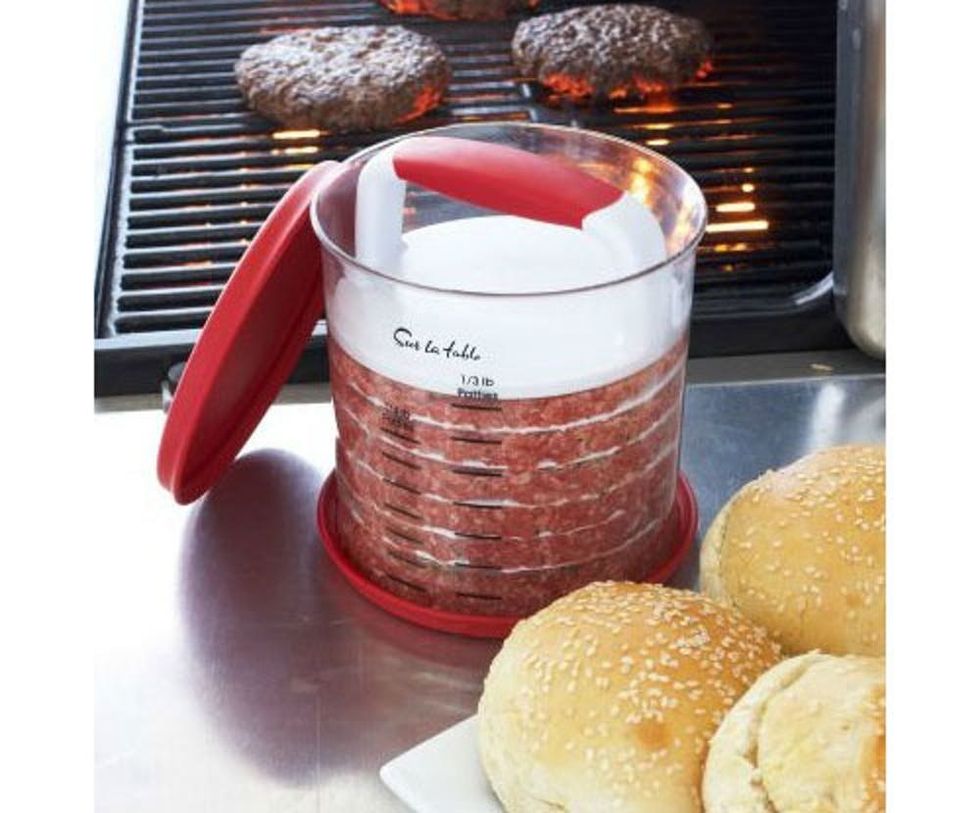 3. Hamburger Press and Store ($15): Now we've seen a lot of hamburger presses, but none as innovative and easy as this one. The press lets you create uniform patties using the measuring marker, and includes separating disks to keep the burgers from smushing together. The vertical container makes for convenient and efficient transportation and storage.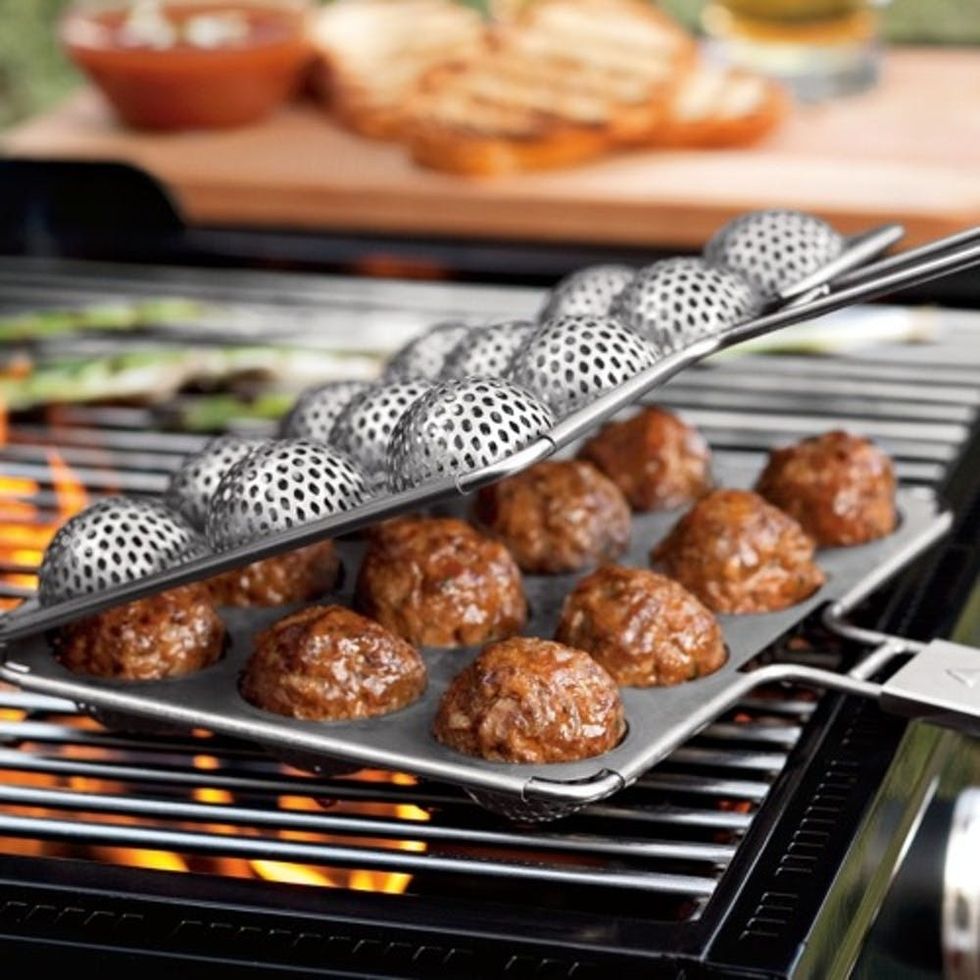 4. Meatball Basket ($50): Sometimes you just don't want a whole hamburger. The meatball basket helps you grill up a bite-sized treat, while keeping your balls from slipping through the cracks. Get innovative with the basket and make crab cakes, armadillo eggs, or anything you want to shape into a ball and grill. Love the idea of using this for some grilled up latkes.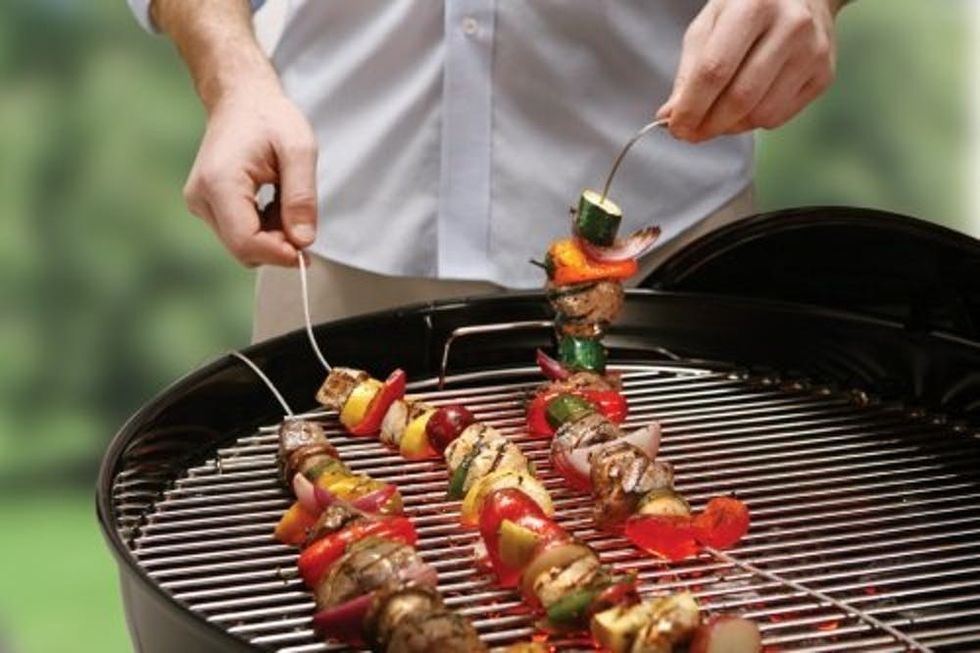 5. Flexible Skewers ($10): These extra long skewers fit twice the amount of food as normal skewers. They also bend, which allows you to marinate your kebabs after they've been skewered.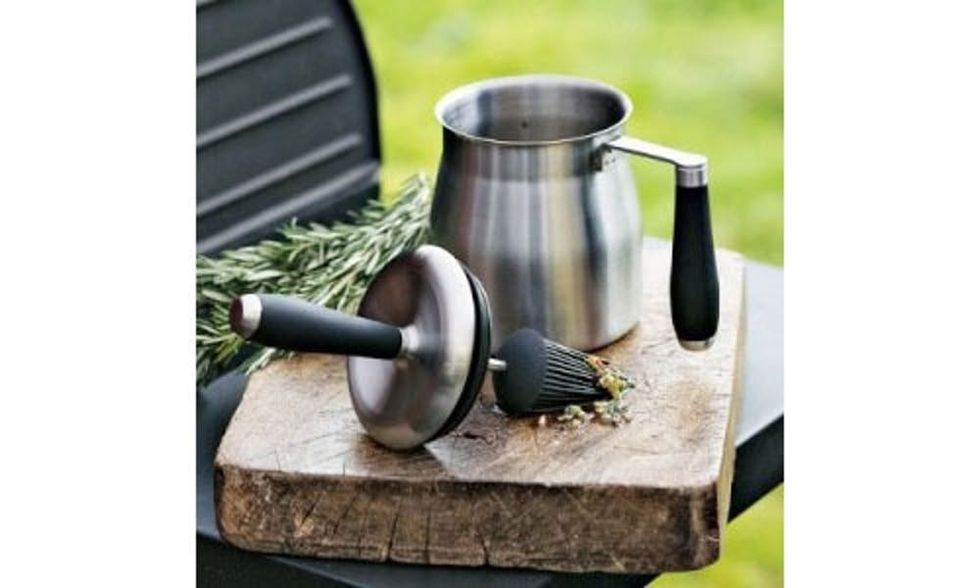 6. Sauce Pot & Basting Brush All-in-One ($15): The smartly designed pot makes sure you have a place to lay your basting brush without letting it fall into the sauce.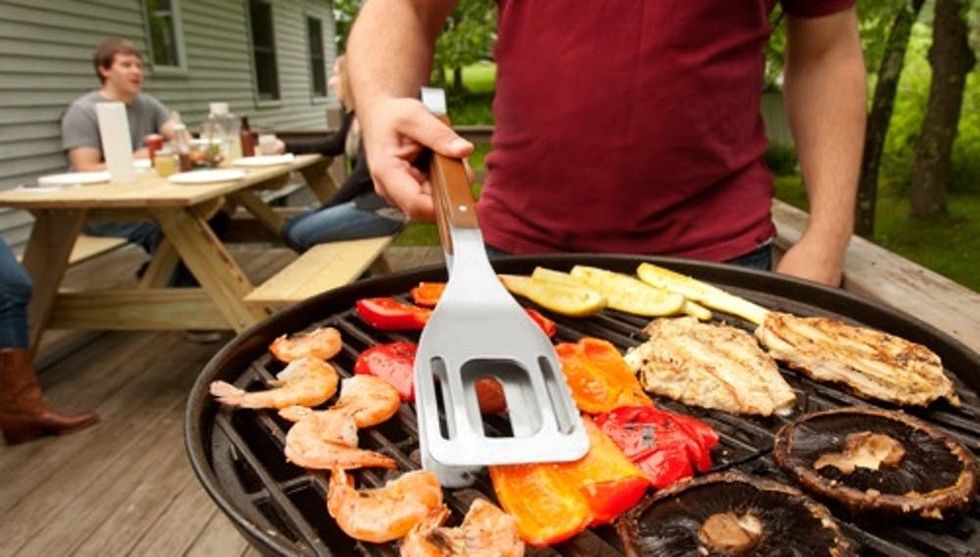 7. Stake. Grip It. Flip It. ($30): Stake eliminates the need for multiple BBQ tools by combining them into one gadget. Use it as a spatula, fork, or tongs.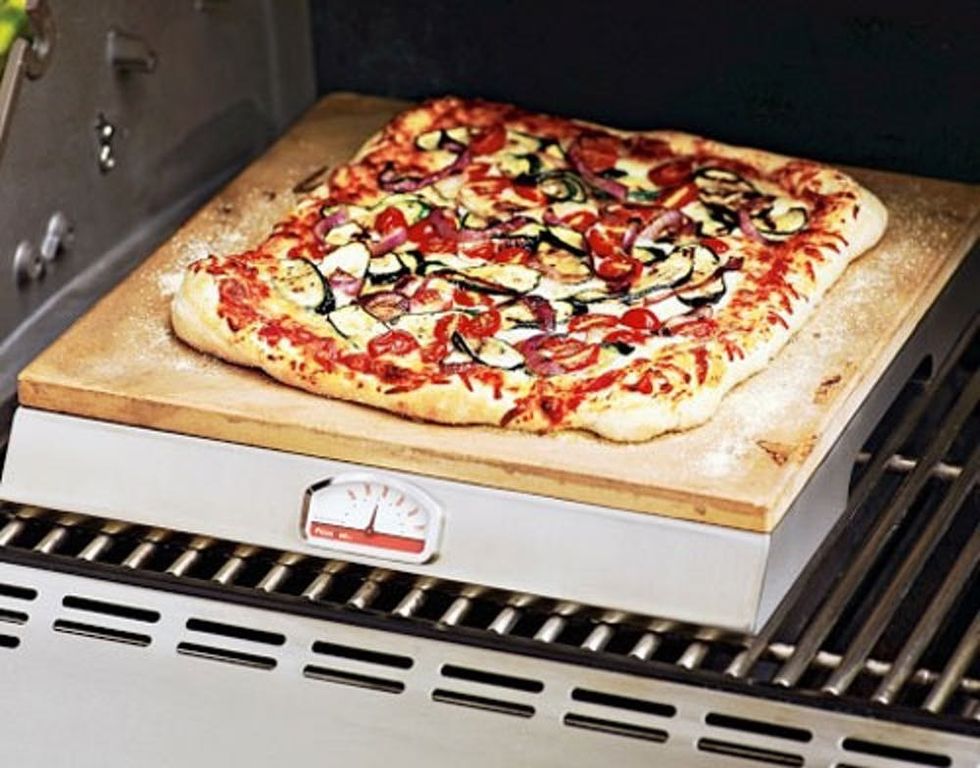 8. Grilling Pizza Stone ($100): Get as close to making an authentic Neapolitan pizza at home without building an expensive pizza oven or taking a trip to Rome. The built in thermometer also helps you monitor cook time. Perhaps we need to set up a duel between this pizza stone and the pizza oven grill kit?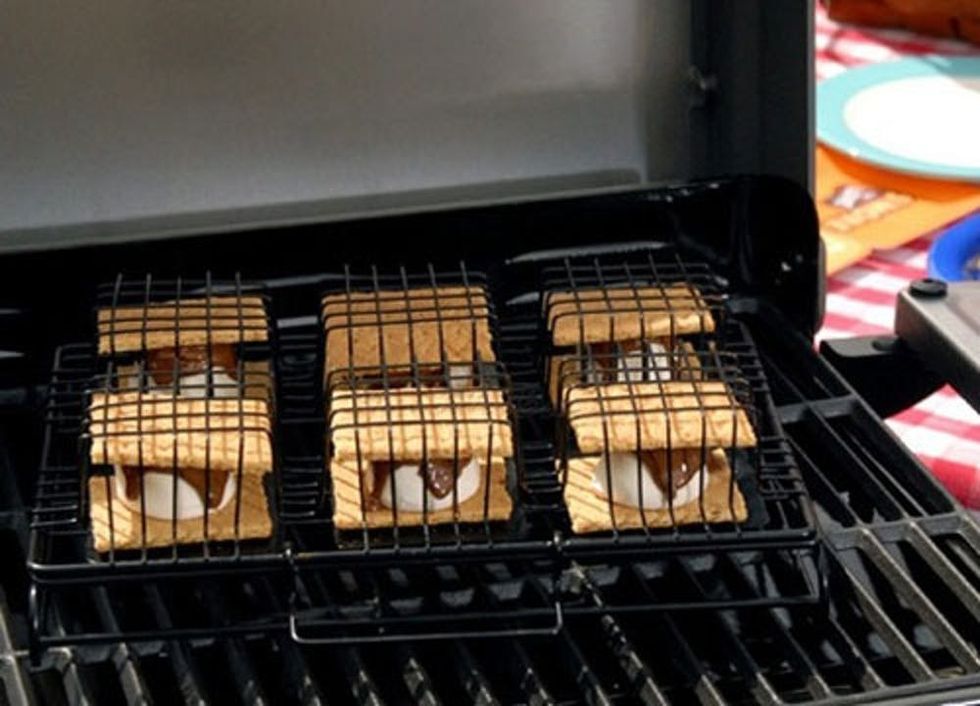 9. S'more Love ($15): Grilling by the pool and jonesing for some s'mores but don't have a fire? Have no fear, someone's developed a gadget for that. Similar to the more common burger and fish baskets, this tool was developed specifically with s'mores in mind. This is definitely easier than trying to roast, but not burn, your marshmallows over an open fire.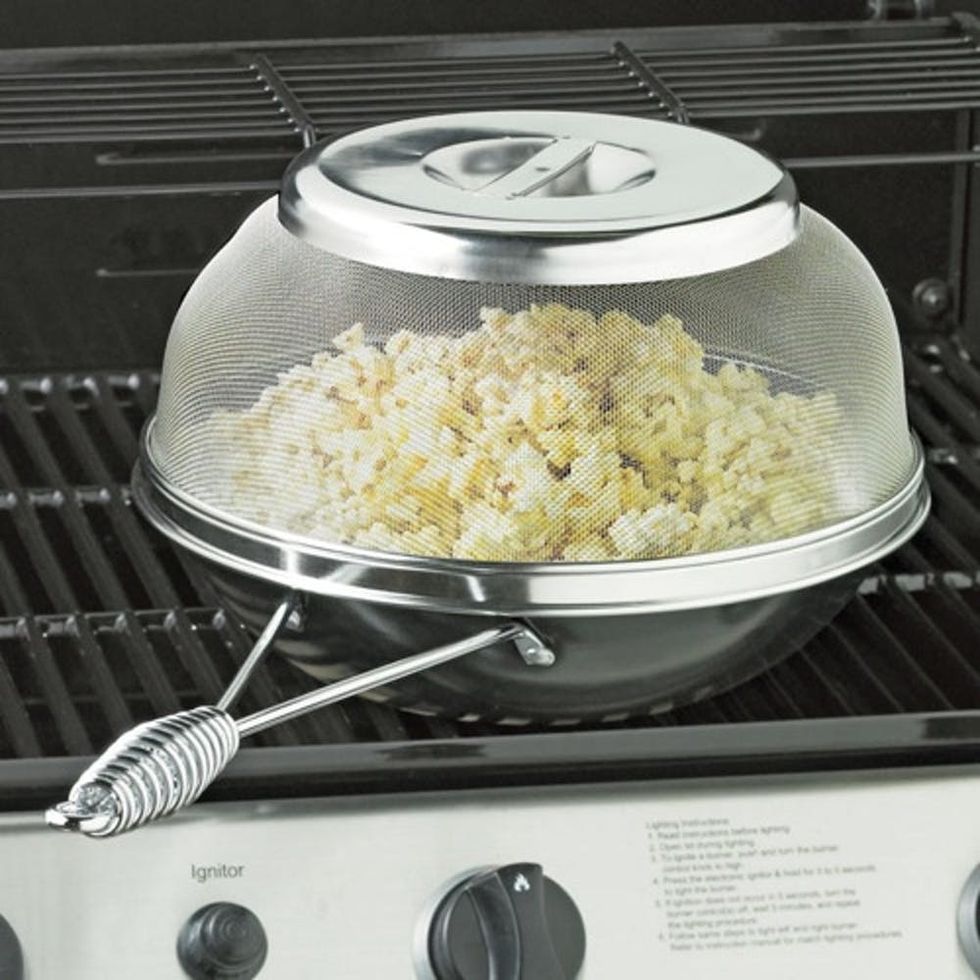 10. Grill Popcorn Popper ($36): You can pop popcorn on a stovetop, so why not on a grill? Turn the pot over when you're done and the lid doubles as a bowl.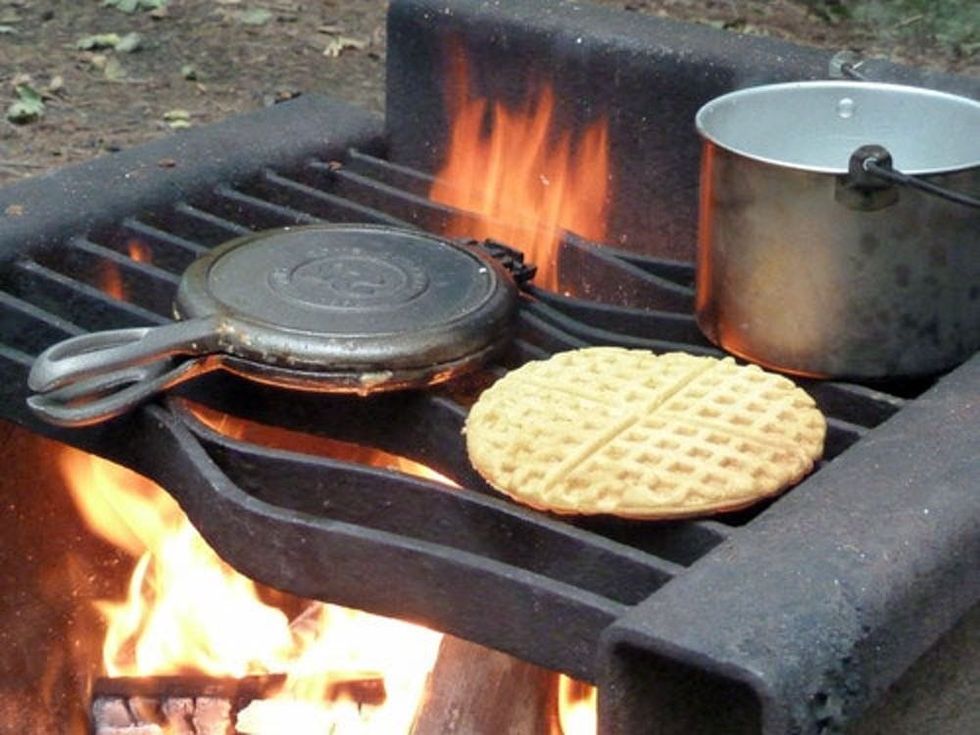 11. Cast Iron Waffle Iron ($20): At this point, we've officially realized your grill can do anything, even make a waffle. Not the most traditional item for a grill, but Waffleizer will help you think of some recipes.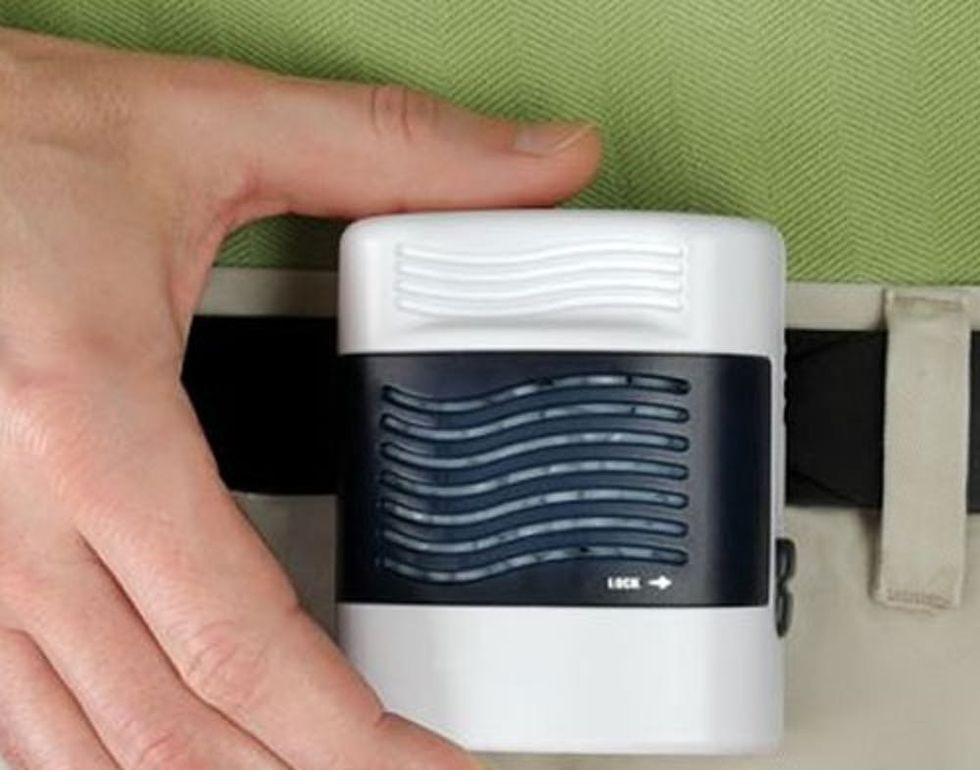 12. Personal Mosquito Repeller ($25): Okay, we agree that almost anything you can clip to your belt screams NERD ALERT, but this clip-on is pretty practical and not too noticeable. It becomes even more appealing when you realize the alternative is spraying some greasy, smelly bug repellant all over your body. I think I'd rather take a chance nerding it up.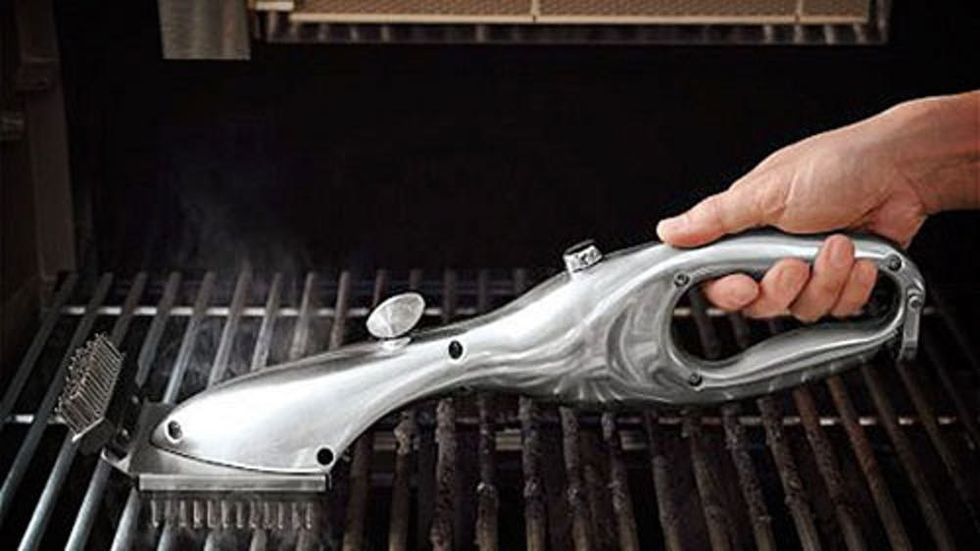 13. Grill Daddy Steaming Grill Cleaner ($25): No one likes cleaning up the grill, but at least this tool makes it easier. Equipped with a steaming component, Grill Daddy makes cleaning up a cinch.
How do you get your grill on all summer long? Got any gadgets or recipes we should know about? Leave us a note in the comments below or send grill tips our way on Twitter.
Sarah Jones
Sarah is a former Brit + Co-er who is the woman behind Miss Jones Baking Co., a modern American baking brand and maker of the first-ever organic ready-to-use frostings and complementary line of organic baking mixes.
Recipes