Let us guess. Your go-to hairstyle is a simple blow out or the ever-famous ponytail. We get it. Mixing things up in the hair world can be a daunting endeavor. But we're here to hold your hand and help you take a chance on a braid. Inspire yourself with these 10 updos that are all centered around the simple crossover. With DIY tutorials and step-by-step instructions, you're sure to find your new daily 'do.
---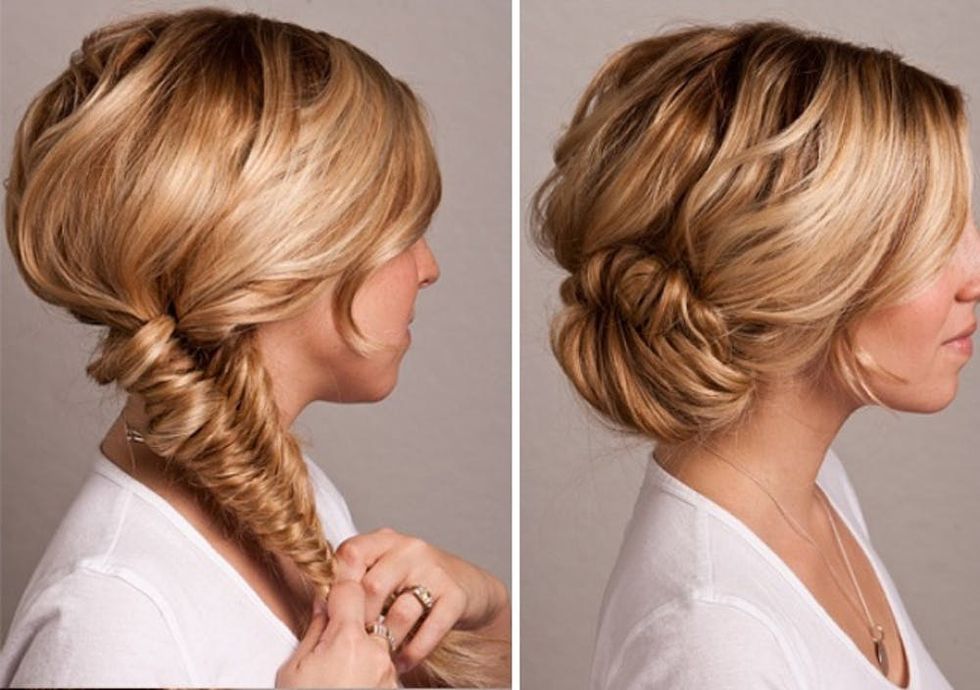 2. Messy Fishtail Braid Bun: If you haven't mastered the art of the fishtail braid yet, there's no better time like the present to learn. This braid looks gorgeous on its own or pulled up into a bun. (via Style Moca)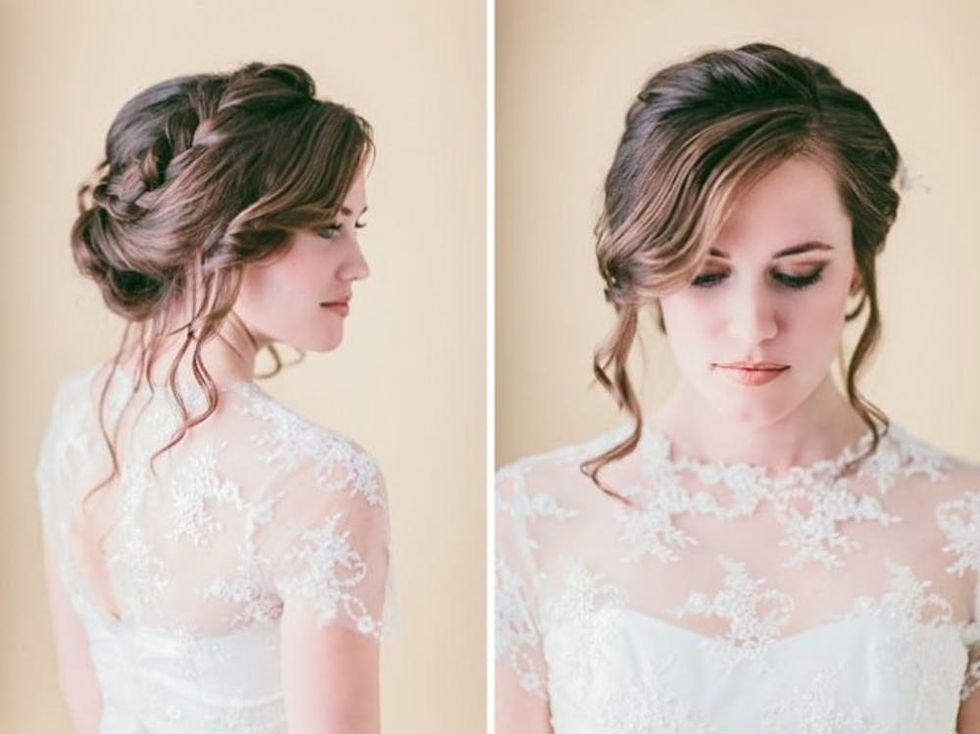 3. Loose Braided Updo: This angelic look is perfect for a special occasion, date night or just laying around your house, sipping martinis and looking ab fab. (via Green Wedding Shoes)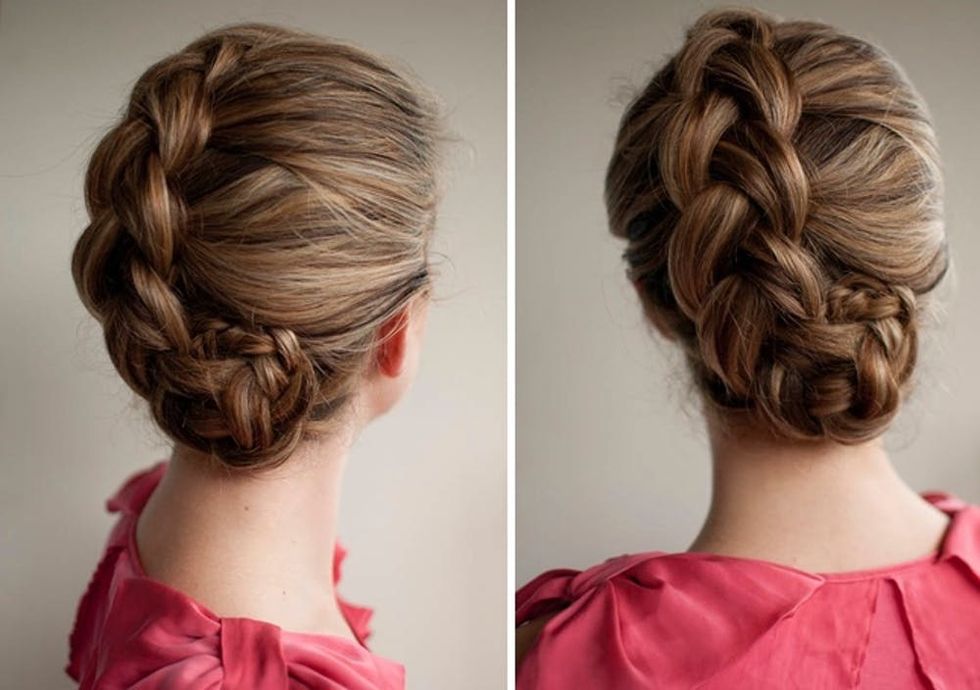 4. Dutch Braid Updo: Give yourself some volume with this braided look. By doing an inside-out braid, you give your updo a 3D vibe. (via Hair Romance)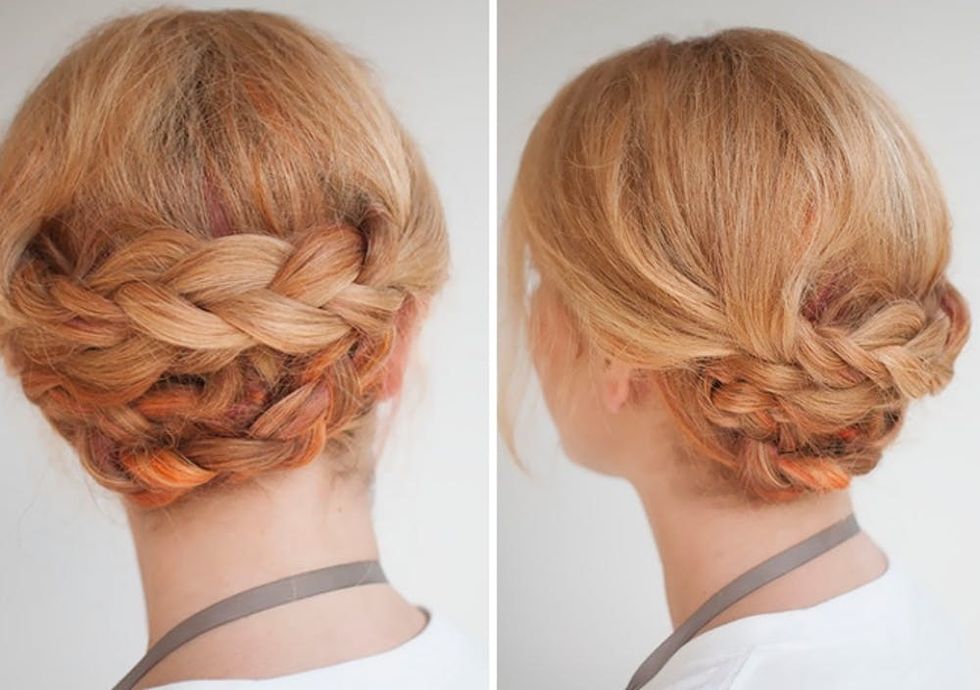 5. Easy Braided Updo: This updo really is one of the easiest we've seen. If you can do a simple braid and maneuver a bobby pin, this look can be yours. (via Hair Romance)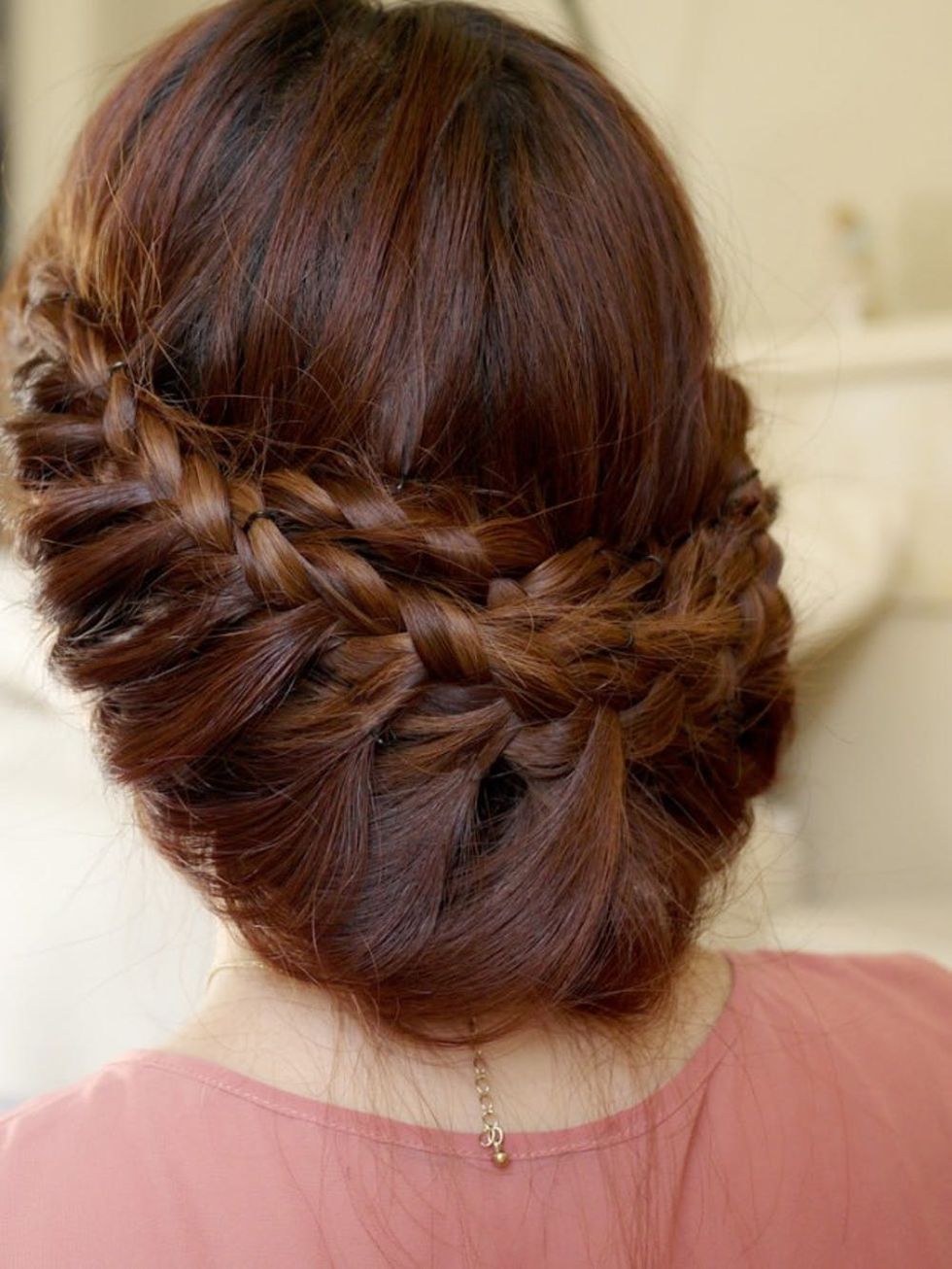 6. Princess Braided Updo: Move over Kate Middleton, there's a new princess in town. (via E Beauty Blog)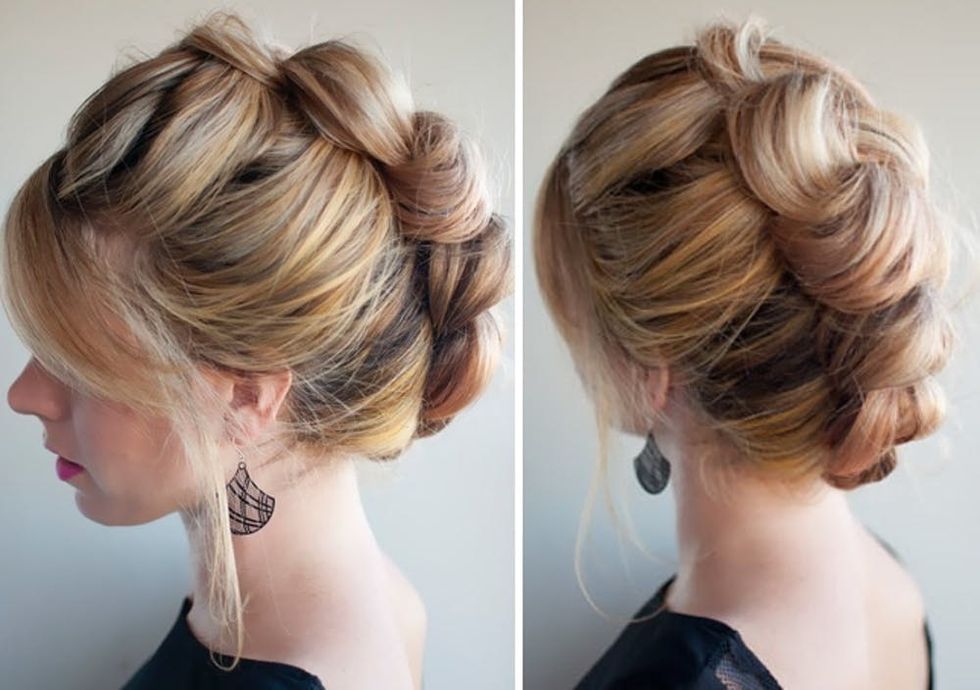 7. The Braid Hawk: We dig this edgy, bold hairstyle. When else can a girl with long locks ever rock a faux hawk? (via Hair Romance)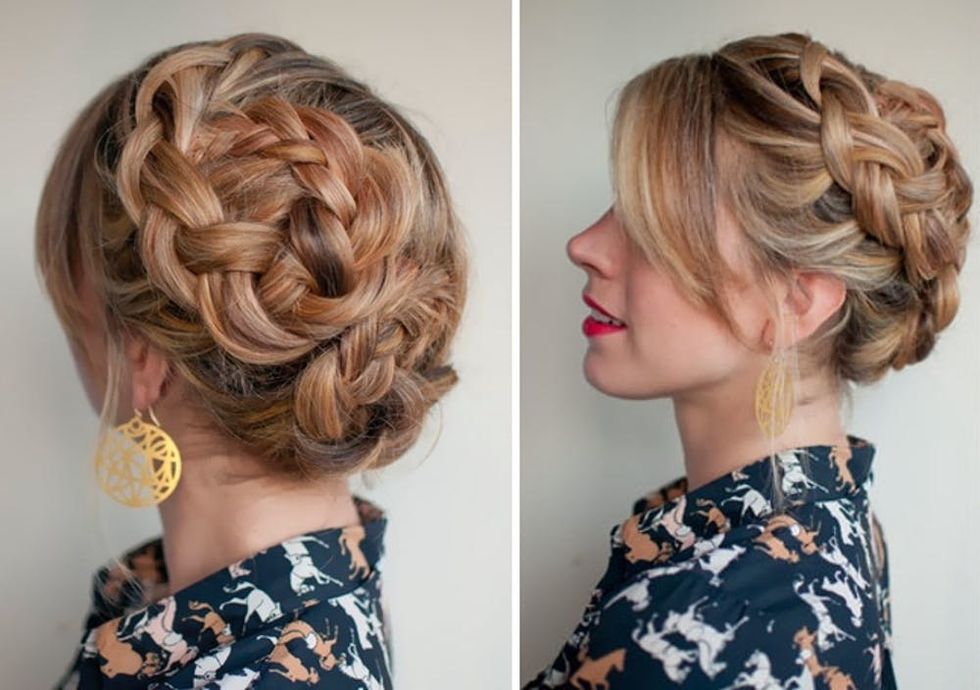 8. Double Dutch Braids Updo: Forget about the center. Focus on the side. This asymmetrical updo is a real work of art. (via Hairstyles Weekly)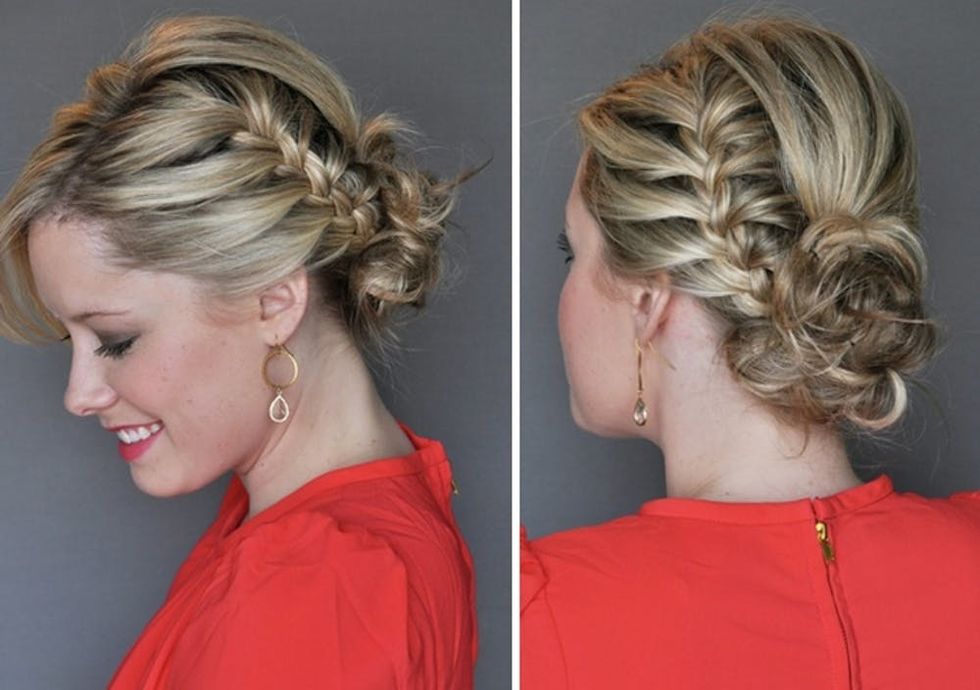 9. Side French Braid Updo: Sometimes we forget how much sophistication a simple French braid can add to our look. Achieve this casual look in mere minutes — not even enough time for your arms to go numb. (via Real Simple)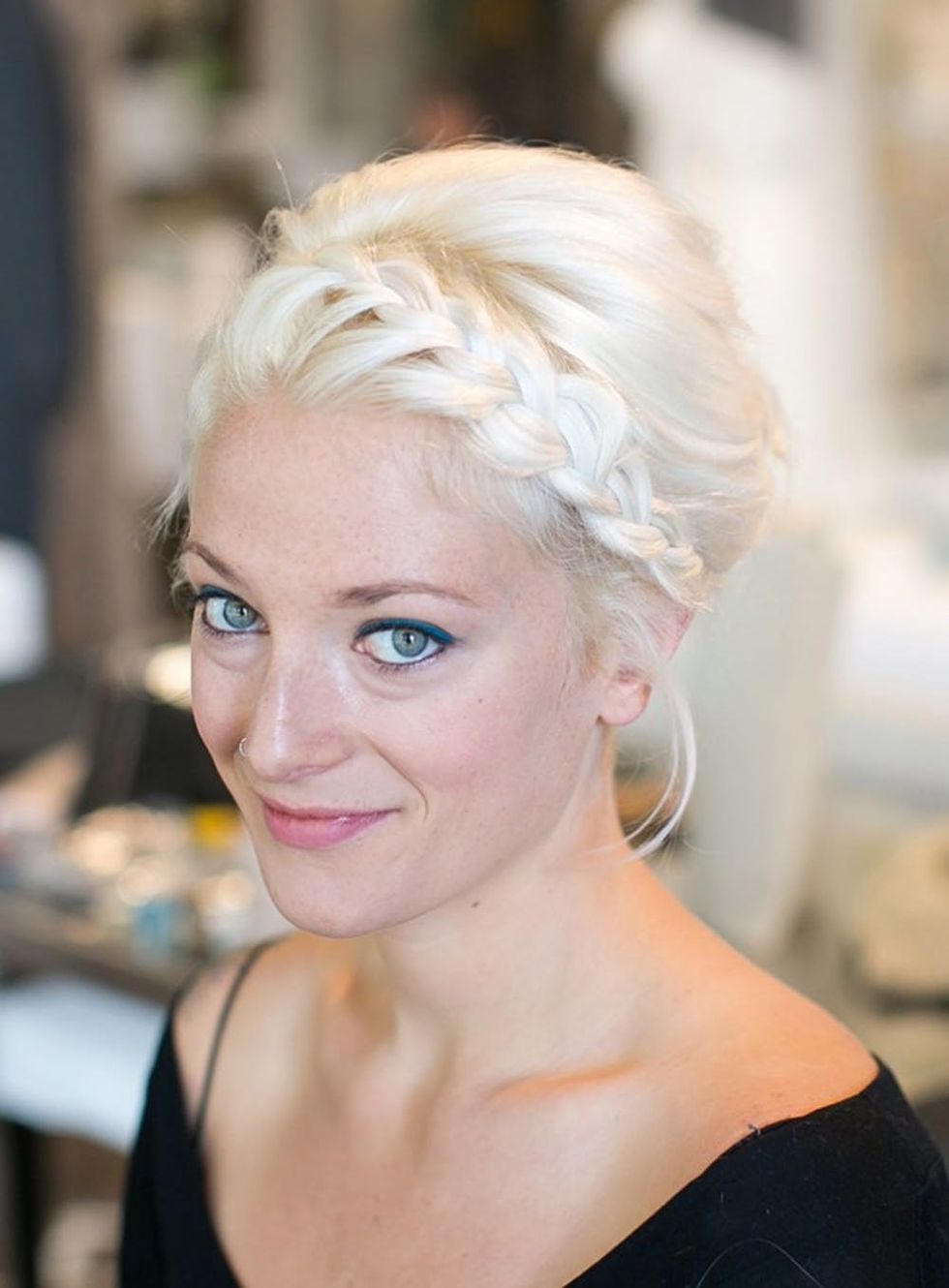 10. Braided Updo: Create the look of a braided headband with this tutorial. You'll even learn how to give your hair a dreamy, full body look like this gal's. (via Henry Happened)
Which braided updo are you pumped to try? What's your favorite way to rock a braid? Let us know in the comments below.