10 Geeky Camping Gadgets
May 22, 2013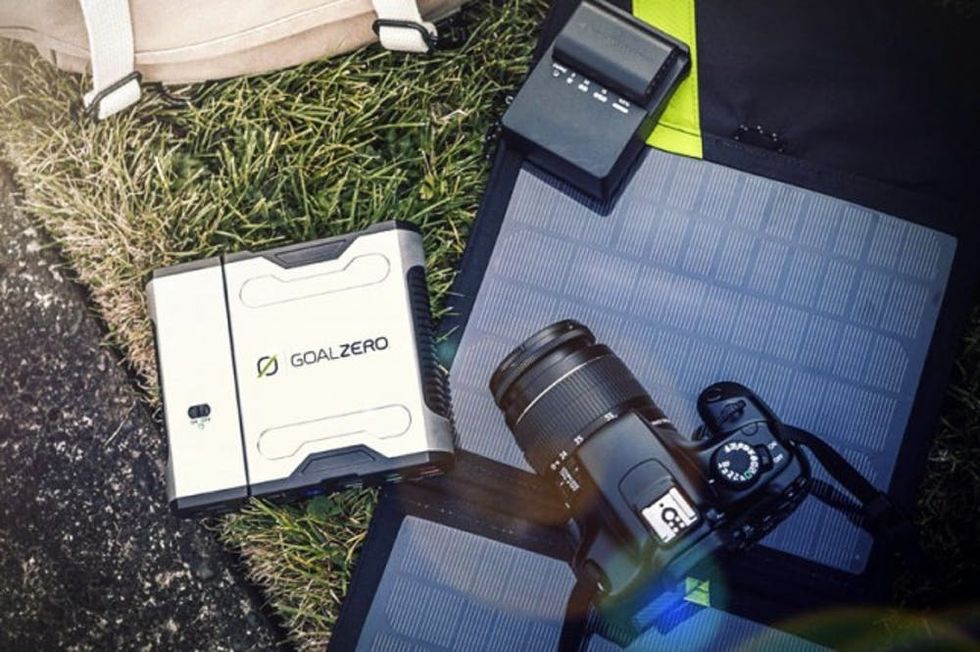 So you love roughing it in the great outdoors, but you still like to be caught up on all the latest gear for the bold outdoorsman? We feel you. Camping gadgets are some of the most useful gadgets around, especially if you love to spend summer weekends in a trailer in the woods, in the mountains, and camping on the coast. Here are 10 must-have essentials for campers who like a little geeky gear with their fresh air.
---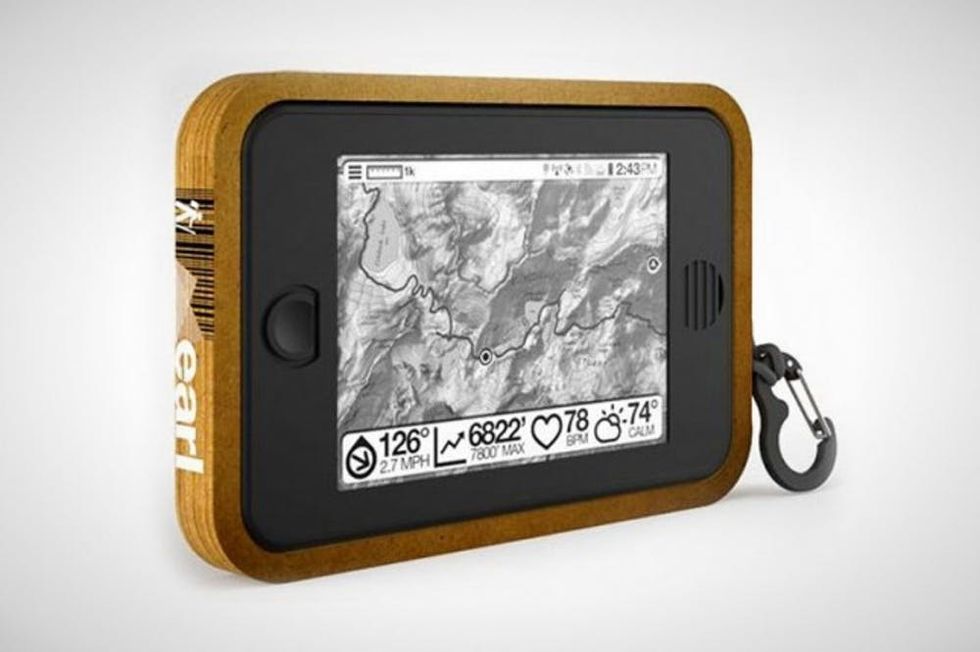 1. Earl ($249): Described as a backcountry survival tablet, Earl works where smartphones and tablets cannot. Ear operates on Android 4.1 with an energy-saving e-ink screen and the latest in GPS, weather sensor, and radio communication technology. The GPS chipset gives you precise reading of your location, direction and elevation.
2. PowerTrekk: This mobile charger runs on water. Seriously… on water! This 2-in-1 portable battery pack and fuel cell can operate as a regular battery, or can serve as a storage buffer for the fuel cell. Simply insert a fuel pack, add water, and the cell will come to life, charging devices over USB without every needing a wall charge.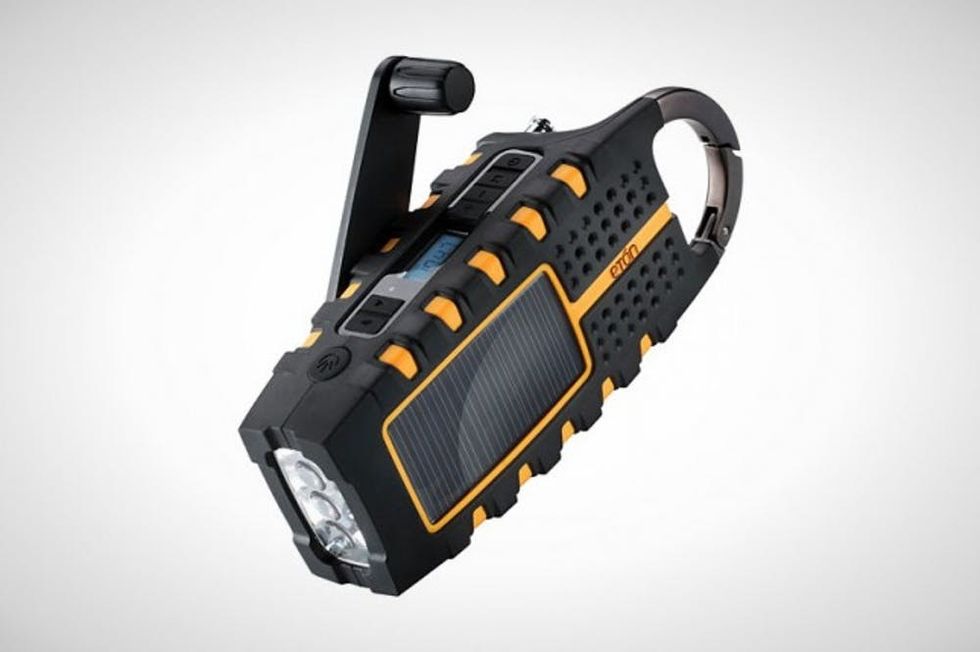 3. Eton Scorpion ($50): This all-terrain unit is solar powered, crank powered, and does about a million things at once. Ready? Okay. It's a flashlight, a radio, a USB cell phone charger, a bottle opener, and is possibly your new best friend.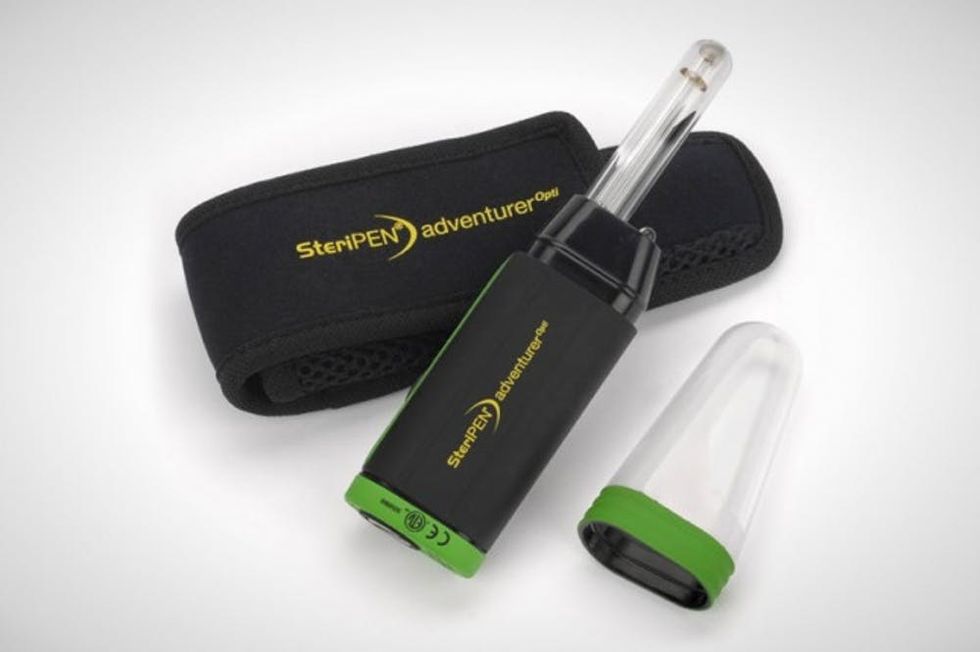 4. SteriPen Water Purifier ($90): This handheld purifier uses UV rays to purify water, meaning you don't have to deal with that weird medicinal test of iodine anymore! It destroys more than 99.9% of harmful microorganisms, an doubles as a flashlight.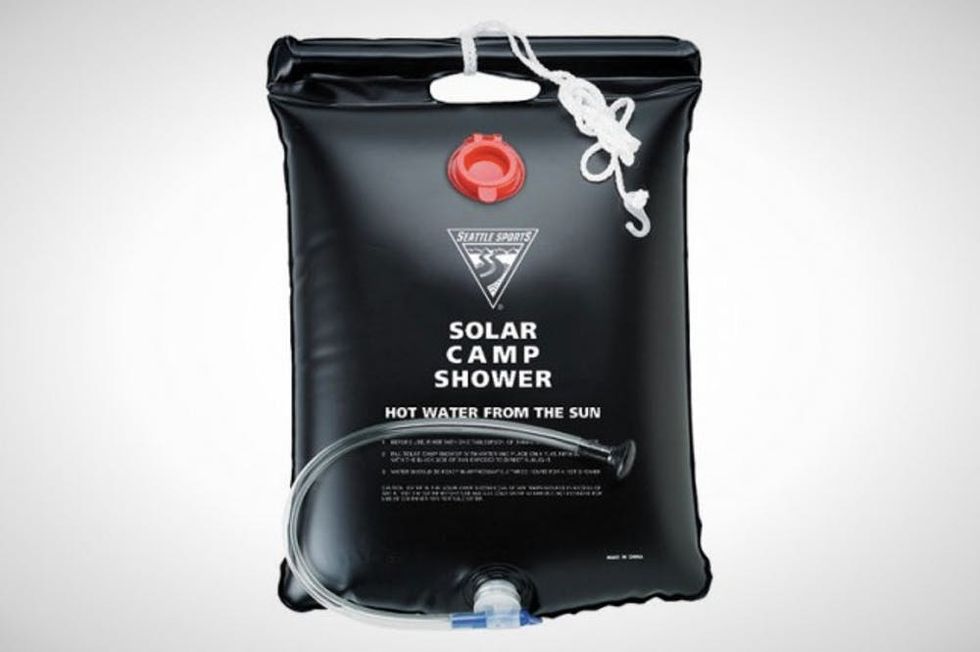 5. Solar Camp Shower ($14): We'll be the first to admit that the best part of camping is sleeping under the stars, being amazed by how delicious beans can be, and really roughing it. But, that doesn't need to include your hygiene. This compact camping shower keeps up to 5 gallons of water heated and ready for 8 minutes of warm washing bliss.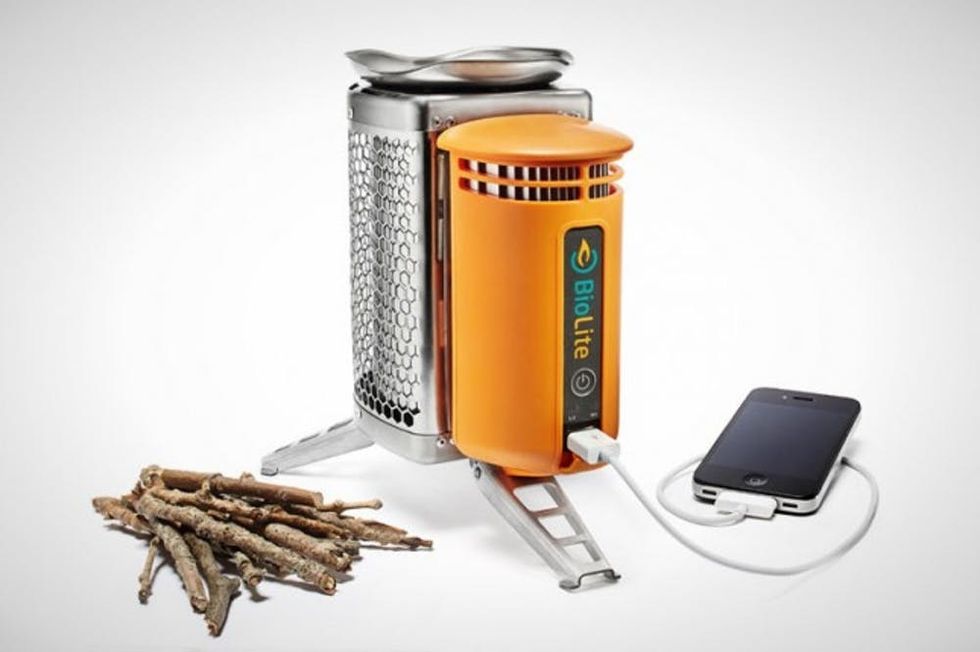 6. BioLite CampStove ($130): This little stove packs a serious punch. The stove cooks your meals using nothing but twigs collected on your journey, meaning you don't need to worry about carrying gas. It also converts heat from the fire into usable electricity, meaning you can charge your gadgets on the stove, even while you cook dinner. Pretty amazing.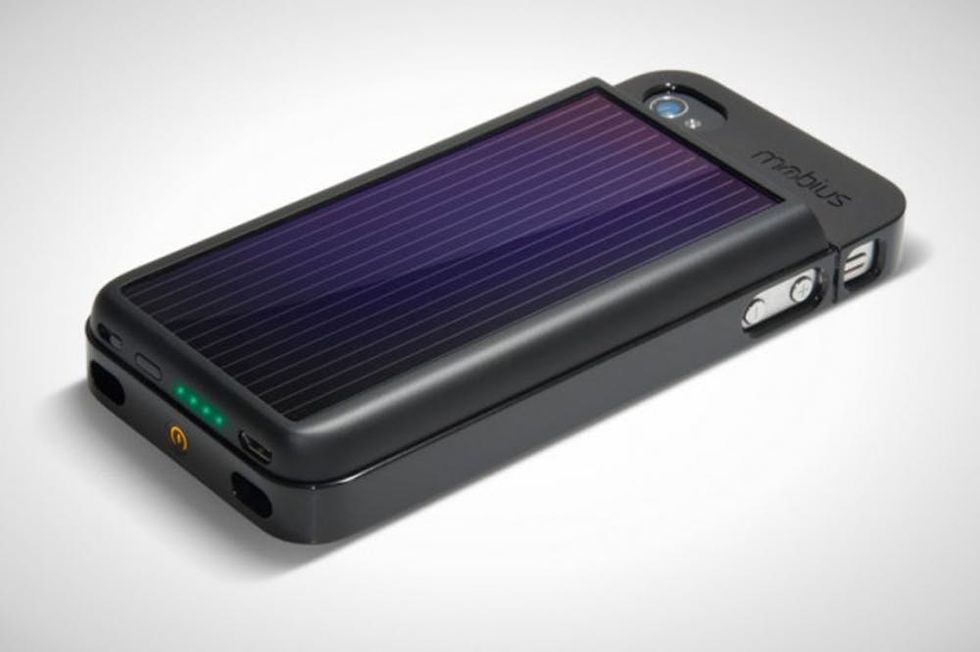 7. Eton Mobius iPhone Solar Case ($80): You may recall this little darling from our Solar Power Hour. If cords aren't your style and you want to bulk up your iPhone with some solar energy, the Mobius is your jam. Now you can keep your iPhone powered up anywhere the sun shines.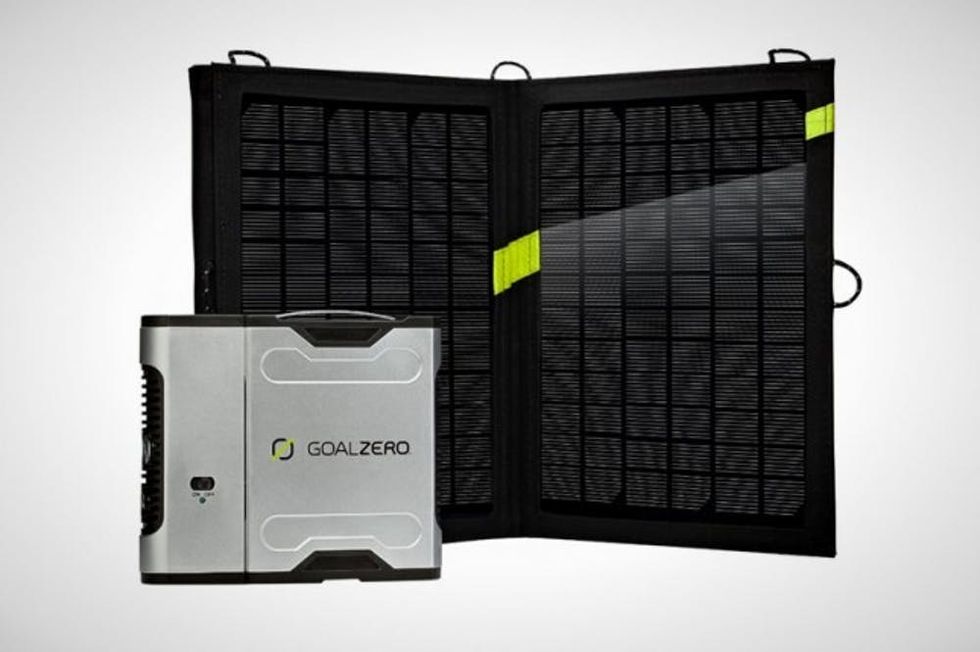 8. Sherpa 50 Solar Kit ($400): For a little more solar power, go for the full-fledged Goal Zero Sherpa Recharging Kit. This little bugger can be full charged off the wall in 2-3 hours, 4-6 hours from your car, or 5-10 hours from the included solar panel. You can plug in camera chargers, laptops, tablets, etc. While we are all about staying unplugged on those weekend adventures, this is definitely a worthwhile investment if you're a frequent camper.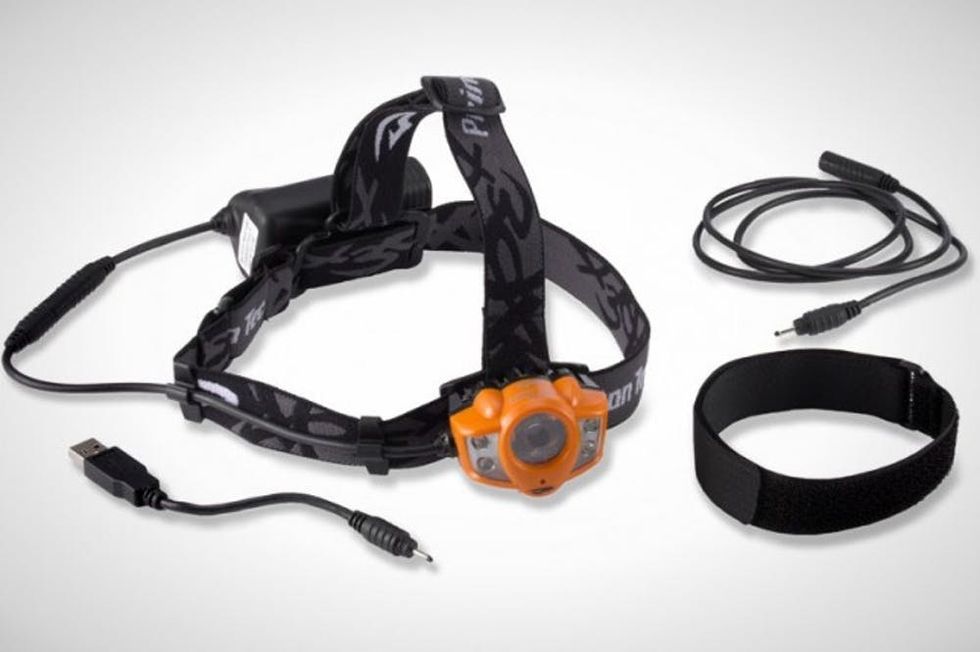 9. Rechargeable LED Headlamp ($150): This bright headlamp is fully stacked with 4 brightness levels, an emergency strobe, and the ability to provide long-range as well as wide-angle, close-in lighting. On one charge, the lamp lasts for 18 hours and it can be recharged via USB! This means that all those cool gadgets we already wrote about can totally charge your headlamp. Awesome.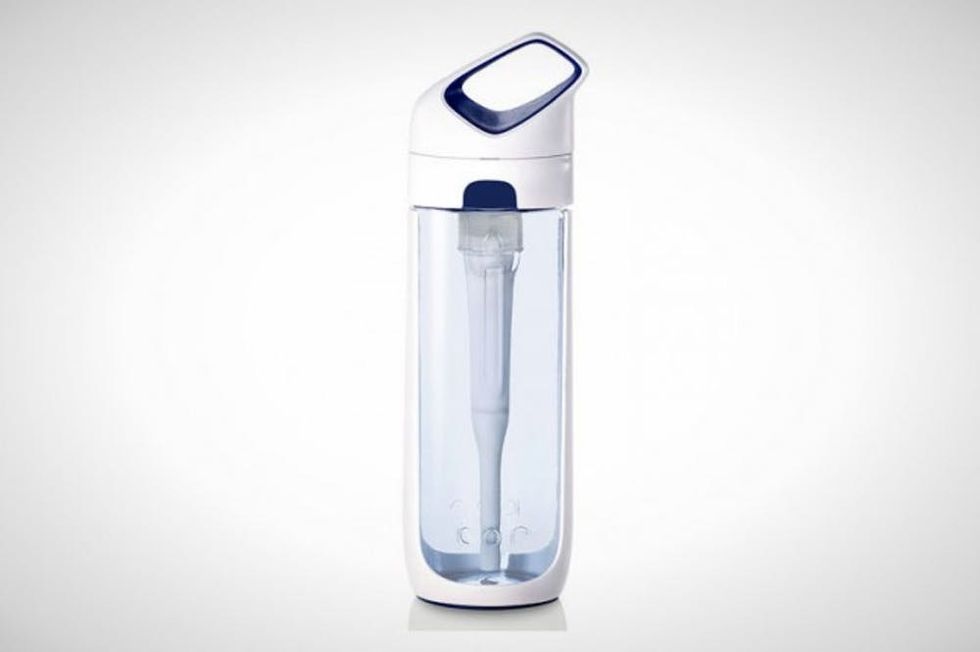 10. Nava Filtering Water Bottle ($30): This water bottle filters as you sip! Designed and developed by the "hydration vessel" experts at KOR Water, Nava makes ordinary tap water taste crisp as you sip, making it even easier to stay hydrated. We love the green aspect the most. Not only does Nava save you money (no more buying $2 Fiji bottles), but it helps conserve natural resources as well (bye bye plastic bottles!). This is great for car camping trips or anytime you'll be heading somewhere where you know there's water, but aren't sure if it's filtered or not.
What hi-tech gadgets do you take with you on camping trips and outdoor expeditions? Send us the link!
Anjelika Temple
As Chief Creative Officer and Founding Partner at Brit + Co, Anjelika Temple brings her voracious consumption of all things creative and colorful to DIY projects, geeky gadgetry finds and more. When she's not DIY-ing her heart out, you'll find her throwing dinner parties with friends or adventuring with her husband David, their daughter Anokhi, and their silly dog Turkey.