Cheer Up, Taylor: Andi Dorfman's Top Tips for Getting Over a Breakup
Jun 06, 2016
Breakups are tough… but they are especially hard when you get engaged on one of the most-watched reality shows ever and THEN break up with the guy a few months later.
Andi Dorfman, the former Bachelorette who got engaged to Josh Murray on the finale in 2014, knows this for a fact, but she also knows that you can get over a breakup (even a televised one that is written about in magazines). Yes, there is definitely a dark, wallowing stage where getting out of bed and changing your clothes sound like the most challenging tasks ever, but it is possible with a few key steps. In fact, Andi wrote all about her breakup and how she moved on in her new bookIt's Not Okay: Turning Heartbreak into Happily Never After, which hit shelves a few weeks ago. But she had a few key tips not included in the book that she felt like sharing with US. So recently broken-up folks (Taylor Swift and Calvin Harris, we're looking at you), take note: you're DEFINITELY going to want to read this.
---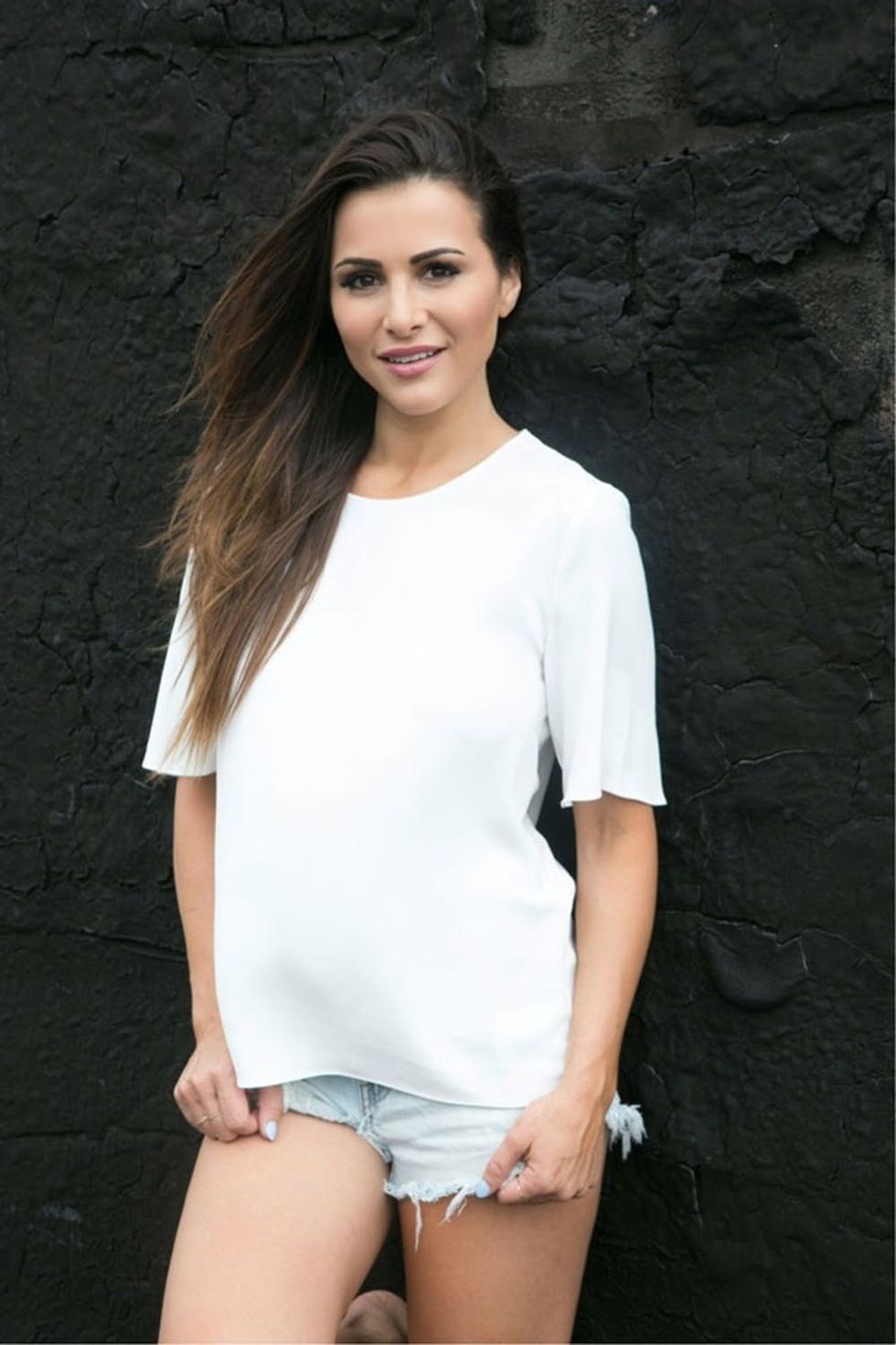 1. Move to a new city. "Start fresh somewhere. Start a new life for yourself. I literally picked up and moved to New York, and it was the best decision I ever made. It took me out of that world of Atlanta and memories. Just start fresh!" Dorfman said. Dorfman says she loves New York and still pinches herself that she lives here and gets to feel a little like Carrie Bradshaw on a daily basis.
2. Try a new workout. The former lawyer said she tried her hand (or handstand rather) at yoga, but it ended up being a terrible idea. "But I got into cardio kickboxing. Endorphins clearly make you feel better and help you get that anger and sadness out," she said. Plus it always helps to imagine yourself hitting your ex really hard.
3. Pour yourself into new projects. Dorfman is a self-confessed DIY person so she didn't discover that part of herself during her breakup, but she said working on a project like that is great for getting through a rough time. "I would just say stay distracted. Keep your mind busy. You are going through a heartbreak and don't be in denial of that but do things that make you feel good."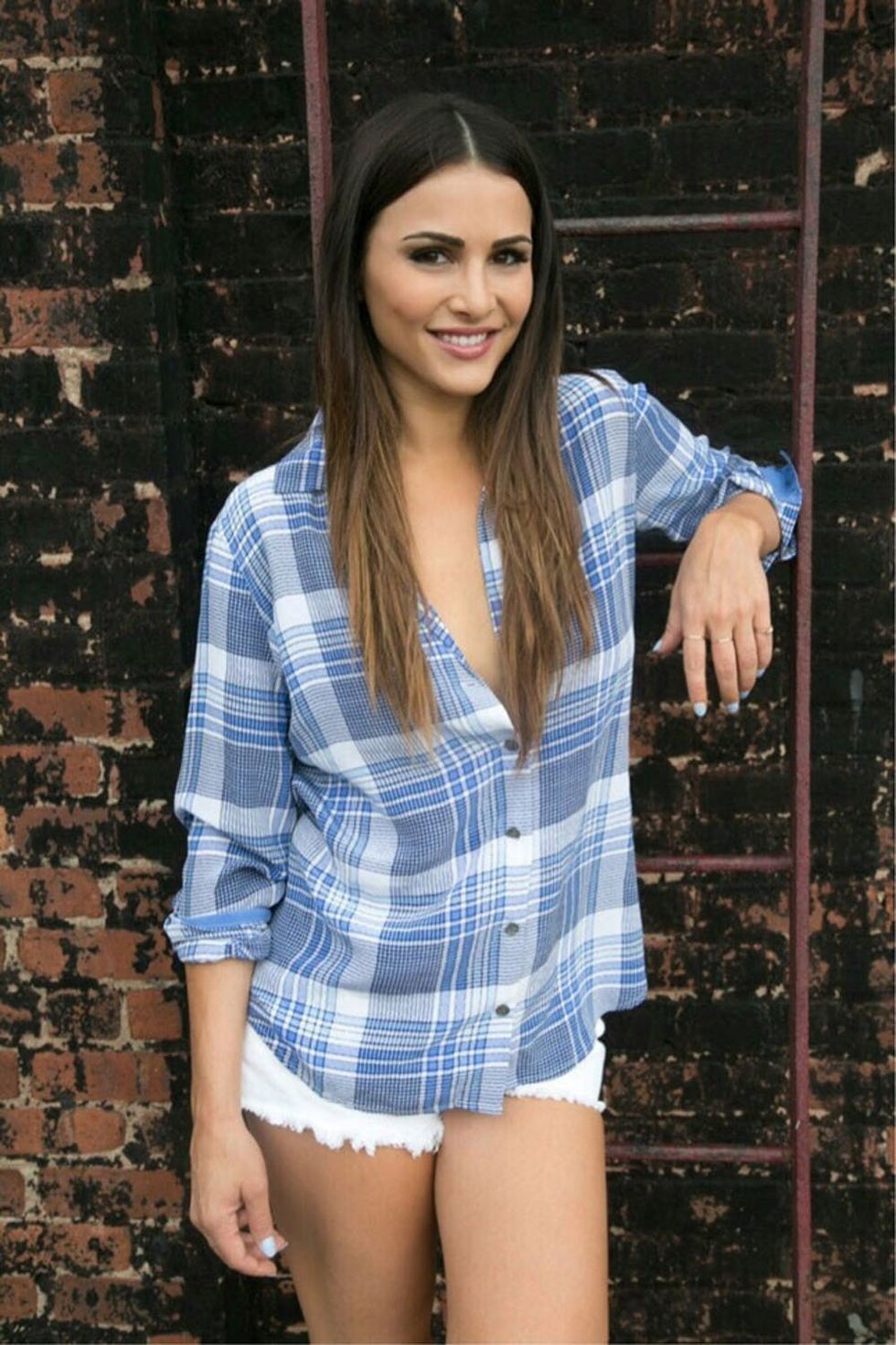 4. Use fire. In the book, Dorfman lights a lot of fires. Literally. She suggests writing down all your feelings about your ex and then lighting them on fire (in a safe environment.) "I know it sounded so stupid and small but first of all, purging your feelings is so therapeutic. To actually get those feelings out onto a piece of paper is so cathartic. You are just getting it out of your body. It was burning the bad feelings, burning away the relationship and then it made me feel so validated. Once it was burned, there was no going back to it. I got to rid myself of those negative, emotional feelings."
5. Have a little wine. She is not saying you need to drink from noon to night, but definitely indulge yourself. "Obviously red wine was my go-to. I think the important thing to keep in mind is that you are naturally going to feel bad about yourself, so anything you can do that makes you happy — whether it's going to see a movie, going to a cardio kickboxing class, going out with friends, reading a great book — you have to really force yourself. That is the best way to distract yourself."
6. Get a (subtle) makeover. Dorfman, who did change up her look with bangs in the past year, suggests getting a different look — but not shaving your head or anything too drastic. "Don't chop all your hair off. Get a new look. Get a nice new outfit," she suggests.
What do you think of Andi's breakup tips? Tell us @BritandCo!
(Photos via Nomi Ellenson, Peter Hurley)
Meredith Lepore
Meredith is a freelance writer/editor who writes for Levo League, Bustle, Refinery 29, Instyle.com as well as magazines including Marie Claire, SELF, Women's Health and Cosmopolitan. Before going freelance she was Editor in Chief of the women's career site The Grindstone. She earned her Masters in Magazine, Newspaper and Online Journalism from the Newhouse School at Syracuse University. Meredith resides in New York full time and enjoys SoulCycle, jogging and playing with her Yorkshire Terrier Otis, who also loves SoulCycle.