You'll Never Believe What Chrissy Teigen Wore to the Gym
Sep 08, 2015
You're at a pal's wedding and you realize you completely forgot to pack appropriate shoes. Or maybe you're Rihanna and on your five-star resort vacay, you neglected to bring a swimsuit. Sure, we've all been there. You always forget something important on a trip. It's Murphy's Law or something. After making the permanent move to LA with her singer husband John Legend, model and gourmet chef (she has a cookbook coming out any day now!) Chrissy Teigen is back in NYC for a brief stint — and this time, she forgot her gym wear. But undeterred, the model came up with one heck of a creative solution to her issue.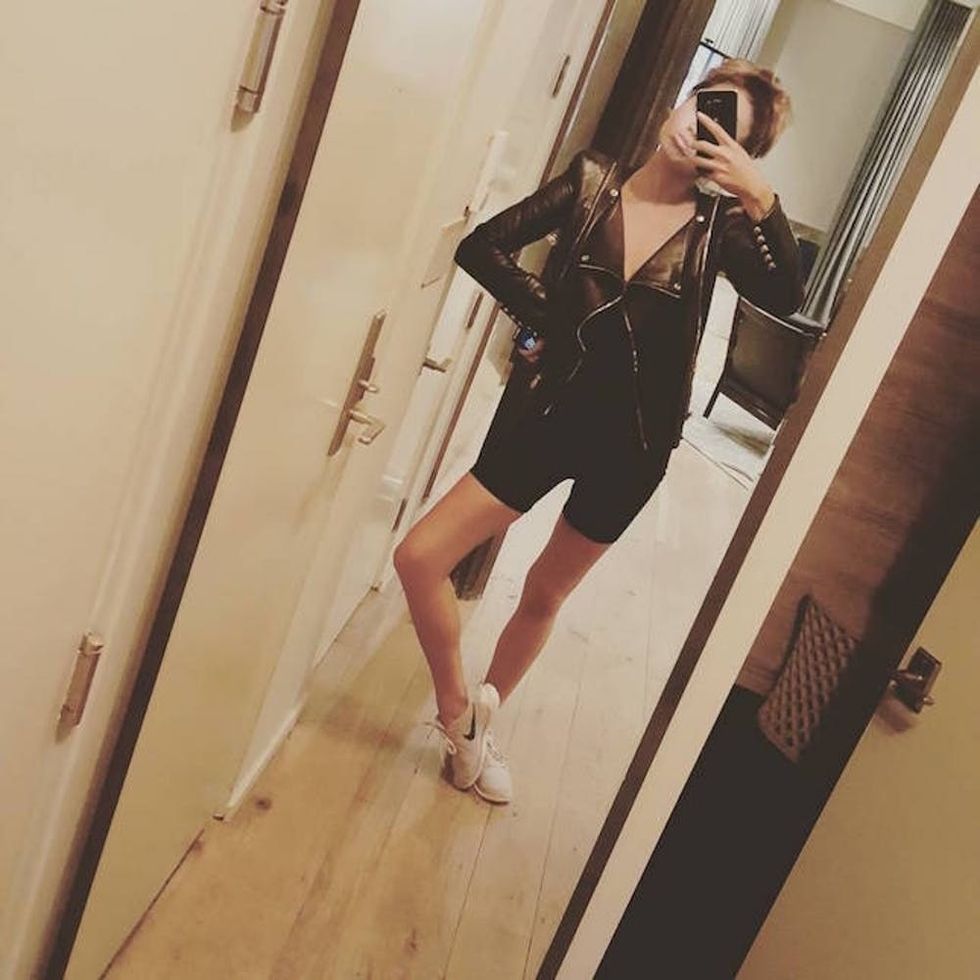 ---
The Lip Sync Battle star posted this hilarious pic of herself on her Instagram. She wrote: "Forgot workout clothes. Wearing Spanx to the gym. Feeling pretty compressed. #nosquats #crotchhole"
While not so ideal for squats, Spanx as gym wear when there is no gym wear to be found is pretty brilliant. Although, it's lucky her Spanx are black rather than nude, or she might raise a few eyebrows.
As for that crotch hole, Spanx should consider this an open letter to sew that opening up. Who can really pee through that little gap anyway?
What do you think of Chrissy's makeshift gymwear? Tell us in the comments below!
(Photos via Frazer Harrison/Getty + @chrissyteigen)
Kimberly Wang
Kimberly Wang writes about all things pop culture, tech, style, and beauty. She's a Bay Area transplant and has an MFA in Creative Writing from Columbia University. On a sunny New York day, you can find her hanging out with her mini schnauzer Isabelle Jellybean on a blanket in Central Park.
Health