This Easter Egg Truffles Recipe Makes Creme Eggs Even BETTER!
Mar 17, 2017
Does anyone ever get sick of Cadbury Creme Eggs? Or chocolate in general? (We could do this chocolate "cleanse" all day, every day.) As soon as we see them on the shelves, we have a basket full of them. After all, it's not as if they're as naughty as a regular candy bar. They're tiny! And the mini Creme Eggs? Ten of them can be gone before we even realize it. So before they all get eaten, we're making the most of those tiny little treats by turning them into truffles! They make a great Easter gift — you could even make your own gift box, or add them as a lunchbox treat for the kids (and for you, obvs). Scroll on for the recipe!
---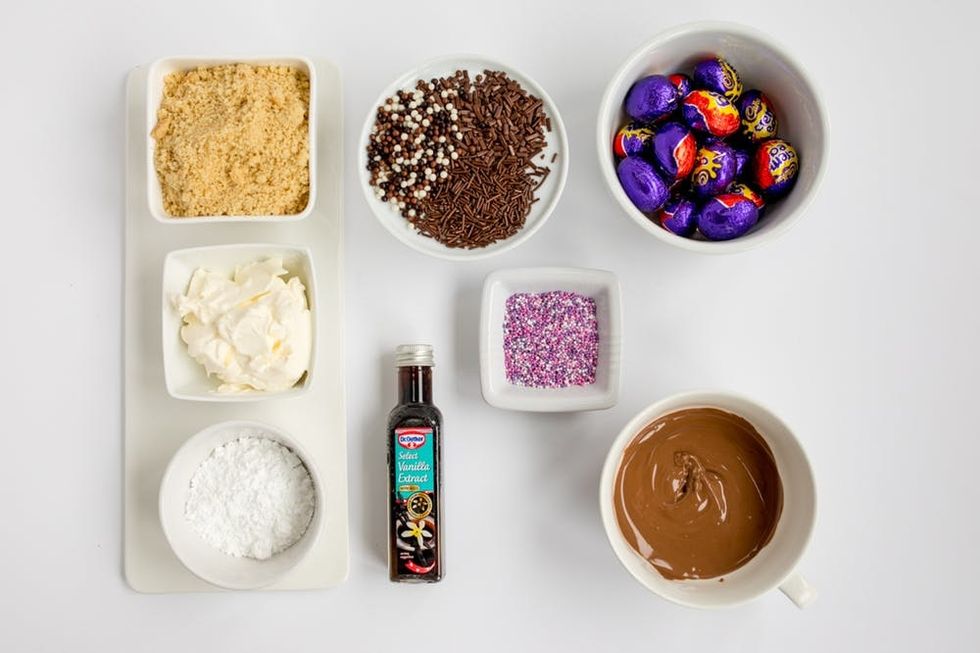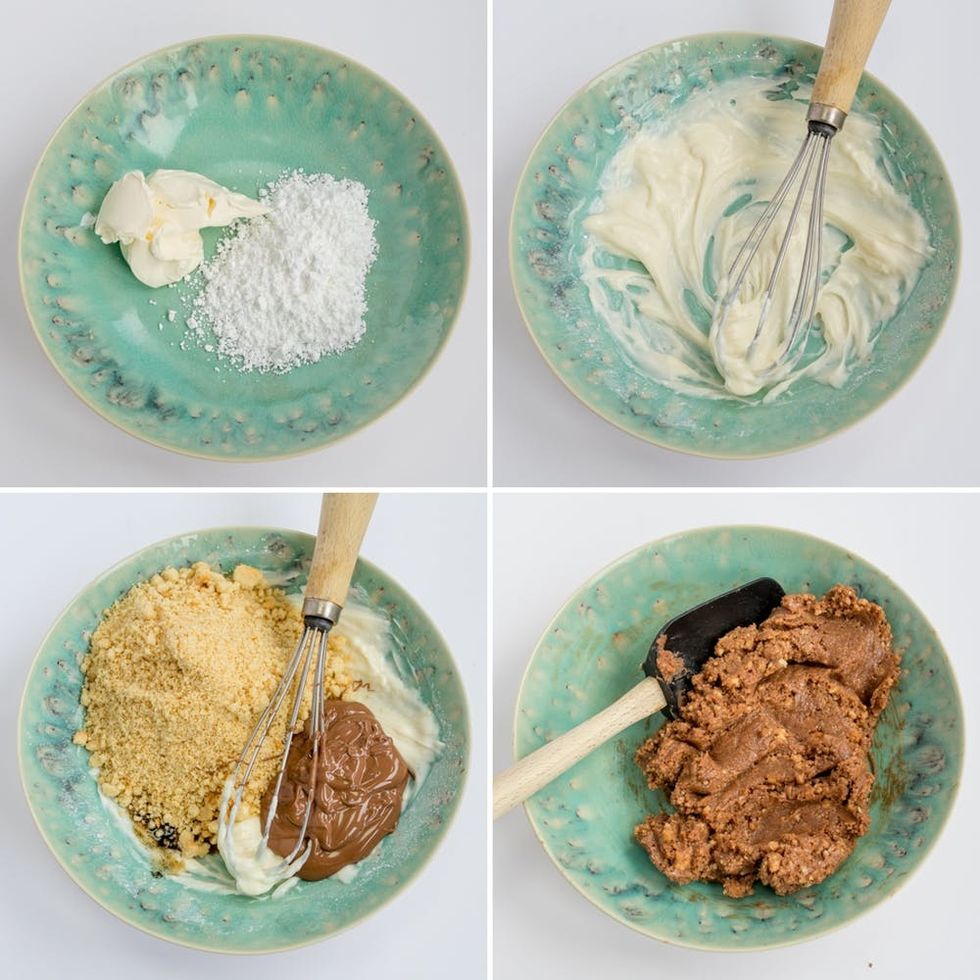 Place the cream cheese and confectioners' sugar in a large bowl and mix together until combined. Add the shortbread crumbs, melted chocolate, and vanilla extract, and mix again until combined (it should be a stiff mixture).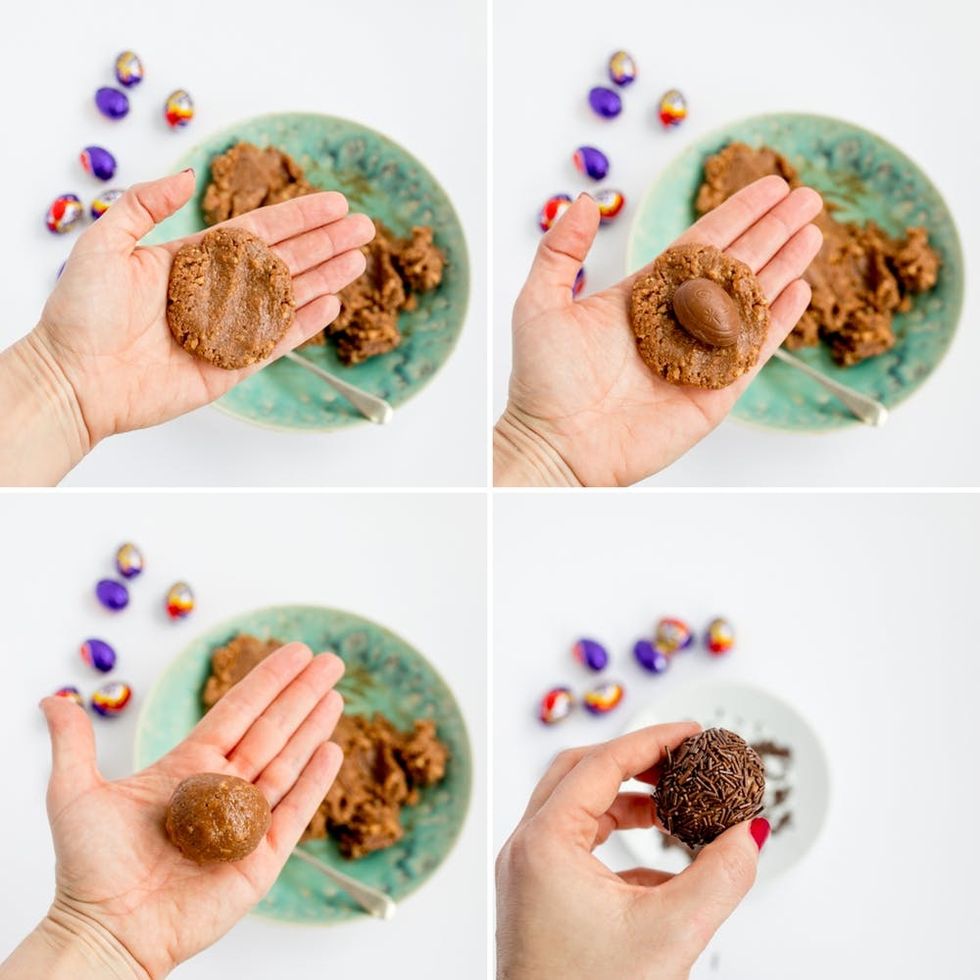 Take a heaped tablespoon of the mixture and roll into a ball in your hand. Flatten it out, then place a mini creme egg in the middle. Wrap the mixture around the creme egg and roll it in your hand again to smooth it out.
Roll the ball in sprinkles and place on a tray or plate. Repeat with the rest of the truffles.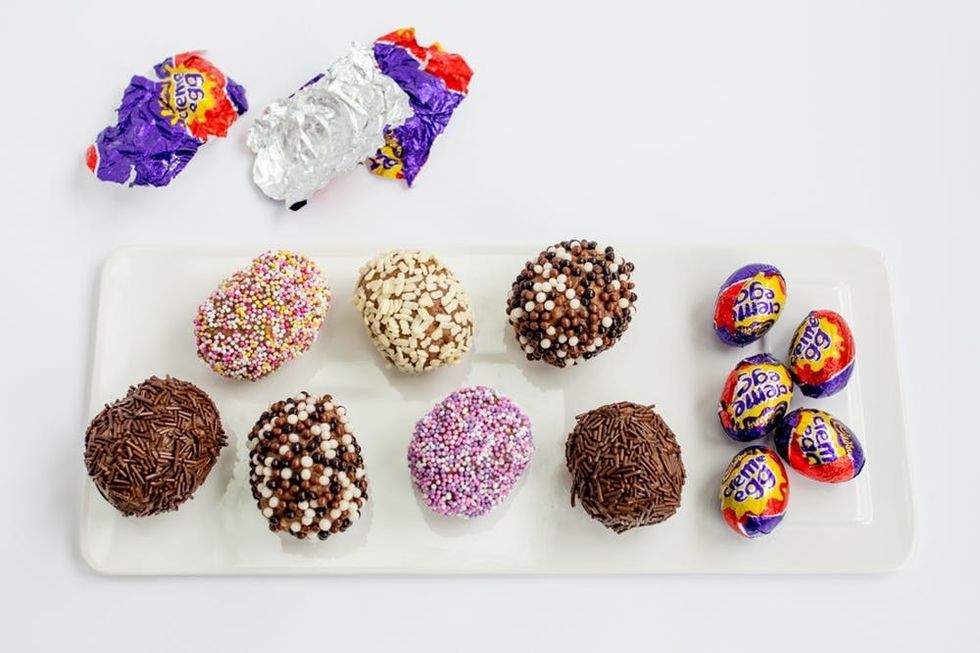 Refrigerate for 30 minutes to firm up a little before serving.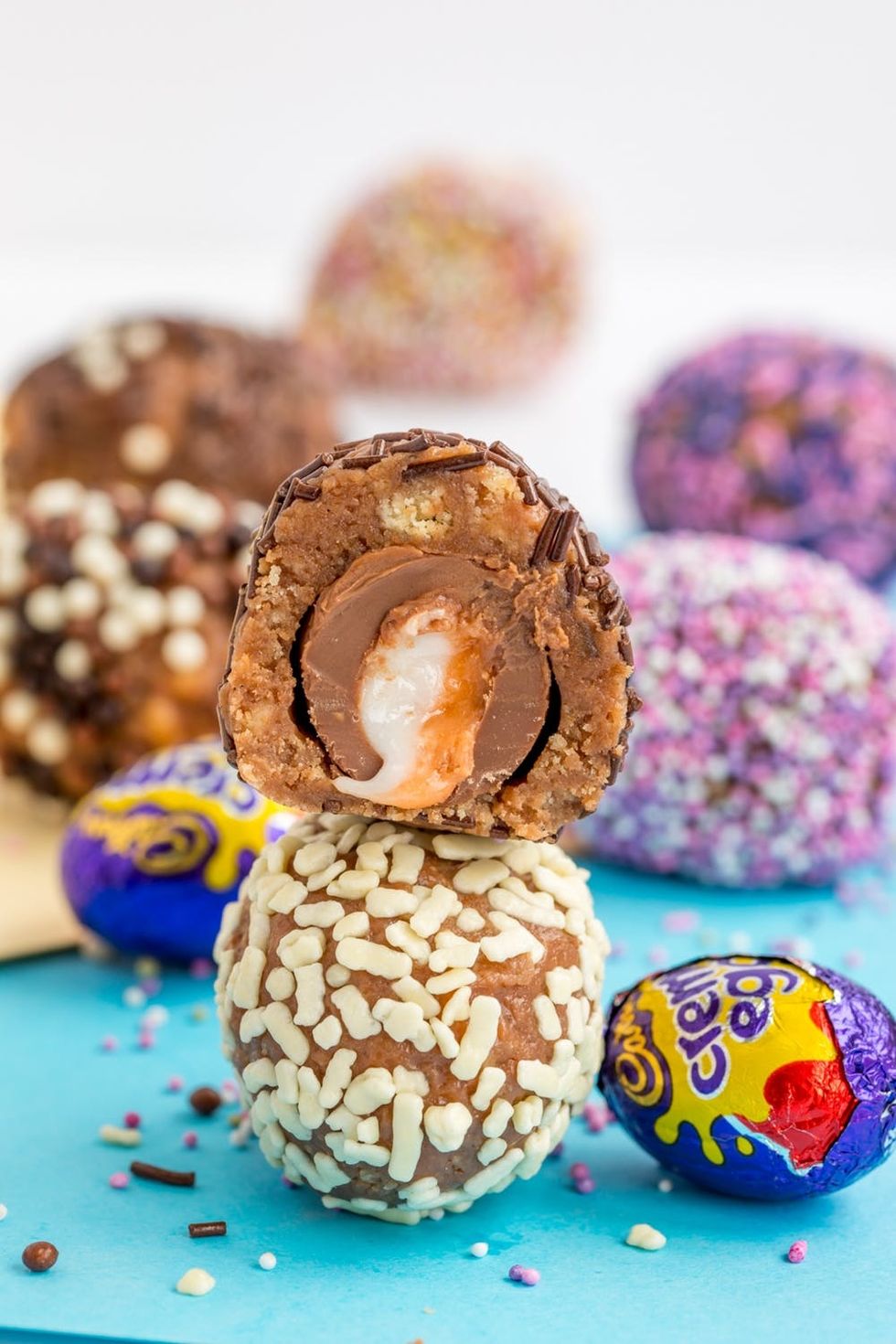 A gorgeous homemade gift!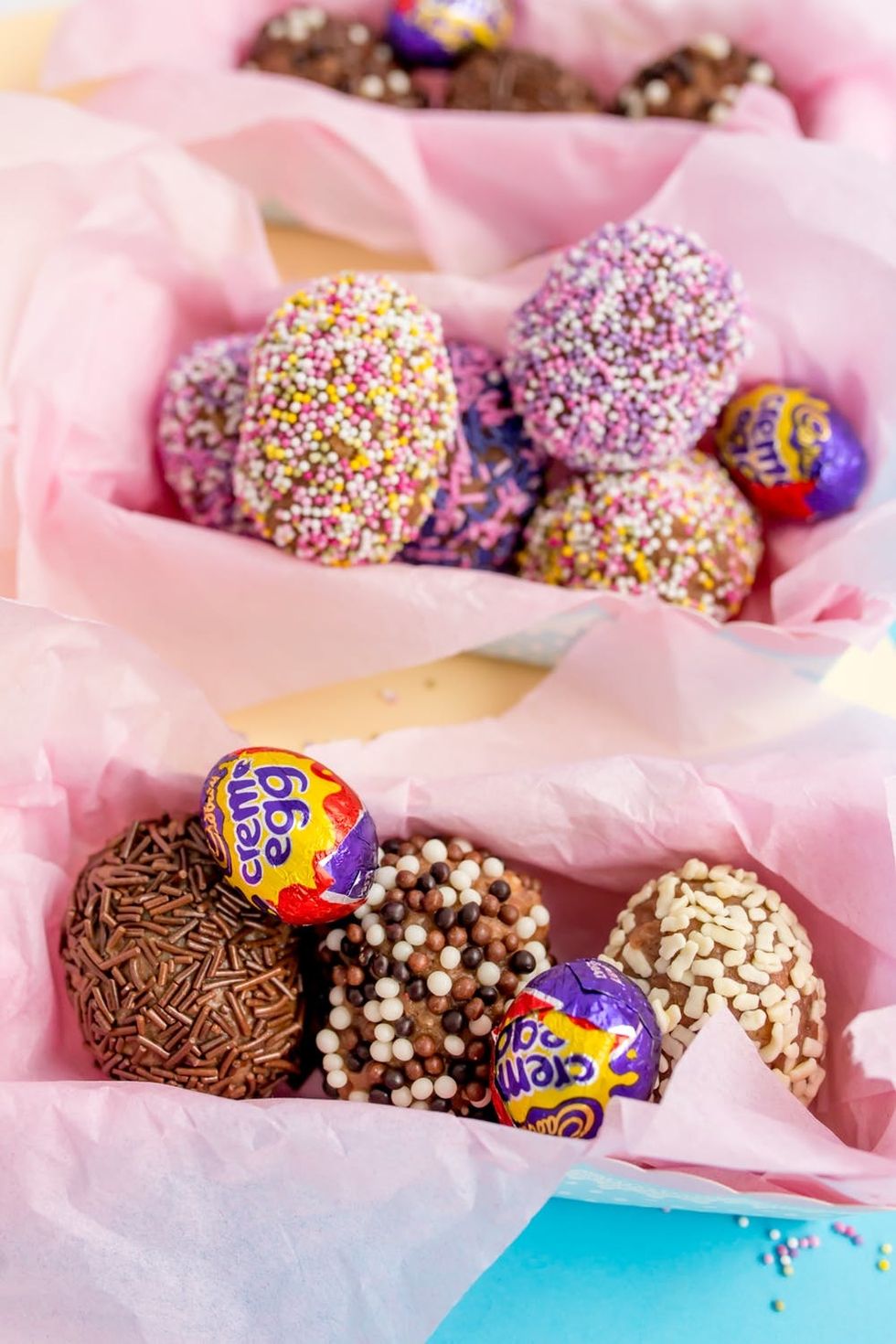 Are you making any homemade gifts for Easter? We'd love to know! Share your ideas with us on Twitter @BritandCo, and follow us on Pinterest for more Easter projects!
Nicky Corbishley
Nicky lives in Cheshire in the UK with her husband Chris and their two children Gracey and Lewis. She spends her days creating, photographing and writing recipes for her blog
Kitchen Sanctuary
.